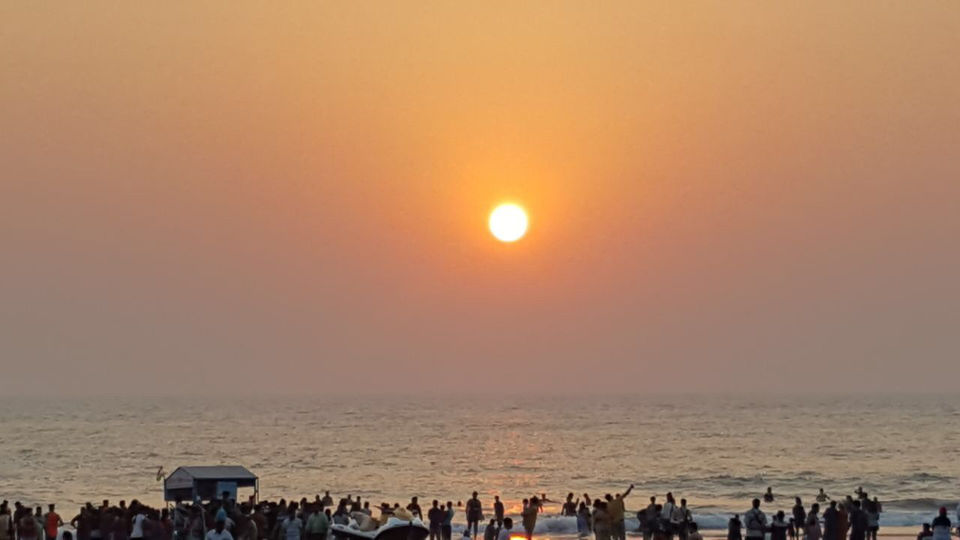 Duration : 2 days
Trip Cost : ₹2500 approx
If you have a genuine love for serene beaches and adventure, then you can give this trip a shot.
We woke up to our convenience on saturday morning, had lunch and started our roadtrip to Kashid. Kashid is a beach village which is about 150kms from Mumbai. Among various routes to Kashid, we chose the one which took us to over-hyped Alibaug(which can be skipped).
The route from Alibaug to Kashid is worth a drive through denser trees, small villages and humble localites. After 2hrs of drive, we reached Kashid. On seeing the beautiful beach, our tiredness vanished in a snap. Lip-smacking Maggi, Beach facing shack and Mesmerising Sunset!!! We couldn't ask for more :) But We did ;) Adventure sports are worth a try(If you haven't been to goa yet).
We decided for a night stay in Kashid and it turned out to be few of the best in recent times. We enquired in a beach view resort(Nisarga resort) and they had a room vacant. ₹5000 for 4 people along with food seemed a fair deal. Authentic Maharastrian food, Campfire under the stars and soothing ocean waves gave us travel blues.
Early next morning, we started to Kolad, 50kms from kashid. Kolad has Kundalika river on which maharastrian government allows river rafting. One has to book slots for rafting if planning to go on a weekend. It costs ₹1250 per person and has seperate packages including food and stay(if choosen). White water Rafting through the rapids are sure to give an adrenaline rush. With the safety jackets on, you can head to this 3hrs of adventure.
The freshly made Vadapav at the other end of river are worth a try..!!
P.S: Ours was a leisure trip, so we spent two days. If you plan to complete it in a day, its achievable(Kolad in the morning and Kashid for sunset).