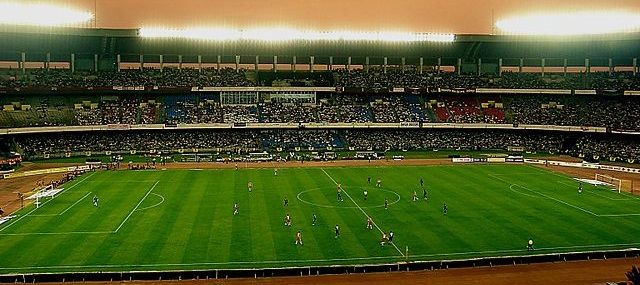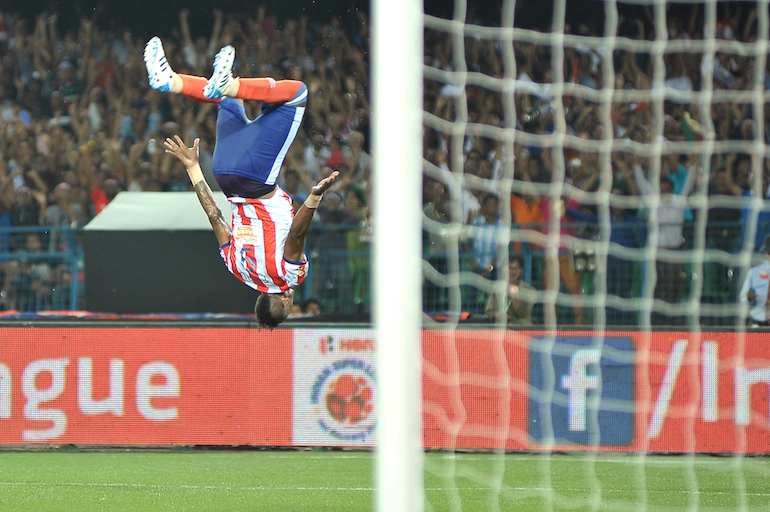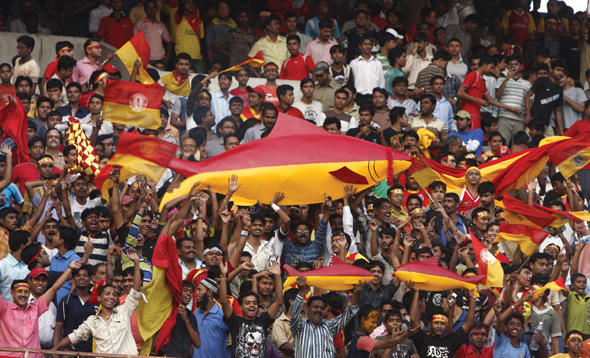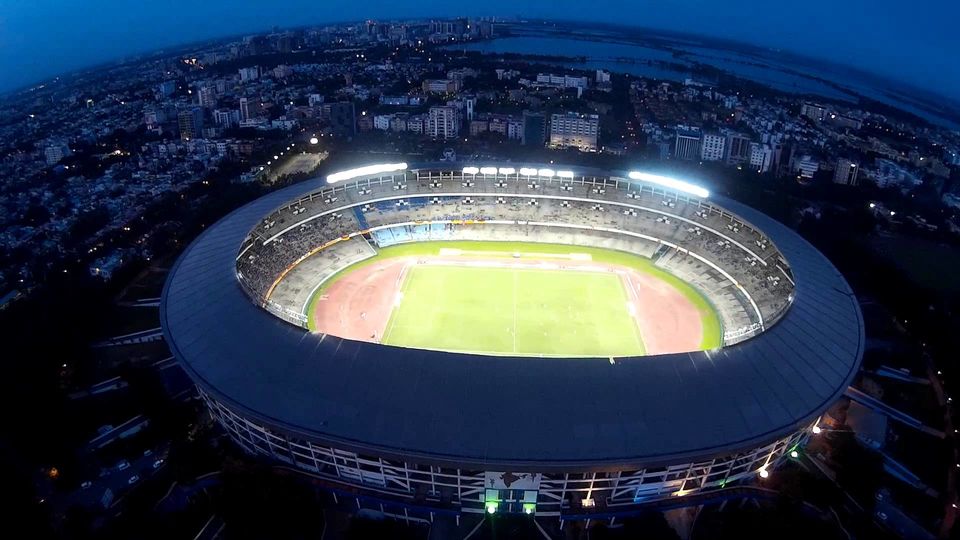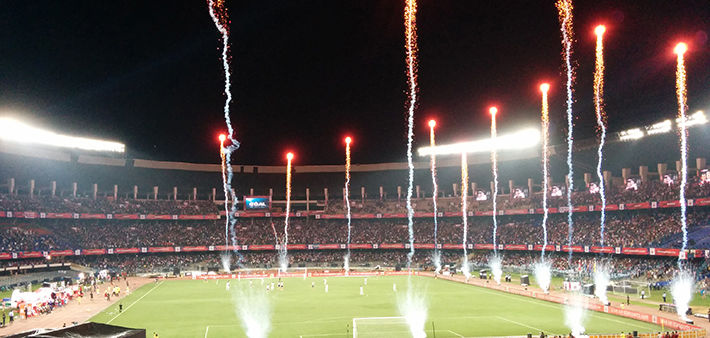 Kolkata is a city of many dimensions. The cultural capital of India has been melting pot of many cultures for centuries. And a visit to Kolkata is a must if you want to see many India (and many countries) within one city. There is lot of tourist attractions In Kolkata (erstwhile Calcutta) and you can find details in web. But this article is about a totally offbeat place you will rarely find anyone to suggest.
There are few things an average Bengali is absolutely passionate about and one of those is football. City's love for the game is most evident during Fifa World cup when even families split over Brazil and Argentina row! If you see large flags of Brazil, Argentina and Germany hanging from the balconies yes you are in Kolkata!
Yuba Bharati Krirangan or Slat Lake Stadium (as more popularly known) is matter of pride of all Kolkata football lovers. The stadium is multipurpose stadium but mainly host football matches. YBK was the second largest football stadium in the world with seating capacity of 1,20,000. But now after revamps and installation of bucket seats 85000 people can seat and enjoy the game.
India stands pretty down in world football ranking so we do not play much international games but whenever some local teams play here, YBK gets huge footfall.
Local giants East Bengal and Mohan Bagan play their I-league home matches here and so does Atleteco De Kolkata in ISL. I am an ardent EB fan and been to the stadium many times to support the Red n Gold. The local derby between East Bengal and Mohan Bagan is a huge event and the stadium runs a full house. In fact in 1997 , 134,000 people watched Fedcup semifinal match between these two teams setting a record of highest attendance in any sports event in Asia. Many legends like Messi, Diego Forlan, Roger Mill and Oliver Khan played friendly matches here.
YBK is now getting ready for hosting FIFA Under-17 World Cup, which is going to be the most rated international football event so far happened in India.
If you are in love with the game or just want to experience the excitement you must come to YBK! The atmosphere is electrifying and high rush of adrenaline is guaranteed! Its shear madness to see people shout, lough and cry with such passion!
So if you planning to visit Kolkata make sure to watch a derby or a home match of Athletico De Kolkata or be there to support India in U17 World Cup.
Come on India, lets football.