Living in Kolkata means weekend destinations are limited. So, I was immensely happy when my company decided on this spot for our annual outing. To be honest, I had not heard of the place before but it turned out to be a pleasant surprise.
We had booked a bus and left early morning (around 7) and reached our destination by lunch hour. The roads were good and we would have reached earlier if our bus hadn't encountered a tyre accident and had not stopped at 'Shaktigarh' for its famous langchas (it is a type of sweet).
It was a tiresome journey but when we reached the place I was greeted with such a wonderful sight that the long bus ride was soon forgotten.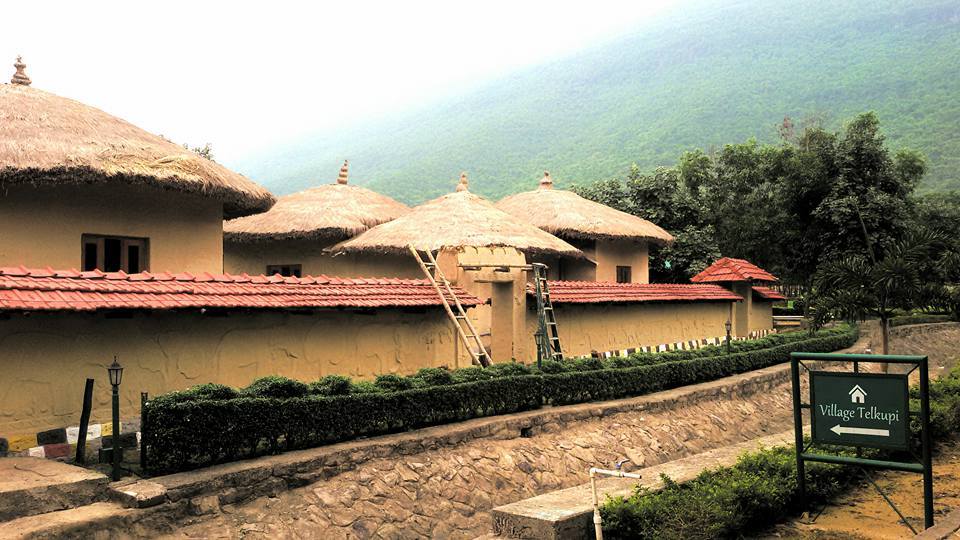 We stayed at Panchet Residency. The cute little huts seen above were our accommodation for the day and the next. But do not be fooled by the look of these huts. The insides could easily give proud hotel owners a run for their money. Fitted with all modern amenities, the huts were a delight to live in, especially when you wake up to a view of lush green mountains.
After a fulfilling lunch we decided to take some rest and met later in the evening for a performance by a folk dance group arranged by our hosts.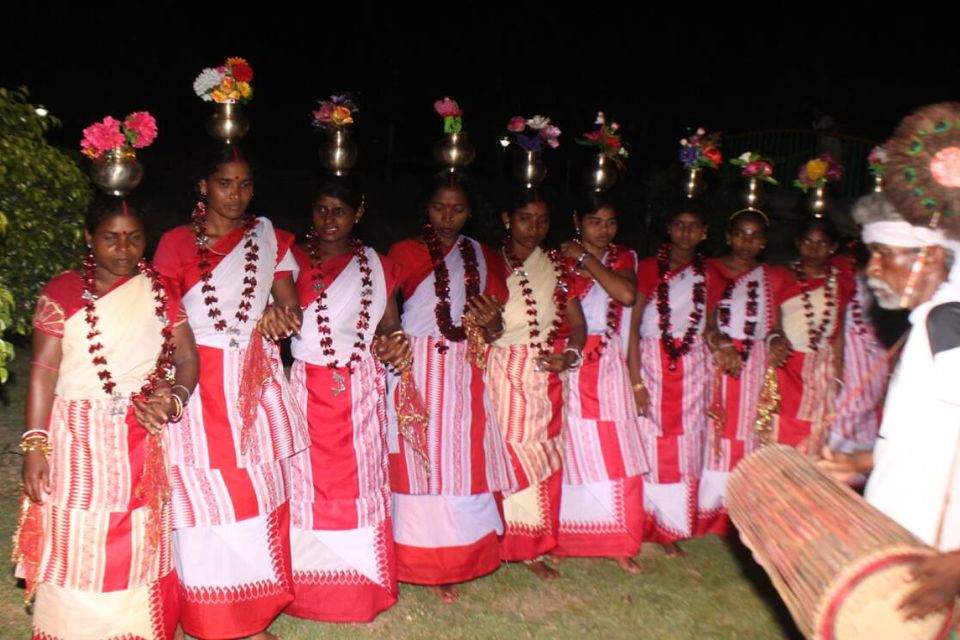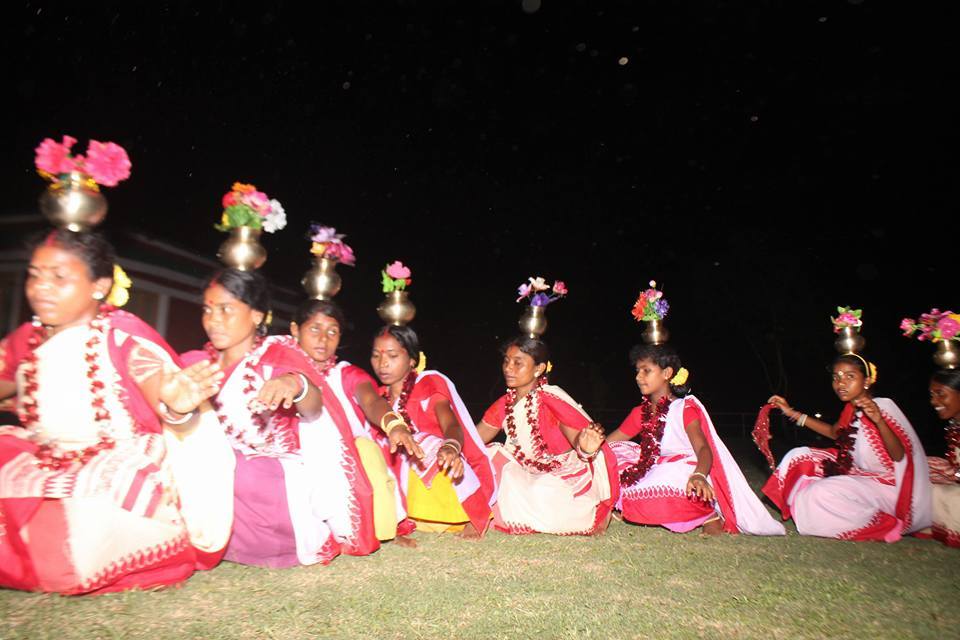 The ladies were very graceful and it was a wonder to me how they managed to balance those pots on their heads. And the men on the drums and other instruments livened up the entire performance. It was beautiful. Some of us even managed to shake a leg with these beauties.
This performance was followed up by a DJ night and dinner by the bonfire. It was an evening spent well. The place looked even more beautiful during the night.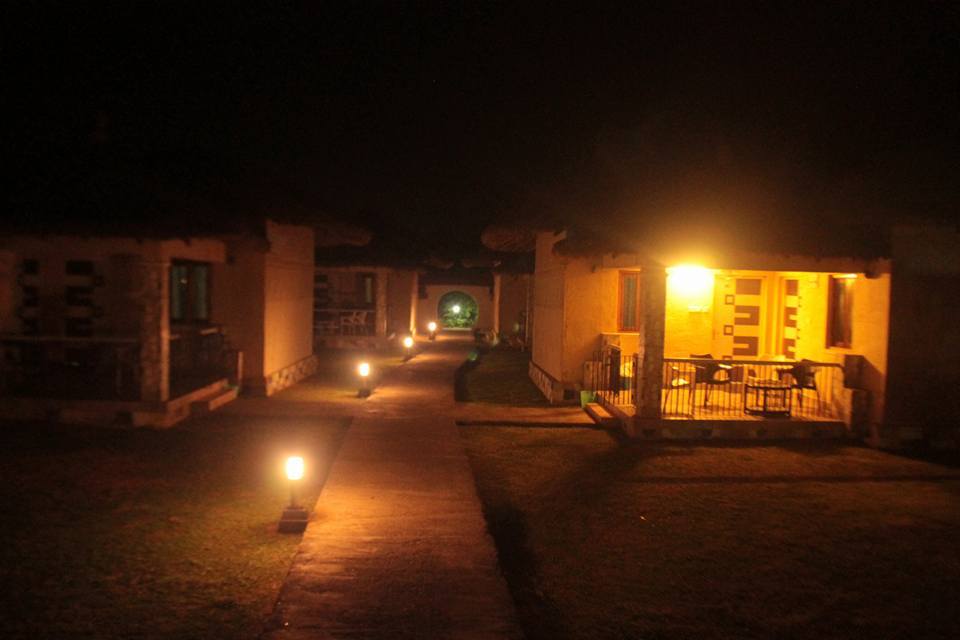 The next day started early for some of us as we went for a trek to the nearby mountains. (Let me clarify though that the rest of the group was not lazy; they had somehow managed to go for the trek the day before after we had arrived. P.S. I still have no clue where did all the energy come for these people after the long bus ride!!) Anyways, I did enjoy the small trek that followed. Well, actually it is quite a challenging trek with 5 levels (hence the name of the mountain, the Panchwati) as our guide informed us. We managed to go along 2 levels.
Returning from the trek, we had breakfast and enjoyed some games like Batminton and Football. The resort provides the required gear. There is also the Mython dam and an old temple nearby for people who are interested. The mercury was simply too high for us to venture out into the open for long!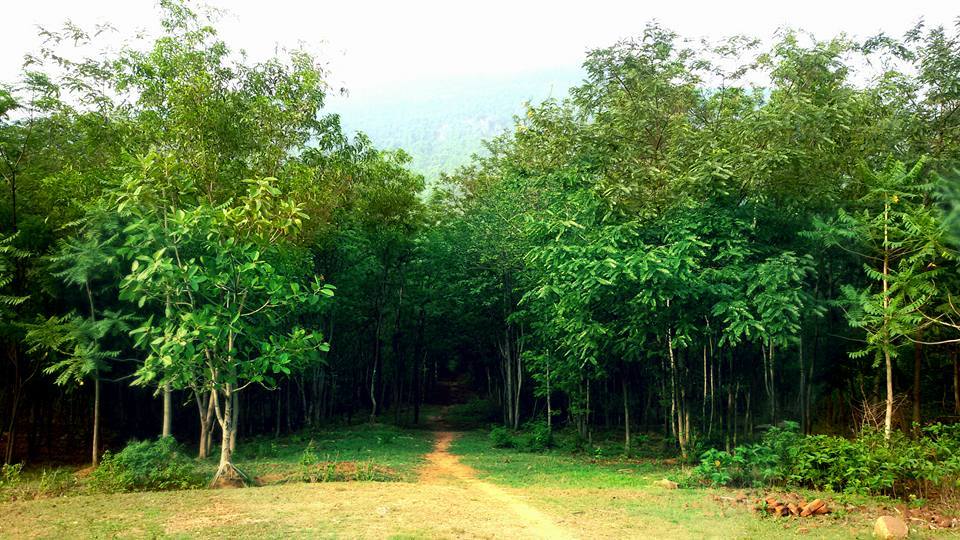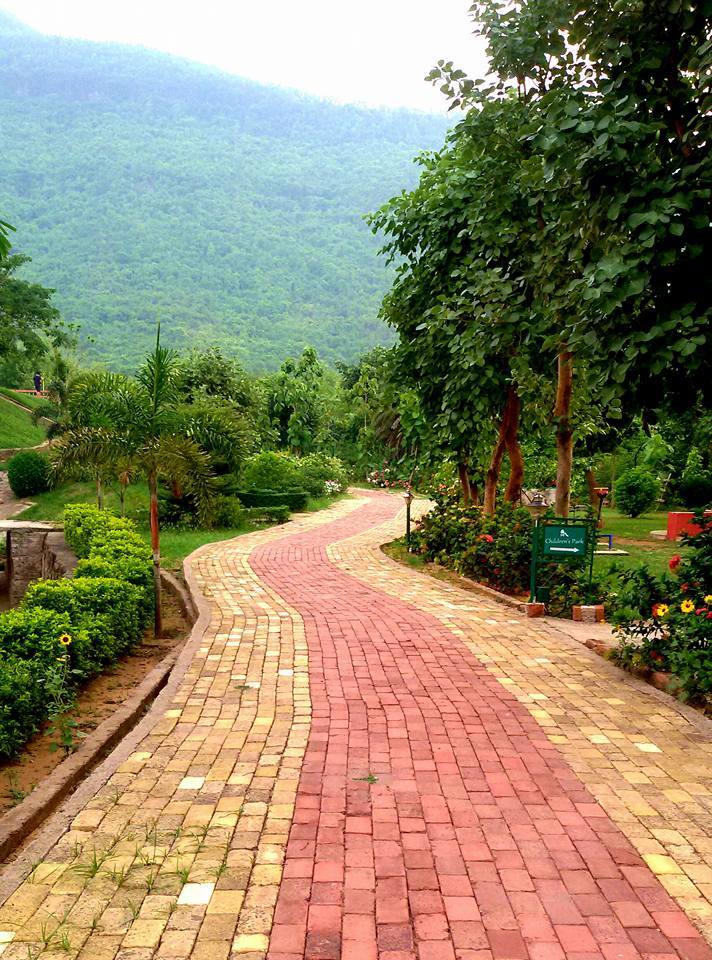 Overall, there isn't much to do at Garpanchkot but if you like some quite time away from home or would like a place to hang out with friends, this just might serve your purpose.
Just a small suggestion, keep this location off your summer travel list. The temperatures could really soar, I mean go REALLY HIGH!
Happy Traveling!