I am not one who is all-over for labels; but "City of Joy"? Well that does strike a chord with me. Because every time I hear the airline announcement of "Netaji Subash Chandra International Airport" – my heart does a tiny little leap inside! What is so special in this centuries-old, over-populated, almost most-of-the-year hot and humid city?
Today, lets walk a little beyond the usual treats - she has to offer. Beyond the usual breakfast-at-Flurry's, buggy ride by Victoria Memorial, the peace and quiet of Mother House,couple photography at the swanky Eco-Park, sunset by Prinsep Ghat or a romantic candle lit dinner date at Floatel!
1. South Park Street Cemetery
Let's start with some nostalgia - something Kolkata is known to induce, almost effortlessly. Located a little away from the usual humdrum, and the posh part of park street - the South Park Street Cemetery, can be your gateway to a tiny little time travel.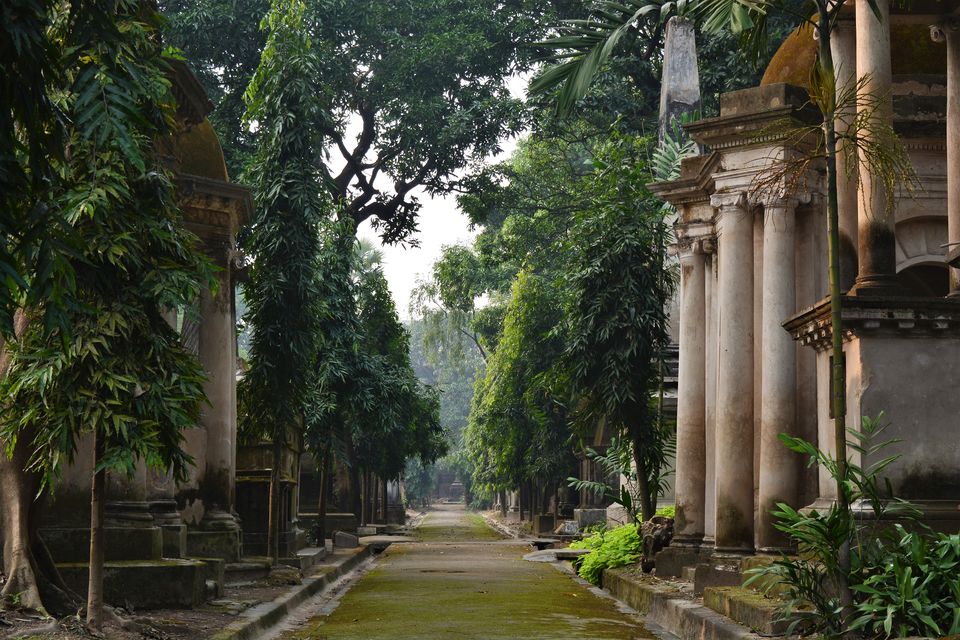 A relic of the colonial era, this non-church cemetery rests many notables of that time - the most famous probably being - Henry Louis Vivian Derozio.
Most of the tomb-stones display impressive Gothic architecture; but what will probably intrigue one most are the epitaphs. You might find beautiful poetry phrases, or a grave of an infant followed by a grief-stricken young mother's tomb - the number of days between the deaths very less; these will resonate to a thinking mind like a sad story stuck in time.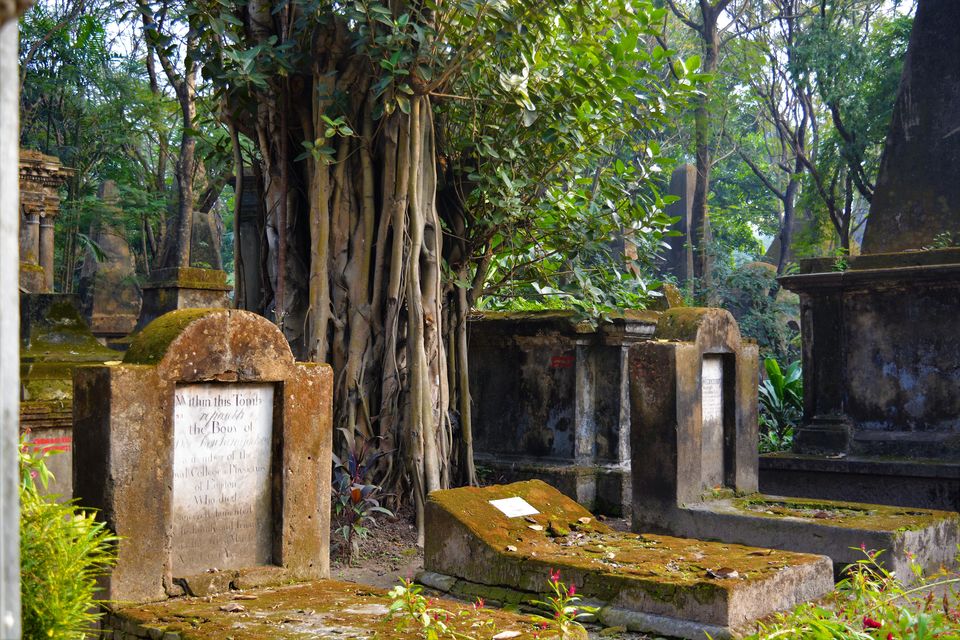 Even for non history buffs, this place is a photographer's paradise for a very very nominal entry fee; ( don't even remember- that's how nominal it is!)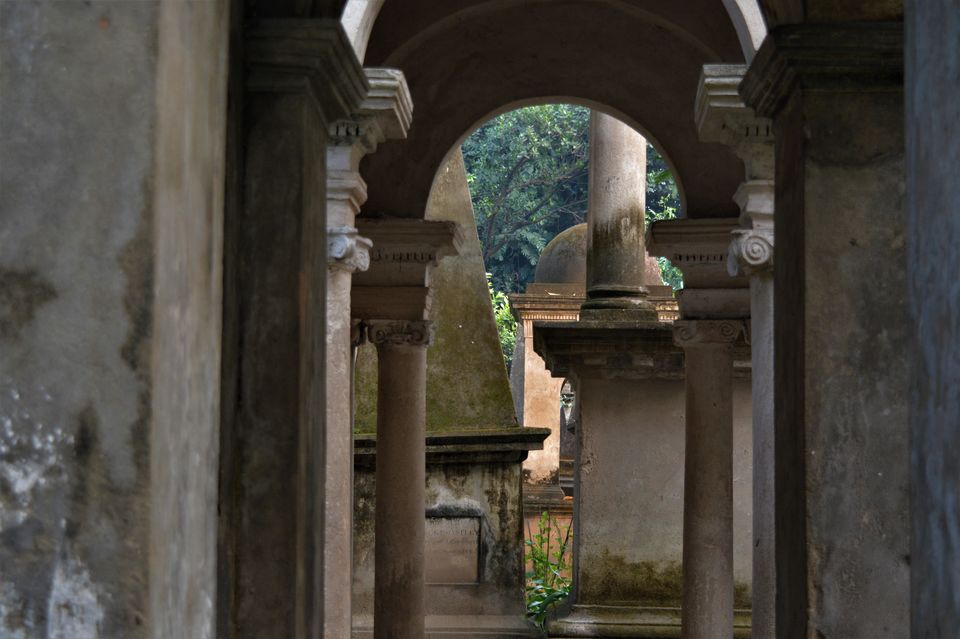 2. Beth El Synagogue
Imagine the busiest commercial street of a hustling city, a stretch of shops selling boring electrical goods - you walk inside and this beautiful imposing structure is ready to awe you!
A relic of the once influential Jewish presence - it makes you ponder at the cultural melting point the city once was. There is no entry fees, but stipulated timings; take some time in exploring the obvious beauty this place has to offer; the captivating inner sanctum, the beautiful stencil glass panes and a calmness that almost feels surreal.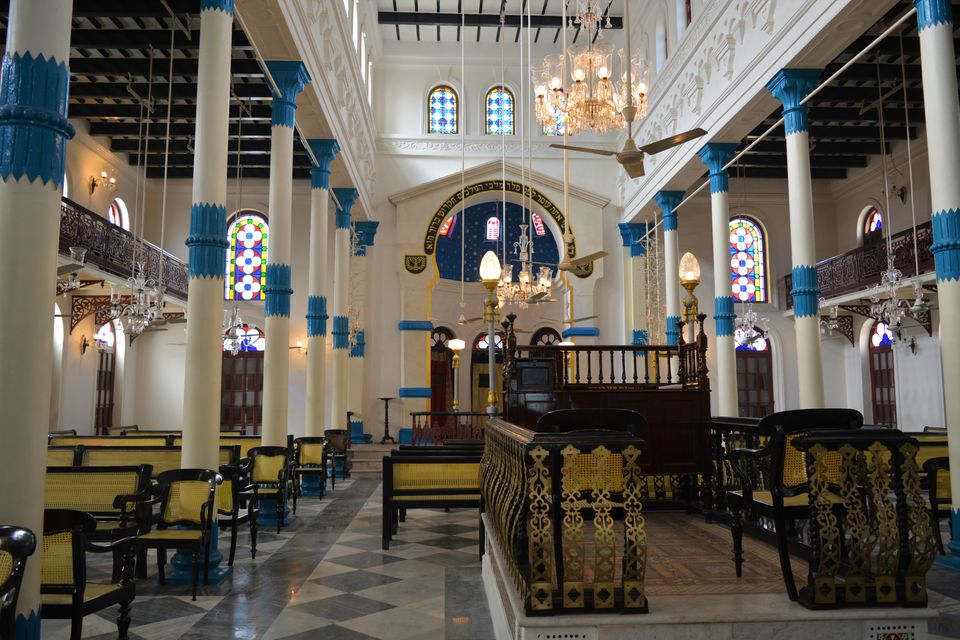 3. Bow-barracks
Kolkata is a city, with a story at every turn. Take for instance the Bow-barracks, again something that will not grace the gloss of travel magazines - but might interest the not-so-usual travelers. Tucked behind the Bow-bazaar police head quarters, this is basically a row of red housing complexes with a dwindling population of Anglo-Indian community.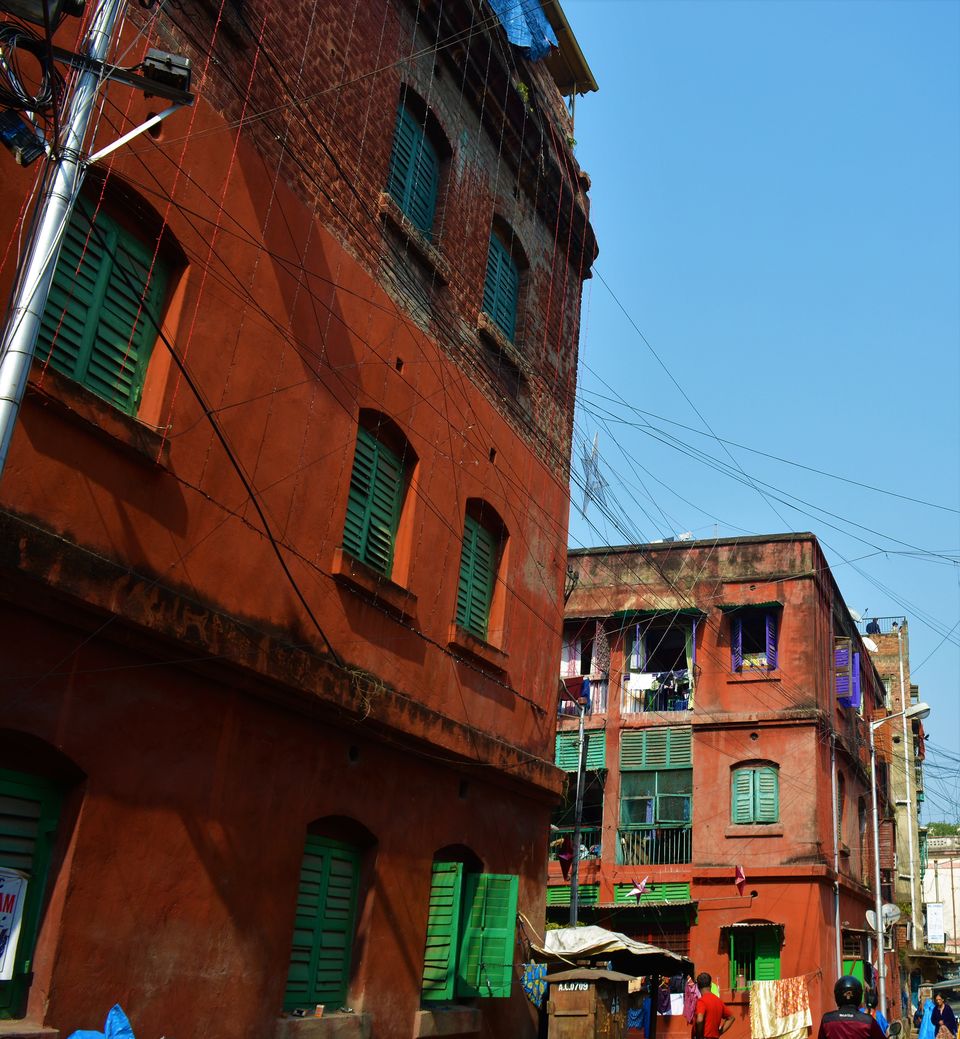 The buildings are originally Garrisons built for soldiers in WWI; The rent is a measly INR 30 ( yes you read it correct!), so there is a constant struggle from different power brackets in grazing these buildings down. Actually, most of it looks too unfit to stay in. But what stands out is the community spirit;
Recommended time to visit is a balmy winter morning/evening- when Christmas is just round the corner: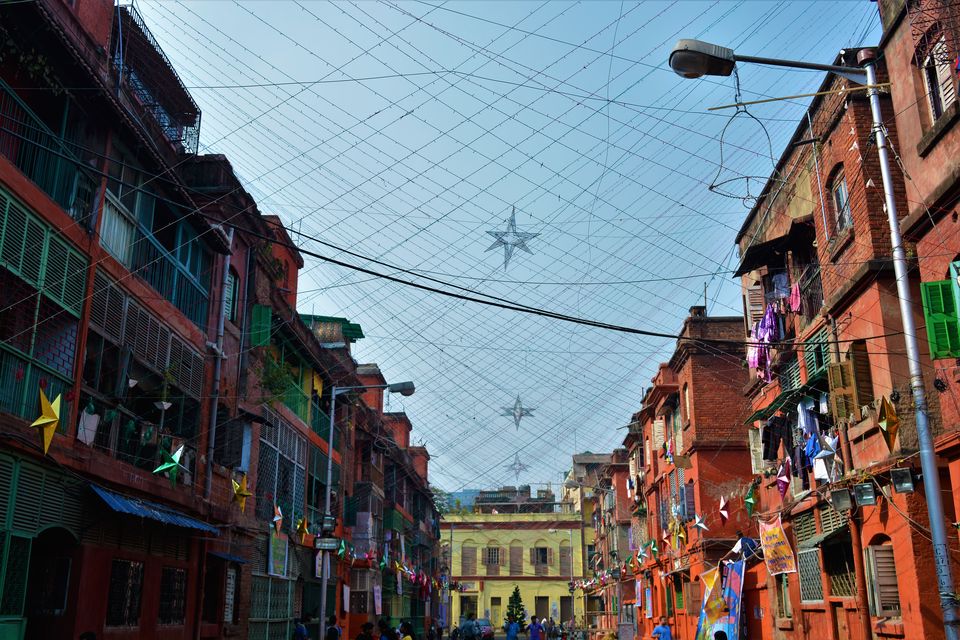 Apart from enjoying beautiful fairy lights, Christmas decorations, buying home made wine and fruit cakes you might as well find a chatty old local; who might, within minutes tell you enthusiastically about their ambitious young grandson training in a UK hotel chain.
4: Blue & Beyond
This is one of the oldest roof top restaurants in Kolkata. Located on the top floor of Lindsay Hotel, right at the heart of New market - it is pretty easily accessible. The comfortable seating, soft lighting and the night time sky line of a beloved city stretched out - it is one of my top places to unwind in Kolkata - over some good food and wine.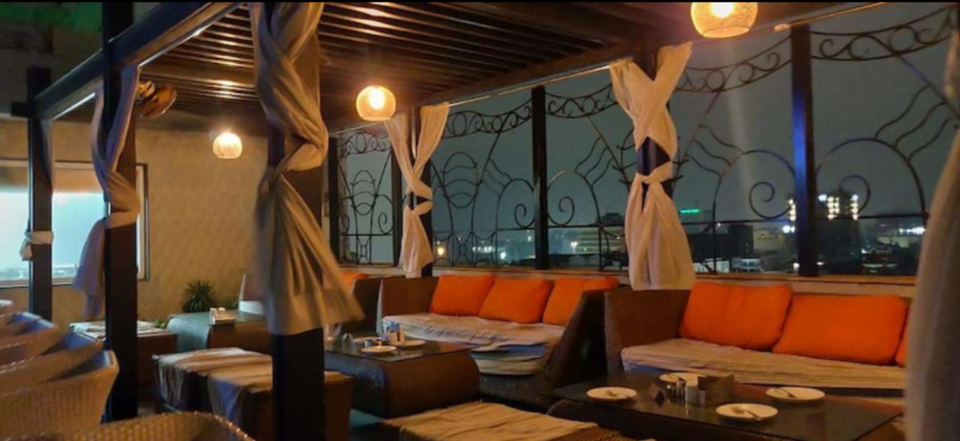 Bonus tip: The alleyway full of framed black & white pictures of noteworthy personalities is rather interesting, and also a great back ground to take instragam worthy pictures: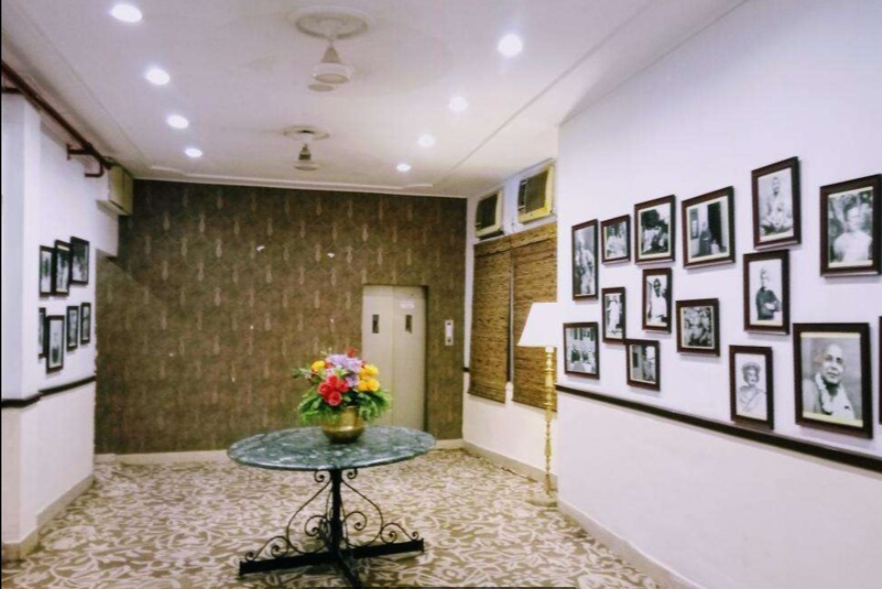 5. Kolkata Durga Puja
To experience Kolkata's Durga Puja - is to experience something completely surreal. The 5 days of annual festivity is when the city literally does not sleep. The worship of the deity, Devi Durga - who is more a beloved daughter than a powerful demon-slayer these 5 days,is so fervent- it is simply impossible not to be excited and elated.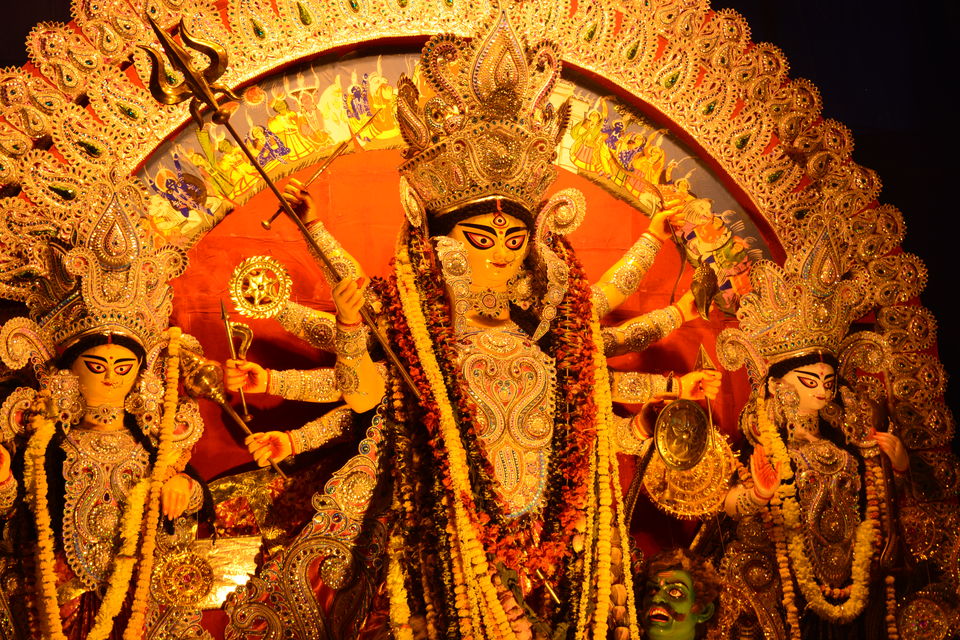 You need not pick any particular area of the city; just set out on foot - soak in the insanely electric ambiance and enjoy the "pandals" - as the temporarily constructed worship places are called. From bangles, to used pet bottles or elaborate sand-art - no theme is left unexplored by the artistic community of Bengal: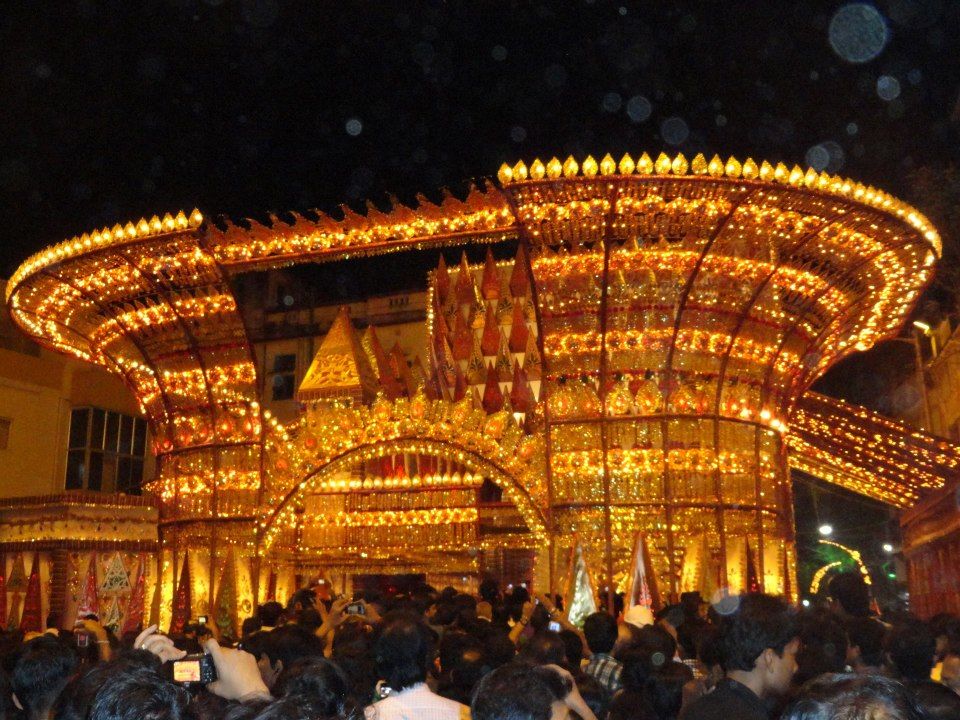 The energy-level of the happy crowd, never ending street-food options and the sheer beauty amidst the chaos - is something very difficult to transcend in words! But so is Kolkata - my city of joy !