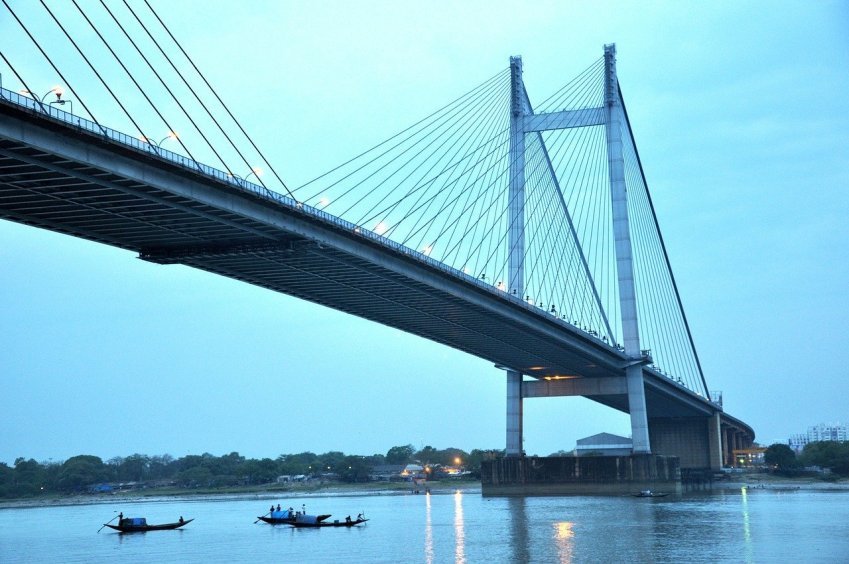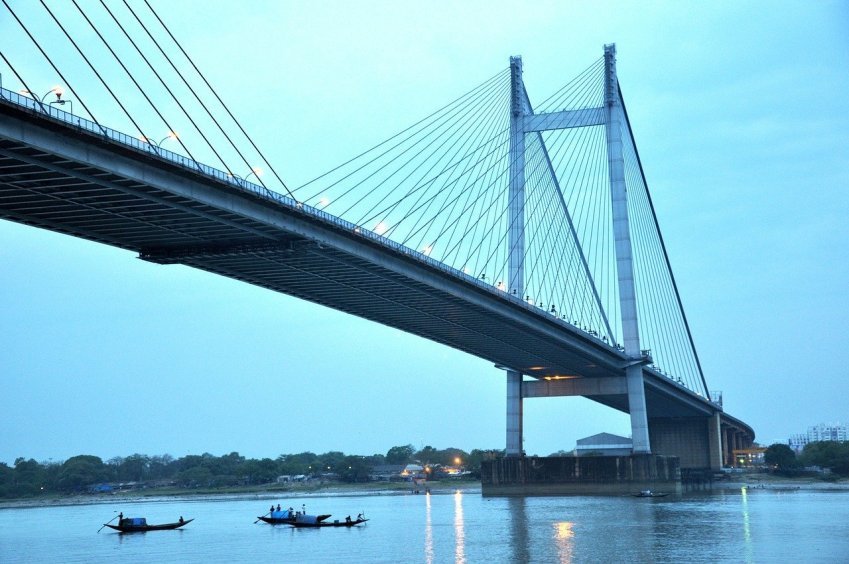 It's that time of the year again. Bells might not be jingling in your neighbourhood but your heart if surely going falalalala. With Christmas right around the corner and your office all set to deck up in red and green, I'm sure you are longing to spend the big day in Santa's lap. Even if that does not materialize, there are several places in India where Christmas is celebrated in all its glory, twinkling lights adorn neighbourhood shops, bells chime through the air, and little children dressed as Santa run around the streets. Such is the spirit of Christmas in Kolkata.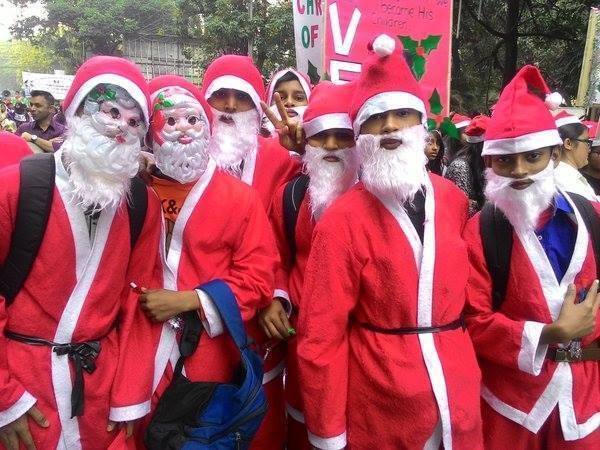 At Christmas time, Goa becomes busy and prices shoot up. The same is the scene with Pondicherry. As Delhi, Mumbai and Bangalore's Christmas culture is more often restricted to the urban population, Kolkata is that one metro city in the country that welcomes guests with open arms, religion, class and caste no bar. Before I ever saw everyone's favourite Christmas movies Love Actually or Home Alone, and before I could comprehend what Christmas could seem like in Trafalgar Square or Times Square, my parents took me every year to Kolkata's Park Street. Never in our formative years did we realize Christmas is a non-Hindu tradition. Every December would start with my sister slyly hinting on her good behavioral patterns over the year, which meant Santa should not take her name out of the list. I was the good child, offering to keep a slice of the plum cake on the table before going to bed. He must be hungry travelling all the way from the North Pole, I reasoned.
Our visit to the city on Christmas Eve would be marked by the mandatory drop-in at St Paul's Cathedral, where my mother was always amused by the nativity scene and I remember her asking us to take a family photo with Baby Jesus, every single year. This was followed by a stroll in the famous Park Street. Back in that time, Christmas was celebrated with aplomb, but it hadn't become a carnival yet. Flury's and Moulin Rouge would have an insane queue outside. As these memories keep flooding in, I realize, that the best Christmas celebration in India has to be in Kolkata. Not just Park Street, there are many more places to visit in Kolkata that could explain the city's warm connection with the Christmas tradition.
Attend the Midnight Mass at St Paul's Cathedral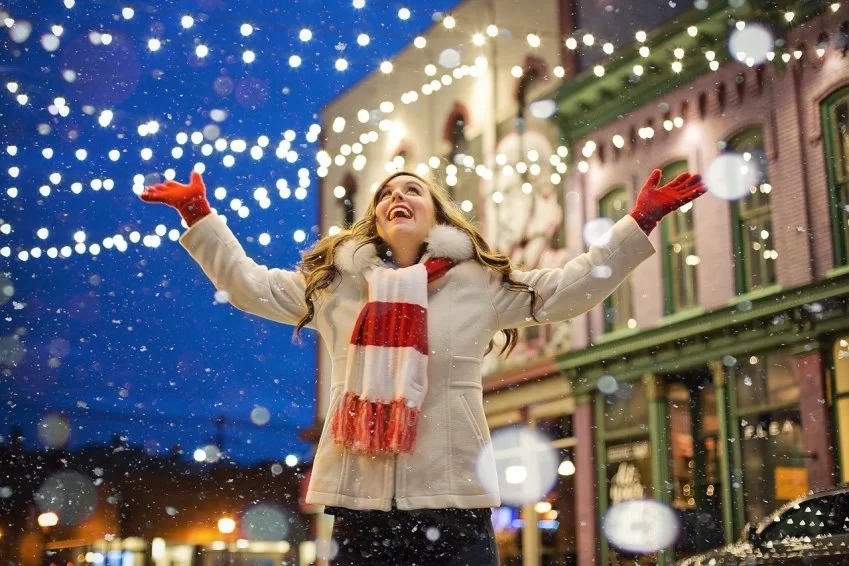 Built in 1847 and modeled after the Canterbury Cathedral, St Paul's Cathedral became the first Anglican Church outside of Britain. Every Christmas Eve, the church organizes a beautiful midnight mass. If you're too early for the mass, take a look around the church and observe the pretty lights, the cheerful decoration and the happy children singing carols. You will be transported to a gay land, with hordes of people wearing monkey caps and singing carols in Bengali.
Experience the originals at Bow Barracks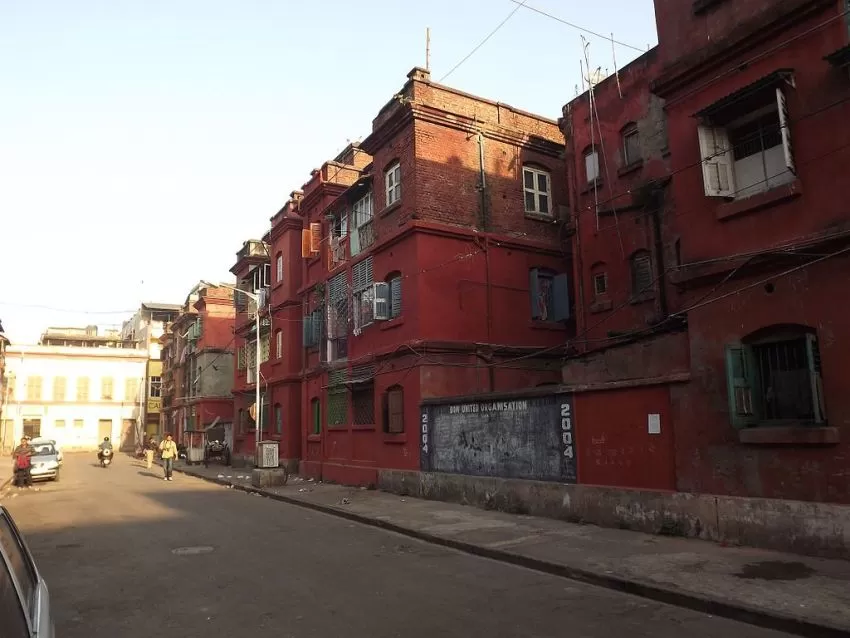 Between Hare Street and Bow Bazaar Police Station, is a cobble-stoned lane surrounded by erstwhile red brick buildings. Originally built as barracks for the troops of the First World War, these buildings were later provided as residence to the Anglo Indians living in pre-Independent Calcutta, who have been a significant part of Kolkata's cultural fabric, post the 1800s. During Christmas, the Bow Barracks deck up in an unusually joyful air, and becomes a prime location for festival enthusiasts to pay a visit. Homemade meatloaf, homemade wines, cakes, are extremely popular. On December 23 and 24, the residents put up stalls and the entire area just becomes a festive point.
Visit Nahoum's, the decadent Jewish bakery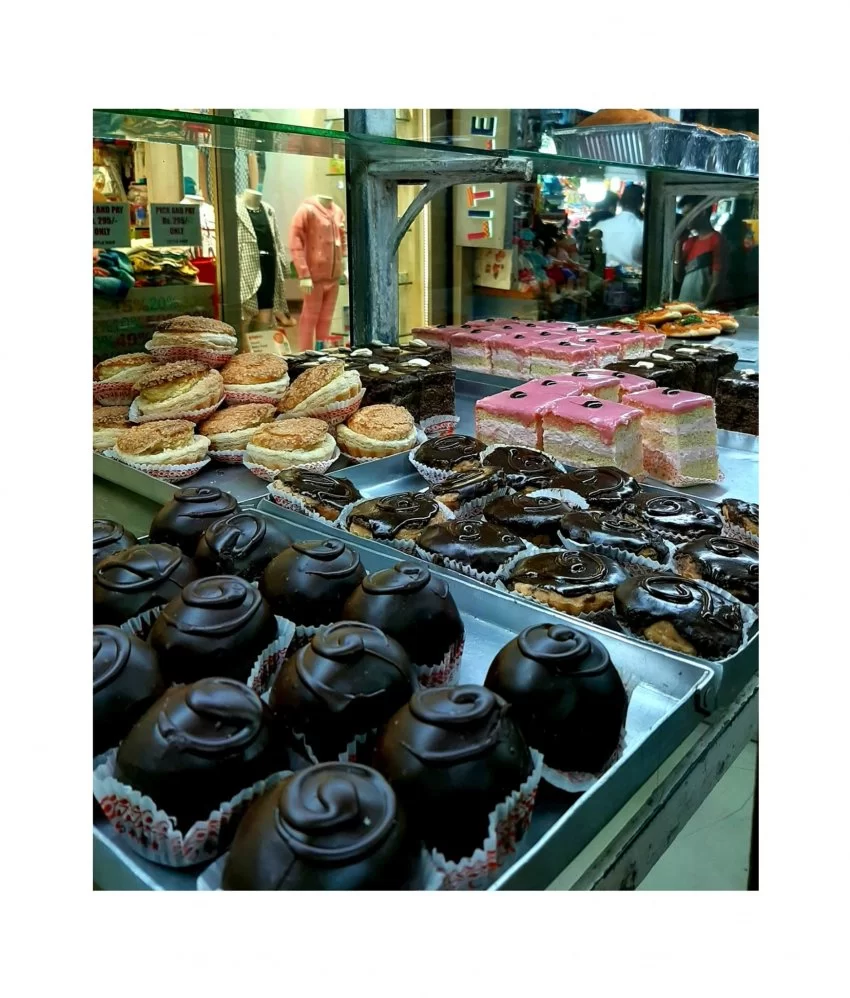 At the heart of Kolkata, in its famous New Market area, lies Nahoum's Bakery. More than a hundred years old, Nahoum's is the longest-running Jewish bakery, since 1902! Its Rich Fruit Cake, Light Plum Cake, Margiepan, Special Fruit Cake, and Plain Cake are Christmas favourites among Calcuttans. The winter crowd in the bakery, especially around Christmas, is unbelievable and if you really want to experience Calcutta's Christmas with sprinkles of Hanukkah, Nahoum's is a must visit.
Find out that Muslims bake the yummiest cakes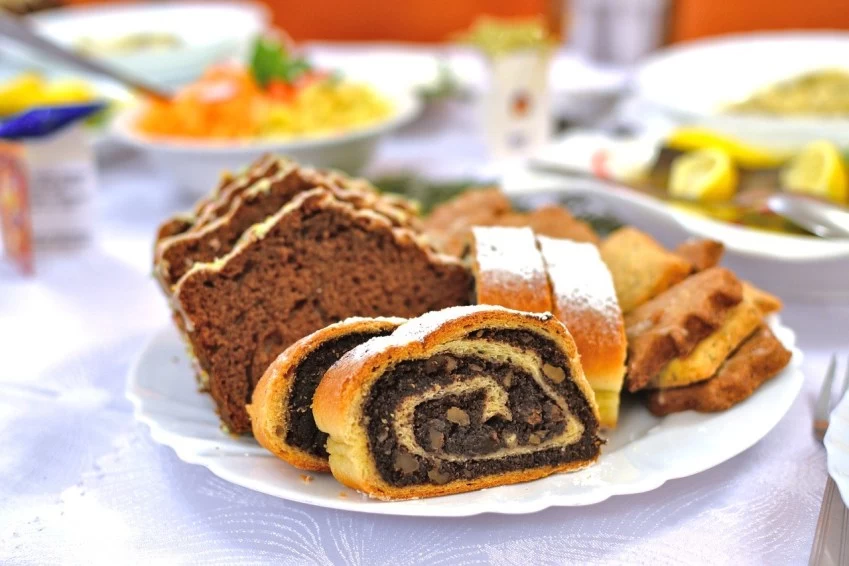 Beckbagan Row is a narrow street lined with many shanties. During Christmas, Beckbagan lights up with those stalls, as Muslim bakers get busy selling some of the yummiest cakes. These shanties may not be as fancy or famous like Flury's or Nahoum's. But the regulars of Kolkata swear by these bakeries. And this place is a must visit if you want to try out some of the most delicious cakes you've every tasted.
Finally, take in the spirit of Christmas at Park Street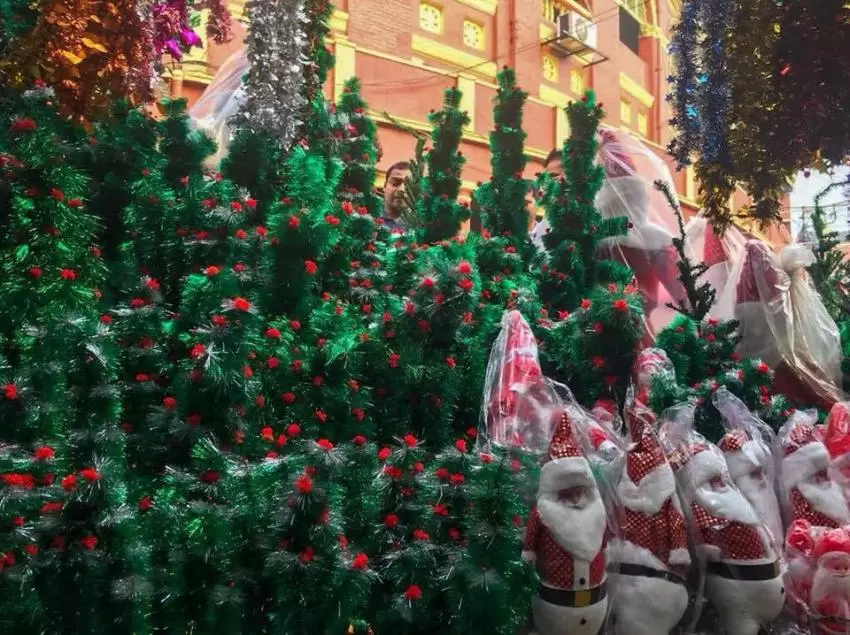 Park Street, renamed as Mother Teresa Sarani, is lit up in Christmas décor from December 20 onwards. The open-air Christmas party with food and drink stalls, live music, and entertainment is a gala event, where thousands of people from different religious backgrounds gather to have a fun-filled evening. Park Street around Christmas becomes vehicle-for the celebrating crowds to move around freely. As Trincas, Flury's and Moulin Rouge witness hundreds of customers sporting Santa caps and funky glasses, people the people in the queues prepare to stand all night, craving lavish Christmas platters that include roast duck, turkey, beef sticks, and pies. A two-hour long Christmas Parade is the main attraction on December 25, and a massive Christmas tree is put up and decorated by Kolkata Municipal Corporation near Park Hotel.