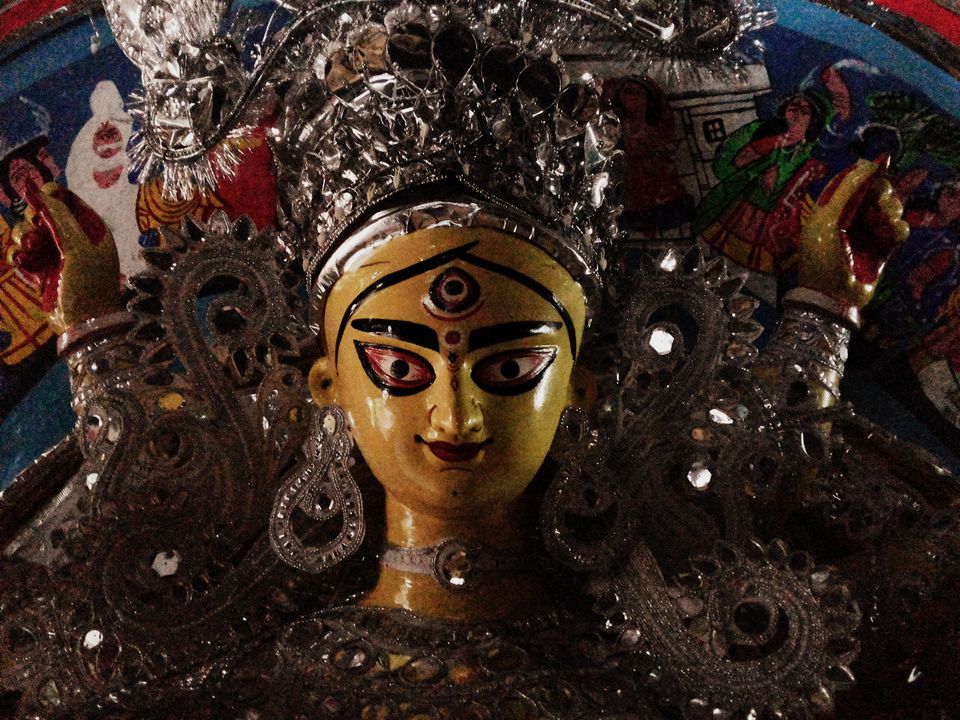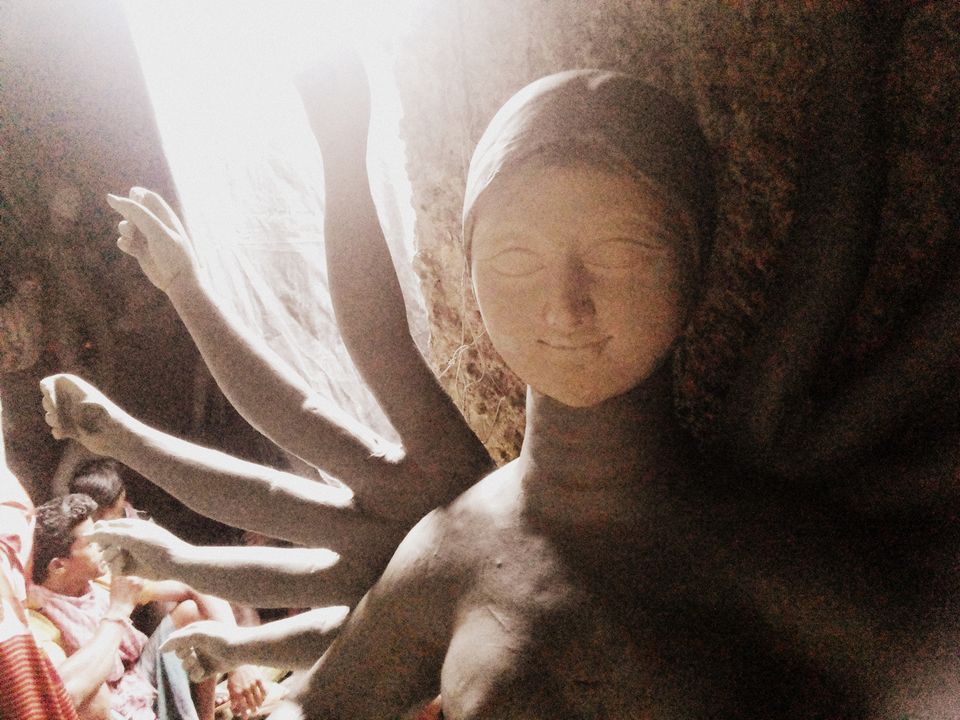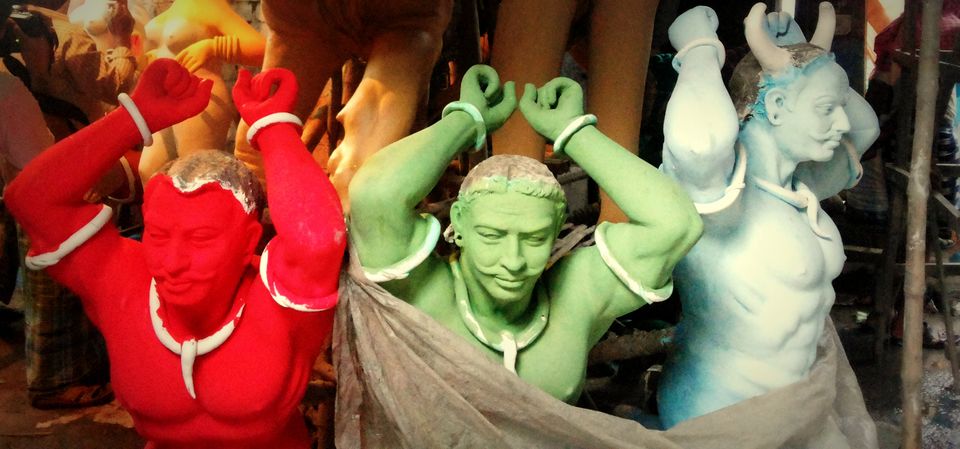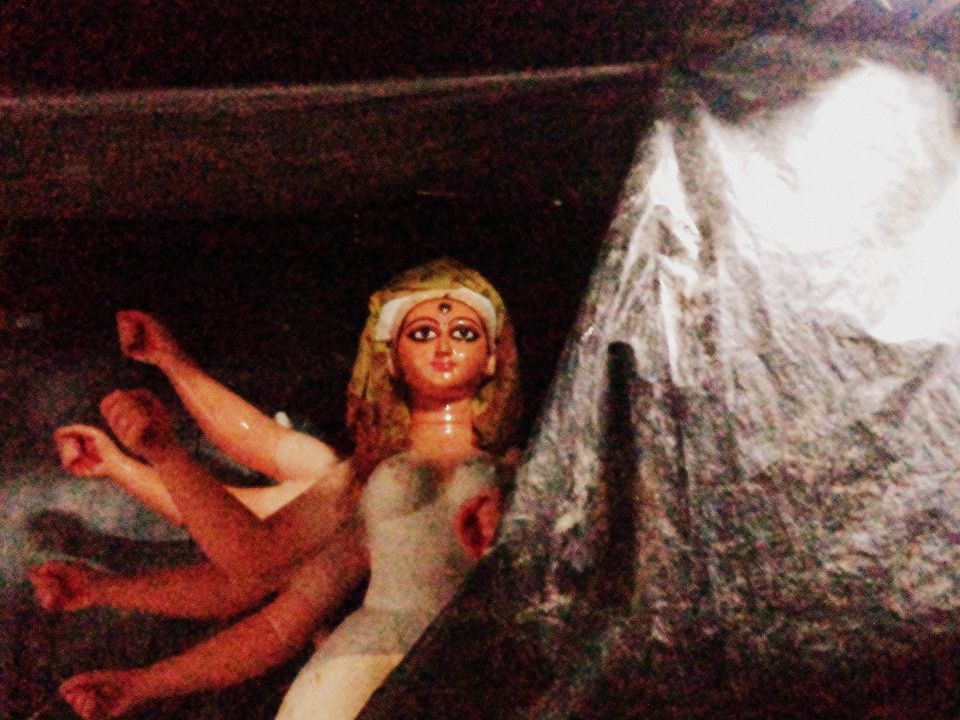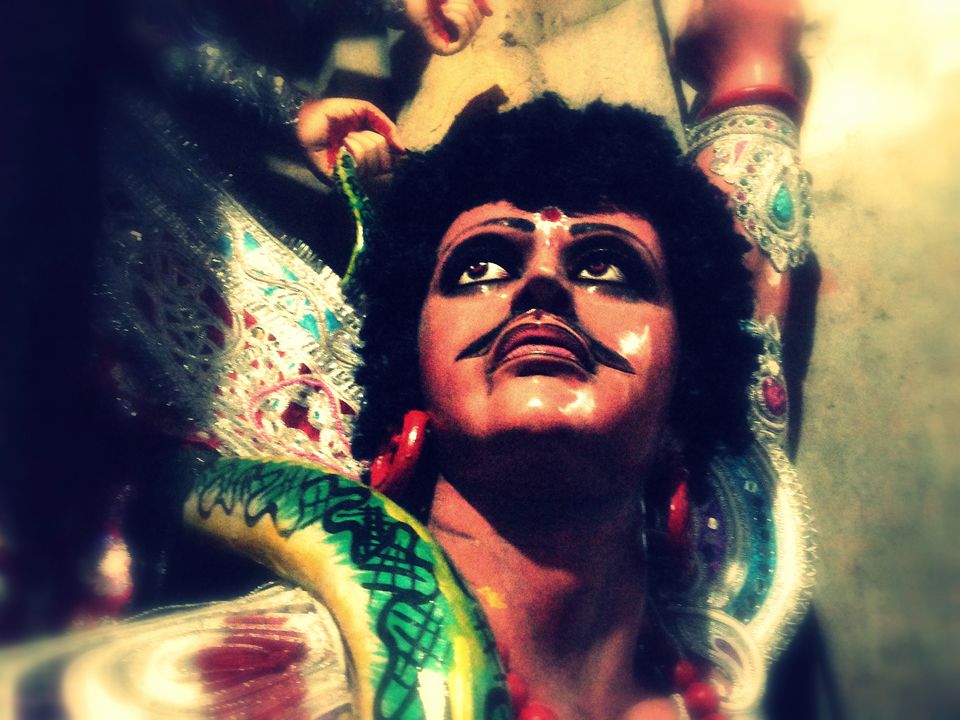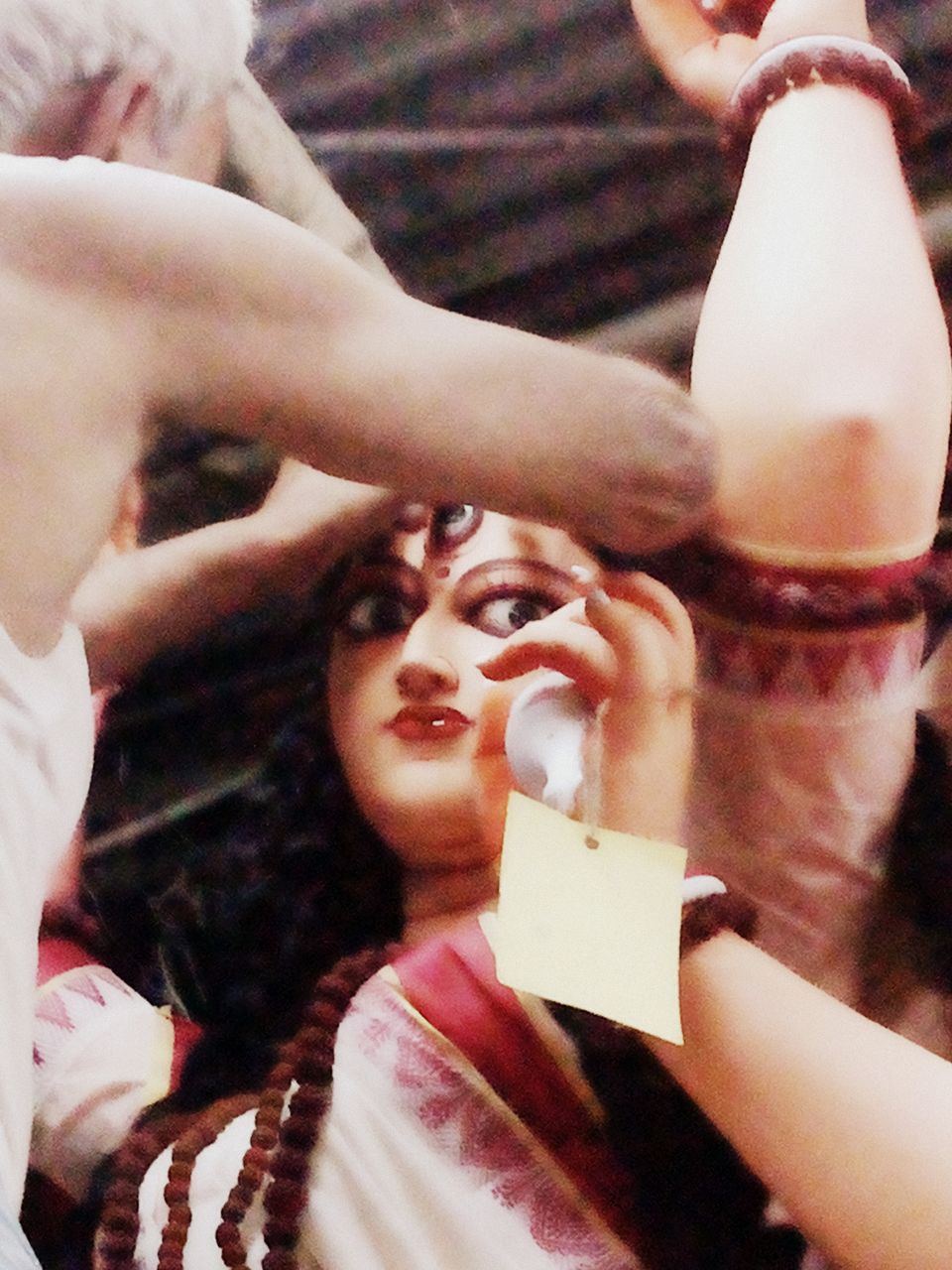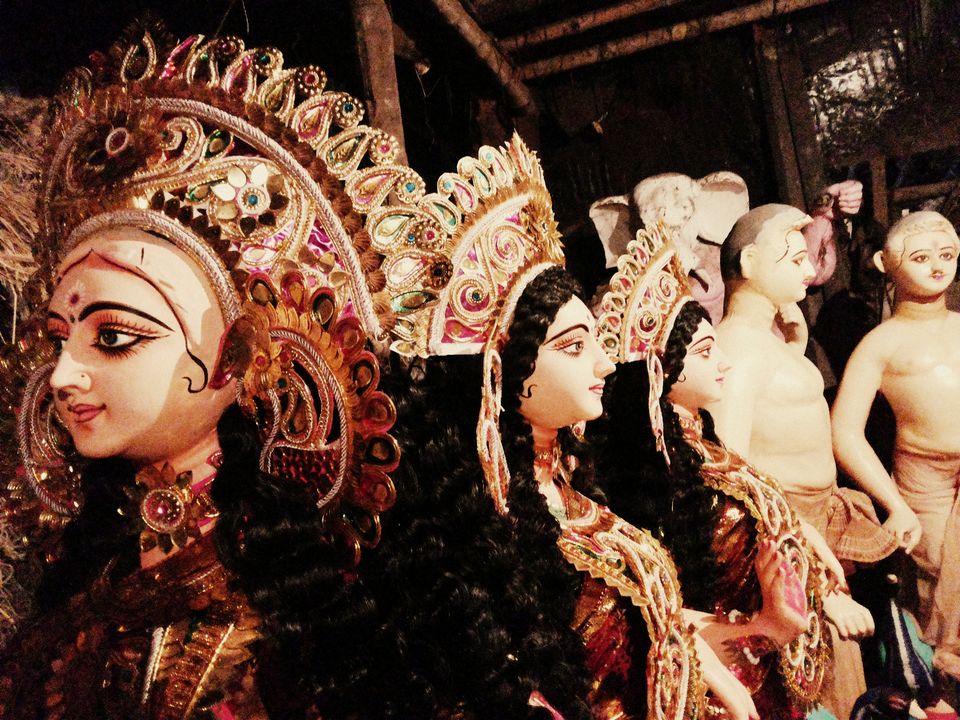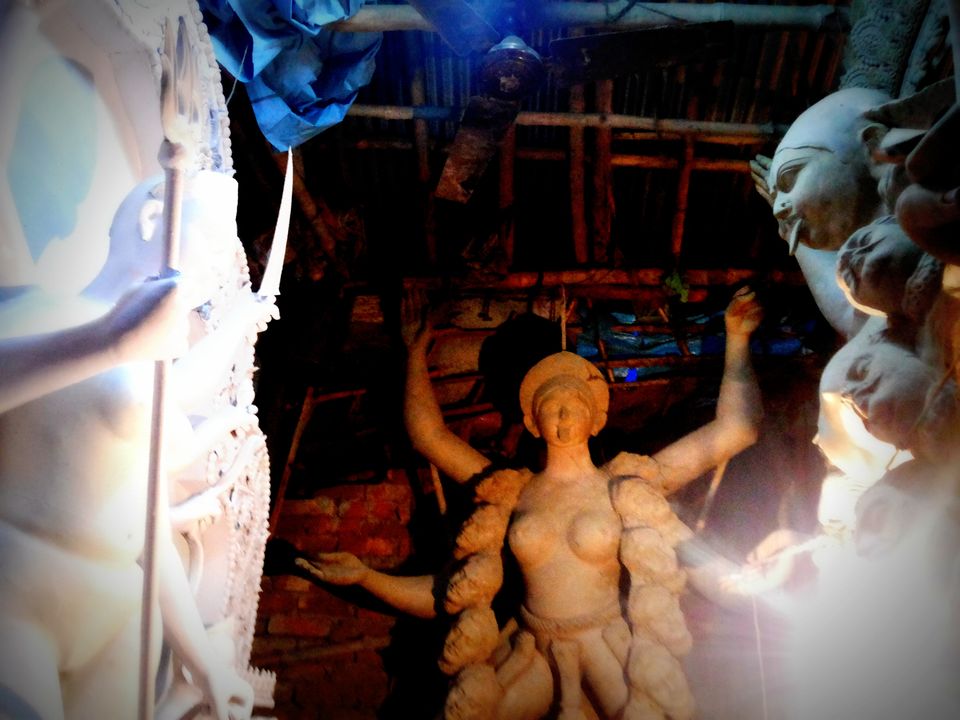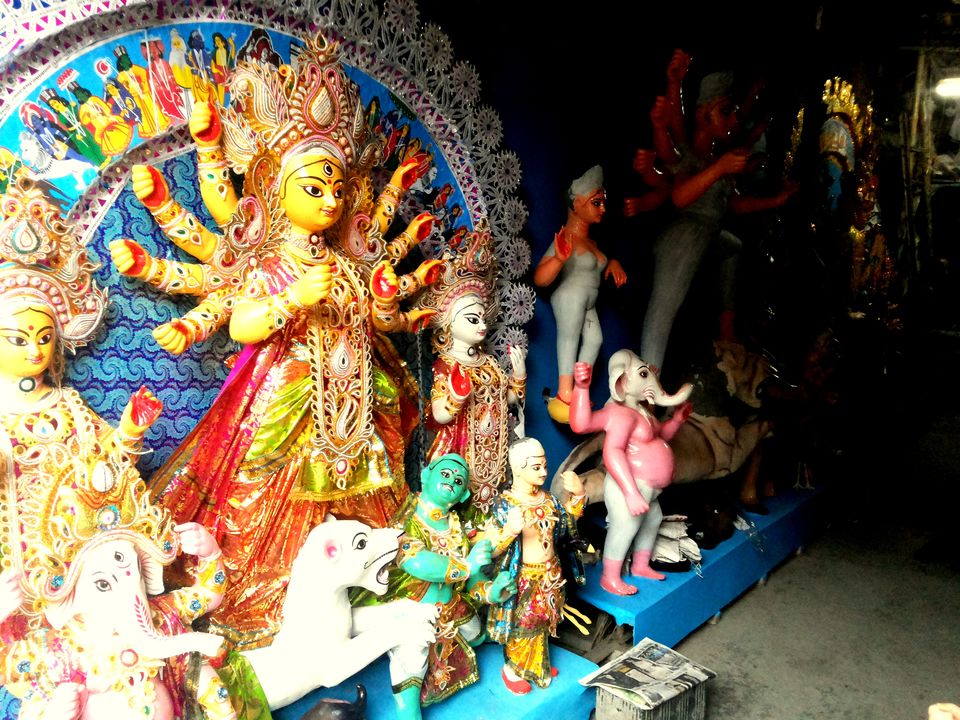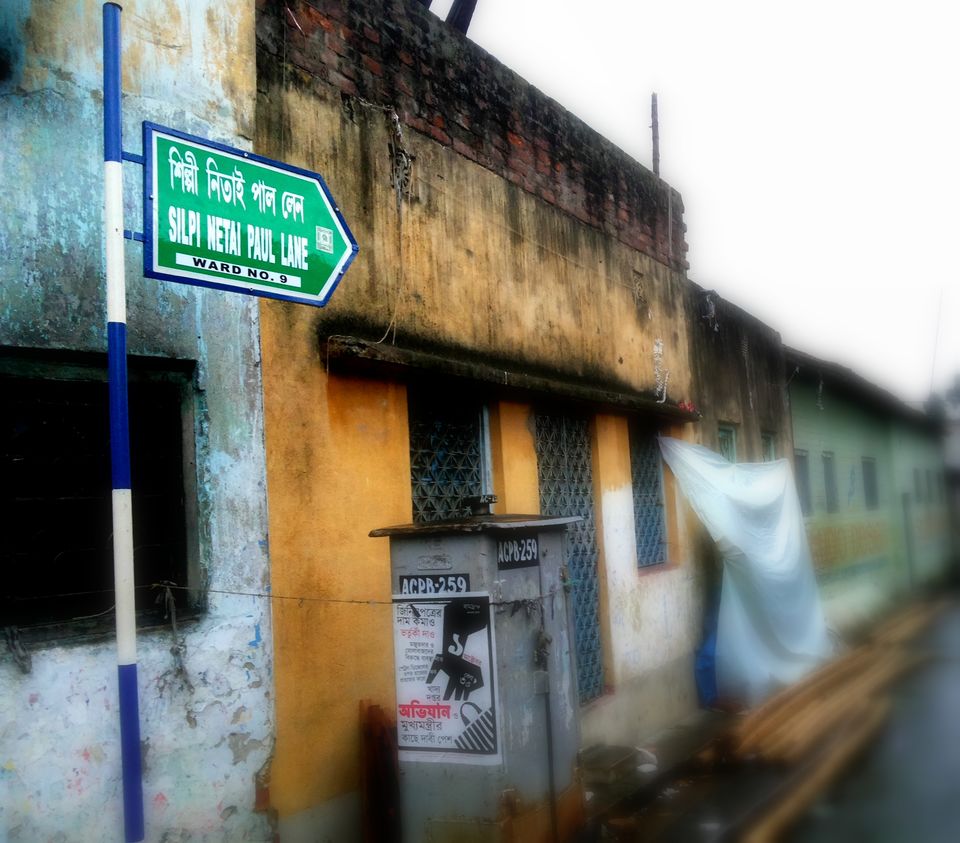 Kumartuli, the village of the potters, true to its name, the essence of the place lies in its art. For most who make a living with the Art, life is difficult. Durga Puja being the only major event of the year, they have to make do the whole year with the earning of this one event.
However, beauty of creation is something that even the dingy dirty camouflage of a North Kolkata by-lanes cannot hide, specially when creation is but of the creator.
The best time to visit Kumartoli is on the 3rd and 4th day after Mahalaya, or 6 to 7 days before Dushera/Doshomi(as it is called in Bengal).
This is the time the creation of idols is at its peak and if you are lucky (as I was) you could end up experiencing the ever enticing "Chokhudan", the creation of the eyes of the Goddess. It is a very critical and delicate task which requires extreme patience and enormous skills, therefore only conducted by the most experienced and skilled artisans of the clan.
I was there on a rainy evening before the Durga Puja, I was blessed with views that would remain with me through out my life.
The Artisans are conversant about their style and specialty, keeping alive traditions and generations old art.
What intrigued me was that the artisans paid almost the same amount of attention to the secondary idols accompanying Durga as they did for the central towering figure of Goddess Durga. 
I got a perspective on that from an artisan, I befriended on the trip, young as he might be, but he has been creating idols since he was 13. Now that he is 21, he assists the senior artisans in the "Chakhudan", which is a feat in itself.
"You have to look at the whole picture madam, the greater picture, only making the faces pretty wont work..."he said.
He works as a mason the rest of the year.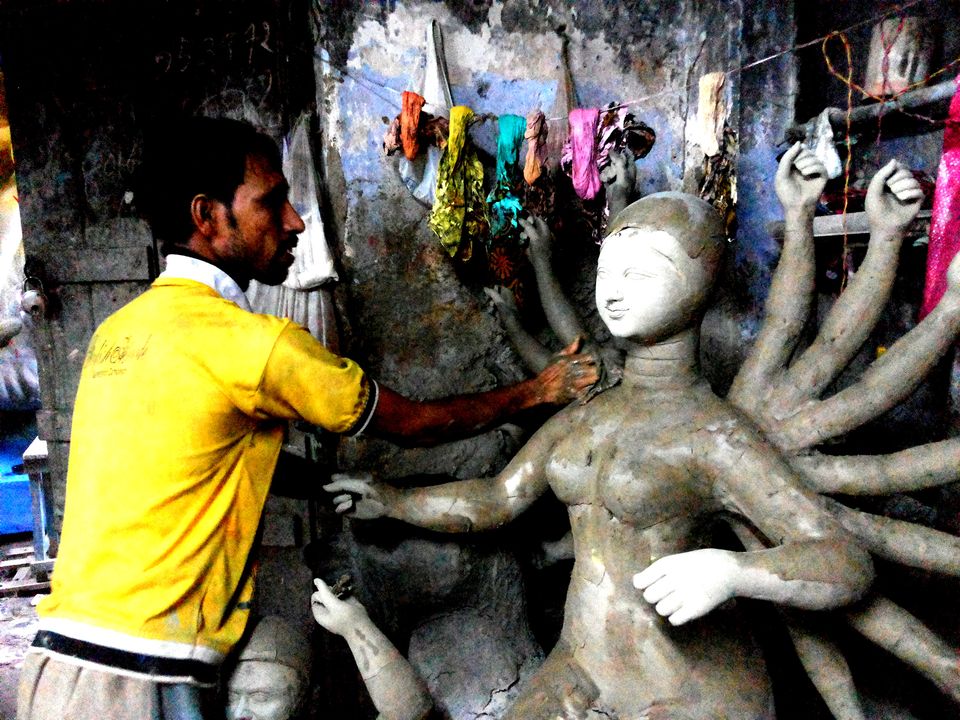 I went with an open mind intending to discover Kumatuli, I probably saw almost all the idols that would be adorning the center stage in famous Pujas outside whose Pandel (makeshift temples) I do not dare stand in a queue for the scare of being lost in the crowd, literally, without spending a penny.
I came back believing again inspiration is everywhere, its waiting to be found.... 
This locality stuffed in the northern fringes of Kolkata houses generations of potters. Their heritage is as diversified as the gharanas (styles) of idols they create.
Reaching the Rajbari is a feat in itself if you wishfully get lost...top it up with a rainy evening ...and the yellow lights in the narrow by-lanes will take you back in an era which suits the Palace in itself
Chicken Kabiraji and Fish Cutlet, the shop right beside the metro...must try!