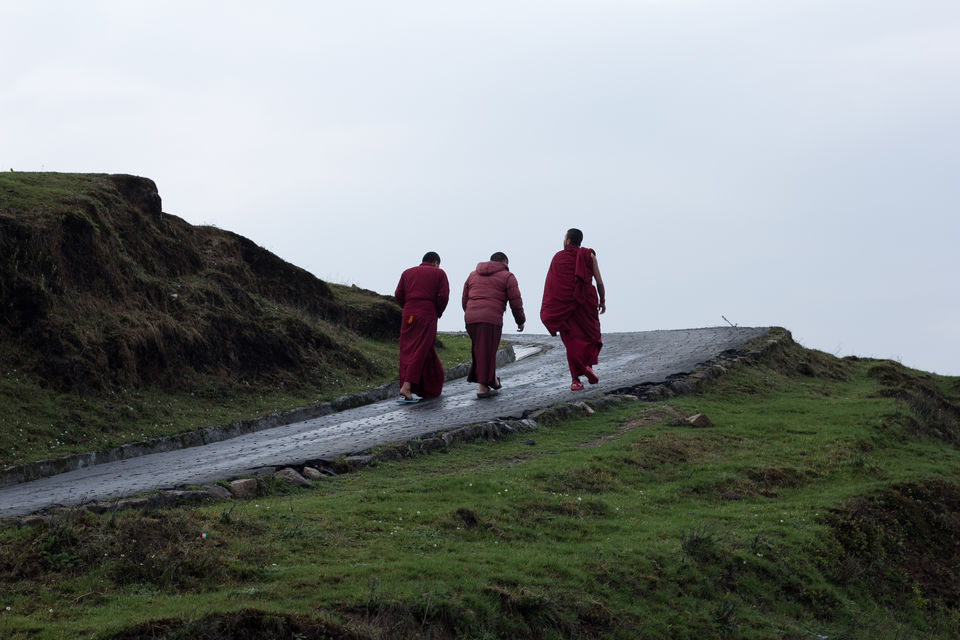 There were infinite failed plans of mine to this particular place, and finally there was the determination of my sister that we will make it happen in 2018, even if that includes just the two of us and then finally one SMS from AB (the one who almost died in Gurudongmar, also the one who claims to get better with every completed trip) that said, "Let's do Sandakphu!" did the trick.
The gang included the usual ones, PA Senior, AG, AB, SD and of-course PA Junior :)! Except for our train journey to NJP that included a certain MRR, as I, being myself, was sure that we will make it to the confirmed list (C'mon I booked the tickets for April 27 on the 9th of Jan and still got listed under RAC) Now thanks to the forever ready Bangali, and their love for Di-Pu-Da (If you are a Bengali, you should know this, and if you are not a Bengali, get hold of that fish-loving, "ami-tomake-bhalobashi" friend of yours) that our tickets got stuck at RAC 3 and now we were now 6 people with 2 and a half seats. Imagine the night we had!
Fast forwarding to the morning we were waiting for our Driver #3 to take us from Tumgling and drop us to Sandakphu. Did I mention how many times we were being judged for the enormous trolleys we carried instead of the usual backpacks, oh, and this time 6*5 litres of mineral water only (we do learn from our mistakes) On the way to Sandakphu, we cried at the bumpy roads, we laughed, we lost a backpack, we had a heated argument with the driver, followed by him getting all sentimental, followed by us getting accommodated in a so called room that even lacked an attached washroom(basic amenities, you see), followed by us relocating the beds just because we did not want enough space left between the beds for an unwanted ghost to catch hold of us, followed by "Warden Master" who switches off the generator at 8 o'clock and shushed us to sleep, followed by a failed attempt to see sunrise on a morning that lacked visibility even 500 metres ahead, followed by a ride to Phalut on a road that made us fall in love with the roads we have at our very own Behala, Kolkata (Yes we love KMC now!), followed by sudden snowfall and the "Buro Dadu" that was always there, and that we took big gulps of just to celebrate the fact that we made it to Phalut and back!
You know, from Sandakphu in April, you get the best of the views and you never really hear that it's raining in the hills in April/May, but as luck would have it, it did! Thanks to us, yes thanks to us and Global Warming! We could not have a "view" of THE SLEEPING BUDDHA from Phalut! But the morning after, the little glimpse of Sun, and yes The Sleeping Buddha from Sandakphu made me realise that we really take life for granted and do not appreciate the little things that we have. I do not have a great sunrise/sunset picture but I do have these...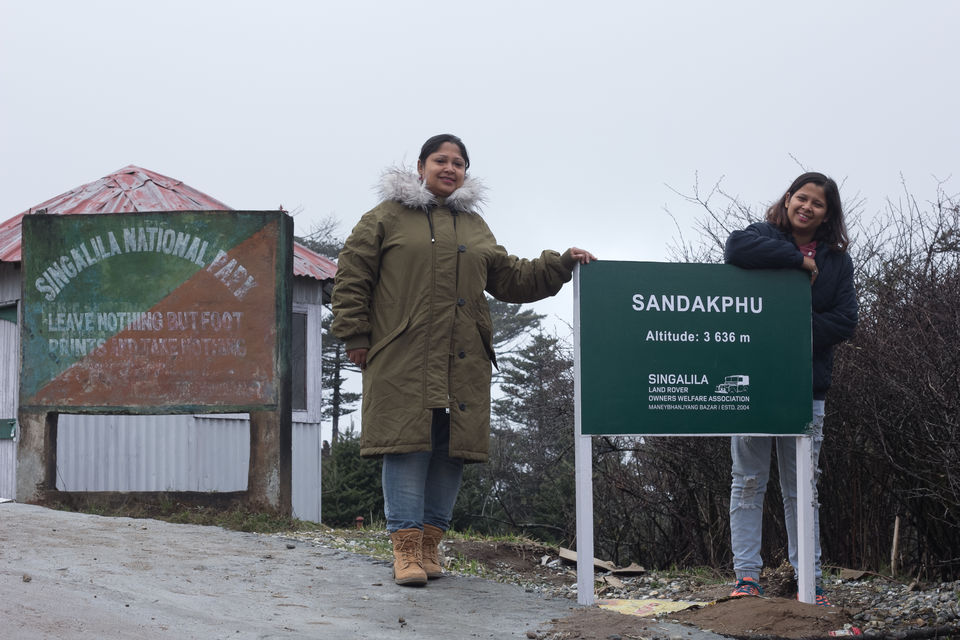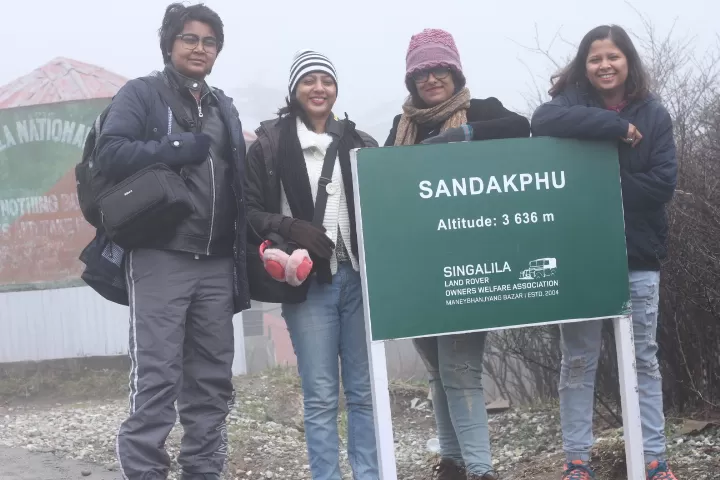 And now that we understood the value of little things in life, we were in Darjeeling, grateful to the Dominos that's there, so grateful to the offers that they offer, grateful to the treat at Kunga from AG to have her lost backpack back, grateful to Glenarys, grateful to bacon sandwich at Kevinters, most importantly grateful to 4G network! We promised never to refuse food the day we were refused Dinner if we do not have it by 7PM.
Special mention to:
1. The one-bed-and-five-people situation in "CHIDIYA"
2. The dance party that we never made it to from "TIMLING",
3. SD, for never really understanding that it's not "PHULUT",
4. Our very own Pandim driver from Abu Dhabi,
5. To Boudi's hotel and Boudi's momo :D