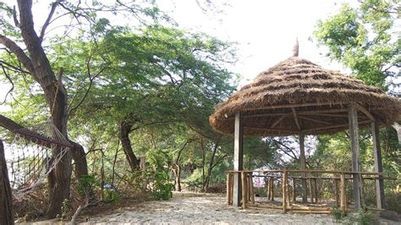 Mousuni Island is a new addition to the list of best weekend destinations near Kolkata but has become quite popular in the last few years.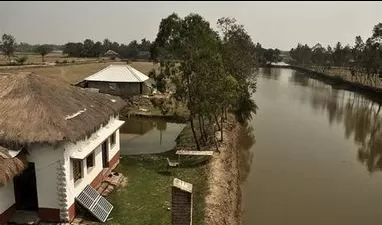 Mousuni Island is located towards the Southern end of West Bengal, near Bakkhali. It is surrounded by the Bay of Bengal on three sides and a river on one side. You need to park your car and cross the river to reach the Islands. Cars are not allowed on the Island.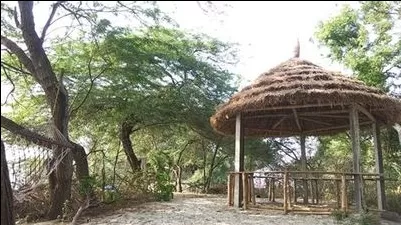 How to reach the Mousuni Islands? It took about 3 hours 30 mins from my hostel in Kolkata to reach a place before we had to cross a river to reach the Mousuni Islands. Kolkata to Mousuni Island Distance: The distance between Kolkata and Mousuni Island is about 120kms which takes about 3 hours to reach. It may even take 4 hours depending on the traffic jam and the condition of the road. We got off the car, parked it at the parking zone, and went for the boat. I was chatting, laughing, dancing all along the way. The camera was already getting filled with pictures. We got on the boat and after a 10 min boat ride, we reached the main Island. After we reached Mousuni Island, we had to take two Totos to reach the spot where our hotels were. It takes almost 15 minutes for Toto to reach and then a 5 mins walk until you reach the final destination.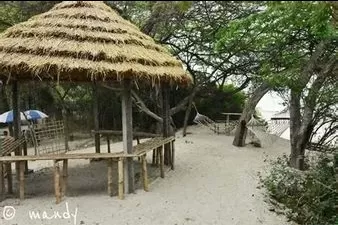 Where to stay on Mousuni Island? There are two types of accommodations there. Cottages and tents. We had two options and we choose the cottages. We booked them through an agent. I would recommend you book the rooms at least a week in advance as they may not be available when you reach there. The prices vary from Rs 1000-Rs 1400 depending on the season and availability which includes food and lodging. Well, the cottages were too cozy and comfortable. Ahhh… I don't know about the tents as I was not staying in one, but I can guarantee they were cozy and comfortable as well. These cottages and tents were surrounded by a wooden fence.

*Picture collected from Google*