PS: This article was originally published on memorycarver
Planning a visit to Kerala? Are you in search of a place to go to, to escape from your daily chores? - Azheekal beach provides you with just that- a secret hideaway for a day!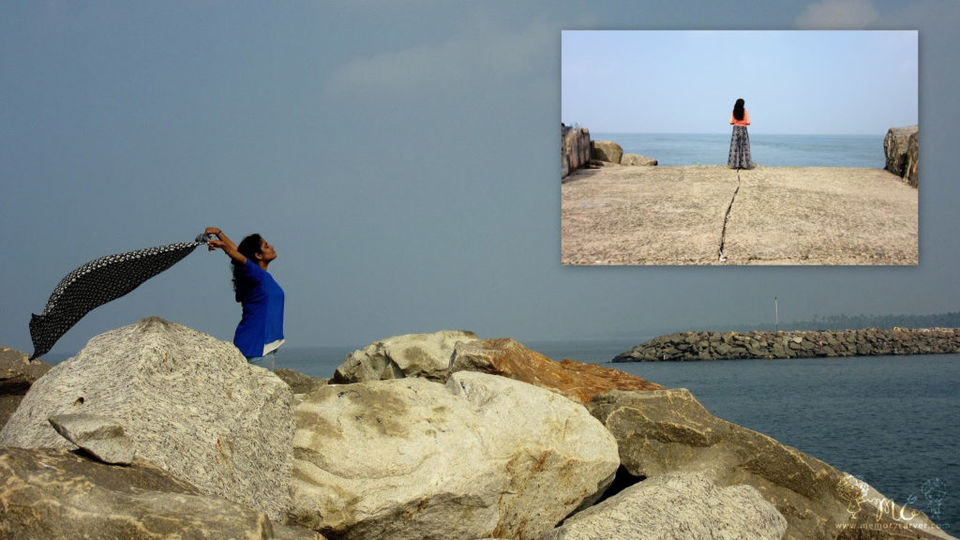 It's the last sem at college, the final year "explorer" instinct has taken control over me, making me want to go on expeditions. This is what took me to the beach at Azeekal, Kollam. Haven't heard much of this beach have you? Wouldn't have... It is indeed a secluded place with not much visitors around, even on weekends.
How to reach
It is located about 12km away from Karunakapally. There are different routes that can take you to Azheekal beach. The route that we decided on was - Chengannur (where I stay) to Azheekal via Kayamkulam.
I made the plan to travel to this place along with my friend, a girls day out, and we decided to move by bus. We had to start early, by 6:45 am, from Chengannur as there are not many buses available that go directly to Kayamkulam. You can either take a direct bus to Kayamkulam, from where you'll get the bus to Azheekal Beach.
Now, don't worry if you miss the direct bus, which is at 6:40 am, to Kayamkulam (we actually did!!), you can still reach by first going to Chaarumoodu and then to Kayamkulam. There is a bus at 8:15 am from Kayamkulam that can take you directly to the beach.
Sights to expect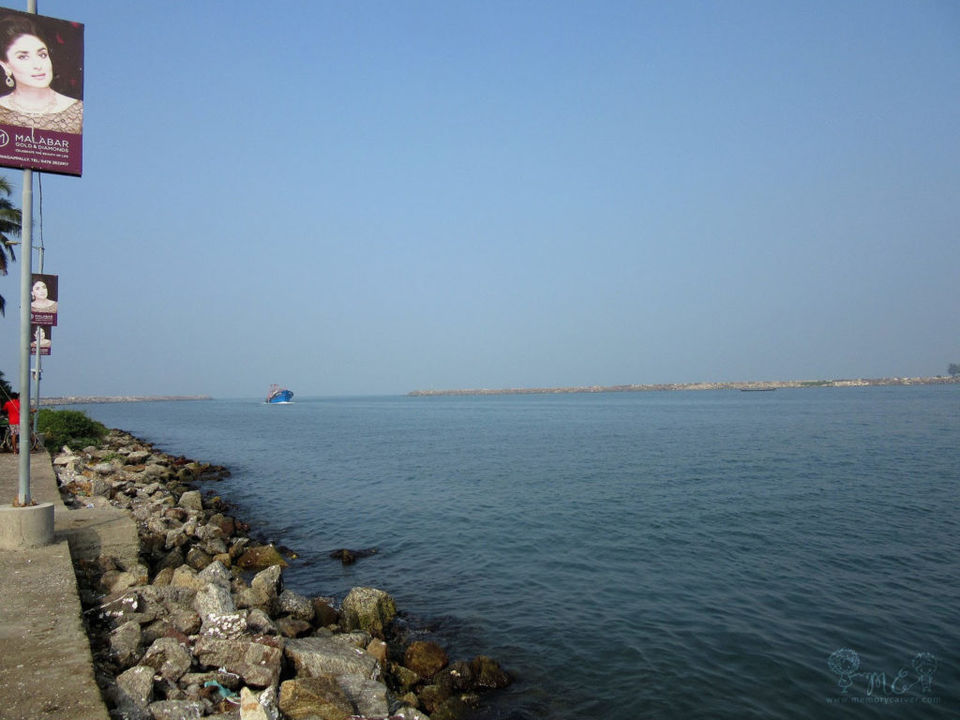 Being one of those untouched beaches, the blue waters at Azheekal- "the confluence of sea and backwaters," are quite cleaner- a pleasant sight to one's eyes! The air is calmer, best suited for a quiet holiday.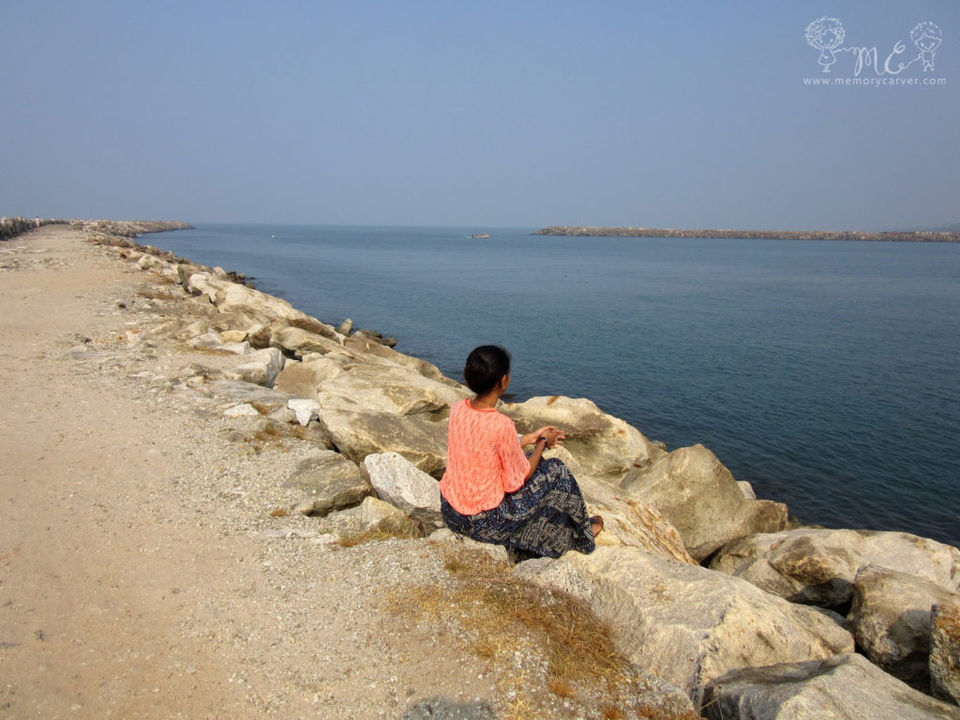 The long stretch of white sand is just the place for a leisure walk (early morning or just before the sunset- I heard the sunset view is great from this beach) or may be just sit down to read a book in the shades of trees lined up along the shore.
If you are with your kids, do bring along paper bags or maybe bottles, as they are sure to find themselves engaged in "starfish & shell hunting"- the beach is full of beautiful shells! The weather is just perfect for flying kites too, either take one along or you can buy them at stalls on road to the beach.
The small islands and the mangrove forests that it holds, the 'cheenavalas,' and the long bridge extending into the Arabian sea giving you a closer view of dolphins ( and if lucky jellyfishes) makes this beach a must visit a place.
Even though there are not many nearby up to the mark dining places, one can always stop for a chat over snack or ice-cream.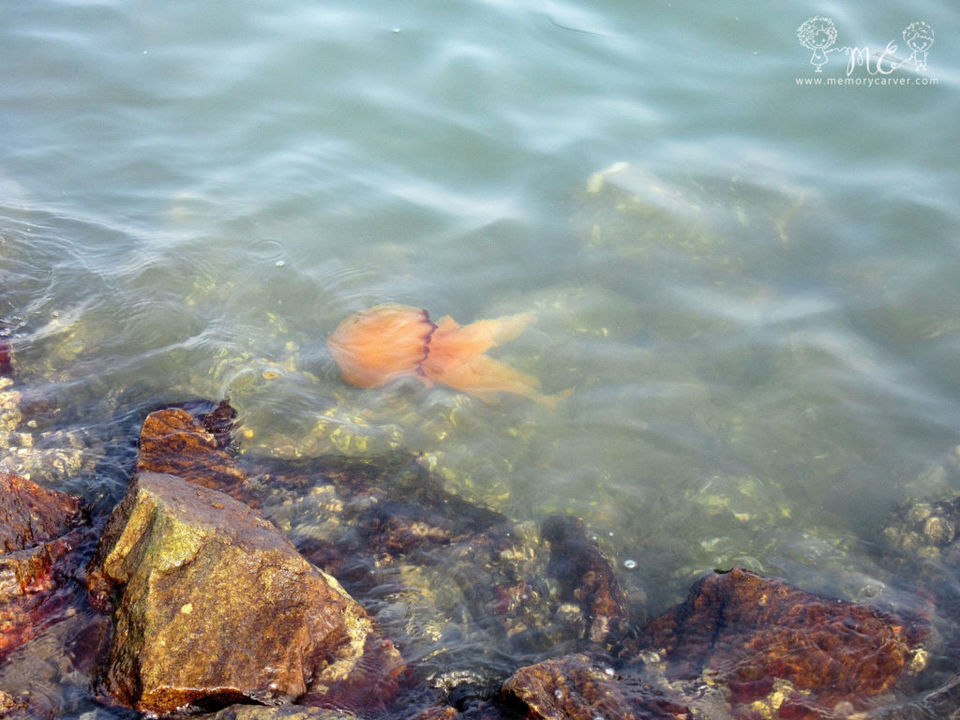 As I had mentioned earlier, the beach is scantly populated and I wish it remains so 'coz nature is always at its best when it is not tampered much with. Sharing few great memories from this trip- the shells and starfishes, photographing butterflies, caterpillars and crabs and not to forget the friendly fishermen!