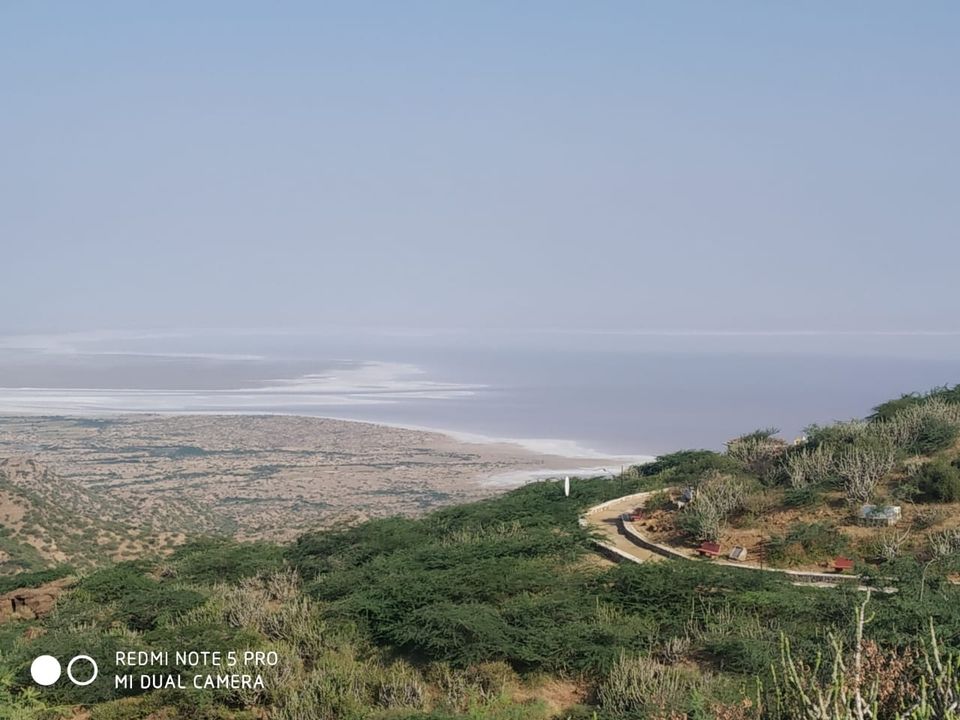 90 kms North from Bhuj, the roads lead us to the Black Hill also popularly known as "Kalo dungar".
It was an early December morning when we were leaving for the Black Hill. It is the highest point of Kutch. On the way of kalo dungar cars were going reverse, yes it was a magnetic field. It was the first time I experienced this kind of a magic created by mother earth. The Black Hill gave us a beautiful top view of the Great Runn of Kutch and the India Bridge. Fun fact, the Black Hill has a temple of Lord Duttatreya. According to the local people the prasaad of  Lord Duttatreya that is the "meetha chaawal" is being served to the foxes at around 12:00 pm and they actually have a vegetarian meal every day.  It was as surprising for me as it is to you.
The true and pure blue(sky), green(plant and trees) and white(salt) color satisfied our eyes with immense beauty. Over there I realized that nature has given us so much. Respecting nature is very very important. Also, in big cities or town we miss that smile, that nature and the most important thing that is happiness. Travelling is all about Loving your self .