The rising sun casting pale golden hues and the setting one making fiery shades of reds and oranges is an everyday view at Gujarat's Rann of Kutch.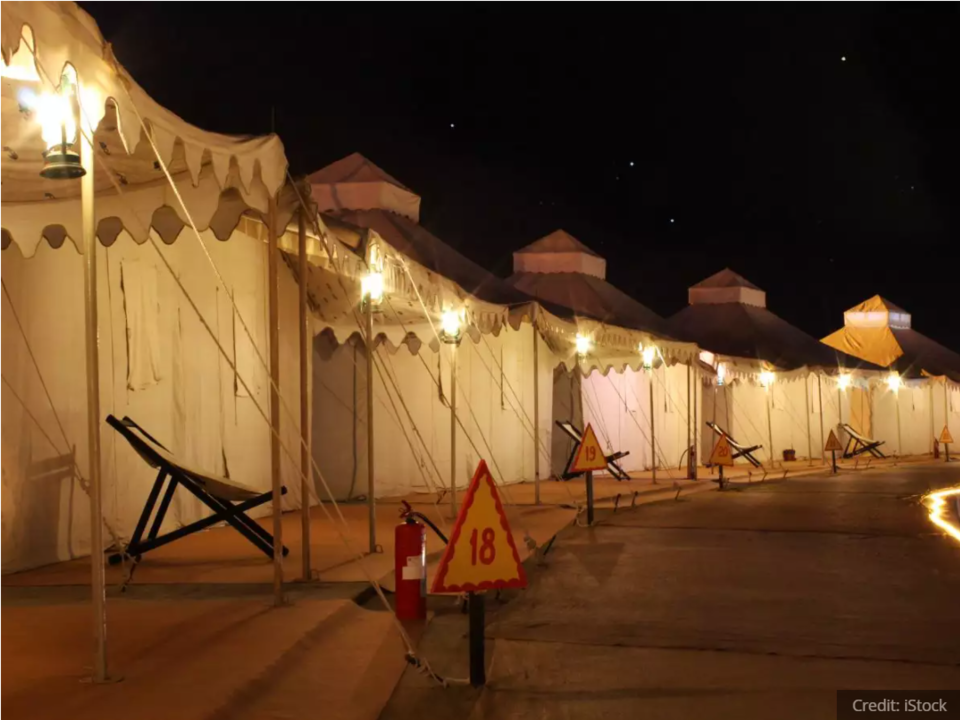 Travellers, the rent city in Rann Of Kutch is reopening today (Nov 12, 2020) in Gujarat's Kutch district, just in time for Diwali.
So why wait? Plan it for upcoming long weekends. If you are tired of those long hours and noxious air, work from home meetings, and looking for a break from the monotony, this place will rejuvenate you for sure.
The White Rann, spread across an area of 7500 sq. km, is one of the largest salt deserts in the world. It will remain open to visitors till February 28. Around 350 tents have been set up at Dhordo village to facilitate the stay of visitors.
Every year more than 35000 visitors enjoy first-hand experience of its hospitality; over the years, the White Rann has hosted visitors from as many as 20 countries over the years.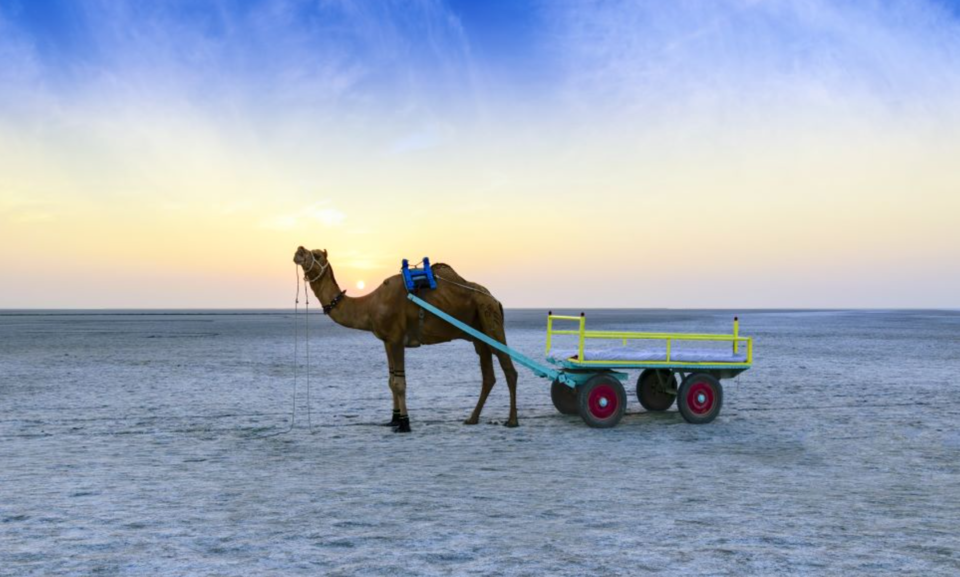 Things to do here
Apart from enjoying the beautiful sunset in the salt desert, you can plan to visit many historical monuments and places like Kalo Dungar (Black Hill) when here. You can also watch artisans at work, attend musical programmes, or buy unique handicrafts directly from their workshops.
How to Reach
There are 3 modes available for travel:
Air: Book Flight to Bhuj or Ahmedabad
Train : Book Train to Bhuj or Ahmedabad
Bus : Book Bus to Ahmedabad or Bhuj
From Bhuj to Kutch: 74 KM. Bhuj is not very developed so prefer pre booking stay there.
Covid-19 Measures
Don't worry! Travelling here is Safe. Authorities have made proper arrangements to ensure social distancing and regular sanitisation of the premises in view of the COVID-19 pandemic. Increased focus has been on common spaces, such as adventure sports zone, reception and vehicles zone, haat and dining hall area, and others. The entire staff has undergone training with regard to the COVID-19 protocols, and has been advised to wear protective gears and face masks at all times.
Earn credits and travel for free with Tripoto's weekend getaways, hotel stays and vacation packages!