Kalo Dungar ( The Black Hills ) is rather blue than black, it is located in kutch, gujarat of India and we are continuing this post as a part of Kutch series. You can visit our post of Dholavira here.
Kalo Dungar is the highest point (462 mts) of Kutch district, and it is the one of the only way which offer the majestic panoramic view of the famous White Rann (desert) of Kutch.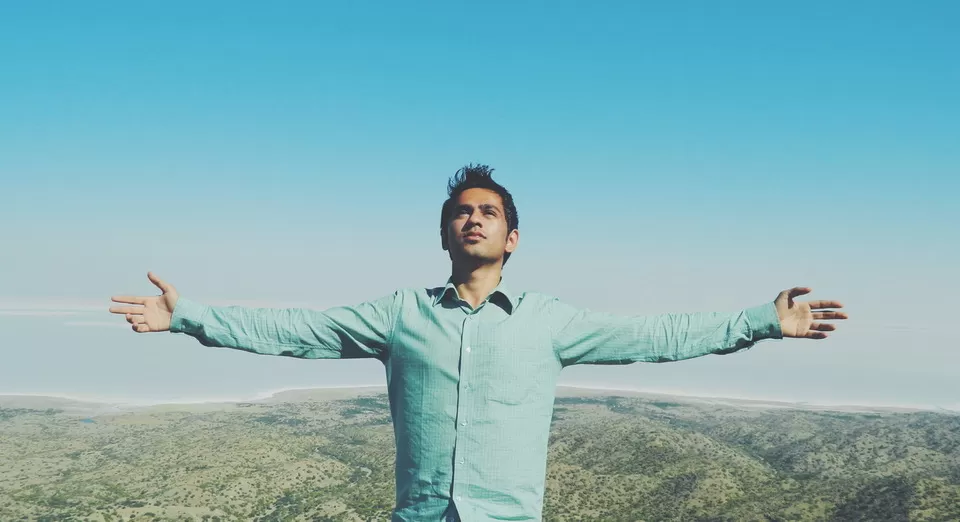 Make sure you click at least one picture/selfie with the desert in the background
Wayfarers Diary :-
We visited kalo dungar from Bhuj, a day after we wonder about the civilisation of ours and how they used to live before 7000 years at dholavira. It's a three hour drive from Bhuj in which we stopped for Rudramata Dam Site on the route and for getting car entry pass at dhordo checkpoint ( Rann Utsav ).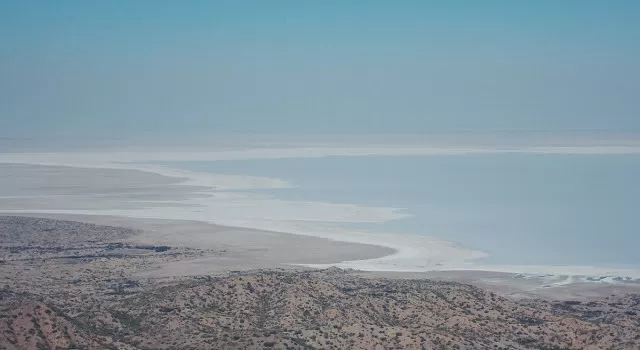 As you reach the final 10 kms from Kalo Dungar, it goes up hill and once we crossed that and stepped out of our car, what we found was surprising. Now i had never heard about the kalo dungar from another human in our life ( personal recommendation ) but just read about it on gujarat tourism page and all of the rest of guys came because i told it is a must visit! We found that there was just a temple of Lord Dattatreya and few people wandering around it. So i stepped up and approached the temple priest who told me about me to walk for 500 metres to have a view of rann and second thing he mentioned was to be at this place in front of temple at 12:00 pm sharp for they feed the jackals!
So we walked, while rest of pack kept taunting me of how awesome the place seems and when we moved further and further, what we saw is one of the best view you can get in life, The panoramic view of the White Rann with absolute blue sky. It was like the blue and white were merging together and yes it is also one of the few places in the world where you can see horizon meeting (except for sea!) We took picture but i regretted not taking a camera with me on the trip, still you can see the pictures in this post are not so bad, thanks to the location! It is a must visit whenever you're planning to be at Rann Utsav.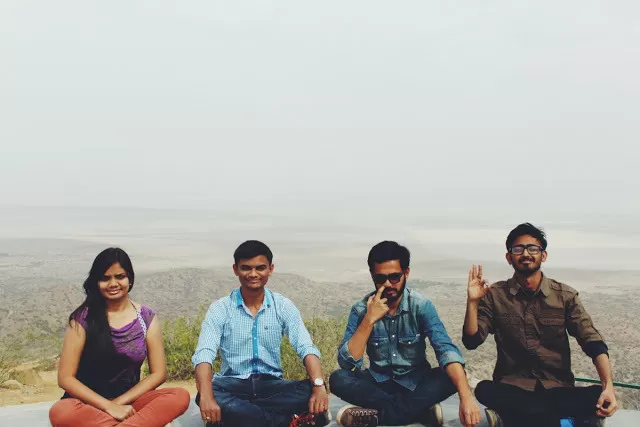 Is it a sea? Is it a desert? Is it a dream?
Legend says that when Dattatreya walked on the earth, he stopped at the Black Hills and found a band of starving jackals. Being a god, he offered them his body to eat and as they ate, his body continually regenerated itself. Because of this, for the last four centuries, the priest at the temple has prepared a batch of prasad, cooked rice, that is fed to the jackals after the evening aarti.
Another, legend has it that there was once a holy man named Lakkh Guru residing at Kala Dungar and worshiping the Lord Dattatreya. He used to feed wild jackals. There came a day when he found he had no food, so cutting-off a part of his body he offered it to the jackals, saying, "Le ang!' (Take body part). Over the centuries, this got corrupted to 'Long'.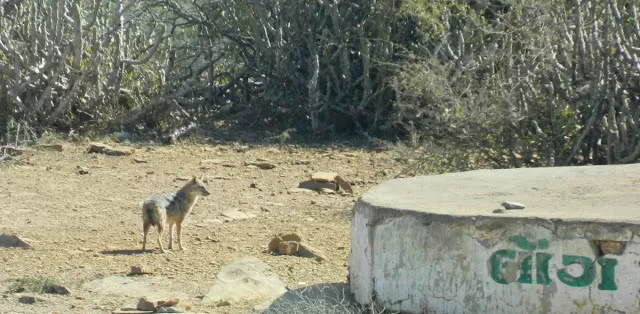 Priest says normally there are bunch of jackals feeding at this place but we saw only one and yet it was not that disappointing. Be there at 12 pm if you want to have a look for yourself!
Things to do at Kalo Dungar :-
Enjoy the panoramic view of Great Rann of Kutch
Watch Jackal feeding on Prasad ( Holy food )
Visit Indo Pak Border ( 20 kms from Kalo Dungar )
Experience the gravity pull while down hill from the Kalo Dungar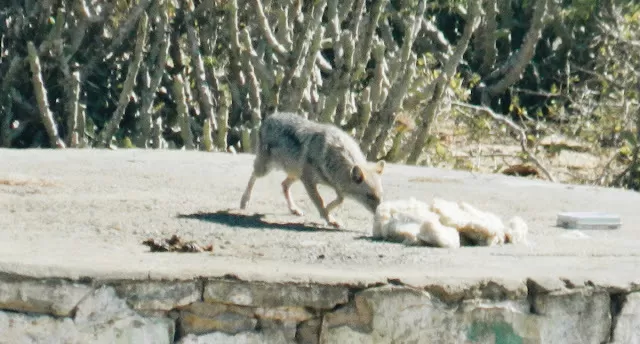 How to reach Kalo Dungar :-
By road: Private vehicles or Taxi from Bhuj (100 kms) are most preferable, include it with your rann utsav visit. During the Rann Utsav period ( Nov - Feb ), some bus arrangement are also available of particular daytime.
By Rail/Air: Nearest airport and railway station at Bhuj (100 Kms)
Place to stay: There is a dharmashala ar Kalo Dungar if you prefer a night stay or you can book a tent at rann utsav or other tents accommodation/resorts at Dhordo. Most preferable is to stay at Bhuj Hotel and visit kalo dungar by private vehicle/taxi along with Rann Utsav.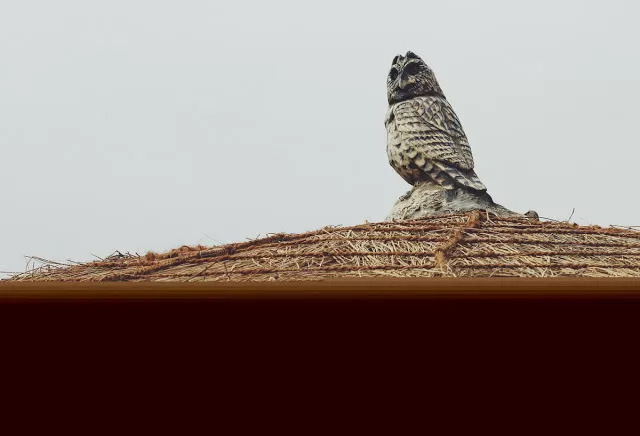 Drop any comments if you want to provide info or your experiences on Kalo Dungar or Kutch and feel free to let us know for any help regarding kutch.
For guides and arrangements to visit Kalo Dungar or Kutch, visit Tour Please !
Drop any comments if you want to provide info or your experiences on Kalo Dungar or Kutch and feel free to let us know for any help regarding kutch.
This post was originally published on Wayfarers Club.