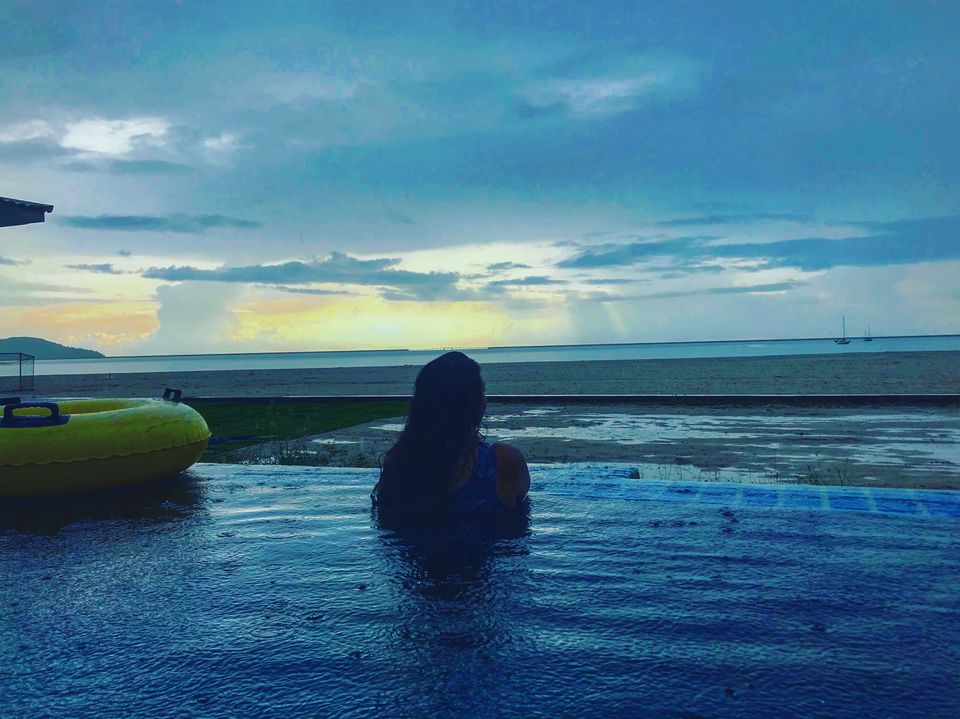 Welcome to the Duty Free Island of Langkawi :)
Say whhhaatttt ???? Yes, you heard that correct. Langkawi is a Duty free Island wherein there is absolutely no import duty on the products.
Langkawi is part of an enclave of 104 islands and is the most popular one for Shopping and all things touristy like watching serene sunsets sipping margarithas, Island hoping and picnics, exploring lush tropical Rain forests and taking evening walks on the secluded beaches makes this an absolute favourite with Travellers who love to explore without an itinerary.
The only local transport is that of cabs and its expensive. So the best way to explore the island is by Renting out a bike from the airport itself . Prices start at about MYR 16 (approx 1000 Rupees) per day.
PRO TIP : Since we were in no mood to drive and It was raining crazy the day we arrived so instead we used UBER and it was fantastic and cheap. So I would recommend using UBER and guess what, its available 24*7.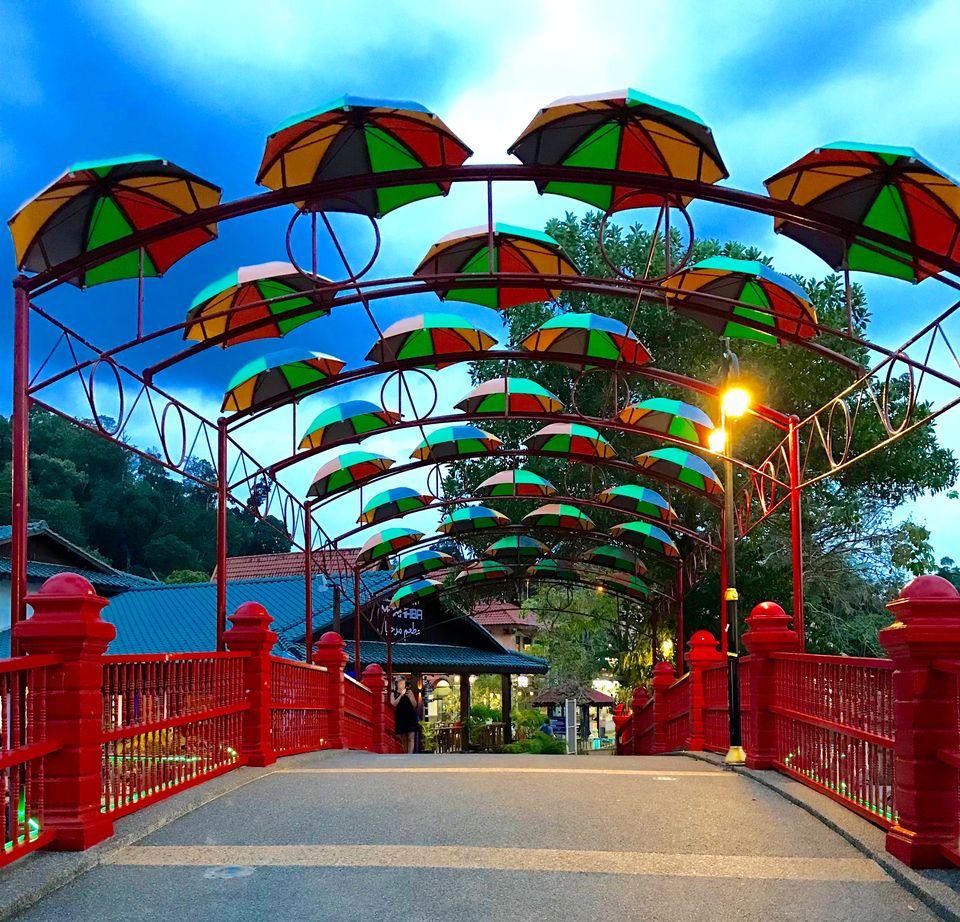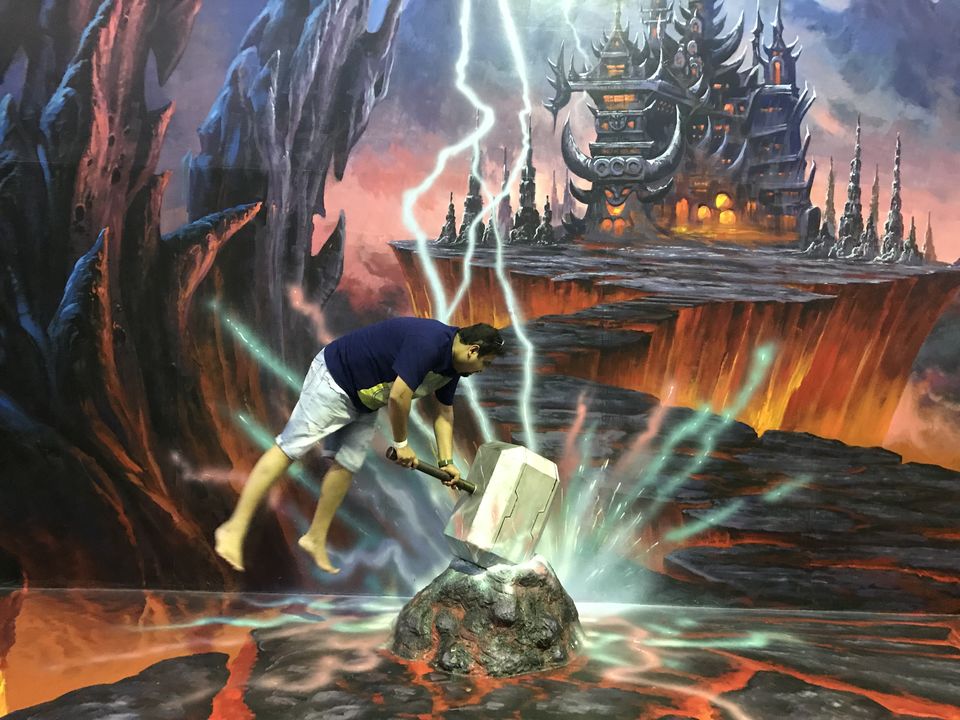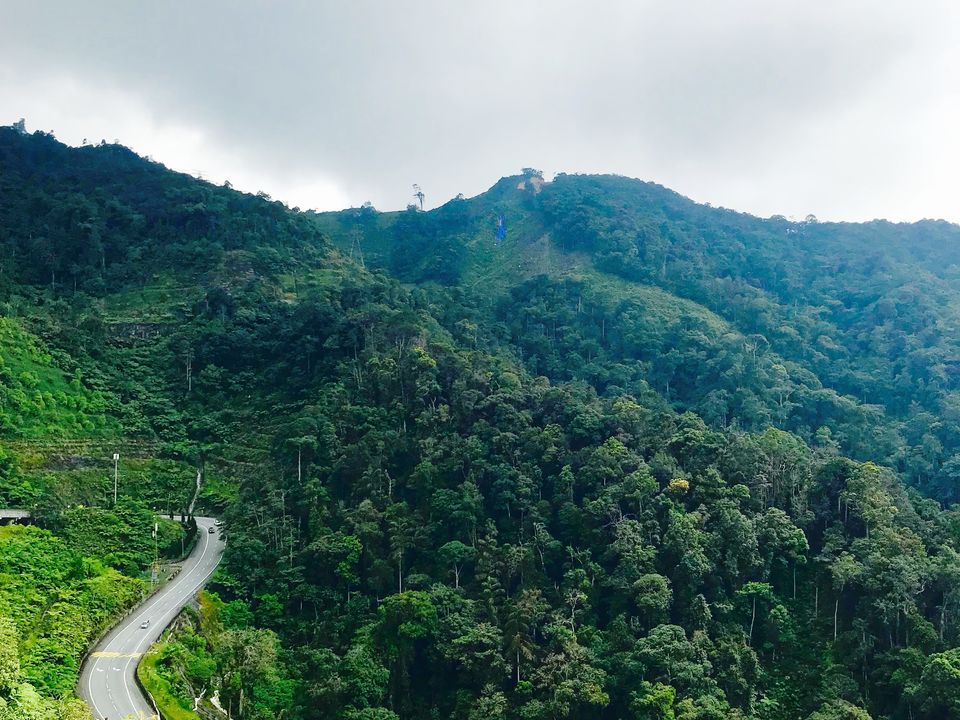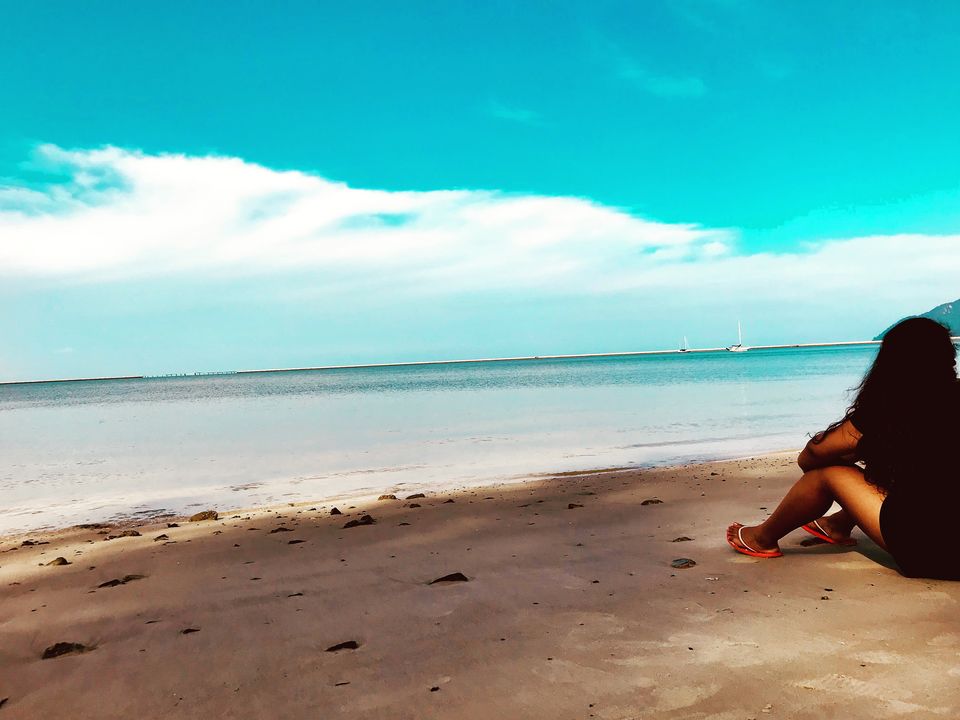 1) Watch the Sun rise at Pantai Cenang Beach
Langkawi's sunsets are breathtaking. Even an afternoon stroll on the beach is quite refreshing and looks absolutely fantabulous. Dont believe us ? check out the picture above. The colourful picturesque sky is bound to make you fall in love.
Pantai cenang, langkawi's main Beach strip also called the downtown is a pretty happening street with Spa's, restaurants, Bars, souvenir shops and duty free malls to stop by. You can get a traditional malaysian Massage at MYR 70 (Approx Rs.850) for an hour and enjoy a drink while watching the sun go down.
2) Ride in the famous Cable Car
Your trip to Langkawi would be incomplete without stepping on that cable car. Langkawi's main touristy Attraction is the Longest free span Mono-Cable car and you can't leave the island without viewing the Birds eye view of the island, Can you ?
You would be surprised that there are quite a few Viewing decks on the way. There is a stopover for you to view the entire island and take a few pictures before heading to the sky bridge and Natures walk. You can enjoy the ride at MYR 55 (Approx Rs.880) for the cable car which includes view deck, sky bridge, 3D gallery and Nature's walk.
If you are lucky and the que isn't much then you might get your private Skycab :) You can buy the tickets online here www.panoramalangkawi.com/skycab/
3) Unwind at the Oriental Village
Before heading to Langkawi, we were advised to skip Oriental village and head straight for the cab but we are glad that we Ignored the advice and instead chilled there for a while once we came back from the ride.
Its beautiful, scenic and a perfect spot for some romantic Pictures. There is a small lake, waterfalls, wooden swing bridge, Quite a few gaming zones for kids, 5D screen, restaurants with Indian, Arabic, Iranian, Malaysian cuisine and my favourite Subway which we enjoyed by the lake. It was a cute little picnic spot for us. There is no fee to enjoy there however for the activities you can buy a pass which has cable car and few activities inclusive of these.
4) Dare to Cross the Sky Bridge
When we think of Malaysia, the image that comes to our mind is that of Petronas tower and Sky Bridge where DON 2 was shot and we all remember the scene when Booman Irani was Running after Shahrukh or was it other way around? damn you memory !!!
The bridge is suspended from a 82m Single pylon and is 100m Above the ground. We sat by the edge and watched the sunset. And you must do the skyGlide for it is absolute must and one of its kind to reach the Skybridge or you could Hike and take the natures trail.
5) 3D projection mapping Show & 3D Pictures
The 3D gallery is one of its kind and you will not get bored at all here. There are almost 50 Such corners and you can get lost getting those crazy ass pictures clicked. The cherry on top was the 3D projection mapping show which happens every 1 hour.
The ticket for this is complimentary along with the sky cable car.
6) Glide through the Mangrove tour
Tour through the Beautiful mangroves of Langkawi on a speed boat or kayak while spotting snakes, eagles, Water swimming monkeys, crabs, and snails. Its amazing how the roots are so beautiful yet so strong. we were amazed to witness these hourglass figure-like trees that thrive in this mysterious swampy area and listen to the call of the Birds.
Do not book a tour on the airport. Go to the Pantai cenang Mall and opt for the very experienced eco friendly tour operators at much cheaper rates. You can even book the ones lined by the busy cenang road. Just make sure you don't force feed the animals or birds since there are lot of endangered species out there and we don't want to exploit animals. do we? Respect Nature, do your bit and please don't throw leftover plastic bags in the river.
The Tour cost about MYR 50 for a 4 hour tour which included pick and drop facility from your hotel and MYR 90 for an elongated tour.
7) Explore the Bat caves & Kilim geo forest
Dont't forget to Visit the Famous bat cave and crocodile cave on your mangrove tour. This Spooky cave is about 390 Million years old and is still standing tall with few mangrove trees surrounding it.
Its walls are lined with hundreds of bats and rock structures all made of rock boast of the marks left on this cave over time. However beware of the Intelligent Monkeys around and don't feed them anything.
8) Feed the fishes on Floating farm
Floating fish farm is part of the Mangrove tour and usually the lunch is included in that. However you can skip lunch if you are a vegetarian. While the idea of lunch on a floating farm in the middle of the sea was quite tempting, I am a vegetarian and hence no fish / meat for me but we still wanted to see this floating farm and know more about the fish breeding.
The most adventurous and dangerous part of the tour was when our Speed boat started acting up and stopped in the middle of the sea. That happens sometimes, but don't worry these drives are quite experienced and they know their engine. The driver called for help and dropped us at the farm so we chilled here for quite sometime.
9) Drive to Gunung Raya Mountain
Drive to Gunung Raya was not on our itinerary but our Uber driver suggested the picturesque drive and we were quite thrilled with the idea of driving to the highest mountain top of Langkawi.
If you love spotting wildlife then you might be in for a treat. We were so awed by the Lush green forests and drive that we hardly noticed anything other than the Natural Beauty. You can also go to the watch tower for stunning 360' degree view of the mountain. The Entance fee for that is MYR 10.
10) Hike to Seven Wells Waterfall
If you fancy natural pools admist the lush green nature then this one is for you. Since we did not want to get into the water we just finished our hike and chilled by the waterfall under a tree shade. Its so soothing and relaxing after a good hike.
Watch out for the monkeys on the way. Make sure you don't visit during the dry season and be extra cautious during the rainy season.
11) Duty Free Shopping at Kuah Town
Kuah Town is slightly far from the airport. Since we were staying near the airport so it took us about 40 minutes to reach there however if you are used to Mumbai Traffic then it won't seem like anything.
You must get the mandatory picture at the eagle square. If you are lucky then you might witness skate boarding completion between locals and tourists.
The shopping complex at Kuah Jetty point has some amazing shops but they are a bit on the higher side instead visit the Langkawi Parade mall for duty free Shopping. Perfumes, bags, sunglasses, Cigarettes, Alcohol, Chocolates, Clothing brands, you name it and its there at absolutely throwaway prices. I even compared the prices at at the airports too and its way cheaper on the island than at the airport. For instance, a 750 ml bottle of Jack Daniels in India will cost you about Rs. 4500 wherein the same bottle in Langkawi will cost you about MYR 60 (approx 1000 rupees ) for a 1 litre bottle. No wonder the flight tickets to Malaysia are never cheap.
12) Island Hopping
Fancy a quite romantic picnic with your loved ones ?
You can hire a Luxury jetty for the same and spend the day exploring the small islands. You can carry a small picnic basket with fruits, sandwiches, juices but make sure to not litter around and try to be as eco friendly as possible.
Langkawi offers this luxury at affordable prices. You can Rent out an entire boat for about MYR 300 for 2 hours.
We have never travelled with a tour group because we feel restricted with the itinerary provided and we would rather make our own itinerary and do things the way we like it and at our own comfort. Pick from this guide to langkawi for the best things to do on the Island of Langkawi.
If you have any query then please free to drop in a message and we will make sure to give you all the extra tips :)
For more information please email @aashirstg@gmail.com 0r check the blog