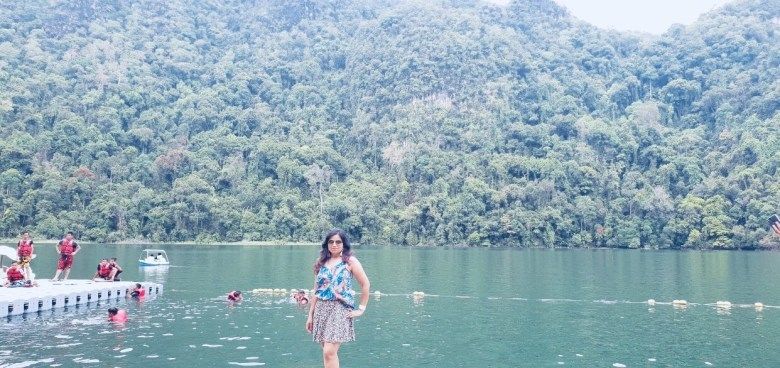 Langkawi!!! Land of beautiful Mangroves and Beaches.
My trip to this amazing panoramic Island situated in Malaysia was with my besties. An experience worth penning down. A trip to remember forever!!!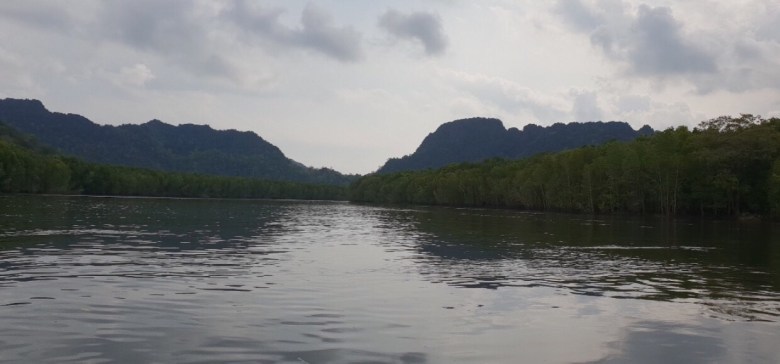 Here are the things to do for a short trip.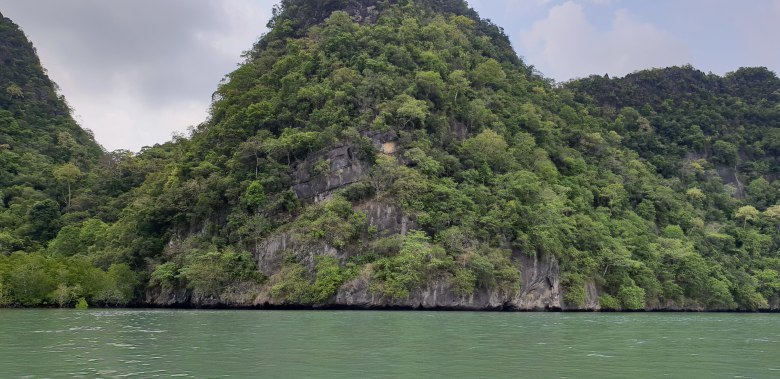 The picturesque Island was a sight to behold. During flight landing, view mesmerised me. Clear blue sea, hills, forest, clouds. It was heavenly abode. Luckily, we landed on the day of onset of rainy season. Weather was perfect. It was paradise.
We booked one of the beach resort, around 4 Kilometres from the Langkawi International Airport. By the time, we reached the hotel it was already 4 pm. Arrival day was the rest day for us. We walked around the resort. The pristine, serene atmosphere was the perfect relaxing place for us. Amazing sea view, away from the hustle bustle of the city was soothing our senses.
If you are looking for luxury stay you can try Berjaya Langkawi Resort . For backapackers you can stay in Pantai Cenang area, place has several cafes, pubs and restaurants and flea markets.
Day 1 - We woke-up early in the morning around 7 am. By 9:30 am, we were ready for our first day excursion. The first half , we planned for Mangrove tour and second half for Sky Cable Ride.
A) Mangrove tour
Boat tour was in Kilim Geoforest Park. Weather was just awesome, it was rainy and windy day. I thought, it would be leisurely boat ride, but turned out be fast speed boat ride with Adrenaline rush. The forest was a beautiful mix of mangroves, isolated beaches and blue lagoons.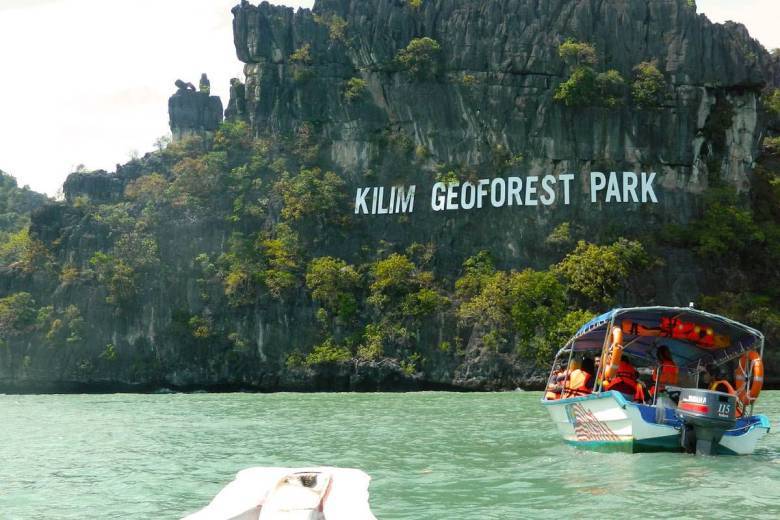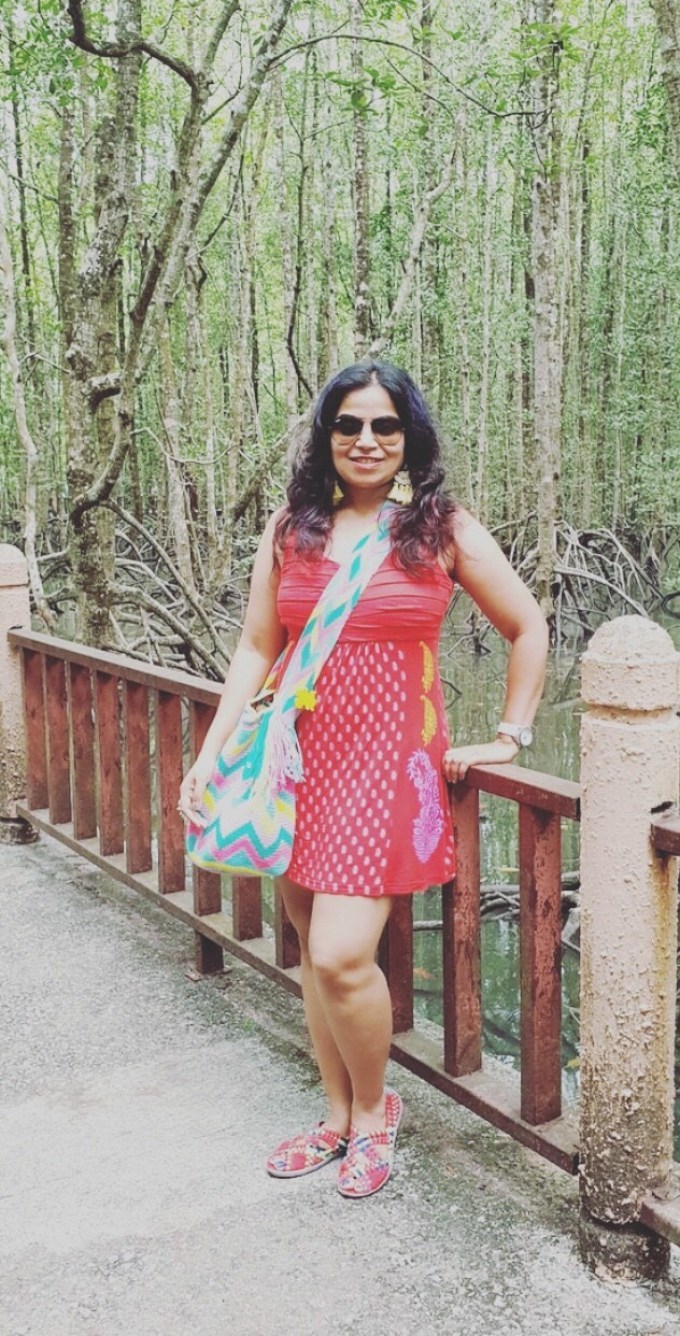 We went to Bat Caves, hundreds of bats were hanging upside down, it was a scene from some Harry Potter movie series. Next, we went for eagle feeding, watching them in middle of the sea was amazing, it was swarm of birds which were swooping food from the water. We witnessed many wildlife species such as cute looking Macaques, Tree Crabs, Monitor Lizards. We also watched Fish Farm which was fun.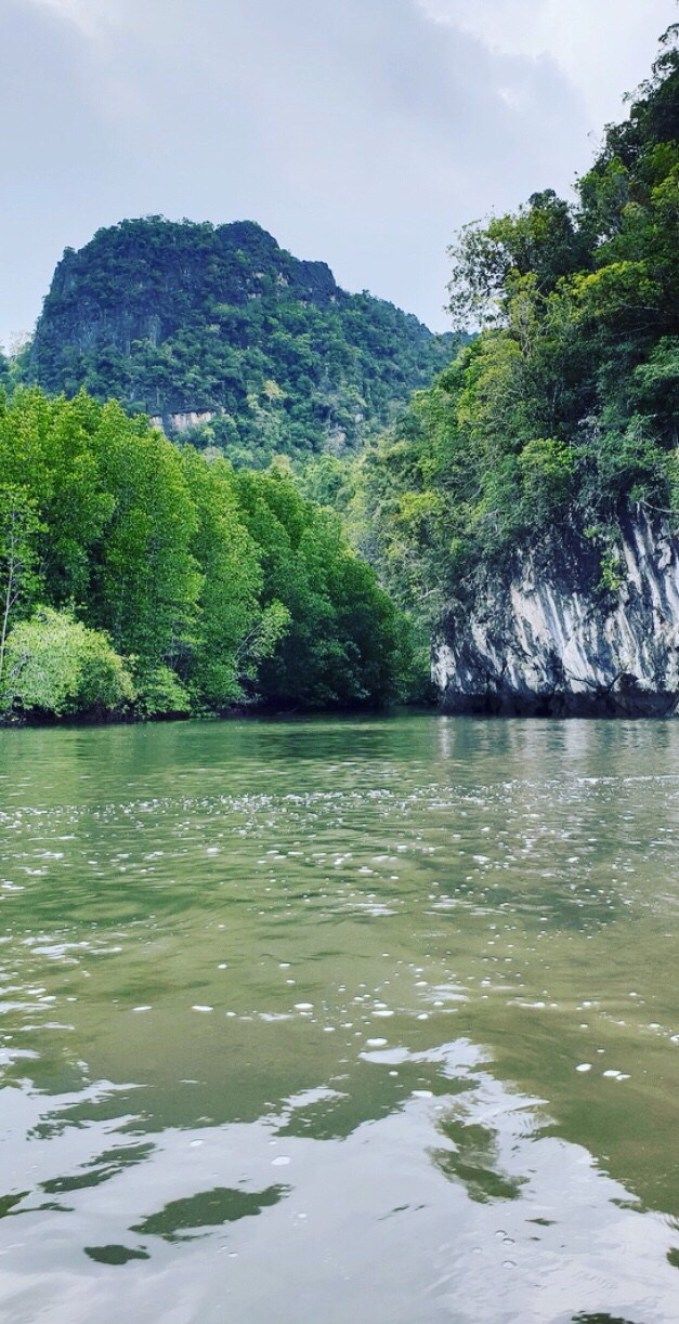 From, Mangrove forest we headed towards Sky ride.
B) Sky Cable ride
The cable car was located in Oriental Village. I don't have words to describe the experience. It was simply breathtaking. It is steepest cable car ride on earth and takes up to 708m above sea level to Langkawi's second highest peak of Mt. Machinchang. The view of the surrounding islands was simply panoramic. Great views of the hillside flora, waterfalls and occasional glimpses of the wildlife and birds. Every view from cable car was Kodak moment!!!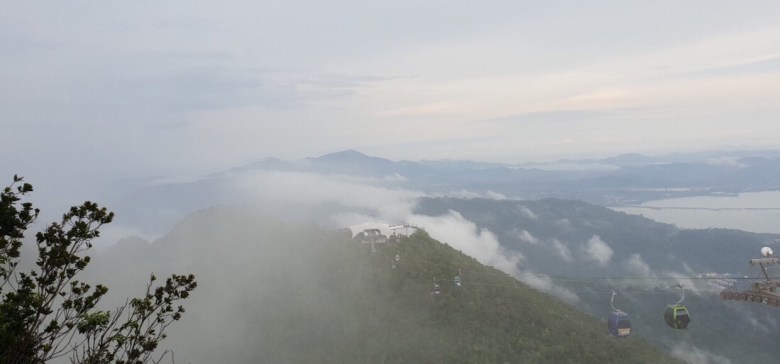 Those with fear of heights might be little afraid of the altitude. But, this ride is not worth missing. I myself is having fear of heights, but enjoyed every moment.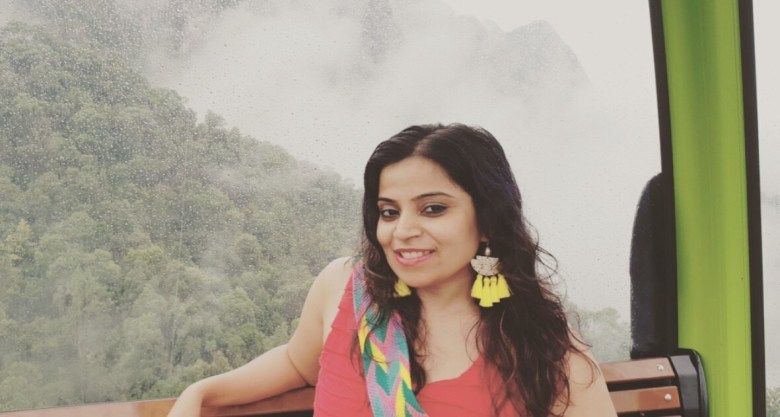 Apart from cable car ride, Oriental village has many other things to offer as well. It has other adventures, trick eye museum, food & beverage outlets, souvenir & retails stores. You can dine and enjoy food and snacks here.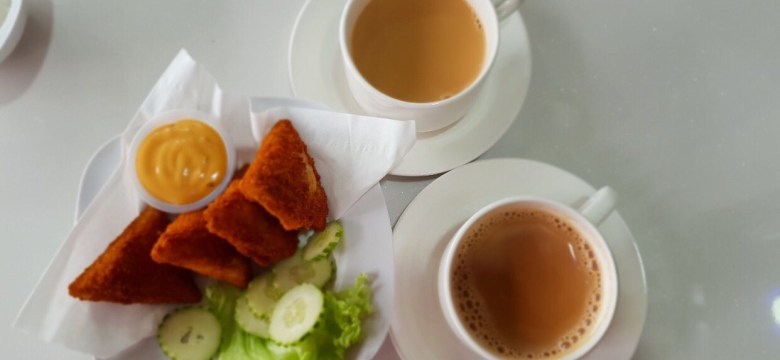 Mangrove tour and Sky Cable Car ride must be in every wanderers diary.
Day 2 - We started our day with Island Hopping. Day was rainy and windy. Perfect weather to start the day.
A) Island Hopping
It was again speed boat tour with a thrill-seeking captain. Tidal waves were little high. In-between tides were giving us goosebumps and speed jerks. But, every moment was worth memorable.
First we went to the Island of Pregnant Maiden. The walk to the lake was up and down climbing stairs. Once we reached the lake, it was a sight to behold. Green stunning water. The Island looks like, as if a pregnant woman was lying on her back .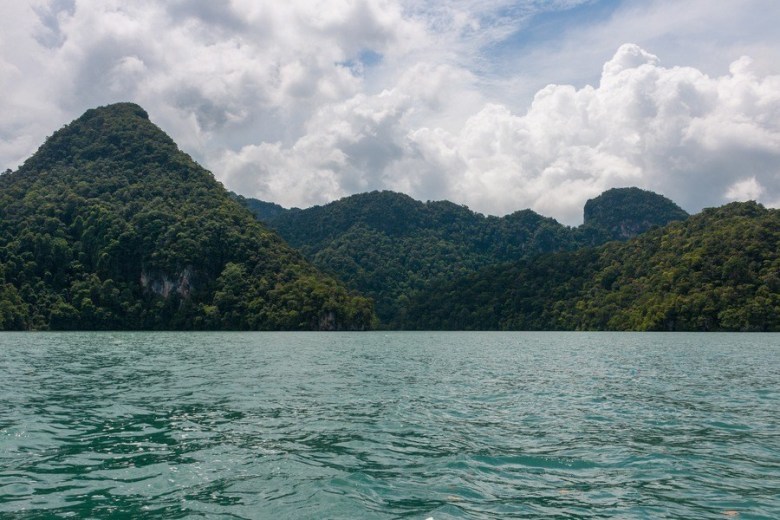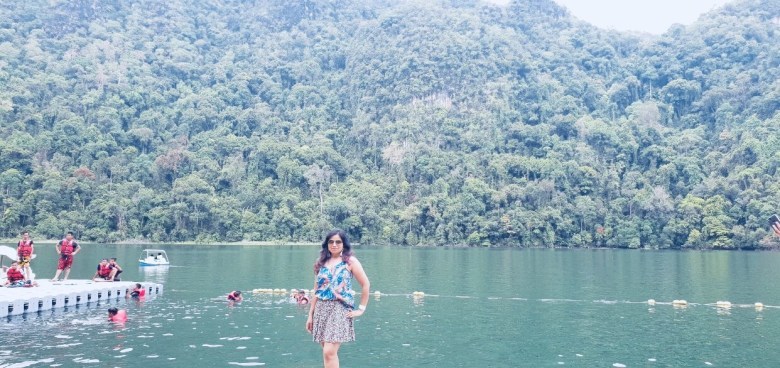 Then to Beras Basah Beach. Beautiful white sandy beach. Crystal clear water. We saw small corals as well. This was the last stop of Island hopping tour. We stayed there for an hour, perfect place for lot of photos with white sandy beach at the backdrop.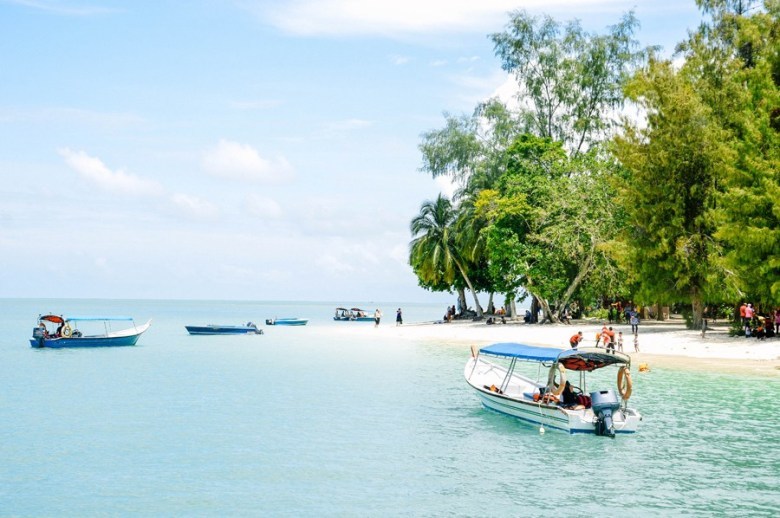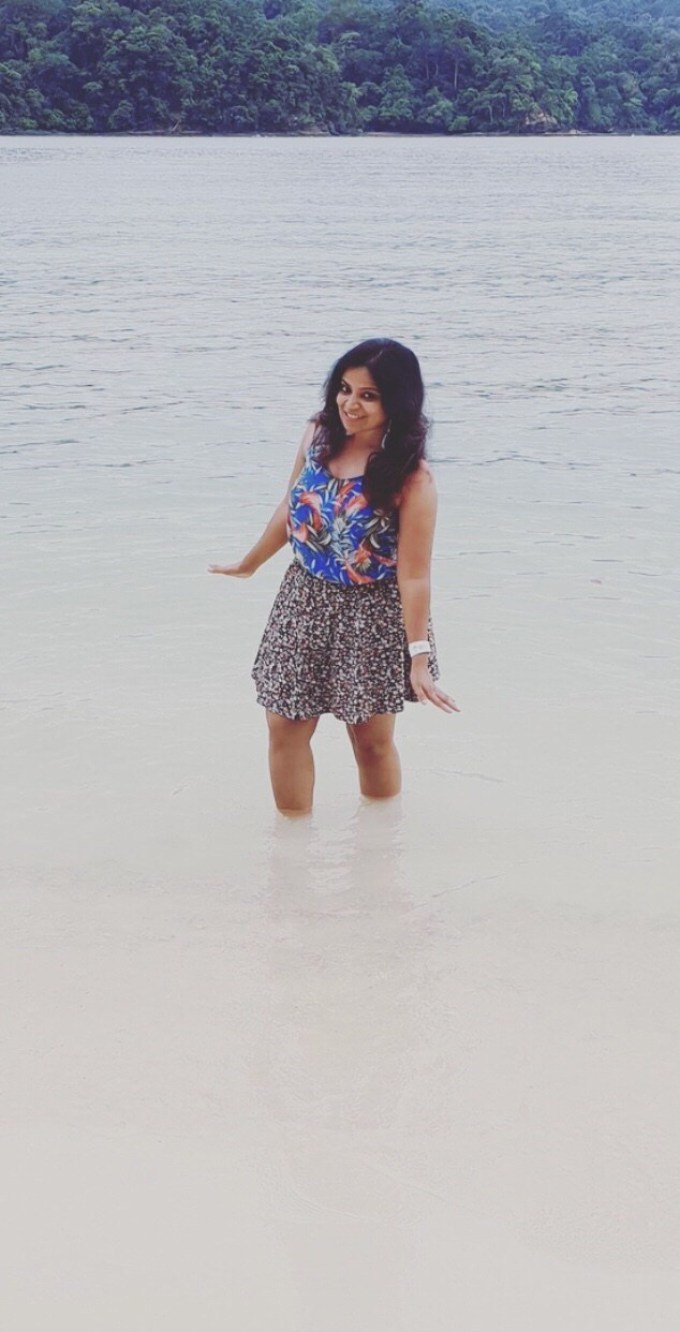 From here you can go to Seven Wells Waterfall as well, but due to rain we dropped from our trip, better to avoid in heavy rain as rocks can be slippery.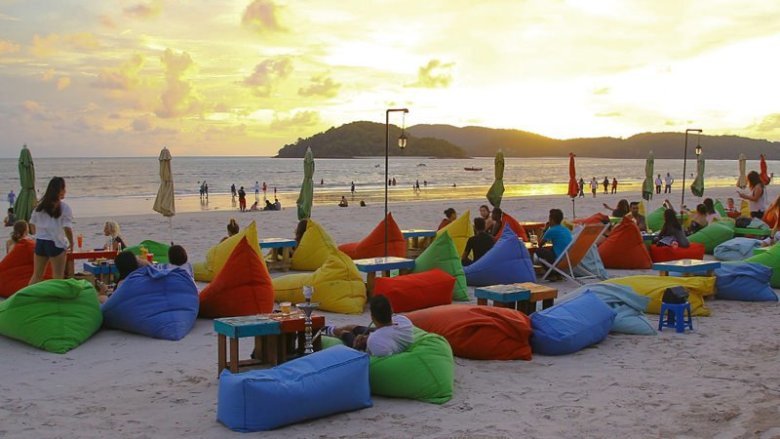 B) Cenang Town
Evening we went to Cenang Town. The place was full of restaurants, cafes and souvenir shops, along with picturesque beach strip. It was perfect place to hang out and eat. Beach had many water sports for enthusiastic water sports lover.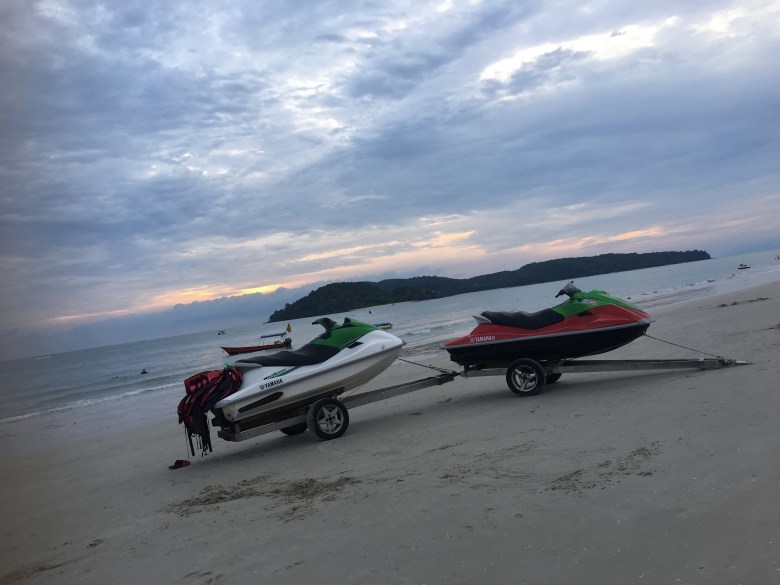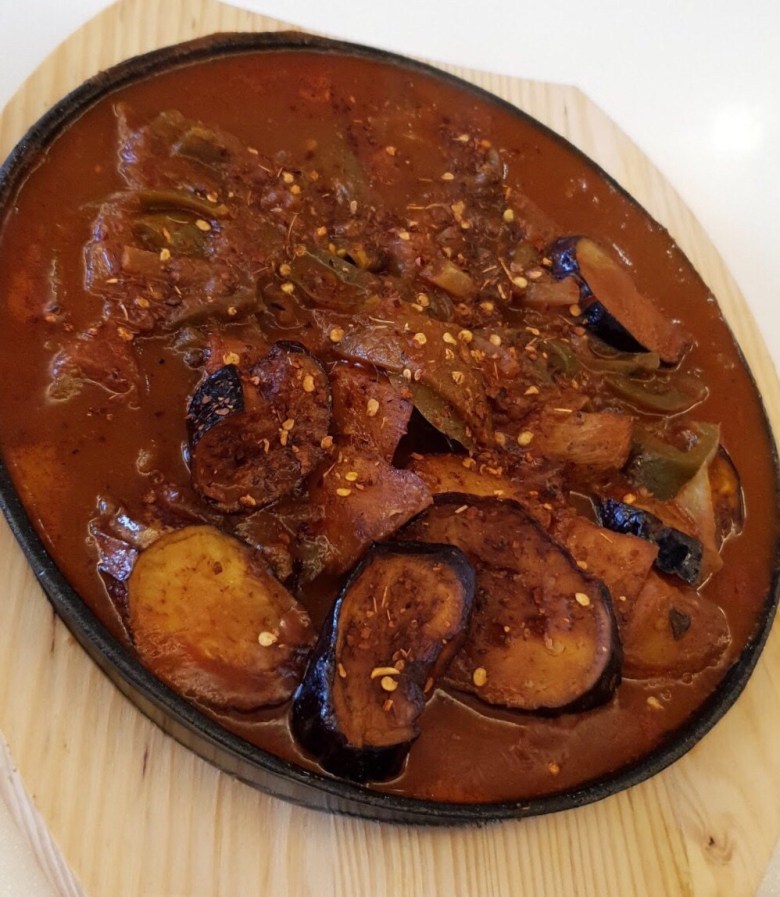 We enjoyed our dinner at Yasmin Restaurant, famous for Syrian cuisine, restaurant is recommended for every tourist...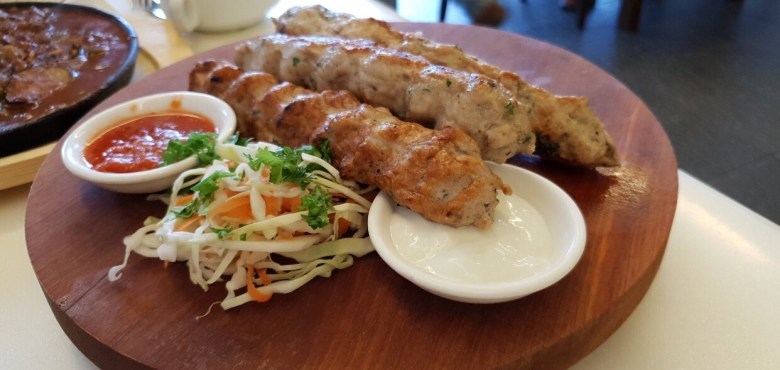 We spent around 5 hours roaming, strolling, walking, eating and shopping on the streets. We enjoyed fried ice-cream as well.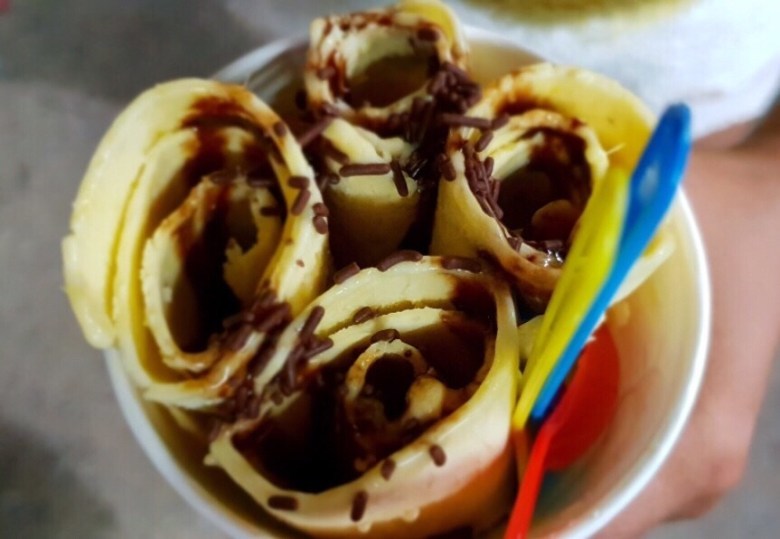 By late night we were back to our hotel.
I would recommend Island Hopping and Cenang Town visit in every traveler's diary.
Trip was a cherishable memory to remember forever!!!
Langkawi is must place to visit once in a life time. I can definitely come again to this beautiful Fairy Island!!!
Follow- TheDesiGypsy
Frequent Searches Leading To This Page:-
Malaysia Vacation Packages, Malaysia Tour Cost, Malaysia Tour Price, Malaysia Trip For Couple, Cost Of Malaysia Trip, Best Place To Stay In Malaysia, Malaysia Tour Plan