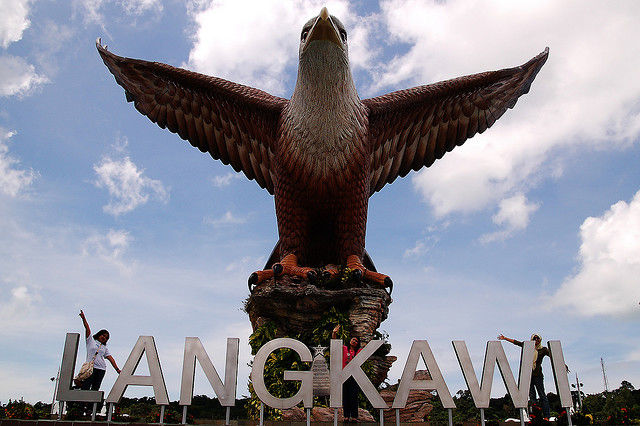 A tropical paradise lying beyond the coast of Malaysia: Langkawi. This gem of an island or rather a cluster of islands, has beckoned tourists since many years. With plenty of things to see and plenty to do, this wondrous place is surely a treat for sore eyes. With beaches galore, stunning resorts and being a food lover's paradise, this place offers itself in entirety.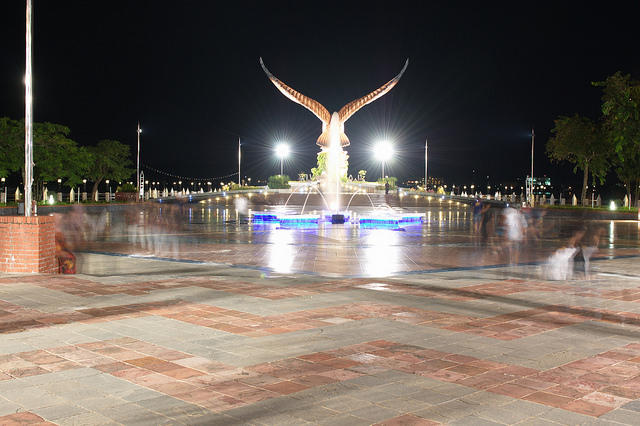 Eagle Square
Adventure-enthusiasts can indulge in an array of activities such as water sports, trekking through the pristine rainforests or go on a boat tour of the mangroves rich in flora and fauna. Apart from this, one can have a bird's eye view by embarking on the cable car to summit of Mount Mat Cincang, Langkawi's second highest mountain or by visiting Gunung Raya which is indeed the tallest mountain. Both these places offer stunning views. Telaga Tujuh Waterfalls or Seven Wells is yet another popular destination; this waterfall is named after the seven natural pools along its path. Legend has it that fairies used to come down to the pools to bathe and make merry. The trade mark of Langkawi is nonetheless its Eagle Square, featuring a giant eagle statue with scenic ponds and quaint bridges and is especially beautiful when illuminated at night.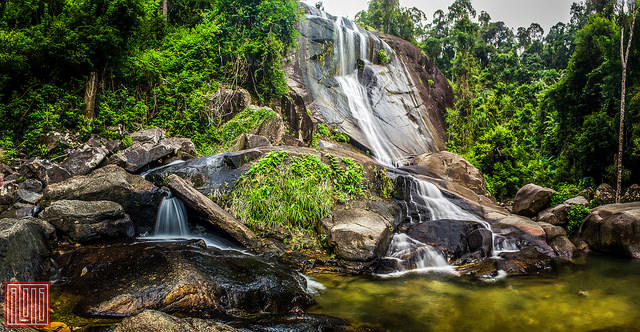 Telaga Tujuh Waterfalls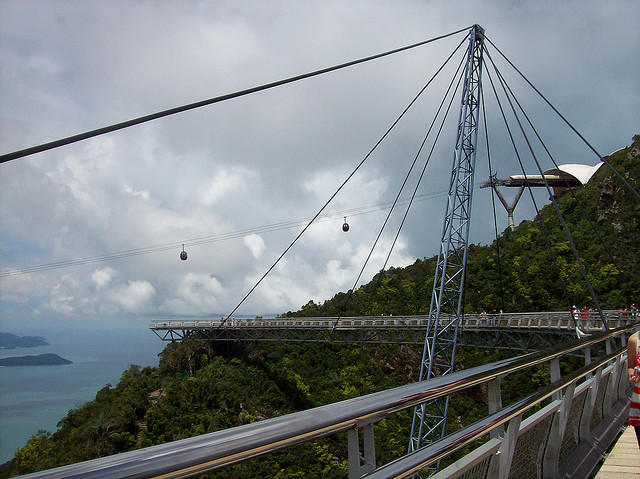 Mount Mat Cincang
Other popular destinations are the Field of Burnt Rice, Hot Springs, Telaga Tujuh (The SevenWells) and the Beach of Black Sand. Boat tours are organised to Tasik Dayang Bunting (Lake of the Pregnant Maiden), Gua Cerita (Cave of Stories) and Gua Langsir (Curtain Cave), these tours are a great way to experience island hopping. Langkawi has plenty of nightlife, from vibrant bars to sea side cafes and buzzing lounges it has it all. Pantai Cenang and Pantai Tengah are widely known as Langkawi's busiest nocturnal playgrounds, housing rows of beachfront bars and lounges overlooking the Andaman Sea. Meanwhile, honeymooners who want to enjoy can head to Langkawi's more secluded locales such as Datai Bay and Rebak Island while those who prefer to mingle with the locals can opt for the Sunday Padang Matsirat Night Market, a lively bazaar of hawker food stalls and tourist-friendly trinket booths.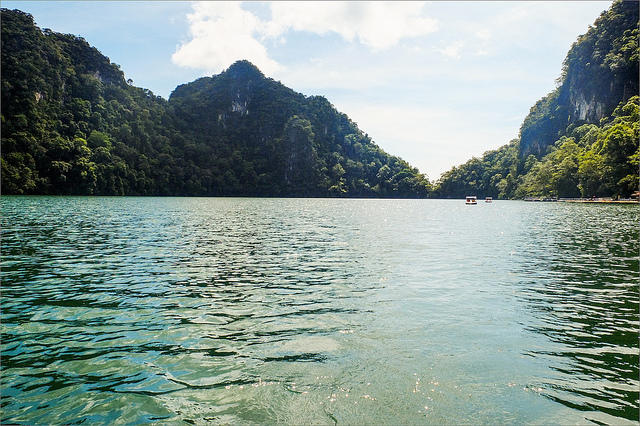 Tasik Dayang Bunting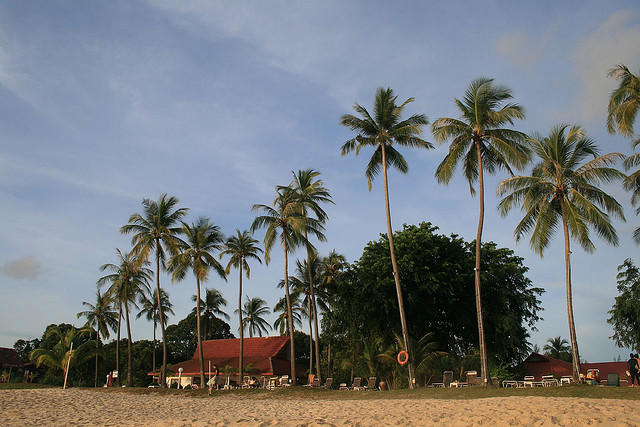 Pantai Tengah 
This fascinating place will surely give visitors a surreal experience, with its cheap duty free shopping, pristine waters and exotic accommodation; it is tranquillity at its best.