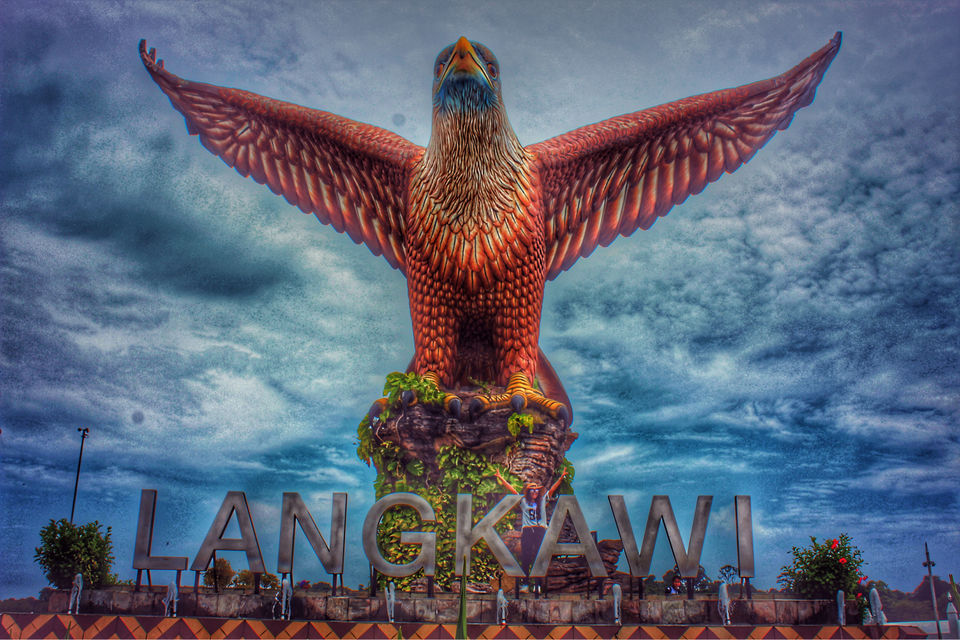 Want to take some rest and enjoy the beaches choose Langkawi in Malaysia. It is known as "Jewel of Kedah". Take 3-4 days from your busy schedule and make a memorable trip to beaches and a lot more. We planned it for 2 days but wanted to stay more. Popular activities in Langkawi include sailing, mangrove kayaking, bird watching, and jungle trekking.
How to reach :
There are mainly two ways to reach langkawi.
By Air : Take a flight to the langkawi may be you need to take a connecting flight from kuala lumpur. If you are travelling from Kuala Lumpur then this will take hardly 1 hours, you can take a cab from langkawi airport in order to reach the hotel.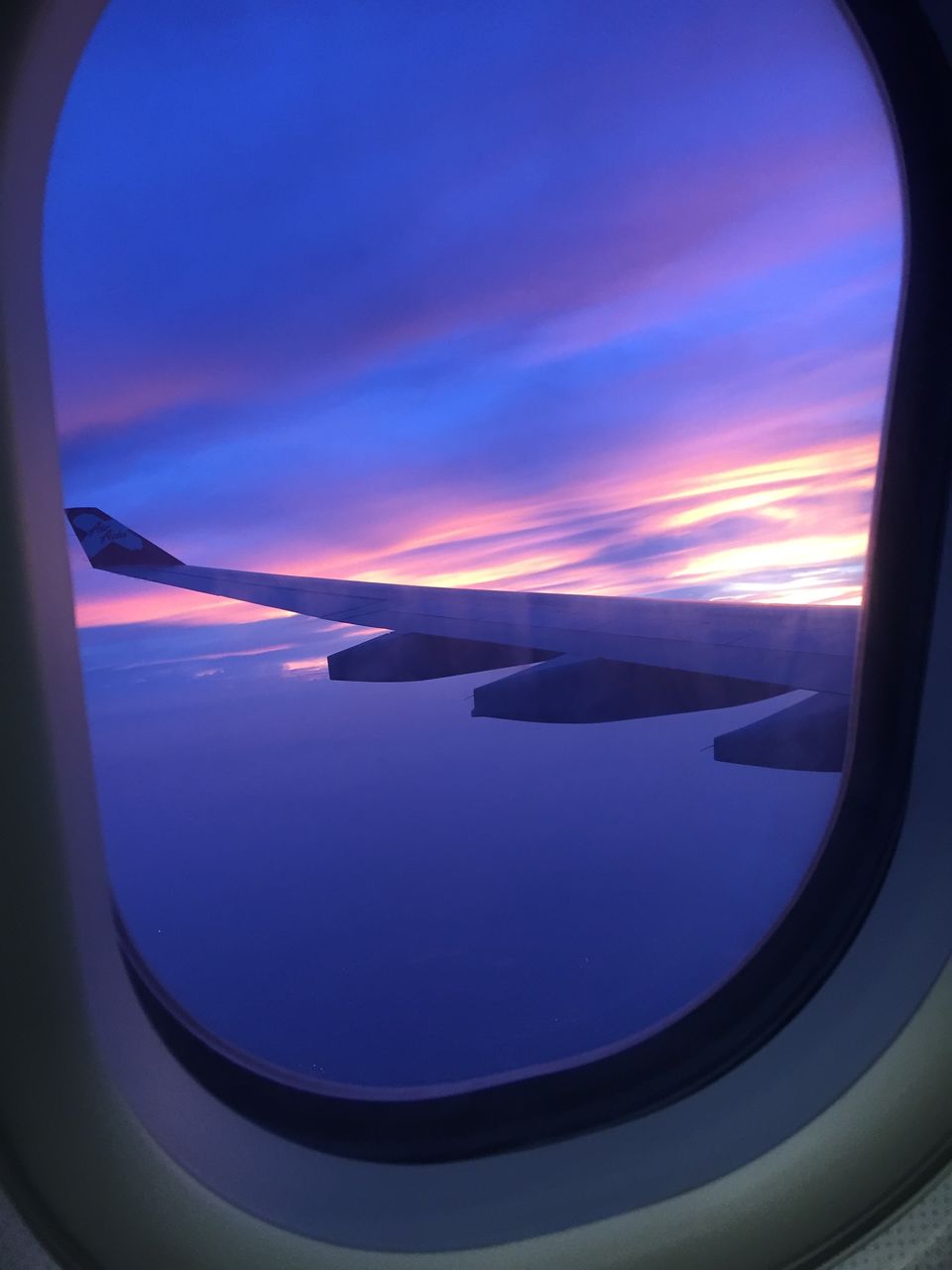 By Sea : If you are travelling from kuala lumpur then you have option to choose ferry services in order to reach Langkawi.
How to get Visa :
You can apply online and get visa easily.
About currency :
There are two option either you take Malaysian Ringgit from your country or you can change in Langkawi as well. There are many shops for currency exchange also in airport you can change it easily. If you are from singapore then no need to change currency, S$ are accepted everywhere.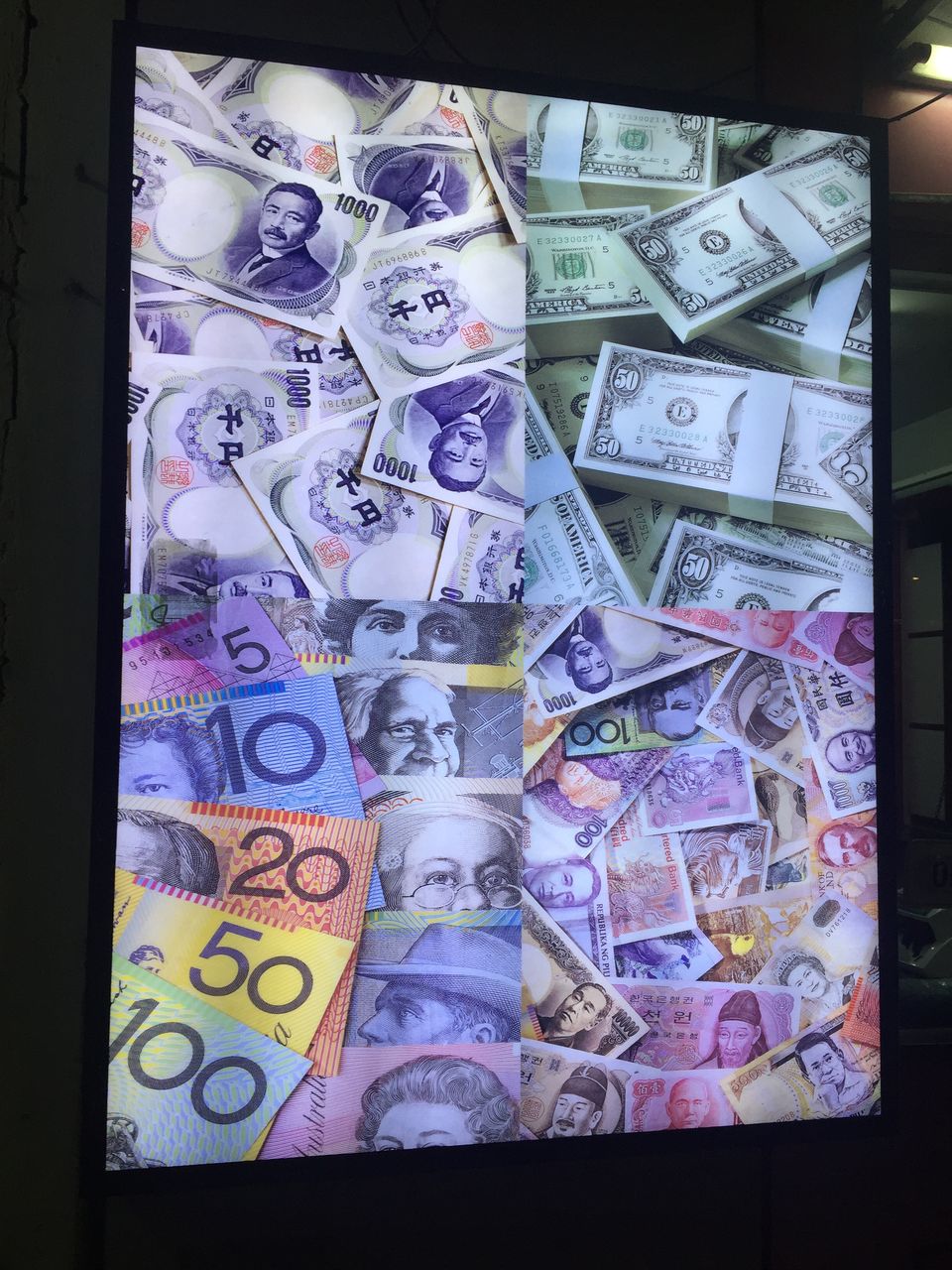 1 Ringgit = 20 INR
If you want to exchange currency from India itself then you can go with bookmyforex and thomoscook.com before exchanging, check the best rate.
After the trip if you have left with some money then you can easily return, but they be cost for it.
You have another option to use your credit card it will charge 1% extra amount or you can take money from your international debit card for which you have to pay 150 INR for each transaction. If you have clarity about how much money you want then you can take at a time and just 150 INR will be charged which is quite good option.
In airport and in Langkawi you will get less money, so be careful about it.
Time Difference :
If you are from India then you will be ahead 2:30 hrs. Before going to any place check time difference from your country.
Langkawi Fashion :
People of Langkawi wear normal dresses. Women usually wears jeans, top and cover their head with scarf and men wear jean, shirt or shorts.
How to get sim :
You can get sim easily on airport or in other markets but this is easy to get from airport. They have different plans for 1 week, 1 month and other. Take one as per your requirement. These will cost around 500 INR for a week which will have talktime and data.
Know before travelling :
Before travelling to Malaysia, you need to know about the weather, currency, visa and other things. So that you can decide what to wear, what to carry and how to travel in a cheaper way. So before travelling do some research, read blog, watch youtube videos, read online so that you can have a peaceful trip.
About weather :
You must have to know about weather before travelling. From December to February, you will experience quite dry and hot temperature and from March to November weather of Langkawi is rainy. So decide carefully in which weather you want to travel. Temperature is hot in Langkawi so keep umbrella, cap and wear sunscreen all the time.
Best time to visit :
Most of the people travel in December to February.
How to visit :
You can rent car, scooter or bike as per your choice or can book the cab as well. Best option is to choose the rental vehicle for 1 or 2 days and travel to the places.
Scooter On Rent : We rented a scooter for 2 days which costs about 1000 INR and they will keep some security amount which will be return at the time of return. About fuel if they are providing you the full tank of fuel then you have to return full and if tank is half when you are taking the scooter then return the half. That means fuel must be filled by you but don't worry petrol is cheaper than indian price. At the time we visited langkawi it was 40 INR per liter.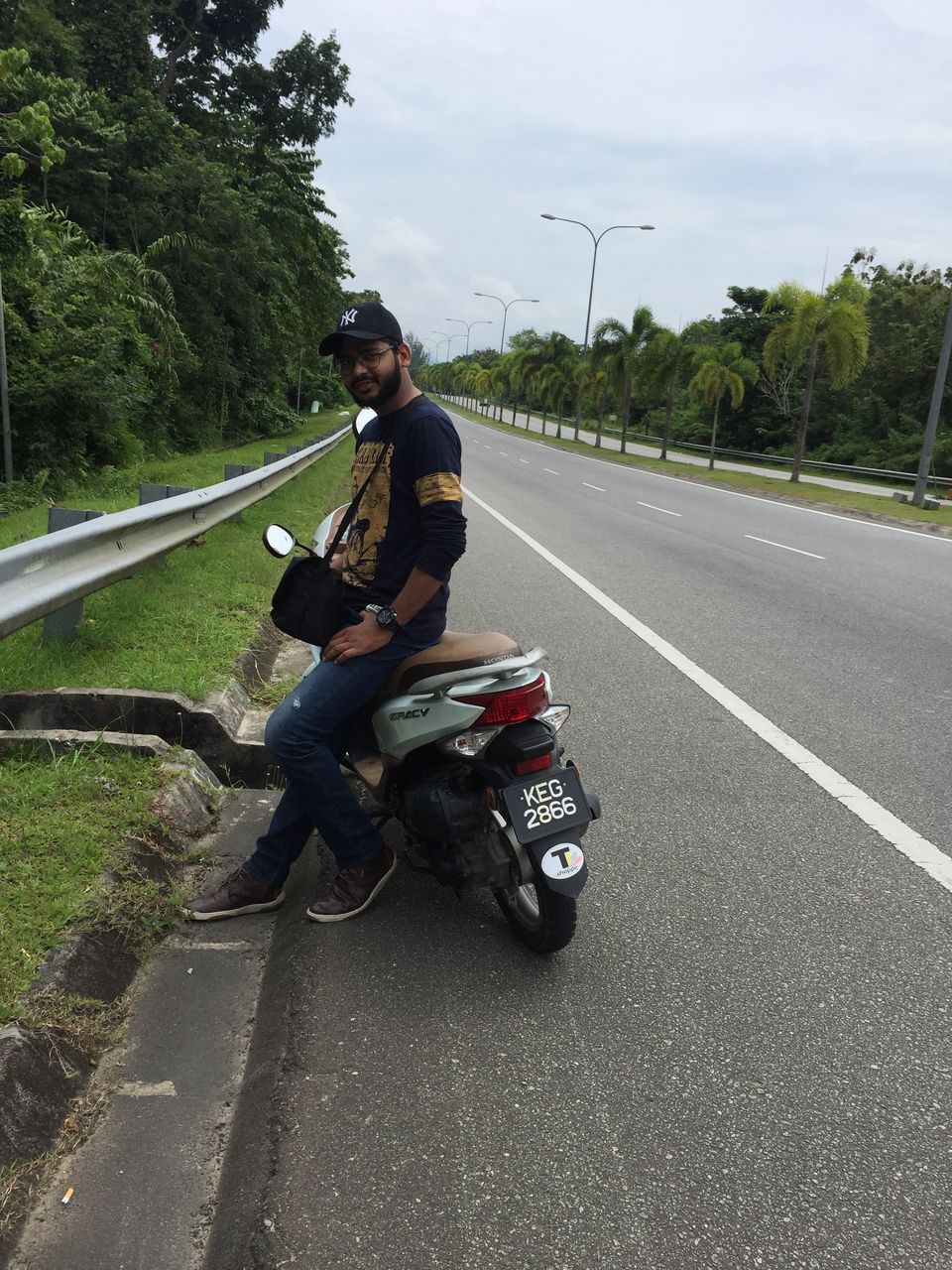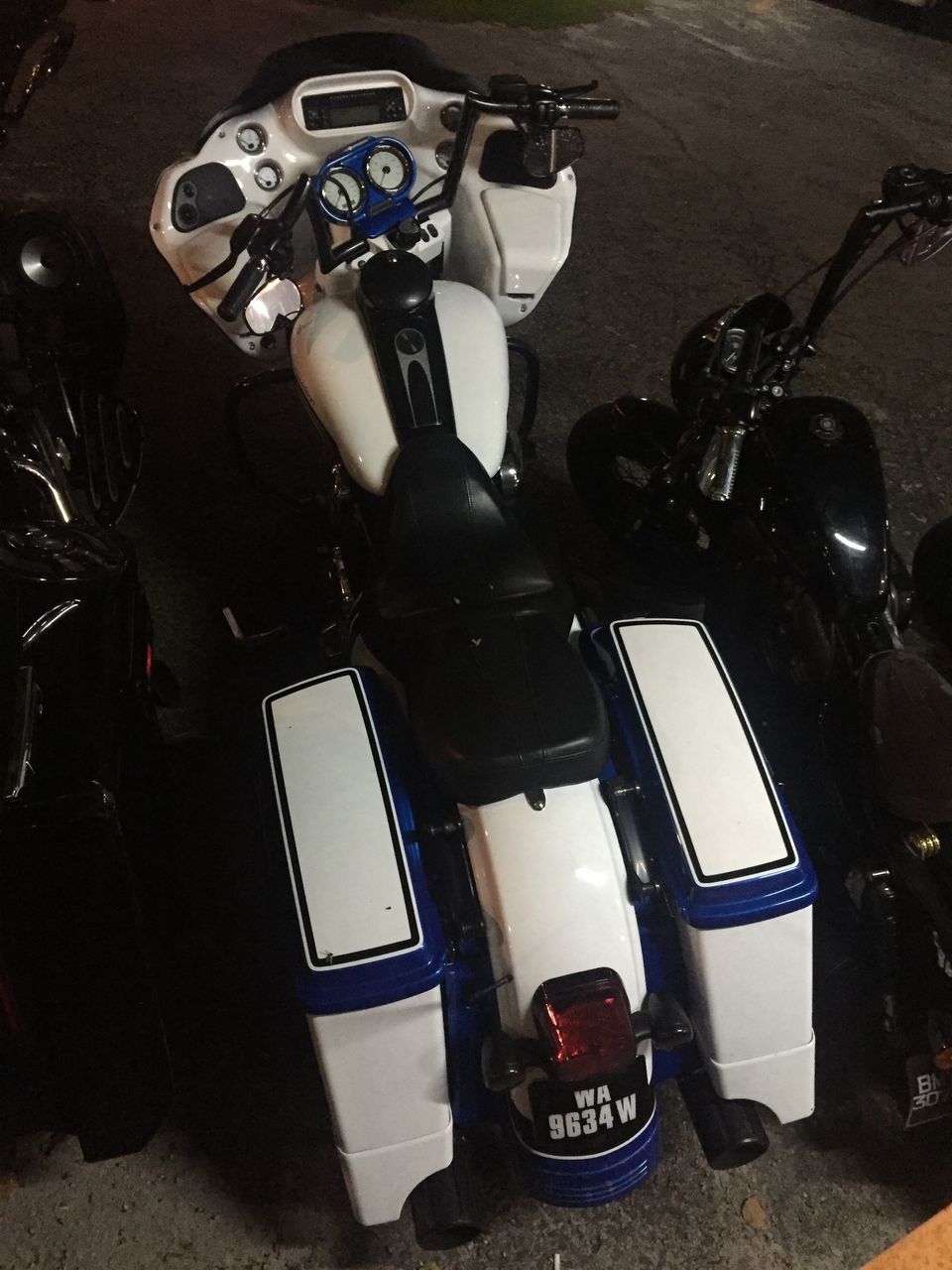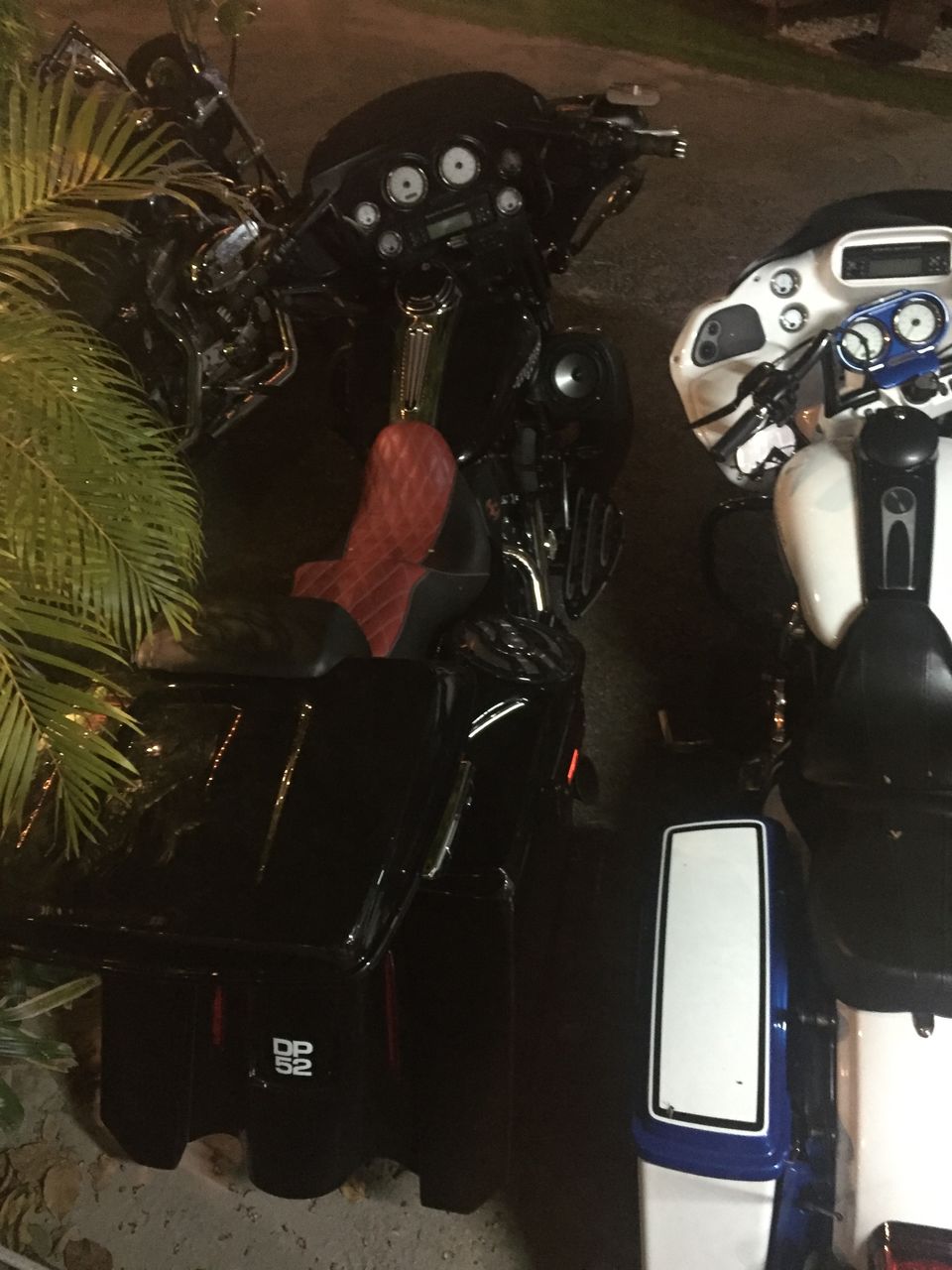 Hotel :
We booked hotel before some days and got amazing discount. While booking hotel select the good location near market or near beaches. We were lucky because we got the hotel in main market along with direct access to the beaches also got the infinity swimming pool which just makes the location perfect to stay. We booked hotel at Pantai Cenang beach which is one of the most famous beaches. Hotel was very comfy and staff was very cooperative. I will highly recommend this hotel when you are in langkawi. Hotel will provide you beach dinner with beautiful decoration and create a good environment for you. If you want to surprise your loved one or want to celebrate some special occasion they have option to arrange some romantic candle light dinner on the beach along with beautiful decor.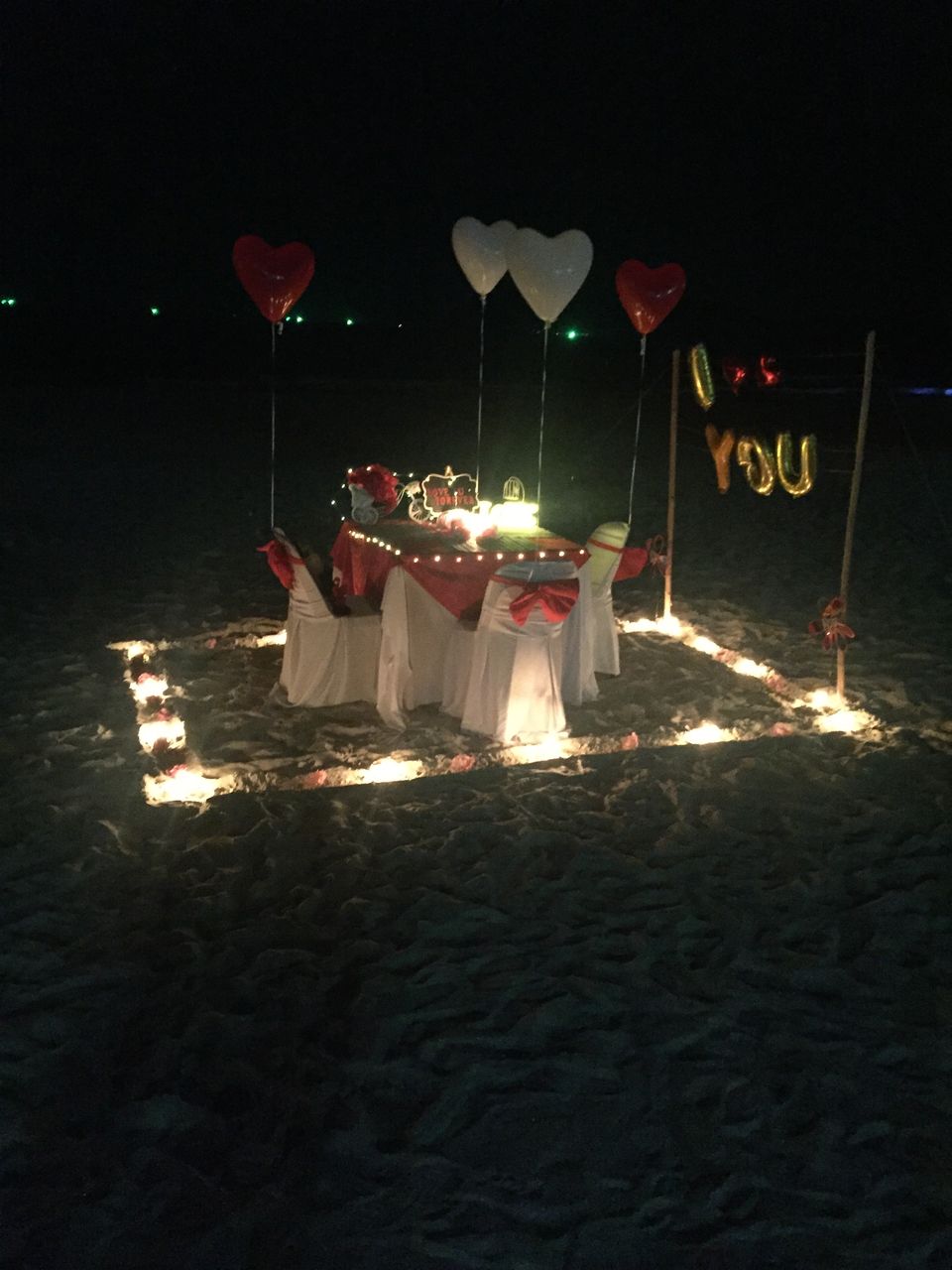 Beaches :
There are some famous beaches in langkawi, one of them is Pantai Cenang and other is Payaar island. Pantai Cenang beach is beautiful. Water was clear and trees. You will find a lot of people taking rest and having fun on the beaches.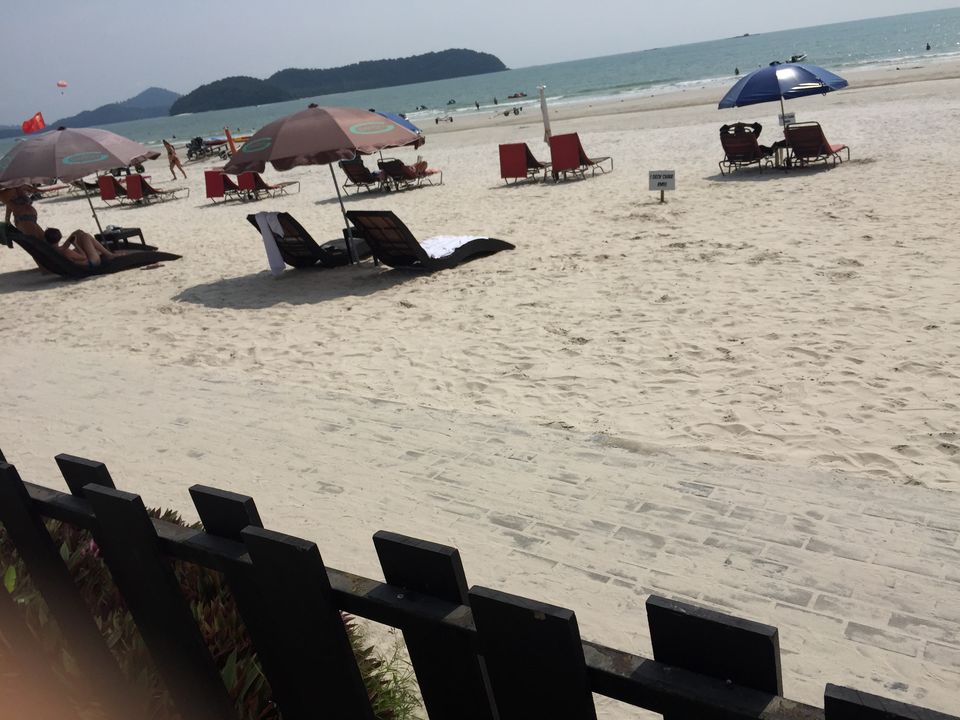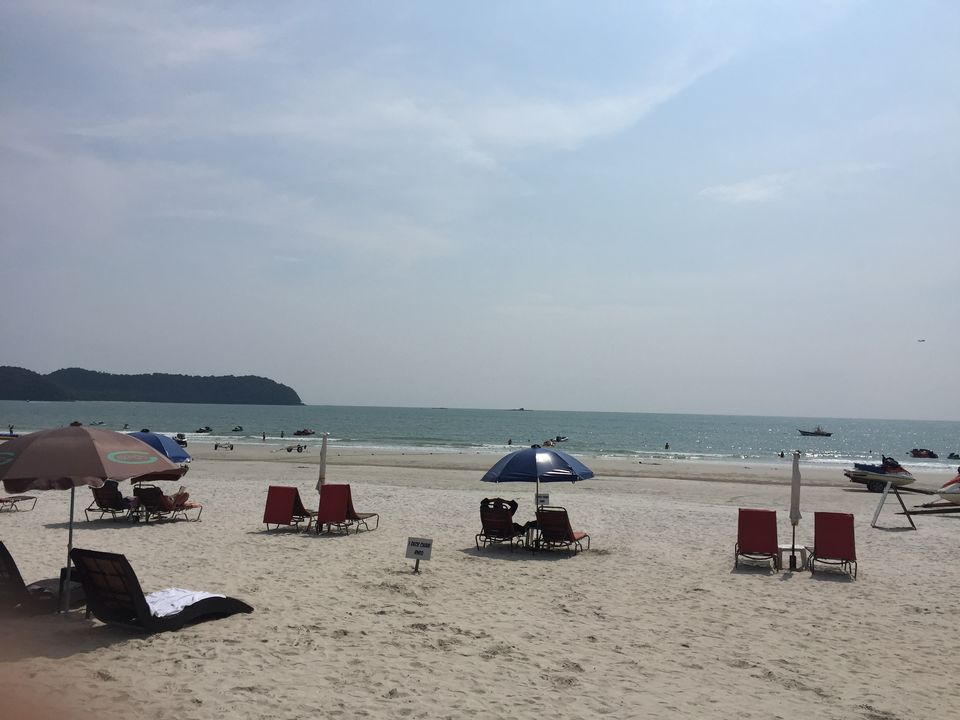 Sunrise and sunset :
Beach looks amazing at the time of sunrise and sunset. So plan to be on sunset and enjoy the beach life. I know waking up early morning is quite difficult but wake up to see sunrise, you will thanks me for this.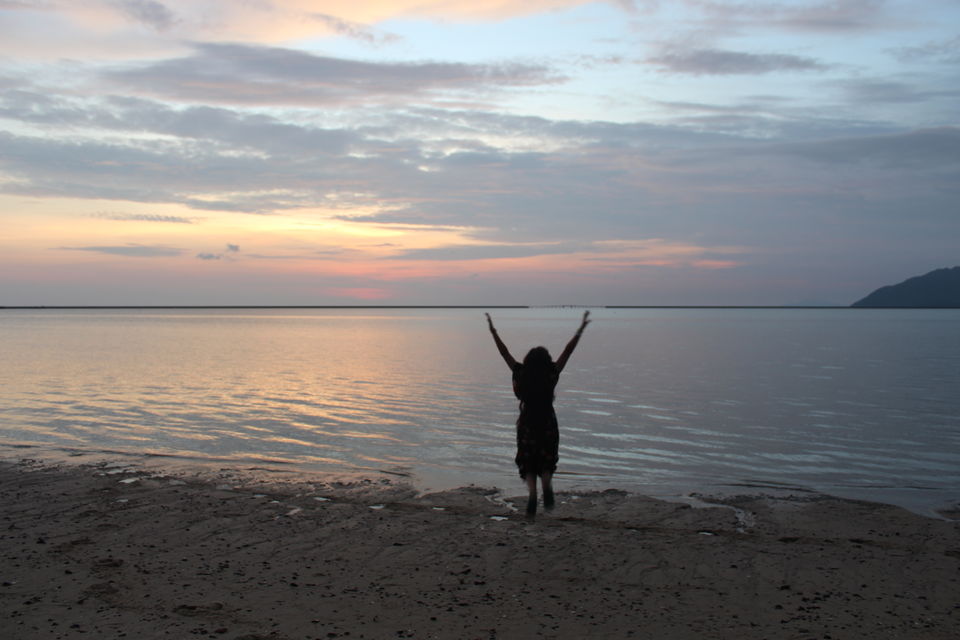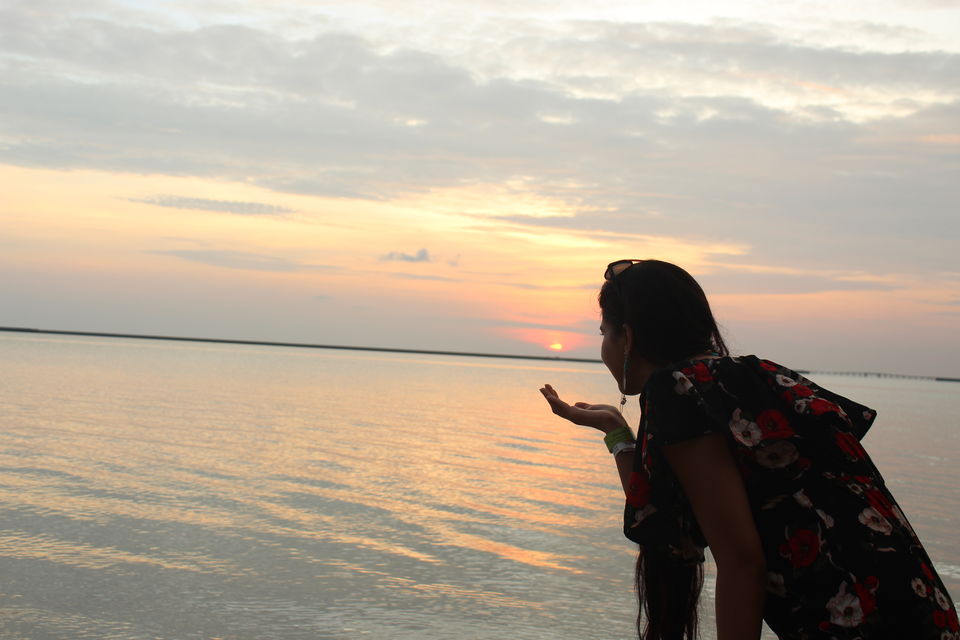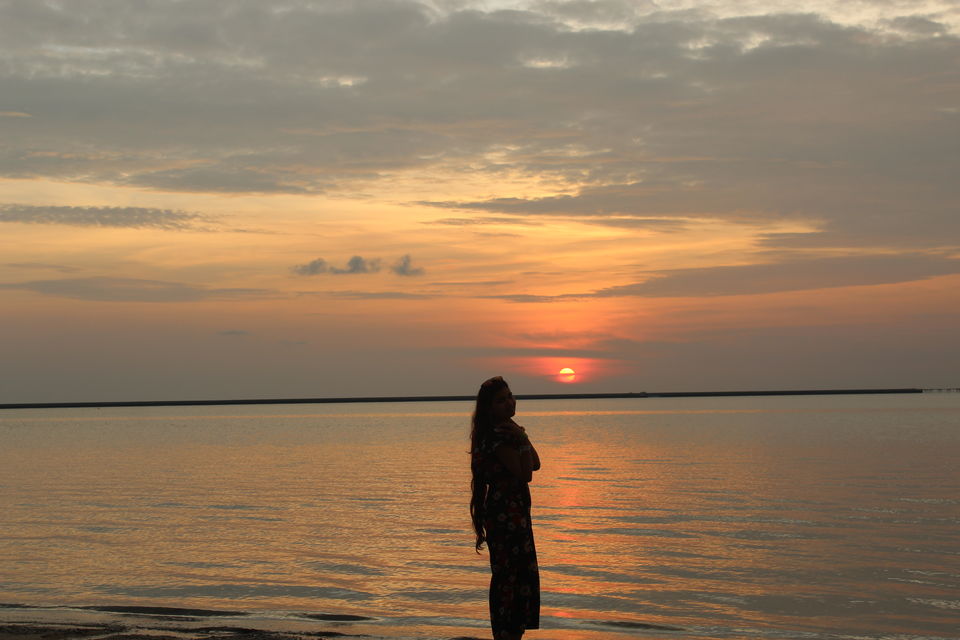 Water Activities :
When you are on beaches rather than relaxing another part is having fun with different water activity. In langkawi you will find a lot of water activity options like scuba diving, parasailing, jet ski and other.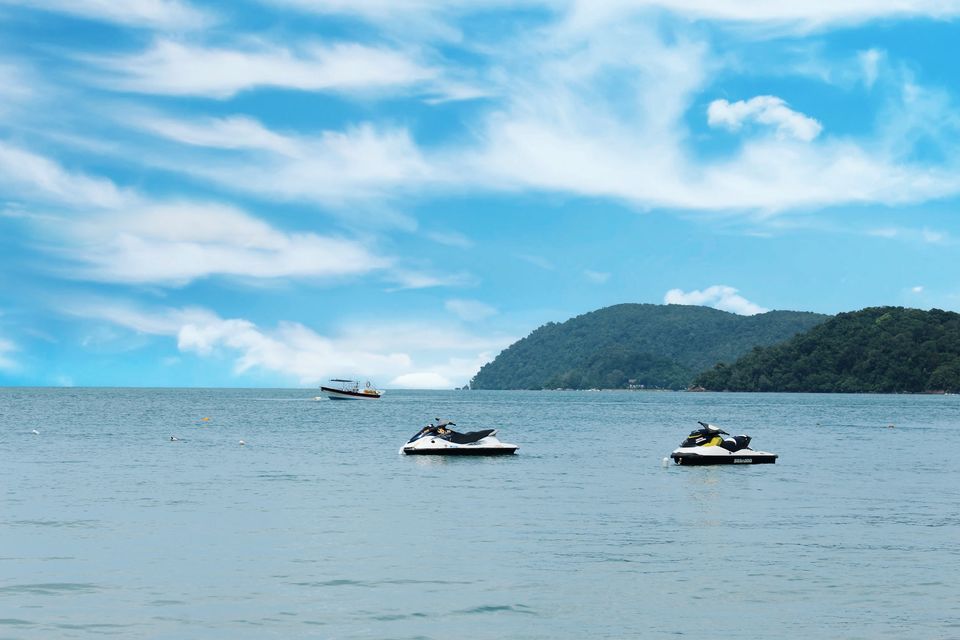 Automatic Fuel Station :
I am from india and this is very exciting option for me. You will not find any person on the fuel station what all you have to do is take the token for the desired amount and pour the fuel to your vehicle. At the time i visited langkawi in india petrol rate was 78 rs/liter but in langkawi it was only 40 rs/liter.
Automatic Laundry System :
There is automatic laundry option. Process is same for this, take a token and wash your clothes.
Local Market :
As i mentioned earlier our hotel was on the main market. There are shops which offers great dress, accessories, mobile accessories, food item, restaurants, bike rental etc. You will find indian, chinese, thai, malaysian and some other type of restaurants along with some famous brands like KFC, Pizza hut, Sub way and others. You will be able to see some mall here from where you can shop everything of your requirement. One of the famous thing is here live sea foods. Yes they will let you select the live seafood and then will cook that for you.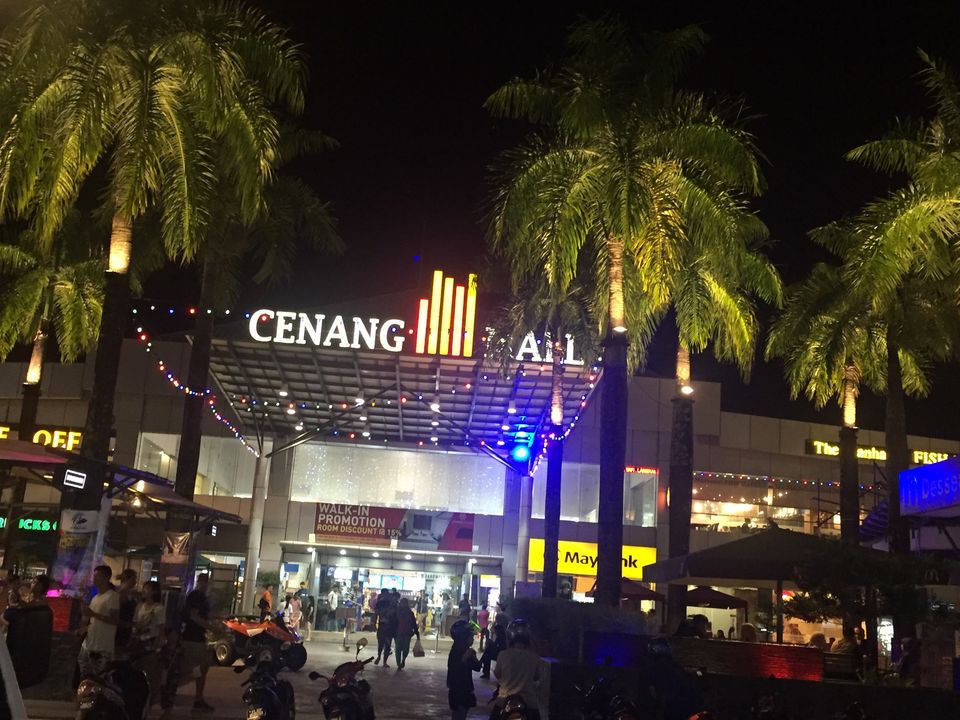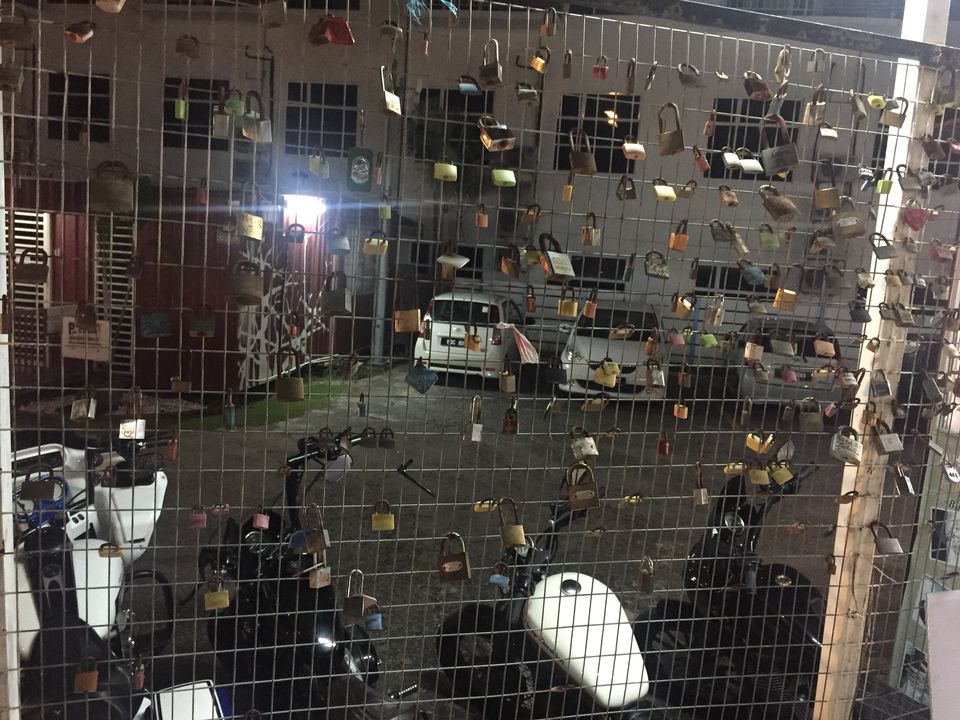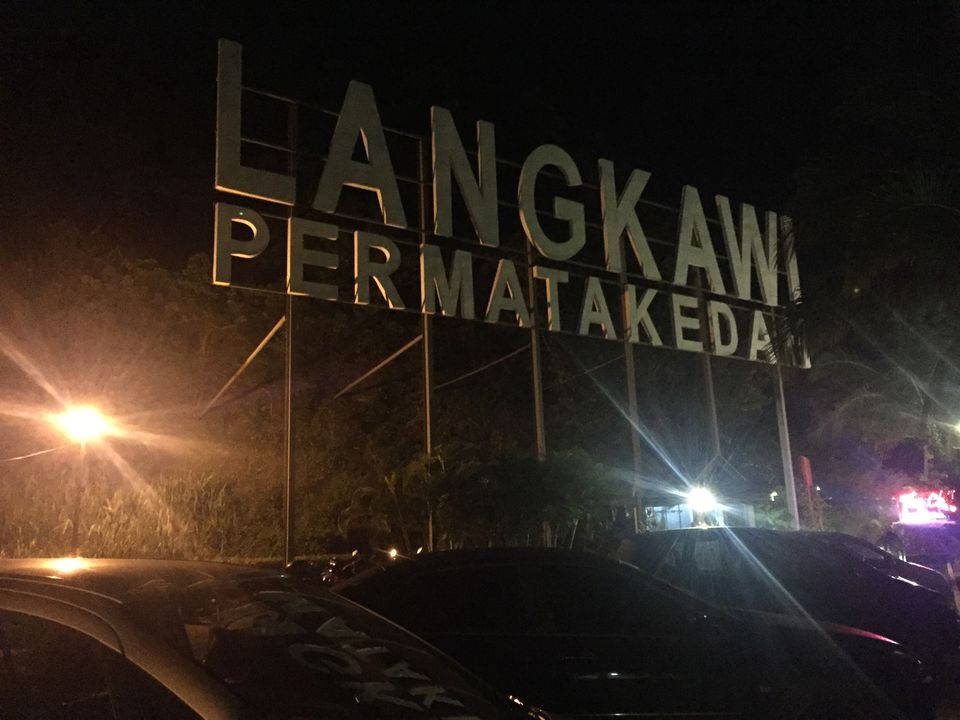 What to Eat :
I loved fried ice cream, sea foods and some visited some indian restaurant as i was totally missing my indian food. There are alot of option for non-veg lovers but if you are vegetarian, you need to search your food. But don't worry you will get it easily just ratio is more for non-veg lovers.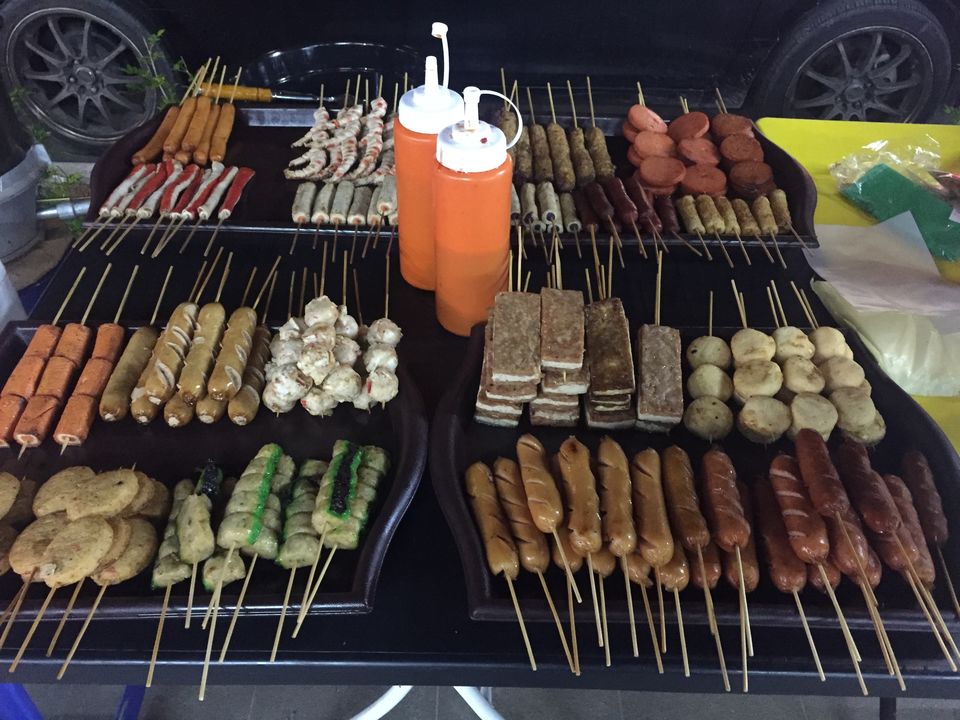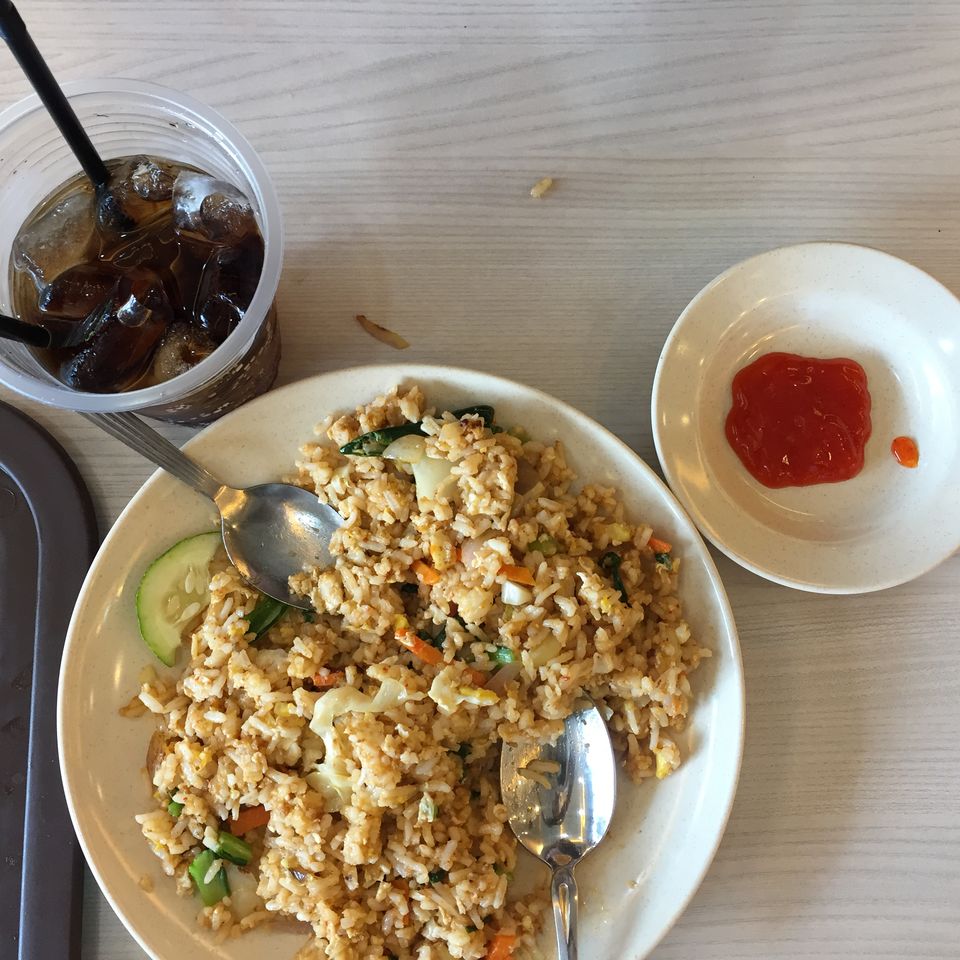 Jetty point :
One of the most famous spot of the Langkawi.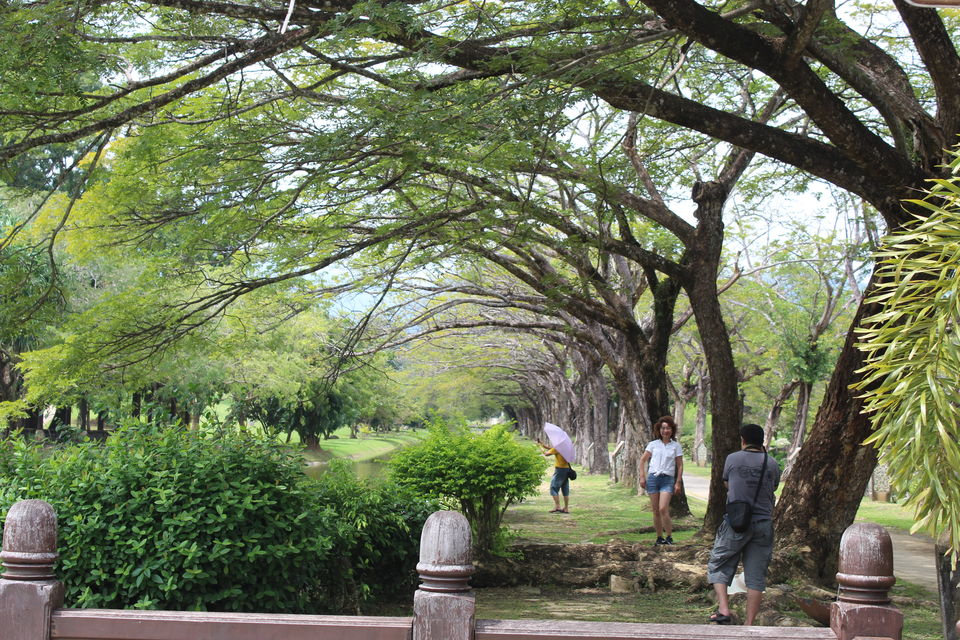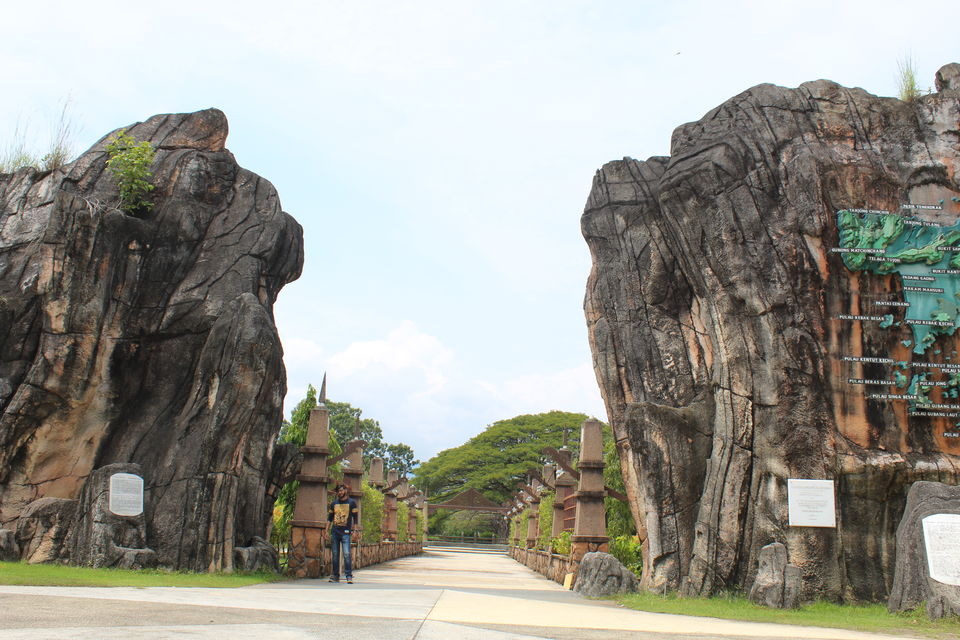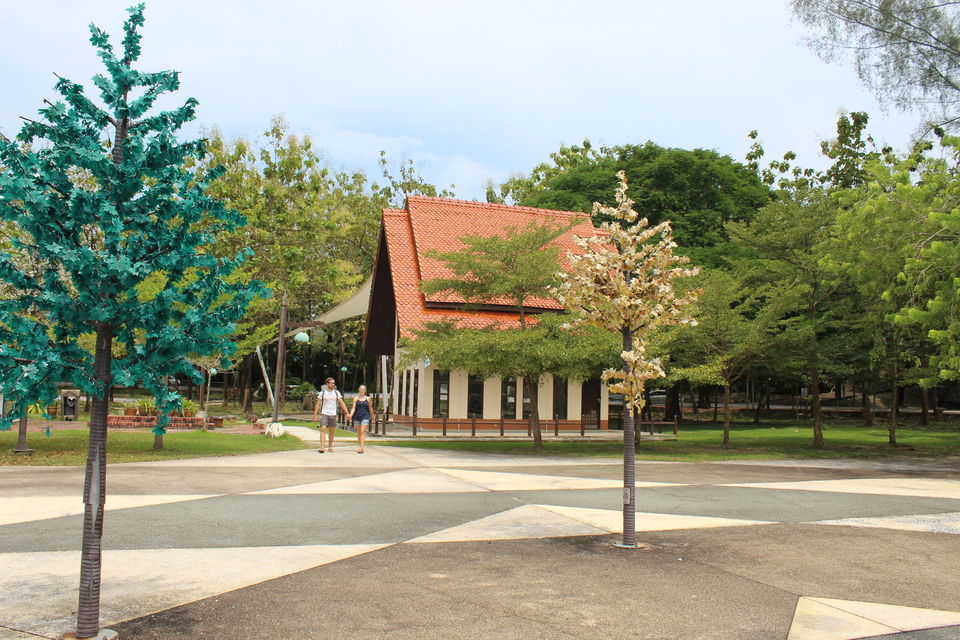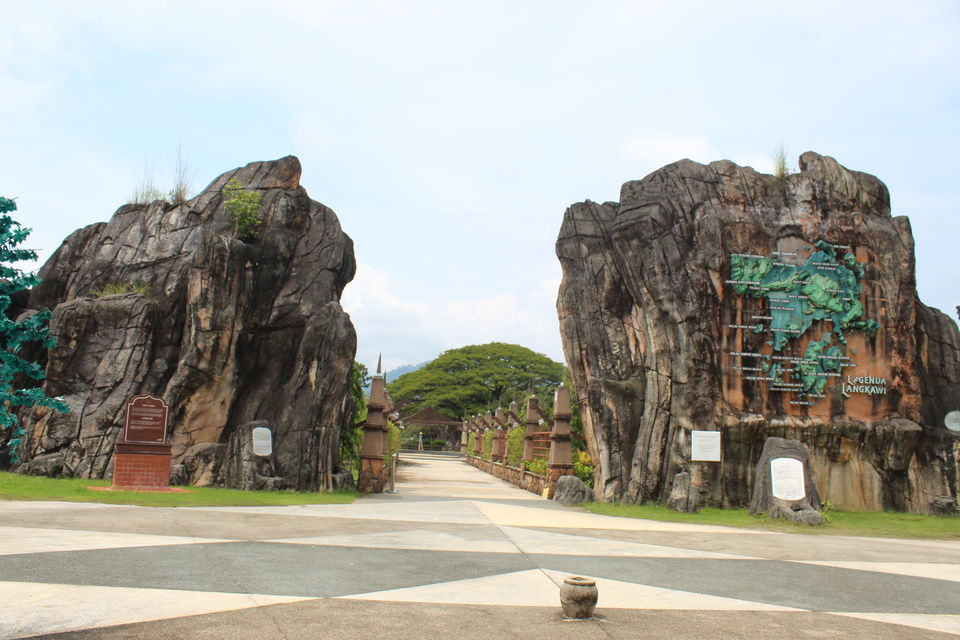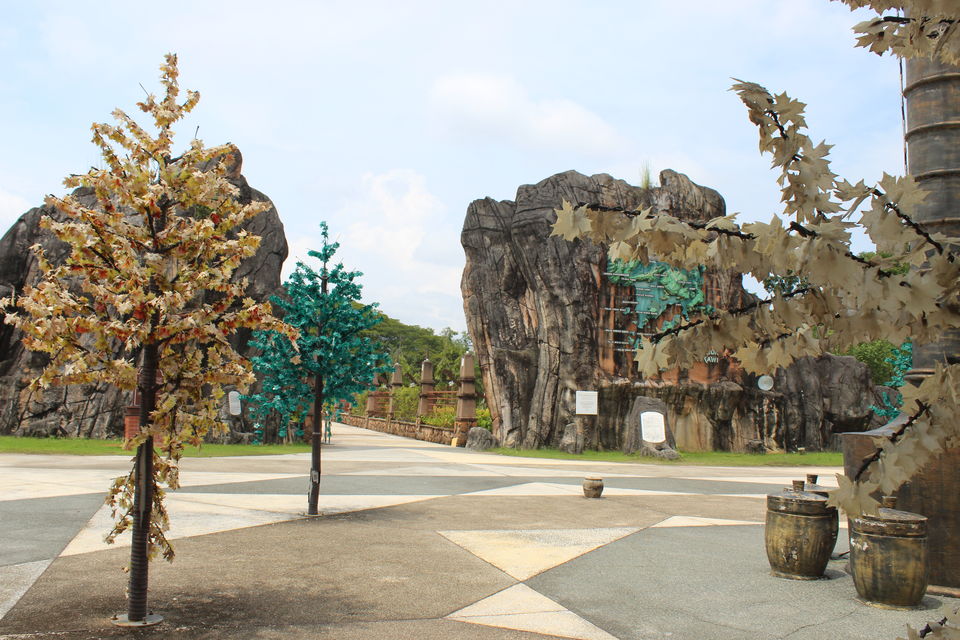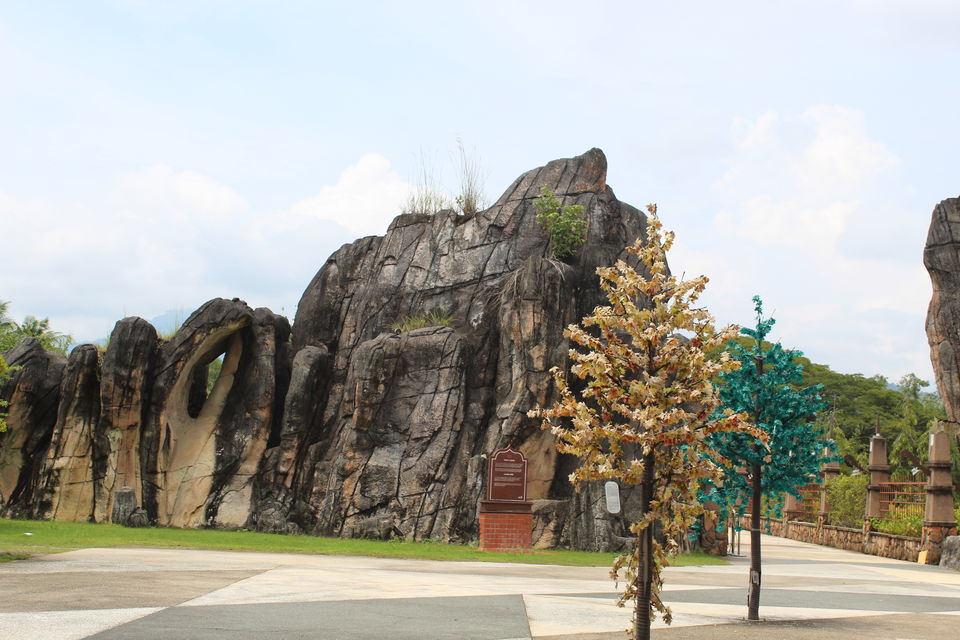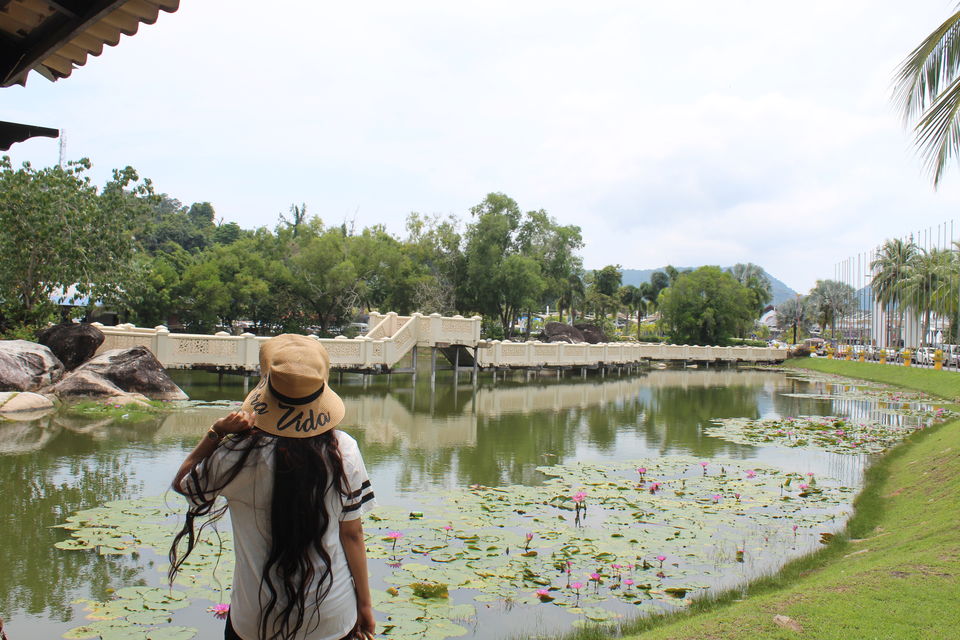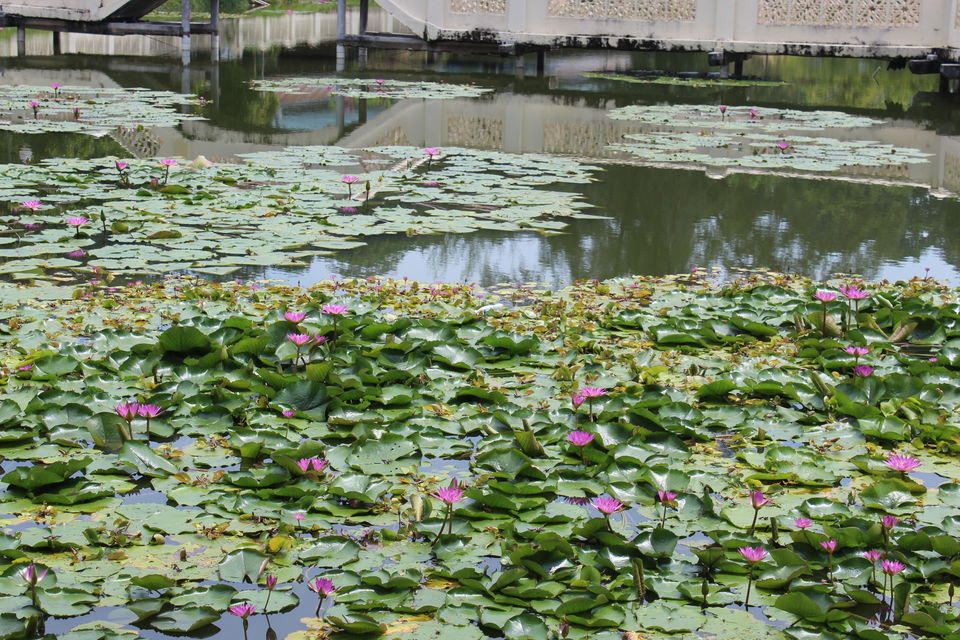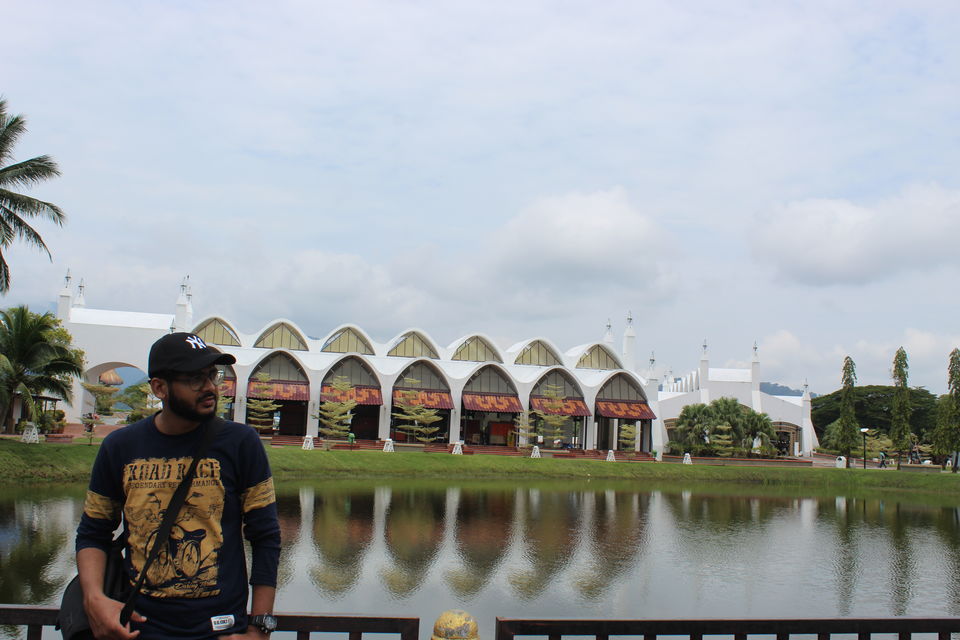 Eagle Square :
If you search for Langkawi, you will find a huge eagle. This is the symbol of Langkawi.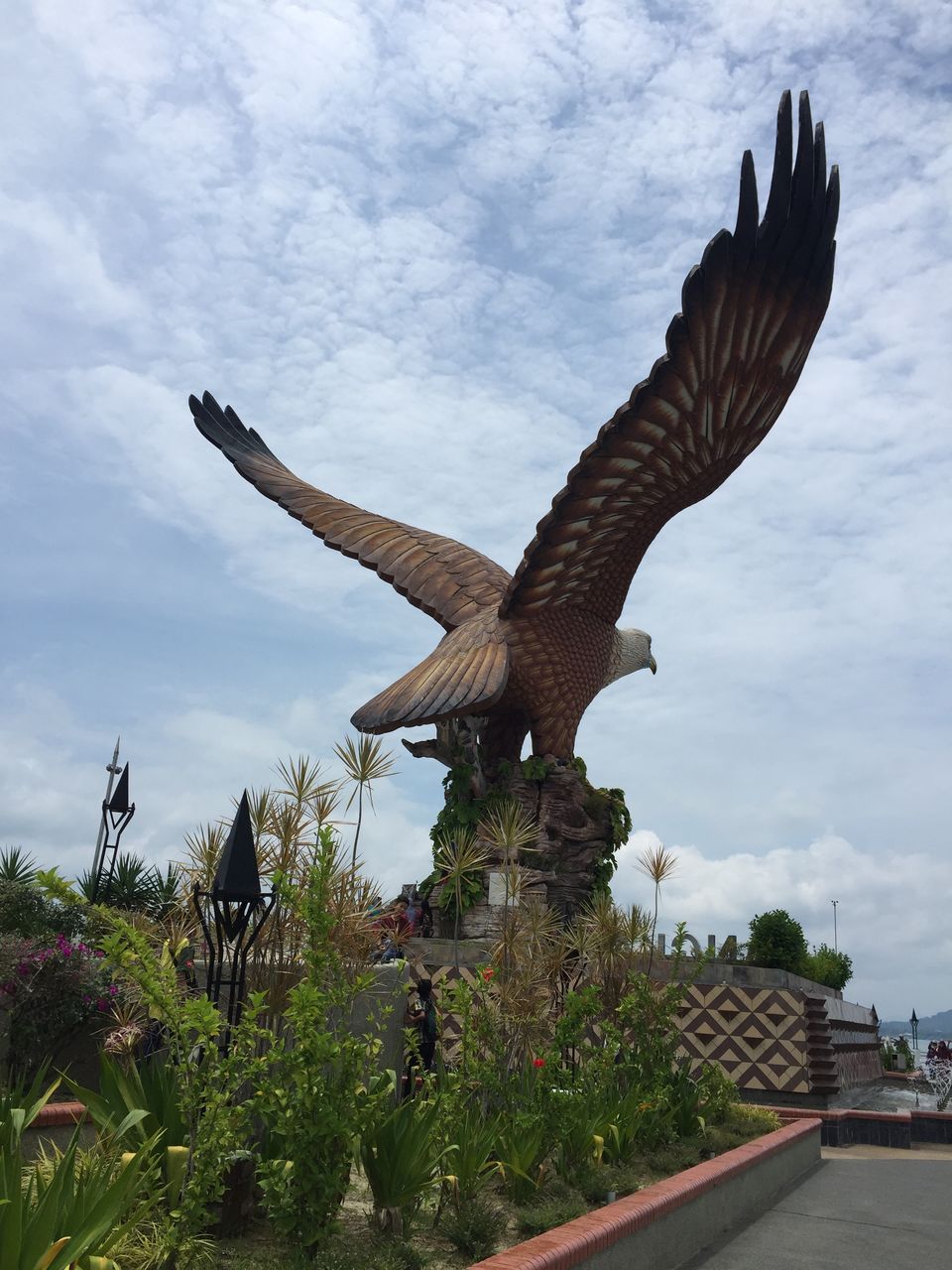 Masque :
You will find masque everywhere in Langkawi. Country is rich in muslim culture so you will be finding a lot of mosque here.
Women power in Langkawi :
You will find more women working than men. Here women are involved more in shops, tourist places management, hotel and car driver.
Cable Car :
One of the highest point ever i have visited by cable car is Langkawi cable car.
Sky Bridge :
A great symbol of architecture. Curve shaped bridge, 410 fit span looks like a greate symbol of Langkawi. From the top of bridge view is amazing, you can see complete city at one view. Mountains, beaches, trees, house all are visible at a time which looks great. It is hang about 328 ft above the ground level. In order to see the bridge you need to take a cable car, which will take you to the top and from there either you have to walk down the stairs or you need to take a car which cost around 3-5 RM. You need to walk down the stairs near about 10-15 minutes then you will be able to see the bridge as per my opinion don't walk take a car and go there. Because stairs are quite weird and way is not plain.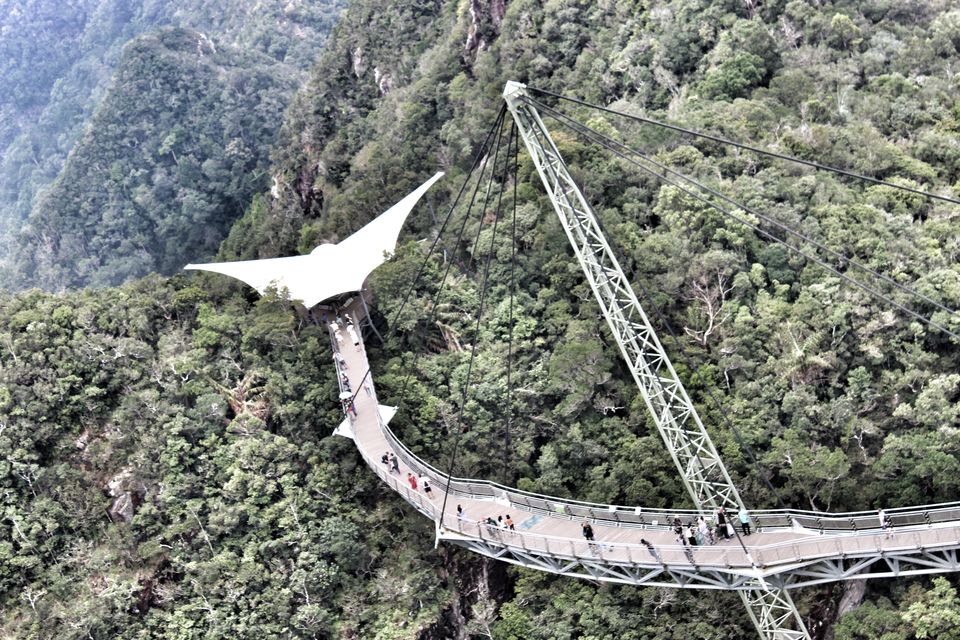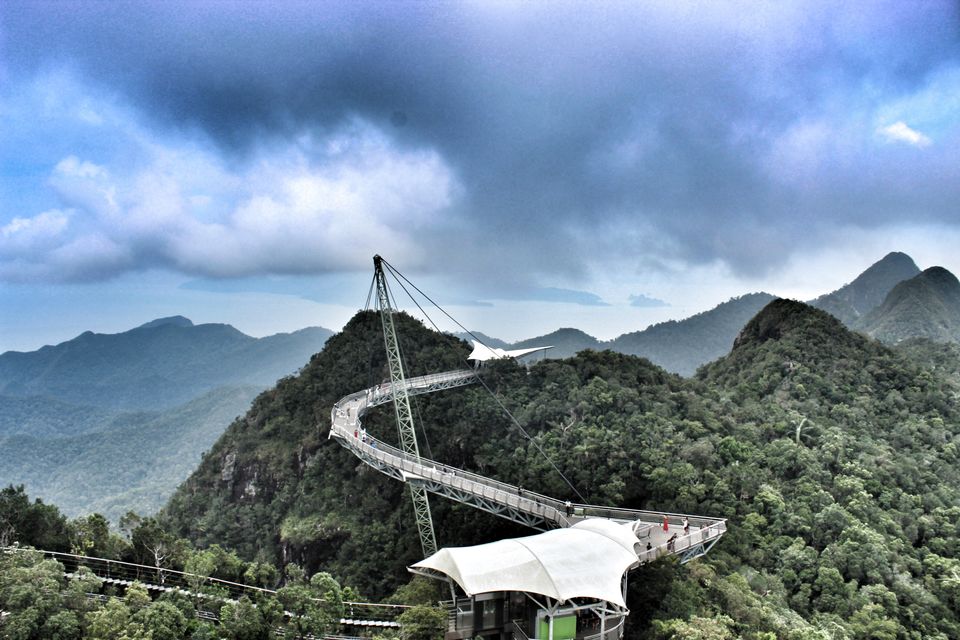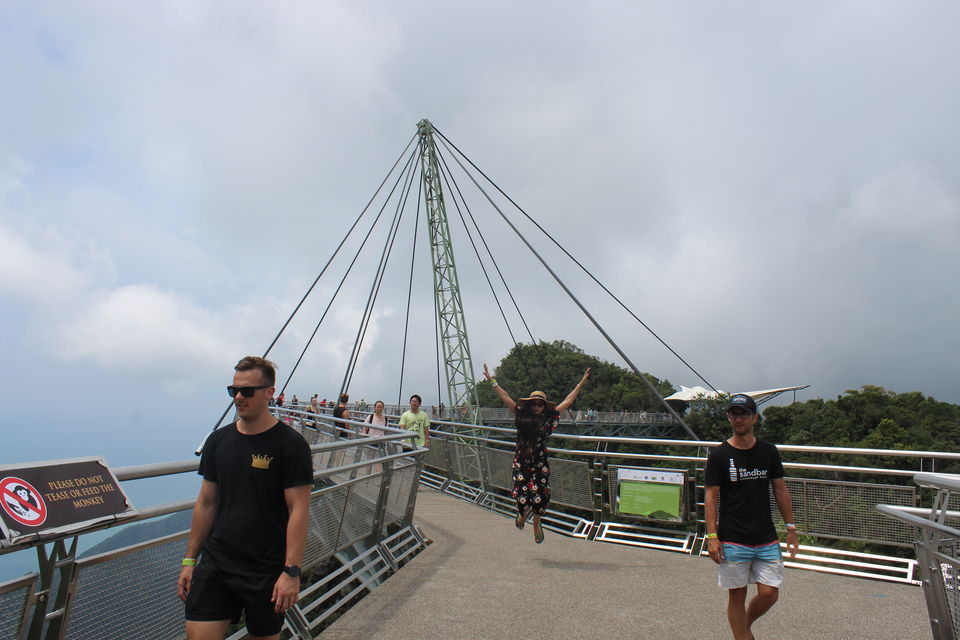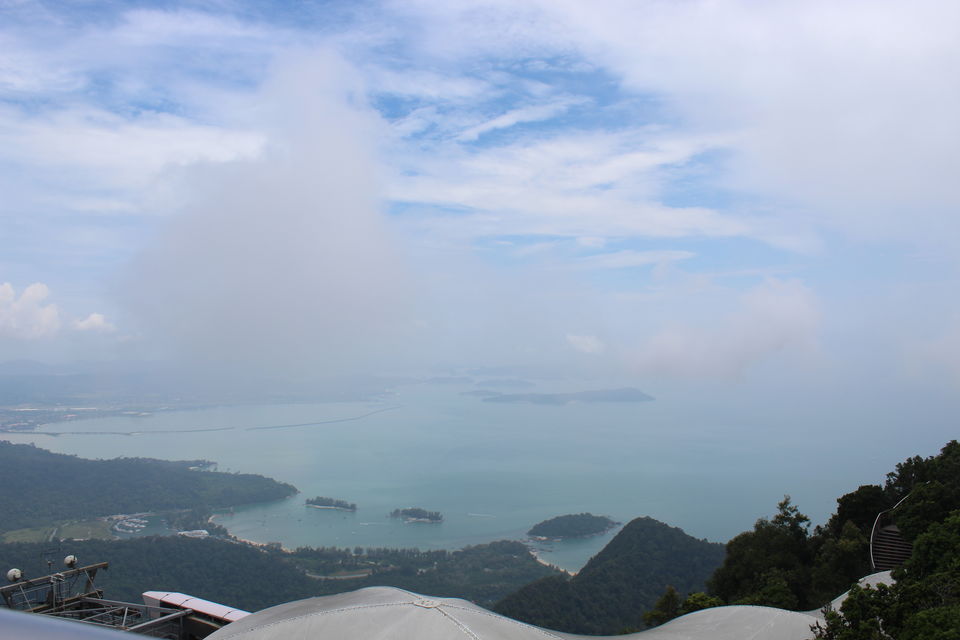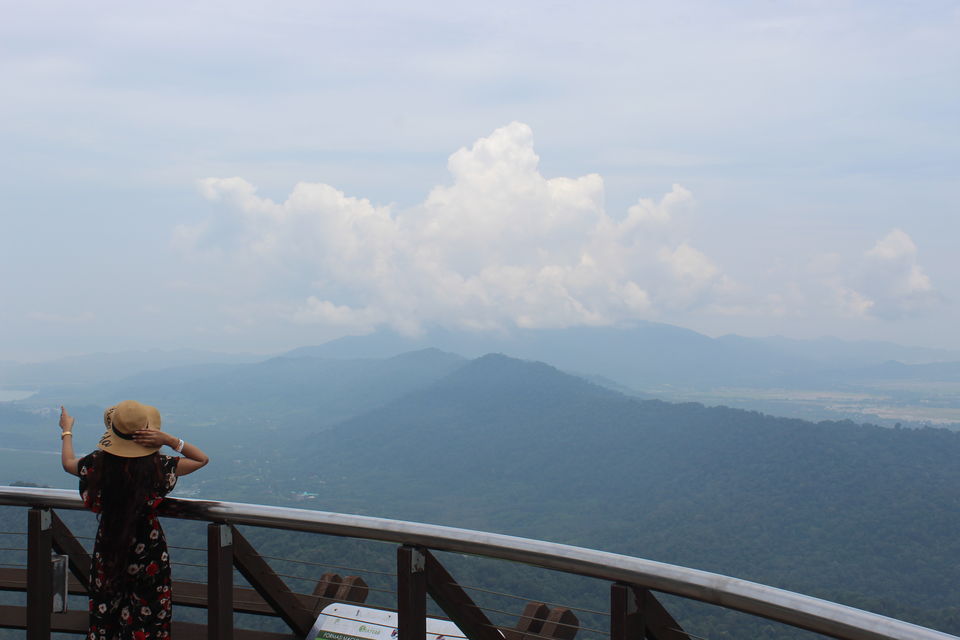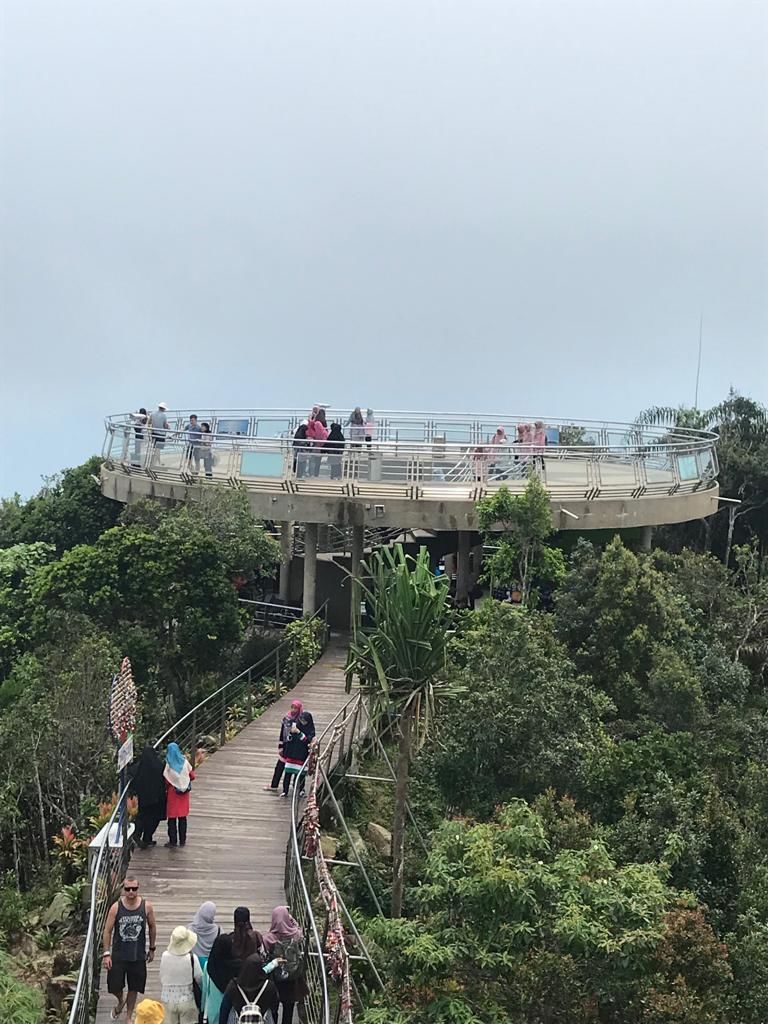 3D Eye Museum :
Wanna click some amazing photos visit this place. Not only for photos, you will have some amazing experience. From child to old everyone like this place. Here you will see some amazing painting which will look like live.
I am adding some pictures for your reference :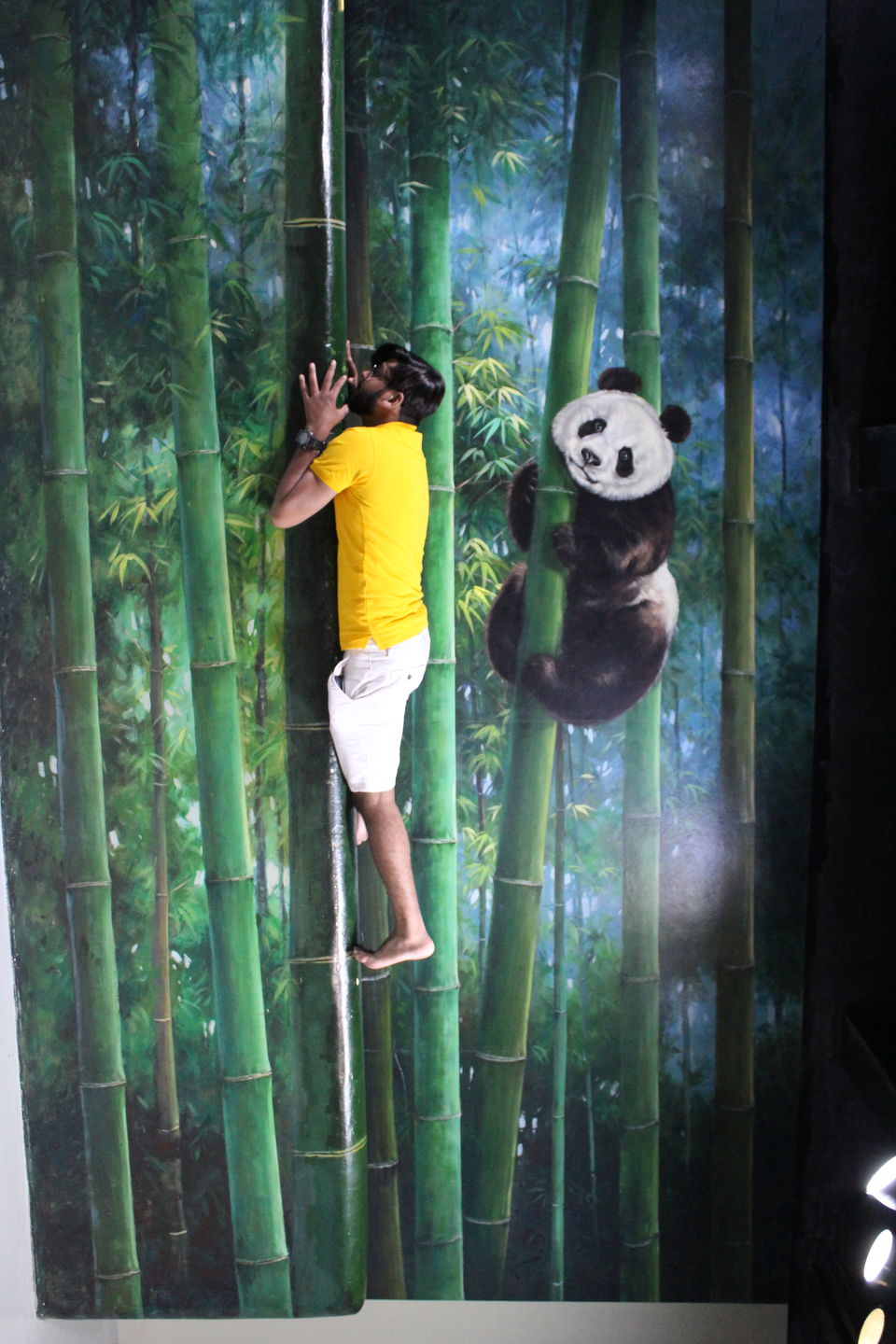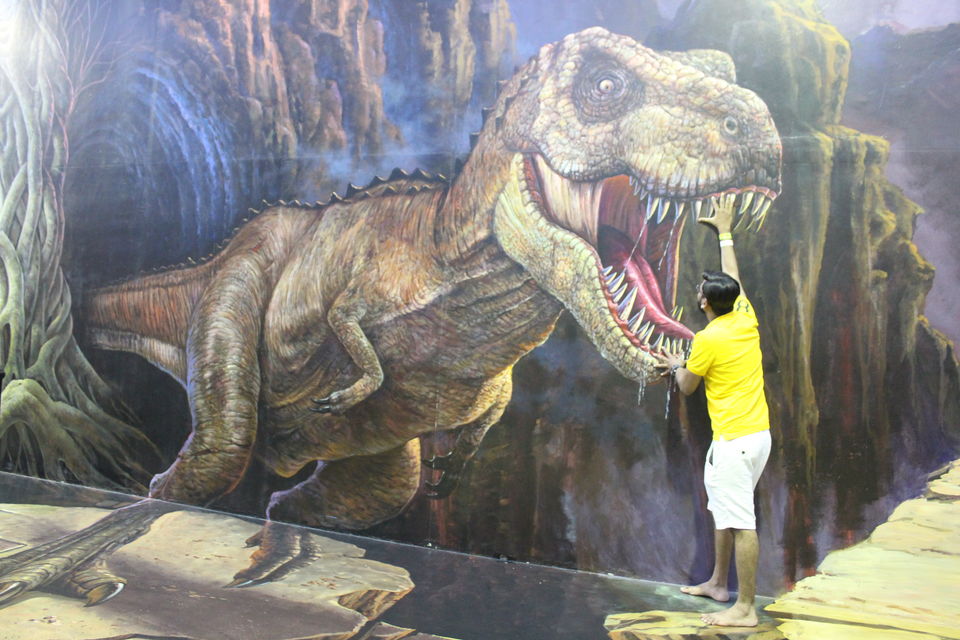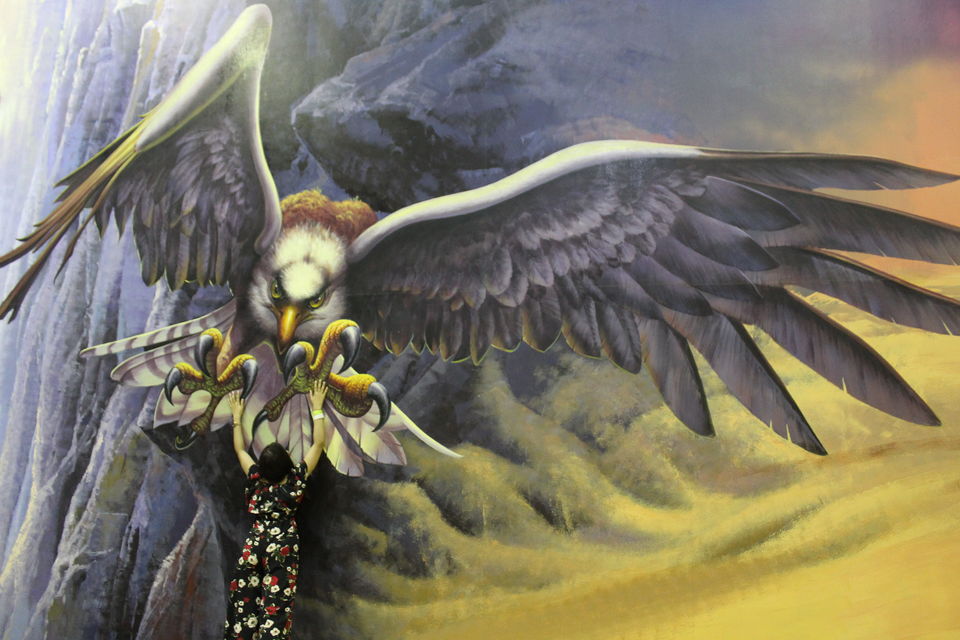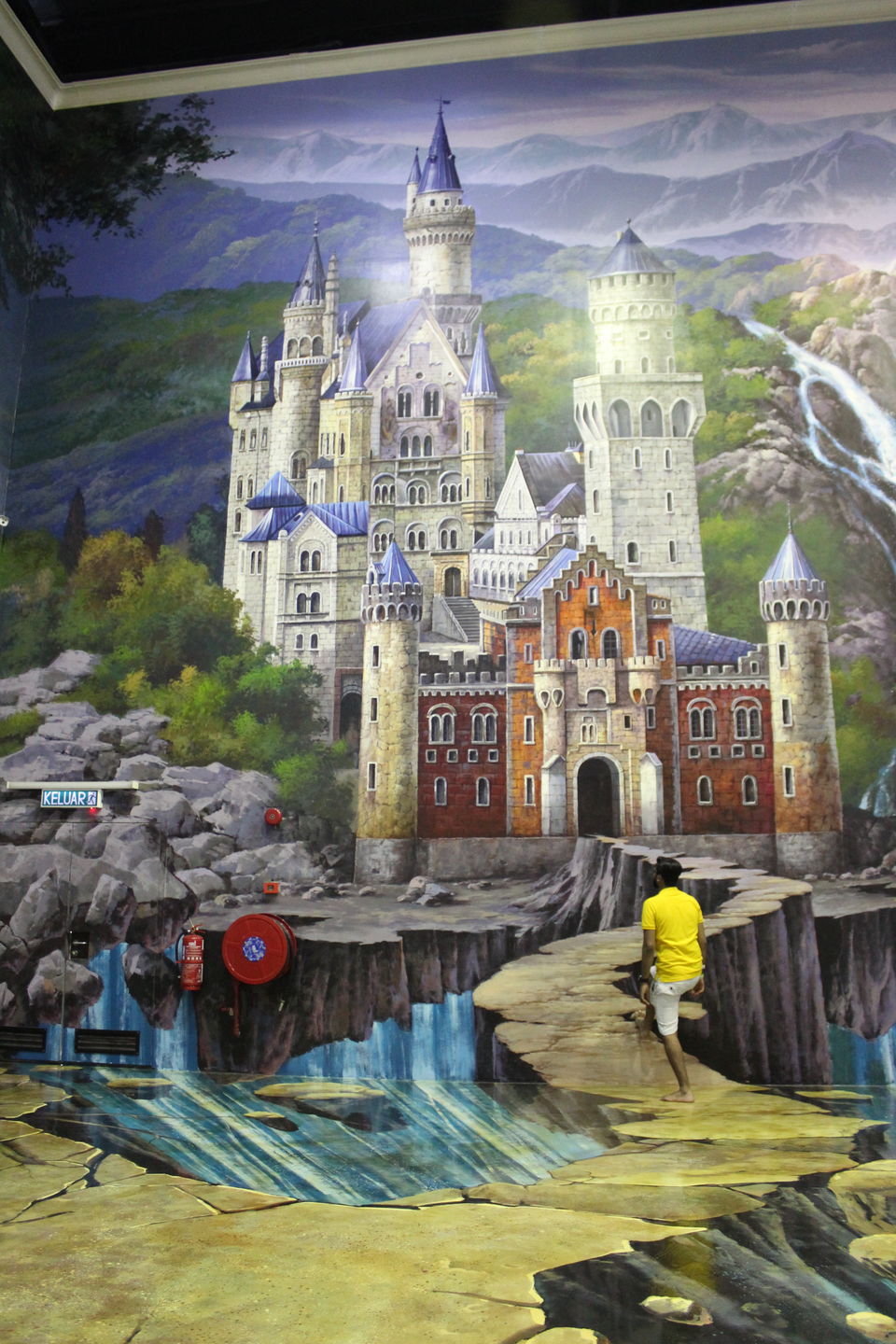 Light 3D show :
When you are in 3d museum ask for light show timing and watch the show. You are going to love this show.
Waterfalls:
Telaga Tujuh, Temurun Waterfall and Durian Perangin are the waterfalls in Langkawi. If you are travelling to sky bridge plan for it also. Waterfall is nearby the cable car. Telaga Tujuh is known as seven waterfall as there are 7 natural pool which are connected to each other.
Nature Cycling:
Rent a cycle and enjoy a nature cycling on the beach places.
Iterenry :
DAY 1 : Langkawi ---> Pantai Cenang Beach ---> Water activities ----> Local Market -----> see sun set ----> Dinner on the beach
Day 2 : Eagle Square ---> Jetty point
Day 3 : Cable car ----> Sky bridge ----> 3D museum ----> Waterfall
ABOUT AUTHOR :
Author- Yasmin Mirza
Tripto Profile- https://www.tripoto.com/profile/yasminmirza
Instagram- travelwithmirza
Youtube- https://www.youtube.com/channel/UCNxm9dNc1bvc6rEh3jWCTYA?view_as=subscriber
Singapore Blog : https://www.tripoto.com/trip/singapore-5-days-itenery-5be5d11ea20bd