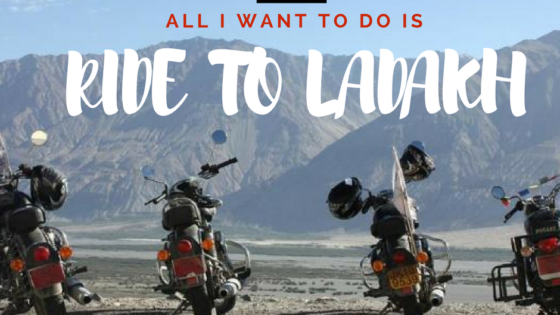 Ladakh Bike Tour is one of the best adventure experiences in the Land of High Passes. The highlight of this tour is riding through the tough roads and high mountain passes on your bike. Experience Ladakhi culture, ride up to Khardung La Pass, the highest motorable pass in the world and visit Pangong Tso, one of the most famous and breathtaking lakes in the world. You may rent bike or bring your own bike to experience this exhilarating feeling.Roots brings you a once in a lifetime experience with a well-planned itinerary.
What makes it so special?
Motorcycling in Ladakh provides an experience which you would never had before. Bike trip in Ladakh will bring in challenges, dirt, rough terrains and long stretches of high maintained roads along with breath-taking scenery from high mountains. No doubt, Ladakh is the only place for adventure biking tour over the high mountains where one can enjoy excellent joy ride coupled with the pleasure of enjoying views of vast beauty of the mountains and plateaus. Once up on the high mountain passes one really feels to be on top of the world. This exciting experience will leave you dreaming of a new life on the high roads and gives wide range of experiences that will challenge your riding skills and endurance level to ride high in the sky.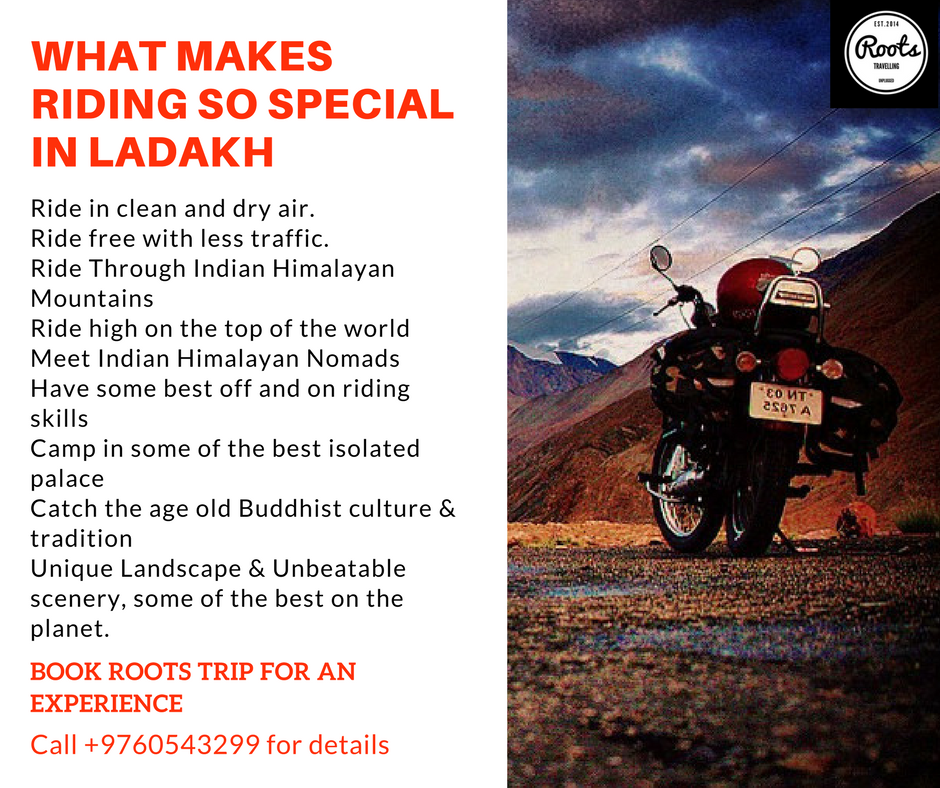 Where am I going?
"Ladakh" in the Farsi transliteration of the Tibetan La-dvags; which means ("Land of High Passes") on the borderland of extreme Pakistan and China that connected the Ancient Silk trade route. Ladakh has been described as 'The Mysterious Land of the Mystic Lamas', 'The Broken Moonland', or 'The Last Shangri-La' for its unique landscape and exquisite culture.
One sees no horizon here but only mountain peaks soaring up to 5 to 6 km. In the prehistoric period Ladakh formed a Great Lake. Even at present the region has some of the largest and most beautiful lakes, Pangong and the Tsomoriri lakes. The walls of dramatic mountains that hem in Ladakh make for an unforgettable landscape, but be aware that road access requires crossing high passes, which close from around October to May (or longer when snows are heavy).
It is a repository of myriad cultural and religious influences from Tibet, Indian subcontinent and Central Asia.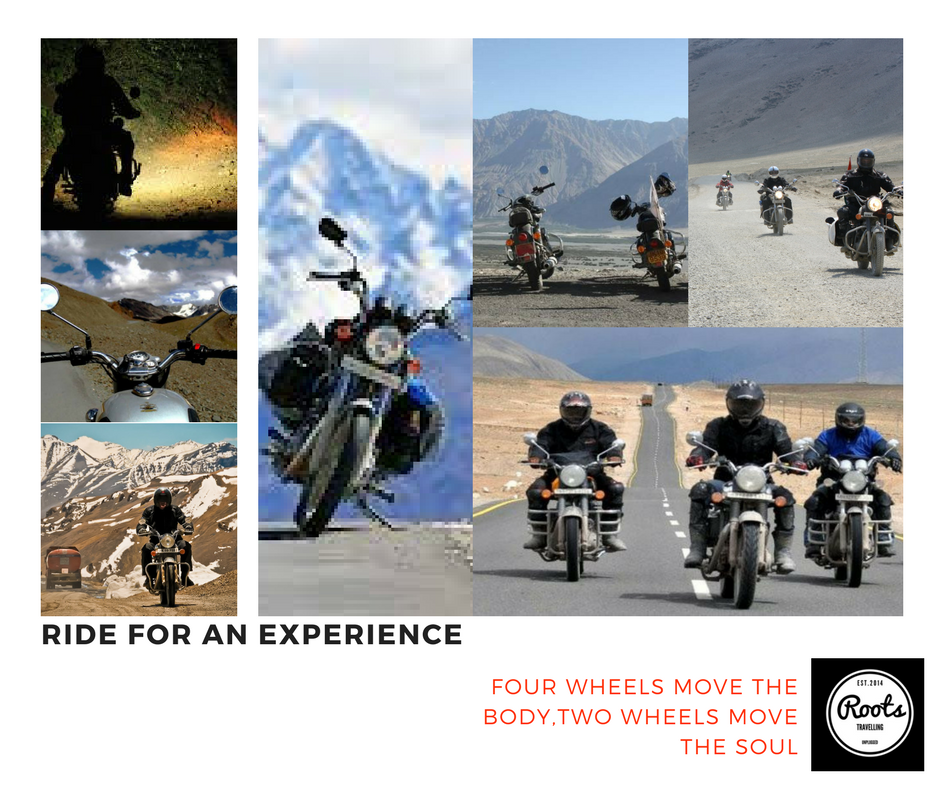 How do I ride in tough terrains?
Please be in speed limit for your adventurous ride and for your better tomorrow. Riding in Ladakh is totally different as compared to other parts of the world. You will find a small layer of sand over the metalled roads in Ladakh everywhere, which weakens the grips and may cause accidents. Follow the instructions by the trip leader always -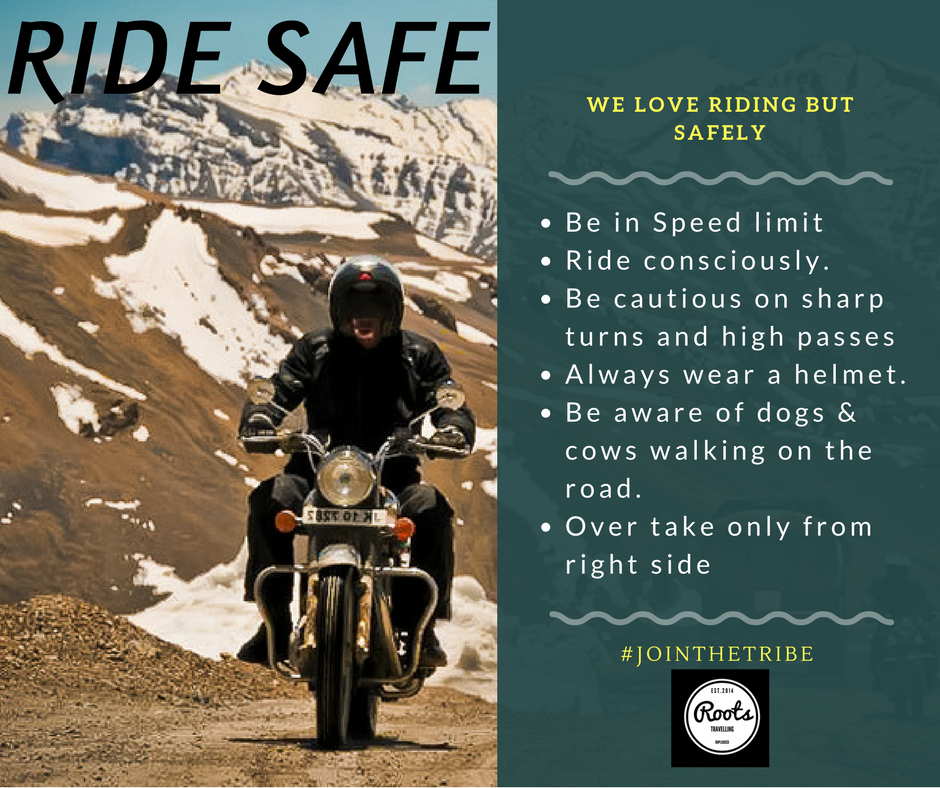 Inspired? Join us on a journey to the land of Yaks and Yetis, Stupas and Sherpas and some of the best roads on earth. Make your own story and have your own experience. Live Love Ladakh
Start planning your summer getaway to Ladakh with Roots now!
Check our adventures at www.facebook.com/travelwithroots
Planning a trip or an adventure across India? Contact ROOTS for the best way of experiencing it.
So keep traveling and sharing your roots moments with us. Stay #Rooted