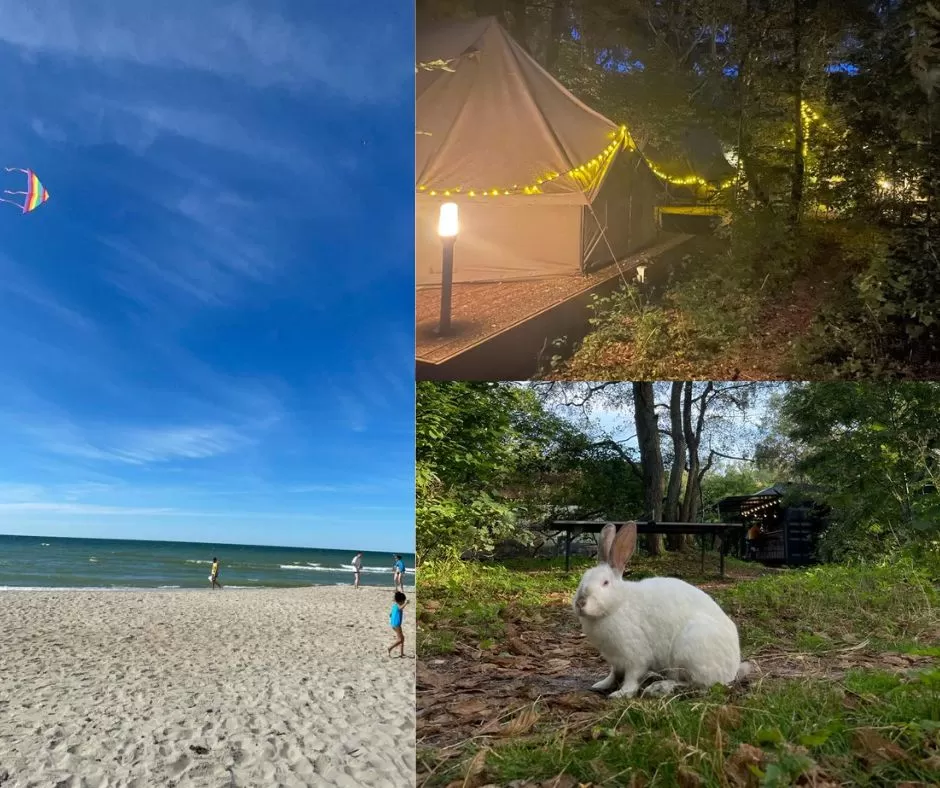 Why do we travel? What appeals to us when we search for getaways? Retreats that help us snap out of the auto pilot mode our brains are usually in. One such retreat or must I say Glamping site is in Curonion's spit - a UNESCO World Heritage site and National Park. The northern part of the spit lies in Lithuania and the southern part in Kaliningrad Oblast, Russia.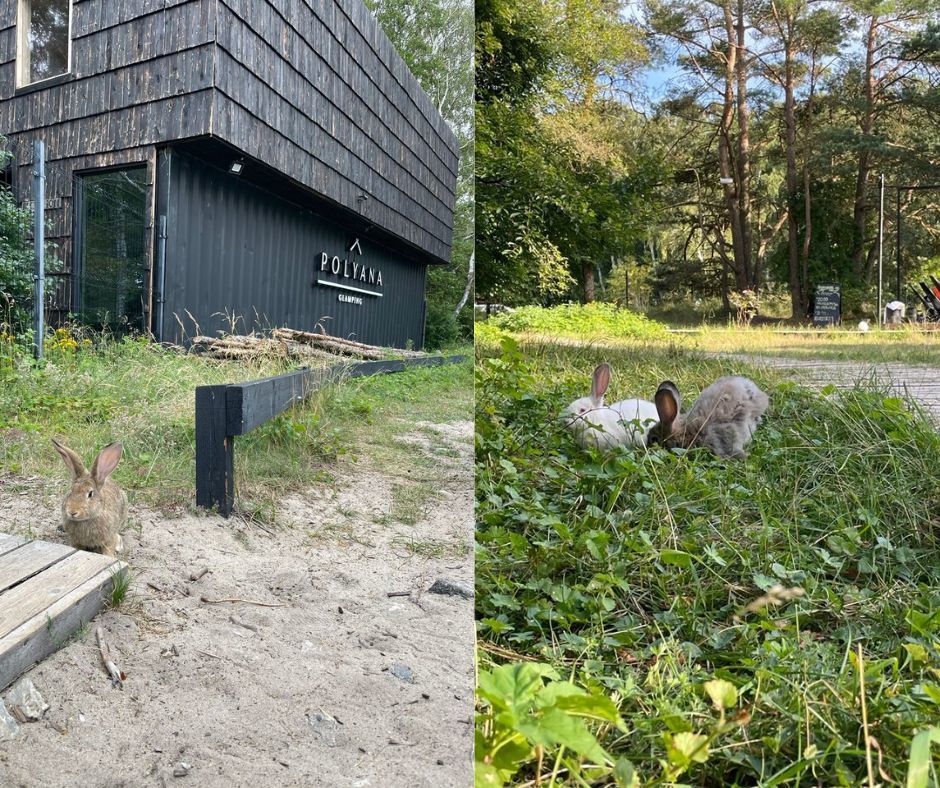 Why Chose Polyana Glamping?
The memory of a psychologist's golden words come to mind - She displayed an experiment of a fish, living in a tank whose water gets toxic with time in the absence of any cleansing.
Then the fish is shifted to clean tank in a non toxic environment, temporarily like she is on a break and she begins to thrive; before finally going back to its permanent toxic tank where she merely exists. The point being, Glamping in this protected habitat and making this forested heaven your home for a change will not only encourage you take a break from everything "Routine" but you will leave with such a hangover that your brain and heart will continue to yearn for the feeling your Glamping days gave you, and you will strive to create the same conditions for yourself.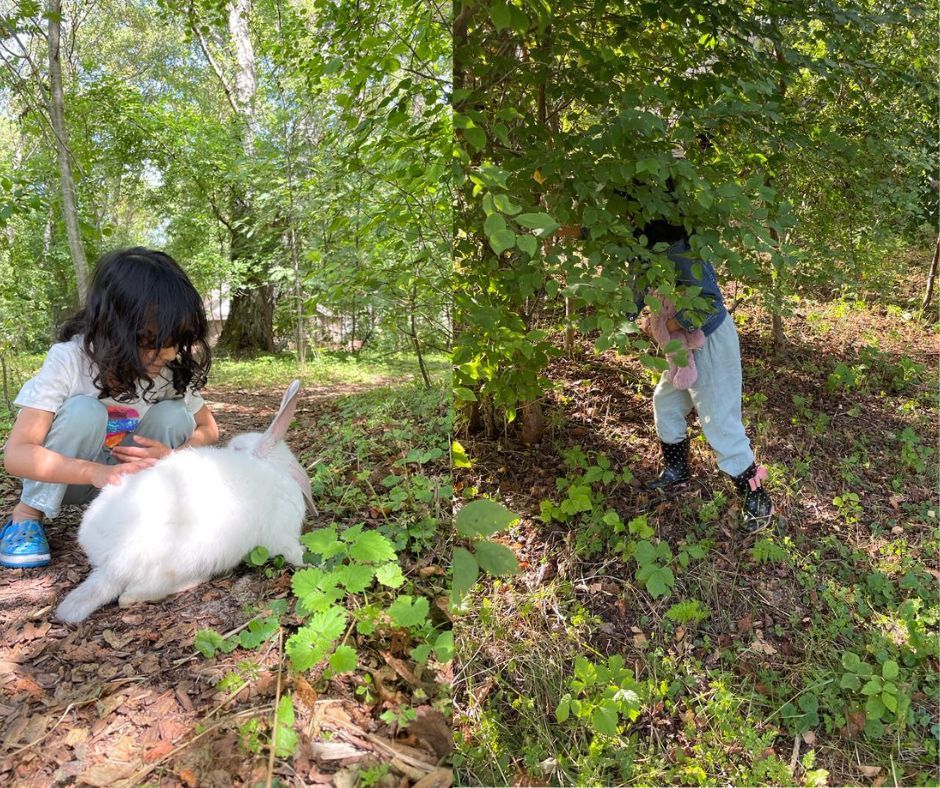 Located in Lesnoy Resort Village, this is the first Scandinavian style Glamping facility set up amongst the Baltic states. They pride themselves and rightfully so for peacefully coexisting in the midst of the forest. It is a luxurious, comfortable and yet a very humbling experience.
One walks into this site and the vibe is - Absolute acknowledgement of the greatness of nature and gratitude for giving us humans space to enjoy God's greatest blessings.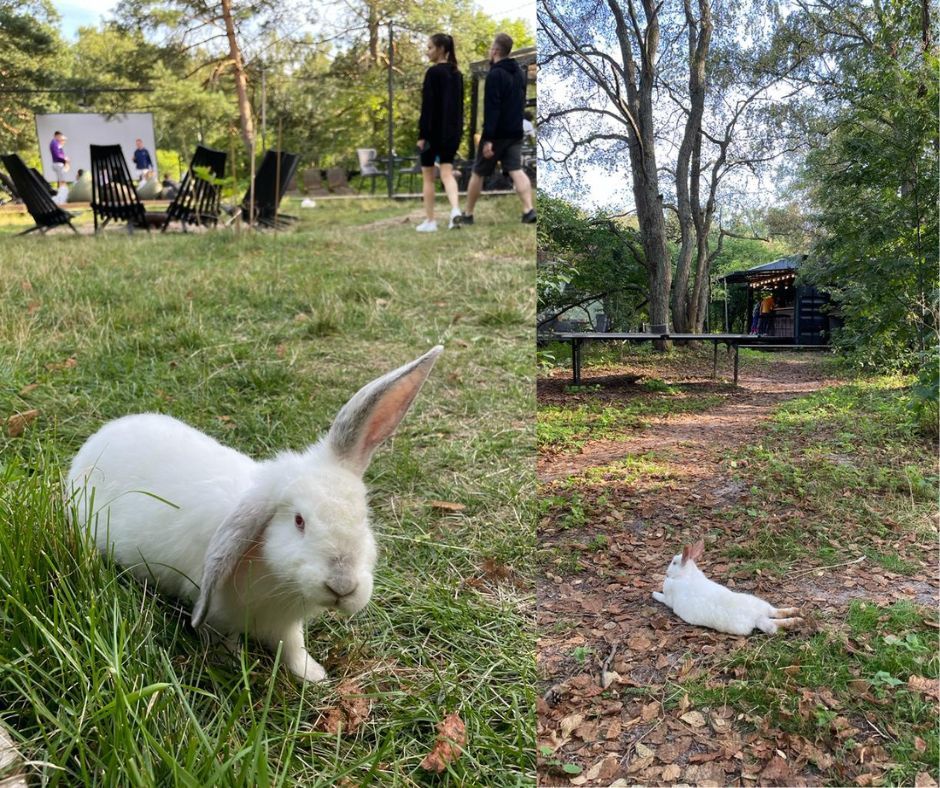 The Tents
They have set up 25 luxury tents in the forest with close private access to the Baltic Sea. The camping site is gated and secured. The parking area is equipped. The tents a spacious, inviting and feel like a comforting hug. First impressions - Front porch with garden chairs and coffee table to drink your 'drink' & live a dream, Clean tents with queen sized beds, Soft hypoallergenic Egyptian linen, Electric warming sheets, room Heaters, Lamps, good Wi-Fi. You are set to be comfortable and love your experience here be it sun or rain!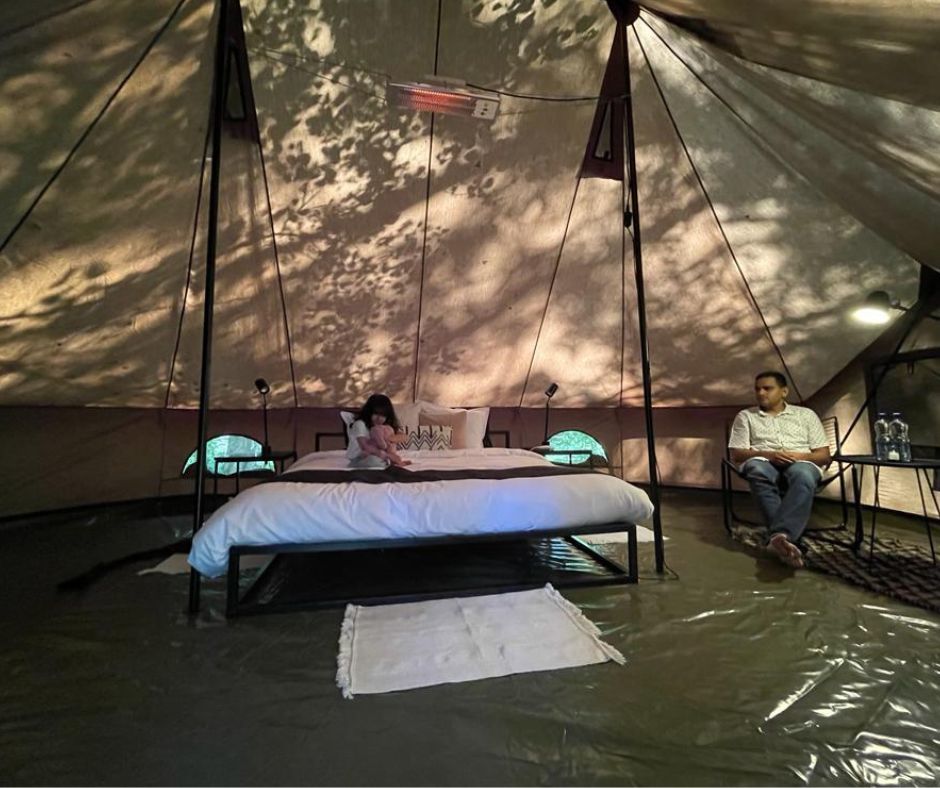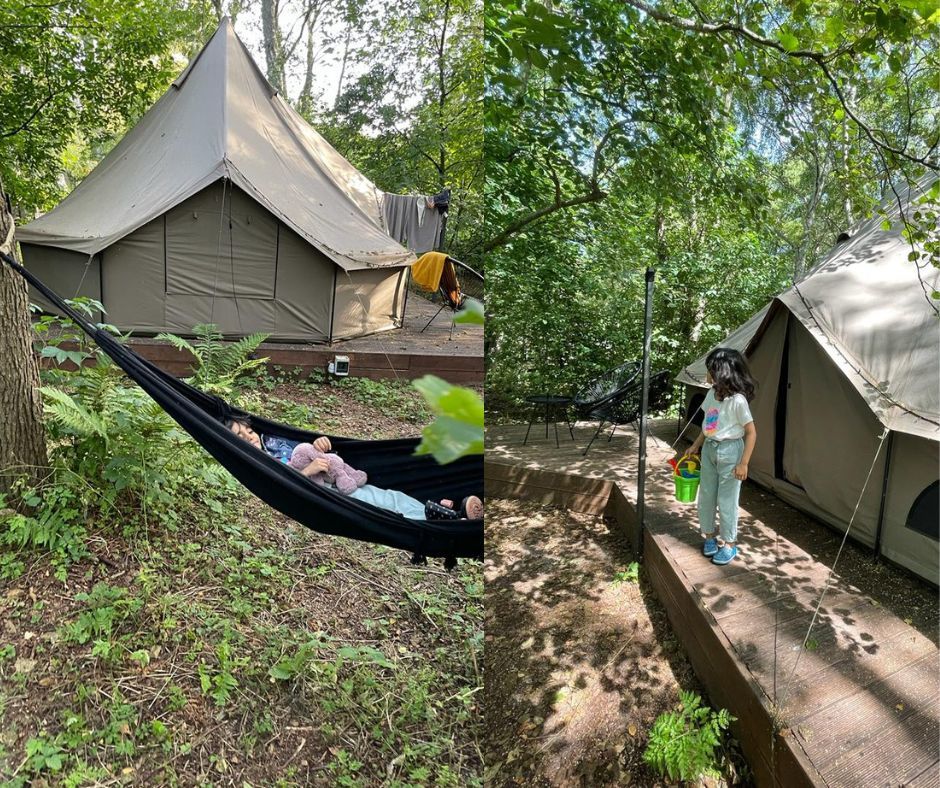 Dining
A tastefully done up Restaurant and Bar with warm supportive staff. Whats not to love? Sufficient option for meat and fish lovers, there is enough to satisfy the vegetarian palate as well. Hookahs are also available to enjoy while you are lounging outdoors.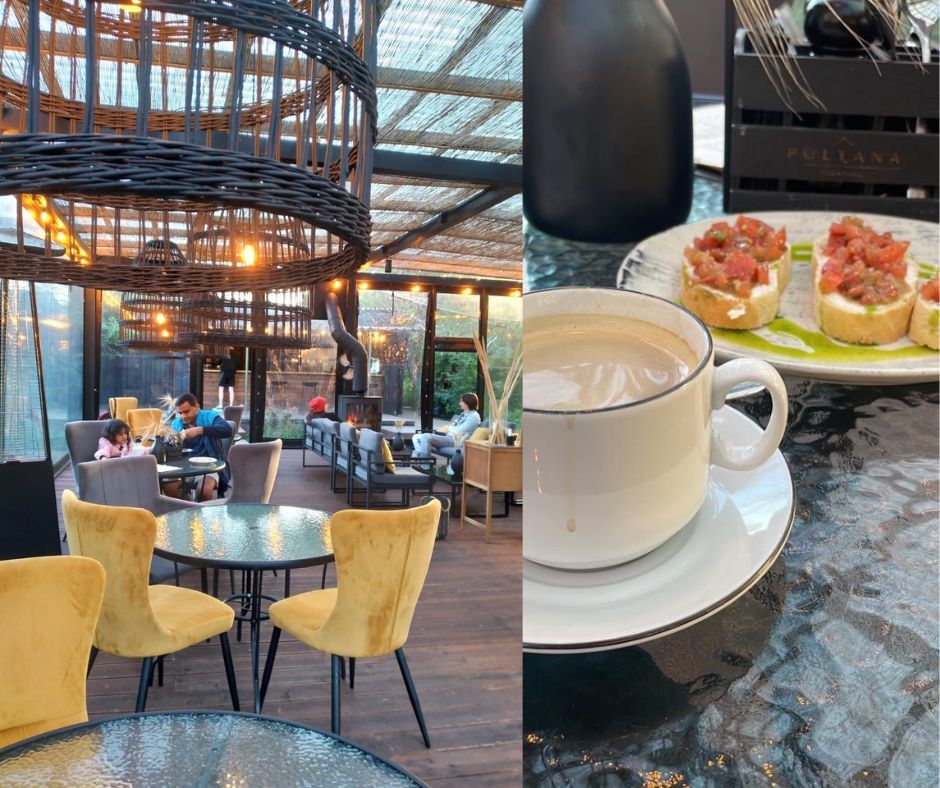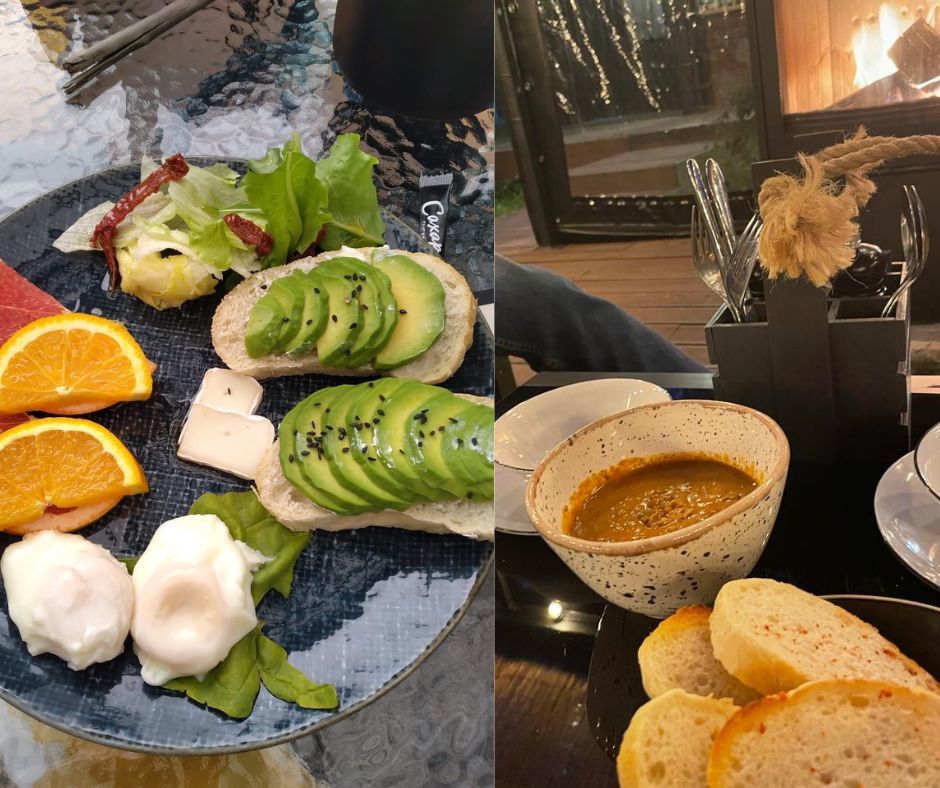 There is an adjoining space for events, live music, open air cinema and the quintessential bonfire. This space really springs to life when the evening starts to set in.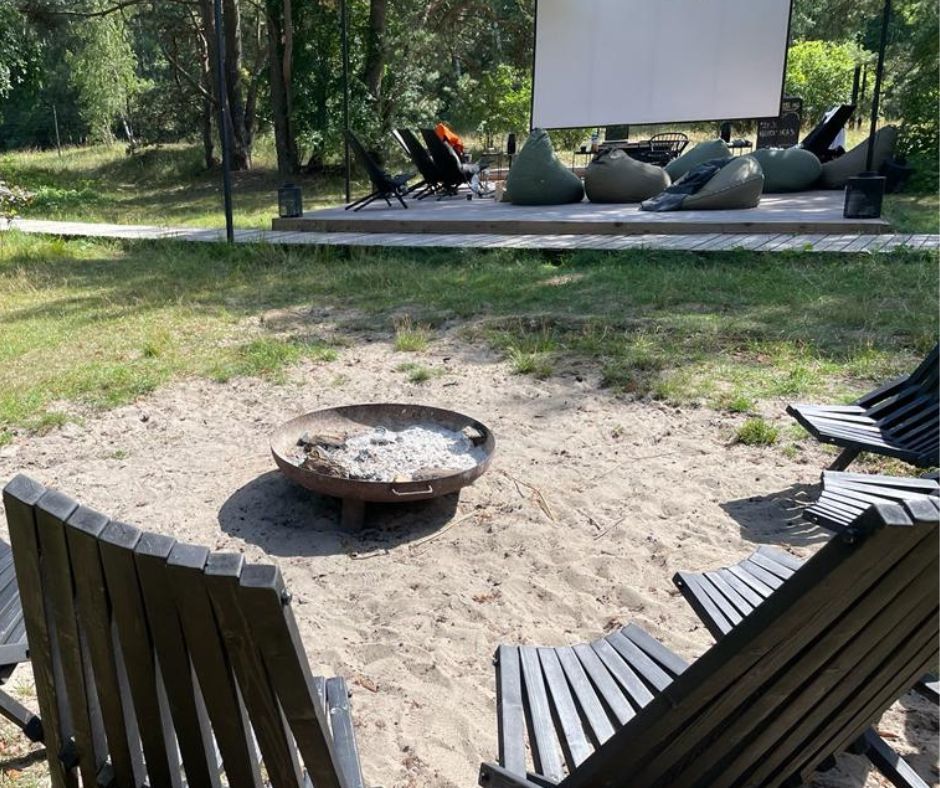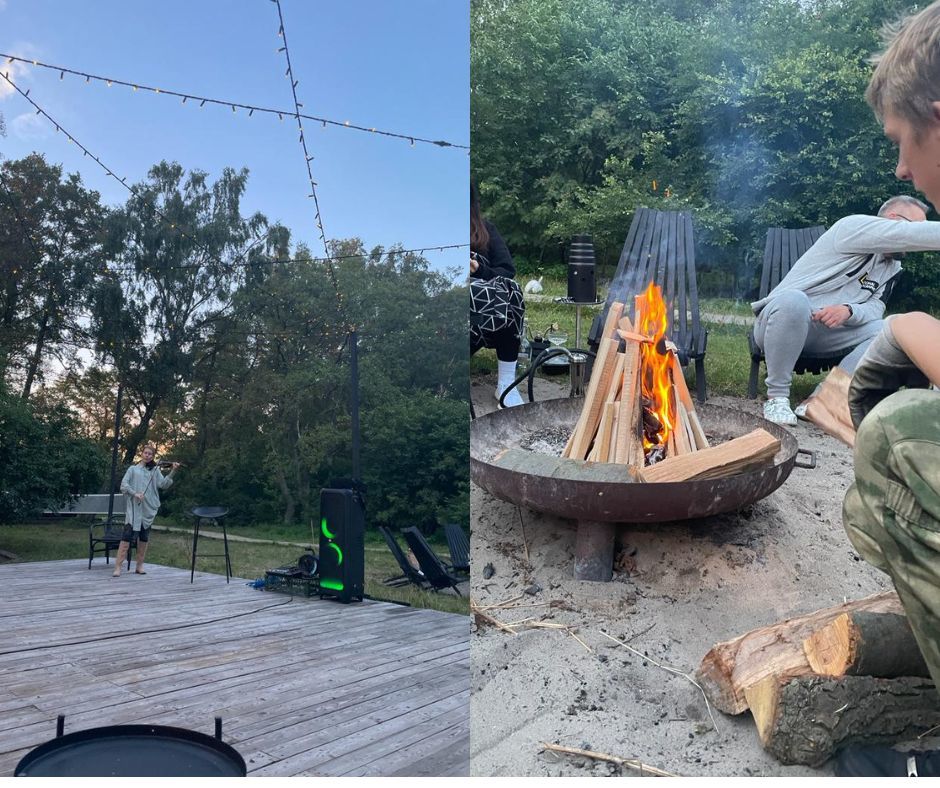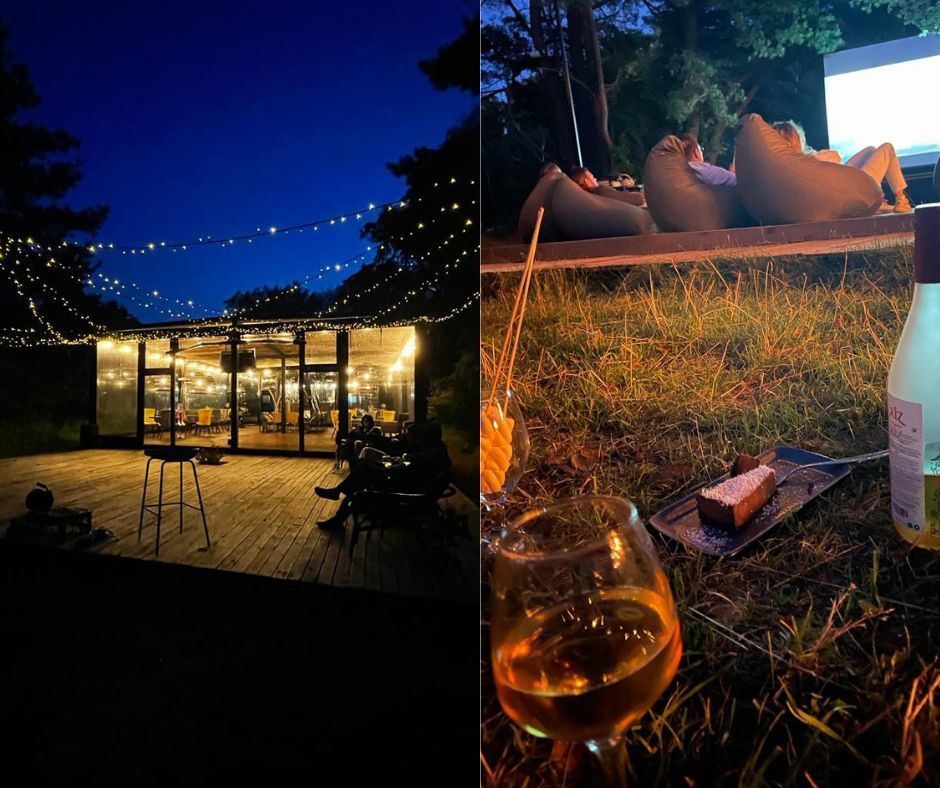 Amenities
They claim, "just come with a good open attitude we have everything you need to make it worth your while." Table tennis, Volley ball, Badminton, Swings, Hammocks, Frisbee & a forest library. Enjoy yourself while the wildlife and trees play and rustle in the Baltic winds.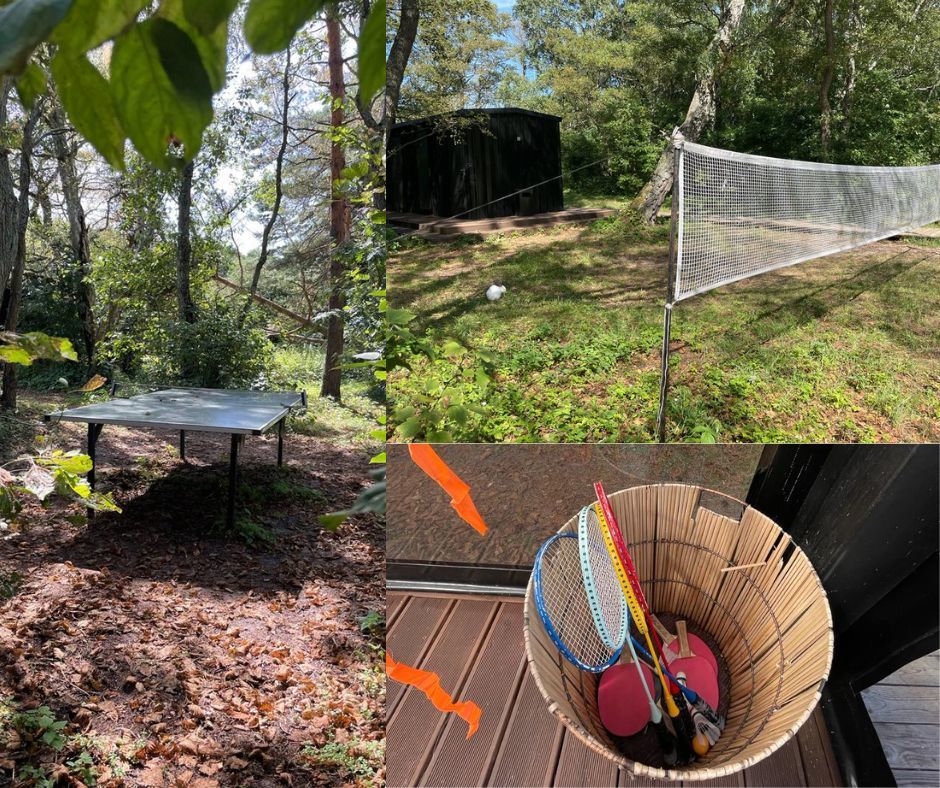 There is free Wifi, tent cleaning service once a day, fresh linen on request once a day, access to safe deposit box, use of a steam iron/iron, first aid box. They also offer a host of paid services like Bicycle rental, a tour of the Curonions Spit, Romantic dinners with services of a personal waiter and complementary French cider, Transfer to and from the airport, Thai & Classic Massages.
Tripoto's Secret Tip - Catch the Sun set and the Sun rise from private access View point located in the Glamping territory overlooking the Baltic Sea, Walk through the various Forest hike trails within walking distance and feel all your worries & anxieties go away.
Picnic with a cold beer on the beach, Enjoy a 4 AM walk on the beach and a monologue of the waves. Just sit back through the entire experience and let nature take over. Last but not the least! walk through the 3 residential villages -Rybachi, Lecnoy, Morskoy.
Be it the wildlife, the cafes, the cute streets or the pretty fairytale houses, the place is a photographers delight.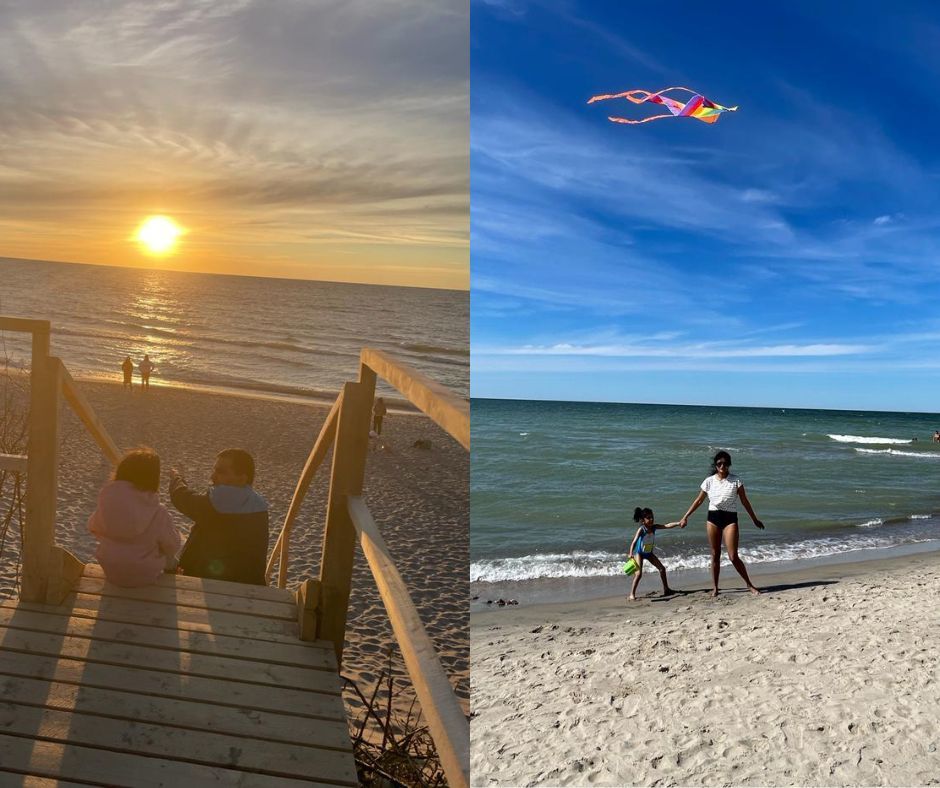 Not so secret tip - Definitely visit the Dunes, Dancing Forest, Curonion Lagoon, Baltic Sea, The royal forest, The Fringilla Bird Banding Station.
Ideal For : The website says that the place is for anyone above 14 years old. However, when we contacted them they informed us that our 4.5 year old is more than welcome if she will not be scared in the surroundings and won't need a special kids room. They do not host weddings, birthday parties or any other gatherings that could be noisy and disrupt their very purpose -Preservation of Silence and the sounds of nature.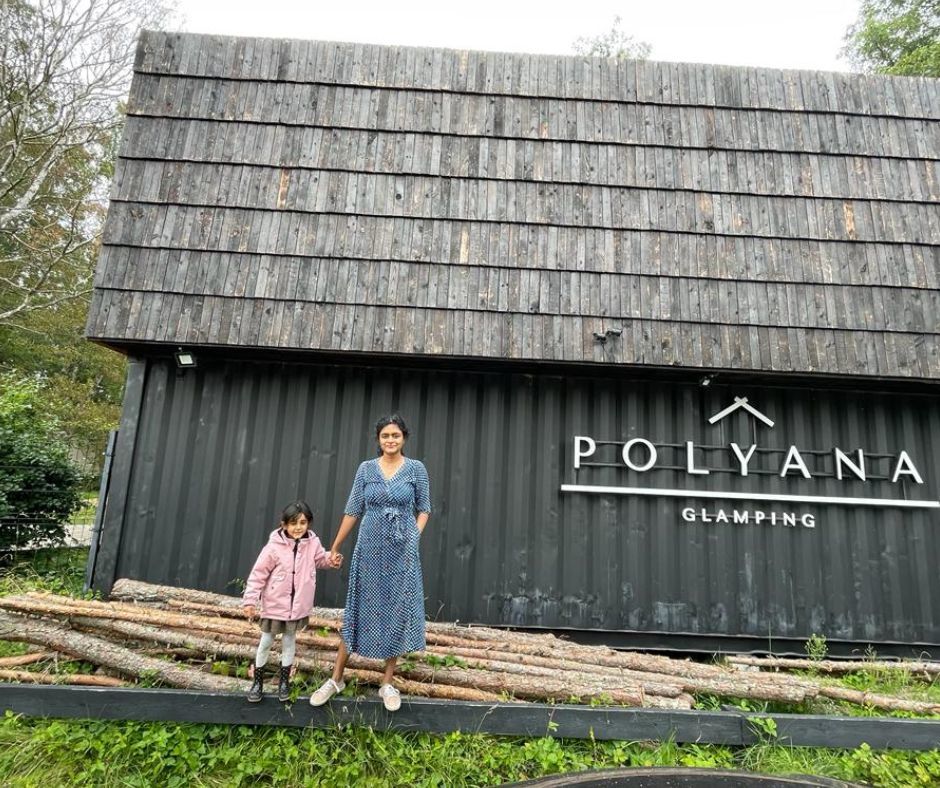 How to reach: The closest Airport is Khrabrovo Airport, Kaliningrad (30 Kms). One can reach Polyana Glamping facility by buses 593, 239 or private Taxi. If needed they also provide direct pick up and drop from the Airport/ your accommodation in Kaliningrad Oblast.
Best Time to visit: The Summer & Autumn months of May - September
Booking details : Bookings can be made directly through the website or as we did by contacting them on Instagram. It will cost you anywhere between 11000-14000 INR.
*Prices may wary depending on the time of visit.
Do you feel left behind in life? It is a non linear thought. Letting it overcome you or even take birth will feel like the cruelest thing you did to yourself. Succumb to the forces of nature. Watch the play of the sun rays on the forest floor, listen to the gush of the Baltic waters.
Watch the delicate movements of the animals at this Glamping retreat. Sleep while the nature sings lullabies and calms your soul. It is humbling to be amidst the innocence and the greatness of nature. Kindness, conscientious living and so much more will awaken within you after this experience.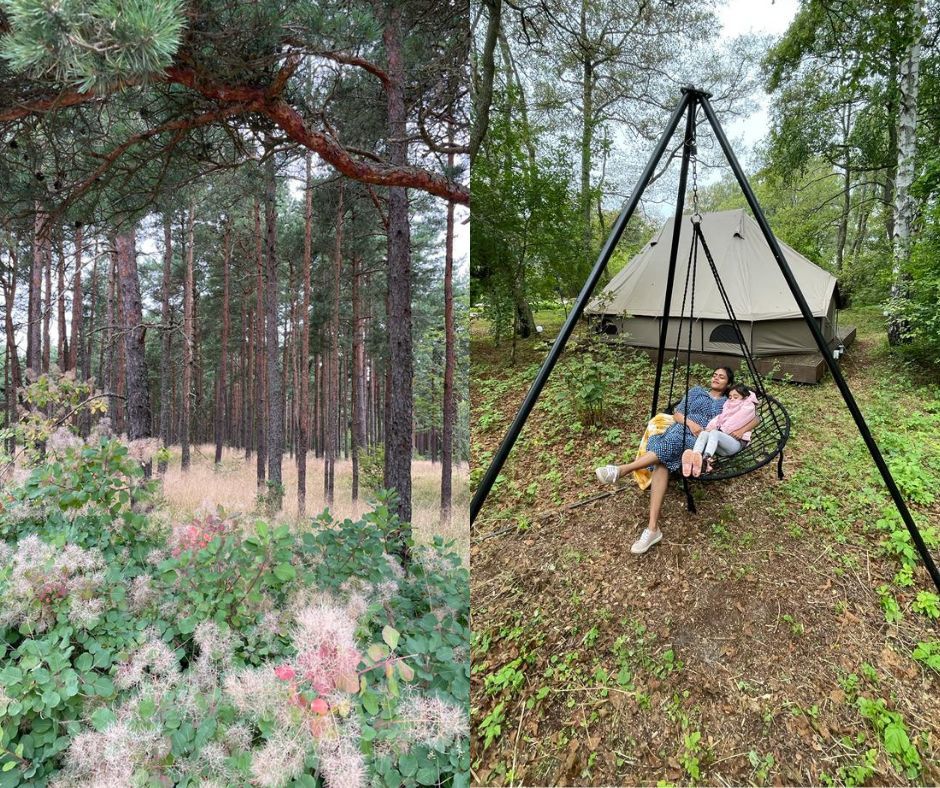 Have you been here and experienced something wonderful? Please do share with me in the comments below.
Ready to travel for free? Earn credits and redeem them on Tripoto's weekend getaways, Mindful Retreats, hotel stays and vacation packages.