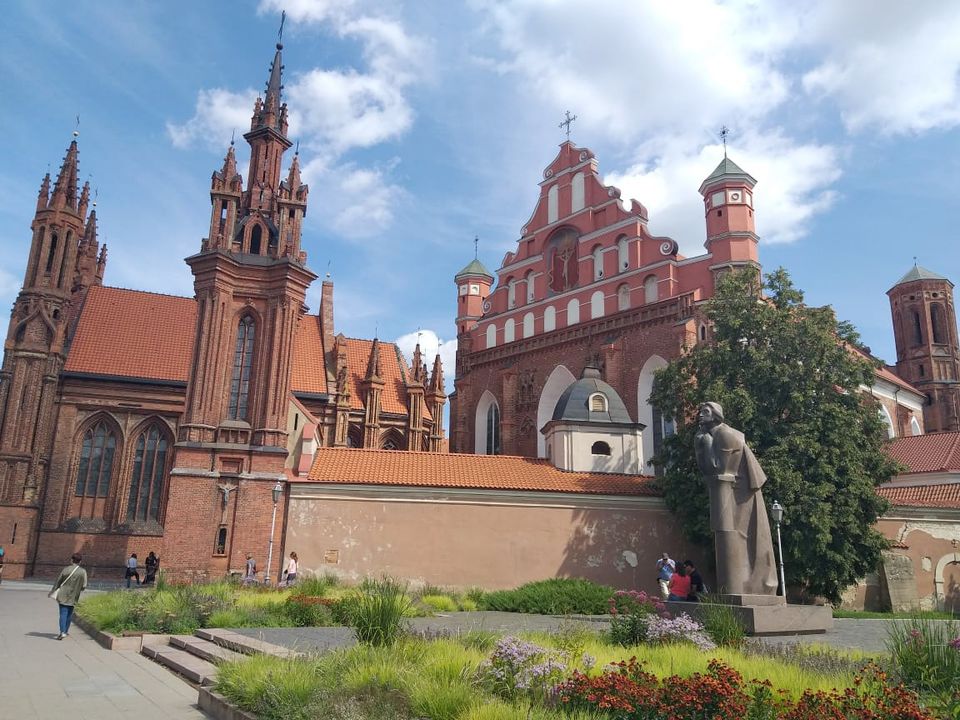 We arrived in Vilnius by Lux Express Coach. It was a 4 hour journey from Riga, Latvia. Lux Express is a popular Coach Service connecting neighbouring Countries Estonia, Latvia & Lithuania. The price of the bus tickets was 19 Euros per person.
We stayed in the Old Town which is the best area to stay in Vilnius. The must visit sights in the Old Town are Vilnius Cathedral, St Anne's Church, Gediminas Castle Tower which has an entry fee of 5 Euros per person and offers magnificent views of the City from the top, Gate of Dawn, The Bastion of the Vilnius Defensive Wall and the Uzupis area. Vilnius is like a Church Town with a significant number of beautiful Churches located just a few minutes walk from each other.
For nightlife lovers, there is a Street just at the side of Novotel hotel which is located close by to Vilnius Cathedral. There are many lively bars and pubs on this Street. We had a great time pub hopping on this Street. We also visited 2 of the best Casinos in Vilnius...Nese Casino and Olympic Casino at Radisson Blu Hotel. It was an awesome experience.
Vilnius definitely exceeded our expectations...We loved this beautiful place and would recommend it as a must see European City along with it's neighbours Tallinn, Estonia & Riga, Latvia.