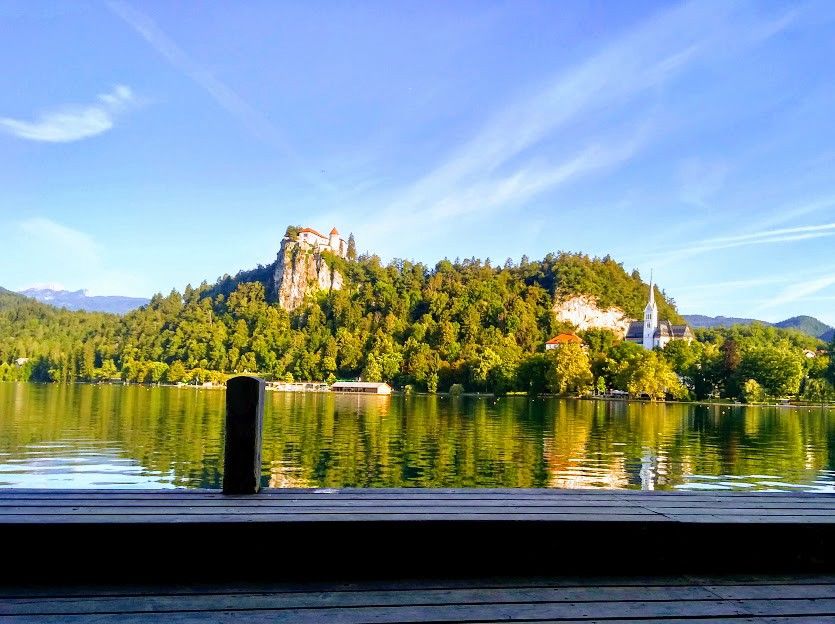 Sometimes, our most random decisions turn out to be the best ones. Slovenia, a tiny European nation, was included in my summer backpacking trip merely for convenience. I was travelling from West to East Europe and needed a filler between Venice and Vienna for logistical reasons. That is when, I thought of Ljubljana, the capital of Slovenia. A 24- hour time frame, that would be engraved in my memory forever.
I got down at the mystic city of Ljubljana at 3 AM. I planned to go to the lake Bled to witness the sunrise over the magical lake. I had 3 hours to pass. So, I walked around the deserted streets for an hour. Wandering on the roads alone at 4 AM in an unknown country gives you a good adrenaline rush. I returned to the bus station, had some snacks and before I realized, it was time for Bled.
Journey to Bled was not ordinary either. Roads through lush green countryside, with clear blue skies with eighteenth-century Scottish structures along the highway, this was a memorable ride. In an hour, I reached Bled. This picturesque lake sat in the lap of Julian Alps. Its water had a crystal blue hue, and it had an island in the centre. There was a small church on the island and a castle overlooking the lake from one of the mountains. Standing there, watching this felt like living a Fantasy literary. It was 7 AM, and there was not a single soul in sight. If someone asks me if there is a moment in my life that I want to be frozen in, this would be it. After soaking at this moment, I decided to perambulate the lake. It was 6 kilometres long, and every inch was scenic. I came across a few joggers and animals along, but it was mostly quiet and serene. When I came back to the spot I started, I could see a few tourists and the daily activities began. I took a seat and spent 3 hours just looking at the lake and listening to music.
"It is not easy to locate on any map; true places never are!"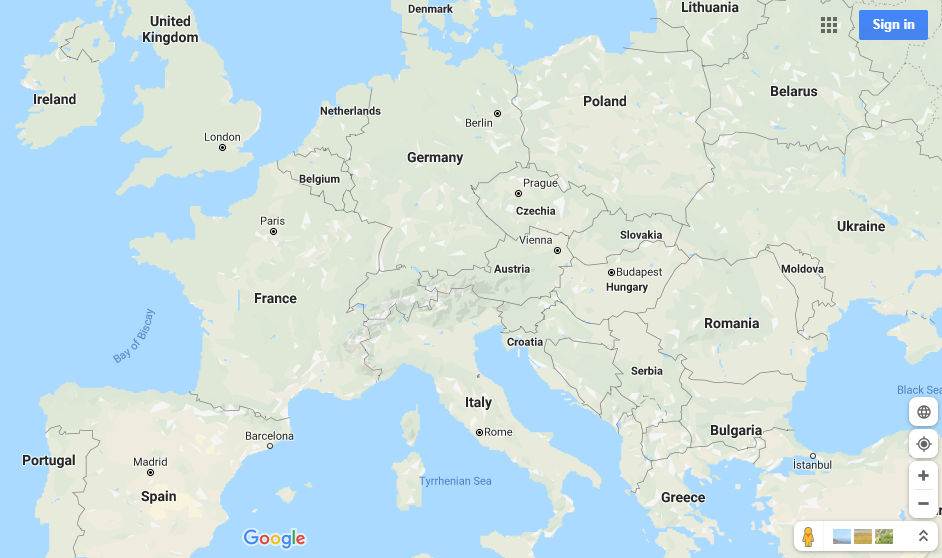 At around 12, I started my return journey to Ljubljana. In an hour, I reached the Centre District. Ljubljana was not an ordinary city. It was more like a town in the 1900s. With a castle in the centre and a surrounding town square, it had stunning 500-year old buildings. Slovenian architecture, aka Baroque architecture, was unique, reminding much of its Roman history. One could easily walk around this city. There were drinking water fountains all around and fabulous eateries, serving local cuisine. My first stop was the Ljubljana castle. The castle was on a cliff accessible on foot or the funicular. I walked up the cliff to witness the marvellous fort constructed in the 12th century. The flag of the city of Ljubljana surmounted the castle tower. The castle was partially destroyed in the Ottoman invasion and subsequent wars. And the castle offered terrific views of the capital city.
I walked downhill and walked towards my next destination, the Dragon Bridge. It was built when Ljubljana was a part of the Austro- Hungarian empire. This bridge is a beautiful representation of the Viennese architecture with four frightening dragons in each corner. From this bridge, we can relish the serene river Ljubljana passing through canals. The city also offers boat rides to appreciate the city's beauty from a different perspective. I walked along the banks of the river, into the town square, gazing at various buildings. This architecture was indeed one of a kind. As the day passed, I was getting hungry and entered one of the eateries along the river. Since everything was new, I just asked them for something local, but vegetarian. They served me the Struklji, a Slovenian Pasta. Struklji is essentially a meat porridge, but they made it vegetarian for me.
After a tasty late lunch, I explored the city a bit more. I walked from end to end covering around 15 kilometres on foot, just admiring this atypical marvel of Ljubljana. In a while, I reached the Tivoli park. Just outside the old city, this is where the whole population hangs out in the evening. Filled with families with kids and dogs, the park was lively. I found a corner and dozed off for a while. The late evening saw me exploring the streets again, as dawn offered a completely new outlook of the city. Cafes were buzzing, singers were performing, and the lights were rolling. It was as if the whole town turned into a club. Every night in this city was a festival. As I was walking through the city, there was a group performing Contemporary Slovenian pop music. They were playing the accordion, fiddle, violin, and drums. Very soon, they became the centre of attraction. The whole city was dancing as they stood in front of the castle, mesmerizing everyone with their colossal tunes. It was magical. Never did I ever witness a sight like this. And this was the perfect end of an ideal trip.
Whenever I think of Slovenia, I feel guilty. Guilty, because while planning, I considered Slovenia as a stop for convenience rather than an actual destination. And I learnt my lesson. You never know, who or what might catch you unexpectedly.