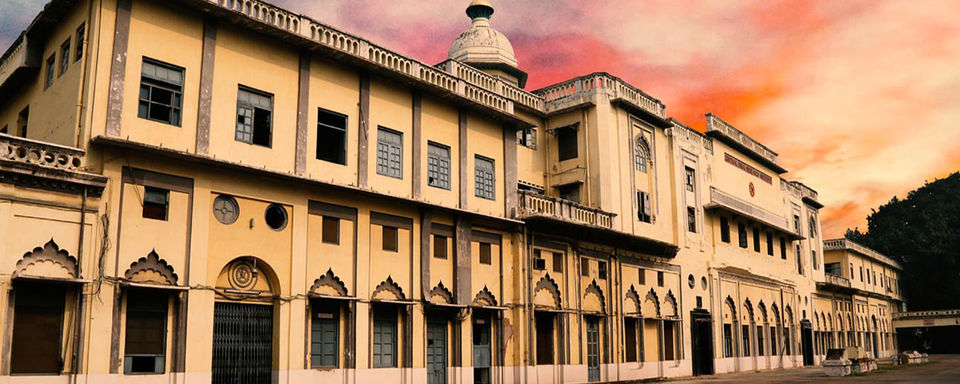 The historic city of Lucknow in Uttar Pradesh, India, is set to embark on a new adventure in tourism with the conversion of five opulent palatial buildings into grand heritage hotels.
These buildings, which have their roots in the Nawabi-era dating back to 1722 and 1856, including Roshan-ud-Daula Kothi, Chattar Manzil, Kothi Gulistan-e-Iram, Kothi Darshan Vilas, and Kothi Farhat Baksh, are set to undergo a dramatic transformation that will preserve their beauty while serving the interests of the state's thriving tourism industry.
The move by the Uttar Pradesh Government is inspired by the success of Rajasthan, which has already converted more than 200 historic buildings into hotels, bringing a steady stream of visitors to the state.
The government aims to emulate this success by converting government-owned historical structures into hotels, under the public-private partnership model, rather than just permitting private historical buildings to be converted as in Rajasthan.
Currently, the buildings are protected, but they will soon be brought under the unprotected category to convert them into operational hotels. The government has outlined stringent guidelines to preserve the buildings' historical and cultural significance, including not altering the buildings' façade. Private parties managing the heritage hotels will be monitored by a state committee, ensuring that they invest in developing the monuments to the standard of a five-star hotel.
This ambitious project aims to promote tourism in the region and showcase the grandeur of Lucknow's Nawabi-Era heritage. The city's rich cultural and historical past, combined with the new grand heritage hotels, promises an unforgettable experience for tourists.
The Uttar Pradesh Government's vision for Lucknow is to create a destination that is unique and unparalleled in its grandeur and hospitality, attracting tourists from all over the world. The process of converting these Nawab-era monuments into heritage hotels is already underway.
The government is optimistic that this bold initiative will transform the region's tourism industry, bringing economic prosperity to the state and its people.
Ready to travel for free? Earn credits and redeem them on Tripoto's weekend getaways, hotel stays and vacation packages!
Think we missed out on something? Tell us about it in the comments below. Or write about it here on Tripoto and earn Tripoto Credits!