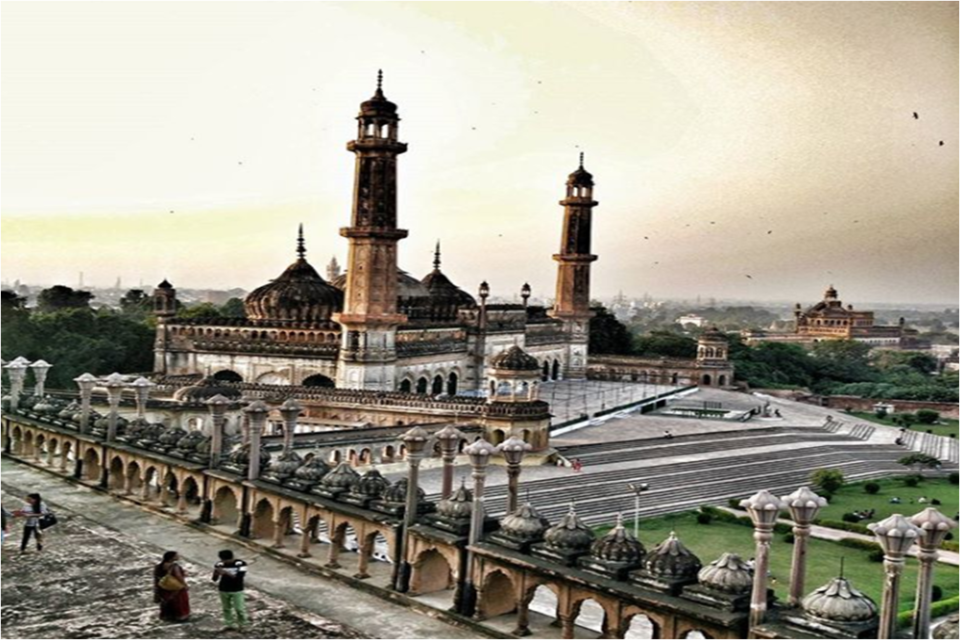 People take break from their busy schedule and for every one the reason for a break is different. For me it is packing bags and going off to a completely new place. To keep myself motivated, I have even created a complete list of places which I want to travel around.
This time, it was a place that most of us have been hearing a lot about. Lucknow, the capital city of Uttar Pradesh that never succeeded to make it to my list. For some strange reasons, this place never grabbed my attention, regardless of the fact that how vibrant the city is when it comes to rich history and cultural heritage it possess.
So as they say NEVER SAY NEVER, in spite of saying no to this city, my recent official tour landed me here and to my surprise, it did manage to change my perception. Indeed a city of Nawabs, it welcomes you with all its warmth.
The first day in the city kept me busy with the official work. However, in the night while leaving from work, contrary to my expectations, the city was glowing bright at even 10 PM. Oh by the way, a dear friend of mine who hails from Lucknow, luckily was in the city at the time of my visit. So, he pretty much excited about me being there held the fort and guided me throughout my stay to all beautiful places, street food, the famous markets, gullies and chowks.
Gomti Nagar, the most developed part of Lucknow and the notorious Sahara Pul (A place which is said to be the adda of various gangs) was my first spot. We rode through the place till 11 in the night. By the way I found one Marine Drive there as well, yes this one is the duplicate but it won't disappoint you as well. Just to clarify, there is no sea anywhere near this Marine Drive but away from city traffic, wide clean roads at one hand and a lovely view on the other makes it perfect for a laid back day. The relaxing atmosphere of this place is all you need when need a short break within the city.
While going towards home, we passed Hazarat Ganj or simply Ganj (the name localities prefer). Situated in the heart of the city, this place is famous shopping and a hang out place. For me, the reason behind the liking for this place is neither shopping nor hangout. It was "Sharma ki Chai" that took my heart and this place became my morning tea adda for all the days I was there. With tea, they also serve the amazing bun and butter in town.
Speaking about mornings of Lucknow, how can we forget to mention sun rise. No matter how many times we have seen a rising sun, this view is always terrific. While we were heading towards The Residency the very next morning to witness the chirpy mornings, I found that perfect spot to see sunrise- Kesarbagh.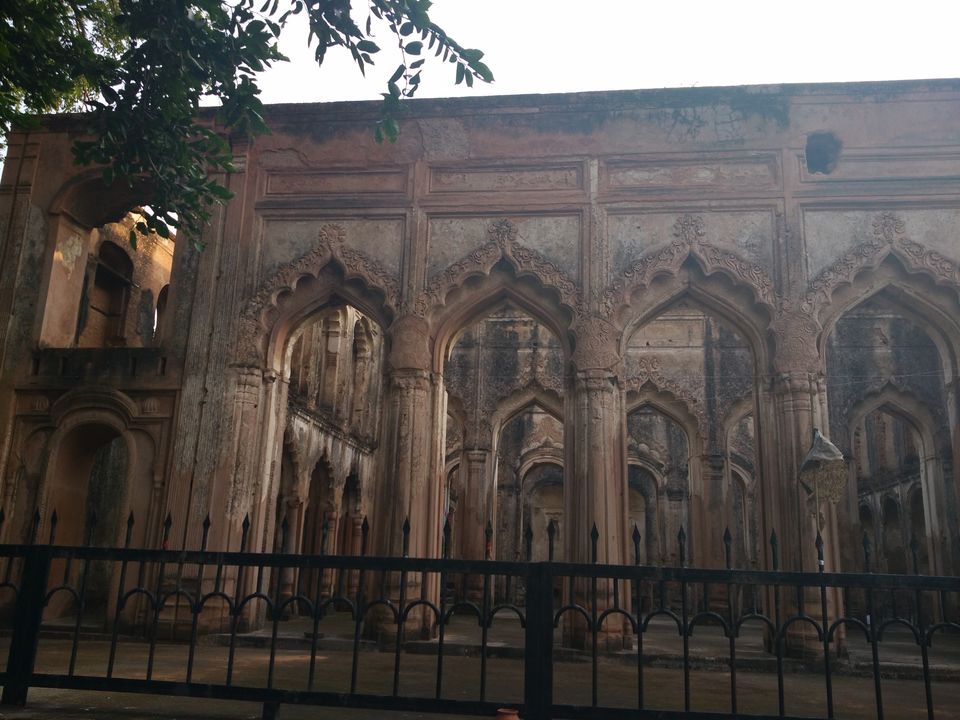 The Residency is also called British Residency, which holds an important place in history. The main attraction of this place is three cannon placed in a line and the shattered walls of the Residency. The best part of this place was, despite damaged walls, the place is lush green with meadows and flower beds surrounding the buildings. The cemetery nearby has graves of 2000 men, women and children where each grave tells its own story. We spent around an hour strolling in the park, in the graveyard and soon left for home.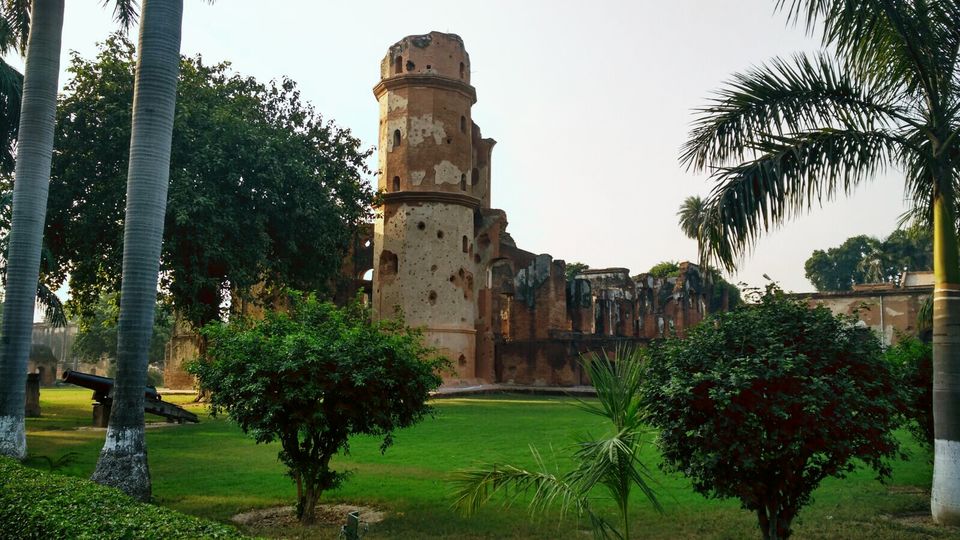 While going back, my friend cum tour guide decided to take me through chowk where famous Rumi Darwaza is located. A 60 feet tall door which used to be the entrance of old Lucknow and now when the city has expanded its wings, this big door has moved to the center of the city. Just adjacent to Rumi Darwaza stands an antique piece of architecture, Husainabad clock tower. Like many places in Lucknow, there is a story associated with this beautiful clock tower as well. It is said that during British rule, the clock tower was adorned with a golden bird on the top but Britishers took it away with them.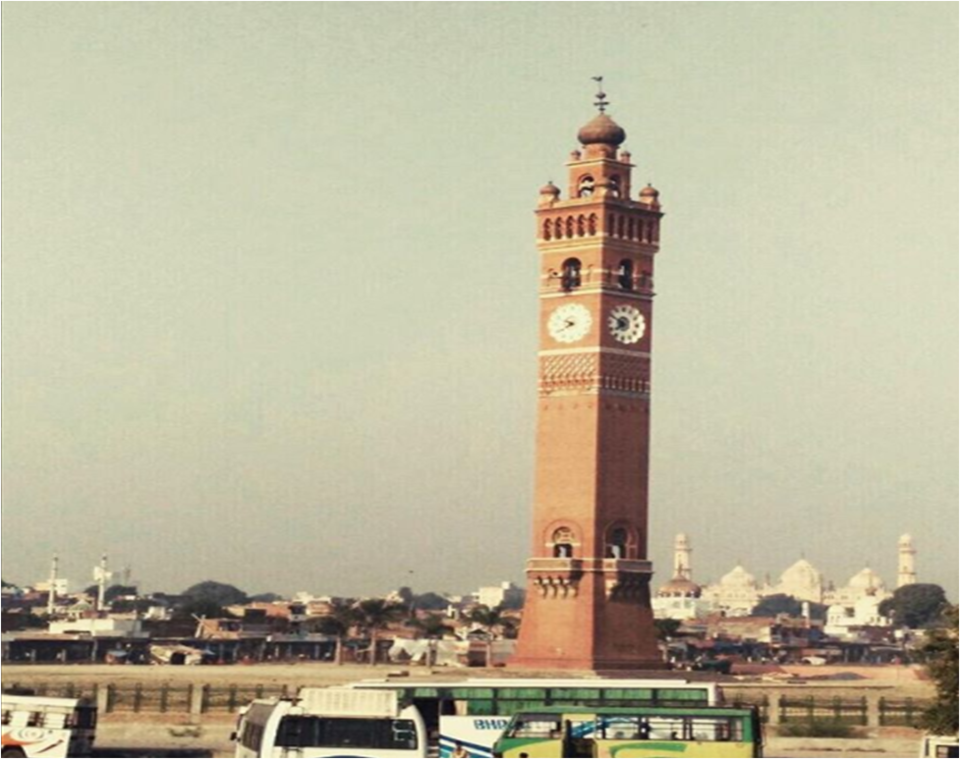 After adoring the beautiful architecture of the city, and not to forget Bada Imambada which perfectly captures the essence of the city, it was time to taste some mouth watering dishes. Lucknow's speciality is its food. From biryanis, kebabs to breads, the city serves a feast to food lovers.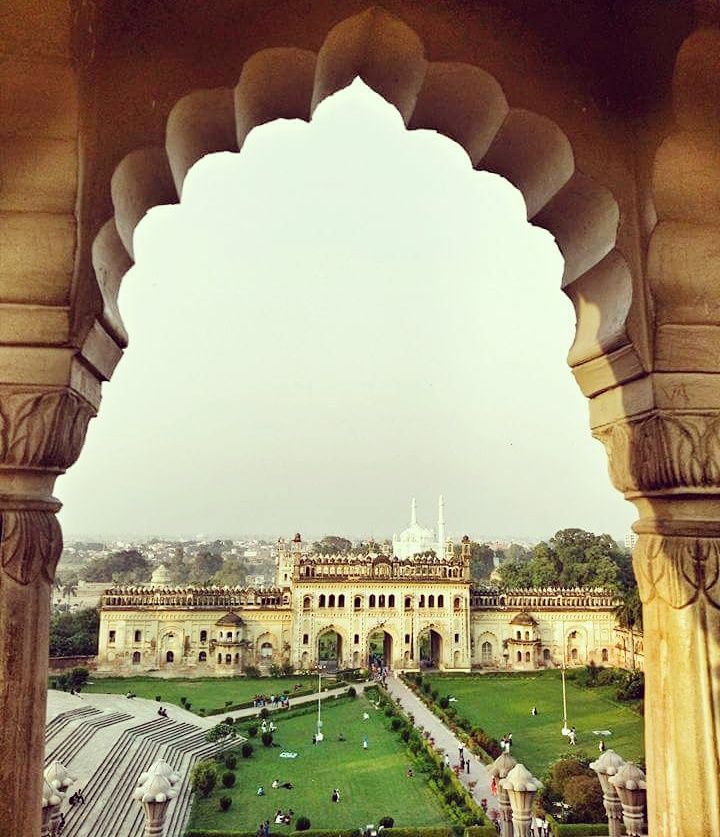 My guide suggested Mughal Zaika in Aminabad and yes they serve the most amazing Mutton Bungosh and Biryani. A meal is incomplete without a mouth watering Dessert. So, now the time was to try Shahi Tukda. Honestly, in the beginning I was not keen to try this one but indeed a royal indulgence it was. This Shahi Tukda was just tempting and a must try.
Next in the list was Indira Dam. This sight is unique in itself- a canal that flows over the river Gomti. The view of the water gushing with such great force looks awesome, somewhat an experience that you should not miss to experience.
City, food was done. Now was shopping!!! Went to the markets to explore the famous Chikan suits, Kolhapuri etc.
My list was endless, shopping for Kohlapuri's to trying a special butter made by dew which melts in your mouth in seconds to tasting Lucknow's world famous kulfi. Everyone who has visited this city has a different story to tell. No matter what people say now, this city has given me some lovely memories which I will cherish throughout my life.
If you are still thinking to give this city a visit, just pack your bags and go. It's a completely new world out there, experience it all.