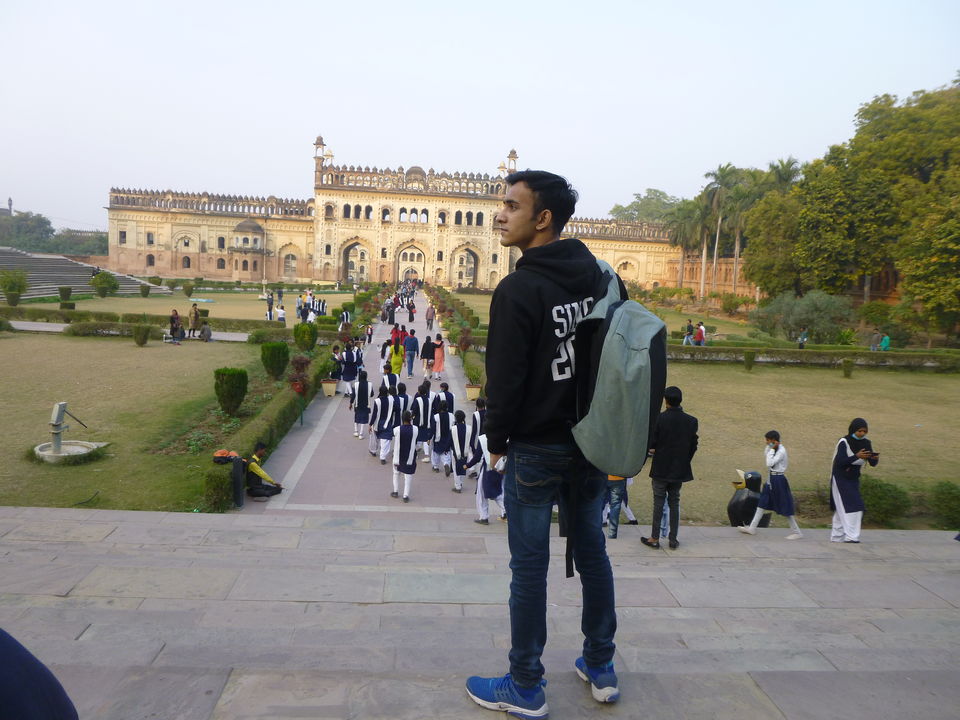 LUCKNOW
Situated on the bank of river Gomti, the City where the Britishers believed their Luck begins Now, such was the city which is popularly known as the place of Nawabs along with the Tehzeeb & Adab followed by the world famous Kebabs. By this time, I am pretty sure you must have adjudged the name of the city I am talking about; it's none other than the city of Cream Monuments and the Fabled City our Lucknow.
From where did this word Lucknow came??
While there are a number of stories regarding the name of the City of Nawabs, here are the some of them below:
1. LAKNA: As the historians and earlier stories have mentioned, it is said that there was a Tribe named Lakna, which use to reside in this place in the earlier times. The people of this Tribe were of Short Height & Dark Skin and were also said to be very strong physically also. So, it is said that the the name LUCKNOW was derived from the word LAKNA.
2. LAKSHMAN: It is said that after returning from Sri Lanka, Lord Ram gifted the city of Lucknow to his younger brother Lakshman, from where it was further named LAKNAVATI which twisted and concluded to the word LUCKNOW.
3. LUCK+NOW: It is said that people use to practice agriculture in Lucknow and grow Indigo here. So, as mentioned above also, the East India Company officials believed that this is the land of Luck and they believed their Luck begins Now, so they named it LUCK+NOW = LUCKNOW.
4. NAKHLAU: We often see the residents of Old Lucknow City calling it's name as NAKHLAU. It is said that the Nails (NAKHUN) of Lord Buddha were found near the Dollyganj (now Daliganj) which gave origin to the word NAKHLAU which further changed itself to LUCKNOW.
NAWABS
Who were Nawabs?
It is said that to maintain their administration in the province, the Mughals appointed their Vizier (Wajeer) who was stationed at the city and came to be known as Nawab.
Entrance of Nawabs:
Before the year 1722, the province of Awadh was ruled by Sayyids and Sheikhzadas. They were appointed by the Mughal rulers but by the time they became powerful and stopped obeying rather started disobeying the Rulers. In order to end their rule, in the year 1722, a young man named Sa'adat Ali Khan from Nishapur which is situated in Iran was called to Awadh. Saadat Ali Khan as said, was a very good fighter, upon his arrival began to survey from people regarding the Sayyids & Sheikhzadas. While the Sheikhzadas use to reside in Lucknow, on the other hand Sayyids use to live in Kakori. Saadat Ali Khan came to know about the rivalry between the Sayyids & Sheikhzadas. It is said that the Panch Mahal (Now KGMU) was the Palace of Sheikhzadas and there was a Sword dangling at the entrance, so that anybody who use to enter the Panch Mahal should first bow and enter it thereby automatically accepting the rule of Sheikhzadas. According to the survey done by Saadat Ali Khan, it came to his knowledge that he cannot defeat the Sayyids & Sheikhzadas in a direct battle as these people were so strong physically also, so he decided to play a mind game with them. Saadat Ali Khan called the Sheikhzadas to Kakori, in order to sort out their differences with Sayyids. After accepting the proposal, when the Sheikhzadas moved out of Lucknow and proceeded towards Kakori, Saadat Ali Khan counter attacked Lucknow and cut down the dangling sword at the Panch Mahal, thereby ending the rule of Sheikhzadas & Sayyids and becoming the First Nawab of Awadh.
NAWABS:
First Nawab: Saadat Ali Khan, he was married to Khadija Alam (1722-1739)
Second Nawab: Safdar Jung (1739-1754)
Third Nawab: Shuja-Ud-Daula, his wife Bahu Begum made Makbara for him. (1755-1775)
Fourth Nawab: Asaf-Ud-Daulah, he shifted Capital from Faizabad to Lucknow. He also constructed monument like Bada Imambara which was completely a work of Philanthropy (1775-1797)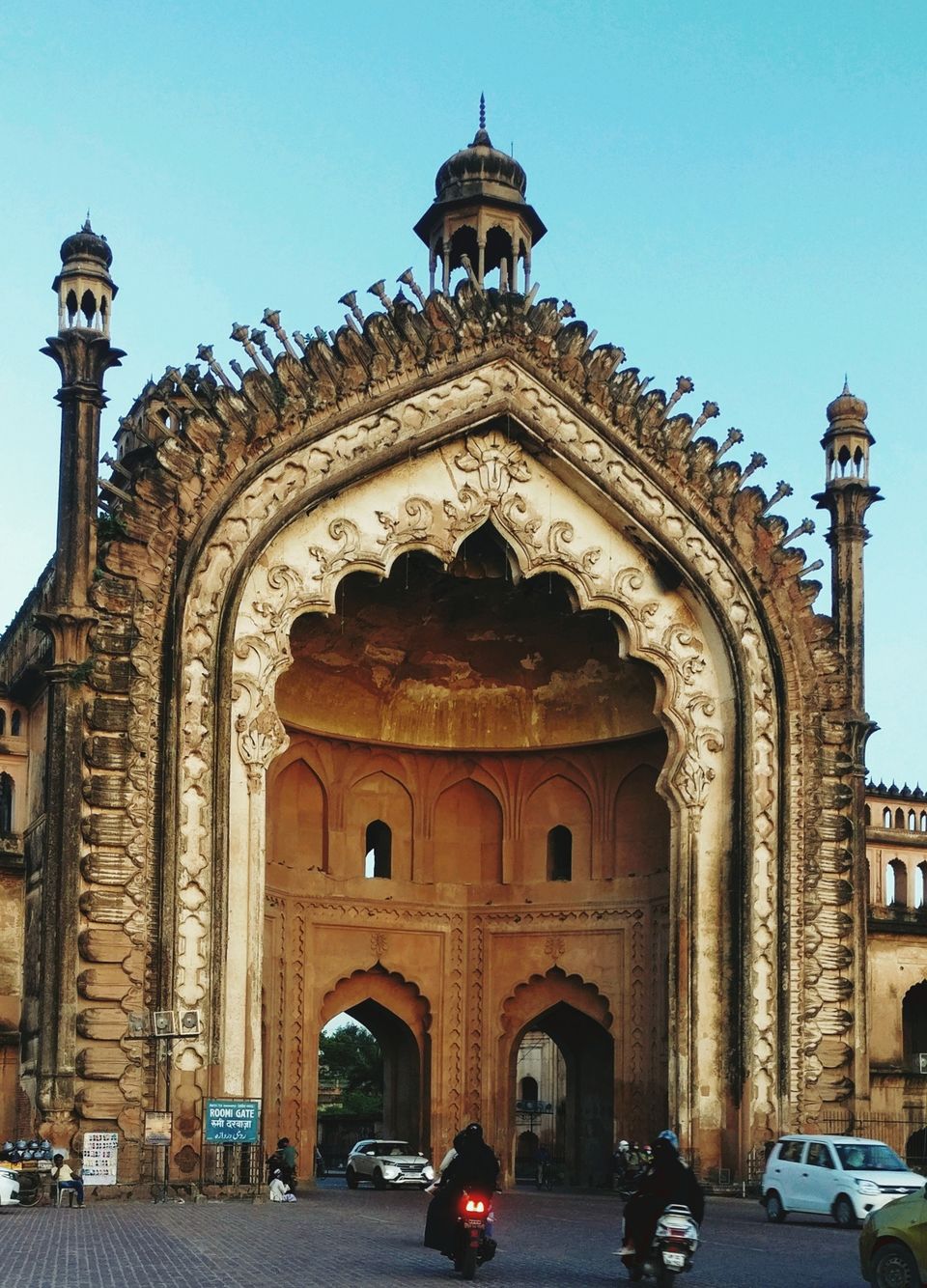 Fifth Nawab: Nawab Asif Jha (1797-1798)
Sixth Nawab: Mirza Mangli Nawab, he was foster brother of Asif Jha and he was the one who gave half empire to the British (1798-1814)
Seventh Nawab & First King: Nawab Ghaziuddin Haider, For 4 Years he served as a Nawab & 9 Years as a King; The British began to lure the Nawab with the title of King and offered their help to attain the Title of King by fighting the Ruler situated at Delhi. 2.5 Crores were given for Title of King to Lord Hasting at that time and half of the British Army was agreed to reside under the care of the King. (1814-1827)
Eight Nawab & 2nd King: Nassir-Ud-Din-Haider, his remarkable work included Laal Baradari: Coronation Hall (1827-1837)
Ninth Nawab & 3rd King: Munna Jaan 1837 (4 Months)
Tenth Nawab & Actual 3rd King: Mohd. Ali Shah (Uncle of Munna Jaan) at 63 Years, he Established Hussainabad Trust and Made Chota Imambara; Satkhanda was started by him, his wife left it incomplete due to belief of Jinx.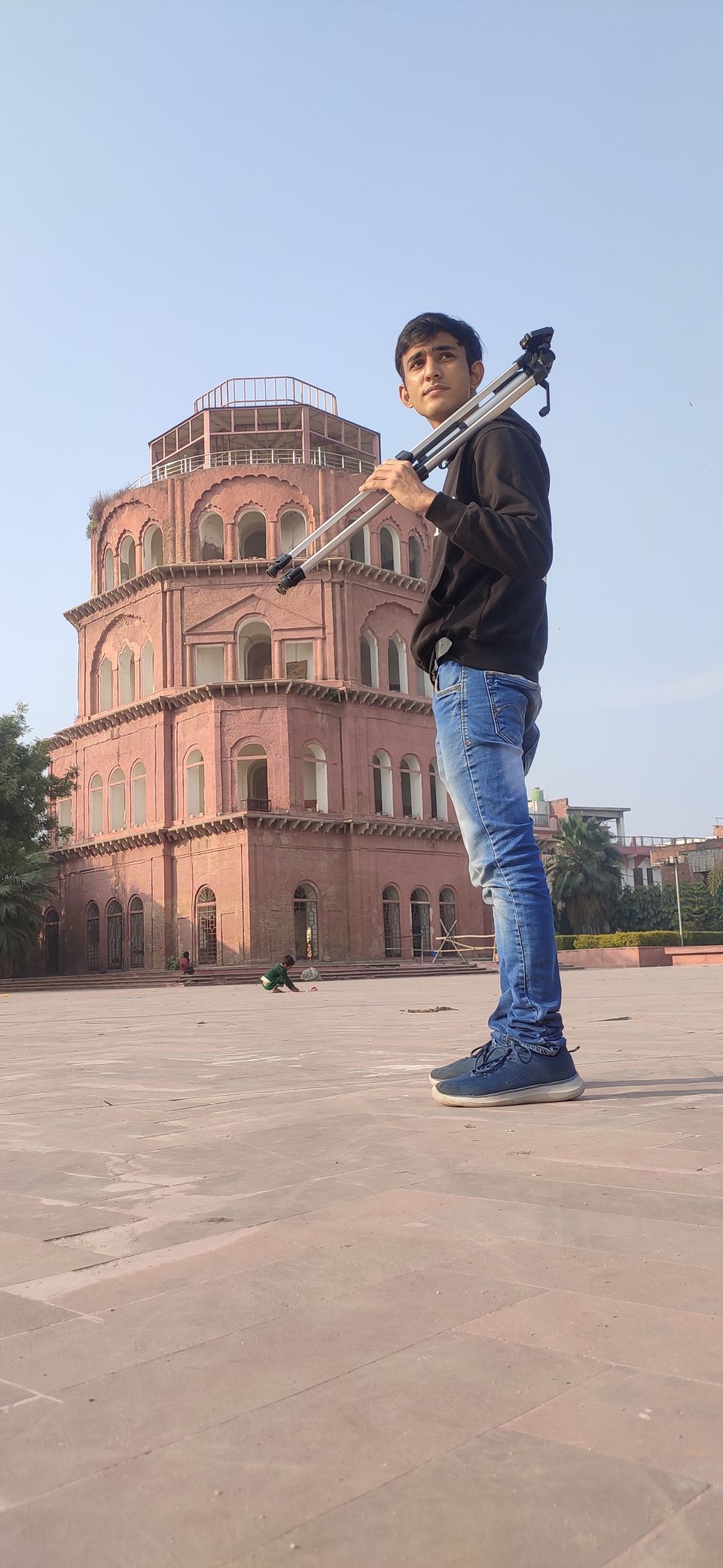 Eleventh Nawab & 4th King (5th King): Amjad Ali Shah (1842-1847)
Twelfth Nawab & 6th King: Wajid Ali Shah (also known as Jaan-E-Alam), he constructed Kaiserbagh Palace, Dilkusha Garden (Parade Garden) and was said to be a Born Singer, connoisseur of art, music, drama. He was born on Tuesday & due to his ill health in the early days his mother believed in the guidelines of an Astrologer who advised him to wear Orange Color Clothes and following this devotion, it is said that he started organizing the Bada Mangal in Lucknow. When Nawab Wajid Ali Shah got old, he organized the competition for making the Galawati Kebabs for him, so fine that one may eat them even without teeth, a person handicapped from one hand emerged as the winner of this competition and came to be recognized as Tunday. These Galawati Kebabs of Tunday Kababi need no introduction at the current time in Mughlai Cuisine. In order to dethrone him and evade Lucknow, he was sent to Kolkata. Begum Hazrat was his wife. (1847-1857)
7th King: Birjis Qadr, his coronation was conducted mid night at Ameer-Ud-Daulah (Now Library). He later shifted to Nepal with his mother Begum Hazrat. (1857-1858)
With this, I would like conclude my short blog about my city Lucknow. Please stay tuned for my upcoming blog on the Monuments of Lucknow. The above mentioned details might not be exactly correct and I am completely open to all your suggestions, I would be highly obliged and would love to learn anything I may have missed in the above mentioned content.