If you wish to visit Maldives but do not want to burn a hole in your pocket by booking the water villas, then you can stay at different local islands and also experience the local life.
We stayed at 3 different islands for 2 days each and travelled by speedboats as well as local ferry.
On the day of arrival and departure, we had booked a hotel on the same island as the airport.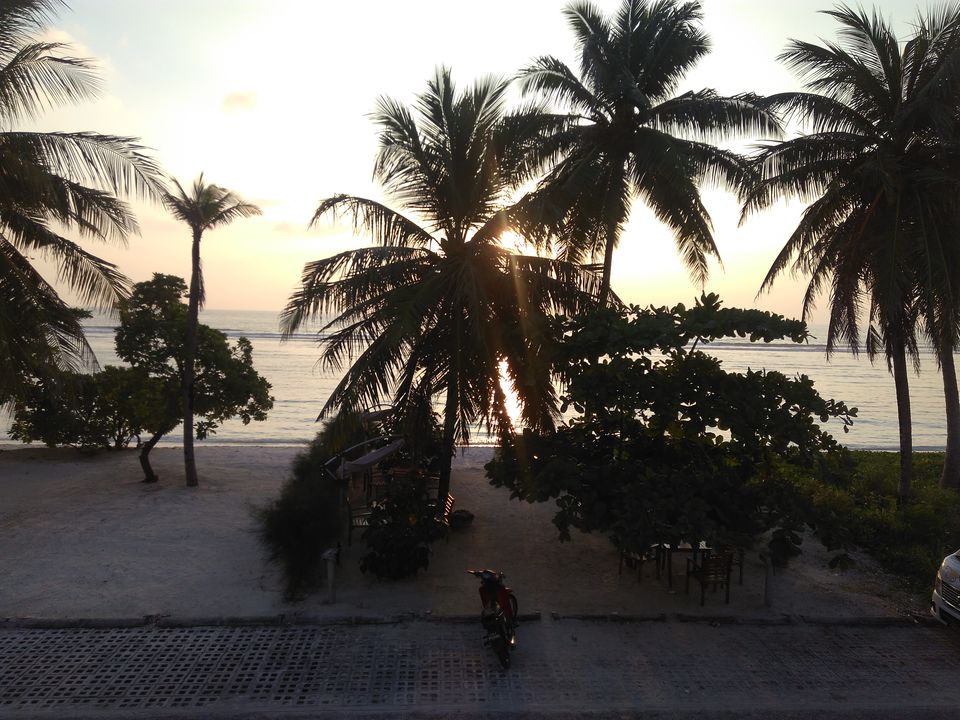 It was relaxed day at beach at Hulumale. Some water sports are available such as JetSki, Canoeing, Banana boat ride etc. We also walked around the city to explore the local shops and hotels.
Next day we left for Fulidhoo island by speed boat which costs $30 per person. You may also travel by local ferry which is very cheap (less than $2 per person). Make sure you check the speed boat and local ferry time in advance as they are not available every day.
Fulidhoo is a small, quiet local island with 2-3 resorts. It has very few tourists and the place is very beautiful and peaceful. Water sports like jetski, canoeing and snorkeling is available here but is a little expensive. A snorkeling trip at 3 spots will cost around $30 per person and takes around 2 hours. But the water here is very clear and has very beautiful corals.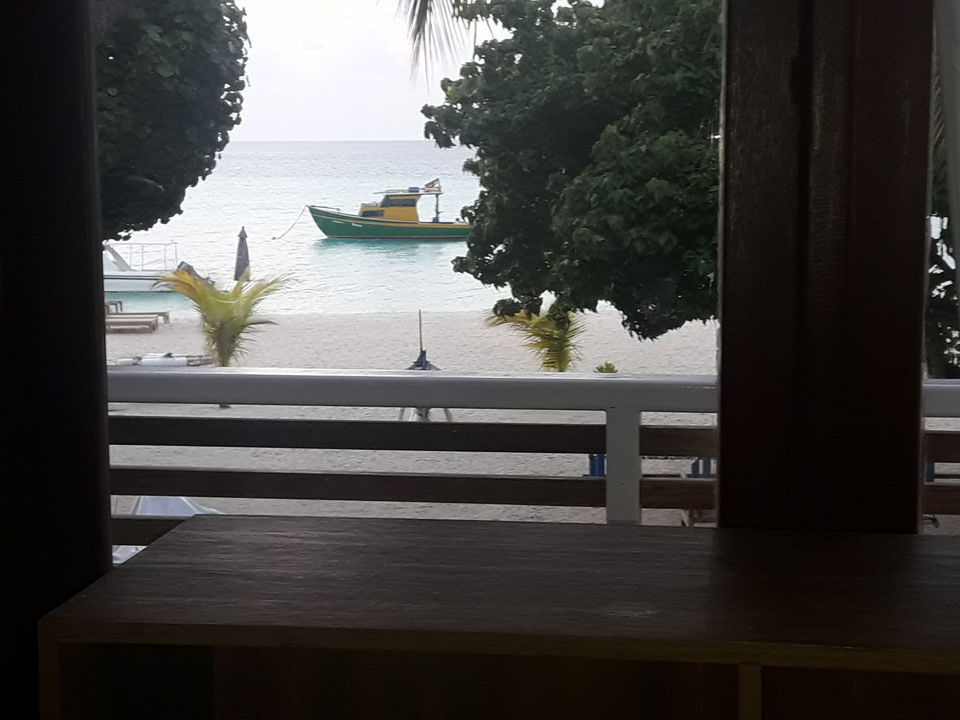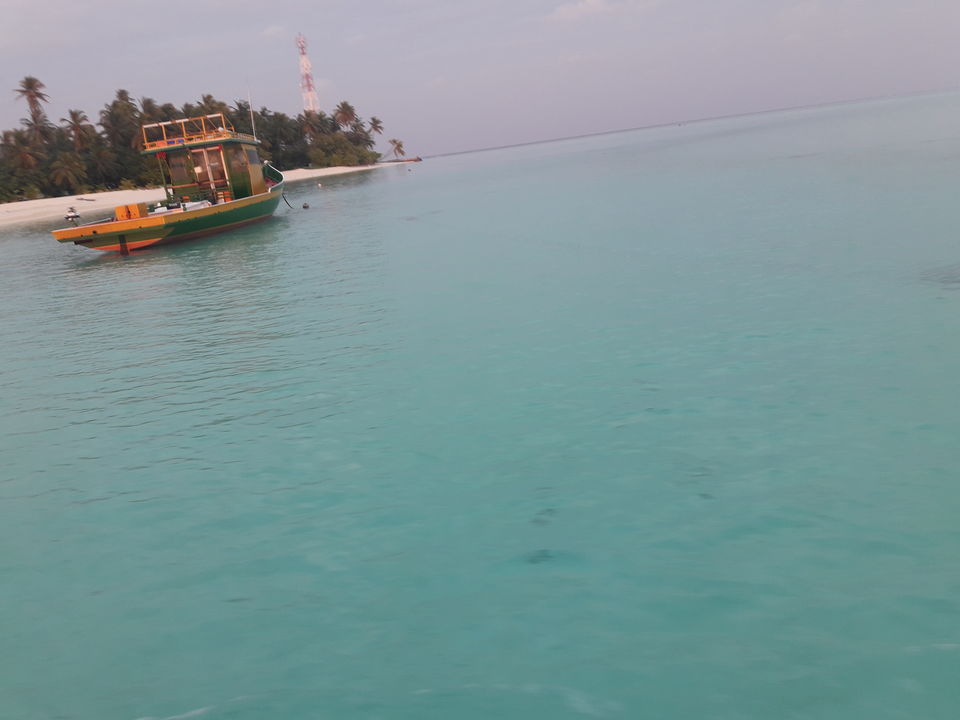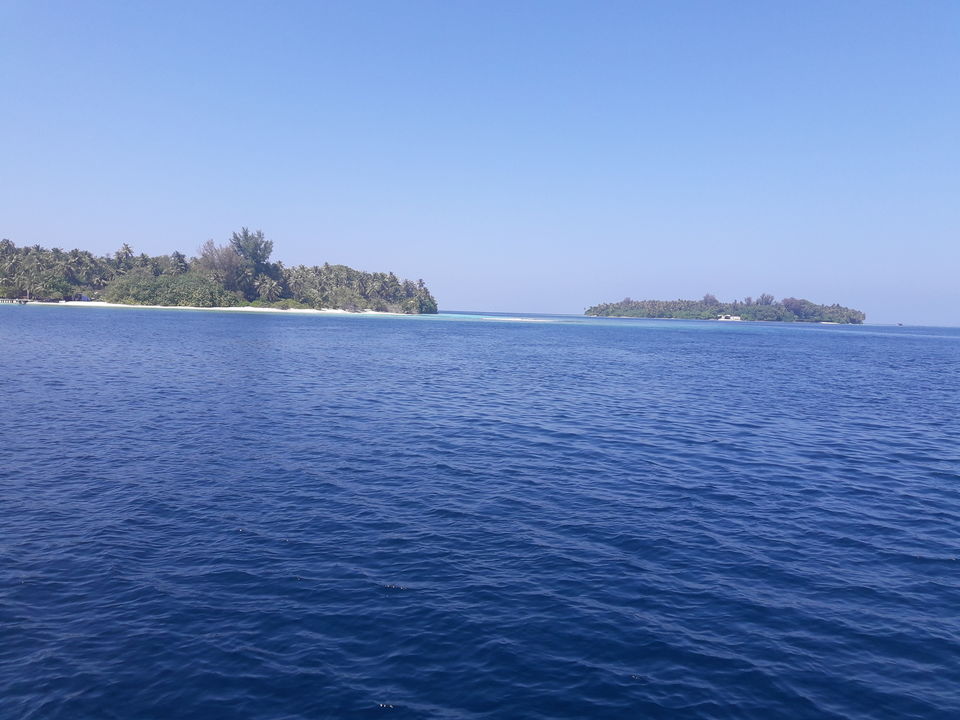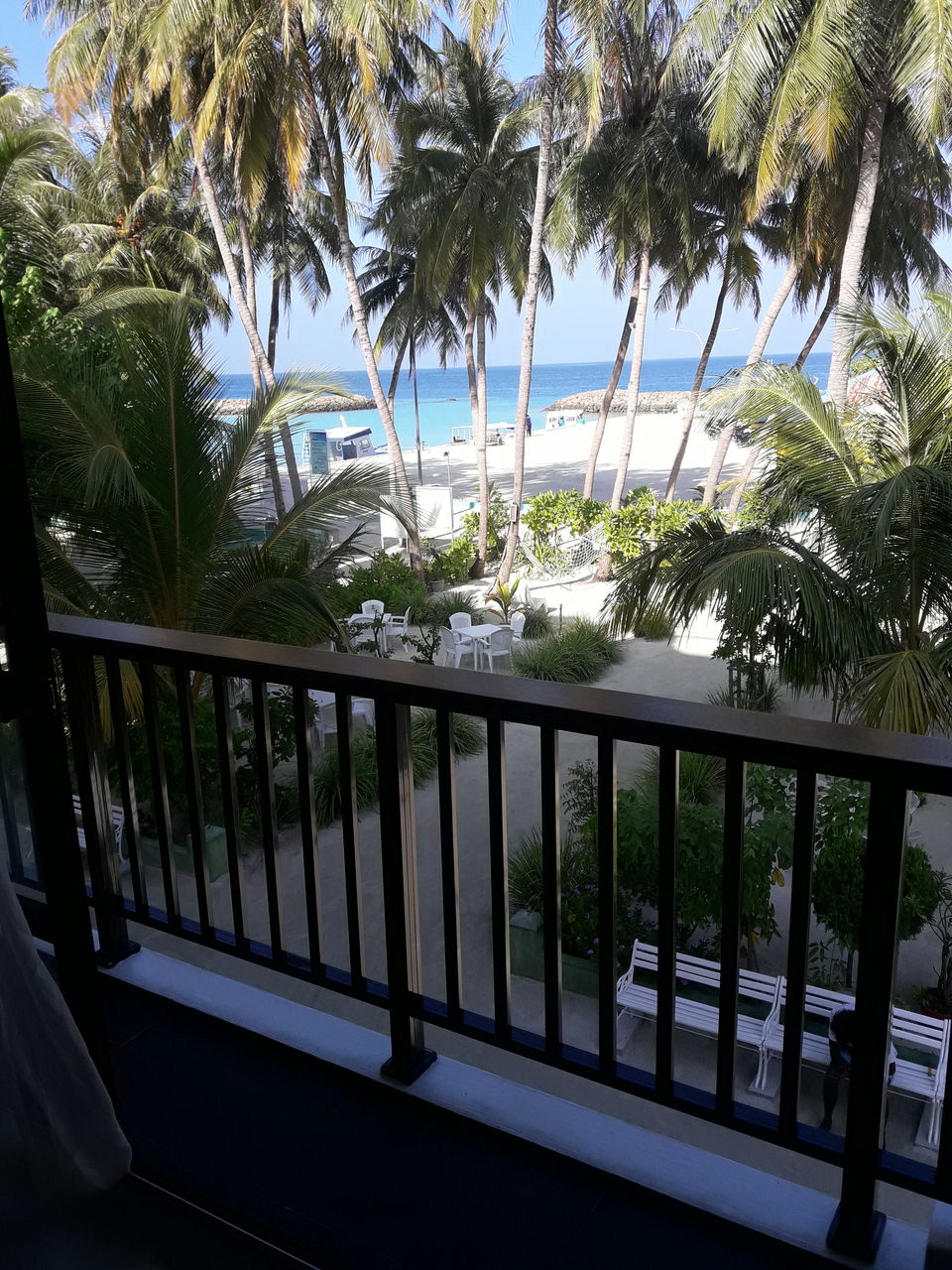 After staying at Fulidhoo for 2 days, we left for Maafushi by a local ferry. Maafushi is a local island crowded with tourists. It has a lot of hotels and restaurants. It also offers a lot of water sports including parasailing, snorkeling, jetski, kayaking, scuba diving etc. A snorkeling trip here is cheaper than Fulidhoo island. It costs $25 per person for snorkeling at 3 spots, lunch and dolphin ride, and takes around 5 hours. The hotels also offer full day trips to private islands which cost around $100 to $120 per person. They also have full day picnics where they take you to different islands. In short, Maafushi offers a lot of activities as compared to Fulidhoo, whereas Fulidhoo is a quiet island where can just relax and unwind.
After spending 2 days at Maafushi, we left for Male.