For those who are explorers and adventurous, I would suggest staying at Maafushi island.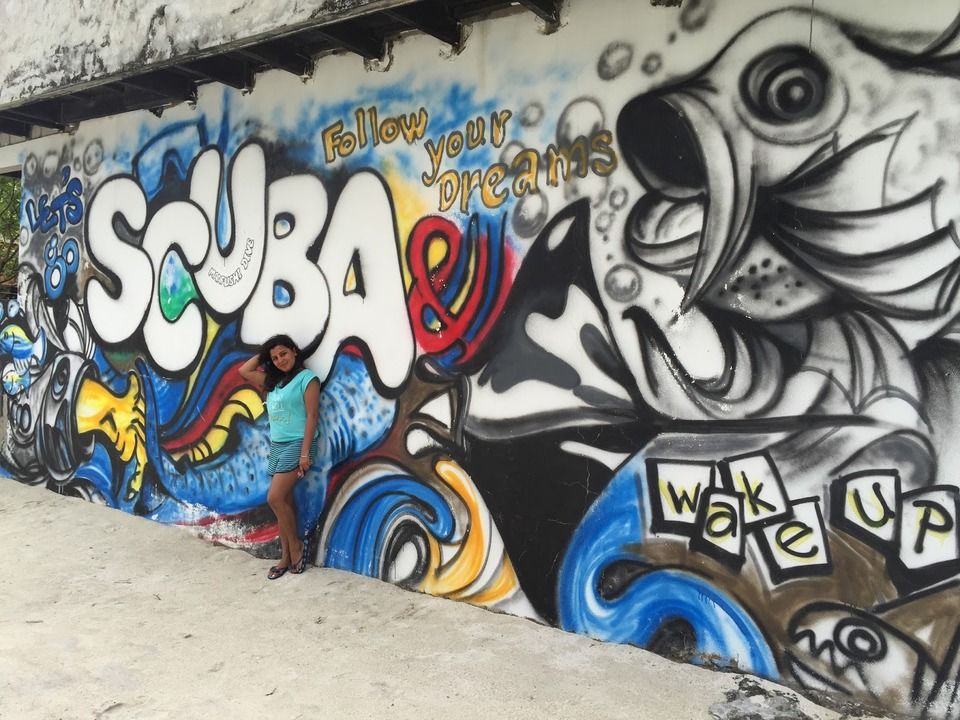 After reaching Hulhumale (airport island) take a ferry from the jetty to the Male city (it will charge 10 Maldivian Rufiyaa per person) within ten to fifteen mins you will reach to male. After reaching male you can take a speed boat or ferry for Maafushi island. Please note there is a particular time in which the ferry and the speed boats run, you have to check the timetable for that. A speed boat may charge you $25 or $20 and a ferry will charge you 50 Maldivian Rufiyaa. If you landed late evening then you can stay for a night in Hulhumale and next day you can depart for Maafushi.
Maafushi is comparatively cheaper and beautiful than Male city and Hulhumale and very important there is a lot more activities to do over here, this island is famous for its water activities and excursions like half day tour, full day tour, sand bank, dolphin and whale watching, picnic island, island hopping, local island visit, half day snorkelling, scuba diving, day trip to luxury island resorts.
U can get a beachside hotel at a very reasonable price. Almost every hotel and guesthouses have the bicycle so you can drive the whole island whenever and wherever you want and there is a private beach where you can wear the bikini.
Male city is more commercialised and crowded there is no beach in the city except for an artificial beach so if you are on a holiday I would recommend staying at secluded and hassle free place to enjoy the beauty of island
Luxury Trip
If you are in a mood of complete relax and luxury and you are a honeymoon couple then I would recommend staying in a private island resort hotel and you must opt for sunset over water villa because it is an amazing experience to feel the ocean all around you. The luxury resorts also offer many activities like the day trips, snorkelling and scuba diving, and if you are a sports person then you can go for motorised and nonmotorized activity like paddle boating, kayaking etc. Take a good massage therapy and I am sure you will enjoy each and every moment spent at the resort.
Diving
Maldives is rich in its marine life. There are various diving points like the manta ray, shark point, banana reef, coral garden etc. If you want to explore the underwater than it will be better to take a live aboard for a week or two it is up to you, The cruise would take you through some best diving sites but for that you must have a diving certificate, people who are not good swimmer may enjoy snorkeling, fishing etc. and while sunset you may get a chance to see Dolphins accompanying you. This cruise generally runs with an all inclusive programme. Sunburns are very common so bring a good sun's cream lotion.