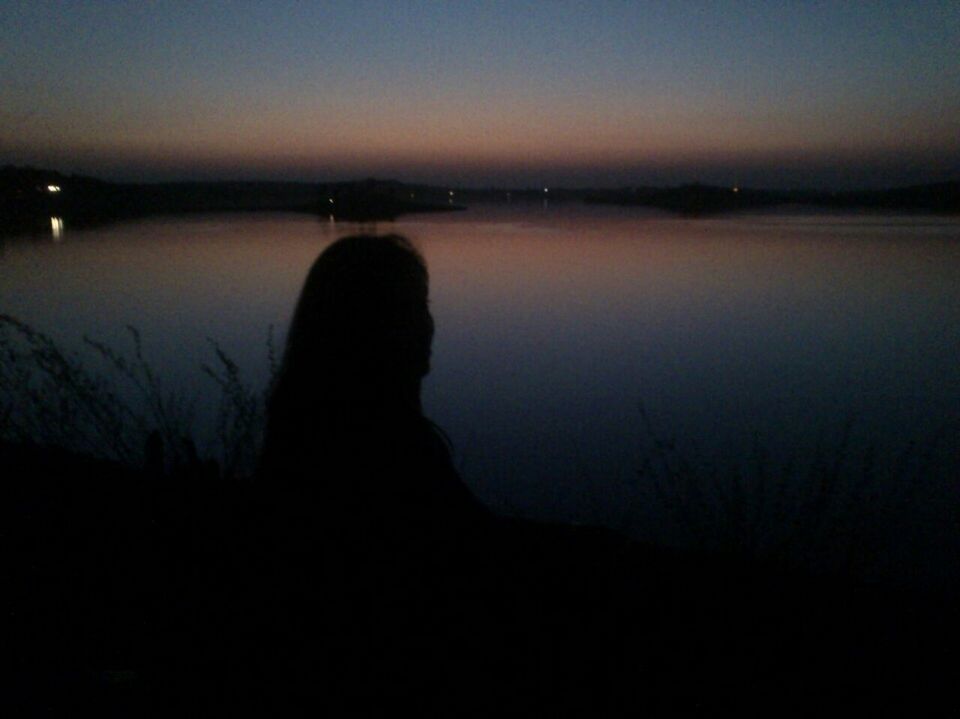 This happens to be my first travel blog. Though many a times I thought to pen down my travel experiences but couldn't just find enough time. So today, finally I decided to write my inexplicable (In a good way!) journey of Bhopal.
So, it started two years back when I got admission in 'NIFT Bhopal'. Leaving a metro city like Delhi and heading to a II tier city like Bhopal was the toughest decision of my life and certainly life changing.
But not only I adapted the city quickly but also started admiring every aspect of that change. Away from the chaos and hustle bustle of the Metro City, Bhopal was a treat to my life.
Situated in the heart of India; Madhya Pradesh, Bhopal is much more than what it is called; 'City of Lakes'.
Its funny yet amusing local accent 'apan, pese, kese, hao and not to forget, Karra!', delicious 'Poha Jalebis and Sev Tamatar', its heritage, tales of Bhopal developing over the years, statue of 'Raja Bhoj' standing amidst the beautiful Upper lake narrating the saga of it's greatness and not to forget its people; who make this city even more special and hospitable.
So if you also need an escape from the unstoppable rat race then do plan your next trip to Amazing Bhopal.
Things to do in Bhopal:
1. Upper Lake : Most popular lake of Bhopal which welcomes you with a huge sign board written 'The City of Lakes' on it, shining bright in the evening. Its breathtaking view will definitely make your heart pound. Not only one can savour the beauty of the lake but also water sports, boat and ferri rides are a treat to any adventure lover. One can sit at the small cafes facing lake, have snacks, enjoy hindi karaoke and the serene view.
2. VAN VIHAR: Van Vihar is the national park situated at the upper lake. If you are a wildlife lover then don't forget to pay a visit here. Hire a bicycle, or take your own vehicle and go get lost into the wild.
3. VIP Road: For the people who love standing beneath the scintillating moonlit sky with millions of twinkling stars, then this is the place for you! When moonlight falls on the vast lake reflecting it's aura all round it makes you fall in love with your life all over again.
4. Kerwa Dam: If you happen to be adventurous then you can visit this dam. Skyfall Adventures pvt ltd. organises various nature based adventure activities like Zipping, Paint ball, Jungle Camps etc. This experience will definitely rejuvenate you.
5. KaliyaSot Dam or KD: If you are a person who relishes Sunrise and Sunsets; then KD is the place for you. People come here for morning walks and evening strolls to energize them self.
6. Manuabhan ki Tekri: Highest peak of Bhopal, one can witness the entire city from there. Either pick a rope way or drive off to the peak, once you reach the peak you won't feel like coming back soon. The picturesque view of Bhopal from there will leave you spellbound.
7. Sagar Gaire: A place to fulfill all your hunger needs. Find yourself drooling over the mouth watering Pasta, Sandwiches, Gaire special Dosa (Oh! Even if you are not much into South Indian cuisine, try this! You'll never forget the taste of it!), Naan, Chocolaty cold coffee and what not? Also, this place has a tale of its success to tell, which you'll find out once you visit Bhopal. :D
8. Old Bhopal: Are you a non veg lover? Or, you feel irresistible to lip smacking chaat? Want to buy mojari or traditional jutis? Old city has something to offer to everybody. Do pay a visit and enjoy the cheap thrills. ;)
9. Gohar Mehal: An exquisite mansion of historical significance situated at VIP Road. A wonderful example of amalgamation of Mughal and Hindu architecture. This Mehal hosts many cultural events, fairs, art exhibitions, and promotional events.
This isn't it!
New market, Bittan, Bharat bhavan, Tribal museum, Man museum, Ser Sapata, Shahpura lake and there is much more. The more you unravel this city the more you fall in love with it. And you never know, you might fall for somebody else too. ;)