Carpeted by lush deciduous and bamboo forests that contain a plethora of wildlife sanctuaries and national parks, home to the world's rarest flora and fauna, Madhya Pradesh ought to be on every wildlife enthusiast's travel bucket list! Now one relatively unexplored wildlife reserve in India that boasts of such a diverse range of plants and animals, is the Bori Wildlife Sanctuary – an ideal destination for environment lovers.
All About The Bori Wildlife Sanctuary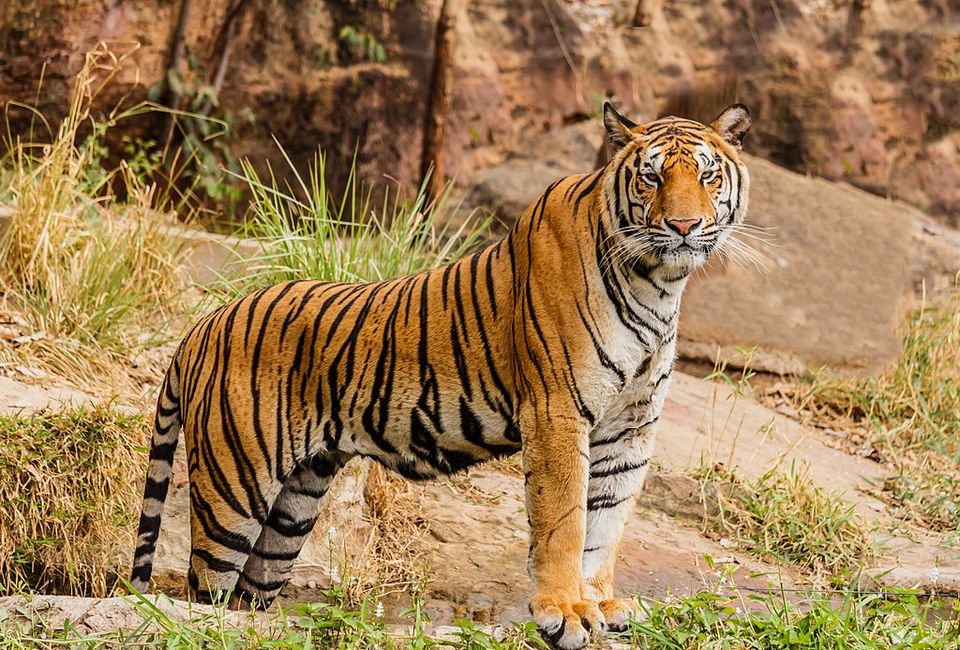 Situated in the Hoshangabad district of Madhya Pradesh, the Bori Wildlife Sanctuary is the oldest forest reserve in the country, and is well known not just for its wide range of flora and fauna, but also some rather spectacular views.
So let yourself be swept away by beautiful valleys, narrow gorges, crystal clear waterfalls and the lushness of this fascinating forest reserve, which is a fitting tribute to the natural world.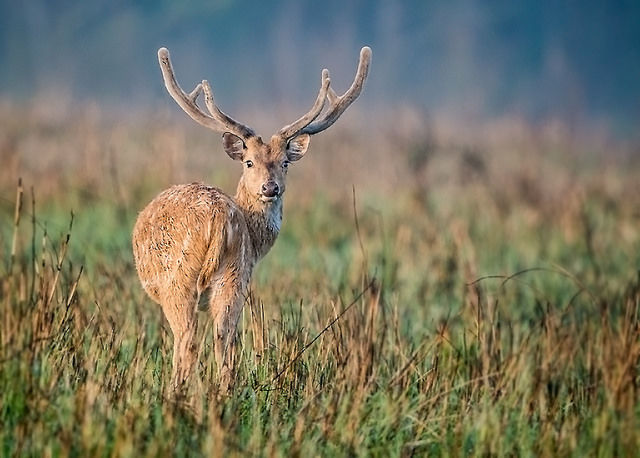 Having an approximate area of 518 sq.km, Bori Wildlife Sanctuary was established in the year 1977 and sits comfortably on the foothills of the Satpura range in Madhya Pradesh. The reserve's northern and eastern areas are bound by Satpura National Park, while the Tawa river gently flows to its west. Along with Satpura National Park and the Pachmarhi Sanctuary, Bori Wildlife Sanctuary constitutes the Pachmarhi Biosphere Reserve.
Highlights of Bori Wildlife Sanctuary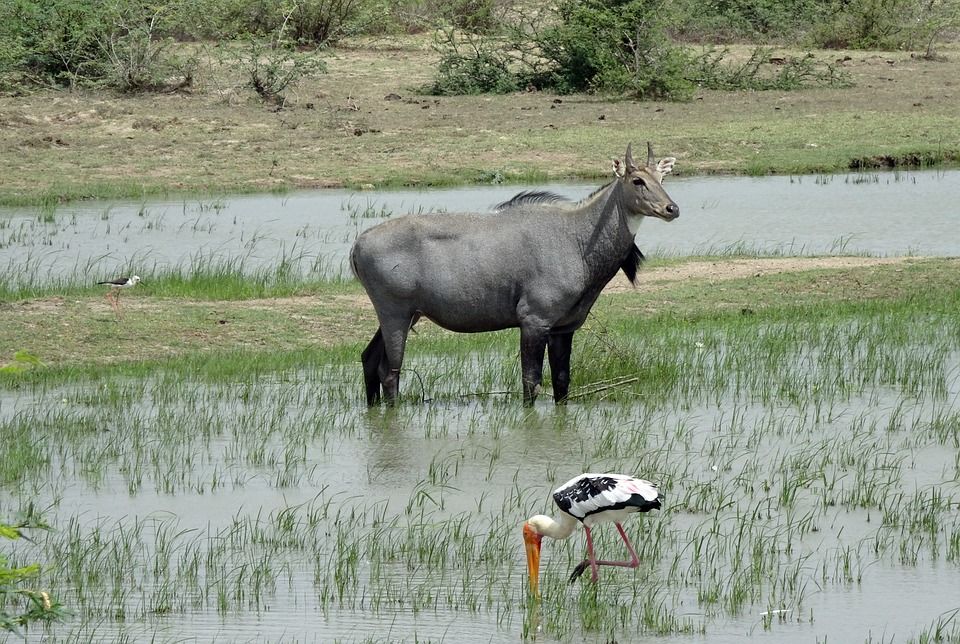 Bori Wildlife Sanctuary is home to a wide variety of rare animals like chital, sambar, nilgai, muntjac, the striped hyena, chinkara or Indian gazelle, gaur, four-horned antelope, rhesus macaques, chevrotain, and the ever majestic tiger. If you're a tree lover, I'm certain you'd be thrilled to know that this reserve holds up to 1,300 species of exotic plants! However, the dominant trees here are teak, dhaora, tendu among others.
Although there are close to 50 mammals and 30 species of reptiles that inhabit Bori Wildlife Sanctuary, they're often tough to spot. Thus, animal sightings are rare. This is attributed to the fact that many of the species belong to the night or are nocturnal. Since this is a relatively unexplored sanctuary, it doesn't see as many visitors as its counterparts. That could most likely explain why the animals at Bori Wildlife Sanctuary may appear to be more wary of human beings! This offbeat reserve is undoubtedly one of Madhya Pradesh's best kept secrets and is definitely worth a visit if you wish to assimilate the grace of raw and awe-inspiring nature, while not wanting to deal with cumbersome crowds.
Jeep Safaris and Walking Tours at Bori Wildlife Sanctuary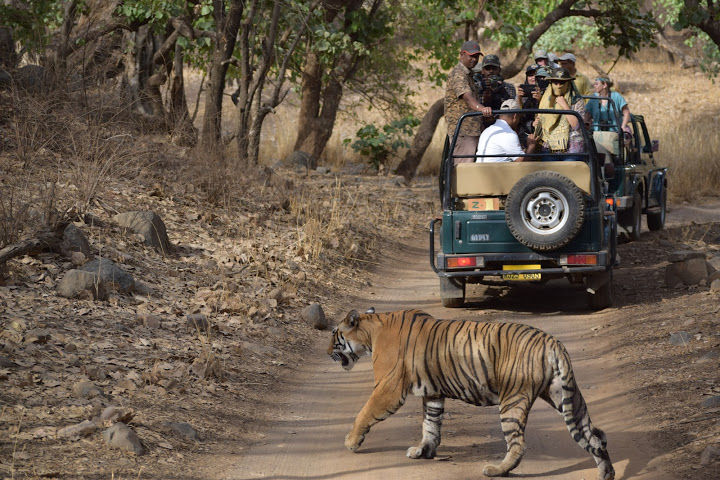 A jeep safari is undoubtedly the best way to explore the sanctuary and, if you're lucky, spot wildlife. Although, jeep safaris are available at Bori Wildlife Sanctuary, prepare yourself for a jouncy ride because the roads are unpaved and rather uneven. Cost for Jeep safaris are available on request. If you wish to savour the untainted beauty of the reserve to its maximum potential, and enjoy the thrill of being in close proximity to the wild, several guided walking tours/hikes are available that will allow you to experience just that. Cost for guided tours are available on request.
Where to stay at Bori Wildlife Sanctuary
Cost: ₹2,200 per night inclusive of breakfast.
Cost: ₹1,200 per night with an additional ₹200 for breakfast.
Cost: ₹14,000 per night with all meals included.
For more information on Denwa Backwater Escape, go here.
Best time to visit Bori Wildlife Sanctuary
There is a sharp increase in the number of tourists to Bori Wildlife Sanctuary from October to June due to favourable weather conditions.
Weather at Bori Wildlife Sanctuary
Moderately pleasant with temperatures hovering between a maximum of 25 degree Celsius to a minimum of 15 degree Celsius.
How to reach Bori Wildlife Sanctuary
By air: The closest airport to Bori Wildlife Sanctuary (Pachmarhi) is the Raja Bhoj Airport in Bhopal. The distance between the Bhopal Airport and Pachmarhi is 200km and takes around 5 hours by road.
By train: The closest railway station to Pachmarhi is the Pipariya Railway Station, which serves the town of Pipariya, in Hoshangabad district of Madhya Pradesh.
By road: Choose from a number of buses that regularly ply to Pachmarhi from the cities of Indore, Bhopal, Pipariya, Hoshangabad and others.
Are you a wildlife and nature enthusiast? What are the best wildlife sanctuaries you've visited within India and abroad? And how was your experience at Bori Wildlife Sanctuary? Tell the Tripoto Community all about your experiences to help them plan future trips!
In association with Madhya Pradesh Tourism
Frequent searches leading to this page:-
how to reach bori wildlife sanctuary, pachmarhi wildlife sanctuary, bagdara wildlife sanctuary, itarsi to bori wildlife sanctuary