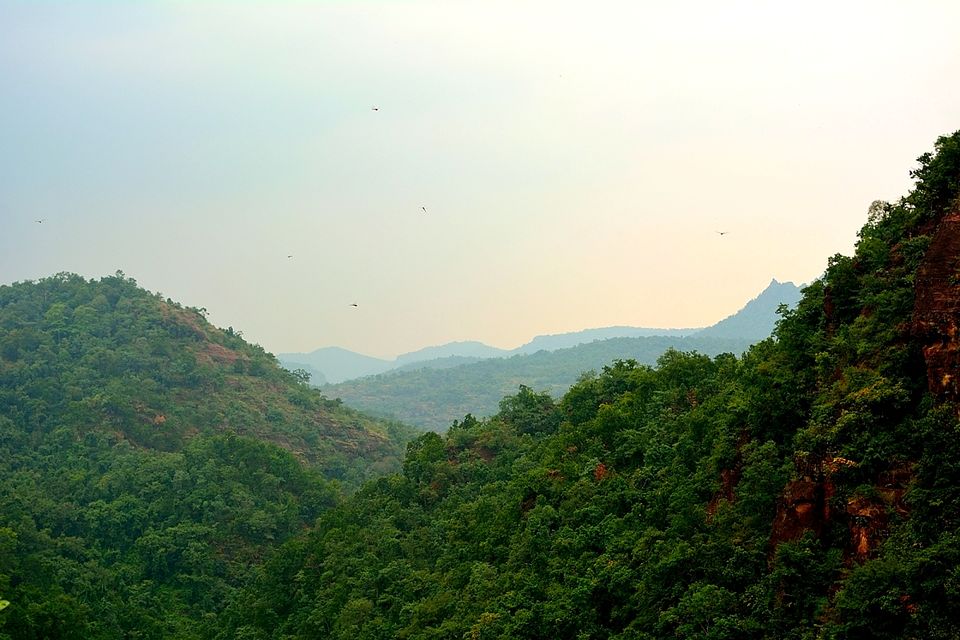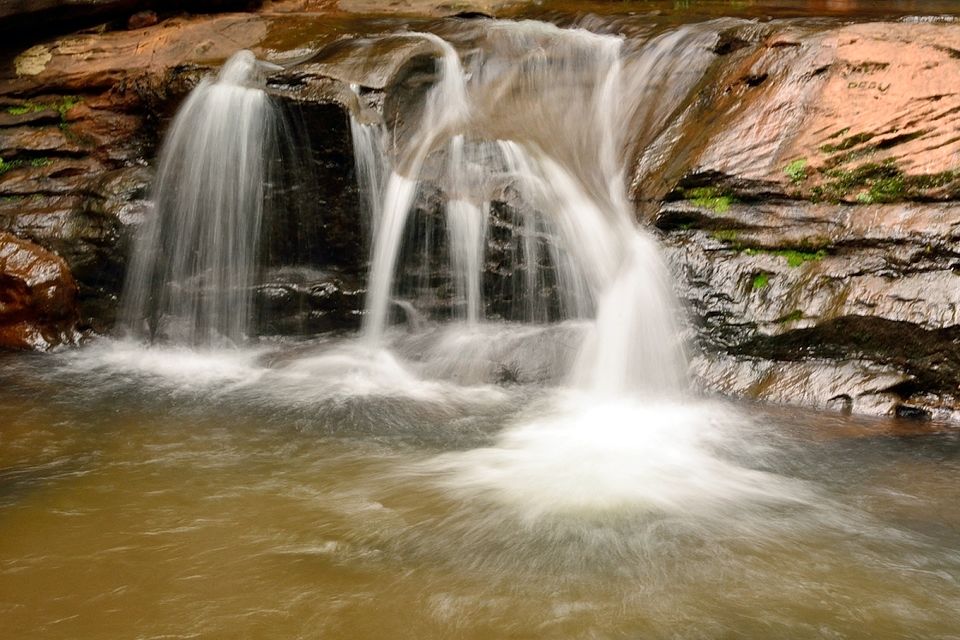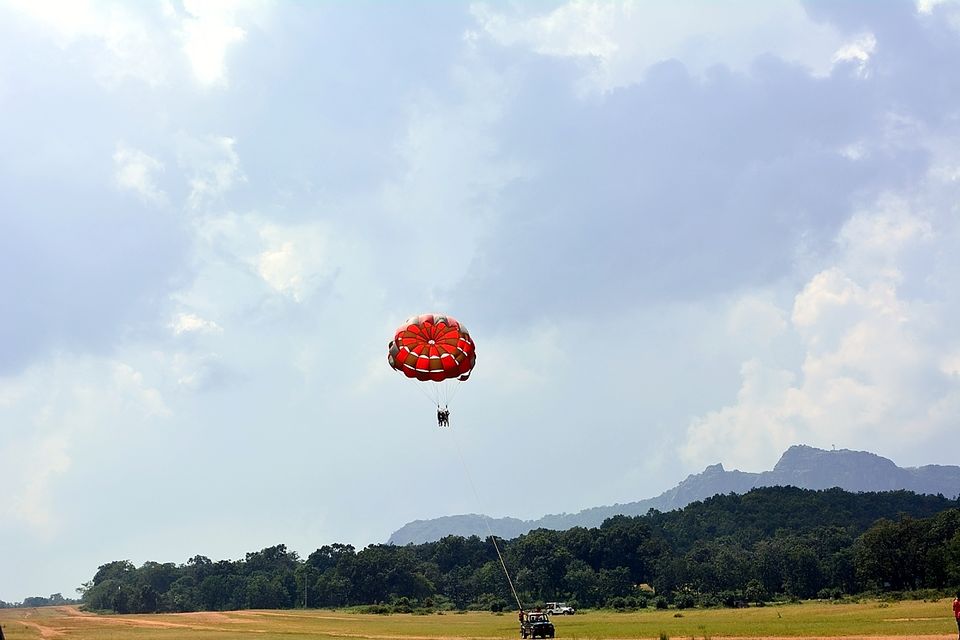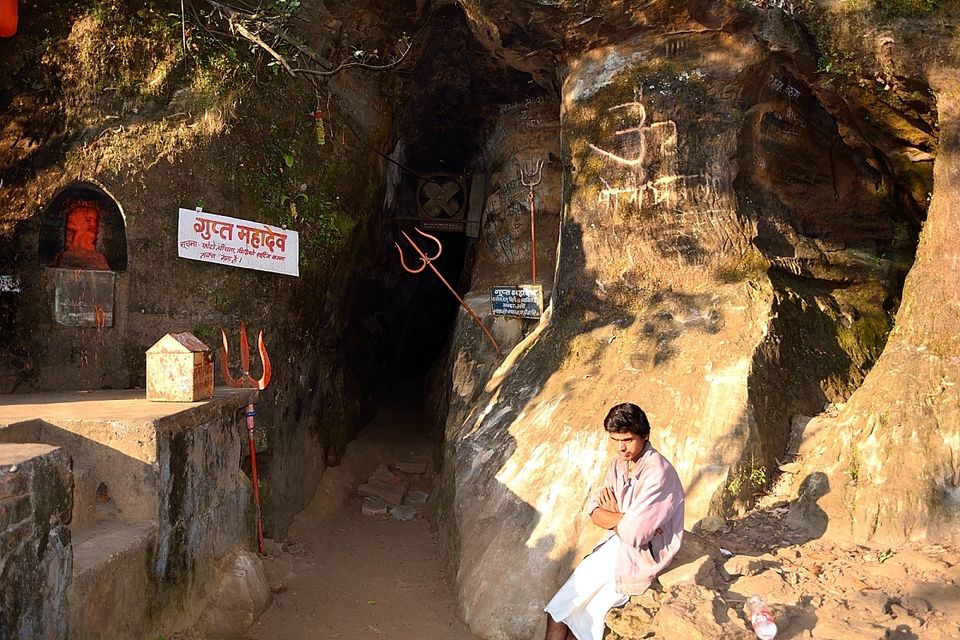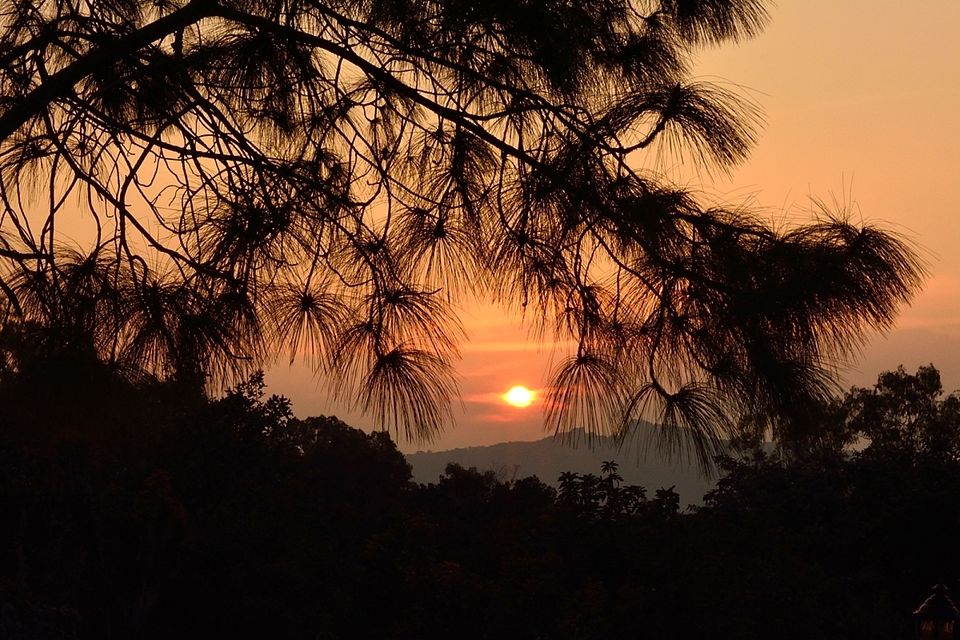 Pachmarhi the only hill station of Madhya Pradesh surrounded by waterfalls, cave temples and the forested ranges of the Satpura National Park and offers a refreshing escape from steamy central India. Bridle paths lead into placid forest groves of wild bamboo, jamun, dense sal forests and delicate bamboo thicket, it offers absolute tranquility.
Much of this ambience has been set, and is still being maintained, by the strong presence of the Army. The old cottages, meticulously maintained by the Military Engineering Serivces, have changed little since the days of Kipling.
Pachmarhi is a pleasure for people like me who love the idea of taking some time off from the daily work schedule and to relax somewhere far away from the hustle bustle of the cities. Anyhow, the place is so small it is barely a town. Forests and ancient rocks encroach its space from all sides. Narrow roads wind their way past 'haunted' colonial houses and mysterious churches. It might look like as if everything has a story to tell. Many people whom I know have experienced certain mysterious and unnatural activities when visited the place. You might experience a spooky feeling at night since the entire town becomes deserted. But the place is very scenic and peaceful and it has its own charm.
Even if you don't plan to go on an organised trek or jeep safari, you can easily spend a couple of days here cycling or hiking to the numerous sights.
Places to Visit
Pandava Caves
A tourist landmark in Panchmarhi, Pandav Caves lend their name to this picturesque hill resort of Madhya Pradesh. According to local legends and popular beliefs, the five Pandav brothers of Mahabharata, along with their wife 'Draupadi', spent a part of their exile here.
Catholic Church
Built by the British in 1892, this ancient monument displays a striking blend of French and Irish architecture. The stained glass windows beautify the edifice and add to its magnificence. It also has an old cemetery attached to it. The tombstones here dates back to 1859, World War I and World War II. It look like an old haunted Church.
Christ Church
The British built this church in 1875. Considered as the most stunning small church in Madhya Pradesh, the building displays an artistic architectural style. It has a hemispherical dome on top of its 'sanctum-sanctorum'. The tinted glass panes gilded on the walls and the altar present dazzling views as sunrays pass.
Priyadarshini Point
Earlier known as Forsyth Point, it was named after Captain James Forsyth who discovered Panchmarhi from this point. Witnessing the spectacular sunset views from this vantage point, when the three peaks - Chauradeo, Mahadeo and Dhupgarh, play with various hues, is a privileged sight.
Jatasankar
A sacred cavern under a mass of loose boulders, the place is named 'Jatasankar', as a rock formation here resembles the tangled manes of Lord Shiva. The 'Samadhistha Shiva' in this dark cave resembles the hood of a serpent and is a site of awe and reverence.
Handi Khoh
Earlier known as 'Andhi Kho' amongst the natives, it is the deepest of all the gorges at Pachmarhi and is nearly 300 ft deep. It is shadowed in a wild thicket, with dramatically steep sides.
Mahadeo
Sal trees and precarious hairpin bends lead to the cave shrine of Mahadeo. Drops of water trickle from the roof of this cave and form a holy pool in which the devotees can take a dip. The large 'shivlinga' of this shrine is the main site of worship. Pilgrims flock to the place, especially during 'Shivratri'.
Chauragarh.
4 km from Mahadeo, it is one of Satpura's prominent land marks, the summit crowned with emblems of Mahadeo worship.
Dhoopgarh.
The highest point in the Satpura range, with a magnificent view of the surrounding ranges. Also popularly known as the sunset point.
Reechhgarh.
A wonderful natural amphitheater in the rock, approached through a cave-like entrance on the South-side.
Jalawataran (Duchess Fall)
The most beautiful of all Pachmarhi falls, it can be reached only on foot. The descent to the fall is steep and the journey is quite arduous. This fall plunges down in three different cascades, accompanied by deafening sounds. No doubt, the alluring sight and sound of the place makes it a hot spot amongst tourists.
Sunder Kund (Saunder's Pool)
Crossing the stream below Duchess Fall and following a footpath about 2.5 km in a south- west direction, brings one to a huge rocky pool that is excellent for a refreshing swim.
Where to Stay
Pachmarhi is a popular tourist retreat. Tourists visit pachmarhi through out the year. There are numerous hotels but only few of them are located in civil area of pachmarhi away from houch pouch market area to stay in peaceful location. One can consider staying at any of the guest houses or hotels run by Department of Tourism (Govt. of Madhya Pradesh). Various private resorts and cottage/hotel facilities are also available.
How to reach
Pachmarhi is around 47 km from Pipariya. Pipariya is on Itarasi-Jabalpur rail line, 2 hours from Jabalpur and approximately 1 hour from Itarsi. Pachmarhi can also be reached directly by bus from Bhopal, which is 210 km away by road, Itarsi or Jabalpur.
Pachmarhi can also be reached from Nagpur. The Mahrashtra State Road Transport Corporation has started 2x2 luxury buses, or with private cars which will take around eight hours to reach Pachmarhi.
Don't Miss
Don't forget to try the adventure sports there. From Para-sailing to Rock climbing and Biking you will get to enjoy all of these at the same place same location.
Frequent Searches Leading To This Page:-
where is satpura range located, satpura jungle haunted story, satpura range location, satpura, satpura range