For most people in central India, Khajuraho is the best weekend getaway .
Khajuraho,the city of temples is well connected by air,railways and land transportation.
8:30 am: My trip to Khajuraho was an unplanned one.
One  Saturday morning prompted me to pack up my bags and catch the only train from my place which was about to reach the station in 15 min.
9:00 am: With no seats available in CC ,I managed to get a seat in sleeper chair car .and so started this journey of meeting new people and seeing new places.
1:30 pm: finally ,I reached the destination after sleeping in all possible options,and clicking pics from all possible angles.
2:15 pm: I reached my place of stay:zostel . besides the good ambience,the best thing about it was its perfect location...walking distance from Western group of temples,main market,major food joints...
4:00pm: I headed to Western group of temples ,after having lunch in the famous Marwari bhojnalaya...
Western temples are a beauty to behold.I felt extremely welcomed and refreshed in the temple arena.
Tip1:  do not forget to take a guide ,else you will not make sense out of temples .
Tip2: visit temples early in the morning during summers.. afternoon are hot and in evenings time will be short to cover all temples.
however,we managed to see all the temples in 2 hours duration ,otherwise it usually takes two to three hours.
7:00pm: enjoy the light and sound show(1 hr)
                 Hindi timings(8:00pm onwards)
               ..it it is definitely one of the best light and sound shows I have seen. the dancing lights over the temples under the starry night with  voice of  Grand Amitabh Bachchan just made the night amazing.
8:30 pm: enjoy the wind around the sea..had dinner at Raja 's cafe ...amazing roof top and food
10:00 pm: headed for shopping...( My single day of Trip cannot end with out shopping)....I bought clothes,pendants..
11:00 pm: enjoyed roof top in zostel,met new people.
12:00 am : all of us planned to go to sea under the starry night... These were the best moments of the whole trip.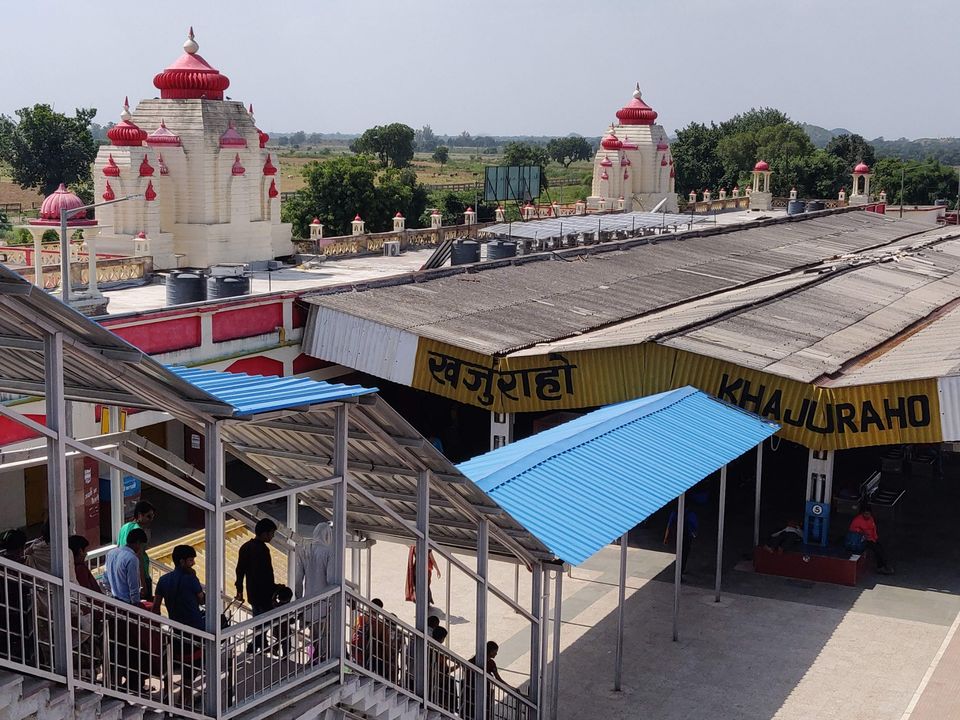 9:00 am: had breakfast ,left for Jain Mandir and eastern group of temples.
All the temples were beautiful.
I also got the chance to see honorable Chief Minister Shivraj Singh Chauhan who came to visit the holy Jain Saint..
It was like a festival going in Jain Mandir.
I had my lunch in the Mandapa.
3:00pm: caught the train back home. Met two Italians on the way, became friends...and travelled to Sanchi together..
Sanchi story coming soon..😊