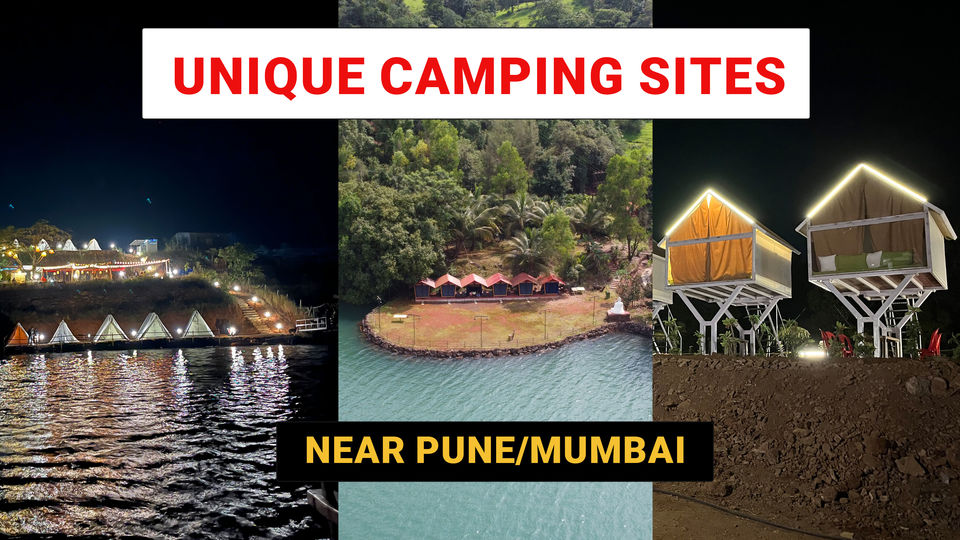 Do you know that there is a long weekend in the month of January in 2023? If yes and you planning for a long weekend getaways near Pune and Mumbai then you are at the right page!
In this blog I will share top 3 Glamping destinations near Pune/Mumbai. Before starting let me ask you a question.
Do you know about glamping? Have you done glamping before?
Glamping means luxurious camping or glamorous camping. It is one of the authentic ways to connect with nature.
Lets come to the main topic. Below are some top 3 glamping sites, in my opinion, where you can visit with your family, friends and partners.
1. Pawna lake camping/glamping:
When it comes to camping the first location that pops in people's mind is Pawna lake. This is due to its close proximity to Pune and Mumbai. Here, in pawna lake you can witness amazing sunset, view of backwaters and stargaze.
2. Panshet:
Panshet is emerging location for camping and glamping sites. Its quieter and less crowded than Pawna. Never miss kayaking and floating here.
3. Bhor:
Again, Bhor is less crowded and you can spent some quality time with your partner and family. At Bhor you can indulge in floating, boating kayaking and other water-sports activities.
Below is the detailed video in case you are looking for long weekend getaways near Mumbai/Pune.