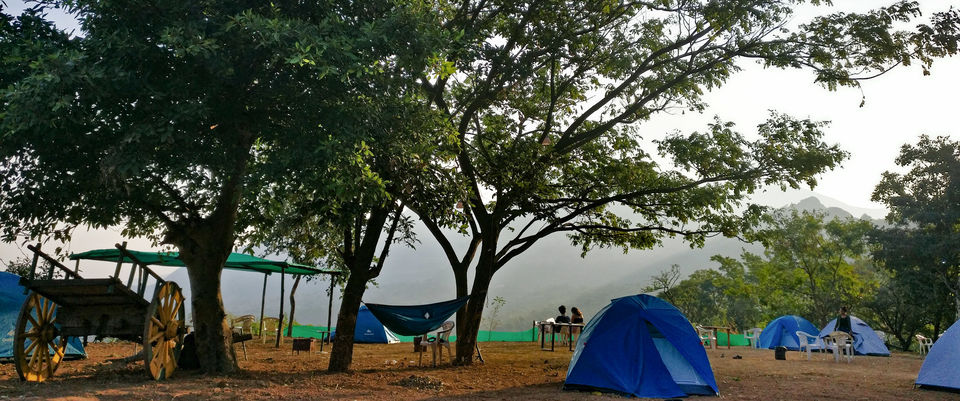 Winter is my favorite camping season, I love sitting around the bonfire on a chilly night and watch the stars take over the clear skies. Not all of us can take a timeout from work or studies and go for long camping adventures far away. But if you stay in or around Pune or Mumbai consider yourself lucky because we have so many places that we can visit for short weekend getaways.
Last weekend I visited one such location, just around 50 km from Pune.
And that's the campsite of ThrillCamps near Tikona Fort in Lonavla.
The Journey:
After partying on a Friday night, I woke up at my own convenience on Saturday, had my meals and we started from Pune at around 3 pm. We took the old Mumbai-Pune expressway which was the fastest route to reach ThrillCamps and within one and a half hour, we had reached very close to the campsite. As we started taking the uphill, we could see mighty Pawana lake on our right. We stopped at the Pawna lake View Point and stayed there for a while to enjoy the sunset. The lake had turned Golden and looked beautiful.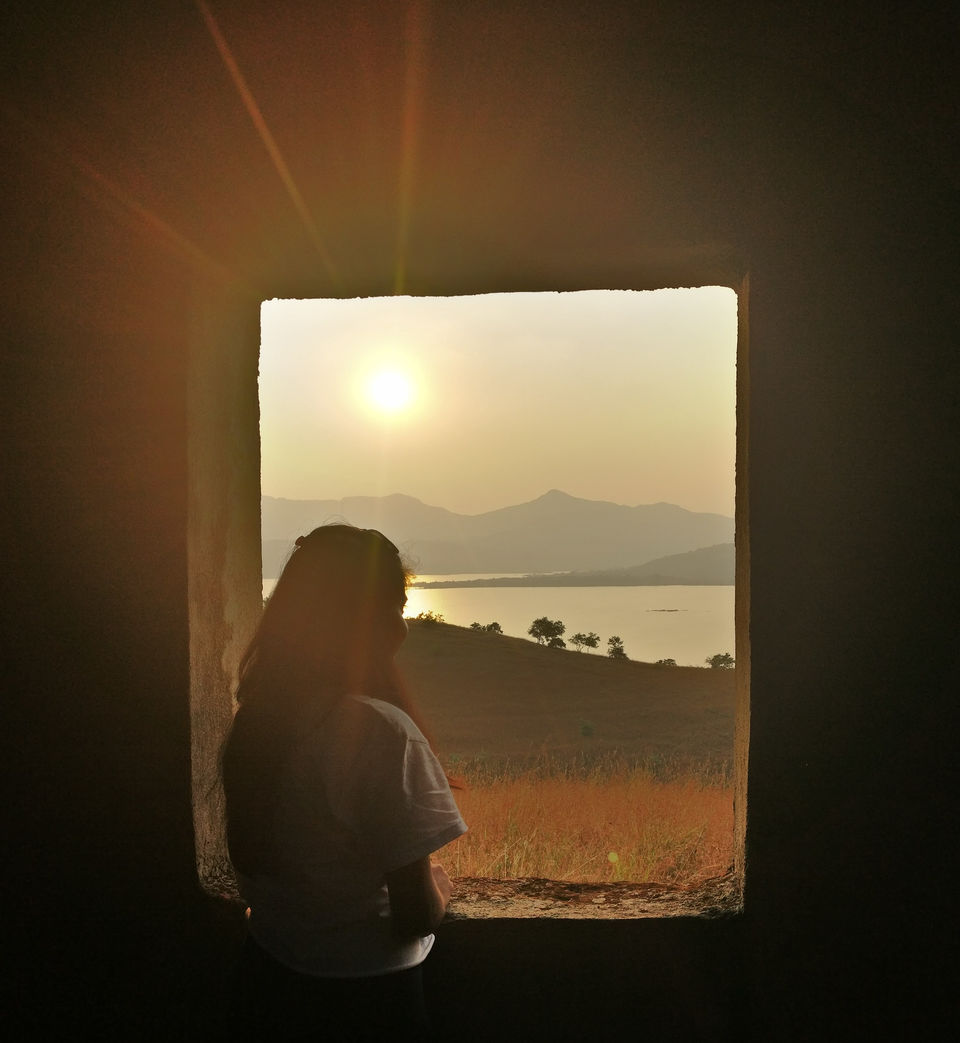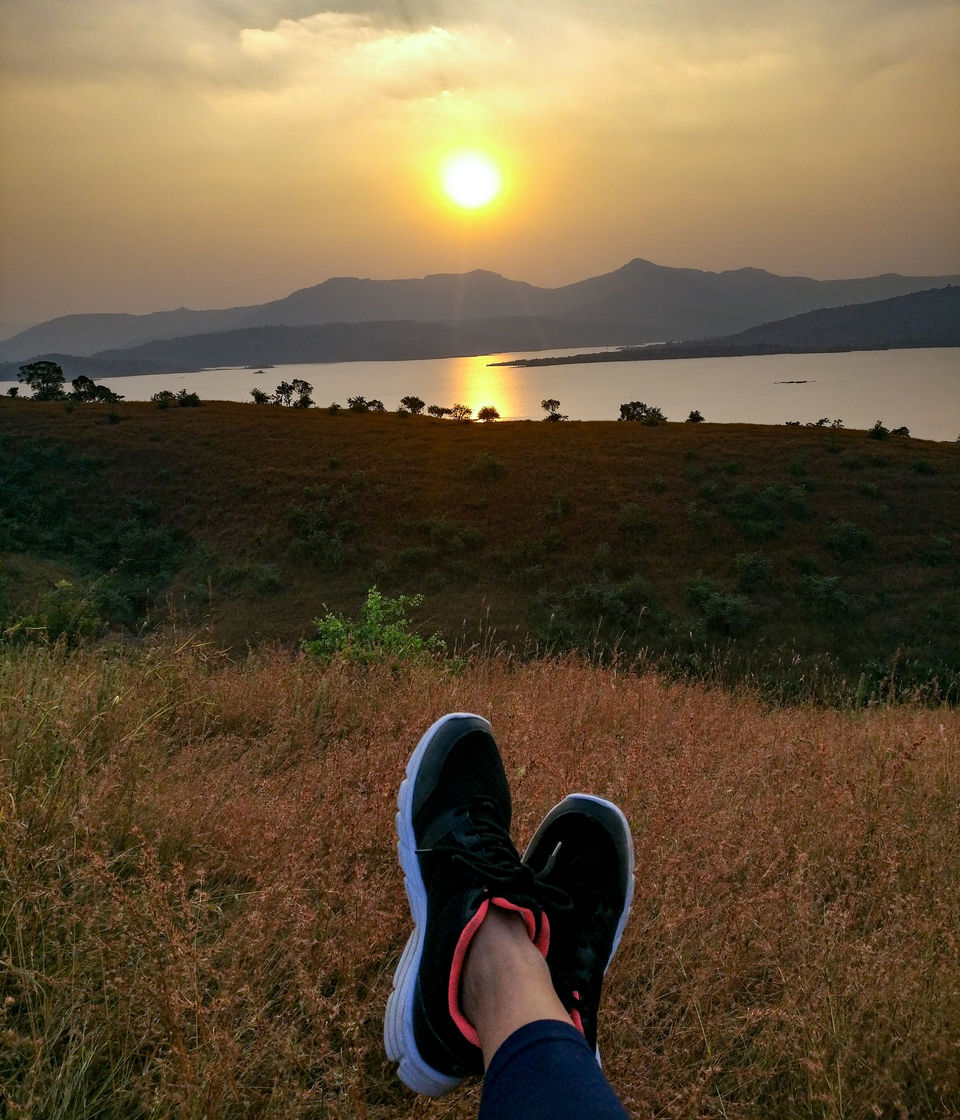 After the sunset, we moved forward and within a few minutes, we reached the campsite.
The good thing about their campsite is that you can take your vehicle right to the entry gate and they even have their own parking space there.
The Campsite: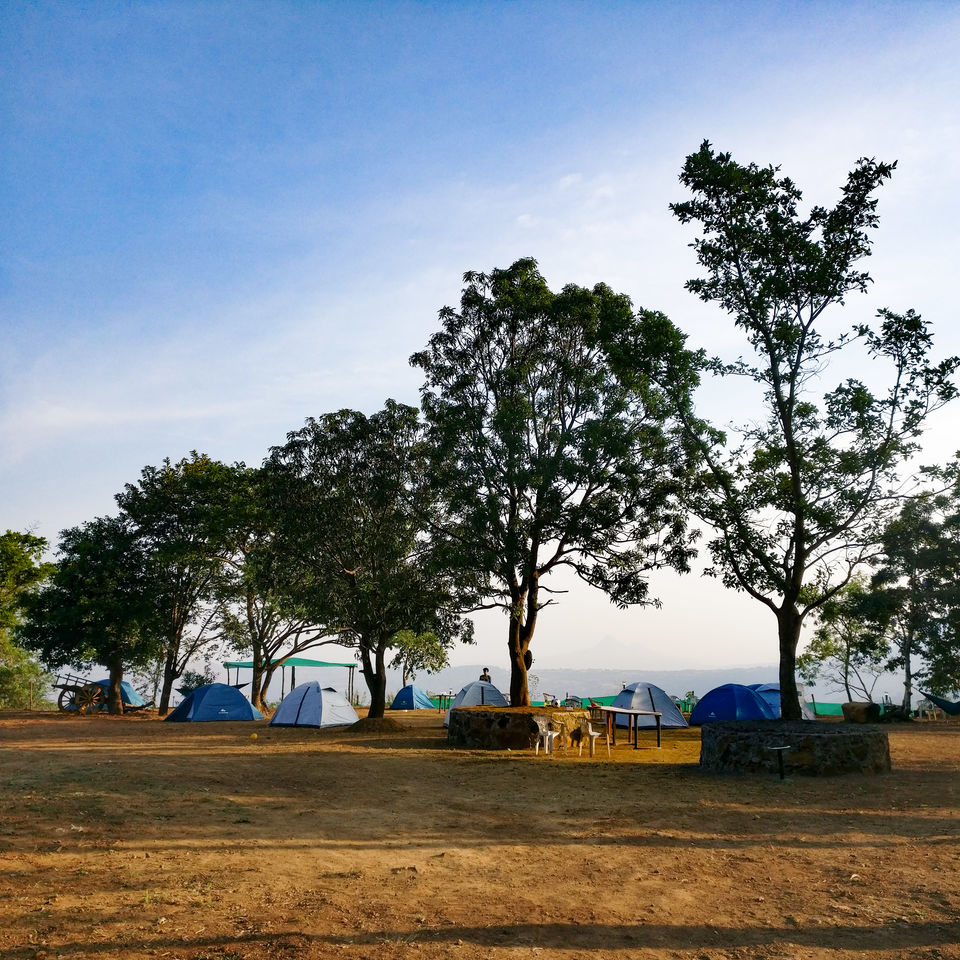 ThrillCamps is located amidst the hills at the base of Tikona Fort. With the fort behind, the camp has a valley and mountain view from the front edge.
The camp area is quite large, it's a new setup and has a very peaceful vibe to it. The tents and all equipment are very clean and well maintained. They have concrete washrooms with all-time water supply.
The campsite also has electricity. There is a facility to charge your electronic devices. Another good thing about the campsite is that it has phone and internet network, so if you want to stay in touch with your friends and family or social media while being close to nature, this place is perfect for you.
At the camp, they provide tents, sleeping bags, pillows, electronic light lamps, Bluetooth speakers, drinking water, and meals. So, all you need to carry is just your essentials.
Moreover, they have a badminton court, dart, playing card, board games and hammock that you can enjoy.
Also, this campsite is Pet-Friendly, so don't think twice if you want to take your pets along.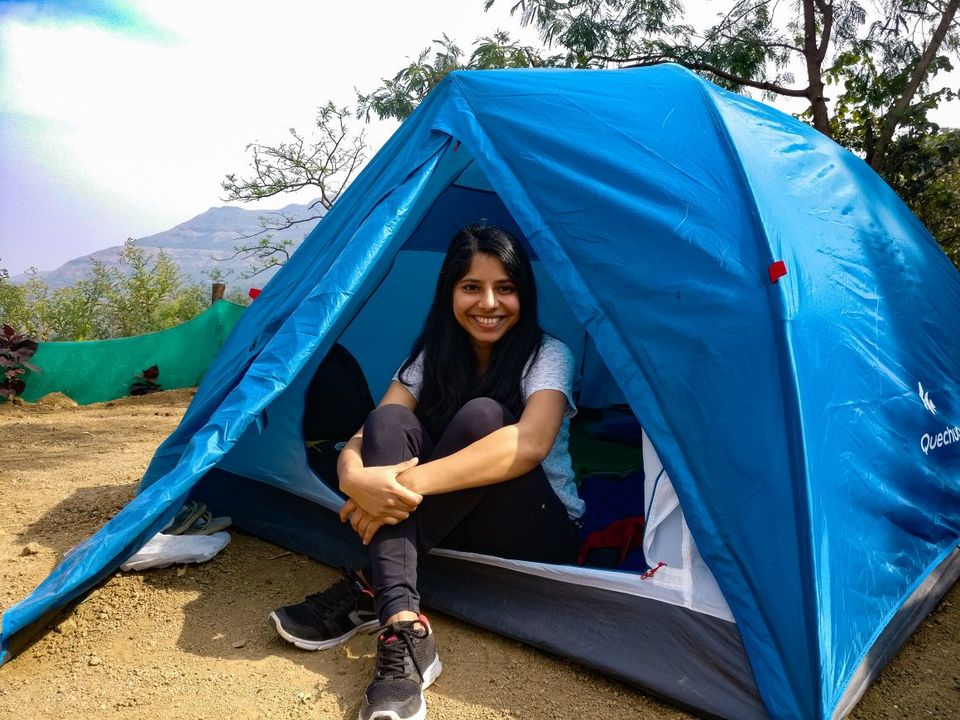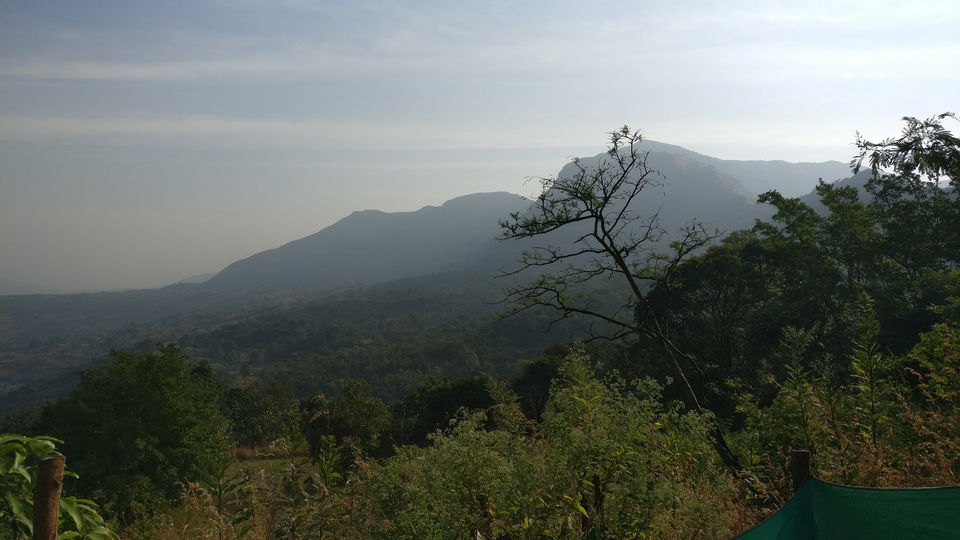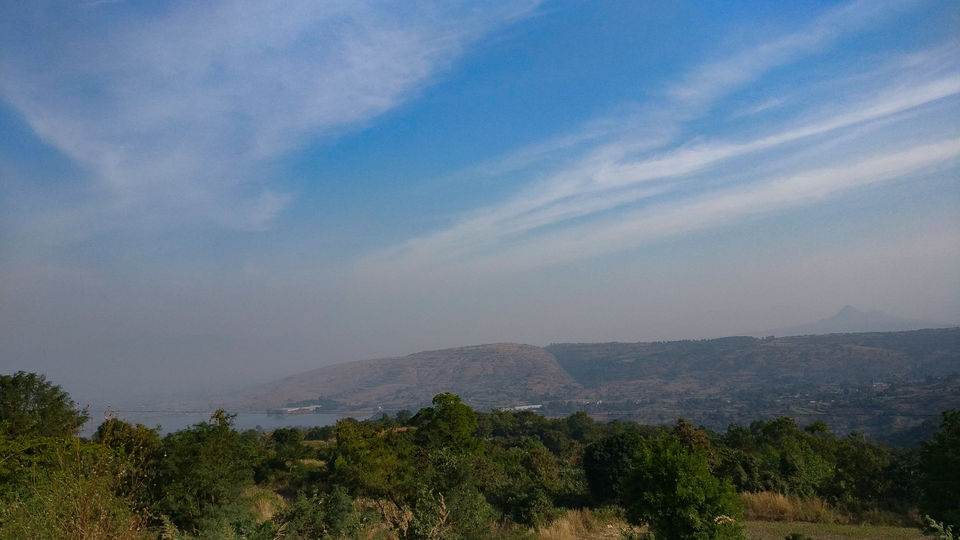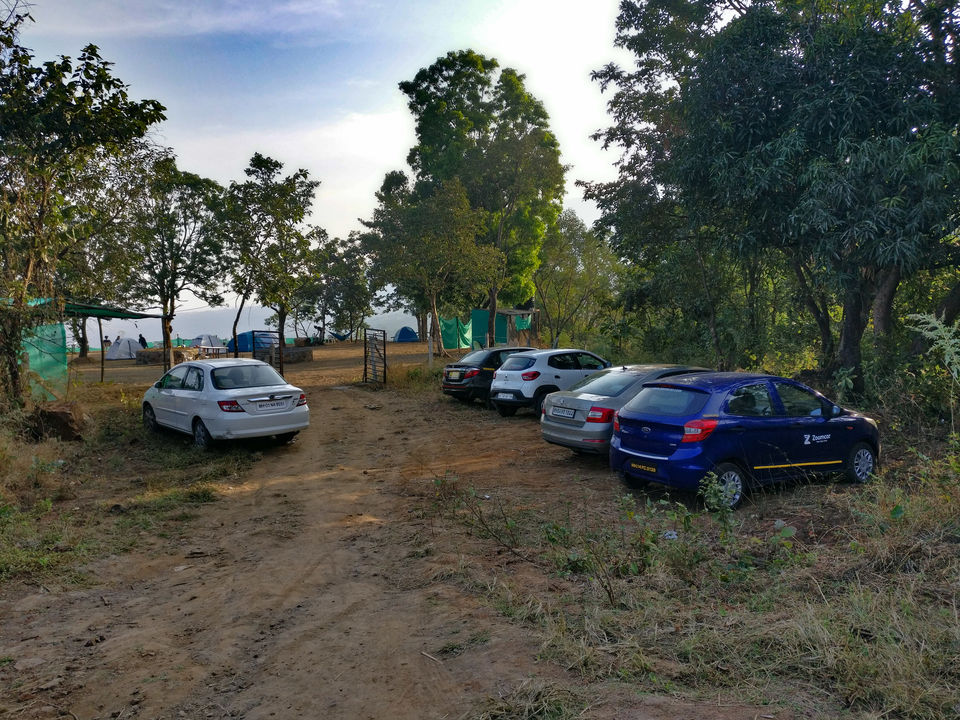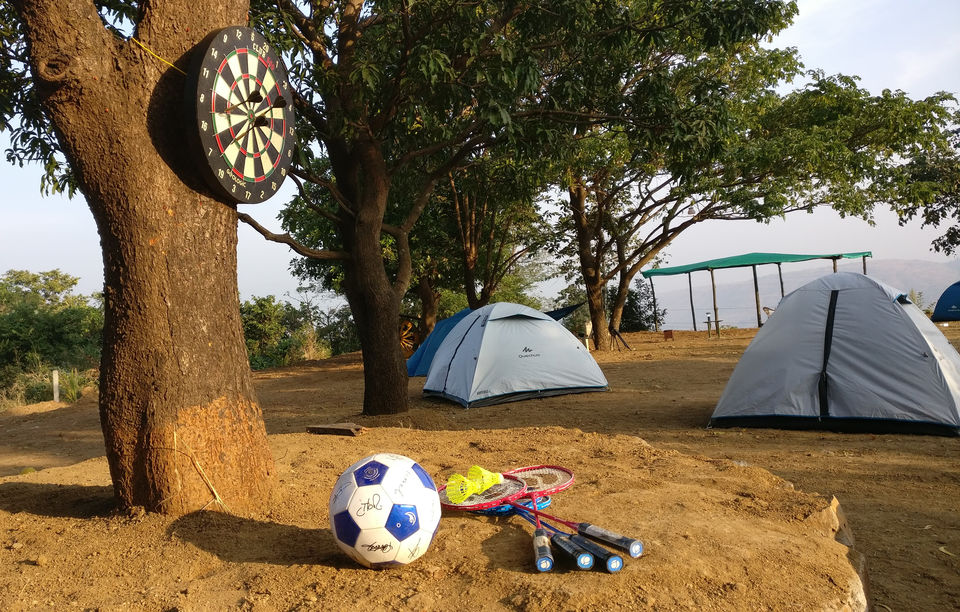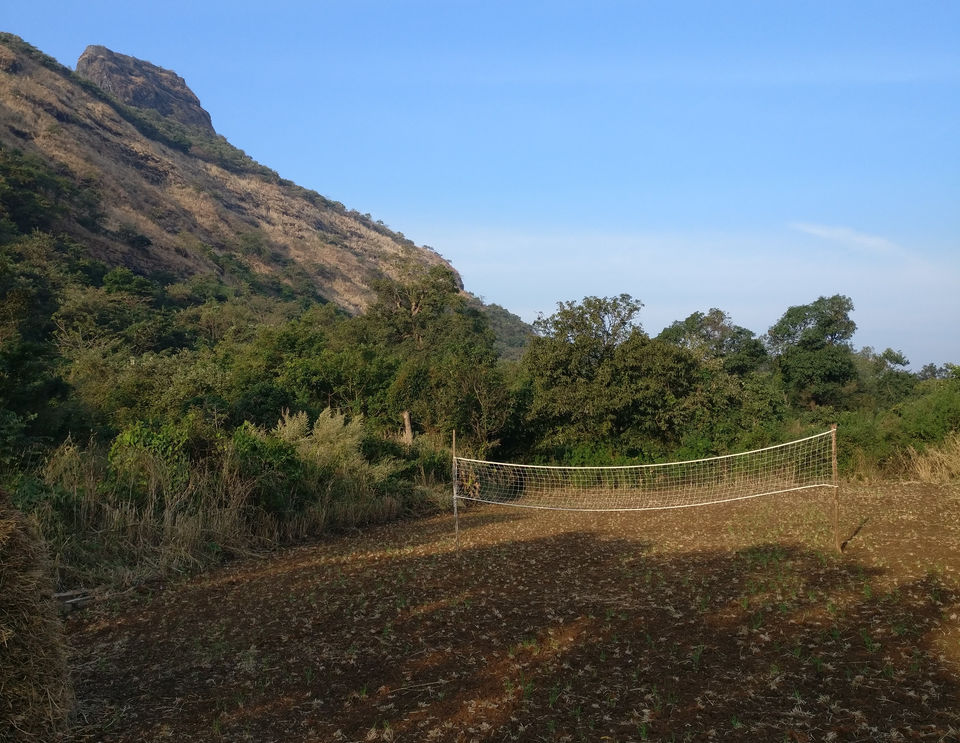 The Food:
Evening Snacks included tea and pakoda.
At around 8.30pm the staff helped us with setting up our barbecue. At this camp we make our own barbecue which is a good experience for many. There's chicken for Non-vegetarians and Paneer and Veggies for Vegetarians. It was all well marinated and very tasty.
The dinner time was around 10-10.30 when the buffet was set up. The food quality was amazing, I have never ever had such an excellent food on a campsite. All meals were great!
There was Chapati, Jeera Rice and Green Curd Salad with Chicken Curry for Nonvegetarians and Dal and Mutter Paneer for Vegetarians. The food was very homely and uber delicious.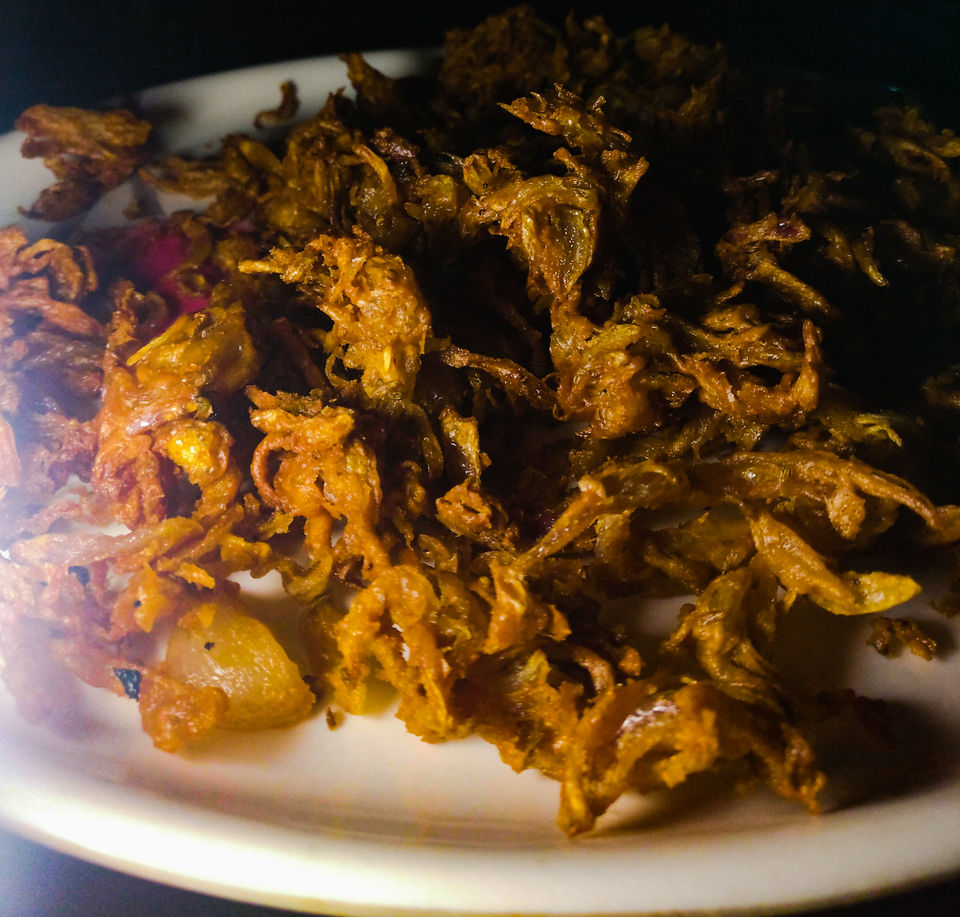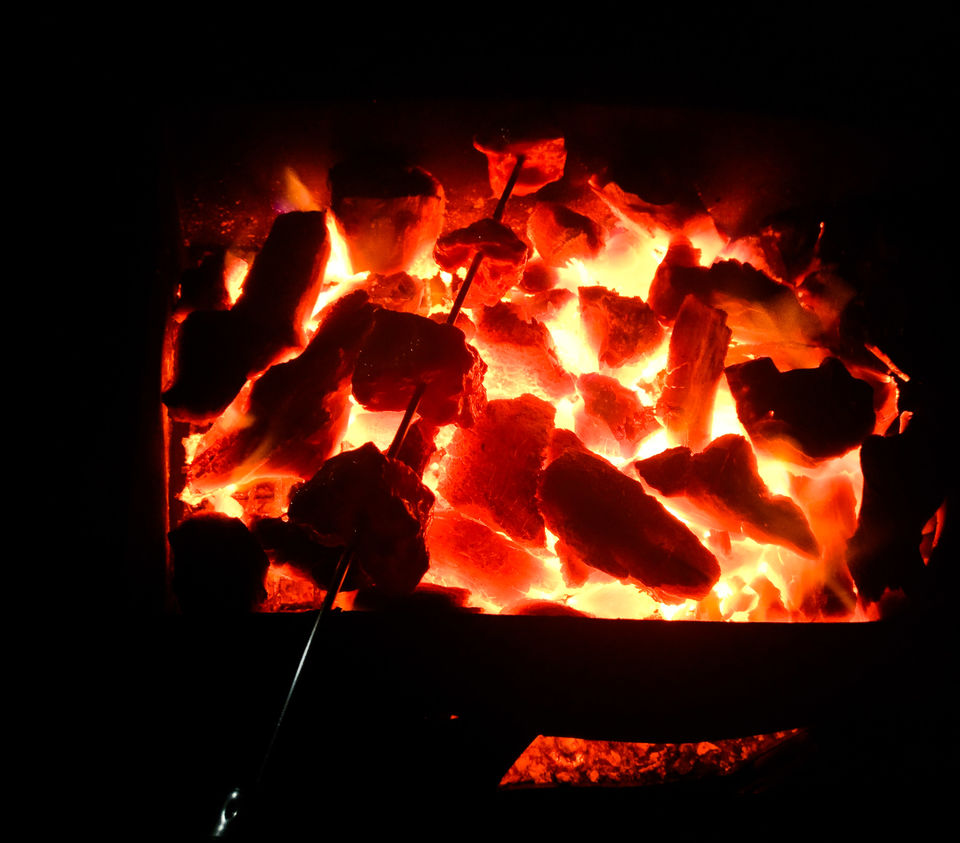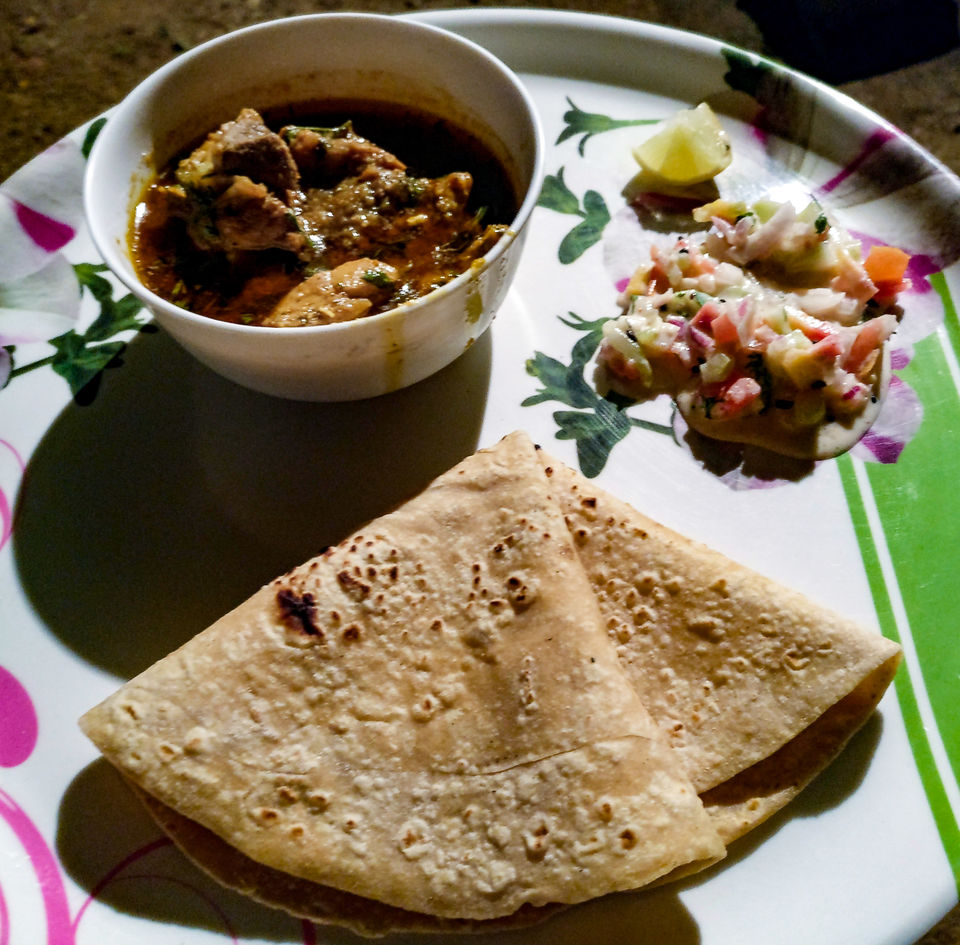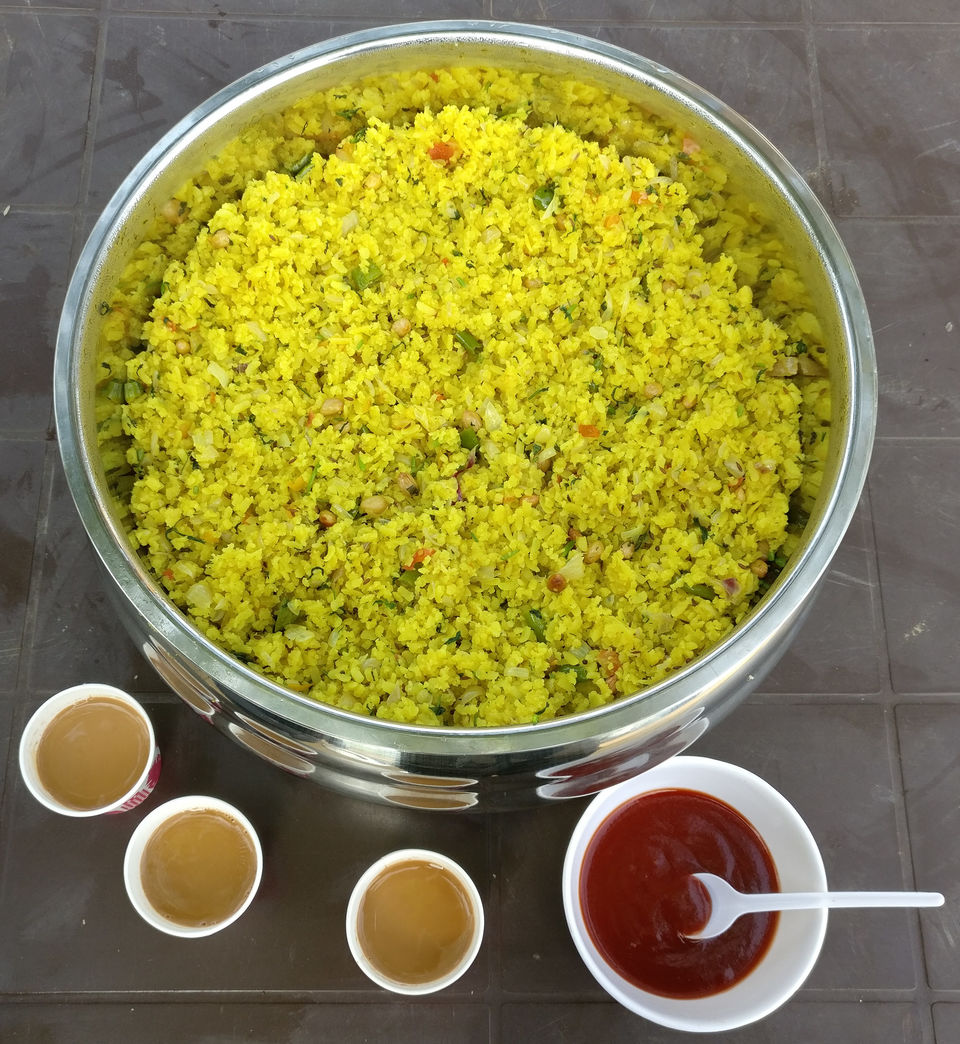 Lights-out:
After everybody had dinner, the lights on the campsite were turned off and a bonfire was lit. As the night progressed the stars became brighter and we enjoyed gazing at the sky. Also, because last week was a meteor shower we did catch few meteors late at night. The night was chilly and the breeze chillier. We tried clicking some pictures with the stars and relaxed while looking at the starry sky, after sometime, when sleepy we went back to our tents for a good night's sleep.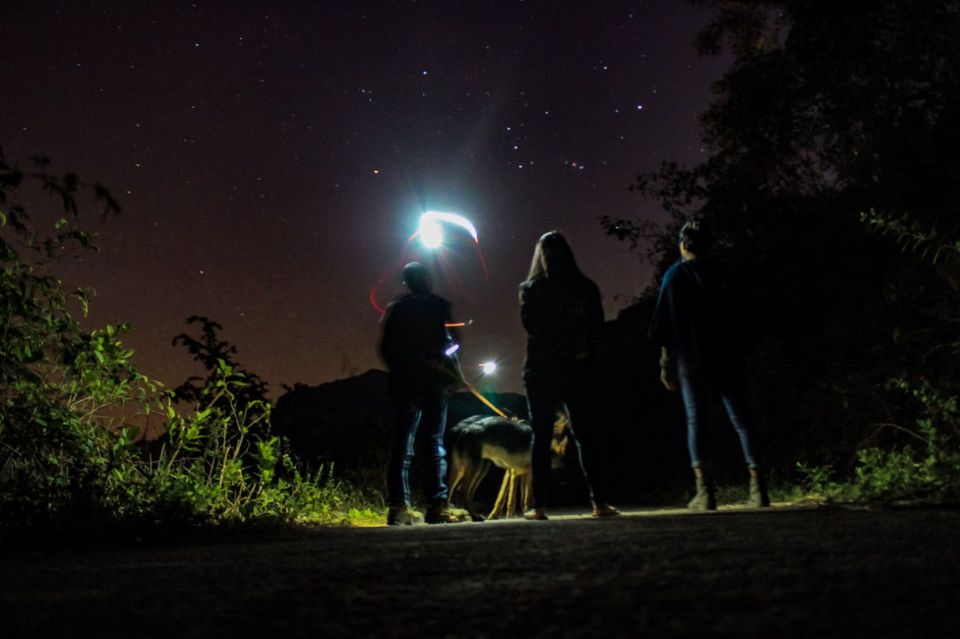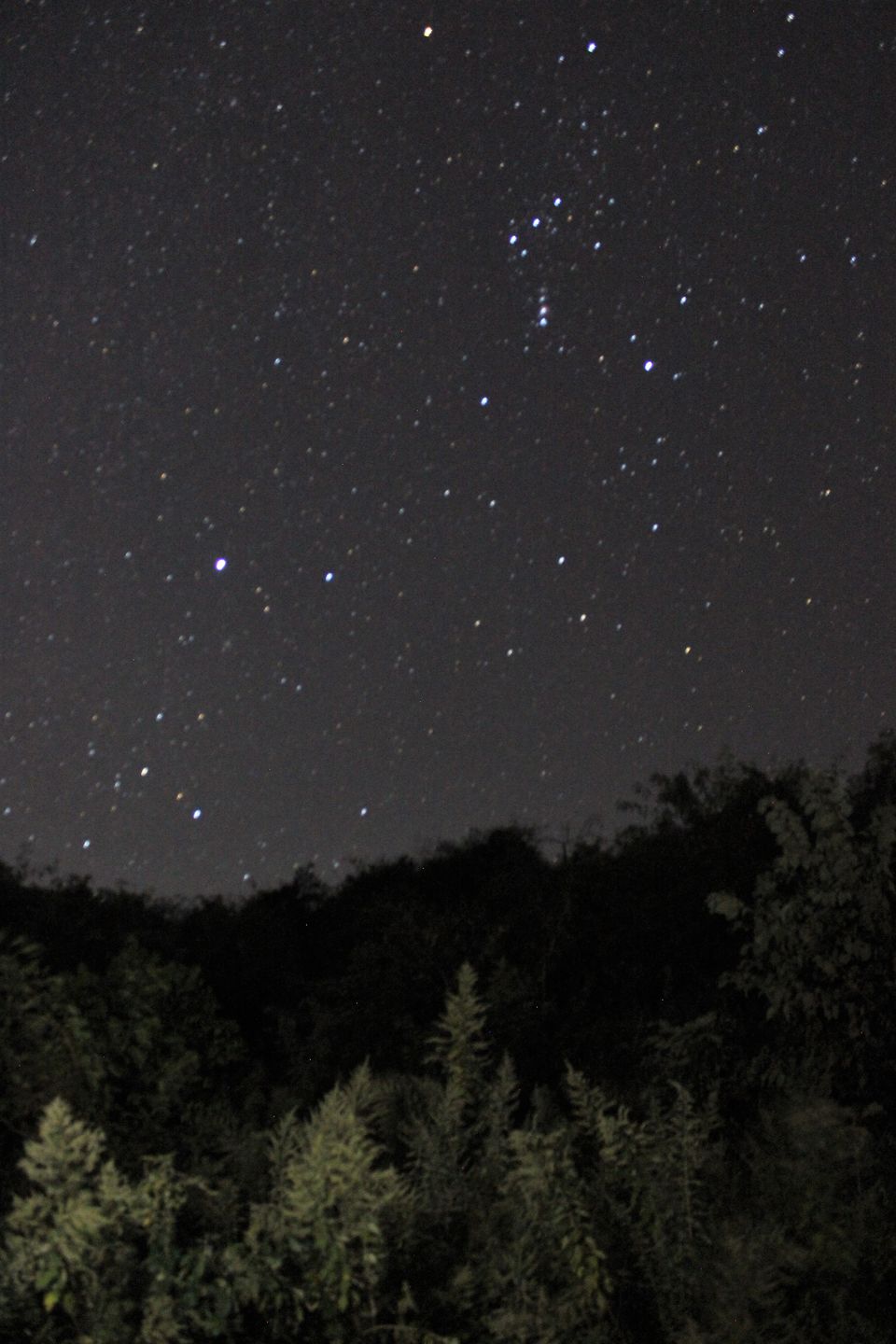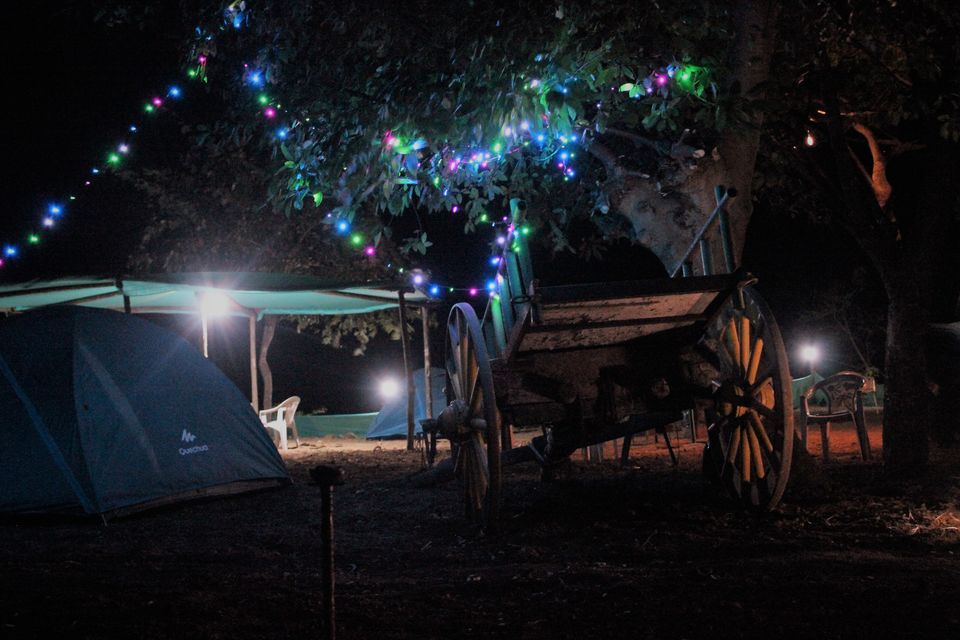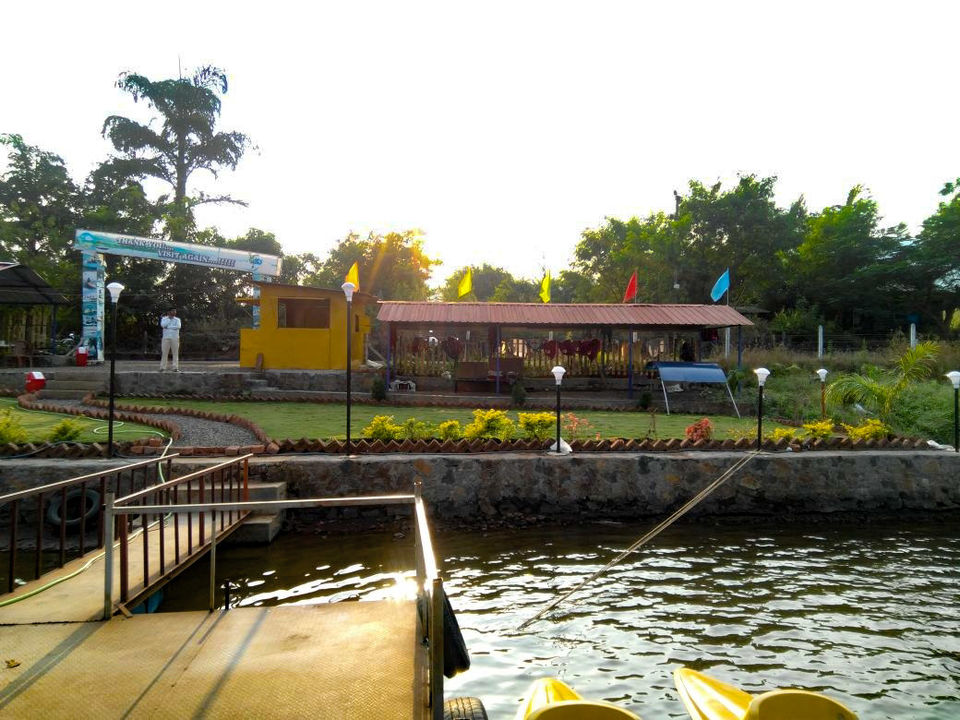 If you wish to go boating or kayaking in the Lake near by, ThrillCamps has a tie-up with the Boating Club which is just 3kms from the camp.
Trek to Fort Tikona
As Thrill camp is located right at the base of Tikona fort Hiking trail, after having breakfast(Poha and Tea) the 2nd day morning, we started our trek to the fort, it's a hike of around an hour and the view from the top is just breathtaking. We spent some time on the fort top admiring the view and then started descending, it took us less than 30 minutes to descend and reach our camp.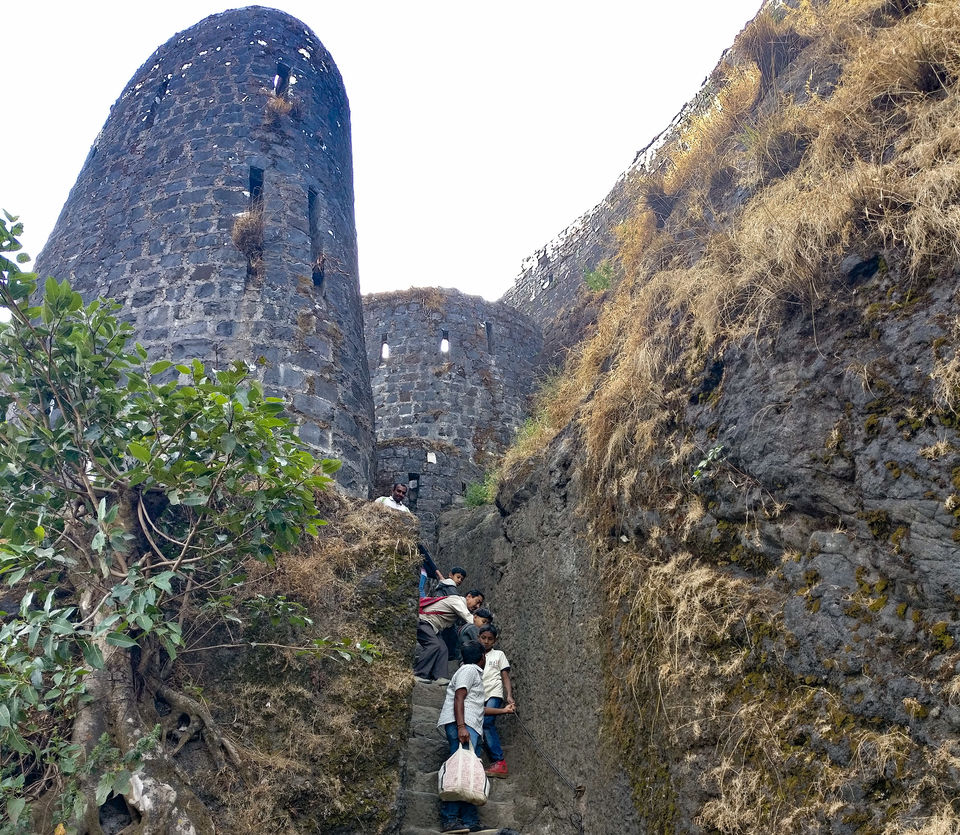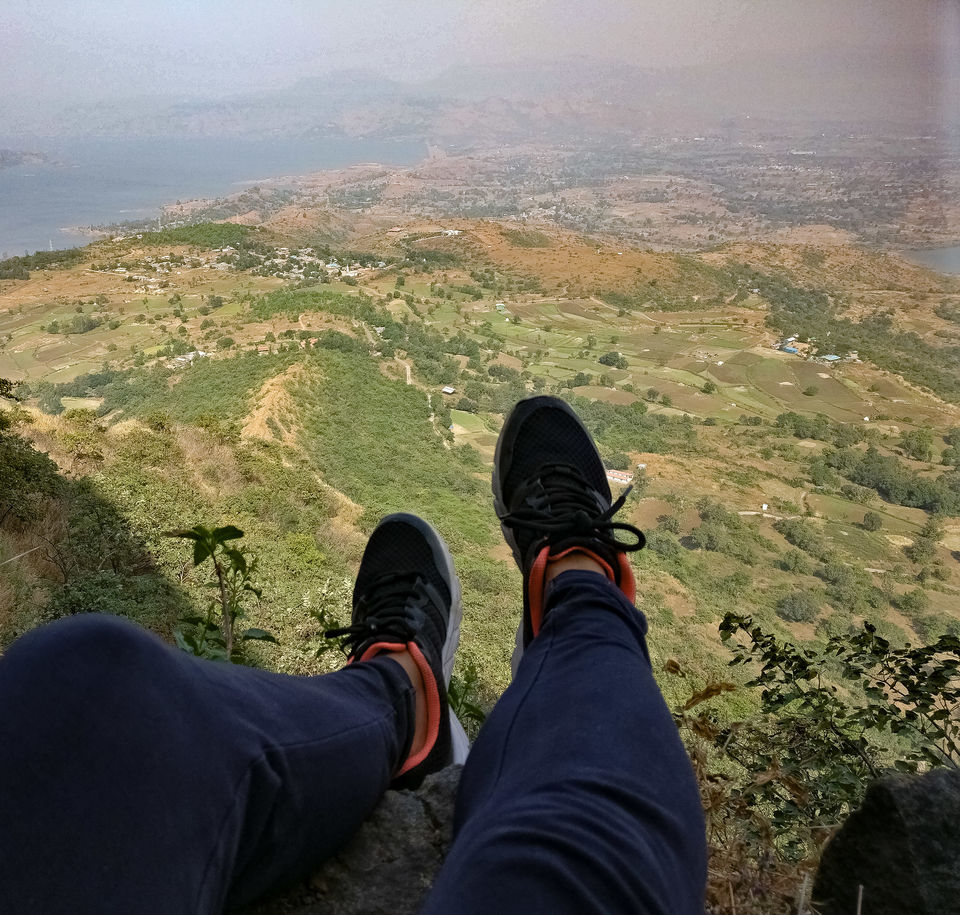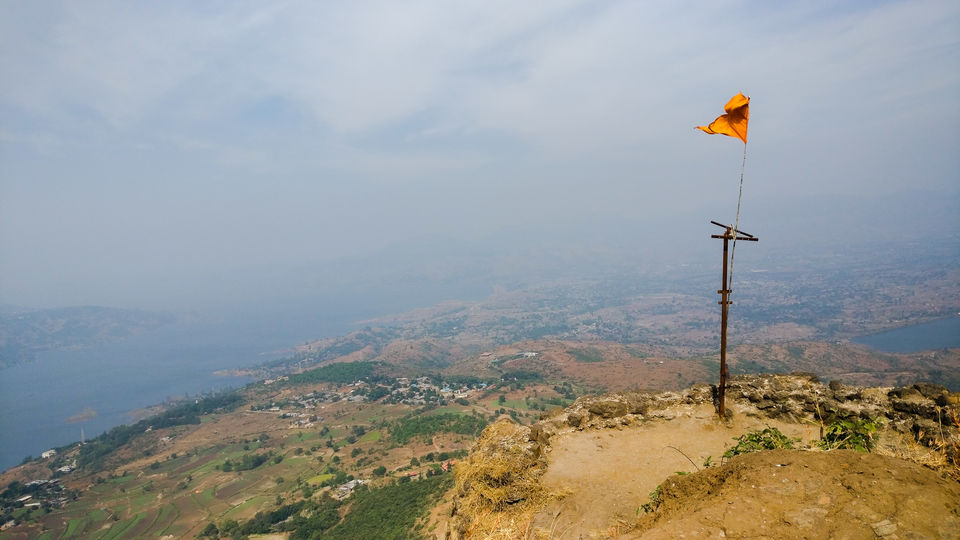 It was now time to leave, we packed our bags and left for Pune, before 4 PM I was back home.
I had enough time to rest and get ready for office the next day. Overall this camping at Thrillcamps was a perfect short and sweet winter getaway. This 24hours journey was enough to give me a refreshing start to a new week.
At ThrillCamps they have special plans for Christmas and New Year's Eve, if you wish to spend your holidays in the lap of nature, you should definitely visit them.
Here's their website: http://www.thrillcamps.com/index.php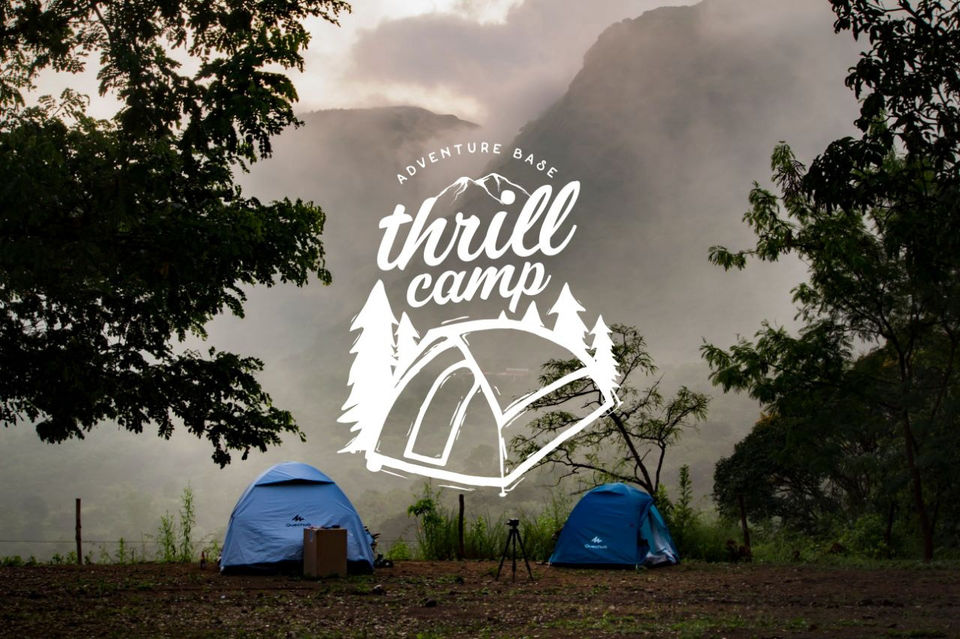 Highlights:
- Maintained balance between camping experience and modern essential amenities(Constructed Washrooms, Charging Points, Phone Network, Car Parking, Road Accessibility)
- Delicious Food which is rare at campsites
- Pet-Friendly
- Proximity to Tikona Fort and Pawana Lake
- Friendly Organizers and helpful staff
- Proximity from Pune and Mumbai.
Thank you for reading.
If you have any queries please feel free to get in touch.
My email address is: koms1553@gmail.com
Instagram: @koko15292 : https://www.instagram.com/koko15292/
Frequent Searches Leading To This Page:-