I hope your adventure is full of fun and memories. I hope you will get all the information that you need for your adventure for Pune .
Sinhagad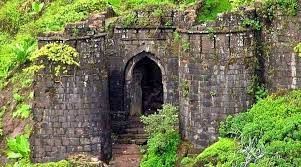 If you're looking for places to visit near Pune within 50 km, Sinhagad should be on the top of your list. The name Sinhagad literally means 'lion's fort'. The fort is located on a hilltop, about 35 km away from Pune, but is far removed from the chaos of the city. The ancient ruins, although in shambles, are something to be admired. Trekking to the top of the hill is an experience worth the effort. The palace and fort also serve as a watch point to capture some mesmerising photographs. Most people also tend to visit the nearby water body, Dev Taaki. It contains fresh water throughout the year.
Adlabs Imagica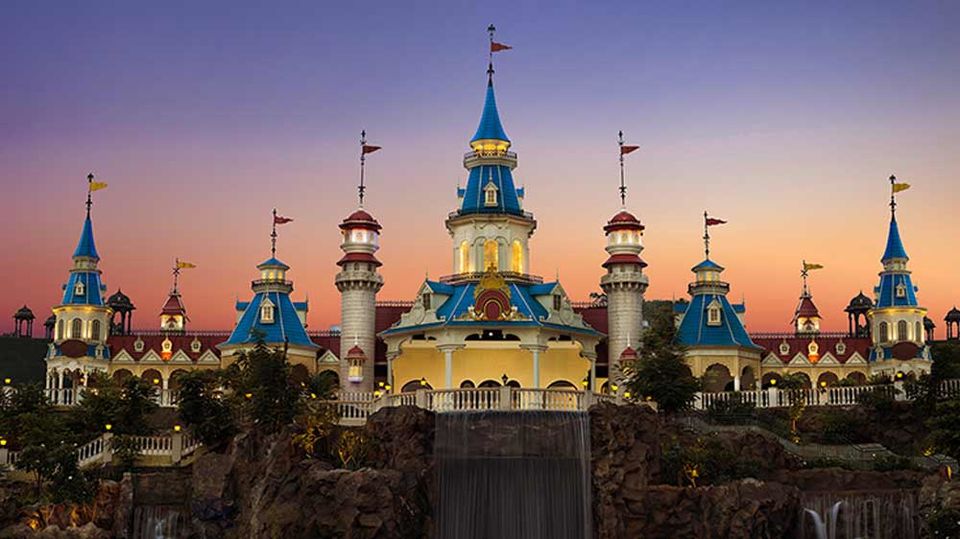 Looking for a convenient get away but don't want to travel far? Adlabs Imagica it is for you. One of India's leading family holiday destinations, offering a gamut of interesting and unique entertainment experiences under one roof through its international standard theme park, a Mykonos themed water park and the largest snow park that India has ever seen.
How to get there: Khopoli is connected to Mumbai via direct local trains, and to the rest of the rail network via Karjat station. Imagica is at an approximate distance of 15 minutes from the railway station. Besides this, Imagica also has special Ghar Se Ghar Tak offer for personal cabs and great deals on car packages, car add-ons (both include chauffeur-driven A/C cars) and bus add-ons.
Where to stay:
Connected to the park is Novotel Imagica, a hotel that offers customised stay packages, acting as a basecamp for guests to relax and unwind. Imagica is the perfect hangout for school picnics, corporate visits and family drive-away spot alike. It is also the ideal magical venue for theme weddings, photoshoots and memorable celebrations. The unique indoor and outdoor rides, along with the plethora of engaging activities at Imagica offers makes it an 'all weather entertainment destination' that provides a compelling experience for every guest at every step.
Panshet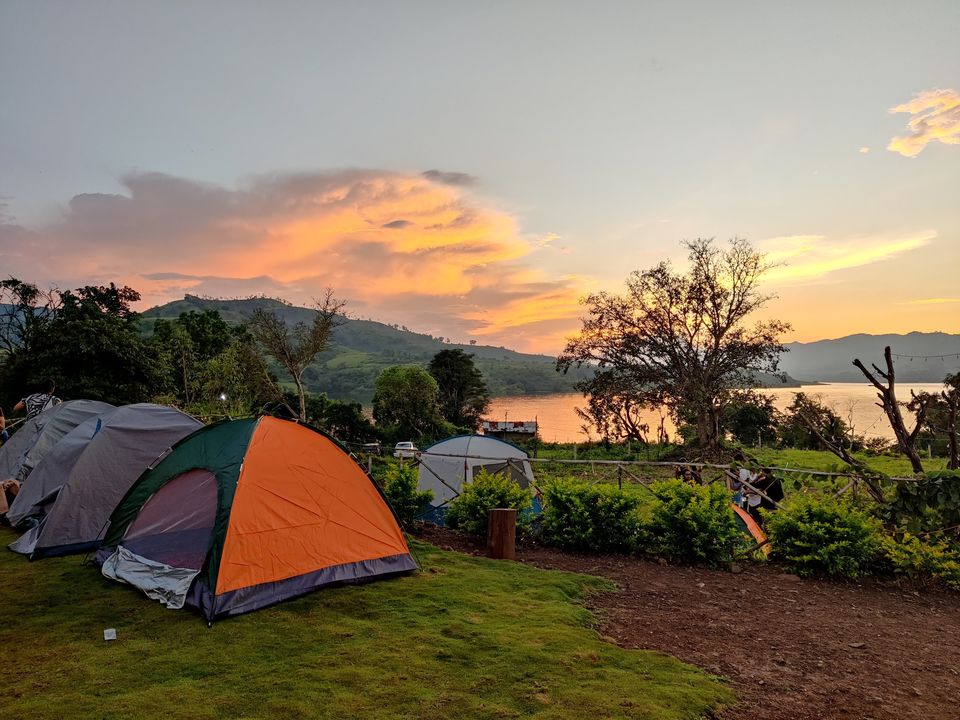 Most of the tourist places near Pune are actually hill stations. A short escape to the hills is perfect to beat the din of the city. If you haven't been here already, Panshet could be another popular place to visit. If you are in the mood, you can always indulge in a few water sports. From jet skiing to kayaking and much more, adventure is endless here. This spot is also perfect for families who need to bond after a week of being apart due to conflicting schedules.
Kamshet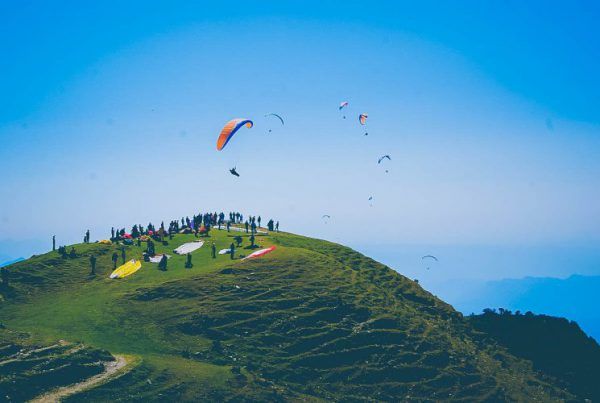 Have you ever wanted to throw caution to the wind and try your hand at paragliding? If yes, a visit to Kamshet will be worth your while. This place is located close to the main city and surrounded by small villages. You will find gliders dotting the sky throughout the day. This weekend destination also has a number of old cave temples in addition to the fortresses. Kamshet is among the more isolated places near Pune but a trip to Kamshet is a must. If you have the time, visit Vadivali Lake which is situated around 12km from Kamshet
Distance from Pune: 48km
How to reach: Regular buses are available from Pune to Kamshet. Both, private and state-run buses operate on this route. The nearest railway station is Kamshet
Where to stay: Kalpa Kutti The Eco Hamlet, Nirvana Naturestay
Top things to do: Paraglide, undertake an exhilarating trek to explore the caves in the region, visit Vadivali lake located near Kamshet
Lavasa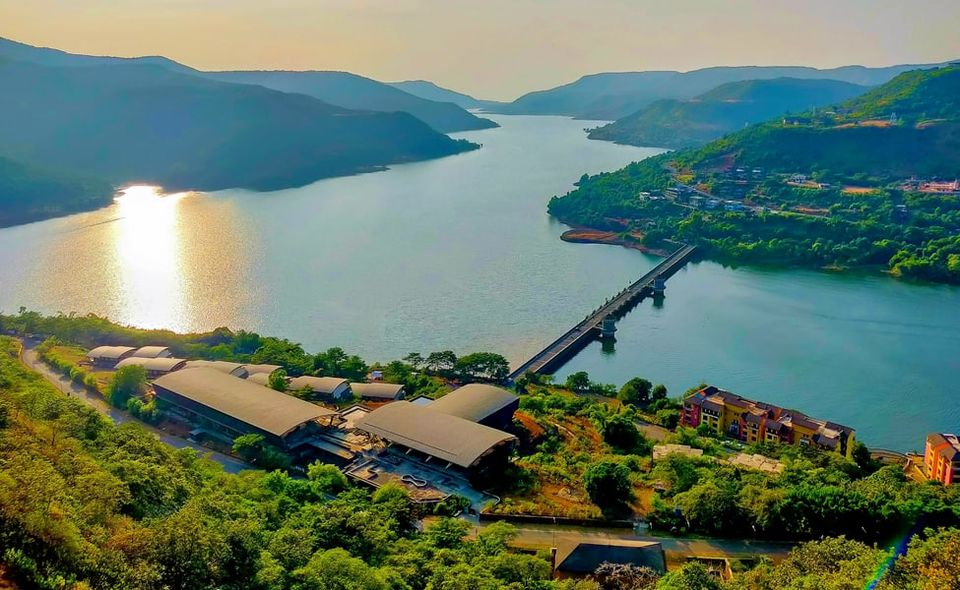 Being the only private planned city in India, Lavasa is turning into one of the most popular tourist places near Pune. So, you can expect to enjoy peace while also staying close to civilisation. The entire town is spread across 25,000 acres of lush greenery. It has become a favourite of people wanting to escape the busy city life.
Visapur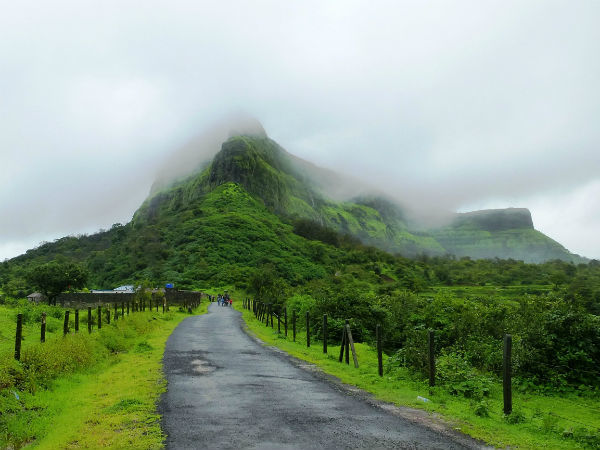 A trekking trip to Visapur is a highly-coveted weekend getaway and among the top places to visit near Pune. However the route gets a little tricky once you cross the Lohagarh pass, so be careful of that. You can find a number of waterfalls at the top of the hill, but the steps are steep, making the climb slightly difficult. The Visapur Fort situated on top of the hill looks its best during the monsoon season as new waterfalls form after rain. There are quite a few water bodies near the plateau which makes Visapur a one-of-a-kind place to visit near Pune. From the fort wall, one can get great views of the Pune-Mumbai highway.
Lohagad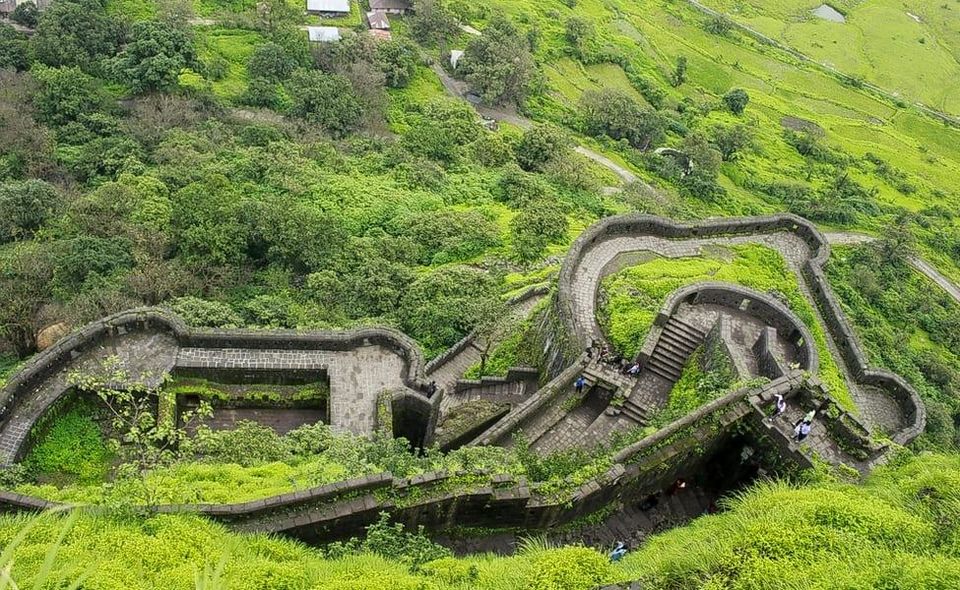 Once the capital of the brave-heart Chhatrapati Shivaji, Lohagad literally translates to "iron fort". The Visapur Fort is also nearby and in the same range but this is a symbol of might at its best. Trekking to the Lohagad Fort is an extremely popular activity near Pune and the Bhaja and Karla Caves can be visited together during the same day trip here.
Torna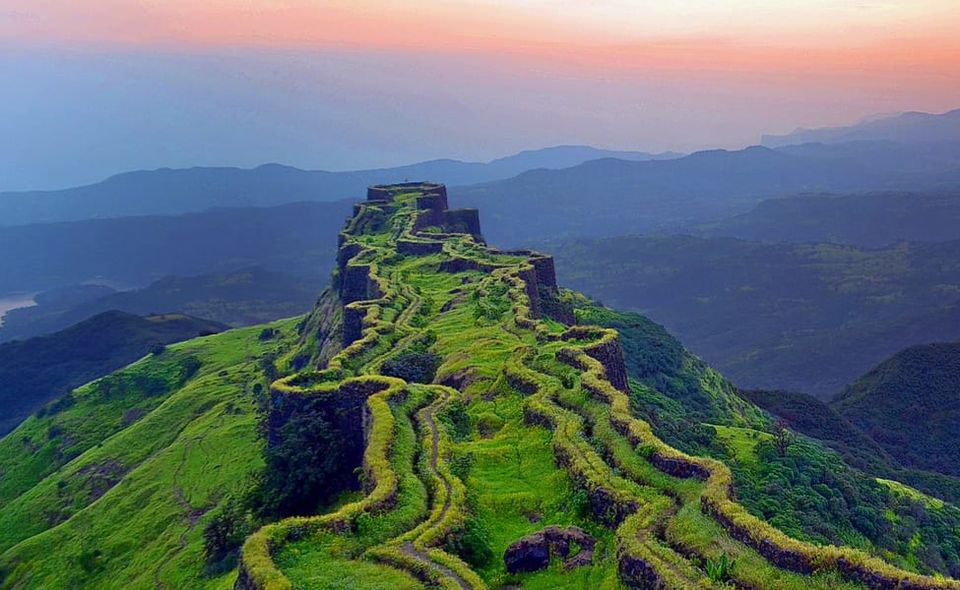 If you are not looking to travel far from the city for a trekking adventure, Torna is the place for you. It is also popularly referred to as Prachandagad. It is home to the highest fort in the district, spread over an area of 1.4km. In order to reach the top, you are required to trek to Jhunjar Machi and Budhla Machi. Once there, a direct route will lead you to Rajgad as well. The trek is not too difficult and that is one of the primary reasons why Torna is one of the most-visited tourist places near Pune within 100km.
Distance from Pune: 70km
How to reach: From Swargate bus station in Pune, take a state transport bus. This bus will drop you at Velhe, which is the base village from where you will hike up to Torna
Where to stay: Paradise Country Panshet, Heritage View Resort Rajgad
Top things to do: Hike up to the Torna Fort, Camp at the base of the trek and enjoy panoramic views of the Sahyadris.
Lonavala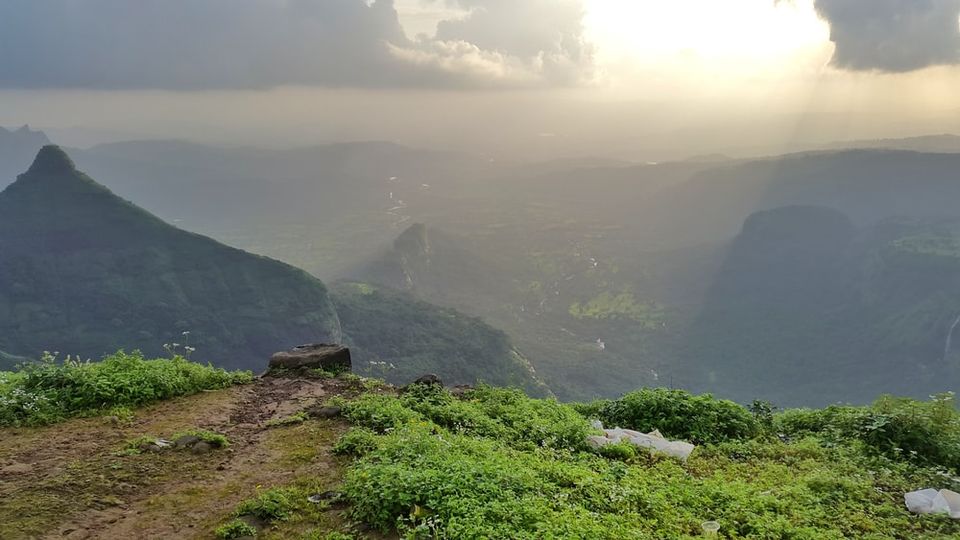 When the monsoons are around the corner, the best tourist place near Pune is none other than Lonavala. Just a two hour drive from the city, it is probably one of the most beautiful places to visit near Pune within 100 km. Nestled in the Sahyadri Ranges, this getaway spot is ideal for those who wish to spend some time away from the crazy city life.
Distance from Pune: 66km
How to reach: There are direct trains from Pune to Lonavala railway station. However, most people prefer coming by a car, taxi or bike.
Where to stay: Fariyas Resort, Pavana Lake Tent House
Top things to do: Visit the hill called the 'Duke's Nose' or caves like Bhaja and Bhedsa for an adventure that will thrill you. Try water rappelling at Durshet, visit a rice plantation or camp out at Maval—you won't run out of options when it comes to doing things at Lonavla
Khandala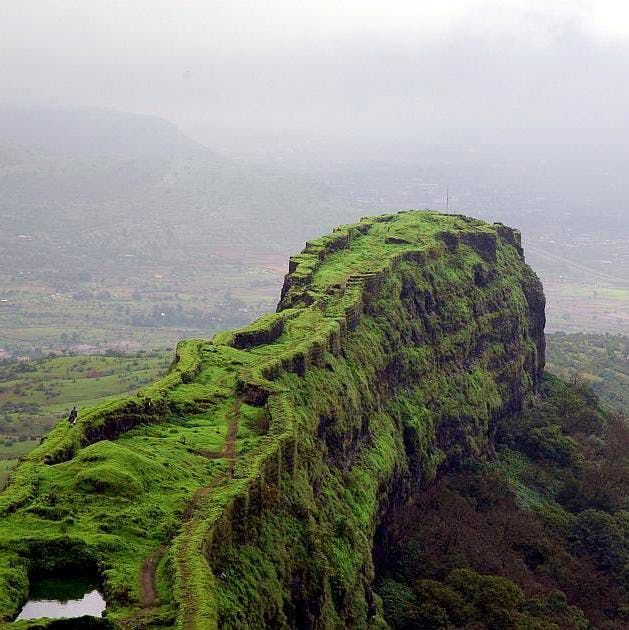 This popular hill station is another great one on the list of places to visit near Pune within 100km and is located very close to Lonavala. Most city dwellers make their way here to blow off some steam and relax. If you are looking for a brief escape, Khandala should be on your list.
Distance from Pune: 69km
How to reach: Khandala is well connected with Pune by road and the bus service for Pune via Lonavala is good. Buses shuttle between Khandala and Lonavala. The nearest railway station is Khandala.
Where to stay: Velvet County Resort & Spa, Hotel Clarissa
Top things to do: Check out Kune Waterfalls, camp at Bhor Ghat, visit the quiet, tree-lined Ryewood park, explore Karla caves
Panchgani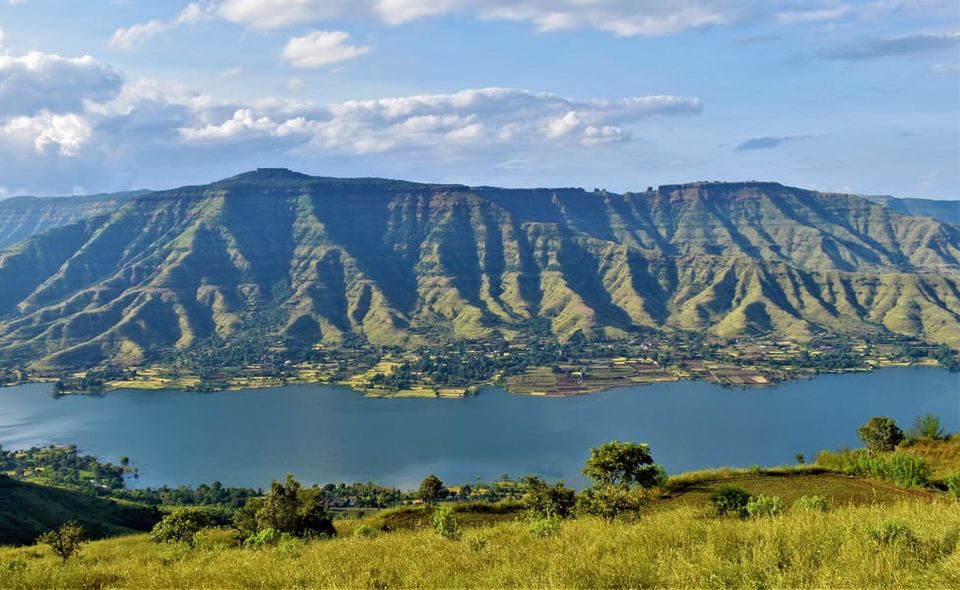 Panchgani is one place to visit around Pune that has a magical charm about it. This beautiful town is located right in the centre of the five hills that make up the Sahyadri range. This place was used as a retreat by the British during their rule here. It now attracts people from all over the country. The River Krishna flows by and forms a serene lake at Dhom Dam, which is built right across it. One cannot doubt that Panchgani is among the best places to visit near Pune within 100 km.
Distance from Pune: 102km
How to reach: There are regular direct buses from Pune to Panchgani. The closest railway station to Panchgani is Wathar, but it is not well-connected. The best way to travel, however would be by a car or bike.
Where to stay: Hotel Malas, Trinity House
Top things to do: Visit one of the many strawberry farms here, experience activities such as camping, riding a bullock cart or tractor, bird watching, and trekking
Tamhini Ghat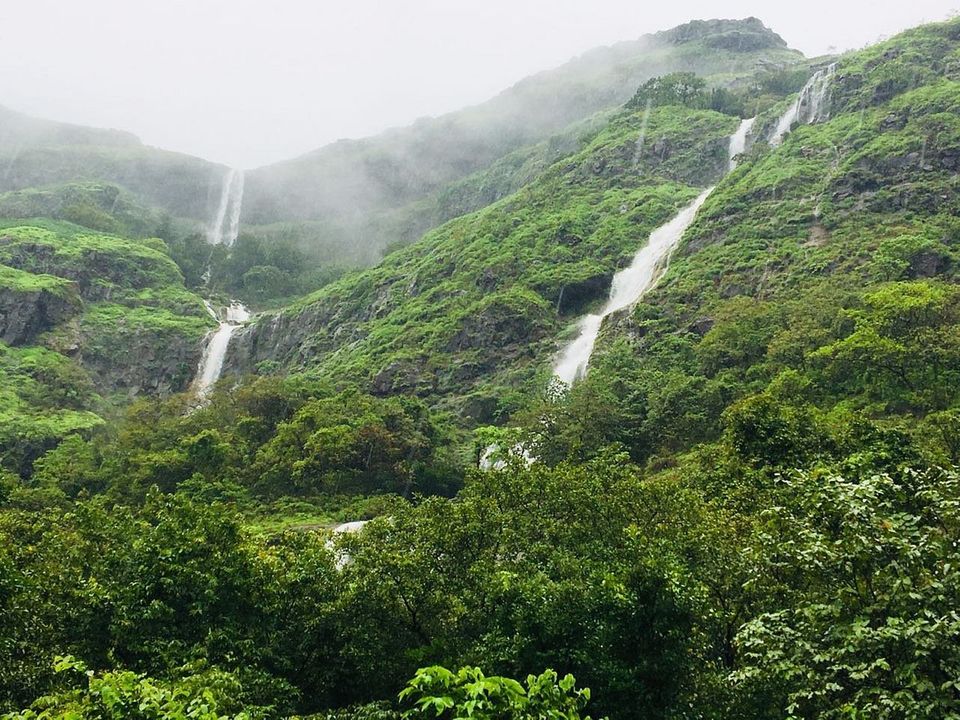 All tourist places near Pune do not necessarily have to be home to 5-star resorts, right? The beauty of Tamhini Ghat are the natural surroundings and the peace it offers. If you are looking for a place to reflect and meditate, look no further. The breathtaking images of waterfalls and mountains will keep you hooked.
Bhimashankar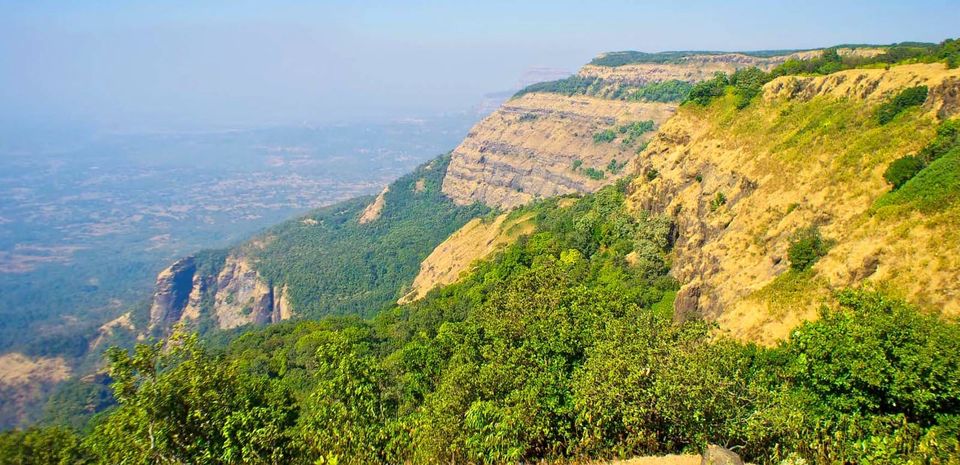 Come monsoon and you can pack your bags to leave for this beautiful trekking site. Whether you happen to be an adventure junkie or want some time amidst nature, this place will give you an adrenaline rush. The greenery, a never-ending sight of mountains, surreal waterfalls, and local snacks characterise this popular tourist place near Pune.
Distance from Pune: 120km
How to reach: The best way to reach Bhimashankar is to catch a bus from Shivaji Nagar Bus Station or by a private cab
Where to stay: Hotel Center Point, Jamrung Hillside Camping
Top things to do: Visit the famous Bhimashankar temple, surround yourself with the sight of mountains, greenery and waterfalls
Wai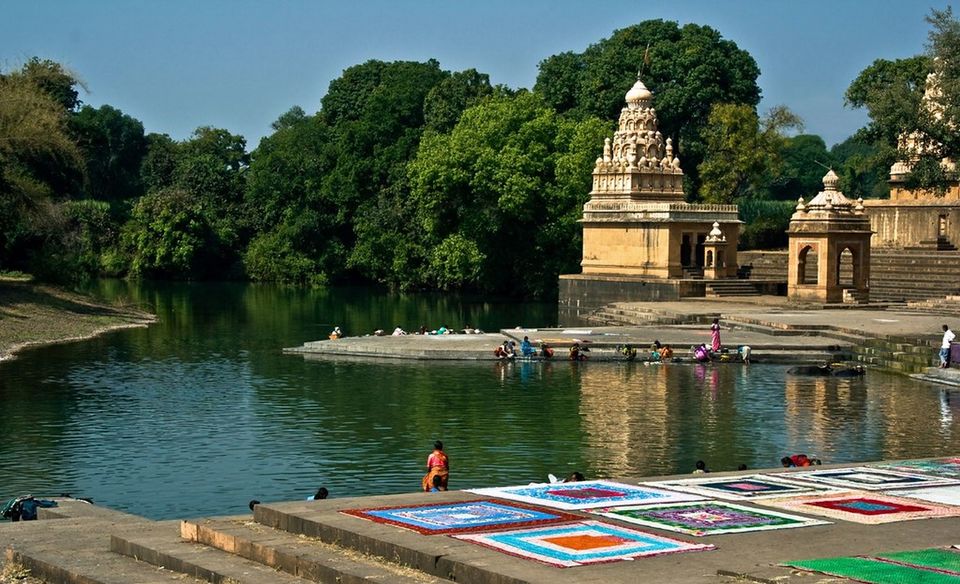 This quaint location is situated on the Krishna River. The city offers scenic views and is among the the best weekend getaway places around Pune. If you enjoy the thrill of adventure, Wai is just the place for you. Camping and adventure activities are a great way to de-stress after a tiring week at work. Situated in Satara District, it is one of the most coveted places to visit near Pune within 100km. In earlier times, it was known as the Viratnagar and is still a place of ruins and immense natural beauty.
Distance from Pune: 89km
How to reach: You can catch a bus from Pune that goes directly till Wai.
Where to stay: Hotel Pearl, Hotel Kiran Garden
Top things to do: Indulge in adventure activities such as raft building, river crossing, kayaking and trekking. Further, you can experience camping and star gazing.
Malshej Gha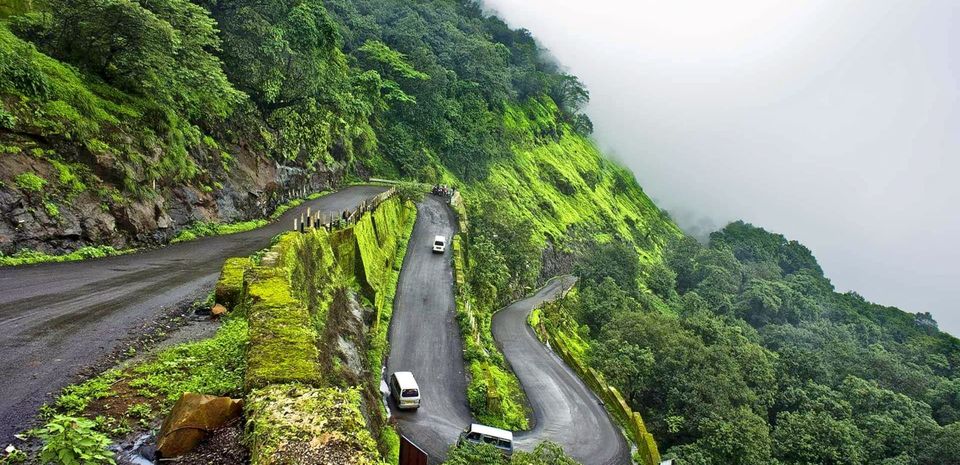 The mountain pass is home to a variety of flora and fauna. From here, one can expect to witness beautiful views of the surrounding valleys. The forests also contain a wide variety of wildlife. Places to visit near Pune within 200km are not so hard to find after all.
Distance from Pune: 120km
How to reach: Malshej Ghat is well connected by Maharashtra state transport corporation buses to all major places in and around. One can easily catch a bus from Pune
Where to stay: Saj By The Lake, Hotel Girija
Top things to do: Wildlife enthusiasts can spot animals and birds such as tigers, leopards, rabbits, peacocks and flamingos. There are trekking trails lined with gushing waterfalls and a view of lush green mountains
Mahabaleshwar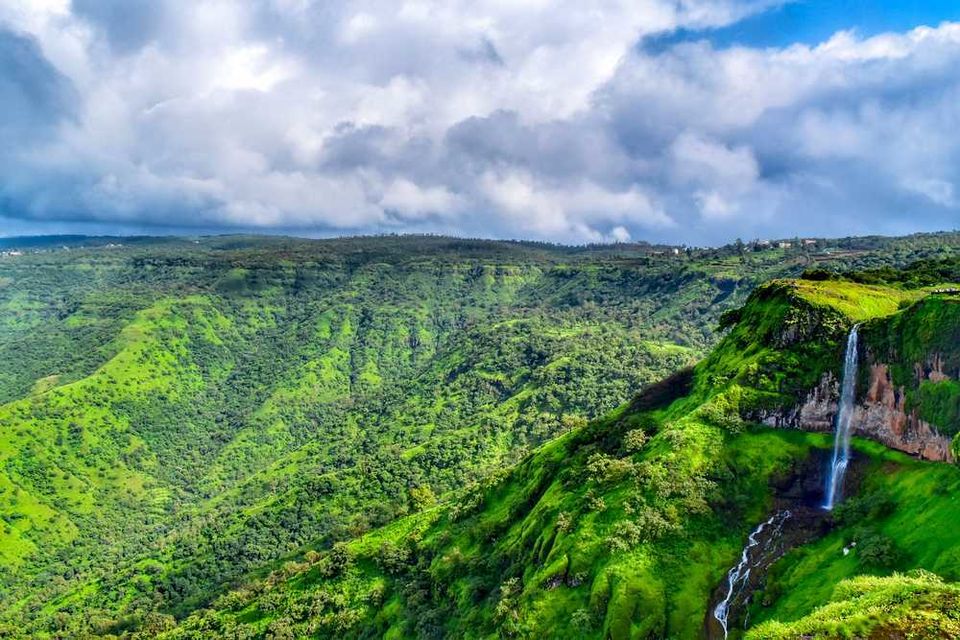 No weekend getaway plan near Pune is complete without a trip to Mahabaleshwar. The large plateau is surrounded by valleys on all four sides. It is among the best picnic spots in the region and Mahabaleshwar should be on the top of your of list of places to visit near Pune.
Distance from Pune: 121km
How to reach: You can catch a direct bus from Swargate to Mahabaleshwar. Hiring a car would be the best option.
Where to stay: Berry Hill Resort, The Mountain Pearl Resort
Top things to do: Visit Pratapgad Fort, Venna Lake, Parsi point and Elephant's head point for capturing stunning views of the Sahyadris
Shivneri Fort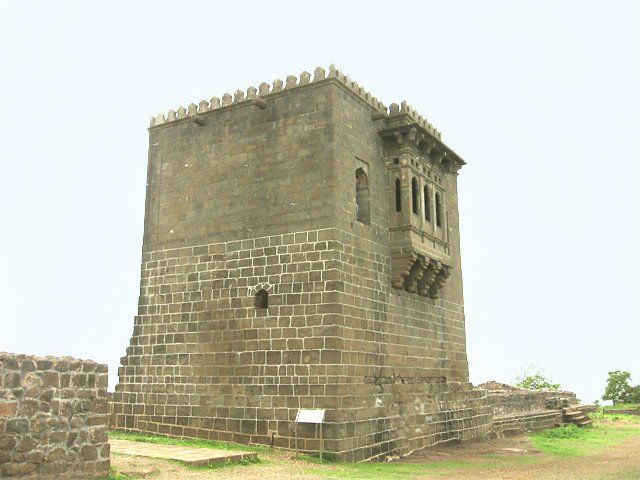 A short drive will get you to one of the most historically important places near Pune—the birthplace of Shivaji Maharaj. Shivneri is a popular trekking spot in the region and when you reach Shivneri, you will find a number of water bodies as well as statues of Shivaji and his mother Jijabai. It's a pretty easy trek, so you can also take your family along.
Alibag
Alibag, also known as Alibaug, is a coastal town, just south of Mumbai and 142km from Pune. Alibaug is home to a number of beaches, forts and temples. If you want to unwind luxuriously, you can head to Radisson Blu Resort and Spa, a famous resort in Alibaug where you can rejuvenate your mind and body by pursuing activities such as swimming, going to a spa or a wellness and fitness centre.
Distance from Pune: 142km
How to reach: Direct buses are available from Pune. However, it's better if you're coming by your own transport.
Where to stay: Radisson Blu Resort and Spa, Lotus The Lake View Resort
Top things to do: Alibag Beach, Alibag Fort, Siddheshwar Mandir, Khanderi and Underi Islands, Varsoli Beach, Nagaon Beach and Kolaba Fort
Lenyadri Hill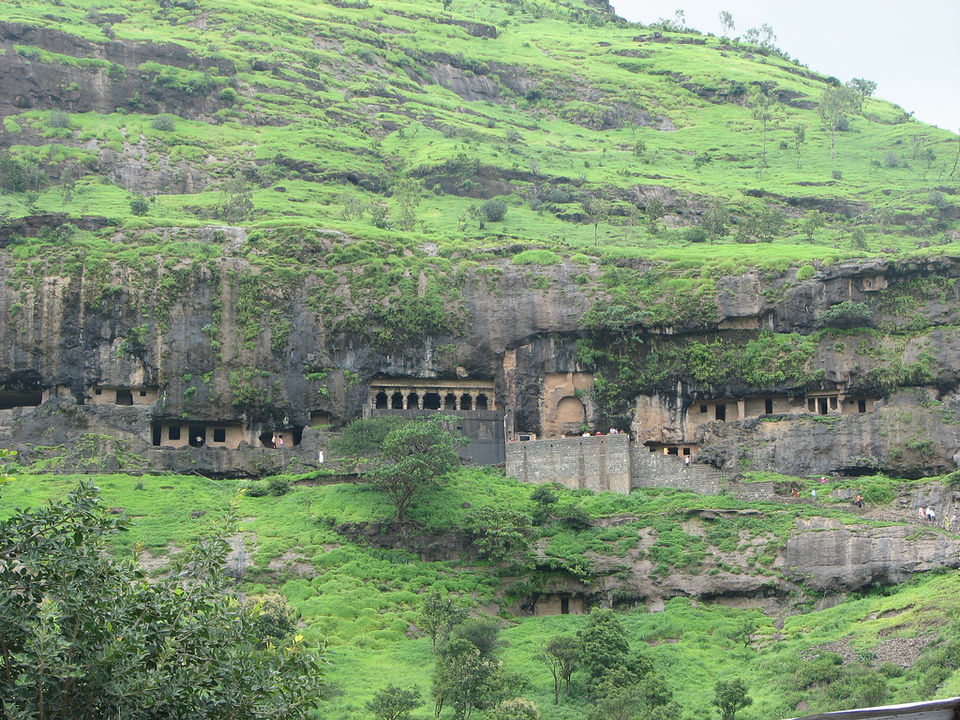 Lenyadri, sometimes called Ganesa Lena, is a hill located about 5km north of Junnar in Pune district, representing a series of about 30 rock-cut Buddhist caves. The current name "Lenyadri" literally means "mountain cave". Lenyadri offers tourists a chance to interact with nature. This is one of the places near Pune that are completely hassle-free. Take a trip here to instantly feel rejuvenated.
Kolad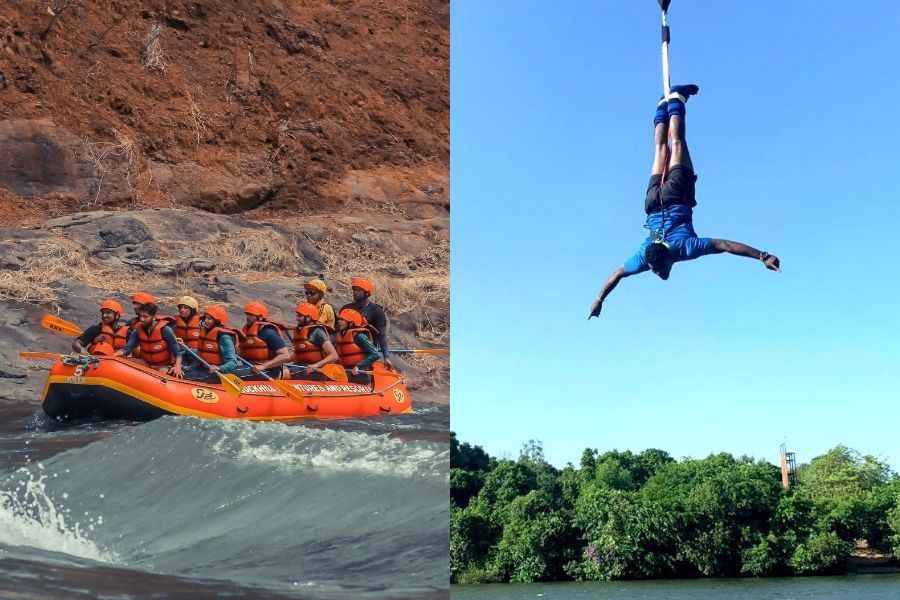 Kolad is yet another popular place to visit around Pune. The tiny hamlet has a charm about it. The beauty of the Kundalika River and green surroundings add to the magic of the place. You will find a lot of adventure enthusiasts in the area. Nature lovers will also be enthralled by this picturesque destination. It is also perfect for a family outing.
Distance from Pune: 145km
How to reach: State transport buses are easily available for Kolad from Pune. Although, Kolad railway station lies under Konkan Railways, there is no direct train between Pune and Kolad.
Where to stay: Kundalika Rafting Camp, A Nature Trails Resort
Top things to do: There are adventure activities you can try your hand at, including water rafting, waterfall canoeing, and rappelling.
Rajmachi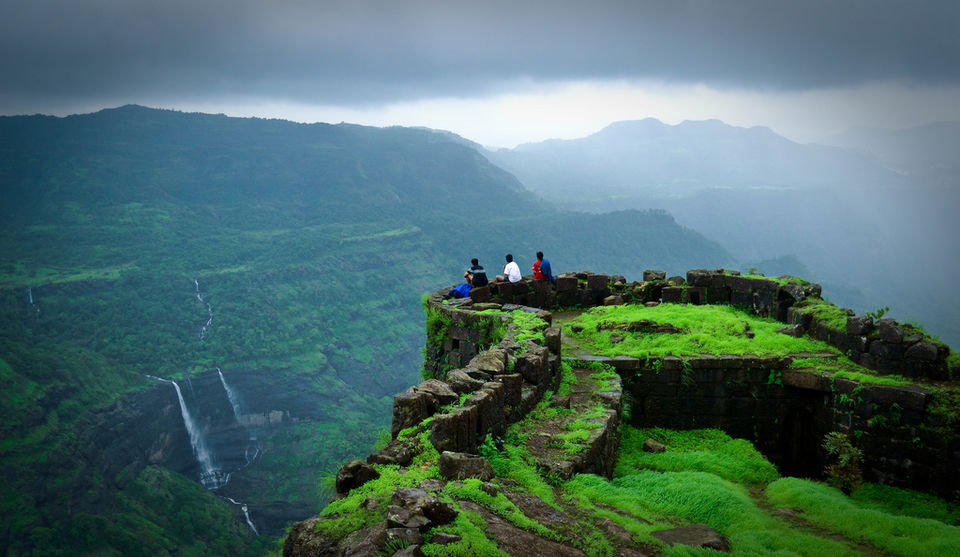 Situated in the Sahyadri ranges, Rajmachi offers tourists a few days of peace. It is home to a large fort – a popular hiking place to visit near Pune for adventure seekers. The trek routes have their starting point at Lonavala or Kondivade. Between the thick foliage, one can also find waterfalls and streams. This place is perfect when you want to catch up on some reading and relaxation.
Distance from Pune: 171km
How to reach: Lonavala is the nearest railway station. From here, you will have to hire a cab till Udhewadi village, which is the base camp for Rajmachi Fort trek
Where to stay: Rajmachi Base Camp, Fariyas Resort
Top things to do: Visit the Rajmachi Fort, trek from Lonavala or Kondivade to Rajmachi Fort while witnessing waterfalls, streams and greenery on your way
Satara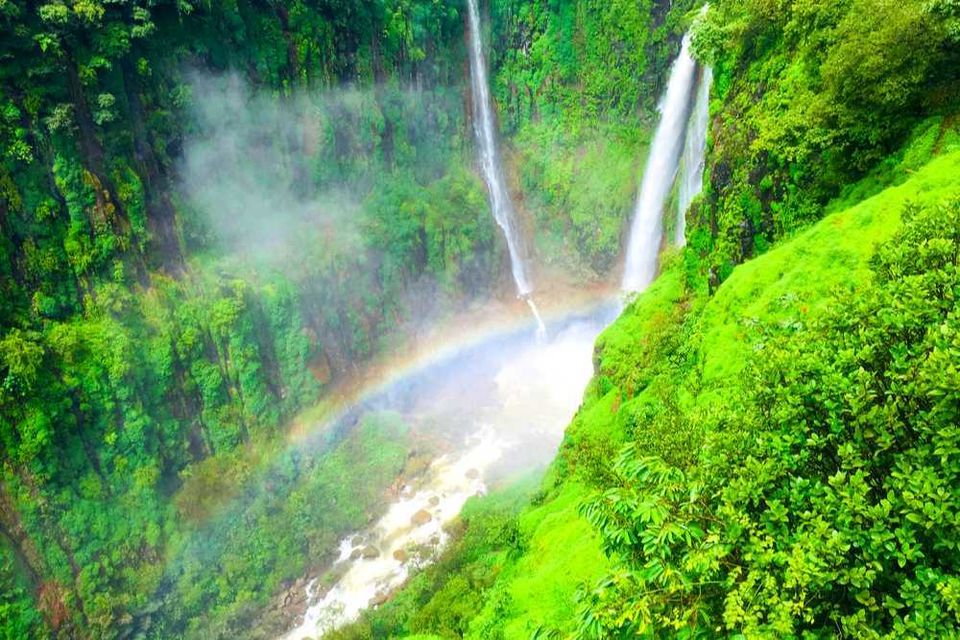 This beautiful weekend destination is located right where the River Krishna joins its tributary Venna. This place was the erstwhile capital of the powerful Maratha Empire. Owing to its historical relevance, Satara is a favourite amongst people looking for historical places to visit near Pune. Around 113km away from Pune, Satara is full of surprise packages that one should visit in order to unravel.
Matheran
Matheran is widely regarded as India's smallest hill station. Therefore, it is perfect for a weekend getaway away from city life. Residents of both Mumbai and Pune take long drives here for a holiday with family or friends. This gem of a place gives you close to 28 viewpoints from the site. The views are absolutely breathtaking. If you enjoy taking in the beauty of a sunset, this is the place for you. It definitely makes for one of the most amazing places to visit near Pune.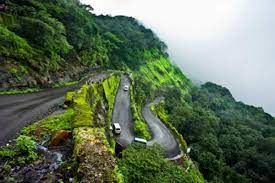 Distance from Pune: 124km
How to reach: You can reach here by train. Get off at Neral Railway station. From Neral, you have to take a toy train to reach Matheran.
Where to stay: Bombay Backpackers, Spring Wood Heritage
Top things to do: Make sure you go to viewpoints including Louisa point, Porcupine sunset point, Alexander point and One Tree Hill point. Visit Pisarnath Temple, Matheran Shiv Mandir and Charlotte Lake. You can also include one day trekking to Vikatgad
I hope you got all the information that you needed for the trip near Pune . All the best for the adventure. Thank you for reading and supporting.