Monsoon is just around the corner and tiny insects are soon going to be shaking themselves out of a long slumber for another mating season. One of these insects are fireflies, which are bugs that exhibit bio-luminescence, a phenomenon that makes them glow in the dark to attract a mate. After a certain amount of rainfall, and if the humidity is high enough, fireflies can be easily spotted in an expanse of rich forest cover.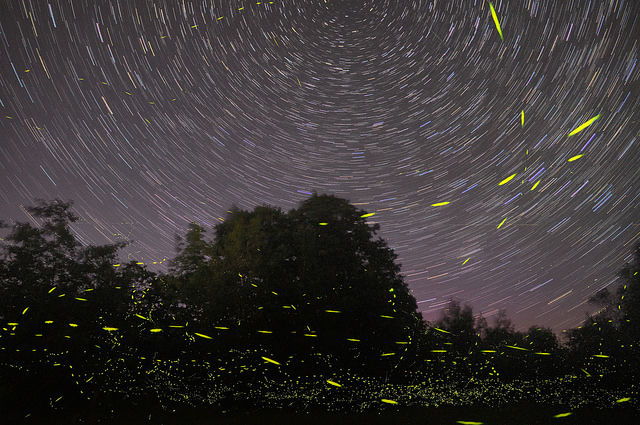 If this excites you, and you want to see the gorgeous fireflies twinkling in the dark, then an adventurous trek up to the Rajmachi Fort in Maharashtra is a great option. Perfect for a long weekend, the Rajmachi Fort trek has a very scenic trail, with a string of interesting sights such as waterfalls and Buddhist caves. Once you reach the summit of this trek, an old fort with a spectacular view awaits you.
The historical relevance of the Rajmachi Peak goes back to the first Anglo-Maratha War, when the route to this fort was used by porters. Post-independence, the two prominent forts on this peak, the Shrivardhan Fort and the Manaranjan Fort were declared as protected monuments.
Here are a few points that will help you plan your getaway better.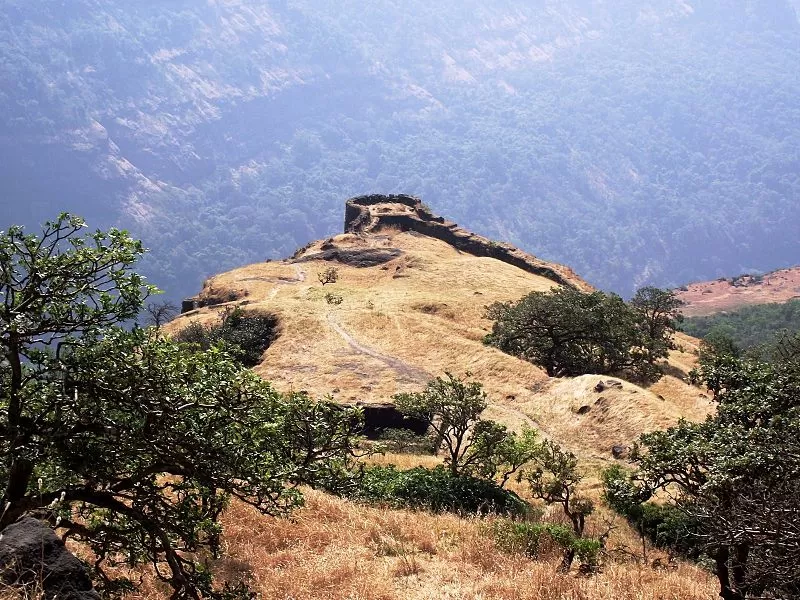 The route
There are two ways to reach Rajmachi Fort:
Route A: This trail begins from Kajrat, a village on the Pune-Khandala highway. You will start your trek from Kajrat and walk up to the Udhewadi Village via Kondana Caves, a cluster of 16 Buddhist caves. You can spend some time exploring the caves and a railway tunnel that is still functional. You will then reach Udhewadi, a village just about a kilometre away from the fort.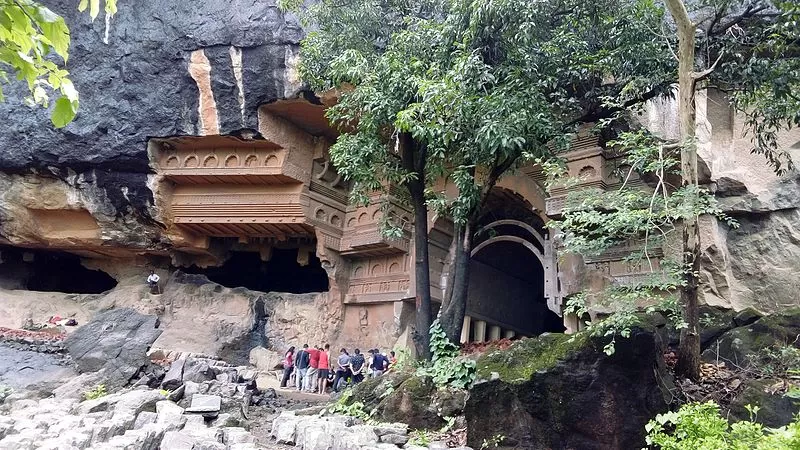 How to plan it: If you start the trek at around 10.00 am, you will reach the fort around 3.00 pm to 4.00 pm. Spend some time exploring the fort and start your descent on the same day. By late evening, you would have reached the Rajmachi Village, where you can camp for the night. Finish your descend to Kajrat the next day.
Distance: This trail is approximately 13 km long and should take you close to 4 to 5 hours to reach the top. The route is steep and rocky and not recommended for first-time trekkers.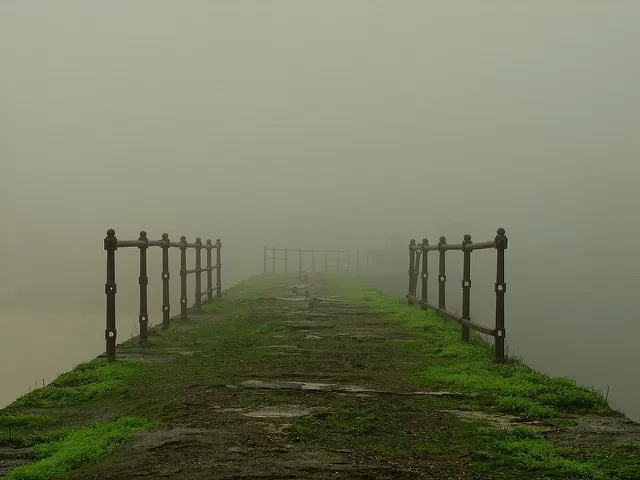 Route B: The second trail begins from Lonavala and crosses the Tungarali Dam to reach the Rajmachi Village. This is a 15 km long straight road, where you can easily take a vehicle. However, cars can only go up to a certain point till a diversion comes. There is a place where you can park your vehicle at the diversion and from here the last one kilometre needs to be covered on foot.
How to plan it: If you start your trek from Lonavala, you do not need more than a day to reach the fort and make your way back to Lonavala.
Distance: 15 km
Where to stay
Kajrat:
If you are trekking from Kajrat, your overnight stay will be at a base camp near the Rajmachi Village. The villagers here are very welcoming and will be happy to host you, if you opt for a homestay over camping. You can feast on some home-cooked local dishes while here. Trekkers can also pitch a tent at the Kal Bhairavnath Temple near the base of the fort in Rajmachi Village.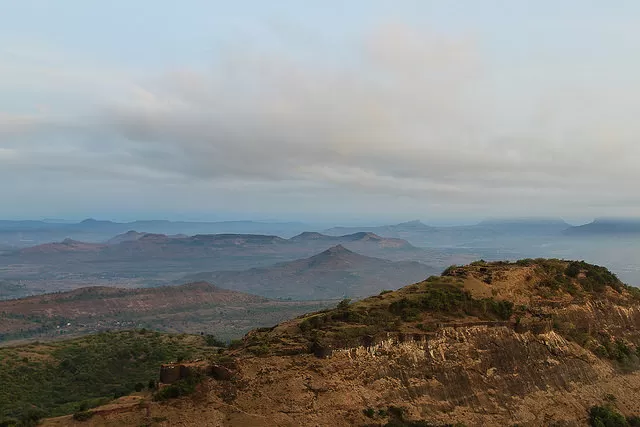 If you are taking the route from Lonavala, you can skip camping overnight and come back the same day. The best place to spend the night and watch fireflies in Lonavala is Didi's Farmhouse. This farm-stay in Khopoli, is just 25 minutes away from Lonavala, and has a couple of large Swiss tents pitched on the gardens of the property. You can witness fireflies partying outside as you make yourself comfortable in the tents for the night.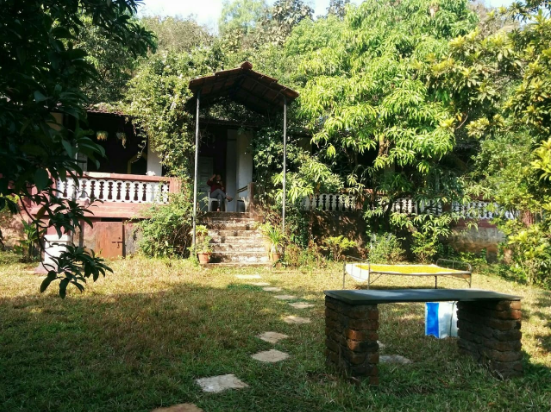 The property has a hammock, traditional kitchen and an array of fun activities along with a trail to the Kavale Dam nearby.
If you'd like to indulge in some more adventure, the lake nearby offers some water sport activities to visitors and the Unhere hot water springs are open for all to visit. You could also hike around the property in the evening to spot fireflies. This farm stay is the perfect place to get an authentic experience and make merry with your friends and some glow bugs in the dark!
The tariff for one room is Rs 1,037 for a night. You can get in touch with the folks at Didi's Farmhouse, here.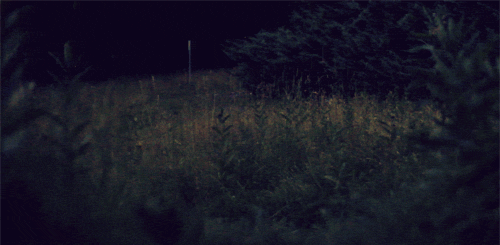 Things to keep in mind for this trek
1. If you are travelling to Rajmachi from Pune, you will have to take the Pune-Khandala highway and reach the Udhewadi village. Do not get confused and head for the Rajmachi view point, which is all the way in Khandala. Ask for clear directions from Kajrat.
2. If you are too exhausted to come down to the base camp, pitch a tent inside the Kondane Caves near the forts.
3. Trails from Kajrat are not clearly defined and during monsoons, the path gets muddy. It is highly recommended that you hire a guide from Kajrat to take you up to the fort.
4. Even though there are many waterfalls from where you can re-fill your bottle, it is better to carry enough drinking water, or water purifying tablets. Carry your own water bottles and leave behind no trash.
5. Monsoon means insects will come out to play. Carry mosquito repellents and leech guards to avoid unwanted creatures sticking to and biting you.
6. If you are opting for a homestay, let your hosts know what you'd like to eat. Villagers cook for their guests with a lot of love.
7. Travel responsibly. Do not leave any sort of garbage behind, and do not use plastic in any form.
8. Carry a pair of binoculars to enjoy the view from the top, or look at the detailing on the caves more carefully.
9. Raincoats are compulsory! You never know when it will start pouring.
10. Let the fireflies be. Do not capture them in a jar, or kill them.
11. To spot more fireflies, turn off all the lights at your campsite. You can point an L.E.D flashlight up in the sky. This gives them an impression that the light is emitted by one of their own.
12. Average temperature in the month of May and June remains at 33 degree Celsius, and the weather is quite humid. Pack your clothing accordingly. Read this article to know more about what to pack on a trek.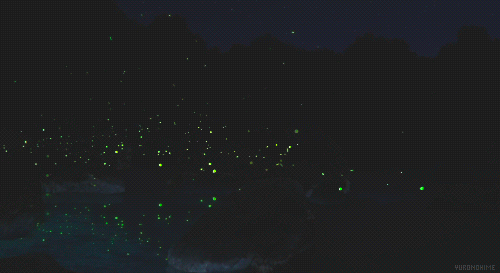 Plan your trek to Rajmachi as soon as possible, before the rains go away and these funny little bugs decide to snooze the night away once again!
Have you been to the Rajmachi Fort trek and encountered fireflies along the way? Tell us about your experience by writing on Tripoto!
Get travel inspiration from us daily! Save and send a message at 9599147110 on Whatsapp to start.
Frequent searches leading to this page:-
fireflies trek in rajmachi village, best time to visit rajmachi fireflies