Mumbai, a city that is a complete amalgamation of culture, traditions, and modern life!! The entertainment capital of the country is one of the sitting to protect the city from all odds and on the other hand, you have the Bollywood industry. From must visit places in India. On one hand, you have Siddhivinayak beaches to monuments and from temples to night clubs the city maintains a complete balance and offers the tourists with a memorable experience.
Let's take a quick dig at some of the best places to visit in Mumbai: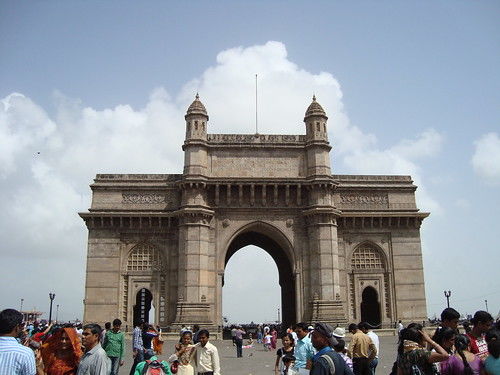 This is a place to visit during the evenings where you can enjoy the mouth-watering pav bhaaji and vada pav and get yourself clicked. Standing just in front of the Taj, Gateway of India is a must visit when you are in the city. With small vendors selling their stuff and tourists clicking their pictures, you get the feel of the city here.
Built in 1924 to celebrate King George V and Queen Mary's trip to the town it is also where the last British troops left, signaling the end of British rule in 1947 when India achieved independence. The looming Gateway is the first thing tourists see when they approach Mumbai by ship.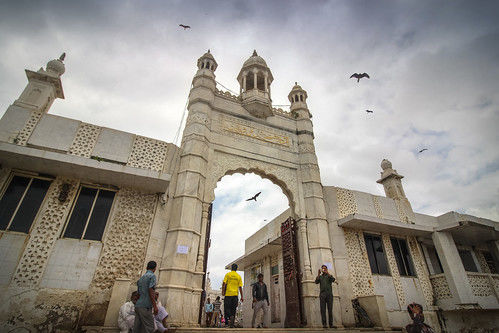 This Dargah is considered as the most beautiful place in the city. Built on the ocean it looks beautiful during the monsoon season and can be reached during low tide only. It would not be a big thing if you get to meet your favorite celebrity while you pay a visit to this place.
The imposing Haji Ali is a mosque as well as a grave. It was constructed in 1431 by rich Muslim merchant and Sufi saint Pir Haji Ali Shah Bukhari, who after moving to Mecca was motivated to alter the course of his lives. It includes his flesh as well. Located in the center of the ocean, Haji Ali can only be reached from a tight 500-yard path.
A visit to Mumbai is considered as incomplete if you do not visit the streets of Asia's biggest slum, Dharavi. This area is known to be the home of the most creative and budding talent. From the mafia to the small scale industry, you can find everything in these lively streets. Dharavi is also known as a hub for the leather industry in Mumbai and if you are planning to shop for some trendy cheap clothes then this place is going to be your best companion.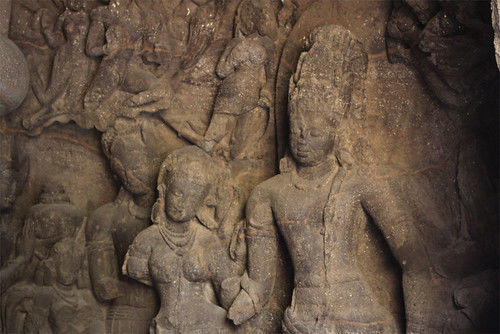 Although they are nowhere near as impressive as the famous Ajanta and Ellora caves of Maharashtra, if you spend a couple of days in Mumbai, the ancient rock-cut caves on Elephanta Island are worth a visit. There are two factions- a Buddhist group and a Hindu group. Dedicated to Lord Shiva, the huge primary cave became a UNESCO World Heritage Site in 1987.
It has some amazing artwork and carvings. Get there with a ferry from India's Gateway. If you want to go further, there are more Buddhist caves on the city's southern periphery inside Sanjay Gandhi National Park.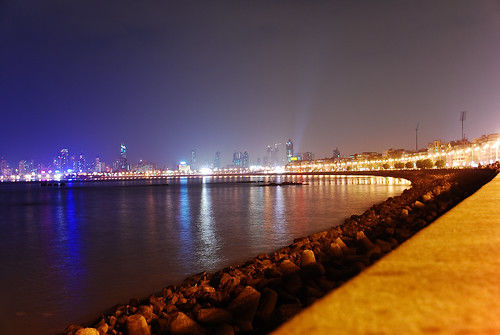 The heart of the city from where you can see the residence of Ambani and also can get a glimpse of the residences of many other well known people in the Bollywood industry. This place is also going to be your savior after a long and tiring day of sightseeing.
Relax with the locals on Juhu and Marine Drive beaches and if you feel bhel adventurous, the myriad of food booths and portable food suppliers will also be prepared to feed on delicious meals. Hog on to some roasted maize on the cob, puri , pani puri , and pav bhaji and vada pav , also do not forget to slurp on the coconut water while enjoying the view.
Want a wish to be granted then the favorite God of all is sitting here to get it fulfilled. Pay your visit to the temple and enjoy a calm and composed aura of the place. Though the place is not at all calm but once you reach here you can sense a feeling of positivity all around you.
Siddhivinayak is a temple of Lord Ganesha and is one of the busiest temples. The architecture of the temple is grand and has been built by keeping a complete balance between beauty and traditions. The place also has a lot of vendors that sell the prasaad that you can take inside and offer it to Lord Ganesha . Also, the modaks can be purchased from here along with memories that you can keep with you forever.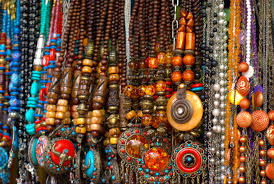 Colaba Causeway Market, an optimal location for road shopping in Mumbai, has ion offering inexpensive dresses, elegant boutiques, houses of the British era and good food, of course. You can find everything you can name in this ancient Mumbai industry. This place is a must visit if you love to shop for clothes at affordable prices and if you are lucky you might find some branded seconds products here that you might have seen your favorite stars wearing in the movies.
It's a magical city with a vibe that can't be felt anywhere else for everyone living in Mumbai. Yes, inhabitants of other metropolitans may have lifted doubts after my declaration, but you have to agree with me that Mumbai has something to do with it! Housing India's most prolific film industry; some of the largest slums in Asia as well as the costliest housing in the world along with the largest tropical forest in an urban area, the town really reflects the variety that India is renowned for. Not only that, when it comes to a rich history, the city can fill pages after pages and it can give a good run for money to any place in the country when it comes to nightlife.
Have more places to add to the list in Mumbai? Please share with us your favorite places in Mumbai in the comments section below. You might be interested to know the parenting tips to travel with kids. Liked it? Why not pin it!!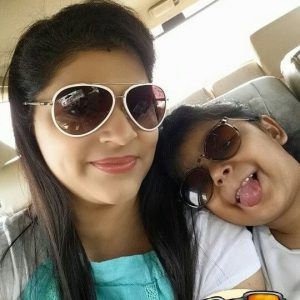 Divya Agrawal is an ACS by profession and writer by passion. This passion for reading and writing drove her to the world of blogging. Wonder Parenting is her personal blog where she expresses her thoughts and experience of parenting.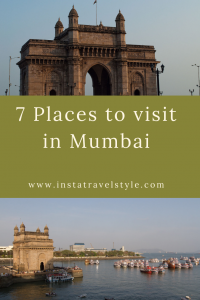 Original story: http://www.instatravelstyle.com/places-to-visit-in-mumbai/