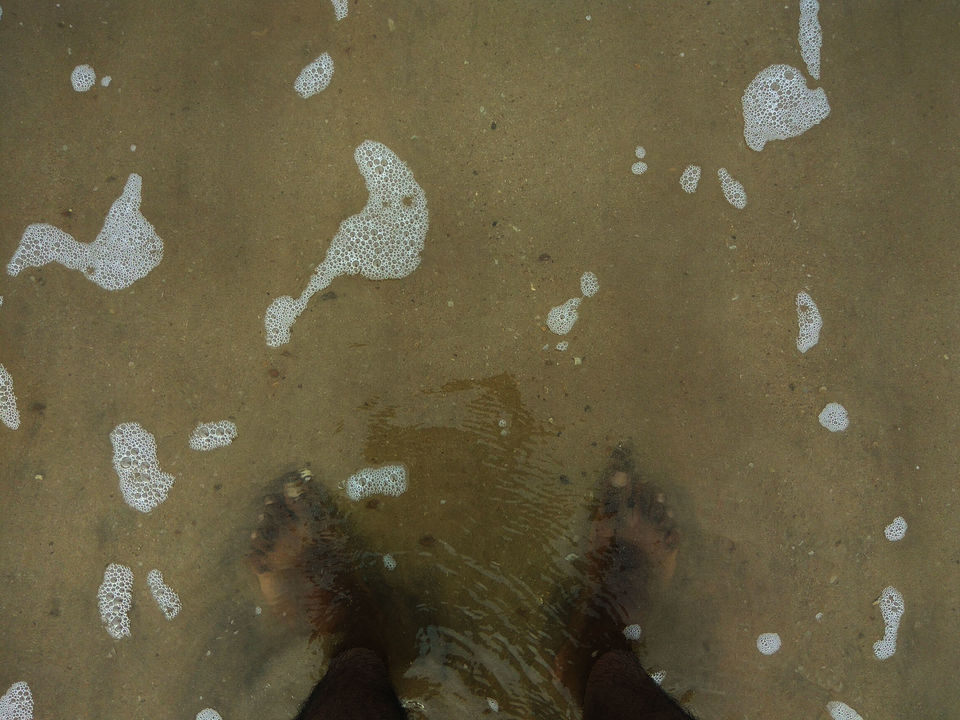 This trip was something sort of a scouting trip for me ...
Once I buy my bike , Maharashtra Konkan belt I have bucket listed to complete on a bike.
and Konkan is incomplete without Ratnagiri ...
Ratnagiri is on the coast and gateway to many other beautiful places Maharashtra has to offer.
So I caught the morning ST from Sion to Ratnagiri. (I would recommend that you directly catch the bus from Mumbai Central ST stand. As the ST plying towards major travelers destination in Maharashtra start from Mumbai Central.)
It was a great morning. Hot, Humid and rains in between.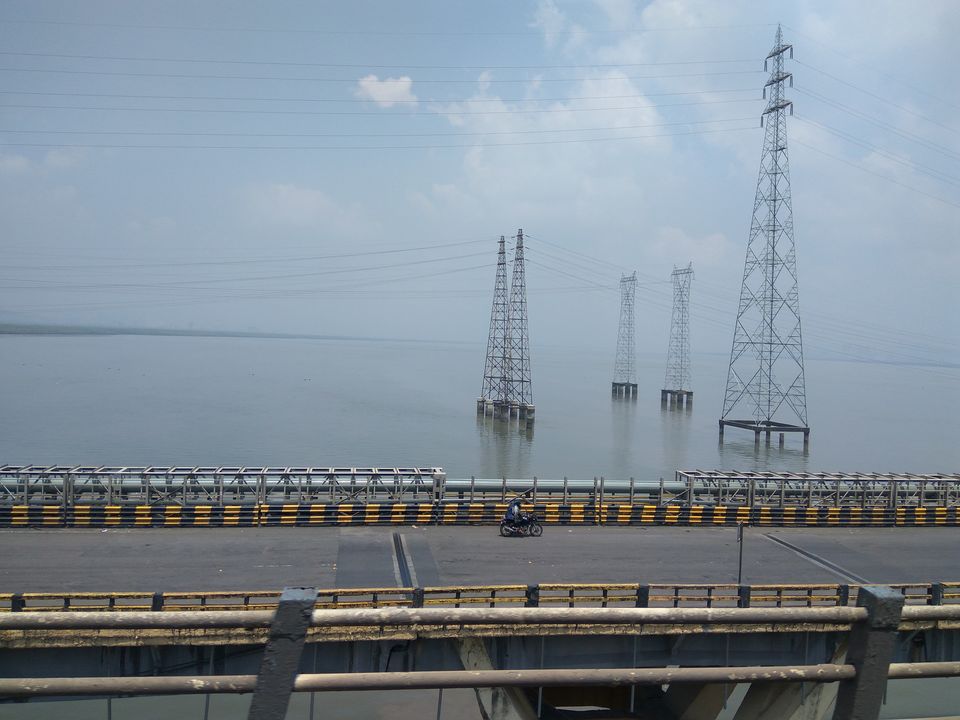 Fortunately, the ST took the Goa = Panvel Highway which is one of my favourite. I understand that the route is not so well maintained. But the places that it touches are amazing.
Towards Poladpur it started raining ... The road after Poladpur are Ghat Roads.
And what I saw was, Clouds settled at a lower heights ... The ST bus was in line with the clouds and we couldn't see anything.
What A sight it was ...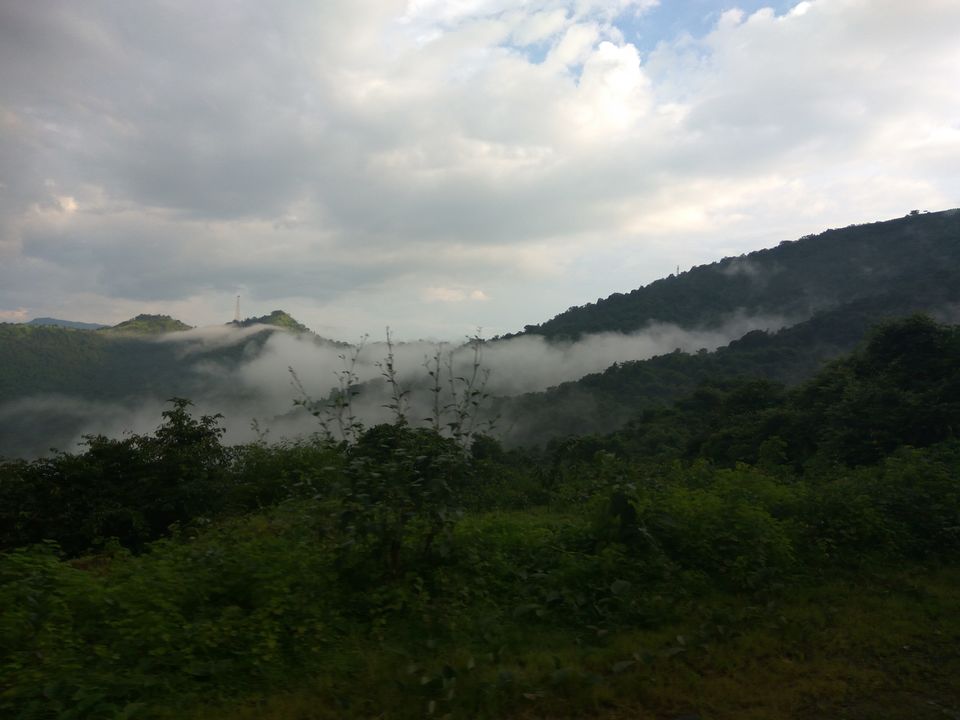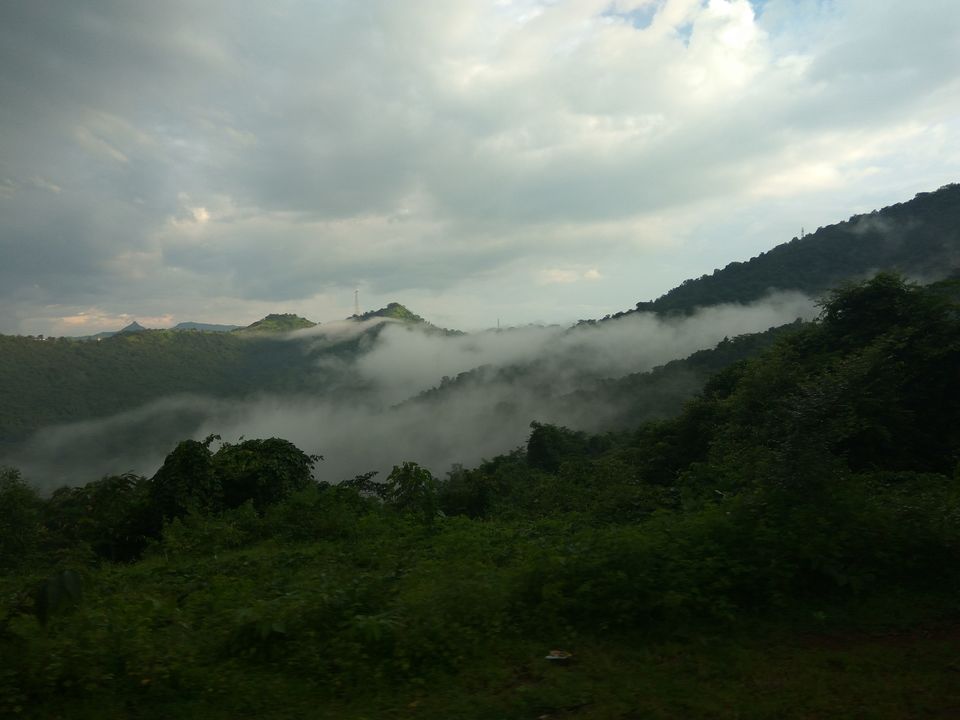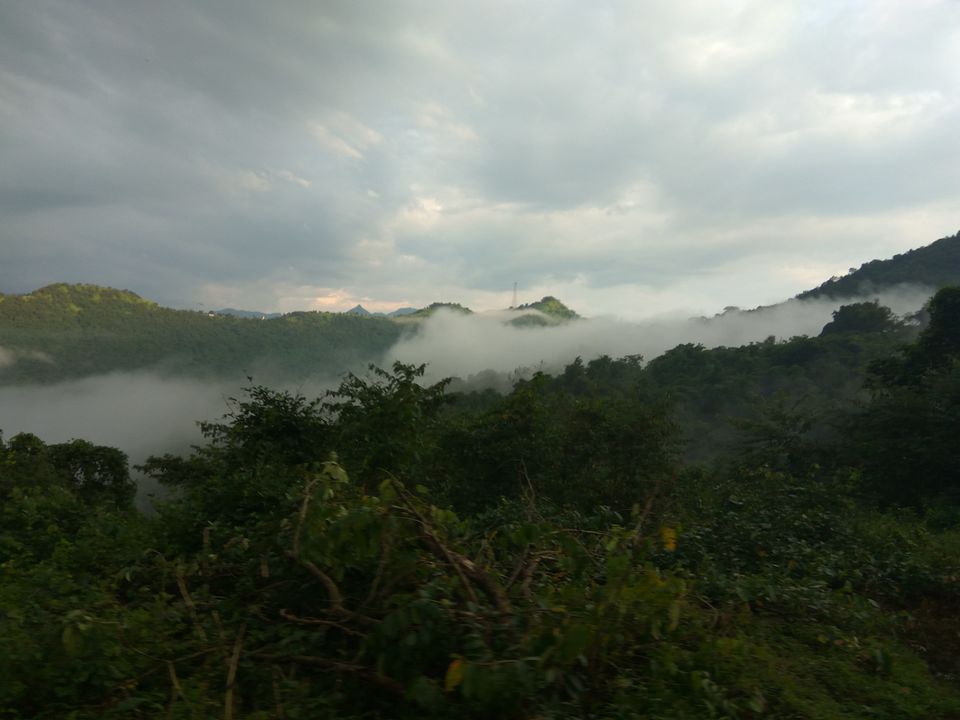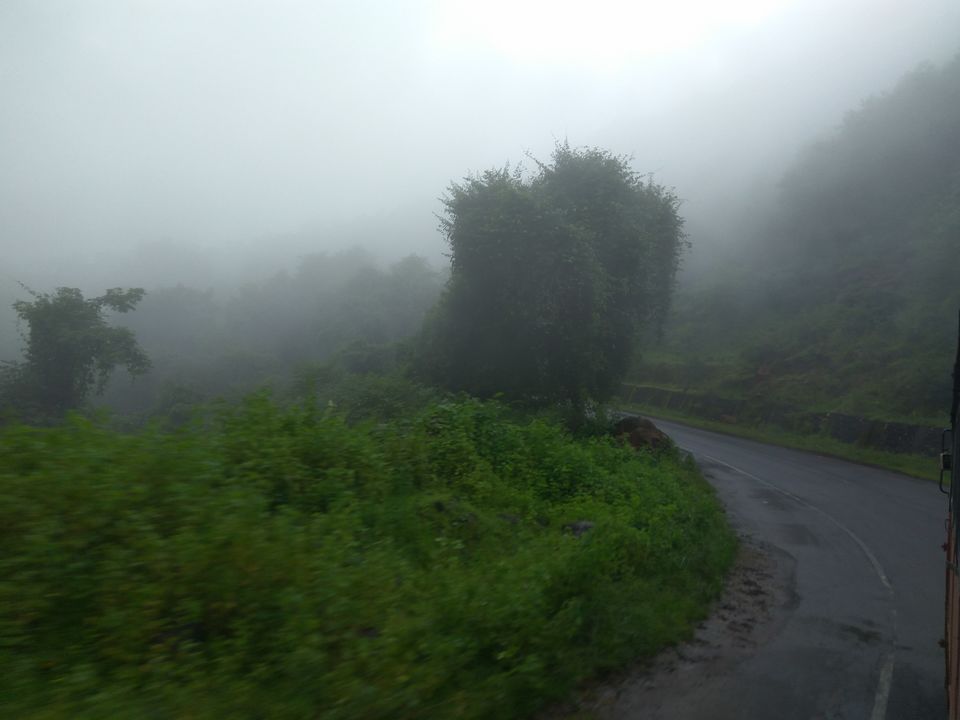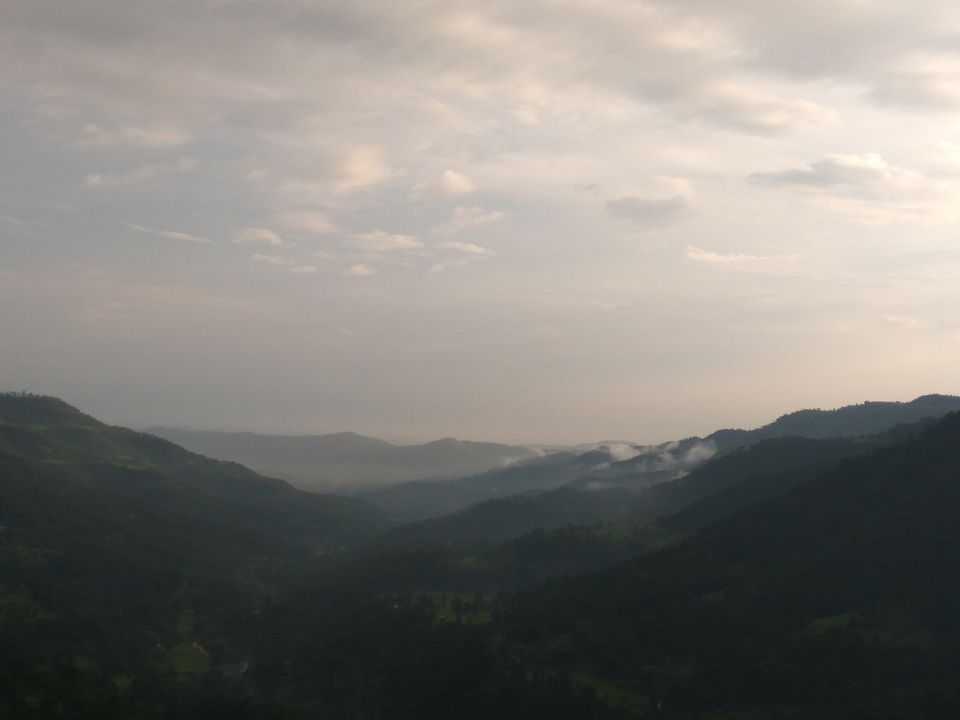 I reached Ratnagiri at night and I had to find a decent, reasonable place to spend that night.
I am budget traveler. So prior booking and luxury stuff are not my thing.
I saw a huge Hoarding outside the ST stand.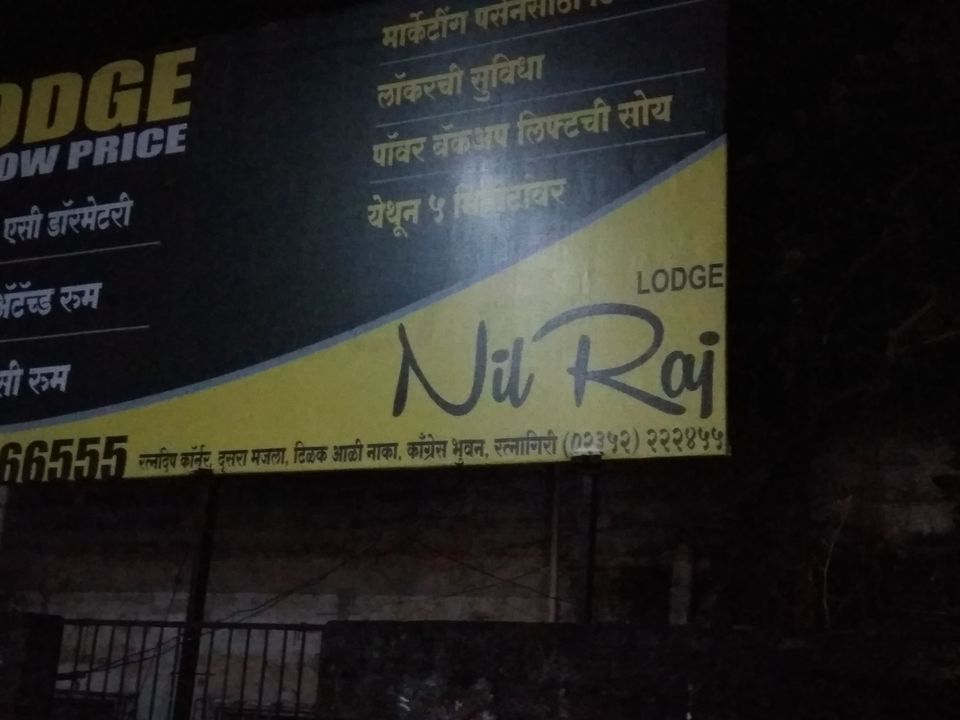 The guy who picked up my call was a saviour.
This place has a bunker facility for dirt cheap. He charged me Rs.150 for a night.
The room and washroom were cleanest. I had a great sleep.
It also not so far from the ST stand. Just ask for "Congress Bhavan" hardly 5-10 minutes walk from the ST stand.
Early morning I checked out and headed straight to the ST stand and took the bus to Ganpati Pule ...
It took somewhere around 1 hour to reach Ganpati Pule from Ratnagiri.
Ganpati Pule is dedicated to Lord Ganesh !!!
The idol is "Swayambhu" ... Self Manifested ...
One of the major pilgrimage site in Maharashtra .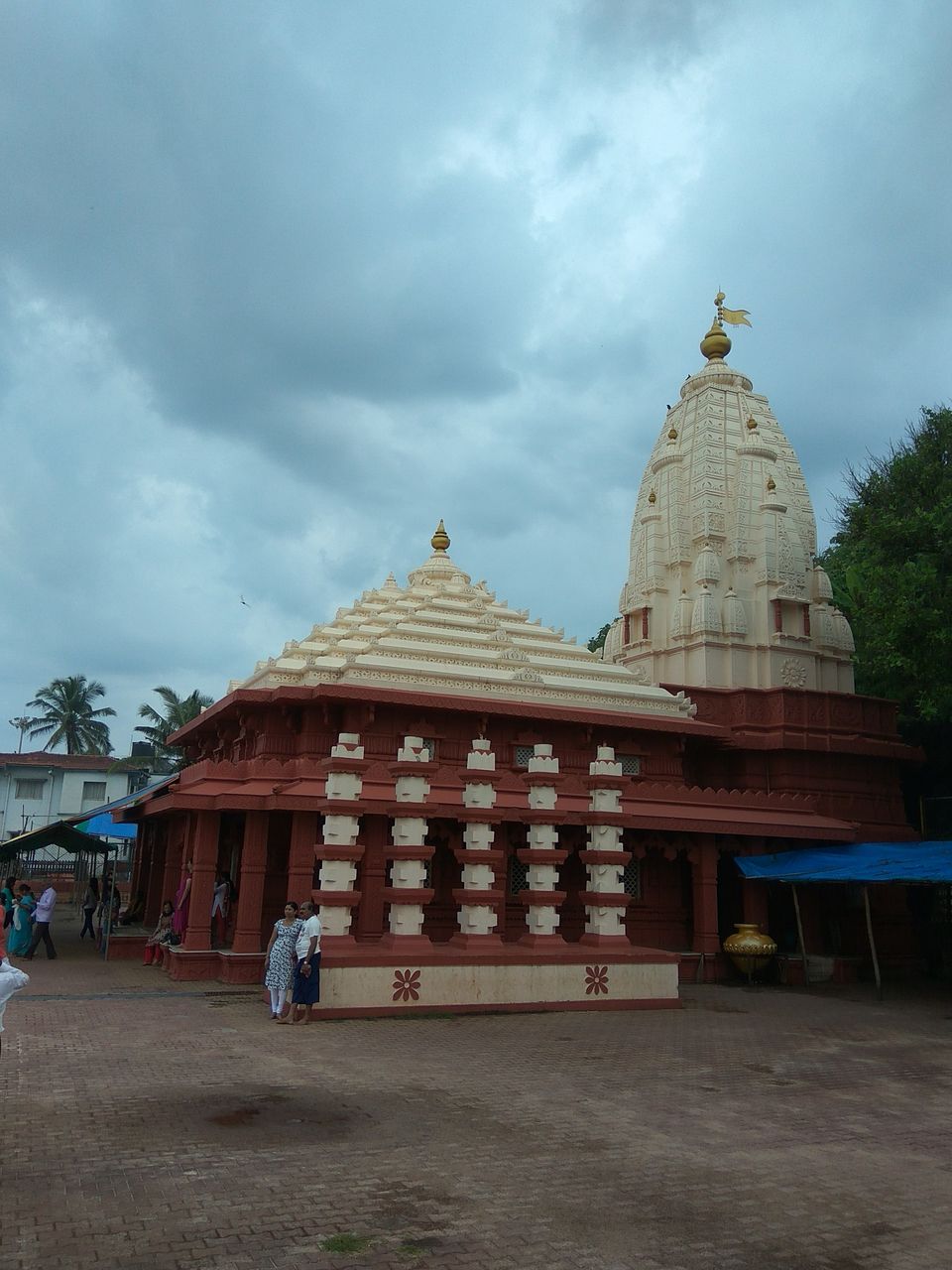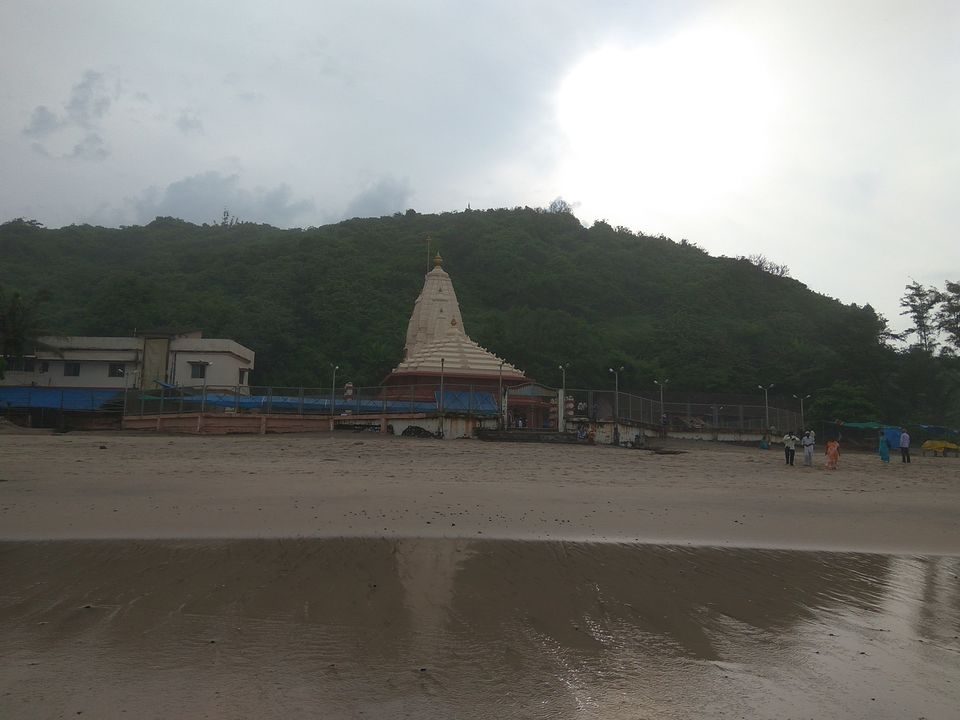 In my last post, as I pointed out that how Hindu Sanathan Gods are no less than a traveler.
Similarly, I say that Lord Ganesha was a beach lover. That is why he chose the beach to appear.
The beach was clean and neat.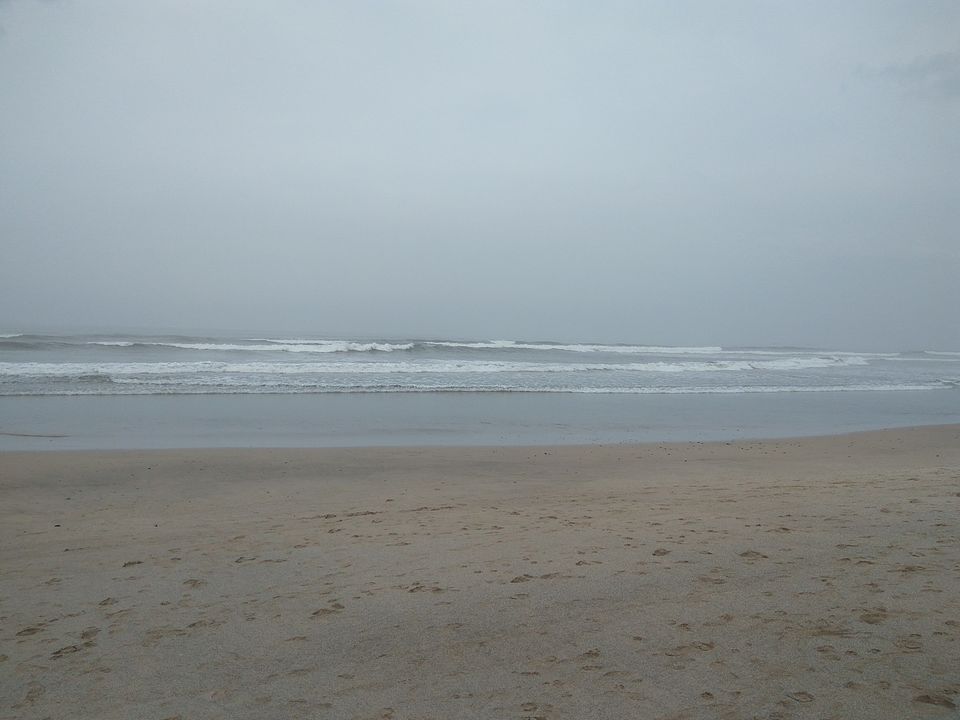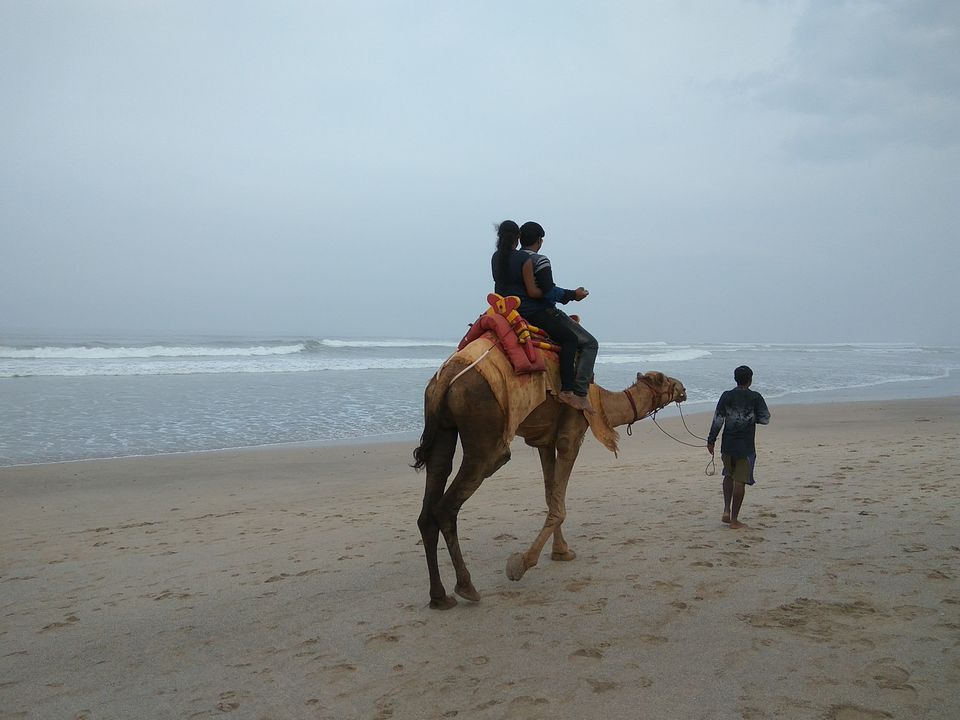 From Ganpati pule my plan was to visit Jaigad lighthouse.
But I couldn't as the frequency of bus was less from Ganpati pule towards Jaigad.
The rick will charge you around Rs.800 for sight seeing at Jaigad.
If you love Marathi movies and have watched the movie "Killa". You would remember Jaigad Lighthouse.
Due to shortage of cash I did not go for the rick. Now I know , I would visit Jaigad separately.
While talking to a local in the ST bus, I came to know about Karneshwar Temple at Sangameshwar.
So from Ratnagiri I took the bus towards Chiplun and got down at Sangameshwar.
From Sangameshwar , you can take a share rickshaw to reach the village, Kasba which host the Karneshwar Shiv Mandir.
I was amazed to see the Mandir. One of is kind, specially the Gopuram of the temple.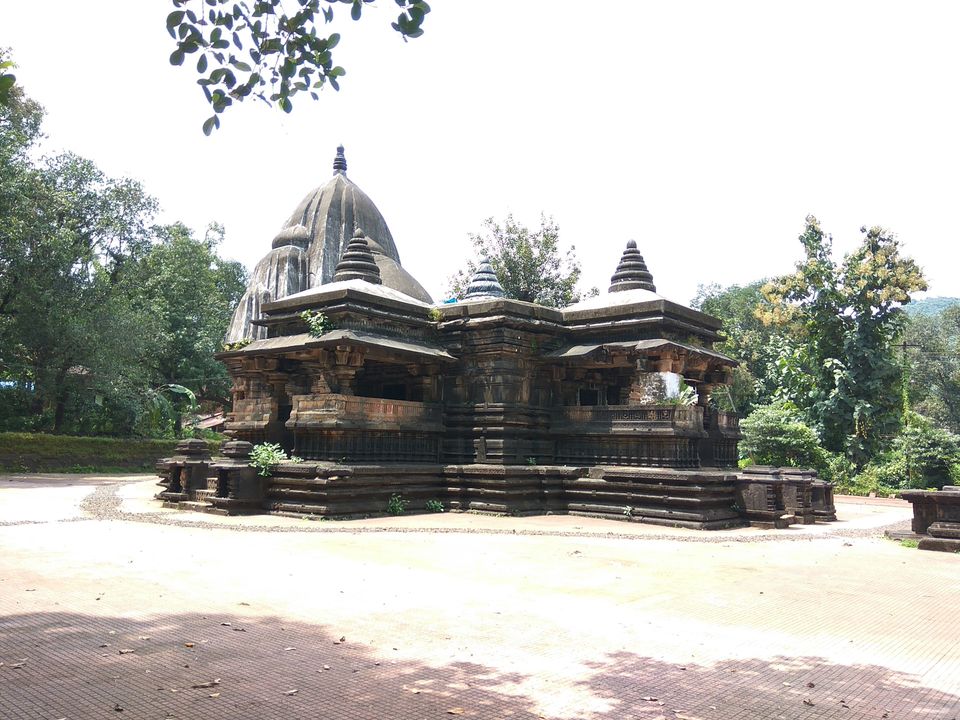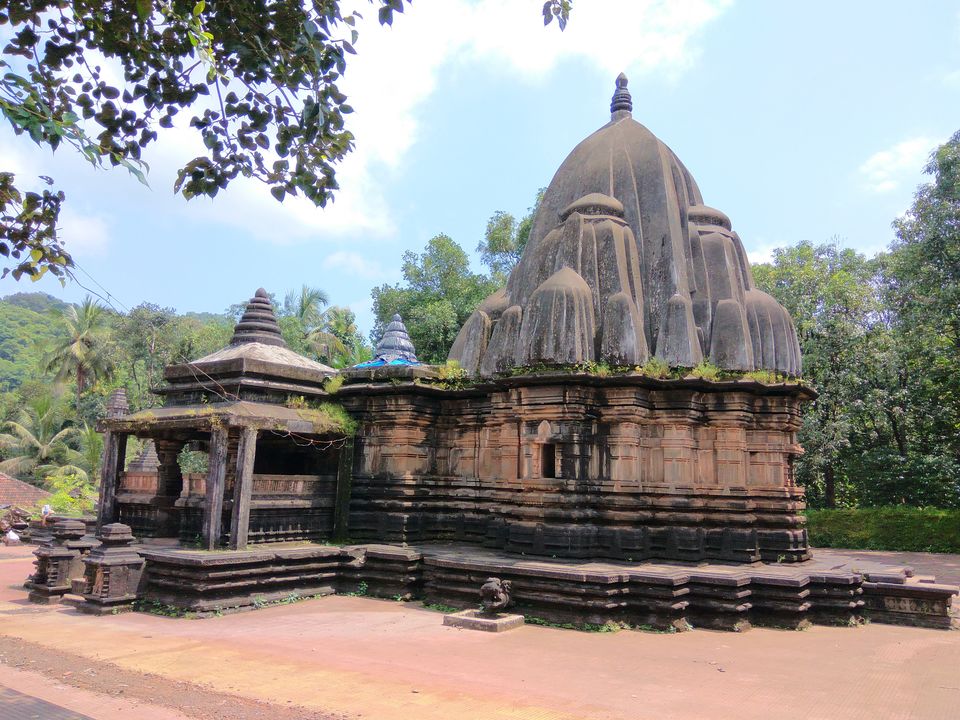 The foundation and the Manthapa were similar to Dravidan style such as Chalukyan, Rashtrakuta and so on.
However the Gopuram was different. Something I saw for the first time.
The temple has a Shiv Ling in the Garb Griha. So one thing is sure that the makers of this temple where Shaivite.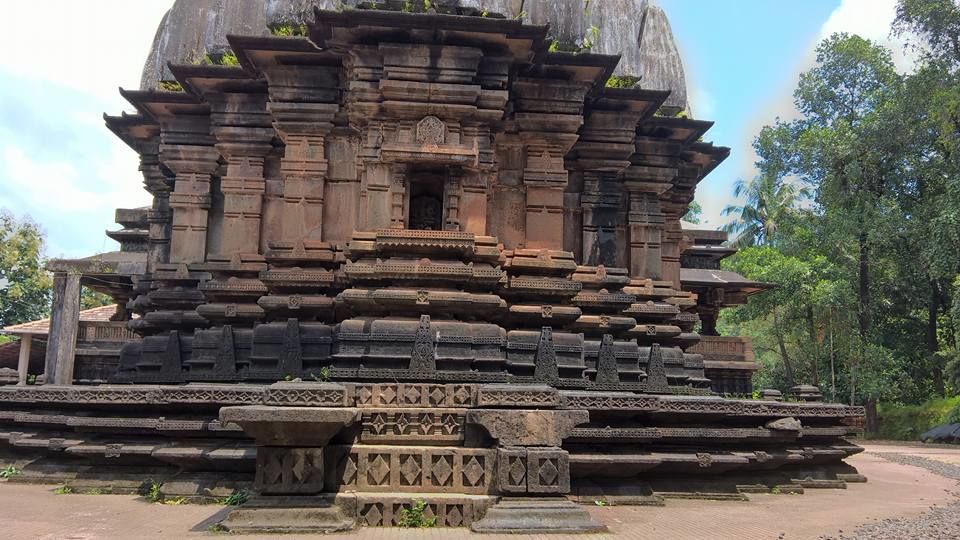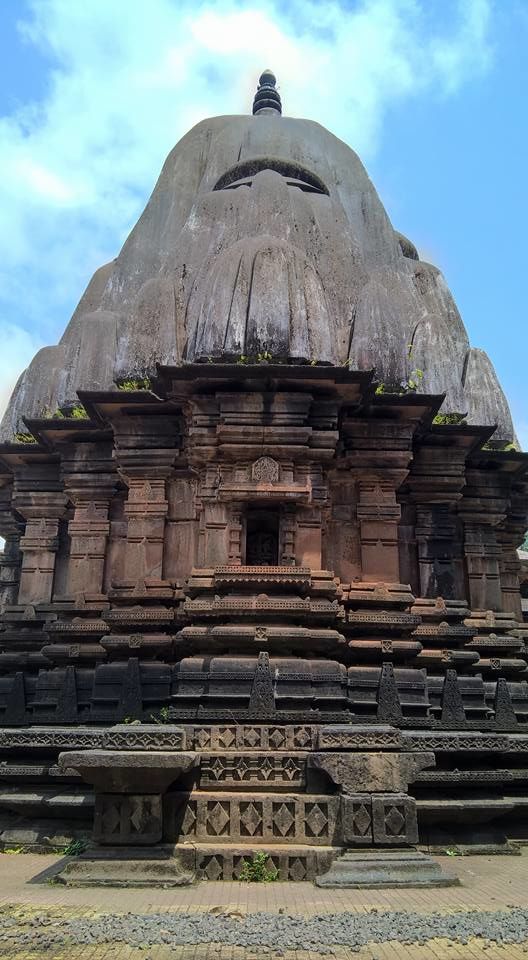 I need to do some research on this structure. Massive and Strong. It is going stand strong even after I am gone.
After spending some time at a temple and a second structure which is few clicks away from the main temple.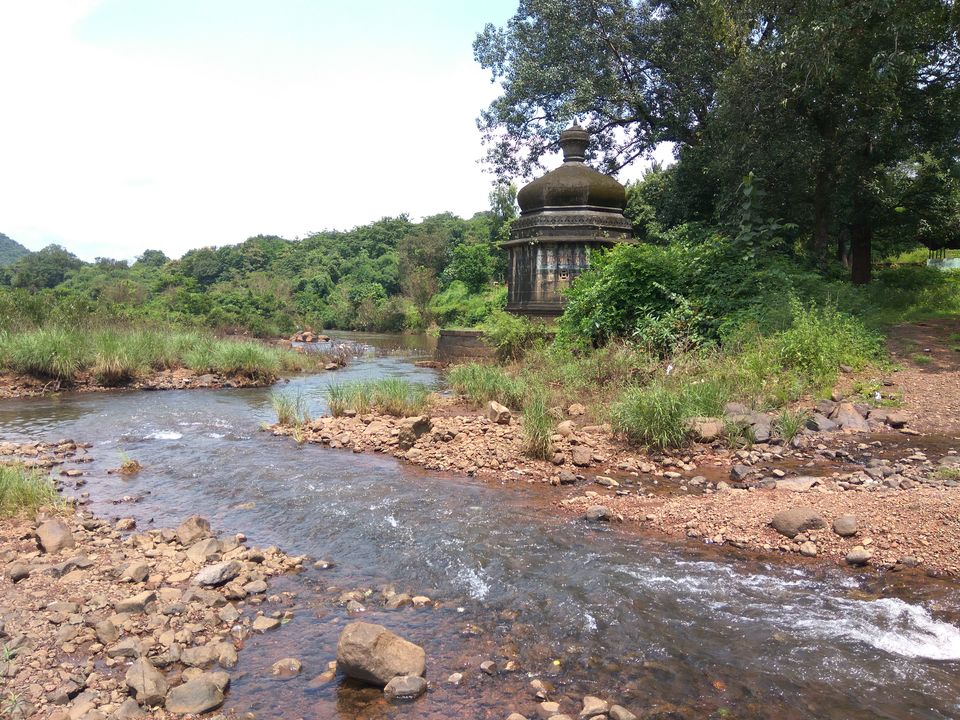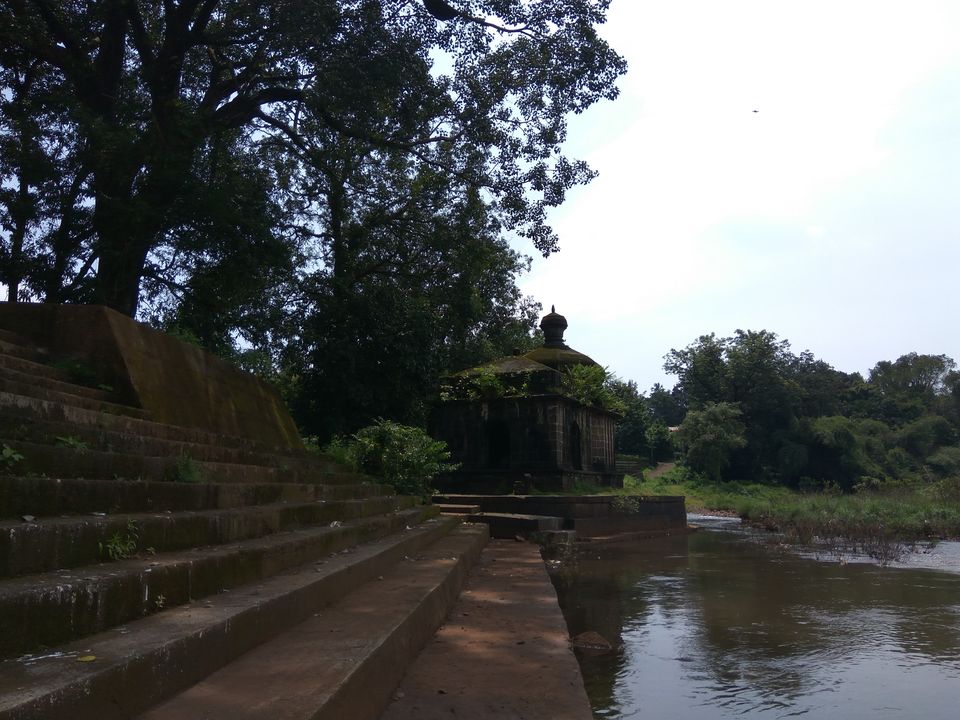 I returned to Ratnagiri ...
On the way you can find sign which will take you some good spots in the city. One such place was the Rajwada - Thiba Palace.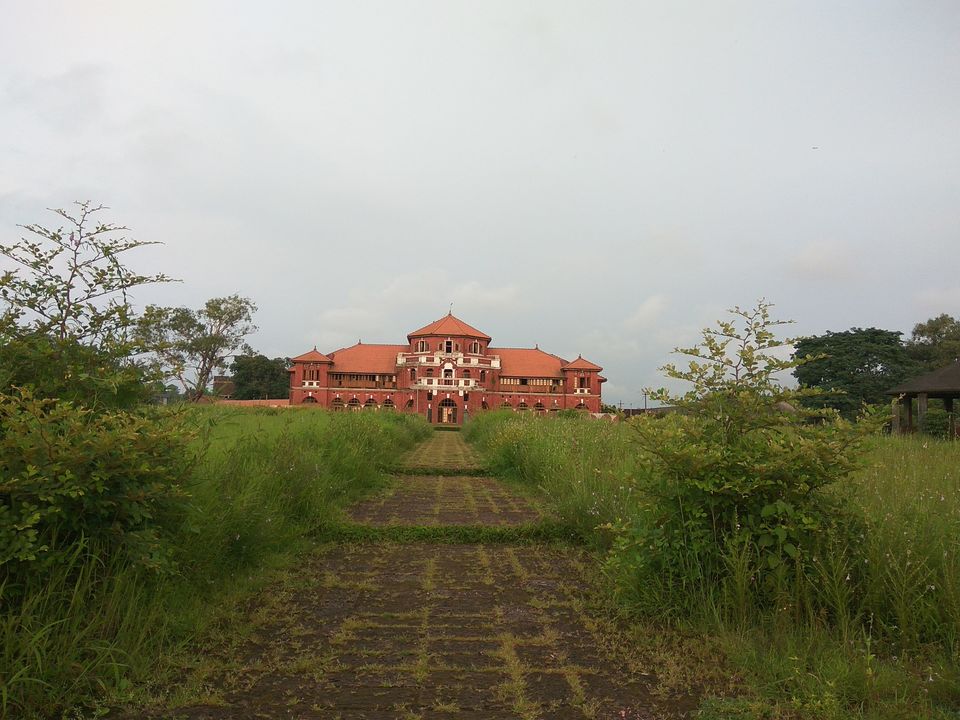 They have turned it into a Museum which closes after 06:30.
Also I visited the "Bal Gangadhar Tilak's" house. One of the greatest freedom fighters of India.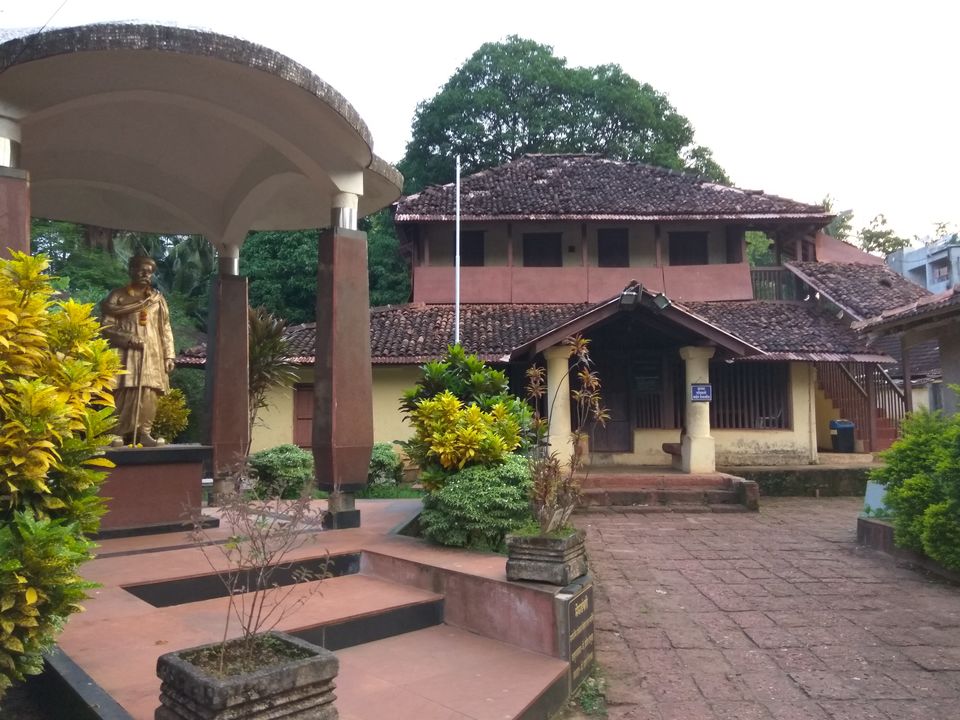 So this is how my short trip to Ratnagiri ended.
I booked the AC bus "Shiv Shahi" for somewhere around Rs.570 from Ratnagiri to Mumbai.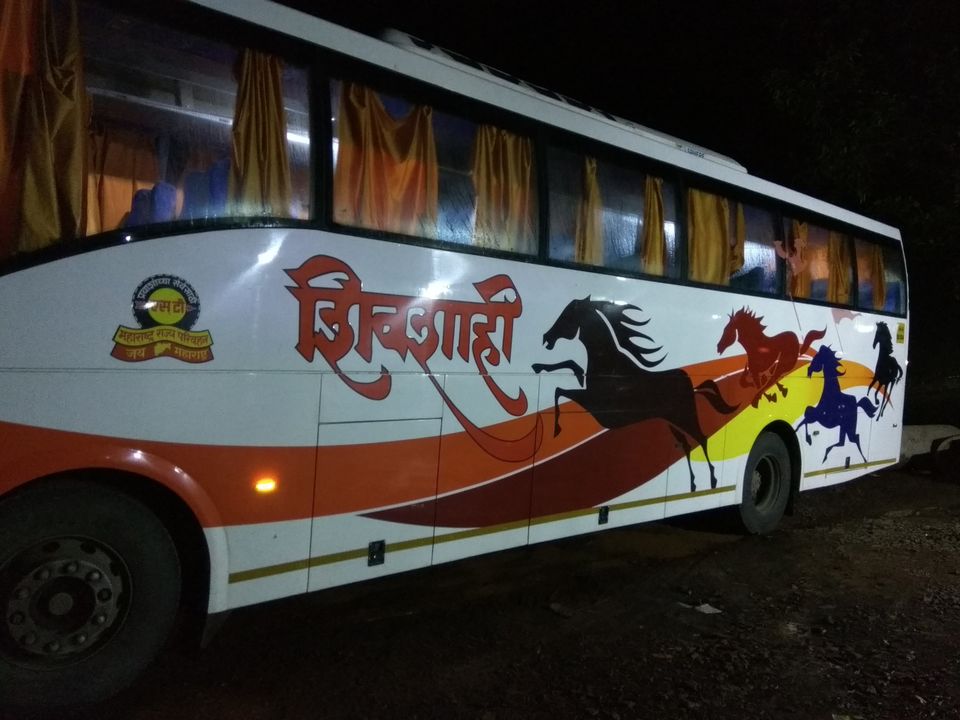 This bus was Cool, Luxurious and Comfortable.
It is our responsible to use them and use them wisely.
The best part is, the ticket is dirt cheap. We pay around Rs.700-800 for private buses. The state is offering the same service for around Rs.500-600.
Isn't it a good option, then.
So thats all Folk.
Make Time and Travel. I only asked Lord Ganesha to make me travel.
I pray the same for all.
Regards,
Punter !!!