Another beautiful day, another beautiful location. This time we wanted to experience the thrills and chills of camping outdoors and we stumbled across an ideal location... Pawana lake near Lonavala!
How to get there?
Pawana lake is located some 20Kms from Lonavala, with ample options for camping. You will find numerous camping sites spread across the banks of the lake offering various leisure activities. You can take the Mumbai - Pune expressway to reach Lonavala and head towards Lohgad fort.
When camping, its always better to BYOT (Bring Your Own Tent). Since this was our first camping trip, we felt it wise to just book one online as none of us knew how to set up a tent. So one fine morning we logged on to bookatent.in and booked a camp for us.
The D Day
On a lovely Saturday morning of 20th Jan 2018, 11 of us headed towards the grand Pawana lake. It was a perfect day to flag off the year with a road trip. As always, i was riding my blue electra along with two other bulleteers, Rahul and Bob, and the rest in their cozy laid back cars. Since the cars would reach relatively faster than us bikers, we decided to leave early. The meeting point was Airoli toll plaza.
The morning started off with the usual ritual of cleaning my bike before every trip. Like I always say, respect your ride and she will never disappoint you. The gas tank was full, tyre pressure was good and adrenaline... high as hell.
I started my ride from Vasai towards our first checkpoint in Airoli at around 9.30 am. I was already late and had to make haste, but the traffic wouldn't let me get in top gear. After hustling my way through the busy streets and continuous clamoring of horns, i reached NH8. The very sight of the open highway instantly sends an impulse to your right hand and your speed almost doubles within a fraction of a second. I had to take the Ghodbunder road to reach Thane and i had never been on this road before on my bike. This, was unfamiliar territory and so i had to take it easy on the curves.
Thane greeted me with the streets bursting with traffic. I had to go a bit off-road in order to avoid being stuck like everyone else. Finally, i reached the toll plaza at around 10.30 am where my co-riders were waiting for me. After a few minutes of chit-chat we headed towards our next checkpoint, McDonalds in Kalamboli. We had to move at a slow pace from Airoli, as the Thane - Belapur road was under construction. Within an hour or so, we reached McD while The rest of the gang was still in Powai and would meet us directly in Lonavala.
After treating ourselves with hot coffee and some muffins, we continued towards Lonavala. There was no relief from traffic till we crossed Panvel. After that it was a smooth ride on the old Mumbai - Pune highway. When we were almost about to reach Khandala, my bike felt it was a good idea to play dead and so it did. The engine simply ceased to function and would not budge. So i had to park on the side and figure out the problem. Bob was just behind me and stopped immediately when he saw me while Rahul had already started climbing the Khandala ghat. I checked if the lights and the horn were working but there was no response. I quickly realized that its an electrical fault so i opened up the tool box to inspect the fuse. We had covered more than a 100 kms of our journey and here i was sitting on the side of the road holding a blown fuse in my hand without a spare one to replace it. But, i knew exactly what to do. Without further adieu, I took the two ends of the wires and connected them together to form a short circuit and switched on the key. Thankfully, there was no fire. Just one kick and she instantly roared to life. I still had to buy a fuse as it was not a good idea to ride without one. So we turned back to look for a shop. I don't know if it was plain luck or sheer coincidence, there was a spare parts shop hardly 10 meters from where we had stopped. It looked like an ordinary shop but luckily they had the cylindrical fuses for bullets. I bought a couple of them including a few spares and connected one in the fuse box. That was it, our journey had come to a standstill because of a seemingly innocent looking cylindrical glass tube with a worthless piece of steel wire yet an integral part of a vehicle with enough potential to disrupt an otherwise pleasant road trip. It felt as if my bike was giving me a warning for not carrying essential spare parts with me. Why else would she breakdown so close to this shop? A couple of more kilometers and we would have been stranded on the ghat. Bob and me continued our journey and reached the first exit for Lonavala where Rahul was waiting for us. We called up the rest of the guys who were busy feasting in a restaurant nearby.
Around 15 minutes later we were united with our gang at Mulaqaat restaurant just outside Lonavala city. Some of us had met after a long time. After a brief chit chat and a satisfying meal we moved together as a convoy towards the camp site. The road conditions started to deteriorate as we advanced towards the lake. At some spots, there was barely any tar left, just grit and gravel. We reached a beautiful spot where we stopped to take pictures and chill out. It looked like a narrow path meticulously carved out from a hill. We were far away from the hustle and bustle of the city life with nothing but nature to accompany us and GPS to guide us.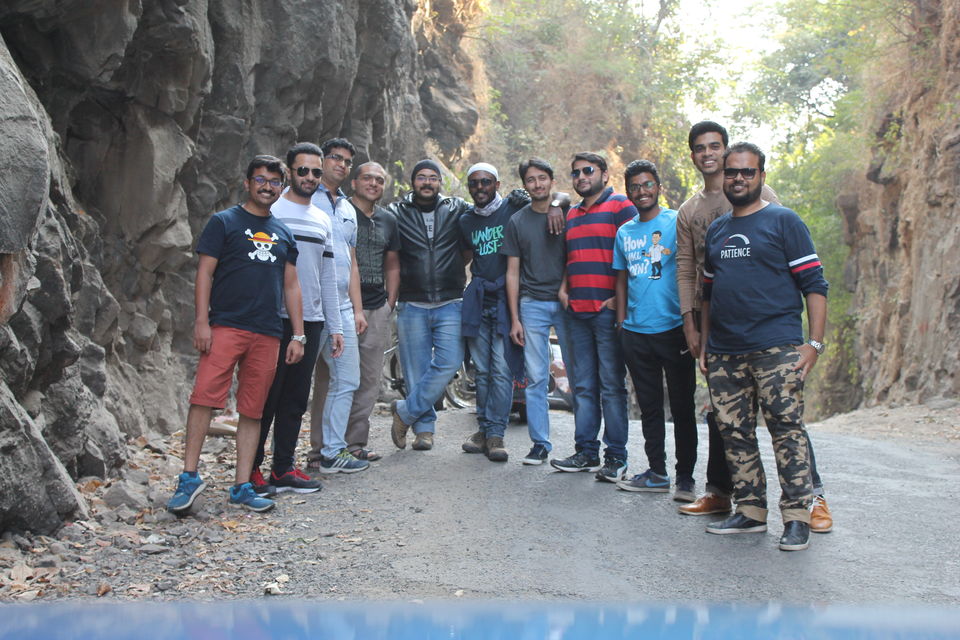 The Camp
We reached the camp at 4.30 pm. Pawana lake welcomed us with open arms. We checked in with the organizers who showed us to our tents after verifying our credentials and a quick run through of basic rules forbidding us to go in the lake. We dumped our luggage in the tents and set out to explore the beauty of the lake. The water was so clean and still, you could actually see the floor beneath.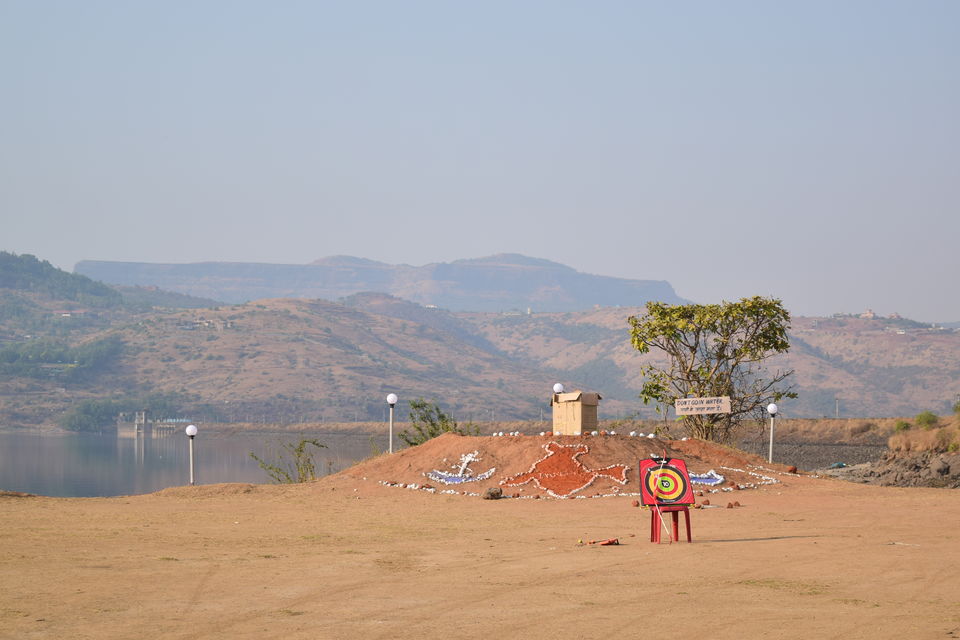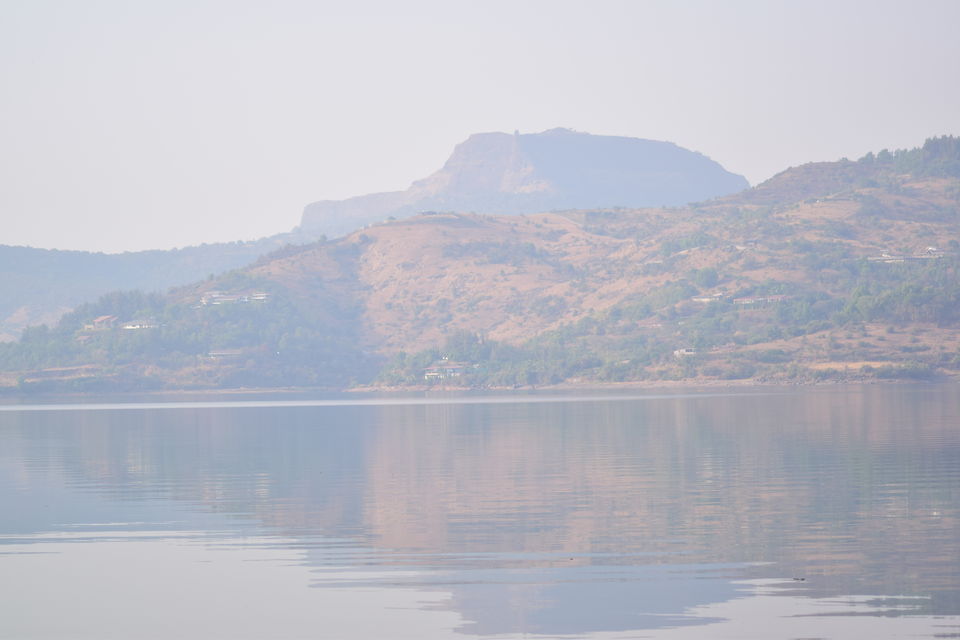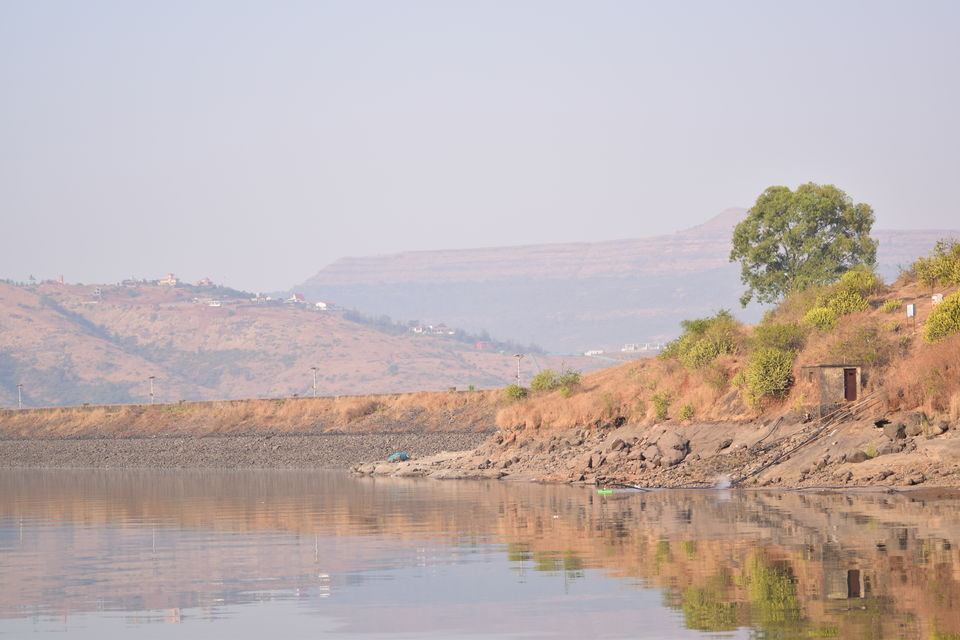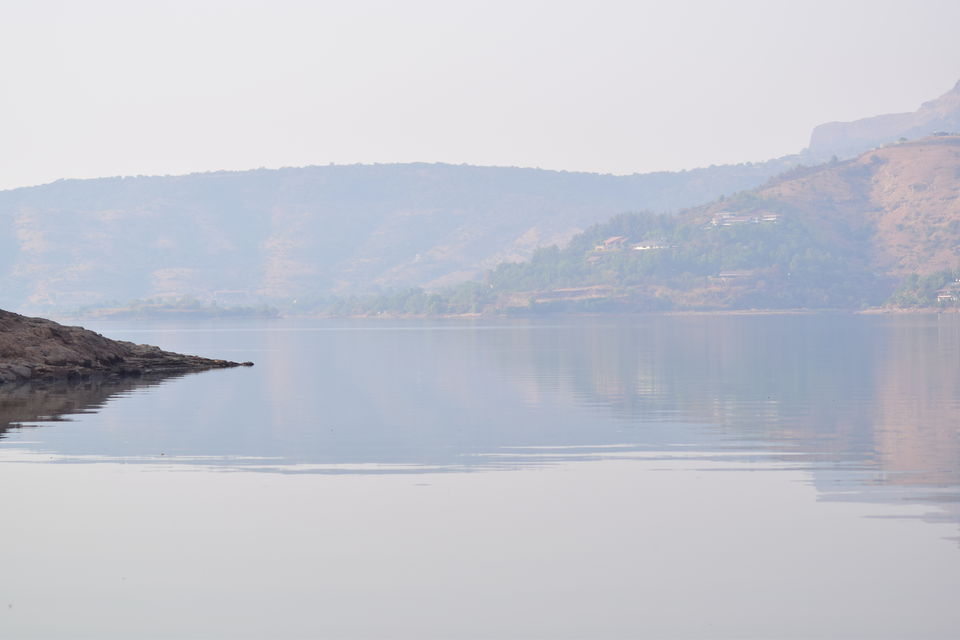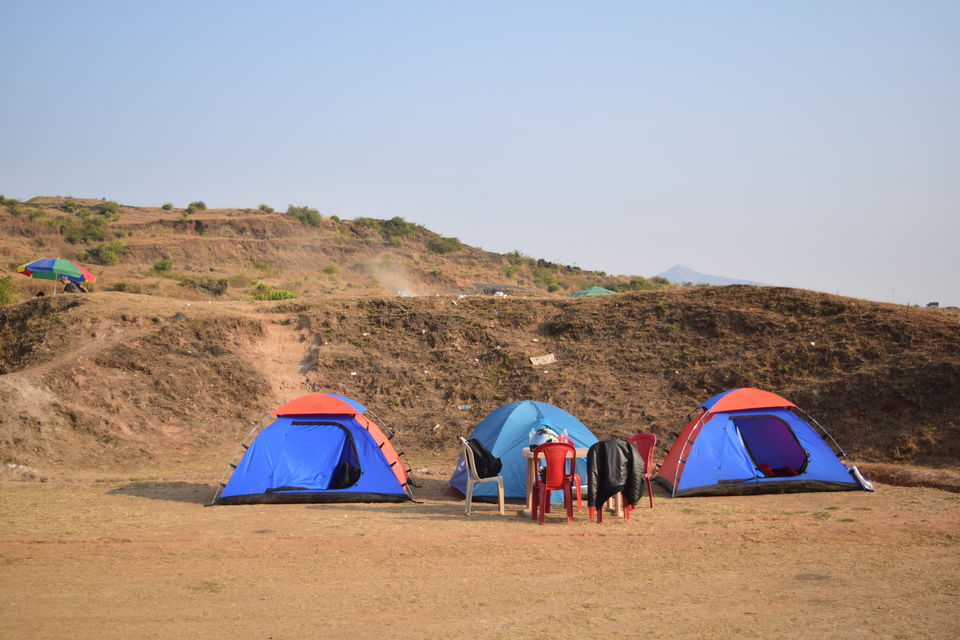 After clicking some snaps, it was time to play cricket. I don't remember the last time i played cricket, it was like decades ago. Nostalgia set in as i drifted into the past. Our world had been confined to 1366 x 768 pixel screens. Somewhere between mouse clicks and QWERTY keypads, our childhood was lost. But, at this very moment, we were reliving that blissful era of our school days when books were the only burdens we had to carry.
At 6 pm, we were served with tea and snacks. The smell of bhajiyas made us drop everything we were doing and head straight to the table. We spent the rest of the evening playing archery and volleyball until it was time for the star attraction, barbecue! By 7.30 pm, they gave us a bowl of marinated chicken and set up the grill. Suddenly, the entire place came alive and lit up like a discotheque. The DJ played some fancy Bollywood numbers in the background while we savored the delicious chicken grilled to perfection by ourselves. Barbecue was soon followed by dinner and bonfire. After eating to our hearts content some of us sat near the bonfire where we met a group of our own species.... software developers. We spent some time getting to know each other and discussing about our work. Others were chilling out and playing UNO near the tents. The obnoxious mumbo jumbo of item songs was soon taken over by Kishore Kumar and Mohammed Rafi. All of us went back a few years in time under the star-studded sky. It was nearly 2 am when we returned to our tents yet nobody wanted to sleep.
What a way to start a new day, hot tea and poha. After a good night's rest, it was time to bid farewell to this spectacular location. We left the lake at around 11 am. We then went our separate ways, the bikes to Lions Point and the others went home.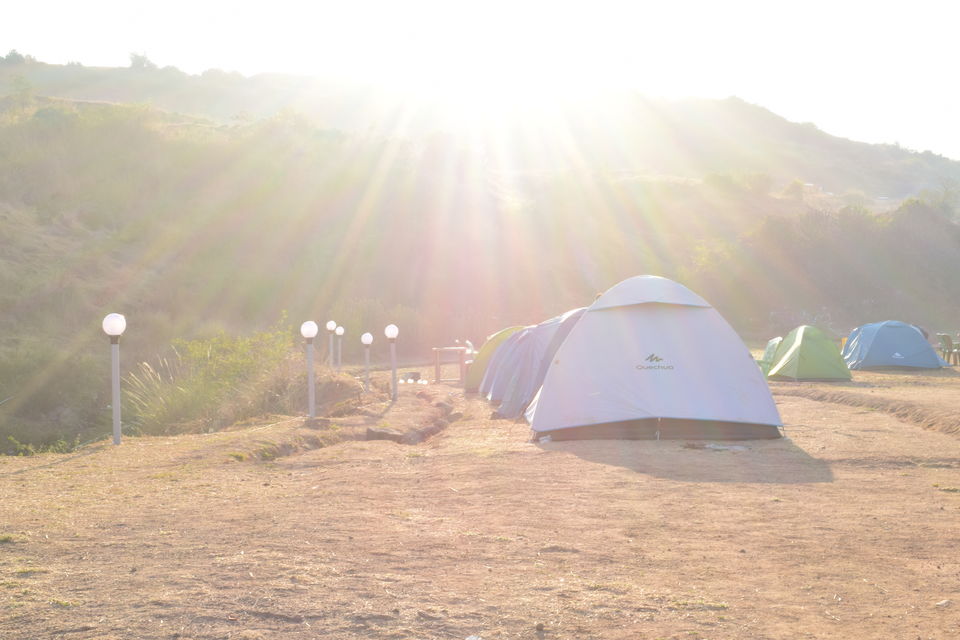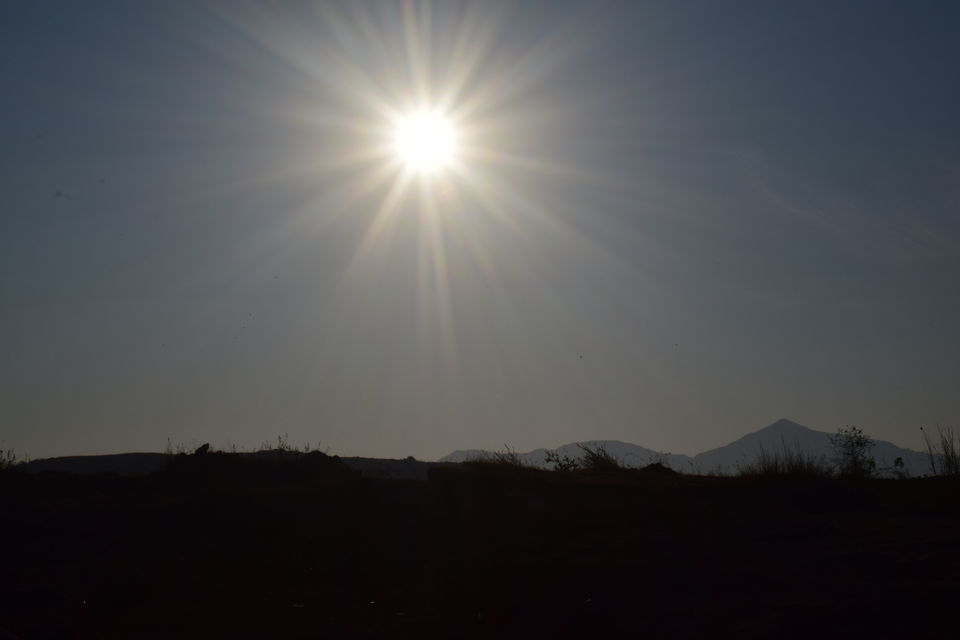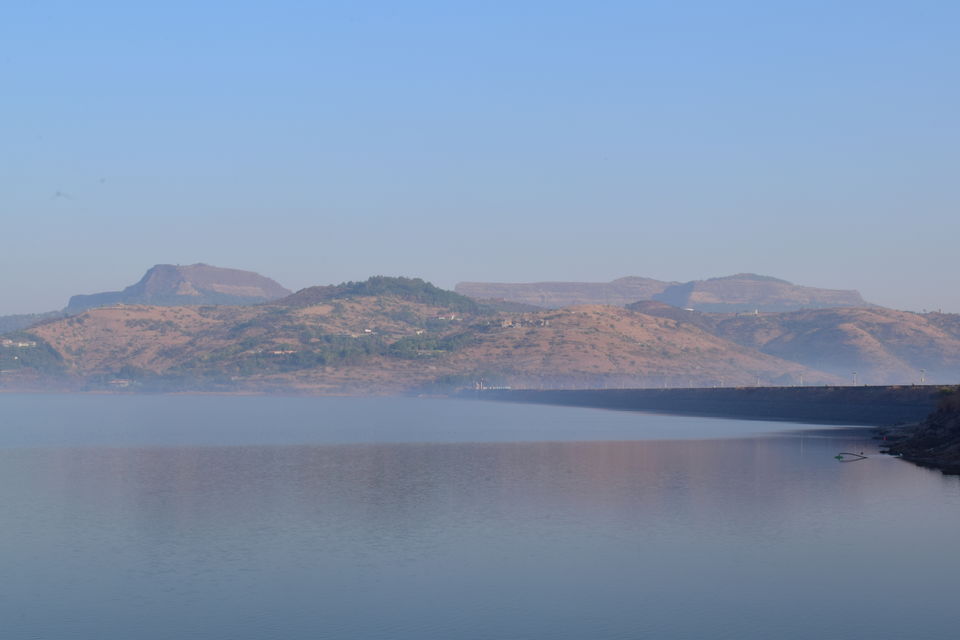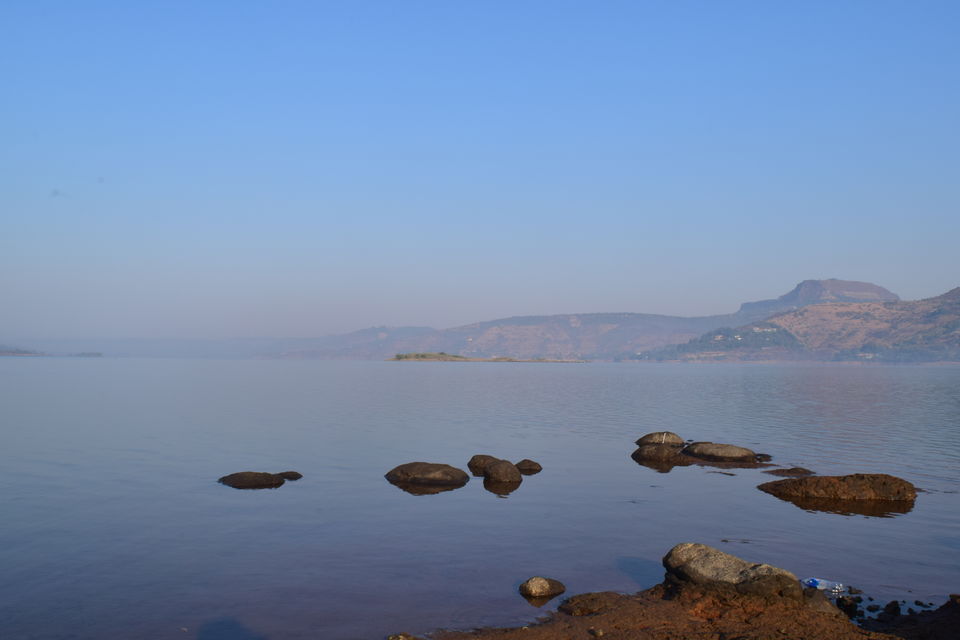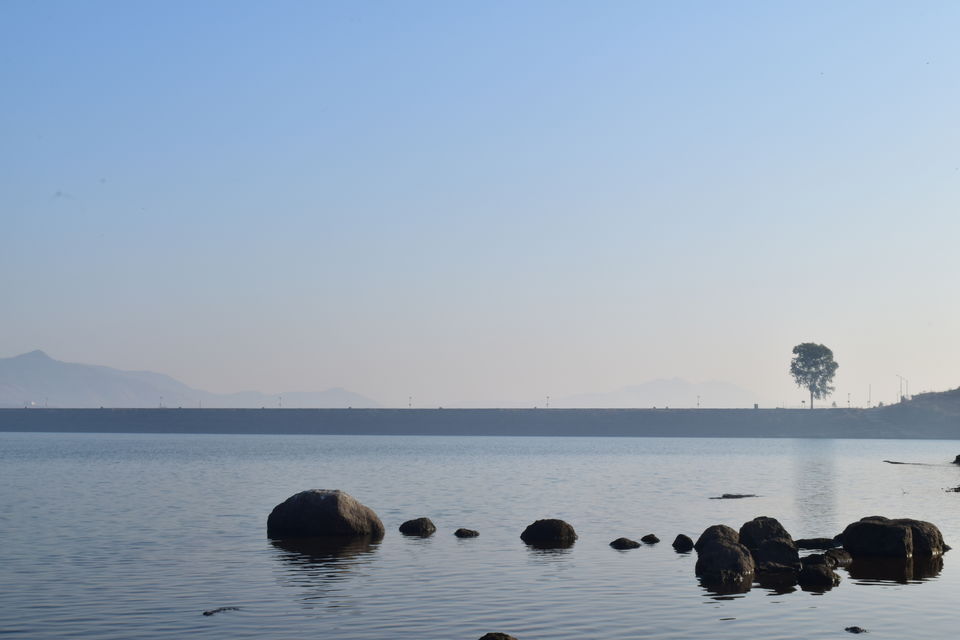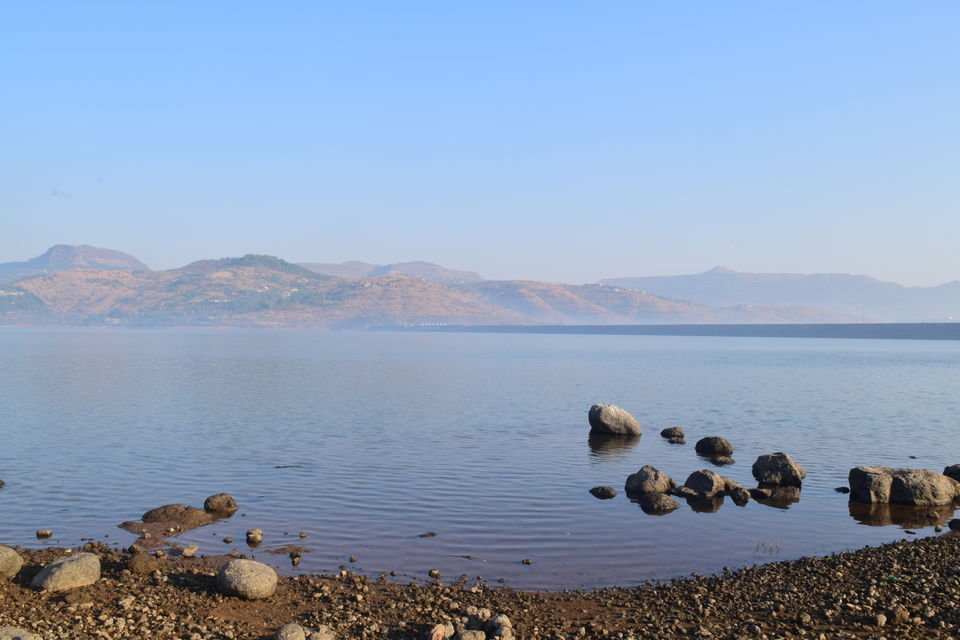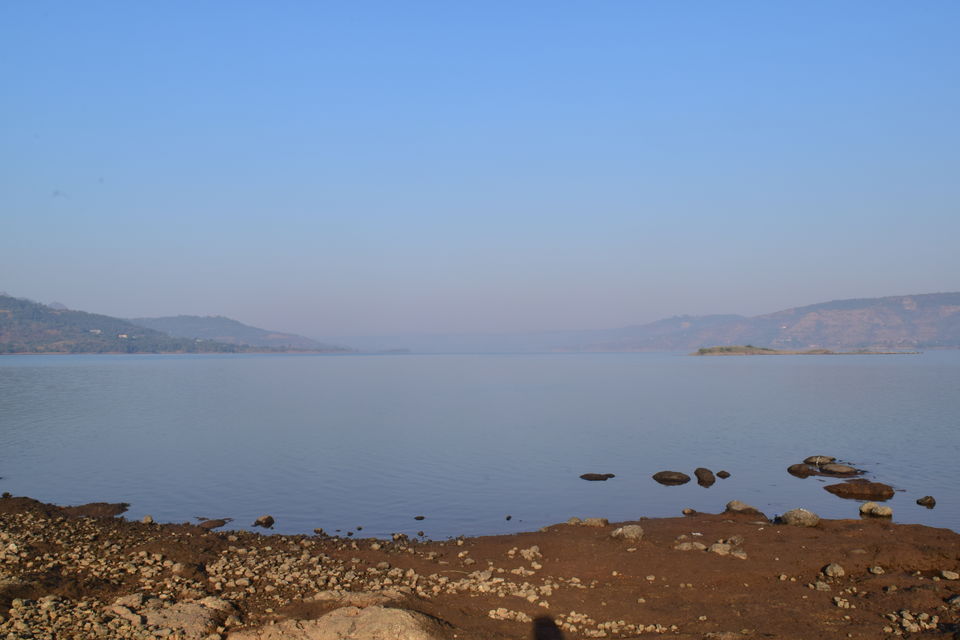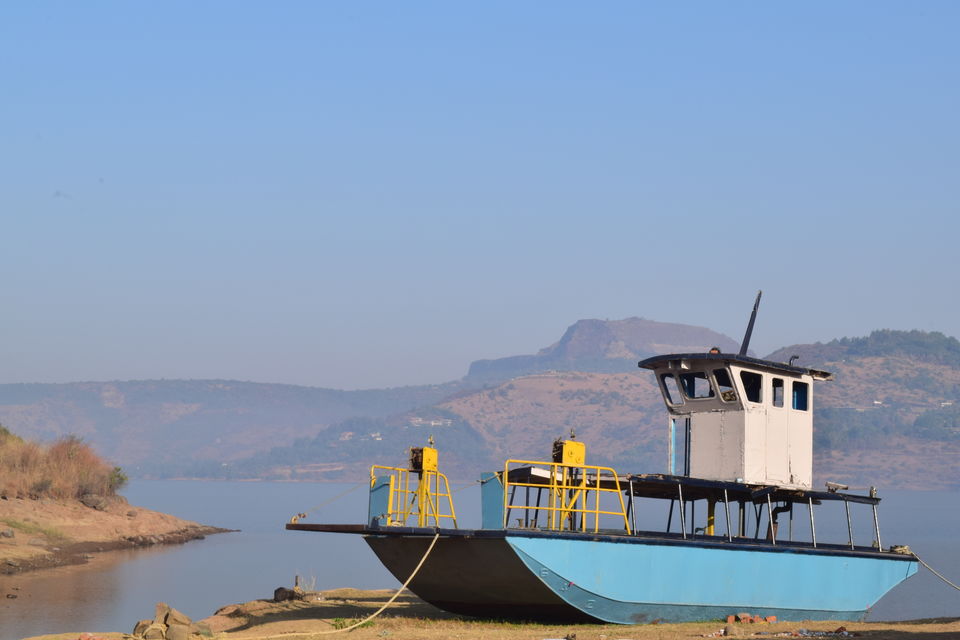 I was constantly monitoring my odometer on the way. Just a couple of kms before we reached Lions Point, i stopped my bike on the side of the road and waved the others to continue ahead just because i wanted to take this picture.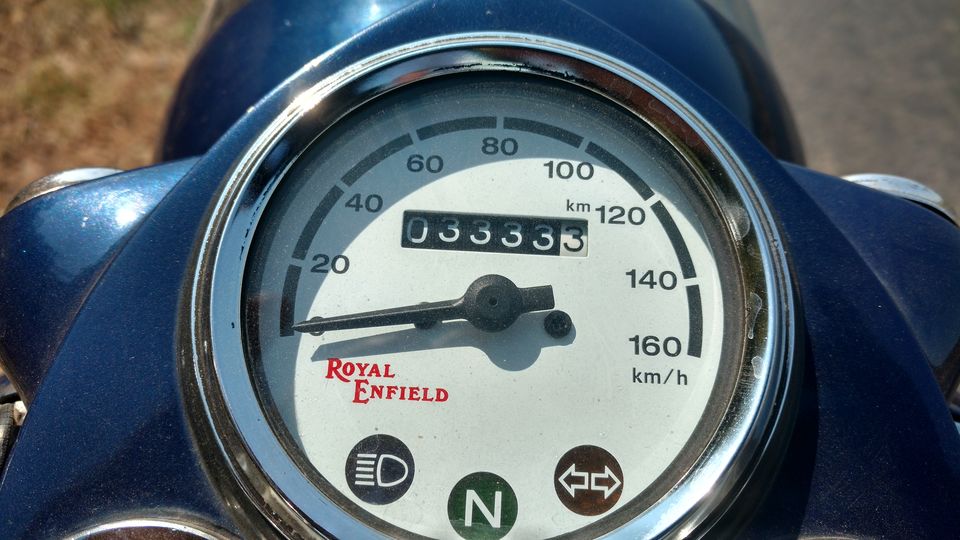 Since life is short, i choose to celebrate the small things as well.
Add miles to your life not years....