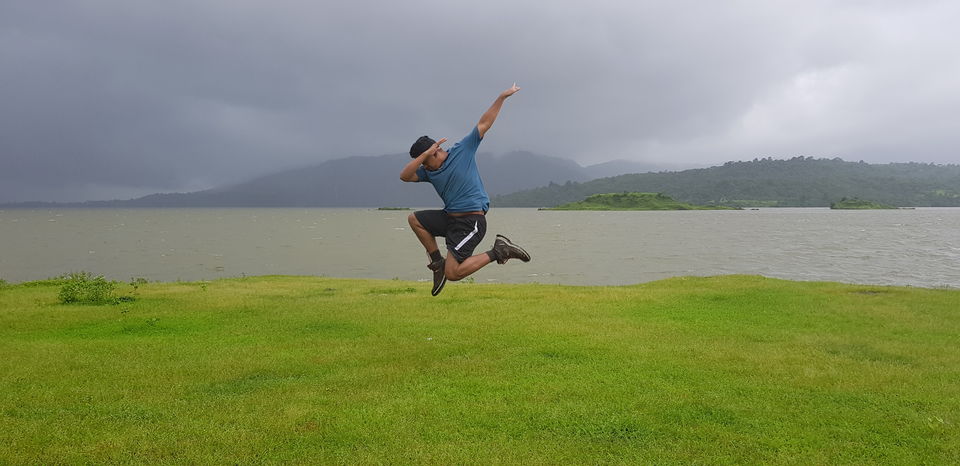 Flashback #TheFreeBird
This year 2019 i had major travel goals but due to a stupid shoulder injury during training ( was preparing for a 6000m high altitude trek ) my trek / travel calendar was totally destroyed. Without any travel plans for the past 6 months of 2019 i was feeling restless and almost dead inside.
My belief is that you are only alive till you have that crazy fire burning inside you. If there is no craziness within there is no reason to consider yourself #Alive
July 2019:
By the advent of monsoon my shoulder was half recovered and with my doctor's advice against carrying any heavy loads, i decided to start treking again with minimal weights. With the pent up energy I decided to not sit home for any weekend for the next two months
I had seen pictures of this Kataldhar waterfall last year but there was no proper information available about how to reach here . With a friend of mine who had arrived from Delhi, i decided to go here. We missed a few turns but did manage to catch hold of this humongous 450 ft Kataldhar waterfall. This cost me Rs 200 that too for petrol + i carried food from home + chai :)
Since last trek was my first after whole lot of months my legs were paining for atleast 2-3 days. Unfazed for the next weekend i decided to do a simpler trek to Kondana caves. Although the caves have historical significance, I was more interested in going to enjoy this beautiful waterfall which hides the cave. This cost me less than 200 in petrol money.
3.Unknown waterfall
Seeing my pics a freind called me up and asked if i wanted to visit a terriffic waterfall near by his place. The way he descibed it made me feel like it was going to be as good as Kataldhar waterfall. He has MBA in marketing and he really sold me this waterfall. I decided to postpone my Sahyadri trek and instead trek to this secret waterfall. It turned out good but could have been avoided for sure.
This weekend it was flooding in Mumbai & raining heavily throughout Maharasthra , but i had decided to stick to my plan of not wasting any weekend. I decided to head to this Kothaligad trek which is always surrounded by clouds. After googling this place i visited here. usually its very crowded but today since it was flooded at places very less people had turned up here. About Rs 300 for petrol + food
This was the last trek for July. All the 4 weekends for July were fully utilised.
Aug 2019
The beautiful green views that you get from this offbeat trek which is located near Karjat enticed me. From Sondai fort you can see Matheran , Irshalgad, prabablgad with clear weather you can easily see Karnala & Manikgad. Total cost : 100 Rs Petrol.
6 & 7. Savla Waterfalls:
This is a relatively easy to reach waterfall but highly conditional depending on the overflow of the Savla /Devloli dam. Since it overflows only once in the year the chances to enjoy it should not be missed. And thats what i did. I go here every year as it gives me immense satisfaction to have the entire beauty to myself.
Here is a video of my visit last year.
So when i posted pics of this waterfall on my watsapp group everybody called this as Bahubali waterfall. And as result of this many of my freinds requested me to take them here . I had my plans but #HarEkFreindJaruriHotaHa and hence i had to visit this place again with them. I was not complaining but i definitely lost a weekend here when it was raining like crazy and could have been a wonderful trek to Naneghat instead.
This a hidden offbeat gem in Kasara. I was tired of going to yet another trek in Karjat hence i decided to spice things up by visiting to this offbeat place with my freinds. Mordhan fort provides a stellar view of Darane dam and forts like Kavnai, Tringalwadi, Aundha, Kalsubai ,AMK, Harihar, Brahmagiri, Basgad, Anjanaeri... uff way to many. Total cost Rs 300
After this trek Aug was almost coming to an end and this was the first weekend when i decided to rest a bit . Not because of the tiredness , because my bike required a bit of professional help. I dont blame its issues because the amount of efforts it took over last two months was tremendous. Just as an example during the Sondai trek i drove it through the more than knee deep overflowing backwaters of Morbe dam. You can find the video on my Instagram or Facebook Handle. Nonetheless this was a well-deserved weekend - OFF.
September 2019
9 Rambaug Point Trek to Matheran
This was actually a 23 Km range trek we did on the second week of September where in i climbed from Karjat side to Rambaug point to Reach Matheran. This is the view enroute Rambaug Point of Matheran.
10 Garbett Point to Matheran
And as we reached Matheran some of us decided to do the Garbett point trek as well. The lesser crazy people decided to go back from Matheran by taking a shared sumo. But we decided to make it count by doing Garbett trek as well. Logically we did these two on the same day but techncially these are two different treks and i want to make the total of 10 :D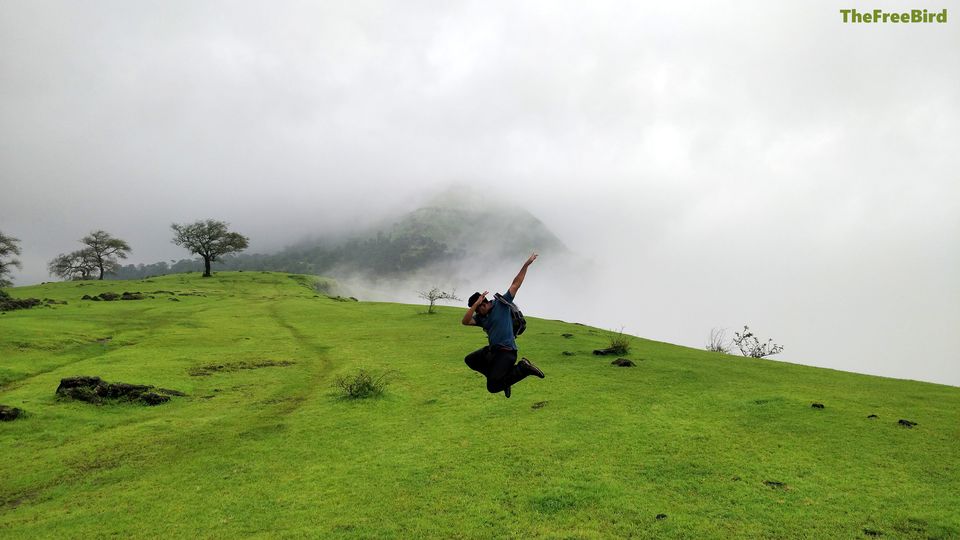 During the above trek there were whole lot of clouds (in the above pic) but there was also a lot of sun-time as this was very much during the end phase of Monsoon. The heat was less but i got badly tanned and my mom has not allowed to me to trek for last two weekends till I regain my colour. I am not that fair in the first place :D but for my mom I am the whitest kid in town :D
All the treks i have done are with atleast one person accompanying me. I dont trust in going solo in mountains because its plain idiotic. All the cost comes down below 1500 for 10 treks in total if we dont consider the time i spent researching . Time is precious :P
If you need any inputs in planning any of these treks you can read my DIY blogs or reach me out on Instagram or Facebook .
Its been two weekends without trek and i have regained my colour. Also a big weekend is coming up with my birthday on adjoining Monday. If everything else goes well i would be in mountains on my birthday.
Cheers. \m/