Sarasgad fort is one of the fort located in village Pali which is popular as one of the eight Ashtavinayak Ganpati.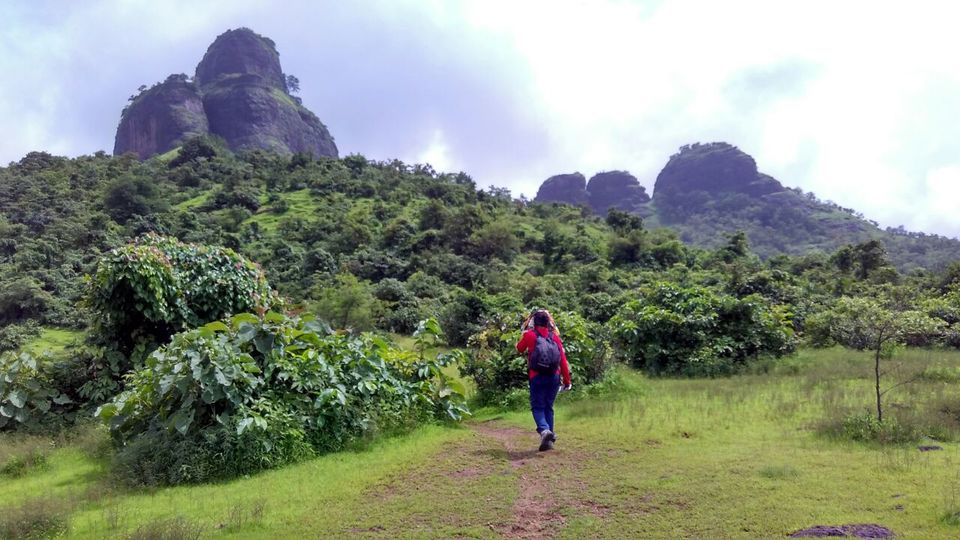 It looked quite difficult from the point we started as the heat was unbearable and i only wished to give up till the time i pushed myself to reach the 2nd point.
When I reached to this point I was only curious to find the way how to reach the top because while you are here you cant really figure out the way unless you reach the place.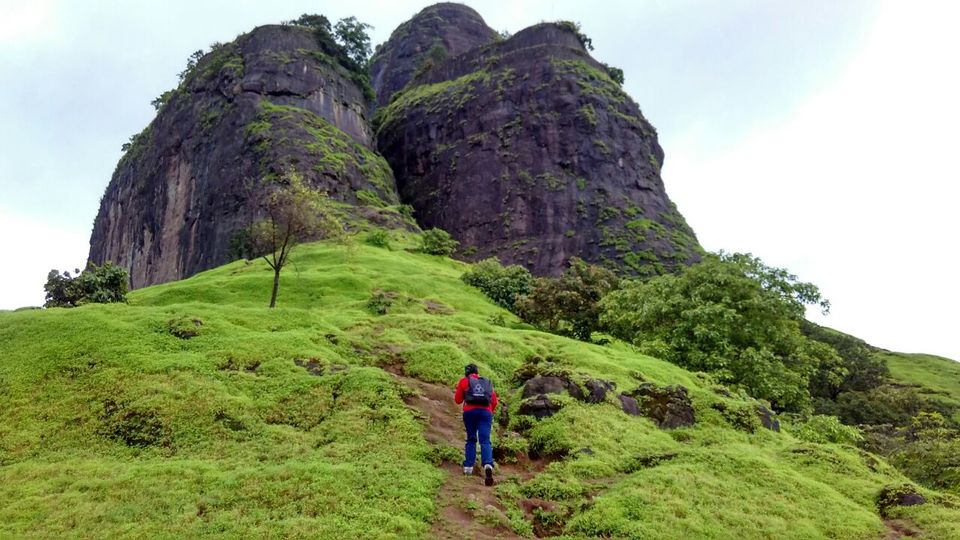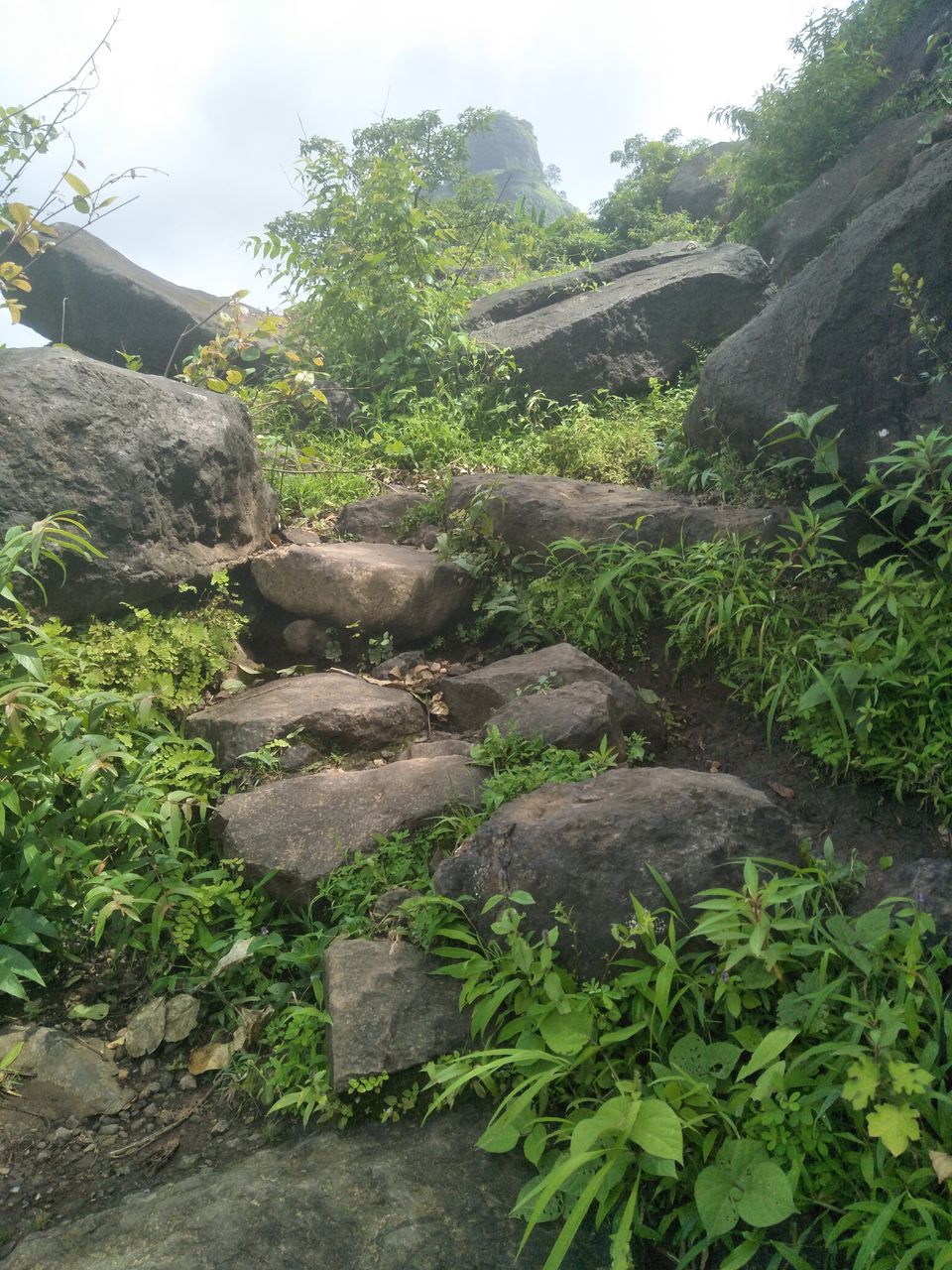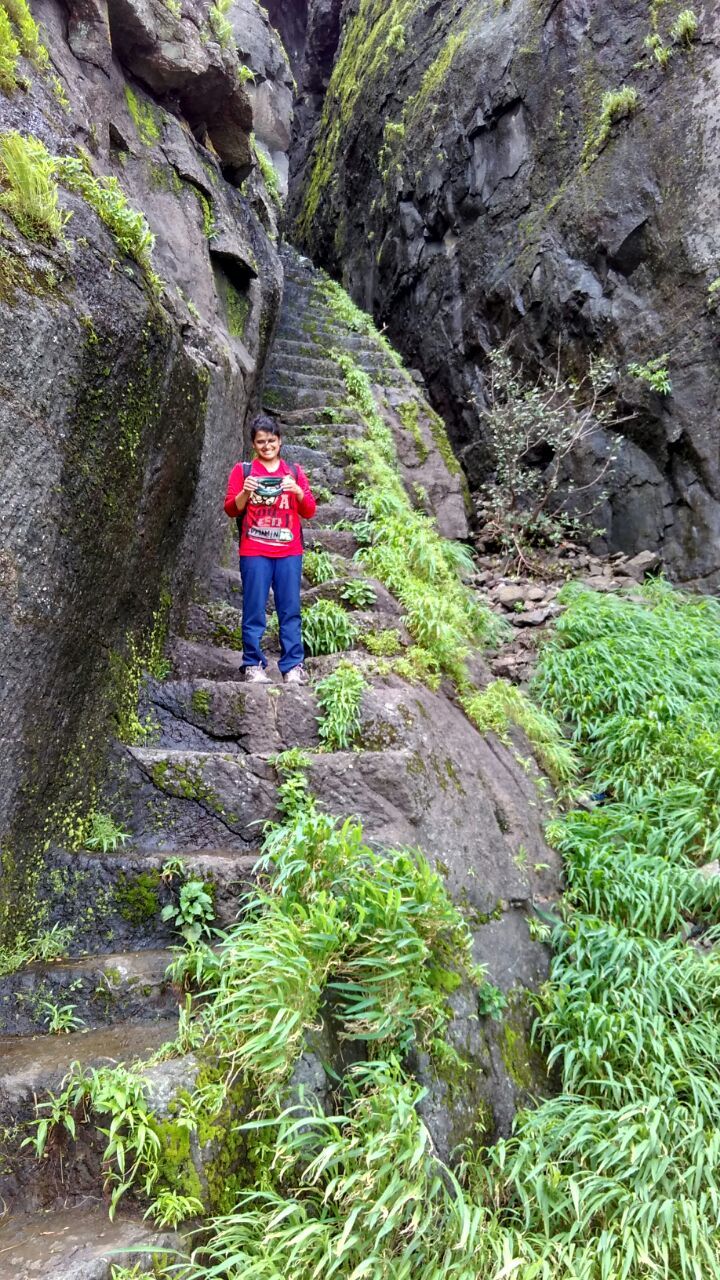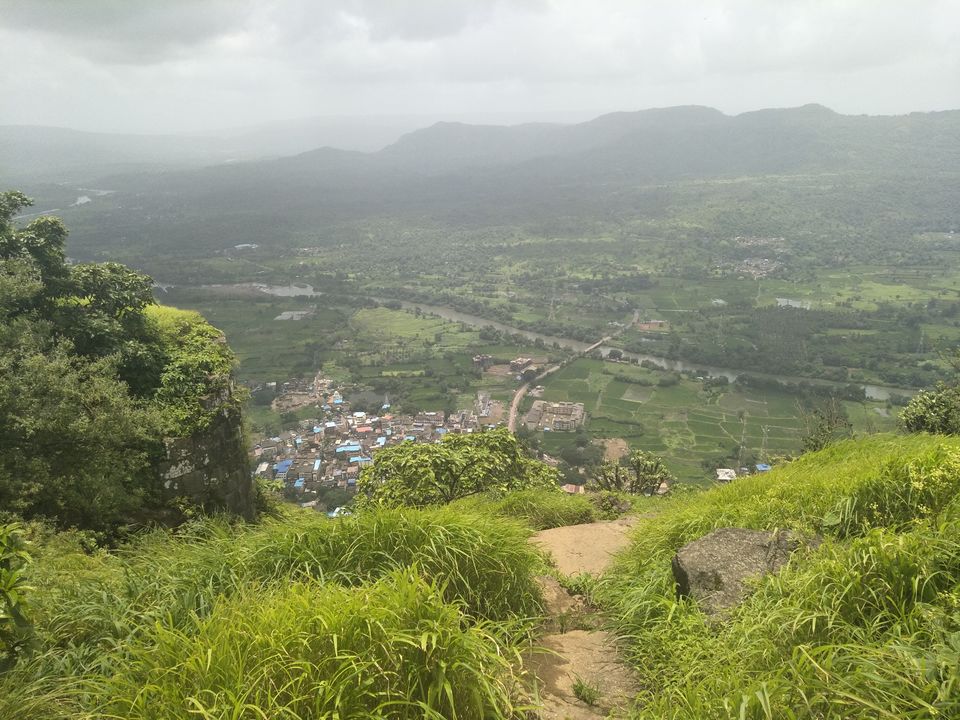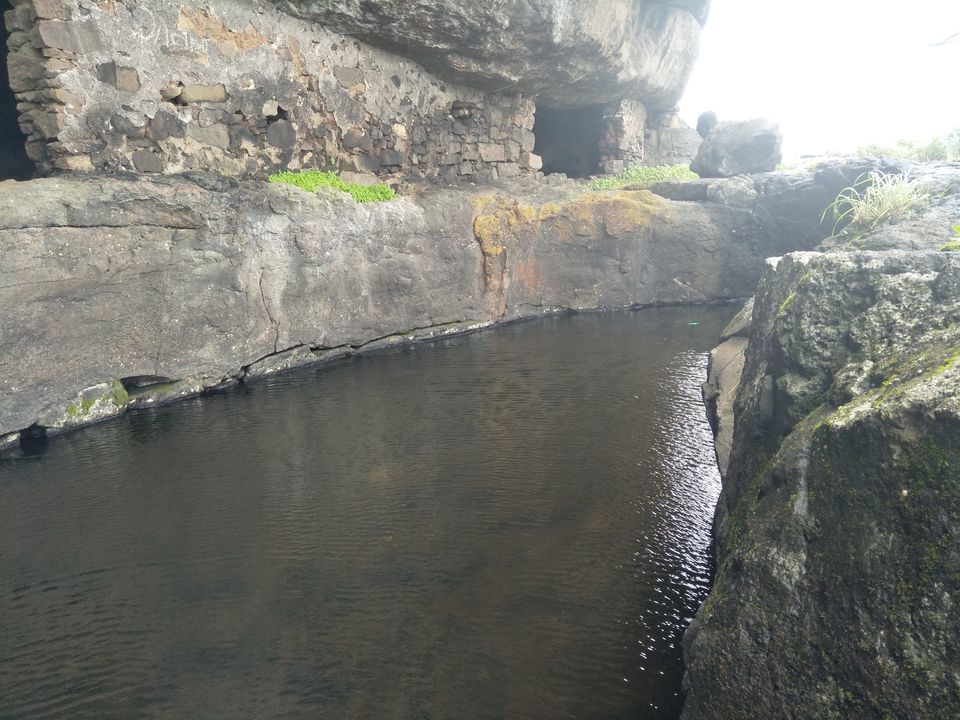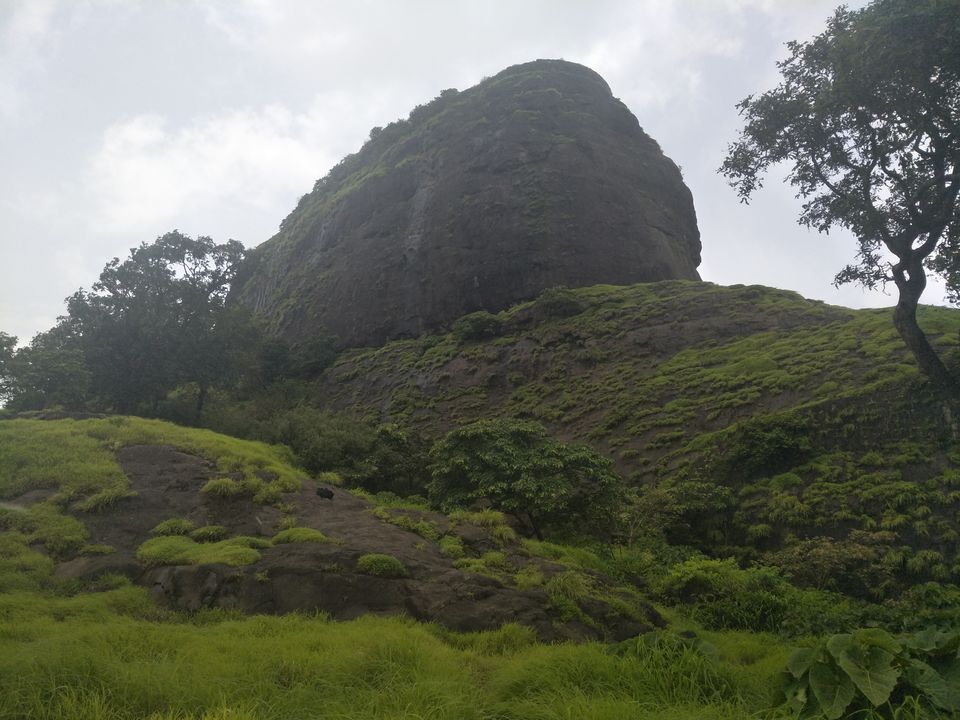 And for me the most difficult part of the trek is always trekking down.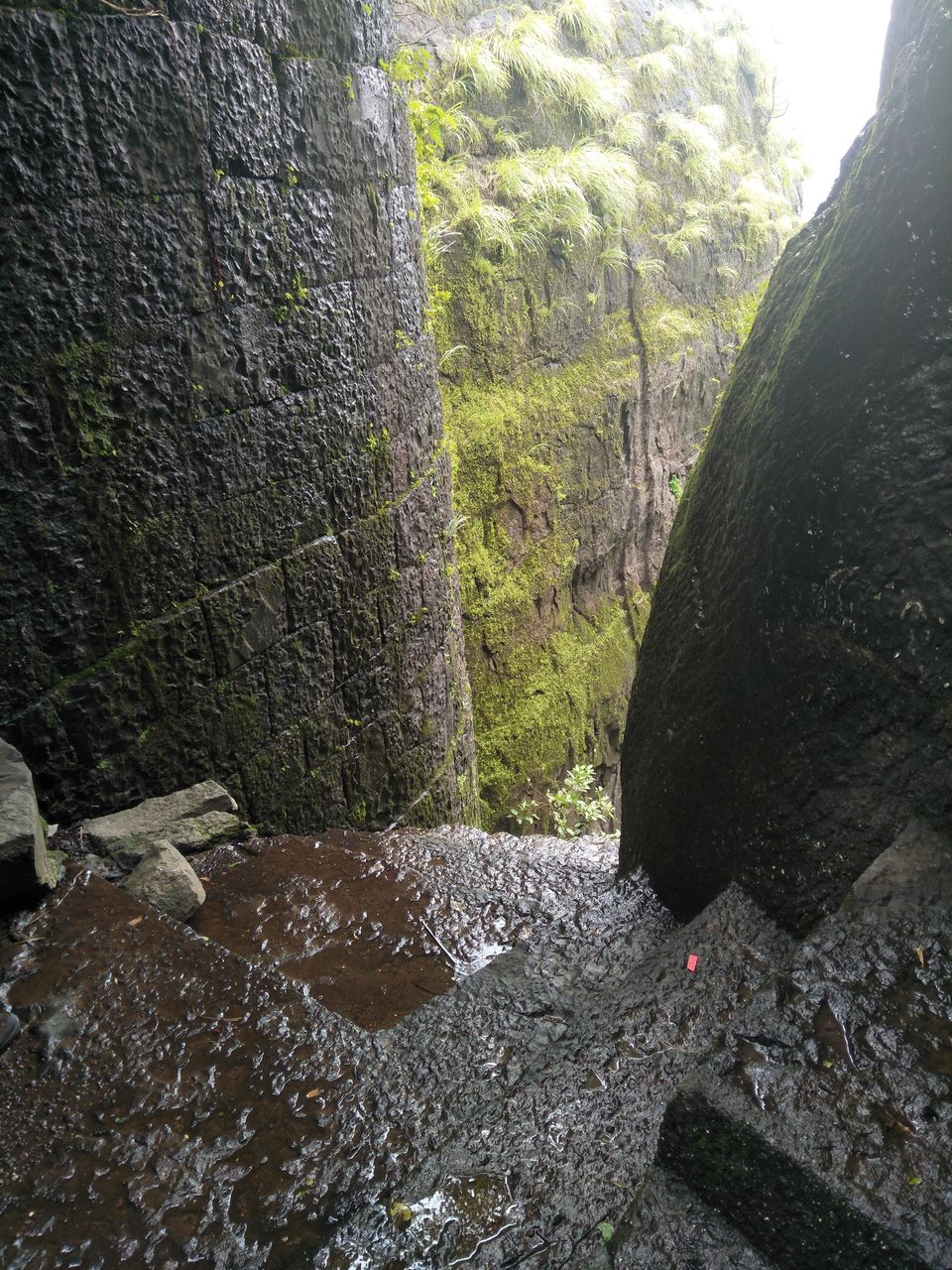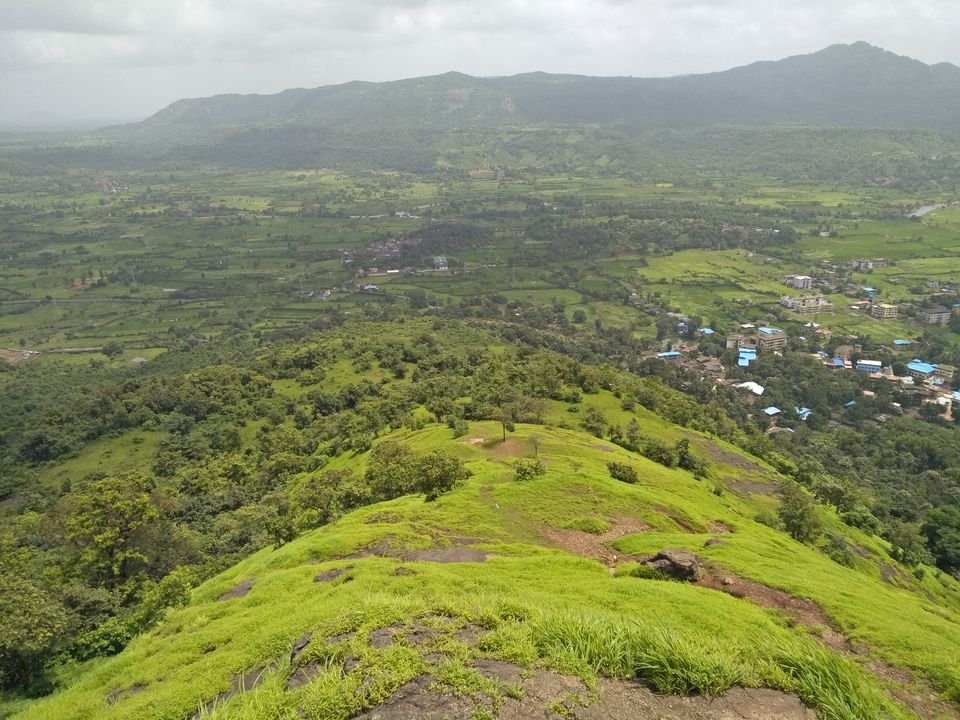 Basic information
How to reach
Route from Pune: Pune- Lonavala – Khopoli – Pali
Route from Mumbai: Take Pune Expressway - Take Khopoli Khalapur Exit after toll naka - Take Adlabs Imagica road till Pali Village.
Distance from Mumbai - 130 km Approximately
Route from Mumbai - Mumbai-Panvel-Khopoli-Pali
By Train – Board Khopoli local train and then from Khopoli catch local bus till Pali Bus Depot
Best time to trek
Avoid the summer and the October heat.
Rocks and steps could be slippery during rains so be careful with shoes while you are planning in monsoons.
Difficulty Level
It is beginners trek involves some amount of rock climbing too.
Time to Reach
It takes 2-2.5 hours to reach to the top.
Its a weekend / Day trek. One can return the same day or if you wish to stay at the top you need to stay in caves or carry a tent.
What to carry
Make sure you wear something light and loose because sometimes you might have to take the big steps to climb and jeans won't allow to do that.
Carry sufficient water - We were out of water as we consumed it all while reaching the top. On top you can find the tank which provides the clean water so you can refill it.
Food - Carrying snacks, fruits and energy bars is always the good idea while trekking. You never know when you might need them.
Sunscreen - If you don't want to get tanned.