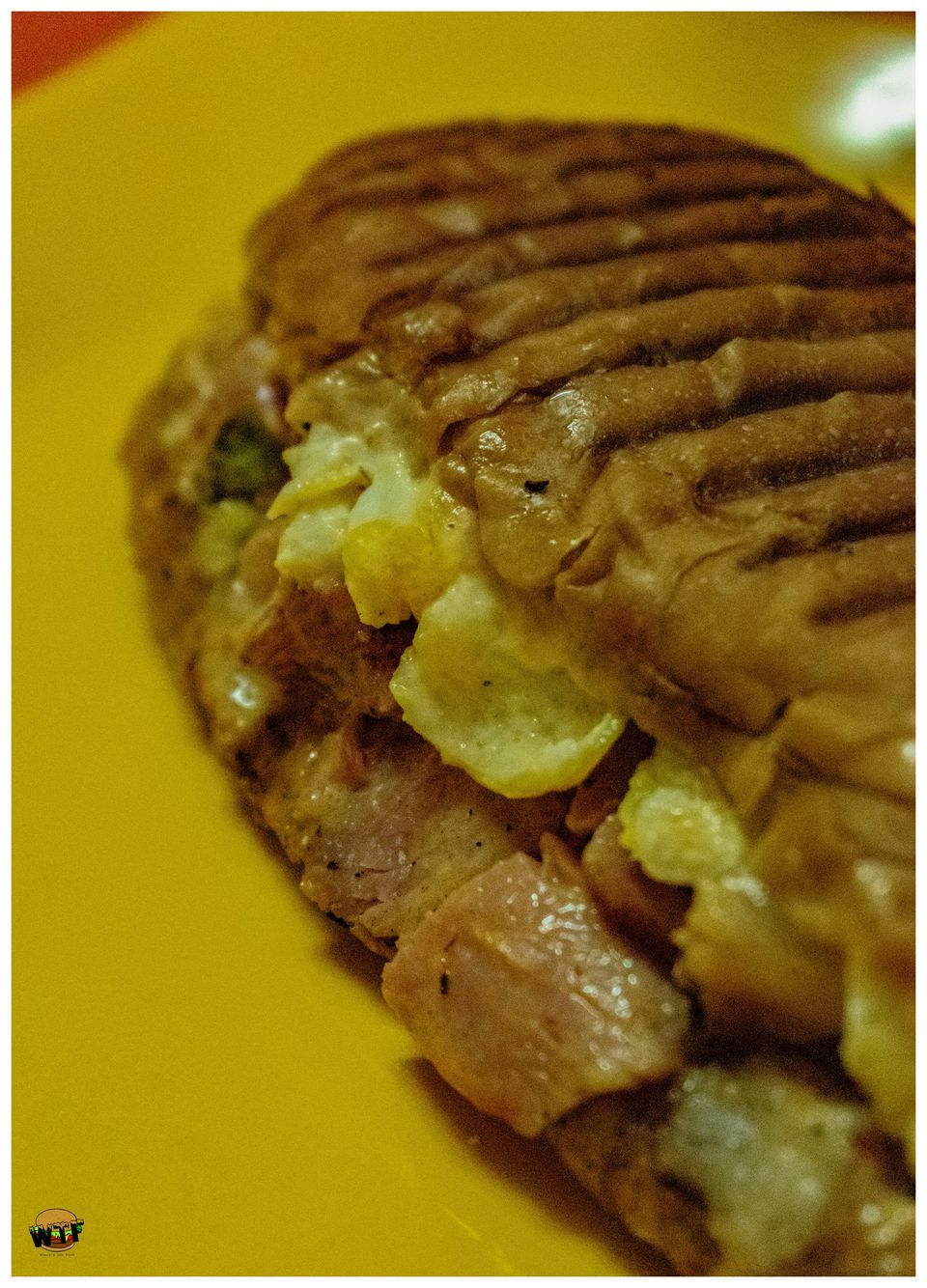 After running the delivery kitchen successfully in Pune for 2 years, Gourmet Men recently opened its doors in Viman Nagar. Being so famous for their Donner's Kebabs & Paninis, Gourmet Men is all about its exquisite menu is a fusion of culinary styles and tastes unique to several countries and cultures that the Chefs of Gourmet Men have traveled to.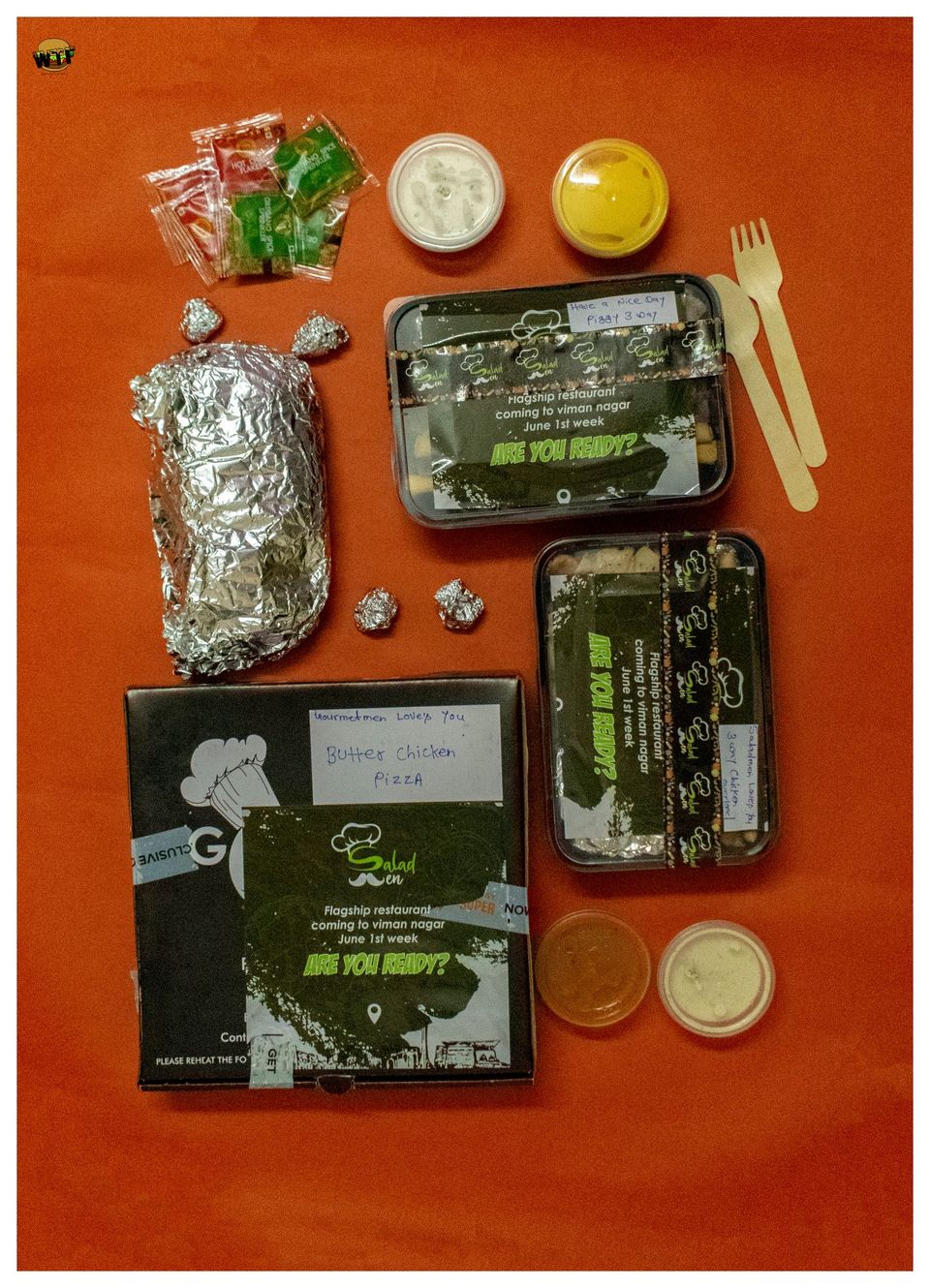 Mastering several Vegetarian, Chicken and Pork cuisines comes with a lot of experience a several thoughts spared. One of which is that following your religious ethics they strictly use different Ovens, Pans and Grillers For Pork, Chicken & Vegetarian Cuisines with their respective divisions in the Kitchen. And the tale ends not here, After winning hearts of Punekars not just through their deliveries but also at events like Zapalooza, and Wassuflea, trying their food has been on my wishlist for a while. And for some reasons or the other I've been failing to place an order until I got approcahed by them for a tasting. And Given below is a list of some of the amazing dishes that I got to try my hands on:-
PANINI (MEATS):-
Gourmet Breakfast (200 INR):- I've been a sucker for all day breakfast options at various restaurants. But Gourmet Men introducing them in Panini is a whole new game for me. Loaded with Chicken German Frankfurter, Crispy Veggies, Scrambled Egg, Welsh Cheddar, Mozzarella is a true experince of an Original Sandwich and comes with a free portion of Crispy German Potato Wedges.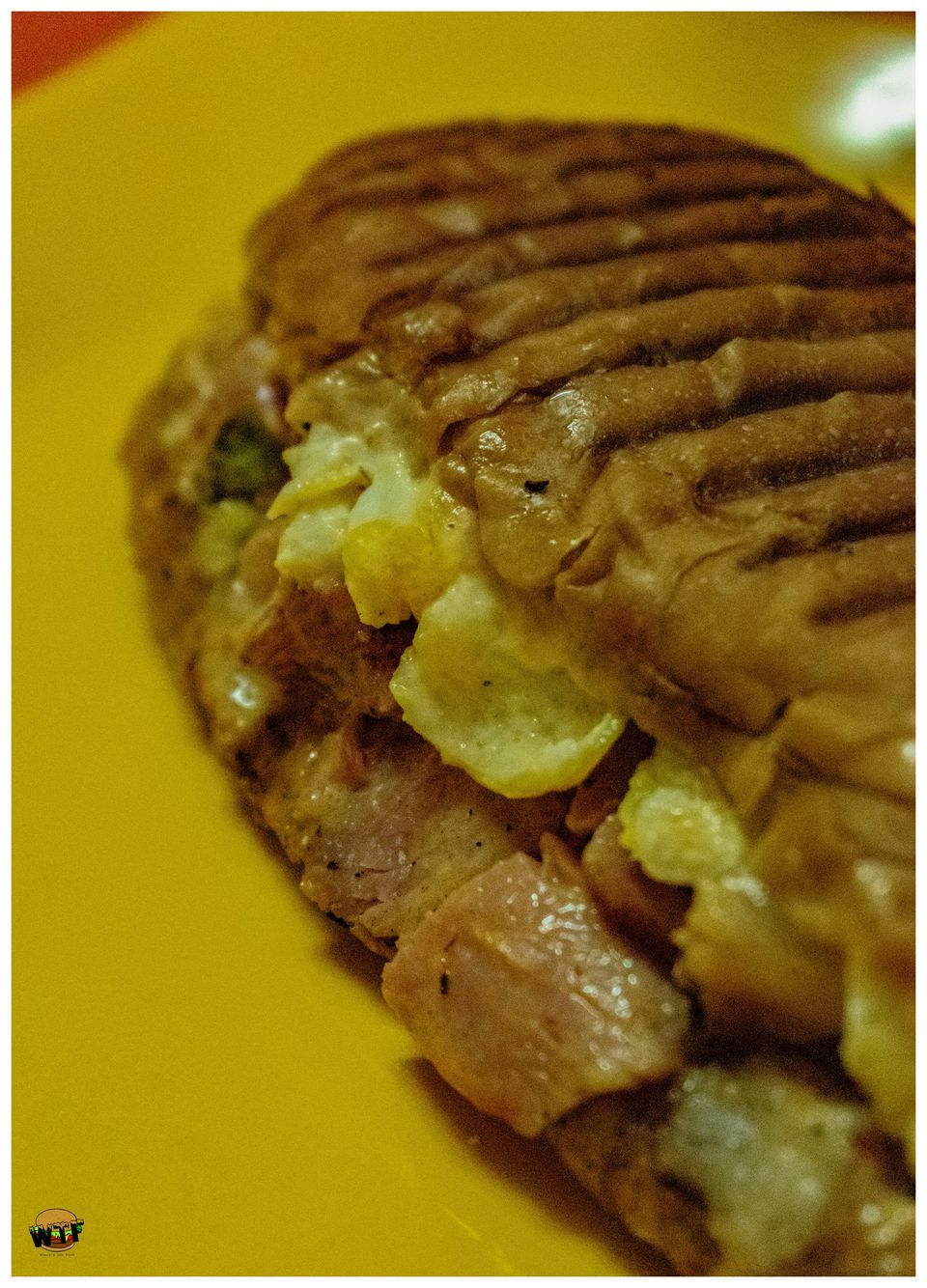 PIZZA (MEATS):-
Gourmet Butter Chicken Pizza (285/480 INR):- Do you love Butter Chicken as much as @freakyfoodiepune does? Ofcourse Not, No one does. Well As strange it sounds, I haven't been a sucker for Butter Chicken as much before. But his Butter Chickeny Friendship (if that's a real word/adjective) has coverted me to someone who loves Butter Chicken now. And In the last one year, I've found Butter Chicken on Pizzas, On Puffs, In Wraps and where not. But, None of them had enough portion of Butter Chicken until this Pizza happened. It has a whole layer of Butter Chicken on top(ofcourse for your love of Butter Chicken) and you can choose the size of pizza and the type of base (Crispy or Normal) while placing an order. You can also add their houses such as Chef's Secret Sauce, Coleslaw Sauce, Sweet Chilli Sauce, BBQ Sauce, etc on cart while checking out.
So, To All The Butter Chicken lovers out there, You don't wanna miss this.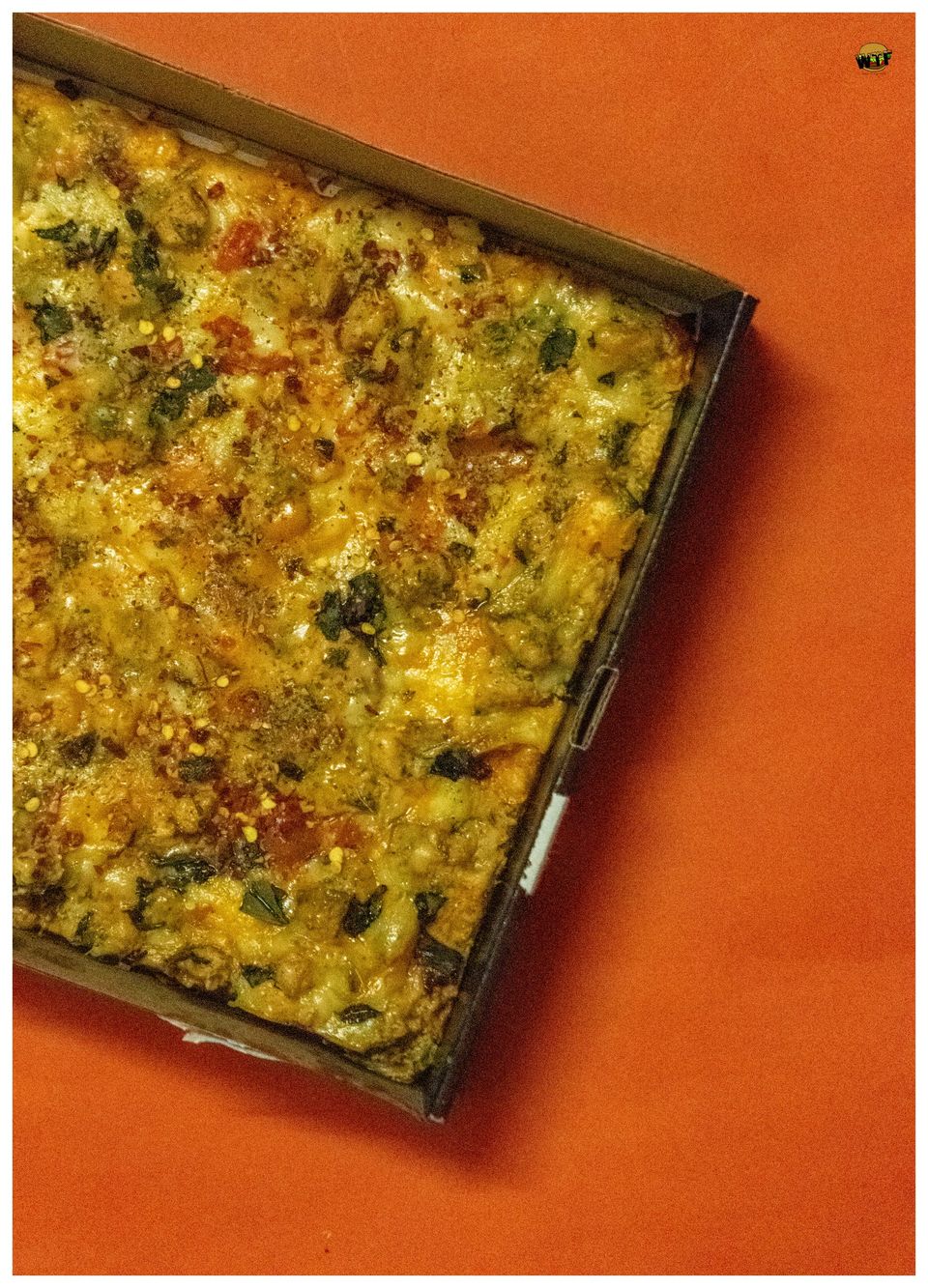 Gourmet Men brings about a wicked twist to the normal food (but in a good way only, I swear). The place also serves till 4am, so for your next midnight craving you know what to do.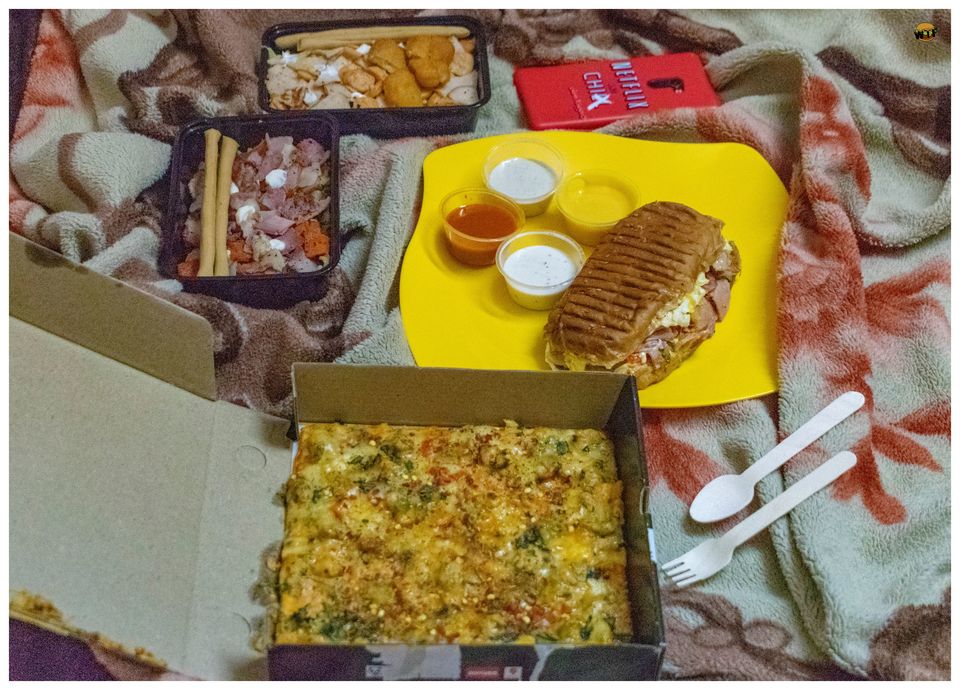 Thank You Gourmet Men for sending across such a finger-licking meal.