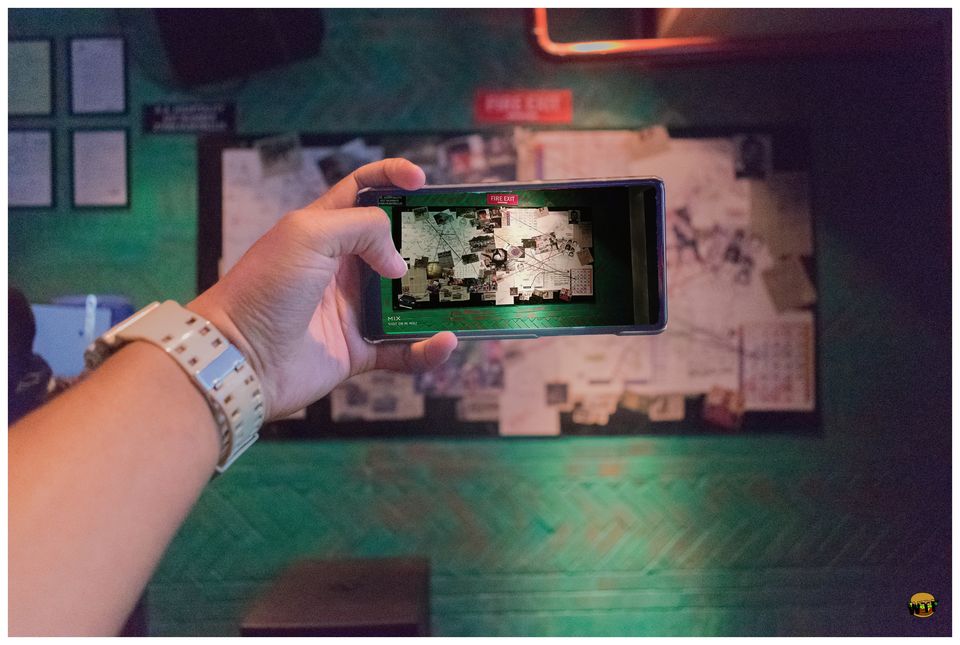 Using the concept of stock exchanges, TBSE is a fun, unique and cutting-edge bar concept that allows consumer to trade in alochol and spirits, with prices starting from as low as MRP.
The Bar Stock Exchange is India's first stock market based pub chain where the drink prices change based on real time demand. Besides having to go the most technologically advanced bar, customers can also place an order via an app which is available for both Android and iOS users that lets you monitor the prices and order in real time, and when the prices vary the screens on the bar and your app shows a notification. Similar to real stock exchange, customers can compete with each other and the system to score the best prices on their choice of drinks. TBSE let you trade in all spirits, be it beer, wine or liquer, be it domestic or imported, and also a special round of house cocktails.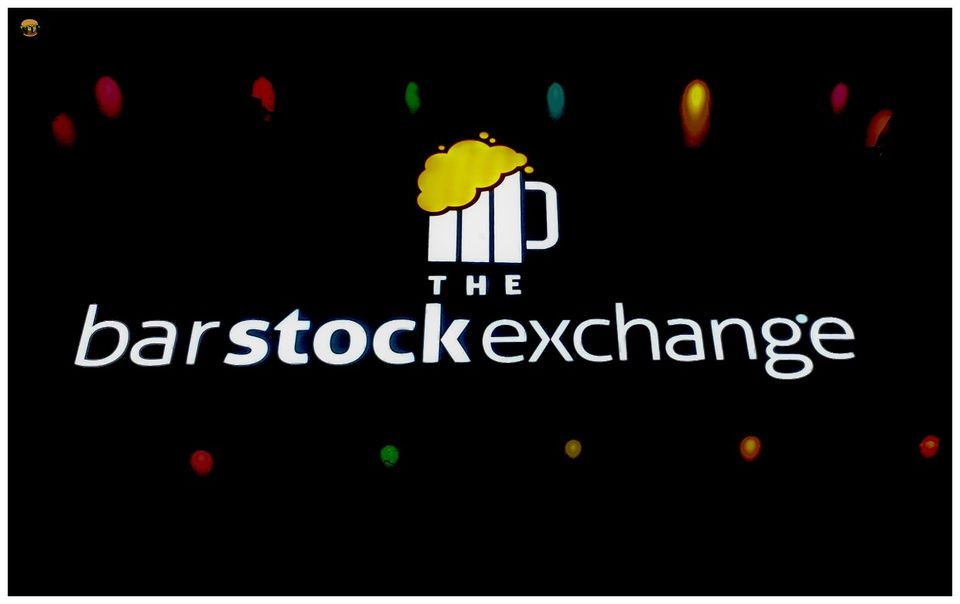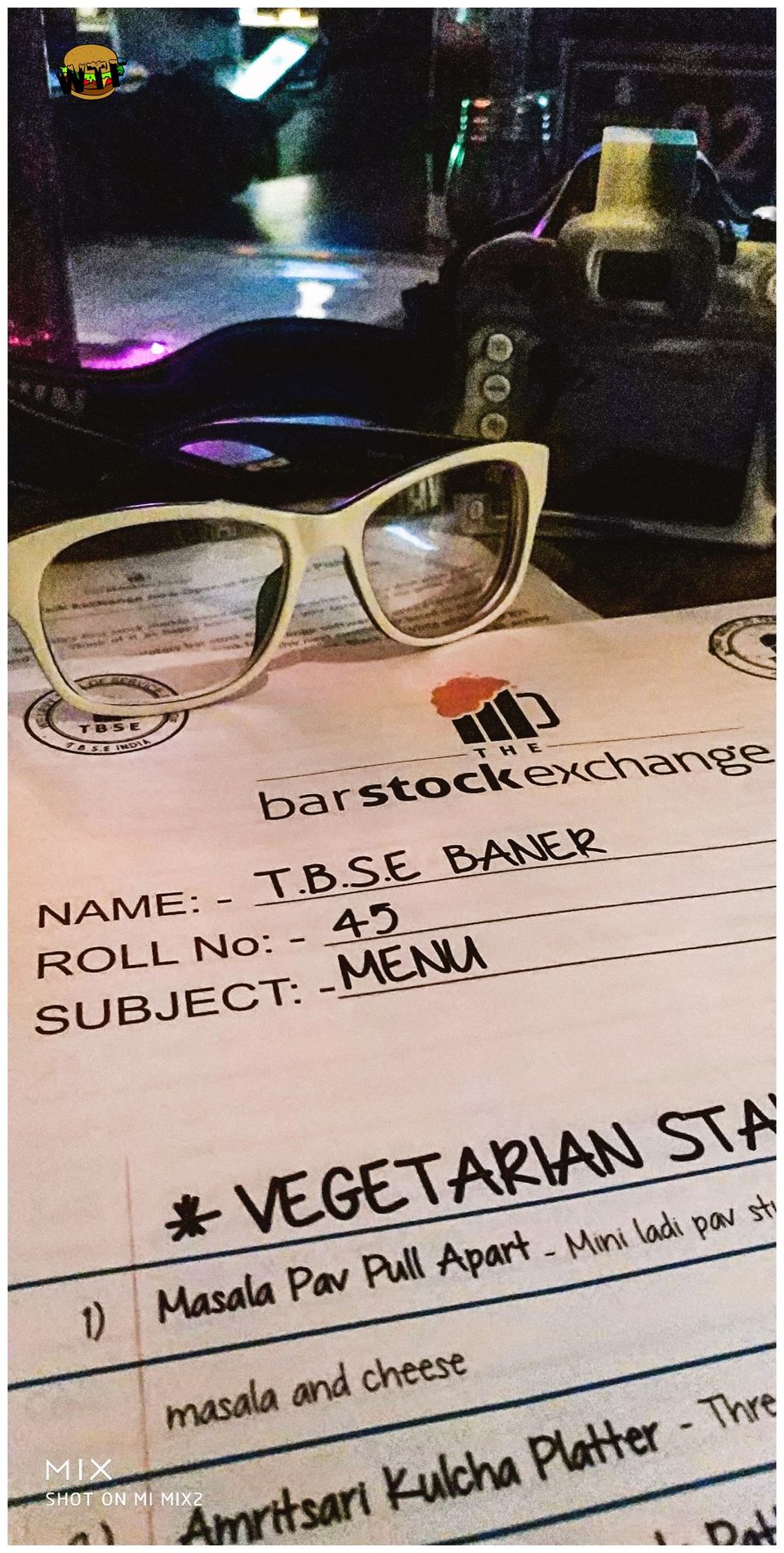 Having to own The Big Bang Bar and Cafe and Masala Zone, The Bar Stock Exchange is another user friendly achievement/contribution of Mihir Desai and Amit Singh and is run under the name of Corum Hospitality.
Along with huge LCD Screens, gorgeous interiors, The Bar Stock Exchange is one of the most beautiful places that incorporates a magnificent ambiance within. Fully equipped with the live feed on LCD Screens at the bar about the real time prices, the special thing to know is that every outlet of TBSE is designed by having a theme in mind, such as Money is the theme of The Koregaon Park Outlet and The Baner Outlet is Gangster themed. With the cool ambaince, swanky bar, comes with the better music, that is played by a live DJ on the house.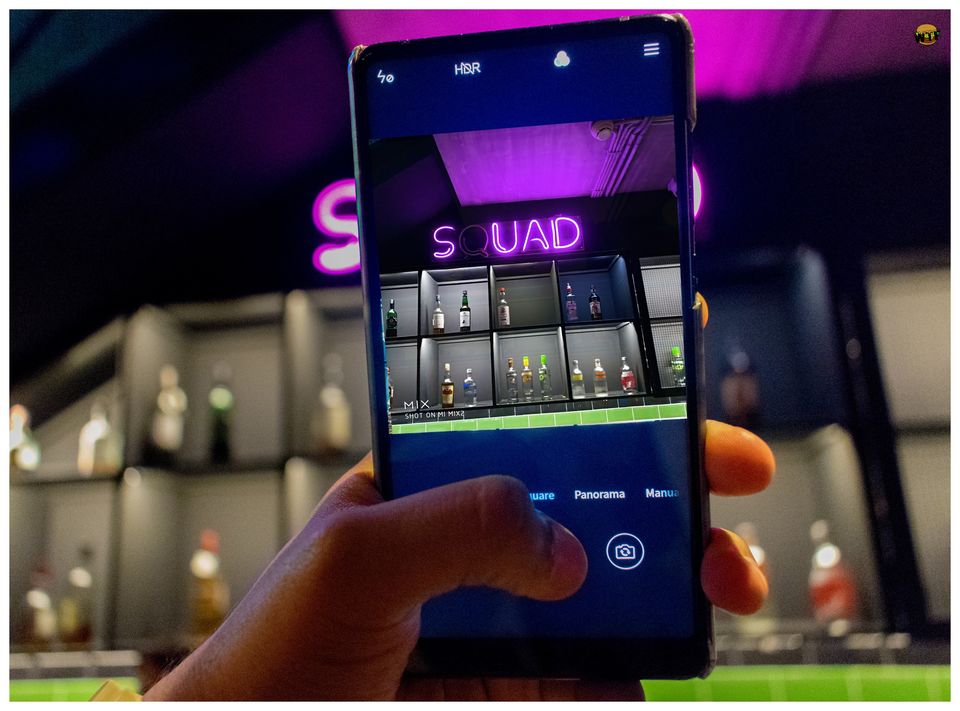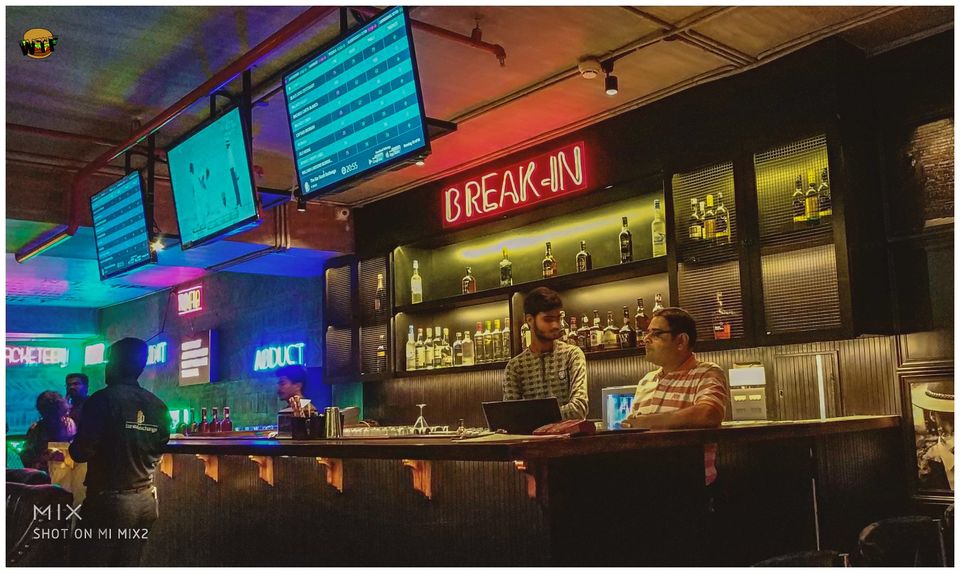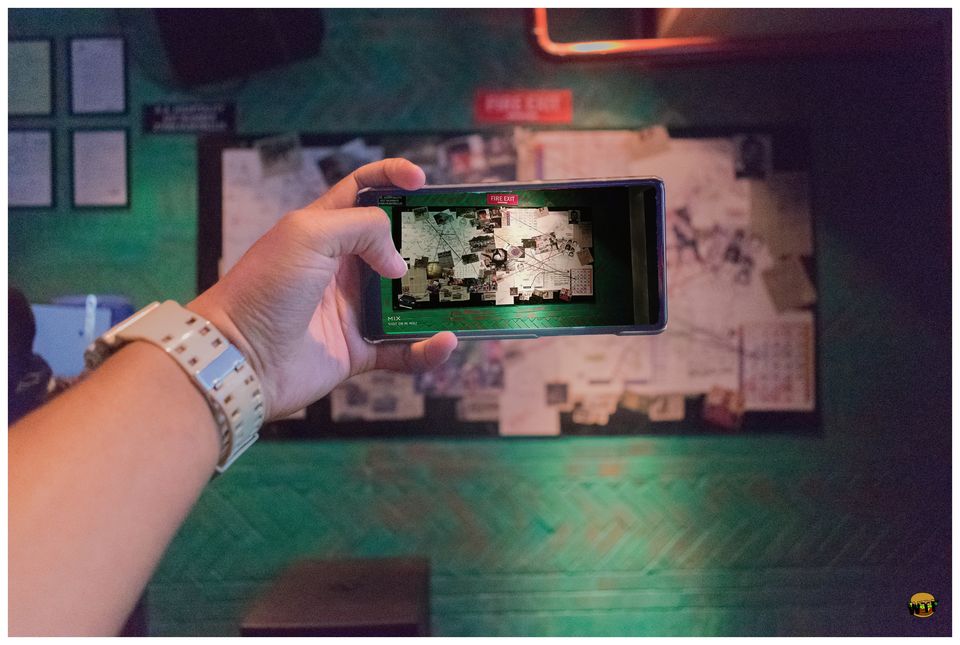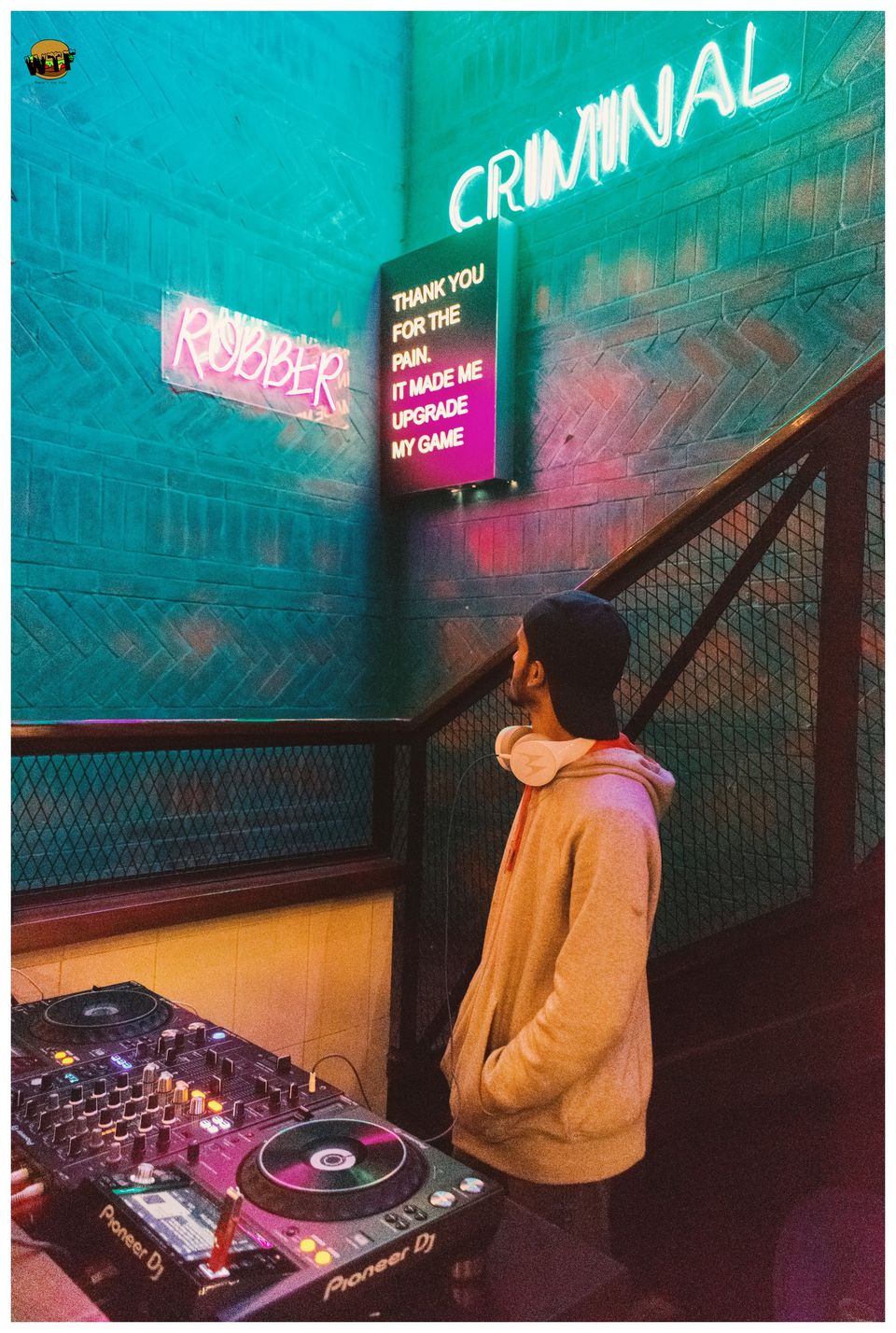 Being in Opertaions for 3 long years now, The Bar Stock Exchange already have opened 13 outlets across Mumbai, Banglore and Pune. But, It got on my nerves after I recently started seeing it popping up on thr stories of my Blogger and Non-Blogger Buddies like a face filer/AI. I was so prepared to pay a visit, Untill I was invited for a tasting at a Blogger's Table at the Baner Outlet. There could be nothing more exciting than this and Given below is a brief of some amazing dishes or drinks I tried my hands on that is crafed with Love by the master of unique recipes Kshama Prabhu :-
NON ALCOHOLIC DRINKS:-
Appletini (250 INR):- The drink originally called as Adam's Apple Martini is primarily supposed to be a Vodka base, but TBSE got me a real treat being perfectly sour in taste as I assumed.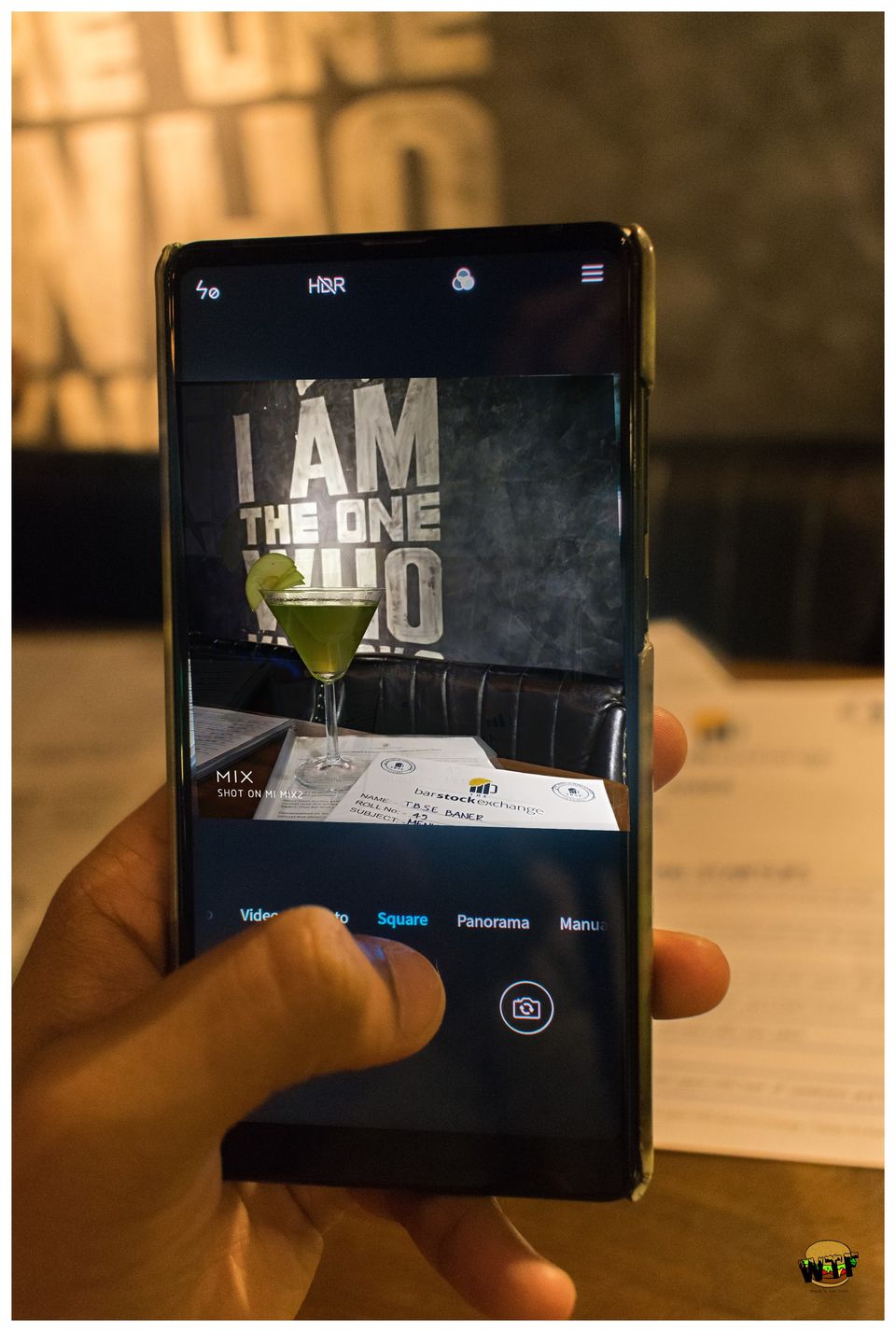 Chillout (250 INR):- I've had the blends of Pineapple Juice and Coke mentioned under various names at different locations. And trust me nothing brought my jaw to awe untill ChillOut happened to me, They've mixed two different liquids without having to actually mix them. You can easily see the PineApple Juice at bottom and The Coke on top and a magic happens as you sip on this beauty.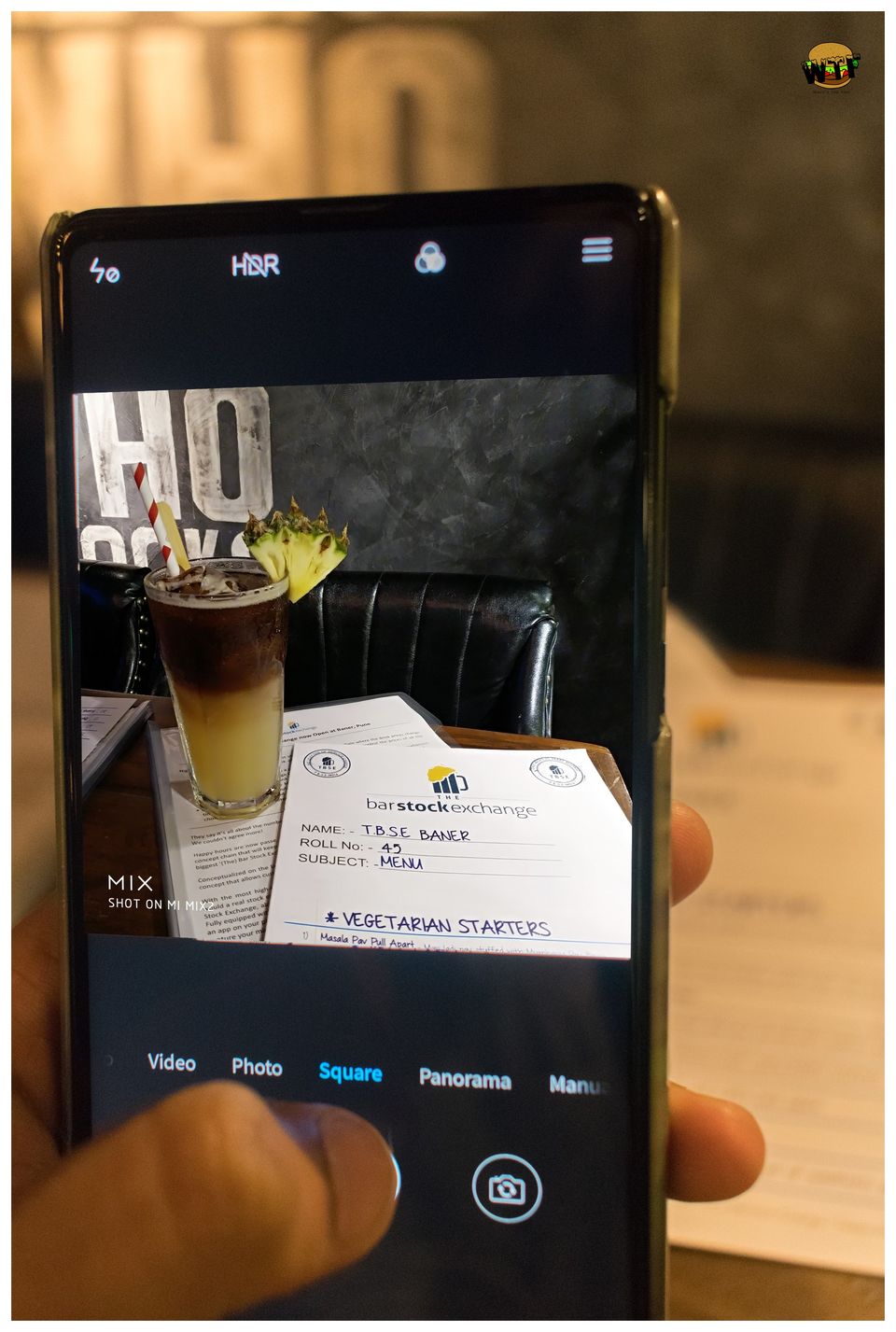 Forever Young (250 INR):- Totally living upto the name, This is best from the lot we are talking about, Orange, pineapple or a Vanilla Ice-cream on top, There's so much to enjoy in just one glass full of this treat.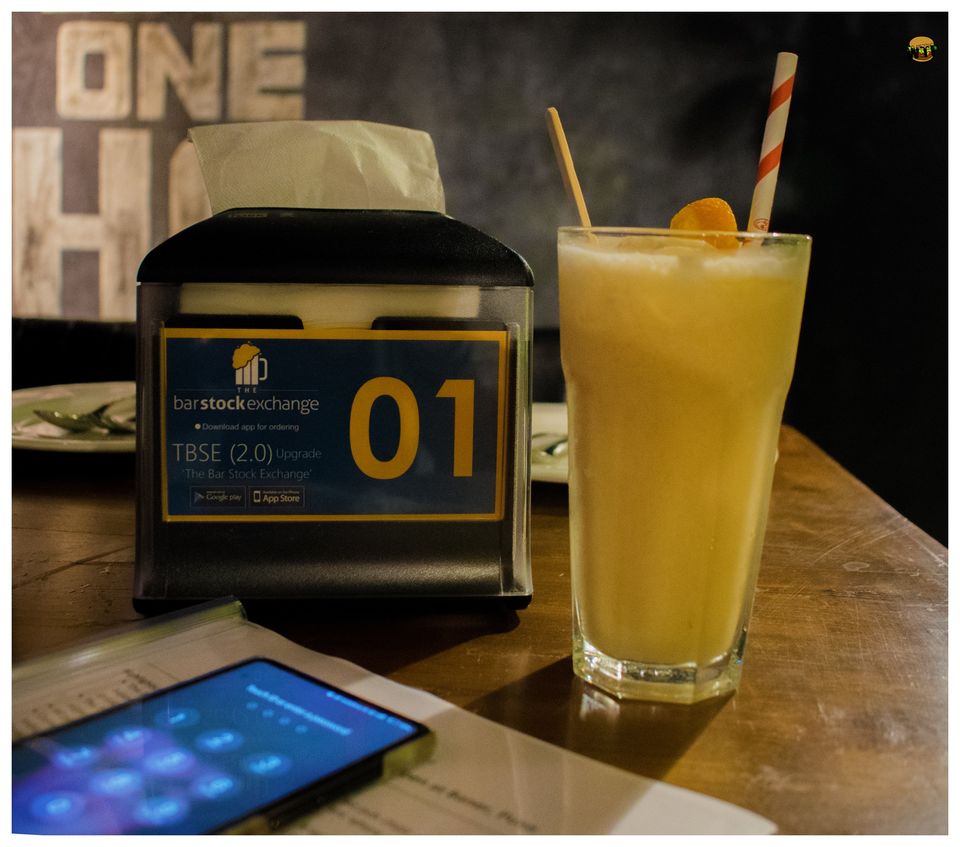 VEGETARIAN STARTERS:-
Crispy Corn with Bird Eye Chilli (220 INR):- This is undoubtedly one of the best chakna I've found to have in a long time. The crispy corn is crispy to the perfection and makes you have a never ending relationship with the Corn while the Bird Eye Chilli add the spicy twist.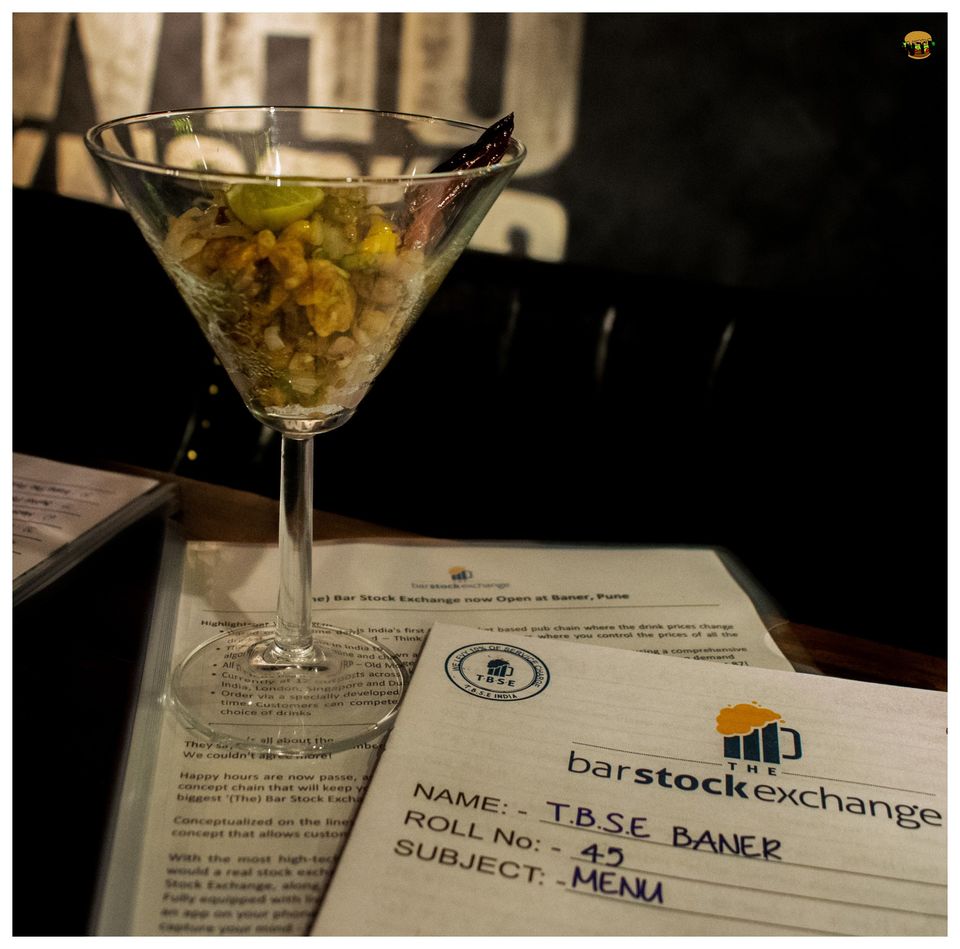 Butter Podi Idli (200 INR):- Podi Idli is another commonly eaten breakfast in South Indian homes. Idli as we all know are the steamed lentil cakes and podi is a spice powder. Podi Idli is made by tossing seamed lentil cakes in spiced lentil powder and ghee. And, The way chef makes it here at TBSE, its just a treat to your taste and nothing less.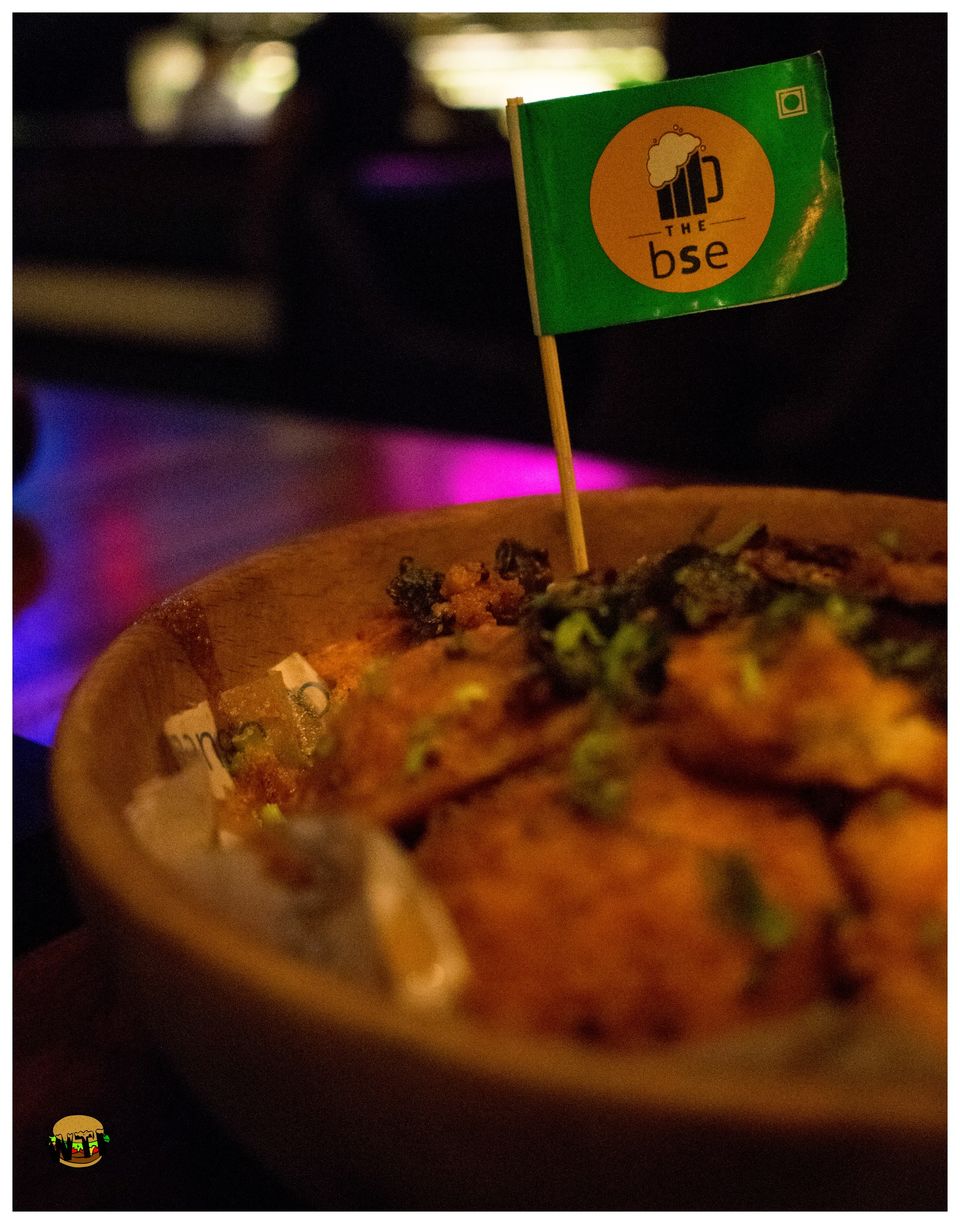 Amritsari Kulcha Platter (260 INR):- Amritsari Kulcha was absolutely ravishing and filling . The stuffing was soft and succulent with an extraordinary combination of spicy and piquant flavourosme items. The Platter at RBSE offers Three Mini Kulcha, Pindi Chole, Raw Onion and Pickle and makes a perfect combo together.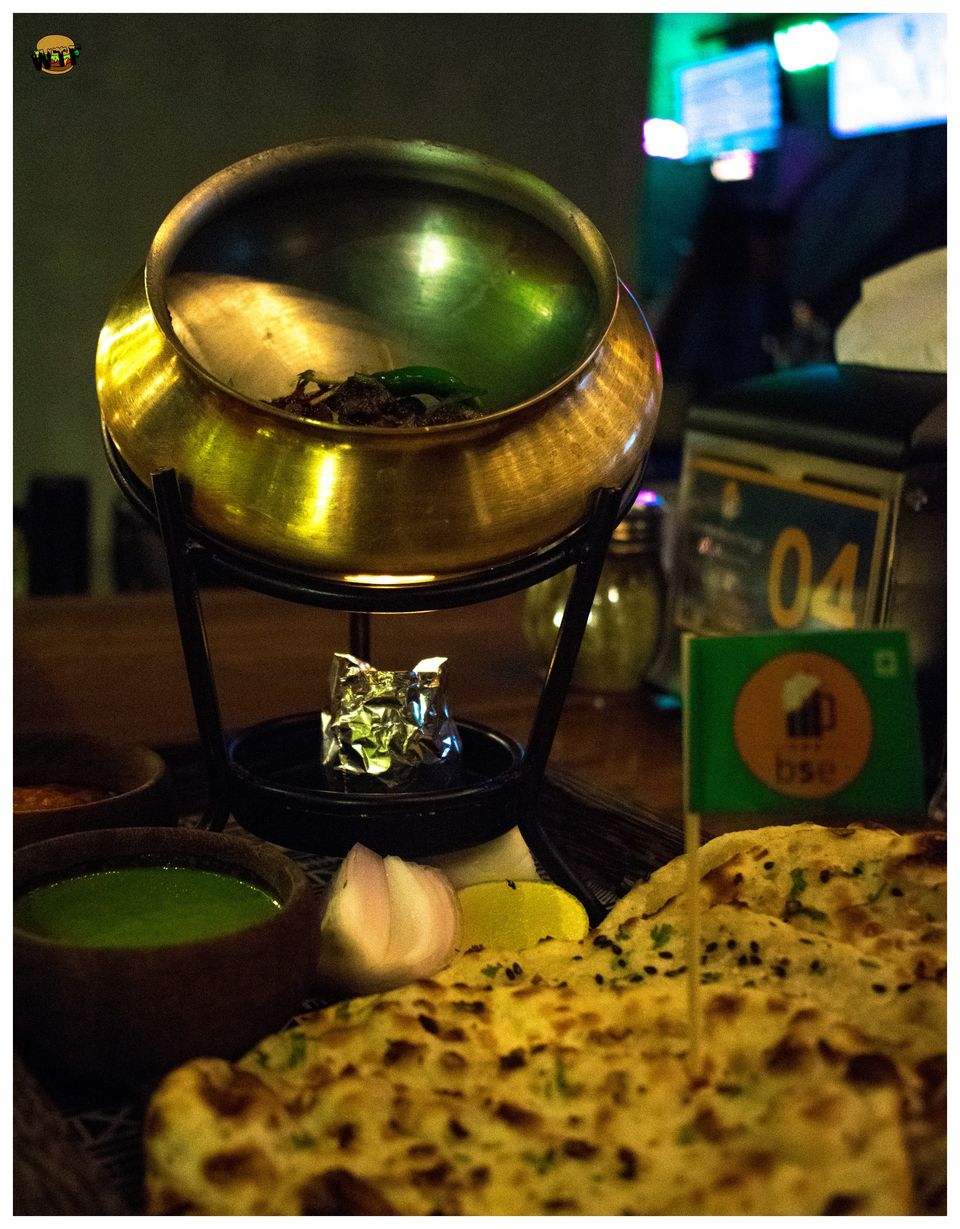 NON VEG STARTERS:-
Misal Pav Fondue (240 INR):- Can you ever Imagine Chicken in your Misal Pav? Yes! You heard it right. As crazy it may sound, It's not just a surprise to have found this at TBSE, but also so weird to like it at the same time. Yes, I totally liked it, You bet Nooone on the table that night can refuse to accept my opinion about this Maharashtrian delicacy prepared with a twist and served with toasted pav and cheese.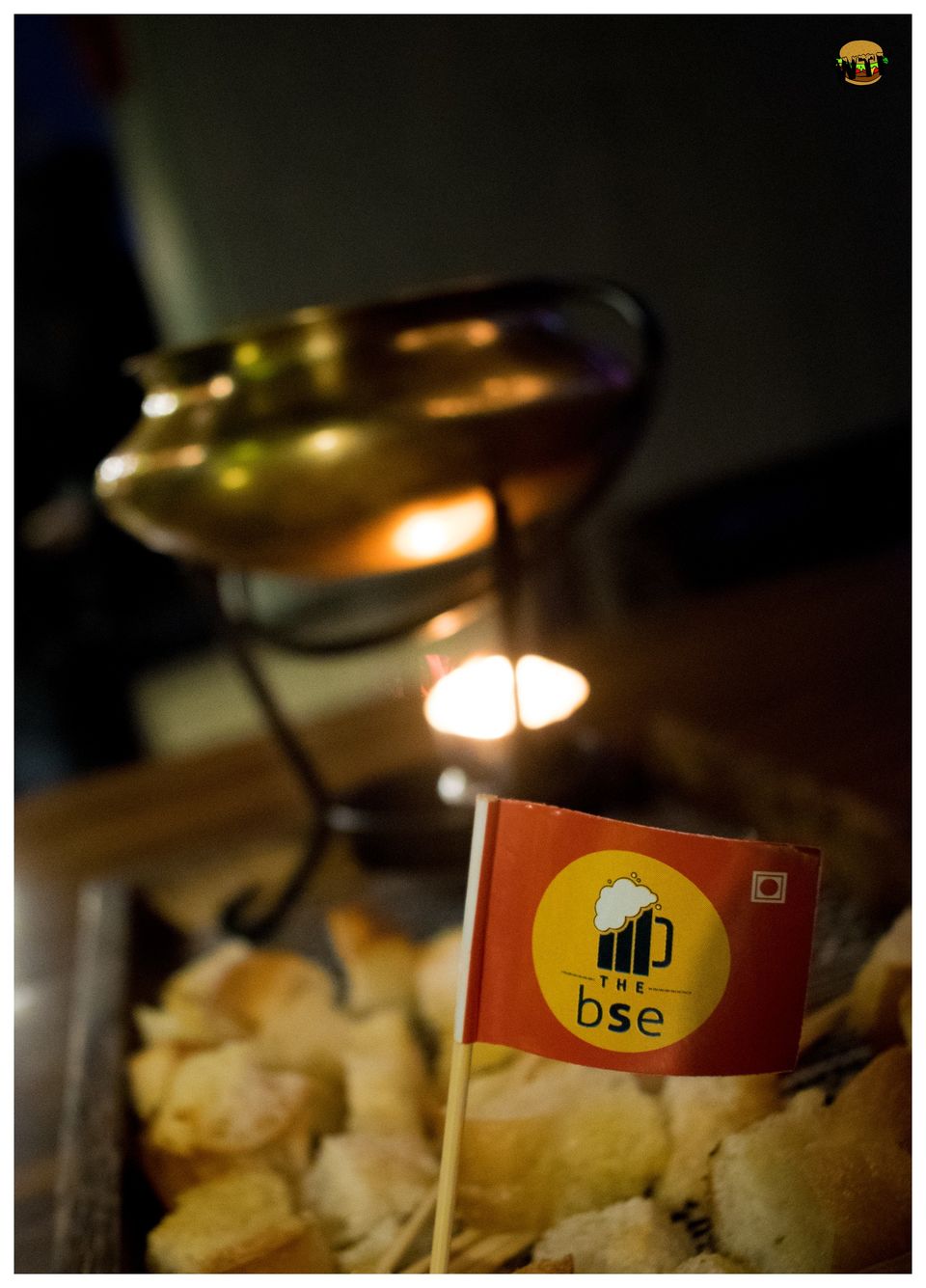 Karake Tandoori Ande (225 INR):- Kudos to the chef for every item that was served on the table, and this one just makes a crazy meal to have. The boiled eggs stuffed with tandoori masala and Mint Mayo just talks about the incredible culinary skills of Chef Kshama Prabhu and does nothing less than that.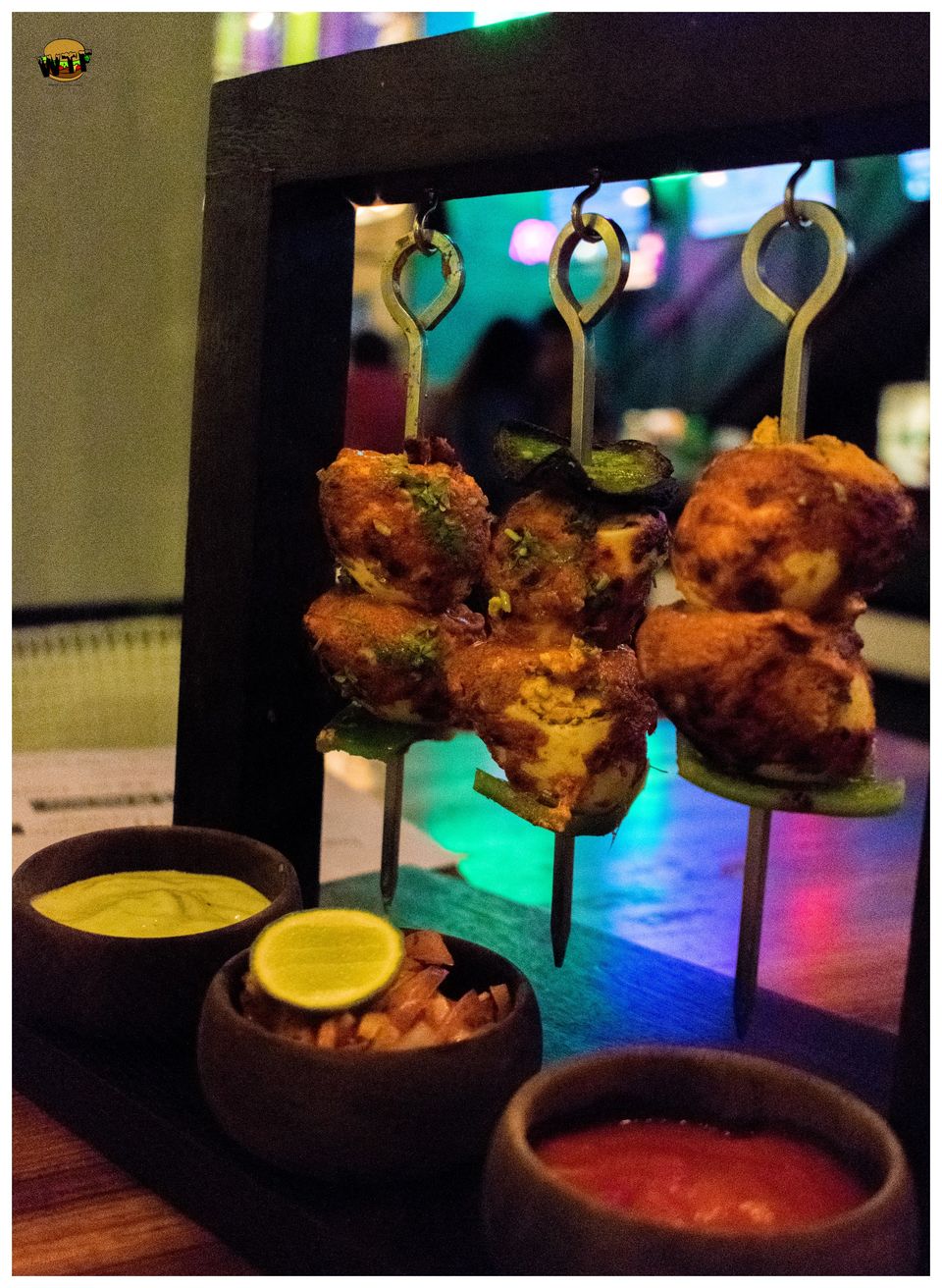 Calamari Thecha ( 330 INR):- Chef call it Assal Marathi Thecha, that they toass the fried calamari Prawns in, and before you wonder why, you must be into tears. Not Emotionally, but quite literally, Being a hardcore fan of Spicy Food and have always cherished it for ever, This was a challange but so addictive that even when I didn't want to brings myself to the tears, I couldn't stop eating this. A bowl was over and I swear I wanted more, lol.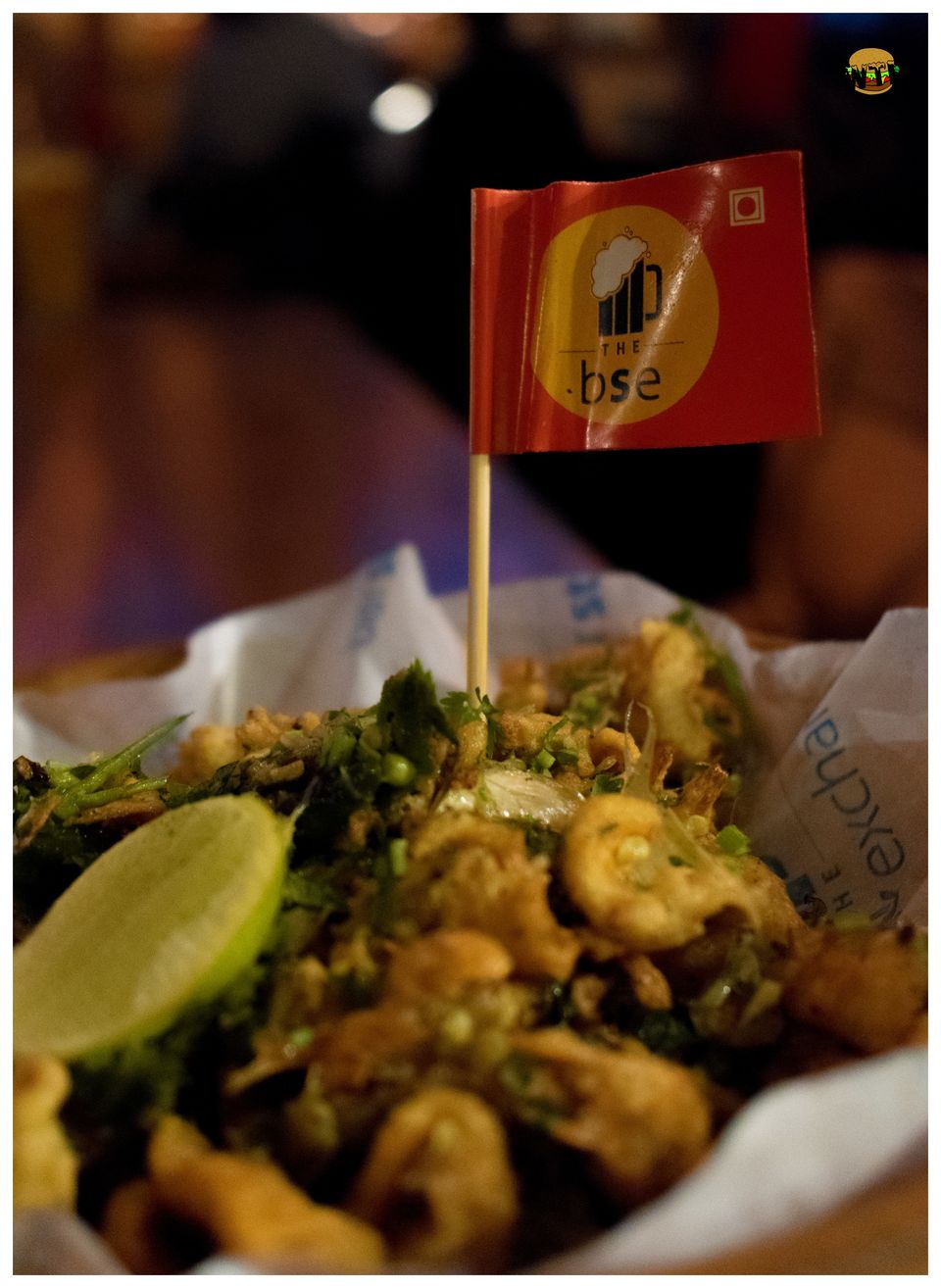 TANDOORI VEG STARTERS:-
Basil Paneer Tikka (305 INR):- This was grilled malai paneer spiked with basil pesto and I'll leave you with the rest to imgaine, lol. Sometimes, I wonder if there's really something to be jealous of the Vegans round the corner. :P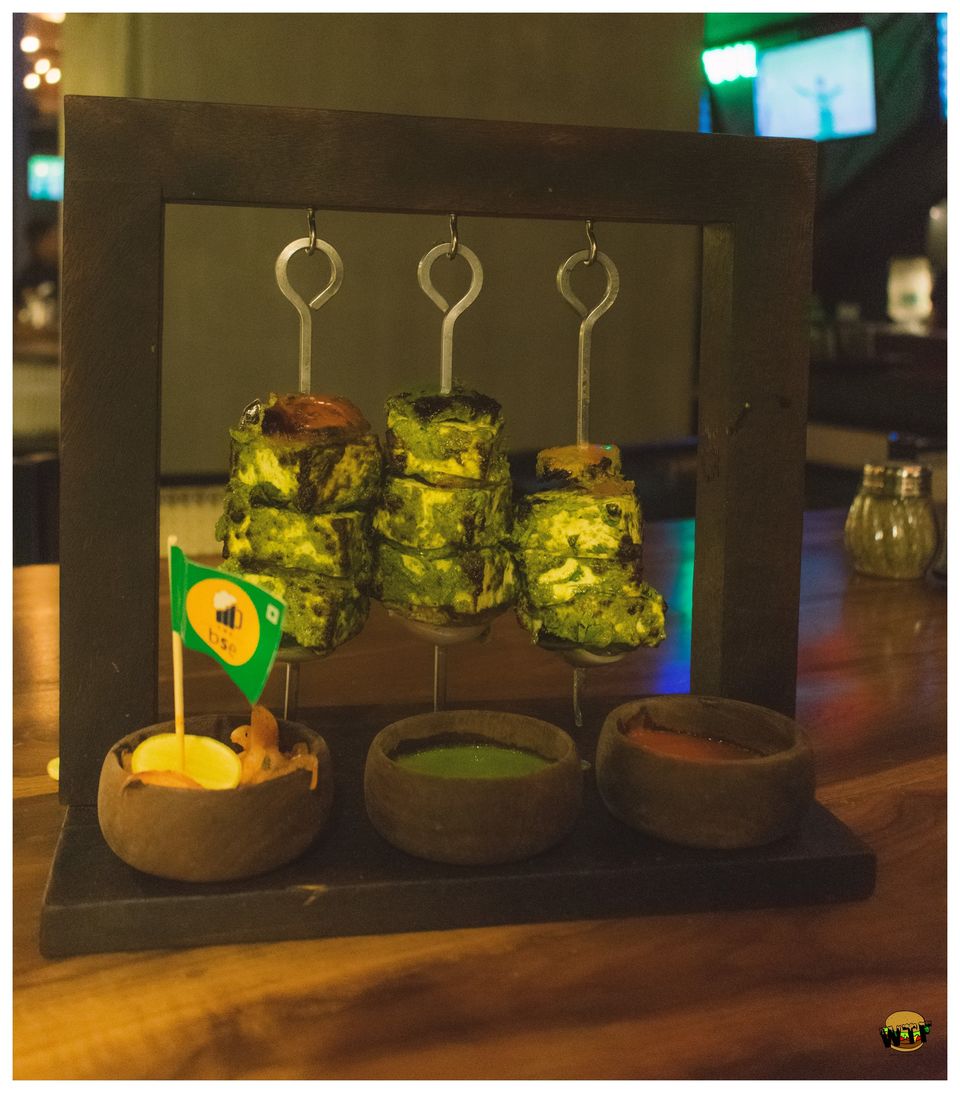 TANDOORI NON VEG STARTERS:-
Lemon Chicken (330 INR):- This easy lemon chicken recipe is one of the most popular main dish chicken recipes. With simple flavor additions that don't overpower the dish, the natural flavor of the chicken is allowed to shine. The name says the 50% of the story as this dish is a combination of Chicken and Lemon, Let me tell you the other 50% of the story, LOOK AT THE SMILE, That's a short Lemon Chicken Story my friend.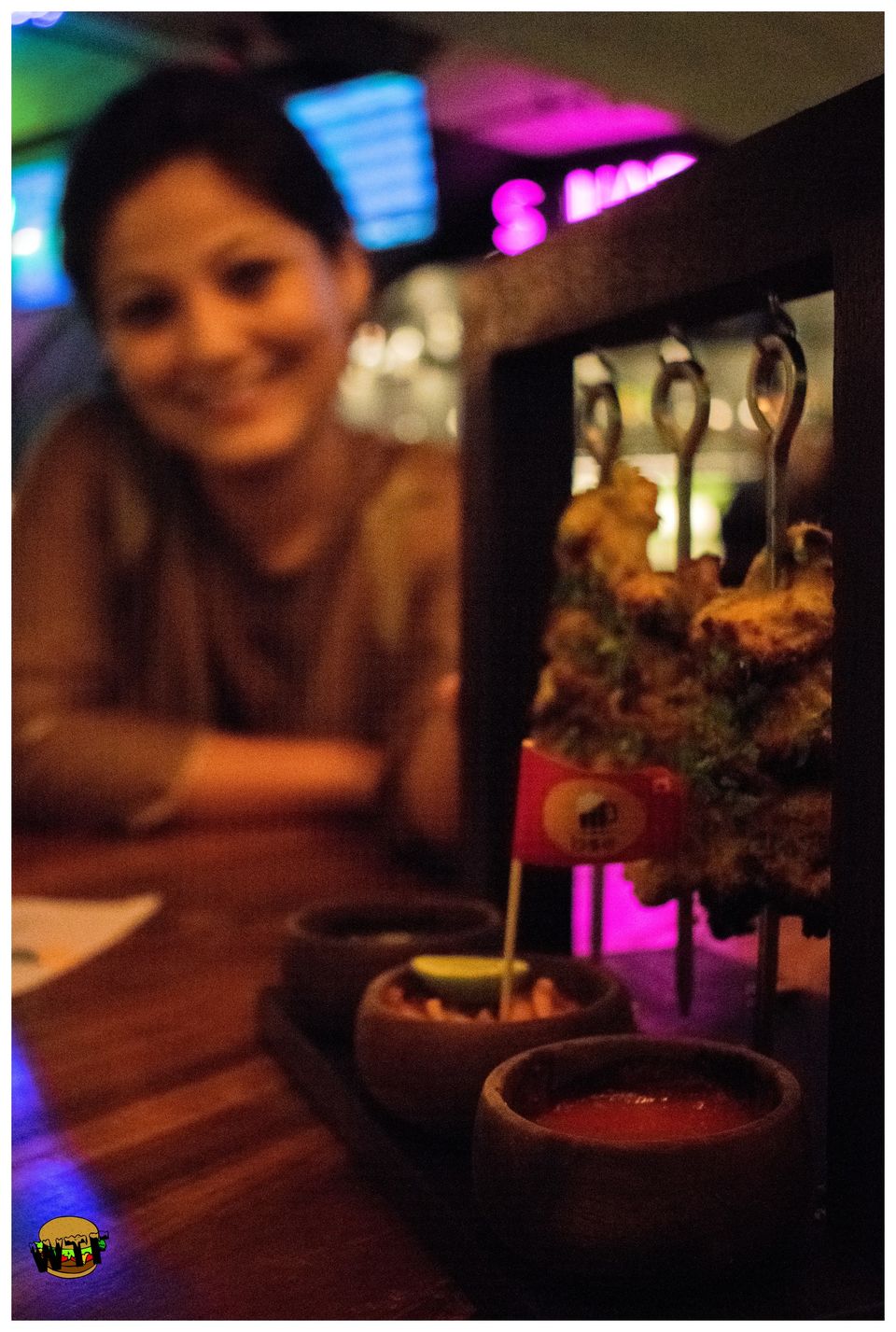 Cheese Garlic Prawns (410 INR):- I love Prawns, God made Prawns to tell me that he loves me, End of the Story. And, If you think That's cheesy, Read the name, AGAIN...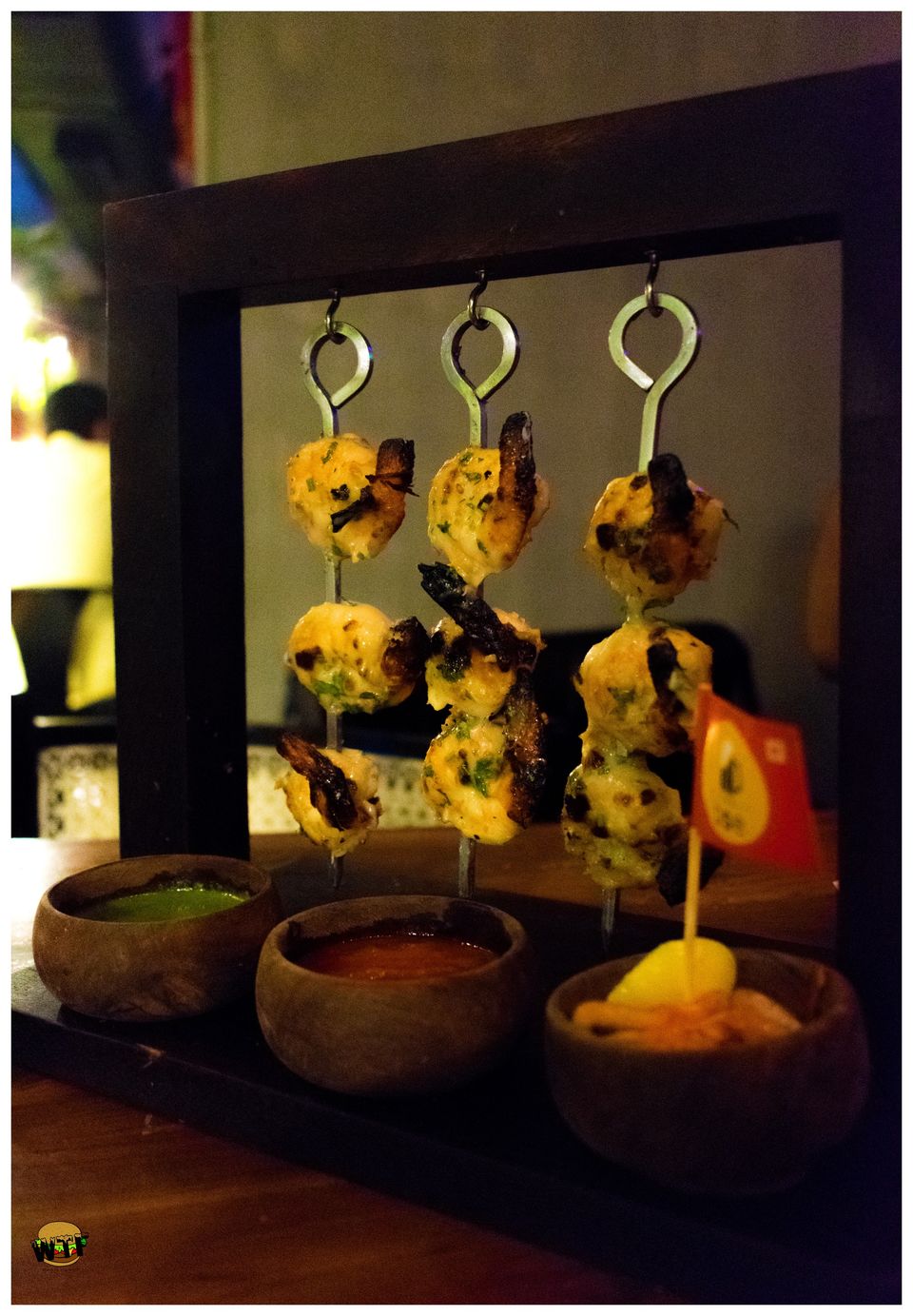 PASTAS:-
"Many Cheese" Mac N Cheese (310 INR):- This was the Cheesy Macaroni flavoured with herbs and jalapeno, I bet you couldn't expect it to be any more delicious.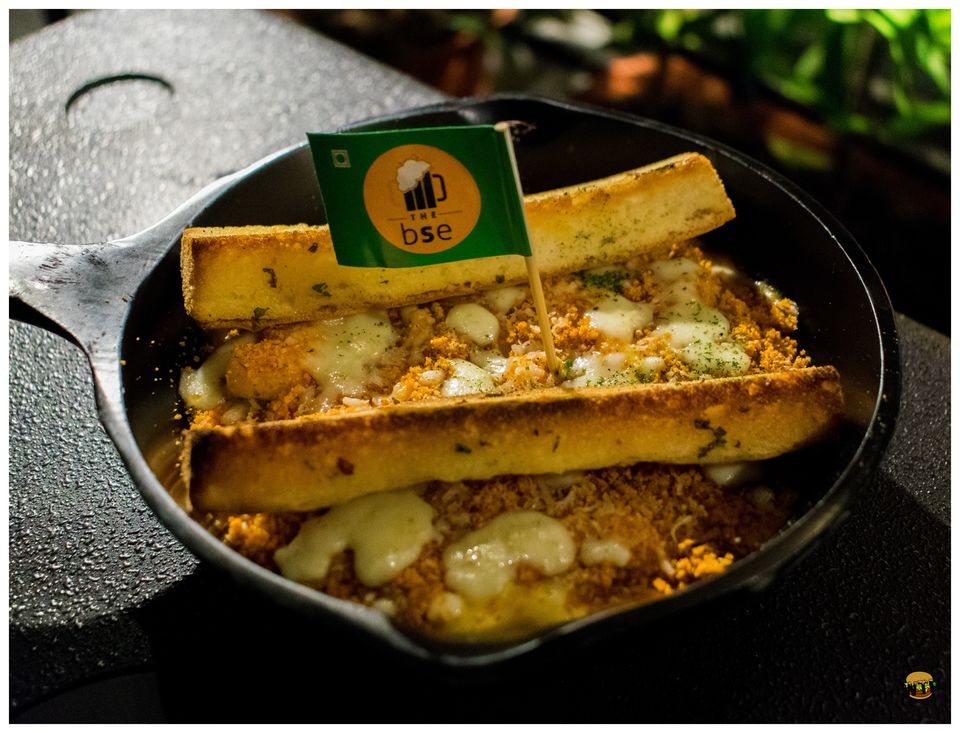 NOT A ROUND PIZZA:-
Corn And Chilli Pizza (330 INR);- Not A Round Pizza had Sweet Corn and Chilli in a hot garlic sauce, I wonder what all would it have if it was Round, lol.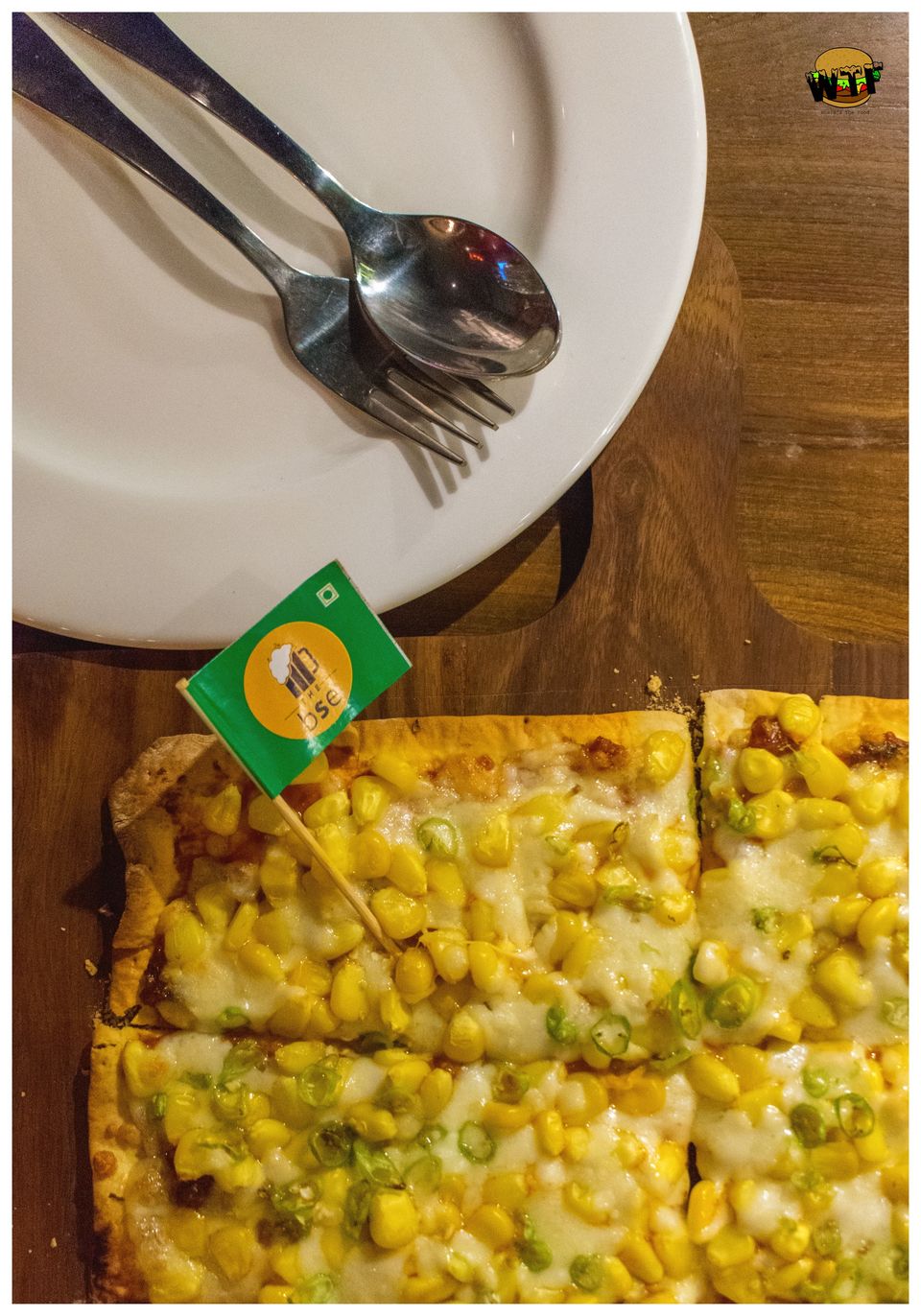 Meat Lovers (375 INR):- I love Meat, And I love Burgers. So who cares, the Pizza was gooooood. Roasted Chicken, variety of Chicken sausages, Chicken Tikka and Malwani Chicken with BBQ flavours, And
.
Do you think I should join a gym now? :D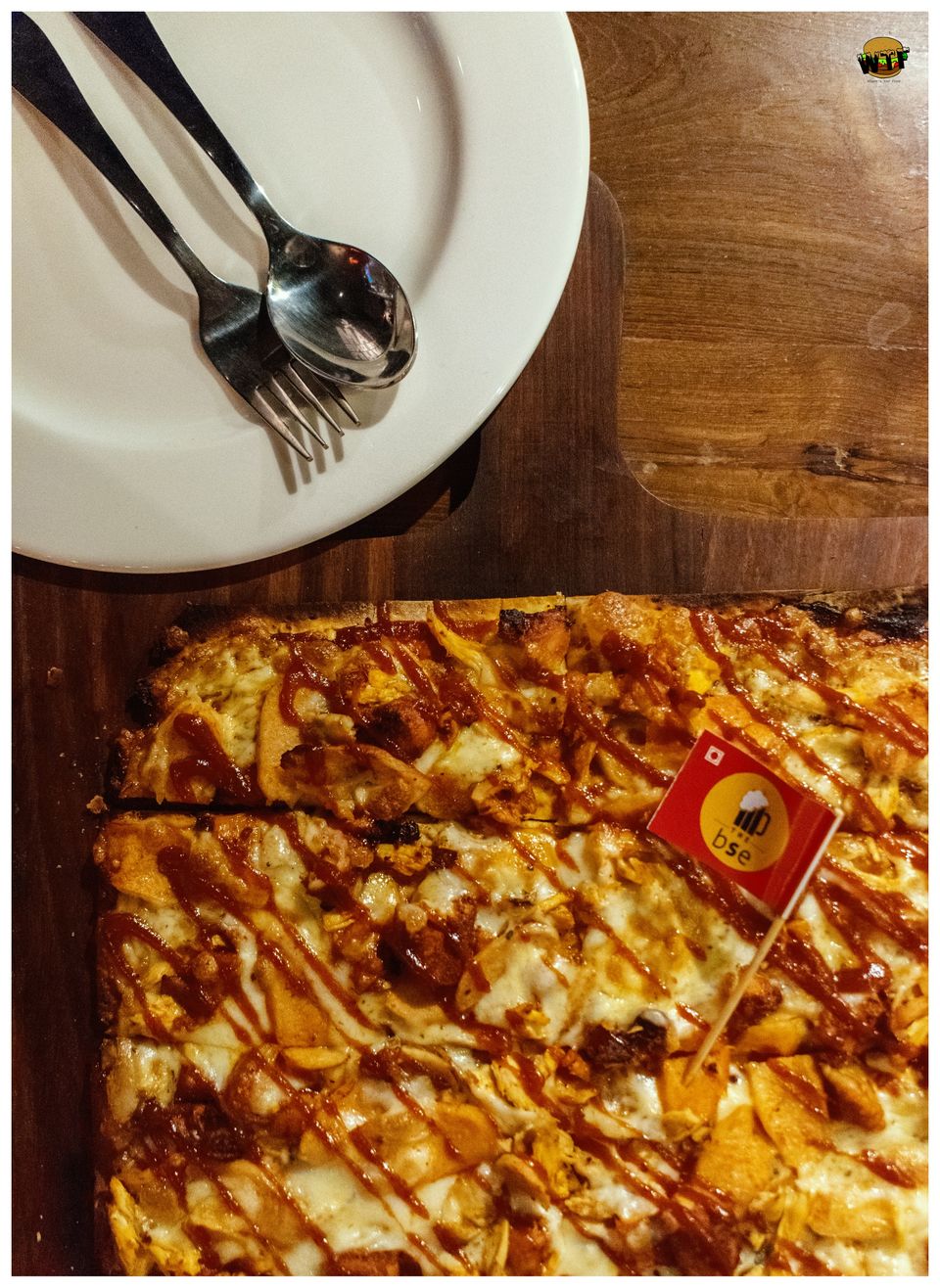 MEALS IN A BOWL:-
Grilled Fish (340 INR):- I'm not a big fan of fish, untill you serve me with Ghee Rice, Podi Butter, and Spicy Gravy, AND THEY DID. :)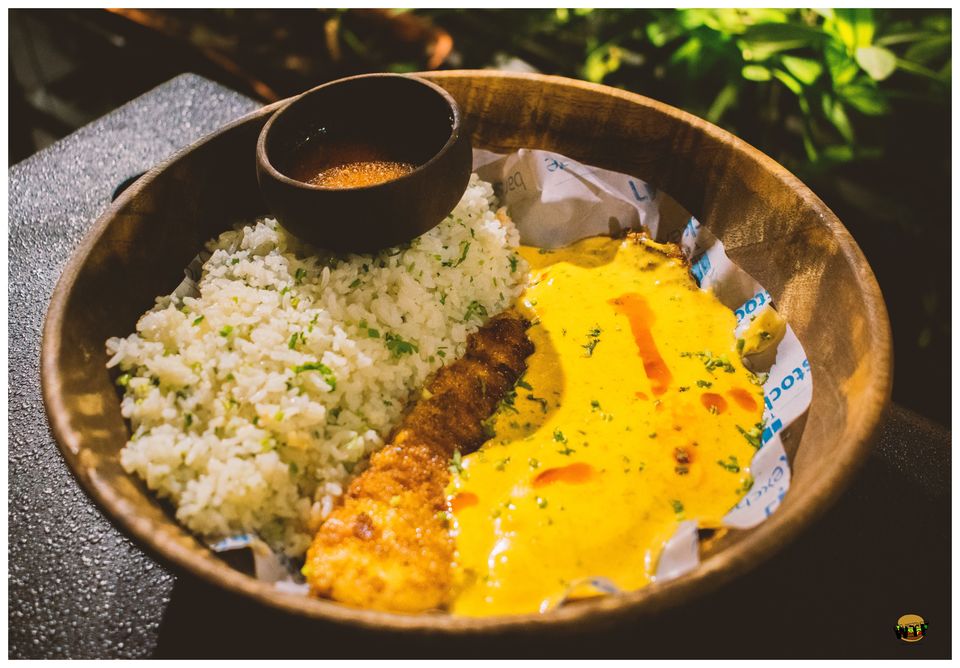 DESSERTS:-
Death by Chocolate (275 INR):- The desserts at TBSE is cooked with a dose of Addiction, Guess That is why this name. The Chocolate couldn't be more Melody that this, I mean Melody couldn't be more Chocolaty Than This, I bet. :P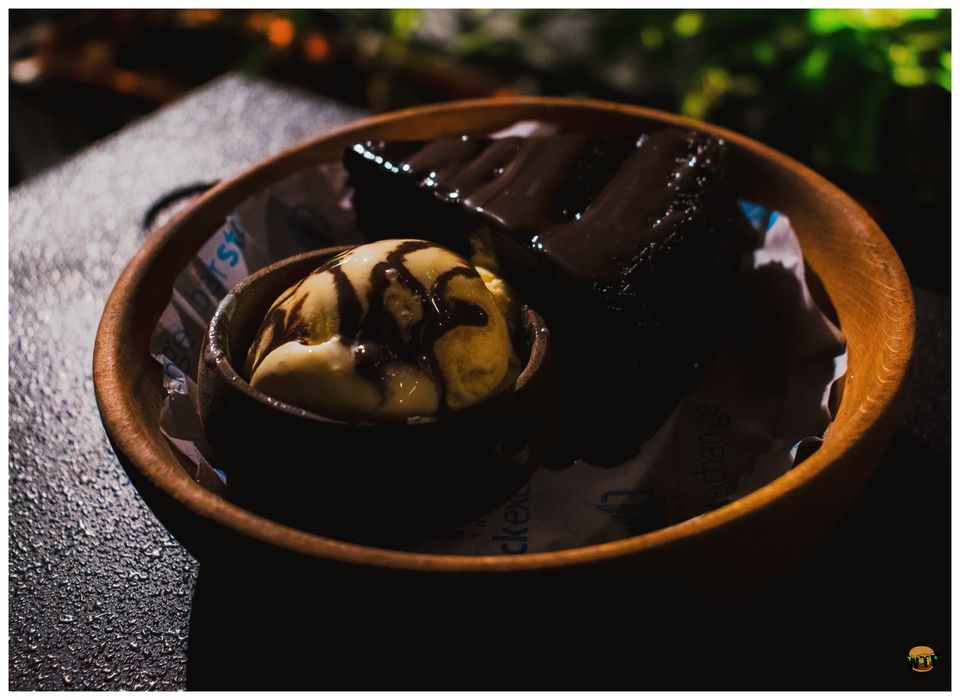 While The Trading is Fun, With all the delicious food in the menuTBSE will capture you mind - it is fun, catchy, innovative and adrenaline pumping - minus the dent on your pocket.
Bonus:- Treat your dear ones during lunch, as all alochool prices are static at MRP, Trading only begins at 6pm everyday.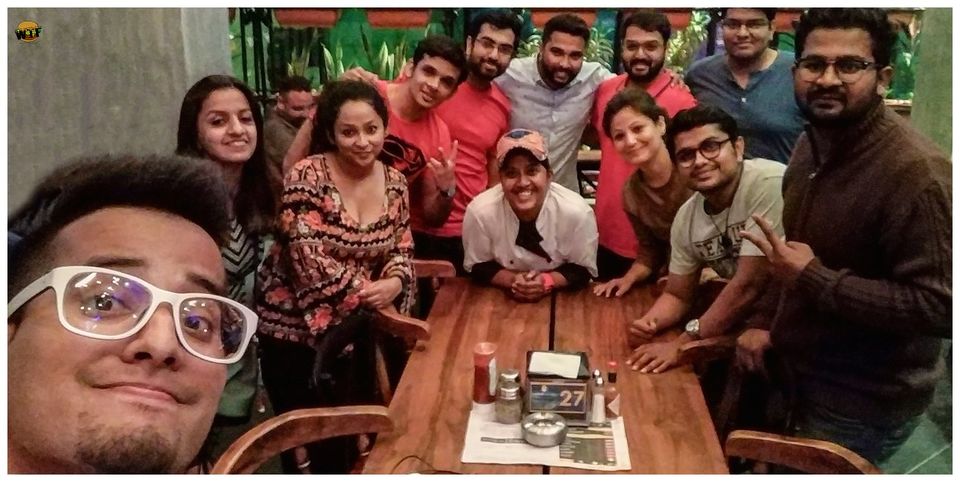 Thank You Kinjal Panwar and Saurabh Mukhekar for extending the invite and Thank you Kshama Prabhu and Team TBSE for hosting us.