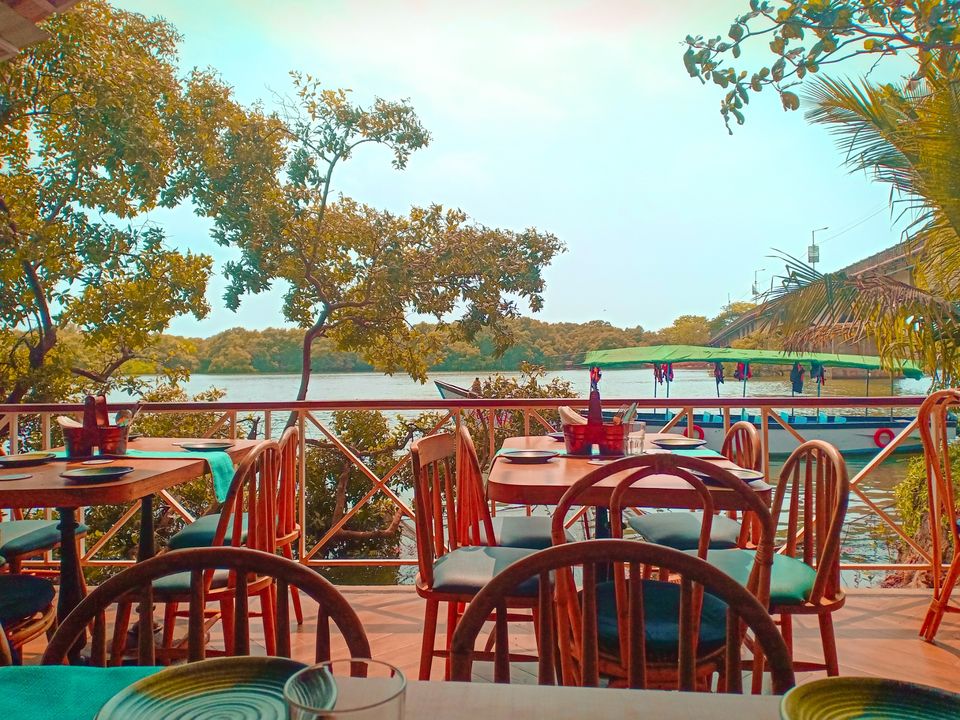 A hidden river side cafe - 'The Lazy Goose'  is located under the Nerul bridge which is just  a 5 minute drive away from Candolim.  The Nerul bridge has sign boards which lead to the the restaurant,  however one needs to be alert when driving as a sudden left turn ahead follows.
The lazy goose is a vibrant and lively cafe situated on the banks of the Nerul river. The restaurant offers a 180 degree view of the river with colourful tiny boats anchored at the shore. The sight is unimaginably stunning and definitely a treat to the eye with a view of bright magenta Bougainvilles all around. The calm and serene ambience is not only a treat to the eye but also to the soul.
As we reached the venue, we were awestruck by the enchanting views ,and picturesque cafe.To add more glamour they have live band &  music.  We couldn't take our eyes off the old wooden fishing boat that's attached upside down to the ceiling. The turquoise coloured walls and artsy look added more life to the place.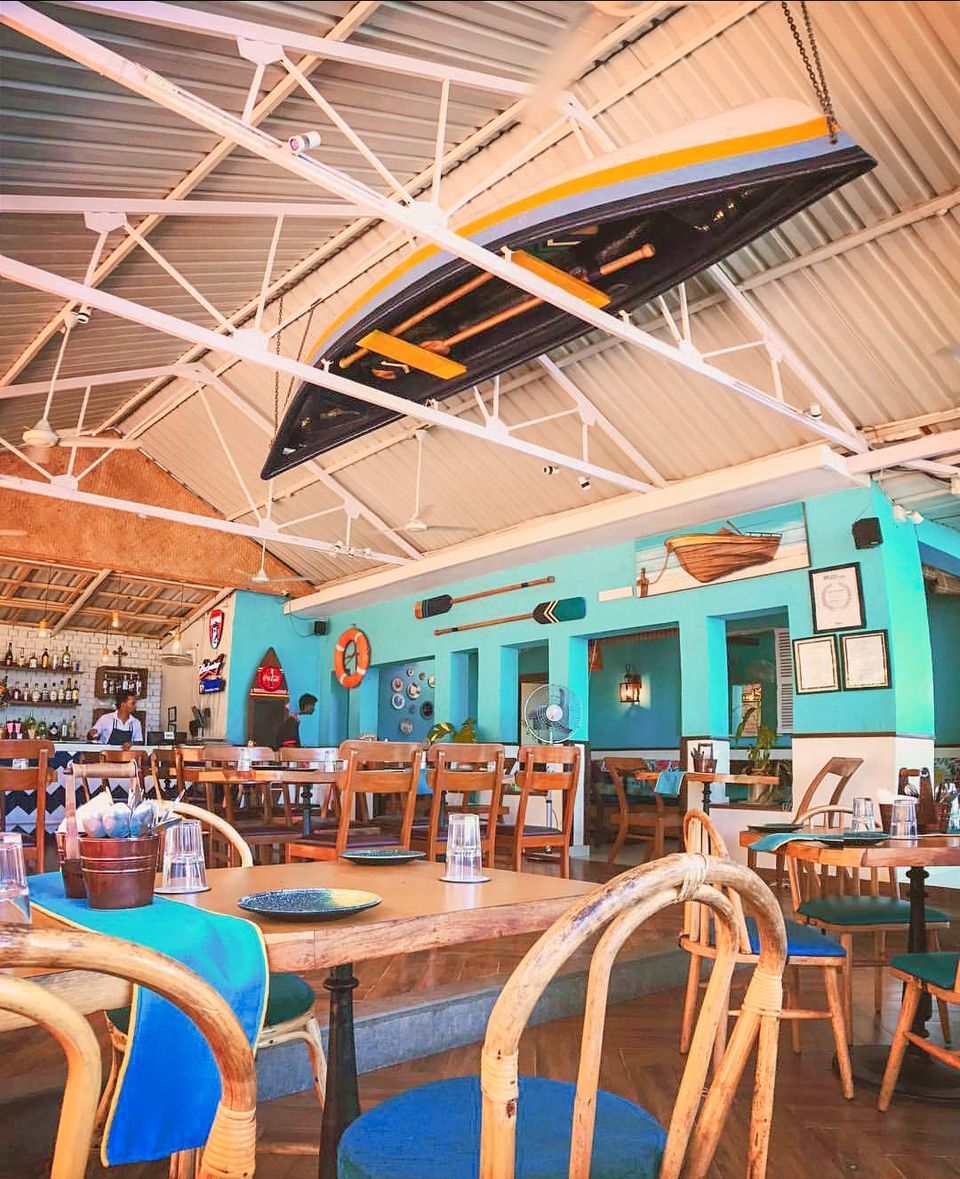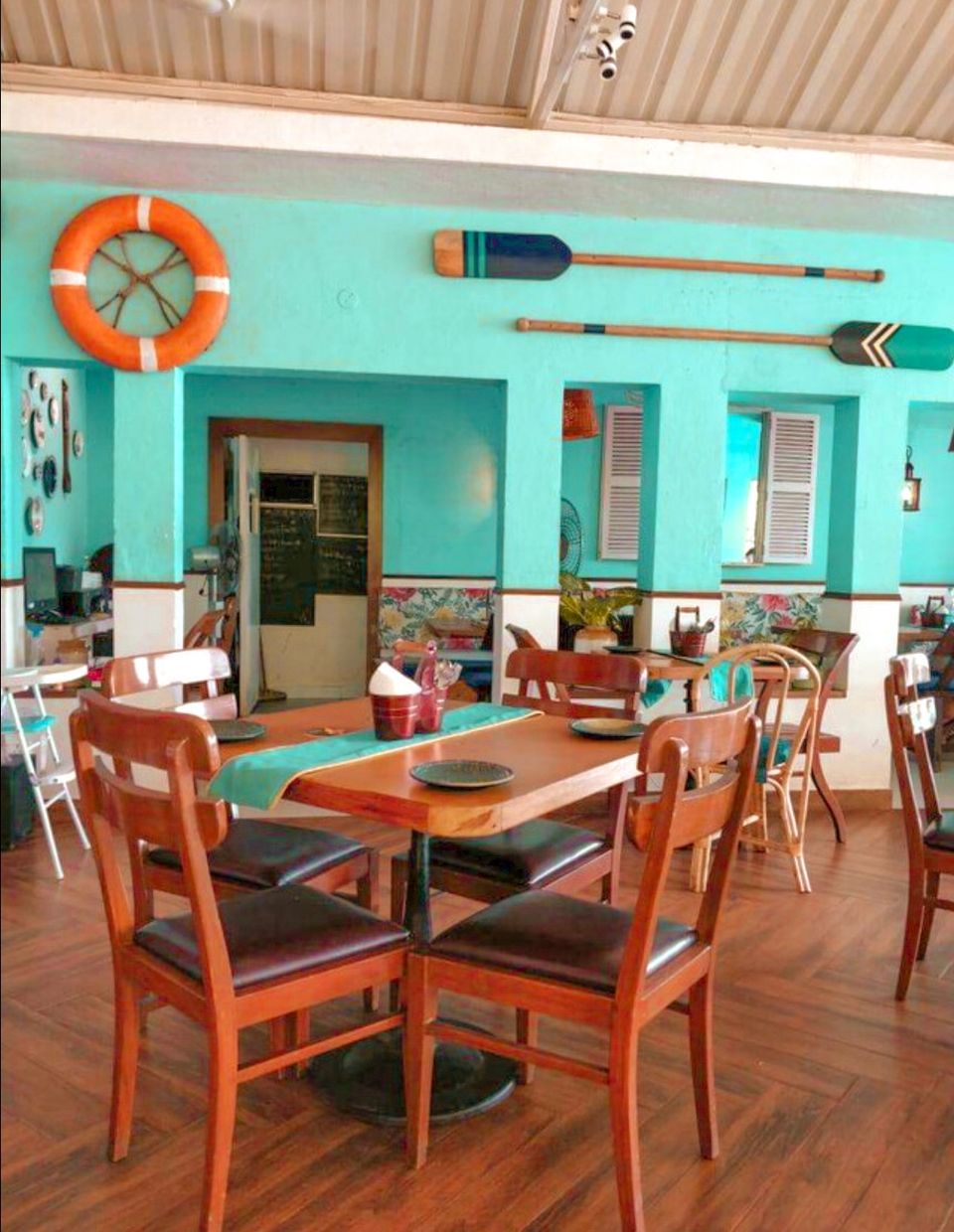 To top it up 'The lazy goose' is loyal to its root and origin . They serve mouth watering Goan delicacies and seafood with an innovative twist. 
ON OUR MENU :
Being a Goan, I was pleasantly surprised to read the offerings on the menu. It's a medley of meats, seafood and flavours.
On Chef Rohans recommendation we first called for the butter garlic prawns.  It was fresh , yummy and juicy. Probably one of the best butter garlic prawns I've ever tasted.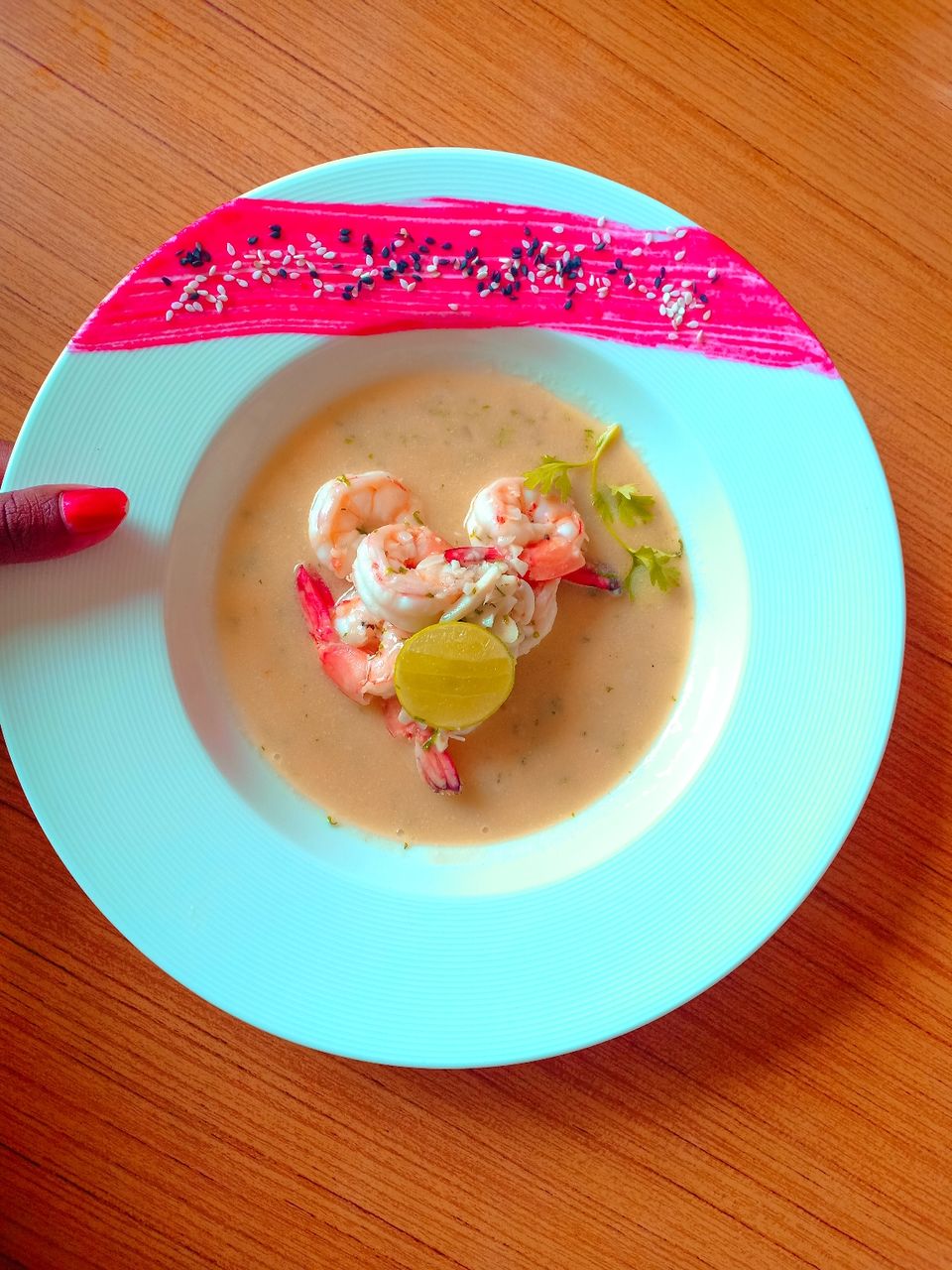 We had the calamari masala fry with a side of fries. It was crispy and well done , just makes you want to munch more and more. Plus nothing can ever go wrong with fries.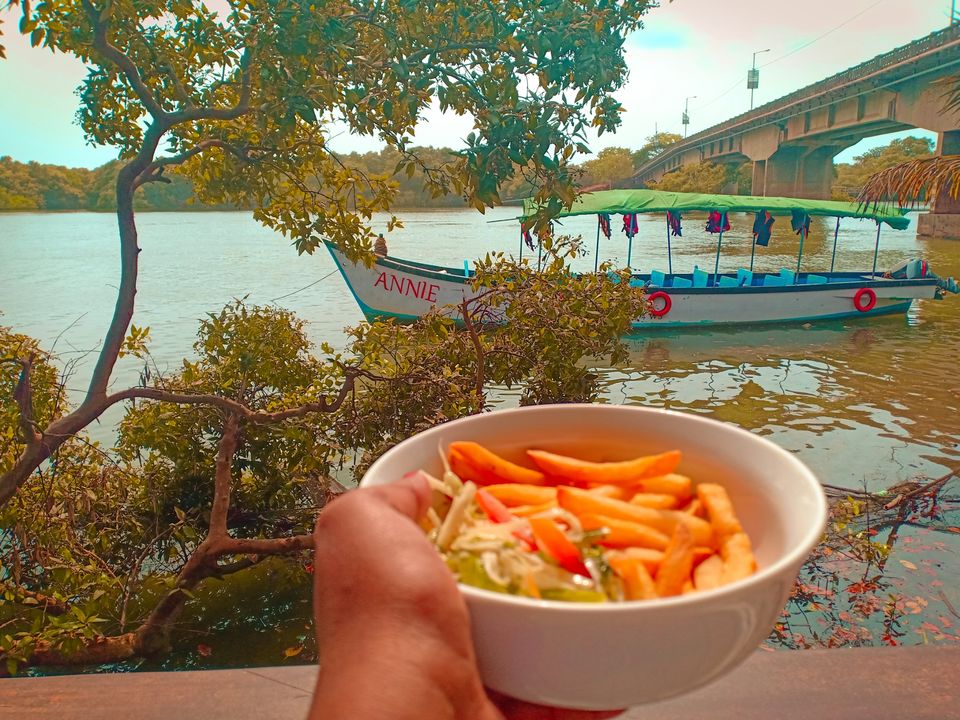 Grilled chicken wrapped with bacon was the highlight of the meal. This dish is a must have at the restaurant. It was absolutely delicious , cooked to perfection.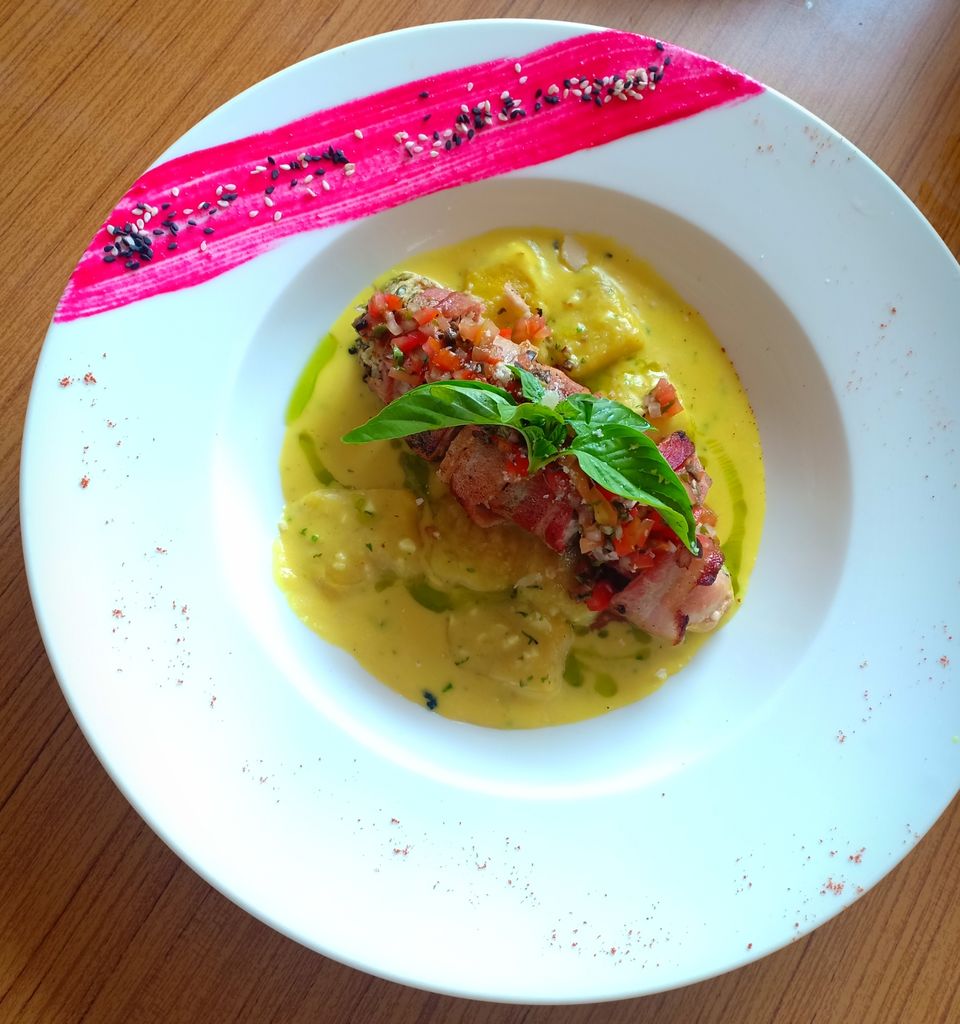 For all the BBQ lovers, they have something unique and scrumptious. The BBQ Belgian pork belly with cheesy saffron risotto is very flavoursome and definitely a Must order for all those who love to experiment with new innovative dishes.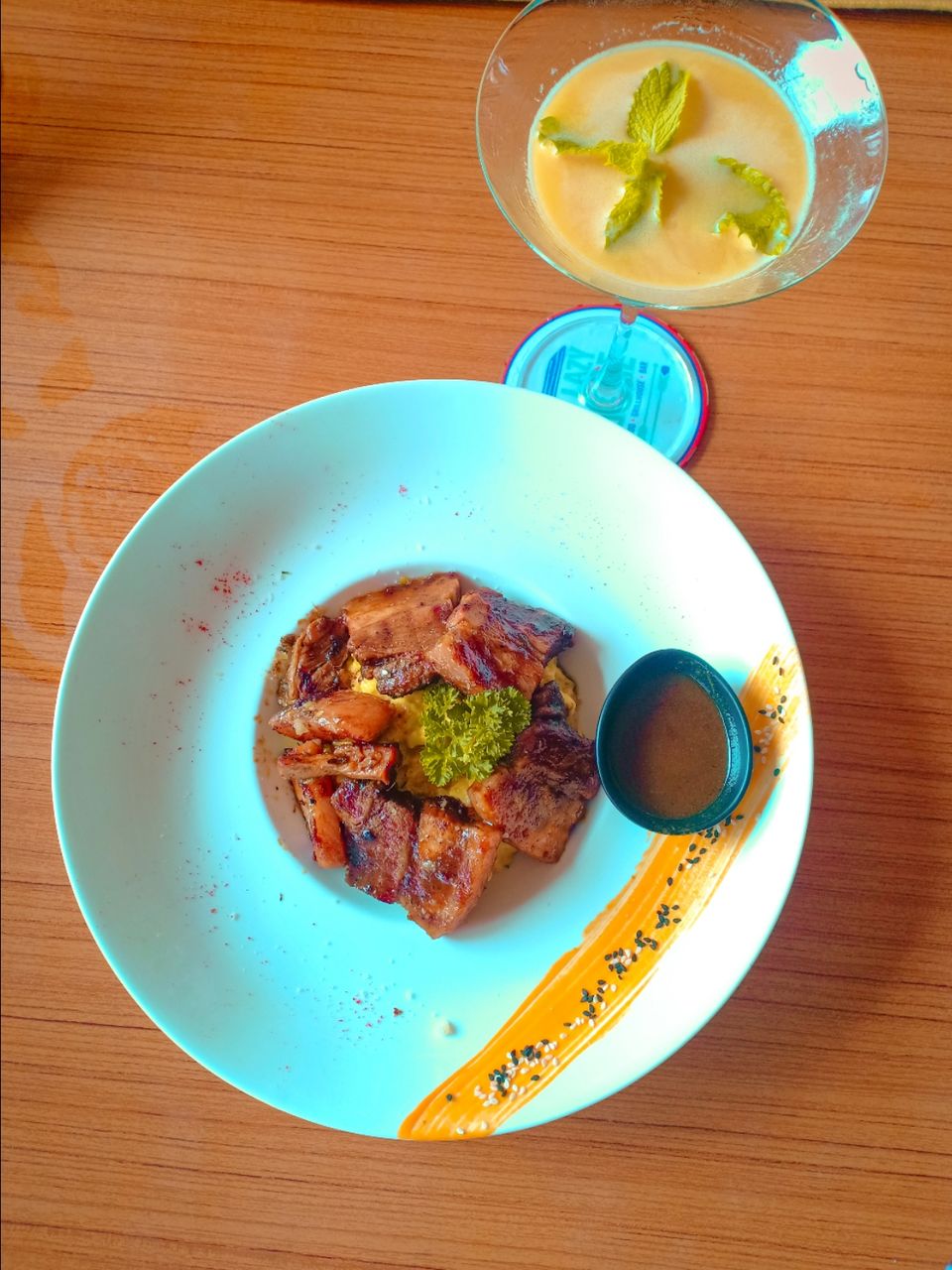 And how can a meal be complete without desserts. We had the gooey chocolate mud cake and the Goan special bebinca with vanilla ice cream. The cake was rich, exotic and worth every calorie while the bebinca was delish.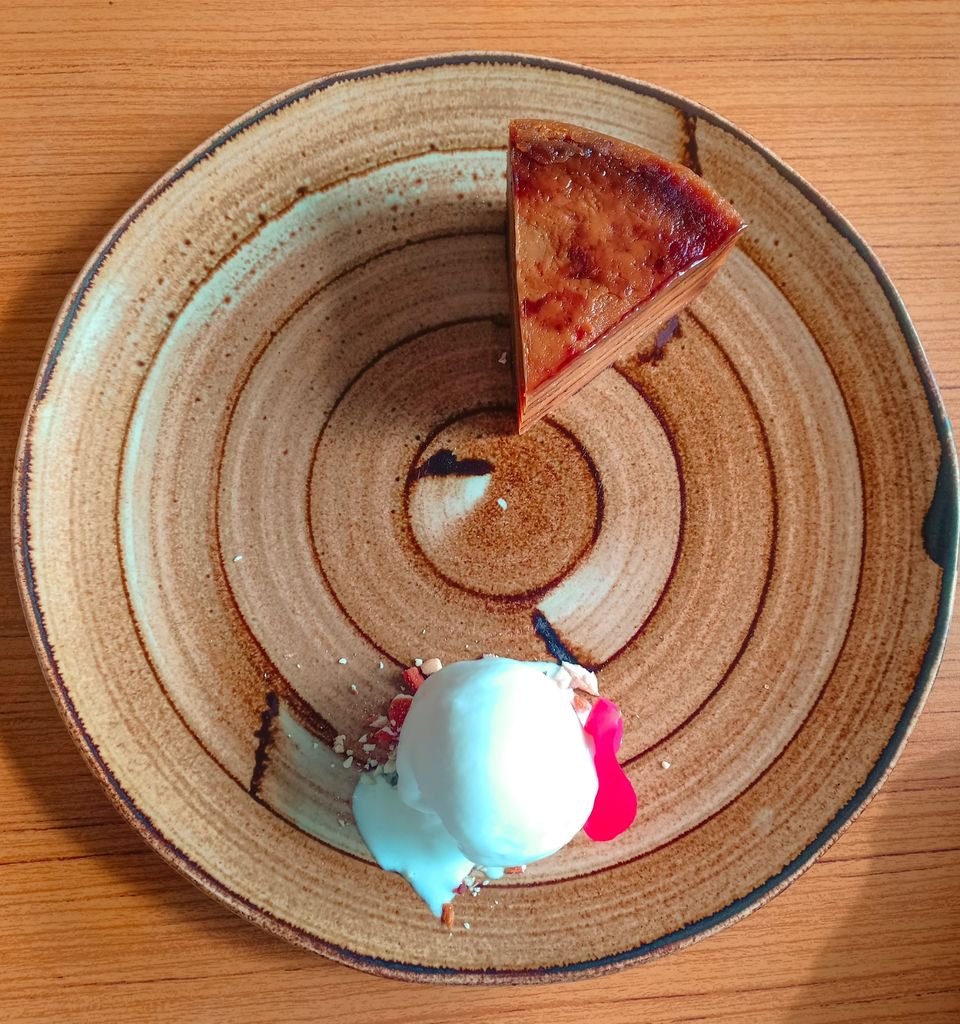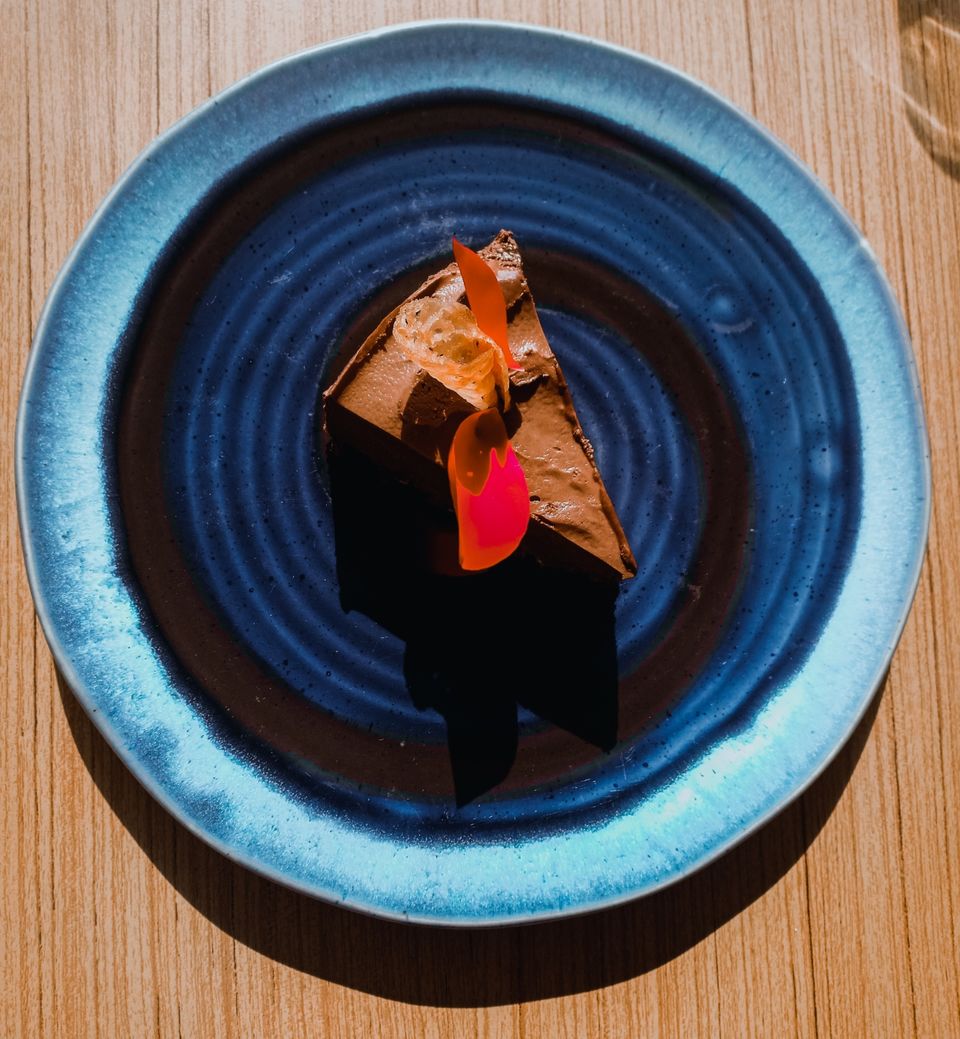 Cost for two : Approximately Rs 1000 - 1500. 

Overall, we loved everything about The lazy goose and I must say their great ambience comes with their great management, courteous staff and friendly hospitality. The service is fantastic with personal attention given to every table.
We've been to the lazy goose several times since then and I can't wait to visit again.
Follow @tealgirltales for my travelogues.