I know this is a weird beginning of a topic but I can't deny the fact that I've been in love with Hidden Place. And, Entering into the building as same as Hidden Place and going to somewhere else, I mean why would I that?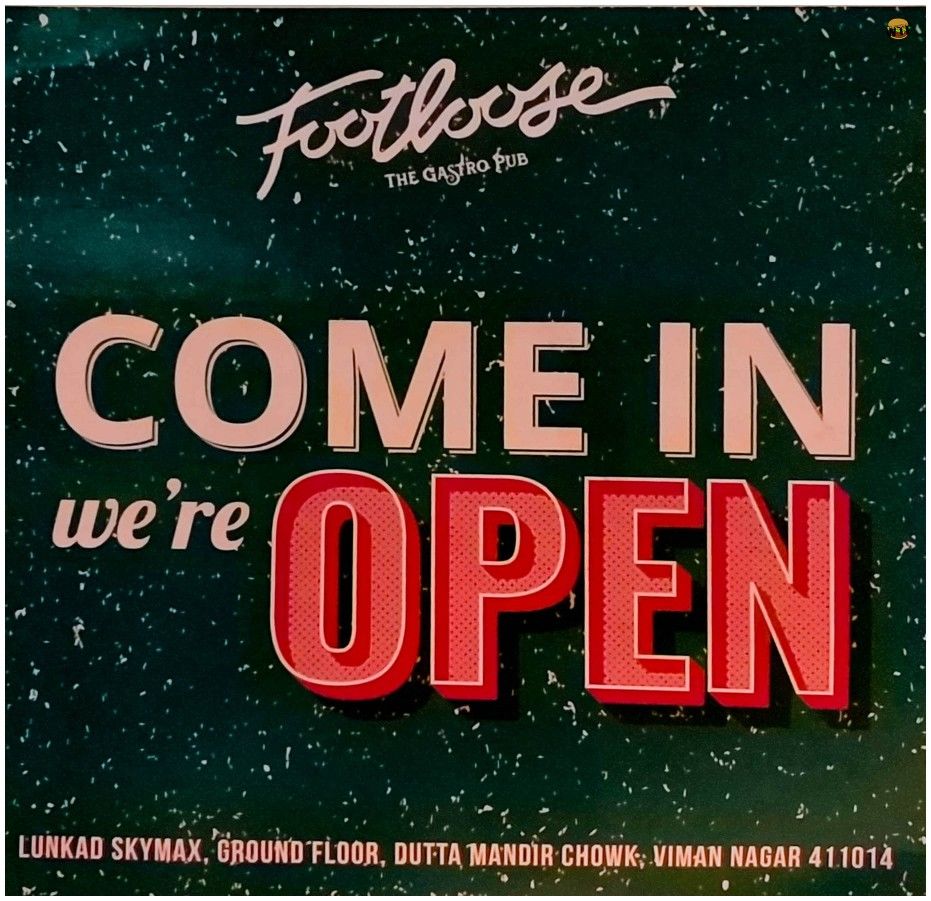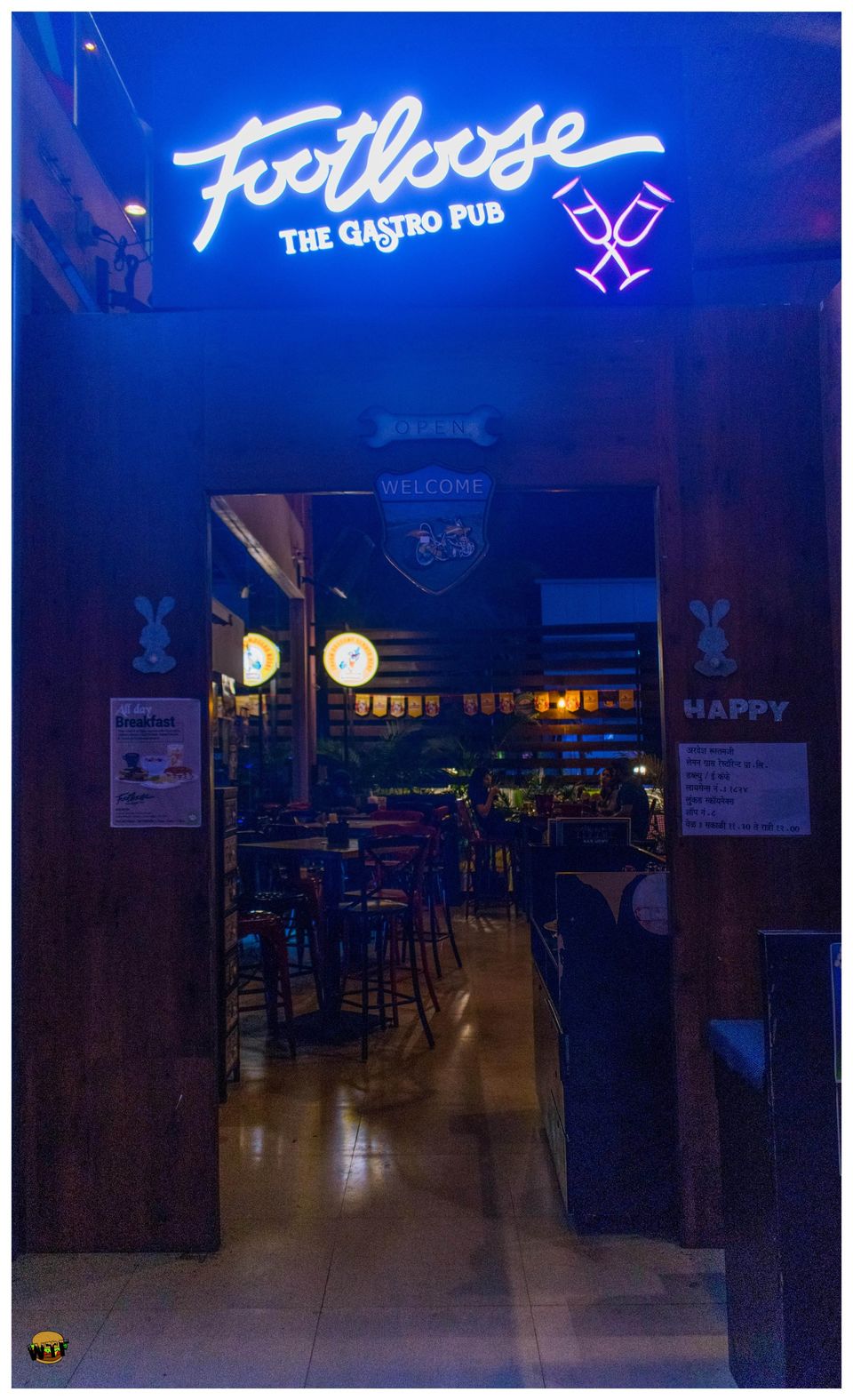 Because there is a place totally worth it, A total hangout place that has in-house DJ playing some amazing retro music to set your feet tapping, alongside some really delicious food and incredibly amazing decor. Footloose is just incredibly amazing with almost everything. You get the vibes welcoming even from the outside. All the funky graffiti painted on the wall to the decor inside, Footloose got it all shining for y'all.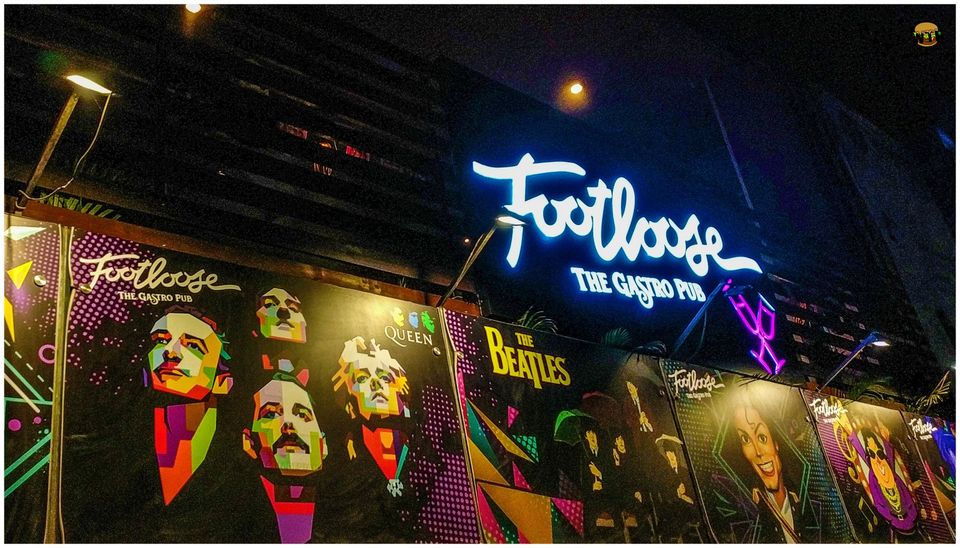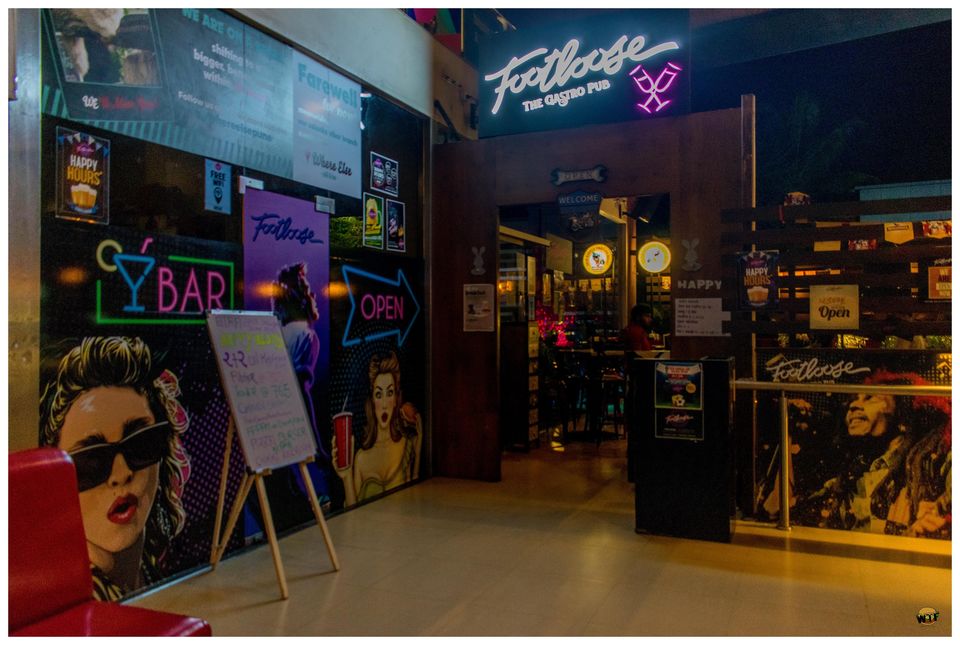 The Pub incorporates an outdoor sorta sitting as well as indoor sitting with a Bar Counter inside. Everything just makes an appearance in way that you will never forget.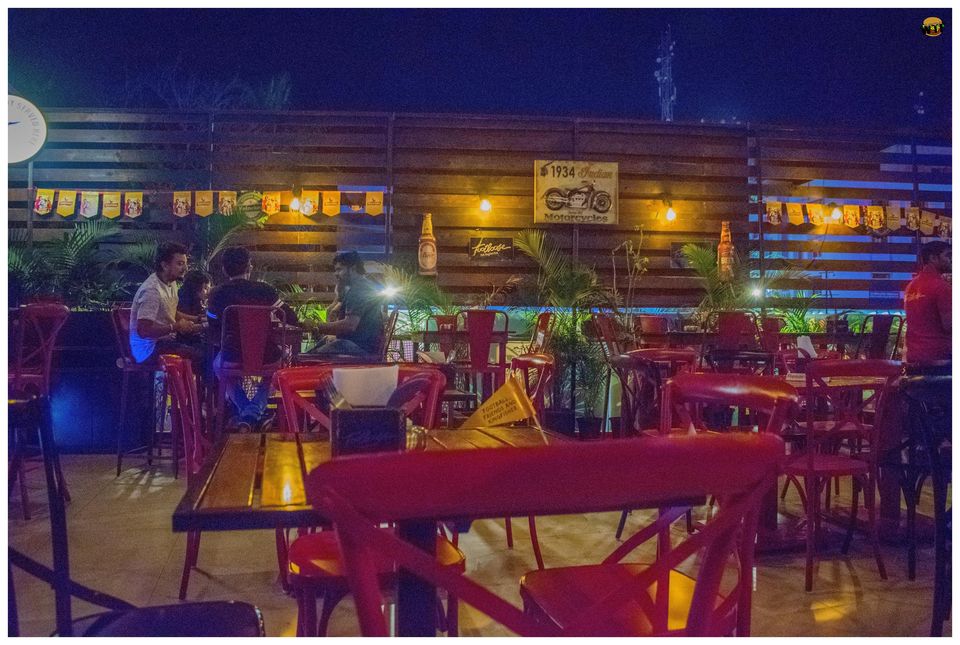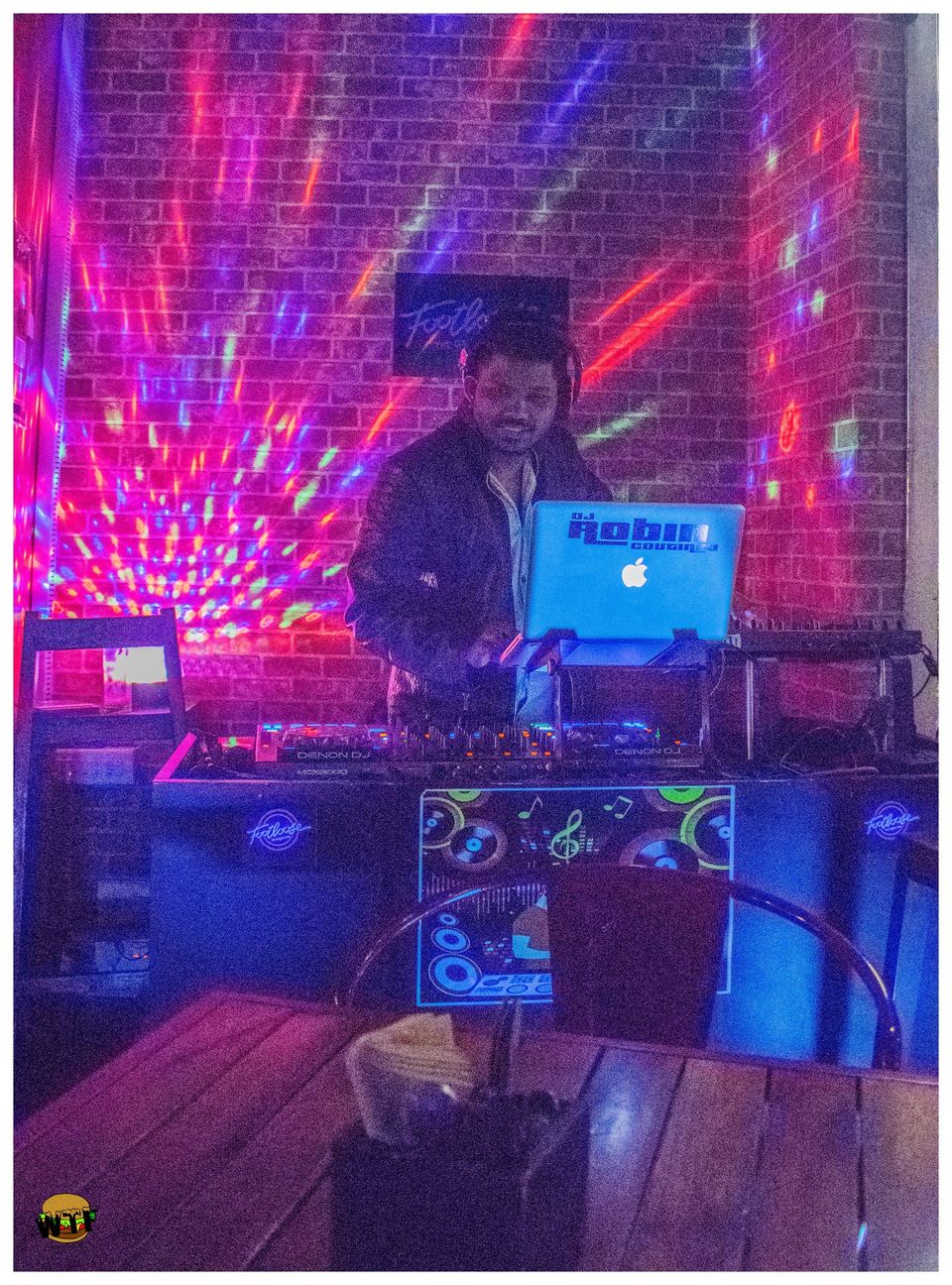 While They are dishing all the awesome food at a special world cup offer with a 10% discount on the Food Bill that make the delicious food deal even more sweeter, I was invited for a tasting at this awesome place and Here i go sharing a brief of an awesome experience at a Super Amazing Place with super amazing people:-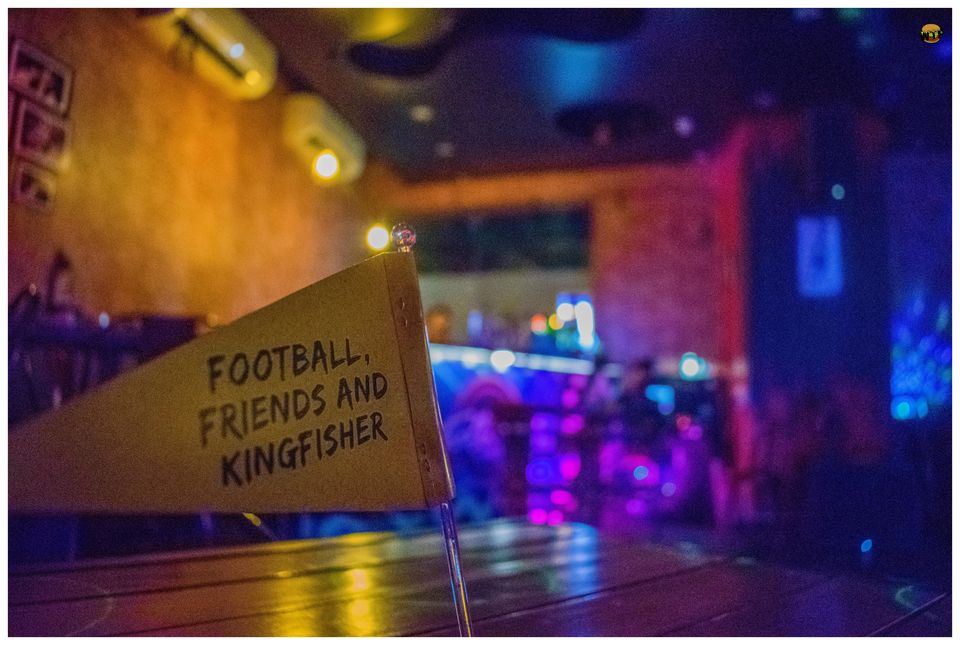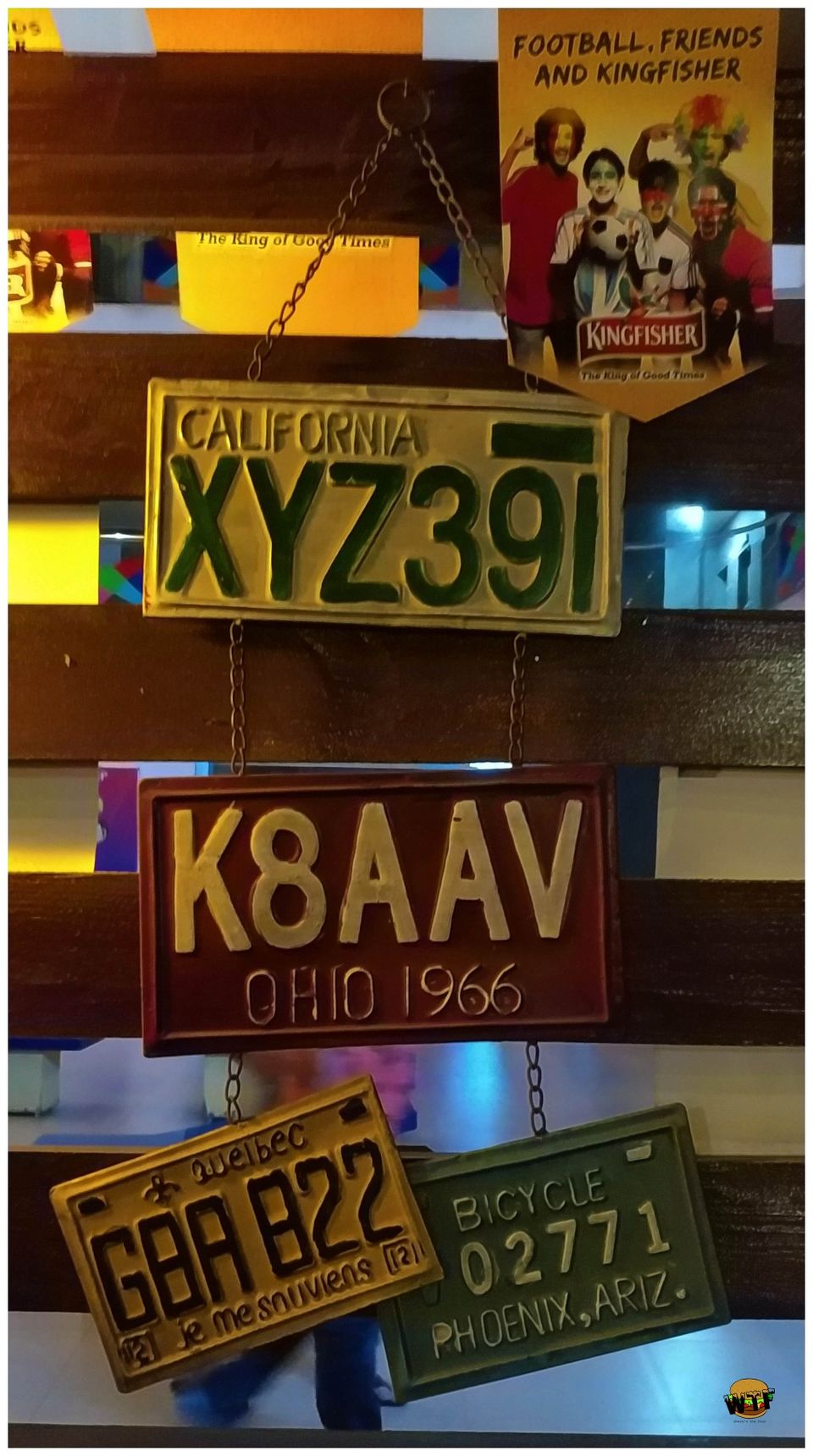 Drinks:-
Lemon Tangy Martini (245 INR):- One Martini is All Right, Two are too many and Three are not enough. Yes, I don't drink and I don't crave for it, and I don't have wallpapers of James Bond on my desktop, and I don't have martini glass at my home to drink water just to get the feel, and I don't wish If Martinis were Non-Alcoholic. Oh Wait, Did I say I wish of they were, I mean they are. Footloose has it, The Lemon tangy is a perfect one from the menu and has an amazing punch of flavors like Panpuri Masala or Jaljeera, Ugh! Why don't let us know their secrets damn!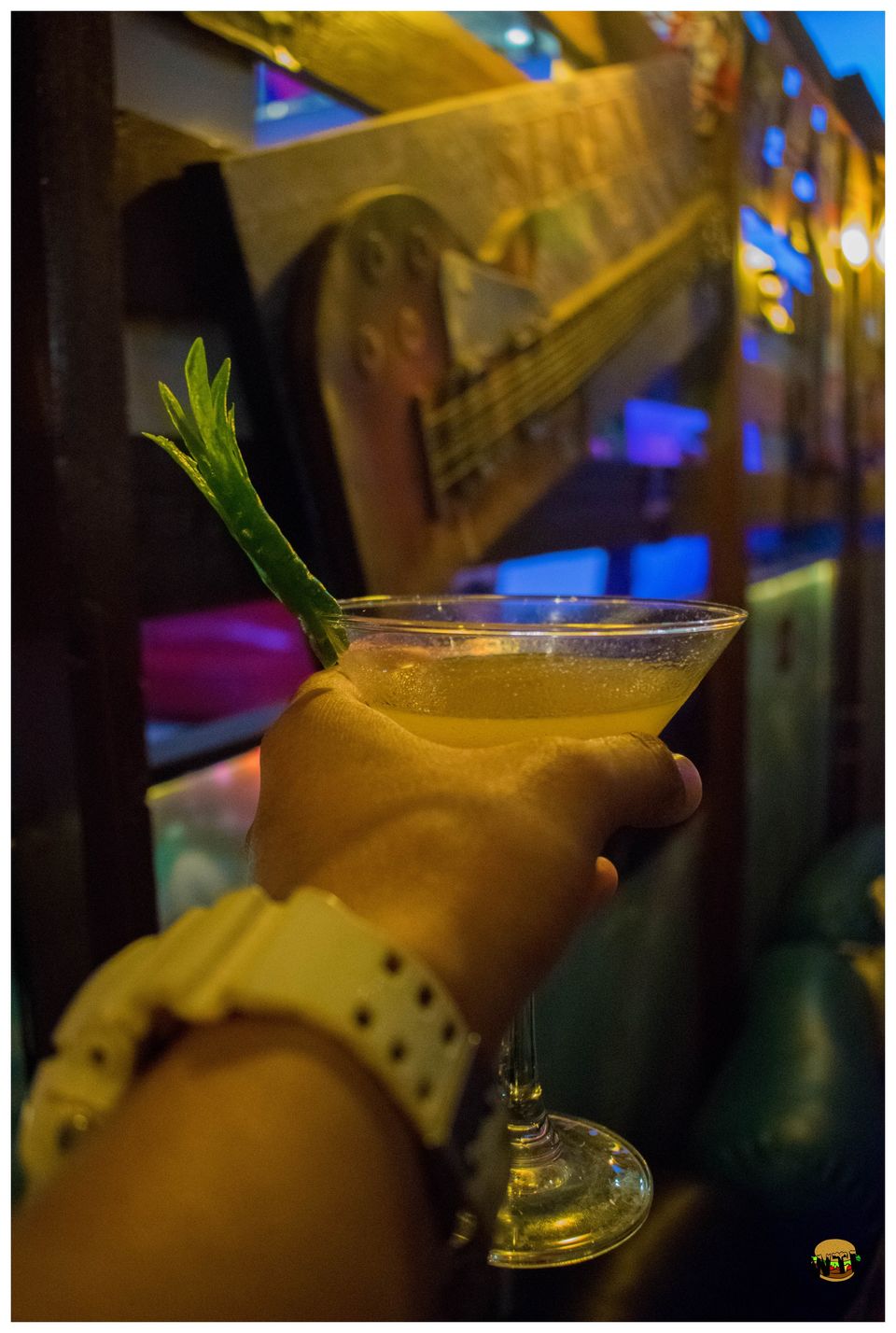 Banana Coconut Smoothie (165/195 INR):- Well, They call me a Smoothie Punk now. I mean like seriously who does that? And That's not even a name, I mean Duh?
Yes, I made faces when i was all confused with finding out Bananas and Nuts in my mouth, okay, that's not exactly the way i meant it. What I meant to say is while I was finding the flavors in this blend of flavors, I may have made some inappropriate faces, but you don't call me Smoothie Punk for that, wait Will You?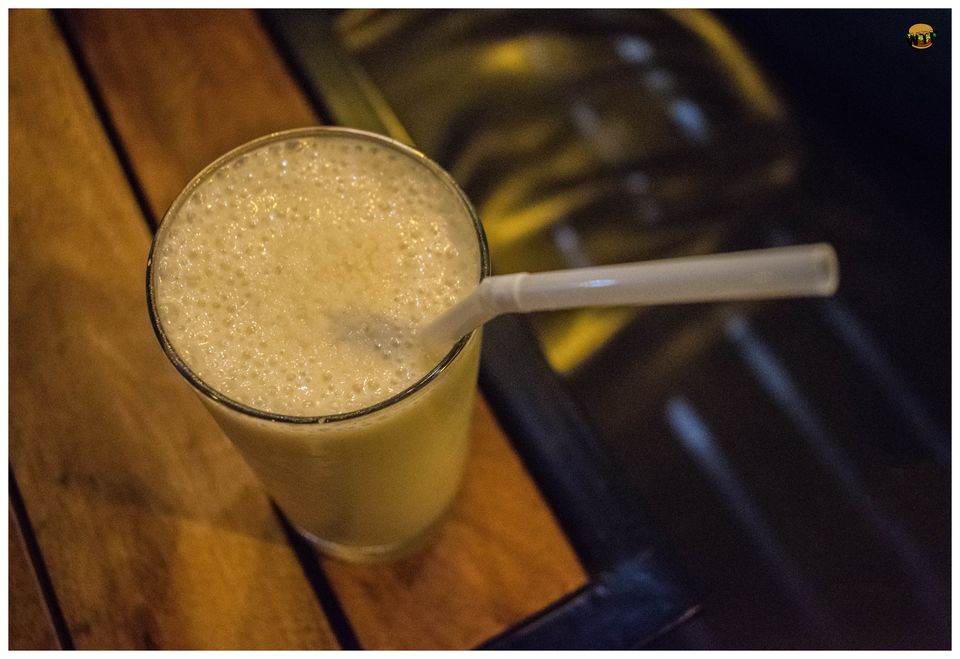 Appetizer:-
Cilantro Croutons (Kothambir Vadi) (190 INR):- I was all confused when they had a softer version of vadis dished on us. But, Soon when they melted in my tongue, It was all sorted out, I don't care how they make it, but this is a crazy Kothambir Ride that just melts as quickly as you bite into it.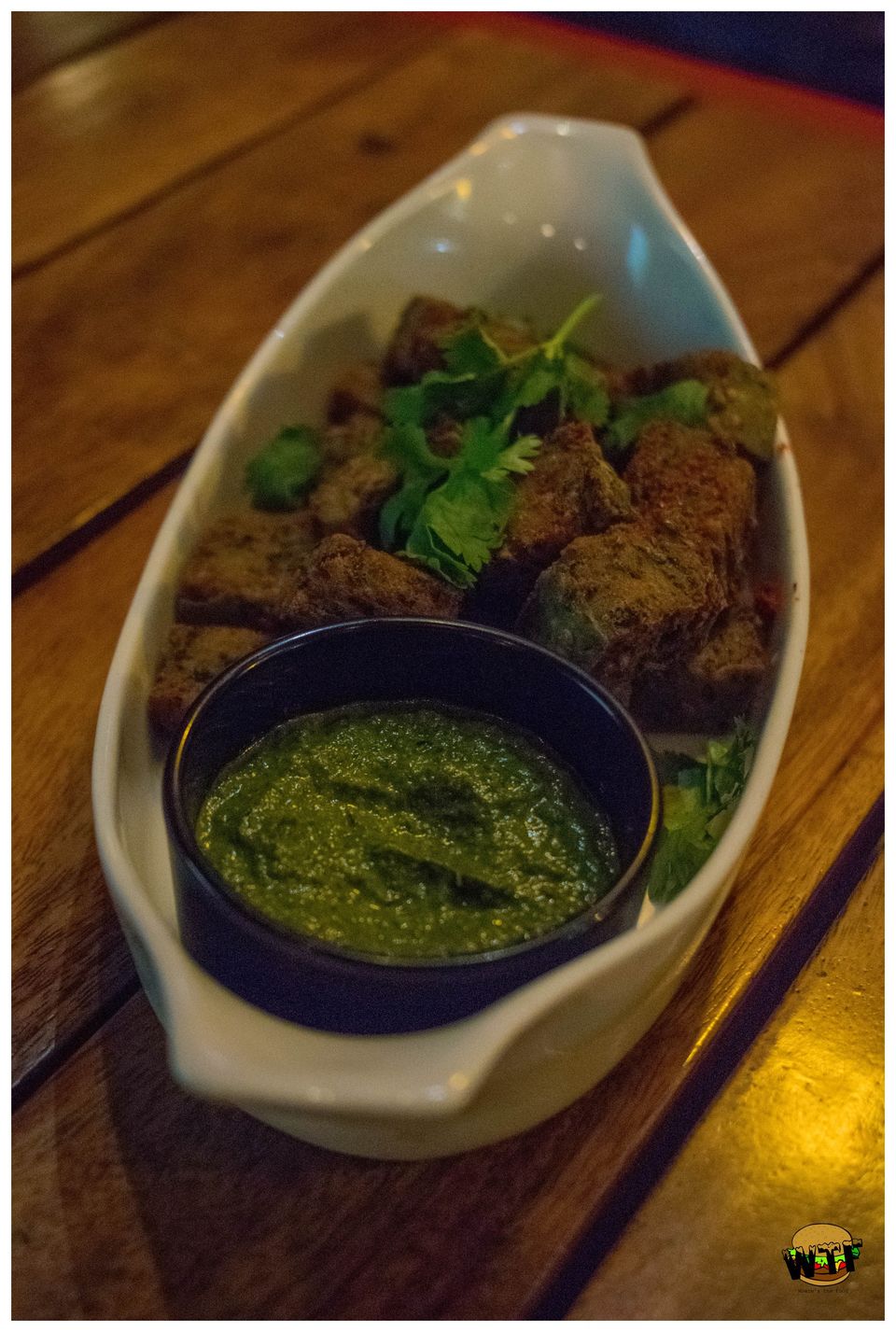 Fusion Rozali Kebabs (350 INR):- Kebabs are nice, they taste nice, they look nice and f**k yeah! They'll always be nice. But you know what's nicer, if they look as orgasmic as they taste. They just look so beautiful at Footloose and every flavor adds to your wish-list so prefect with the every bite you take.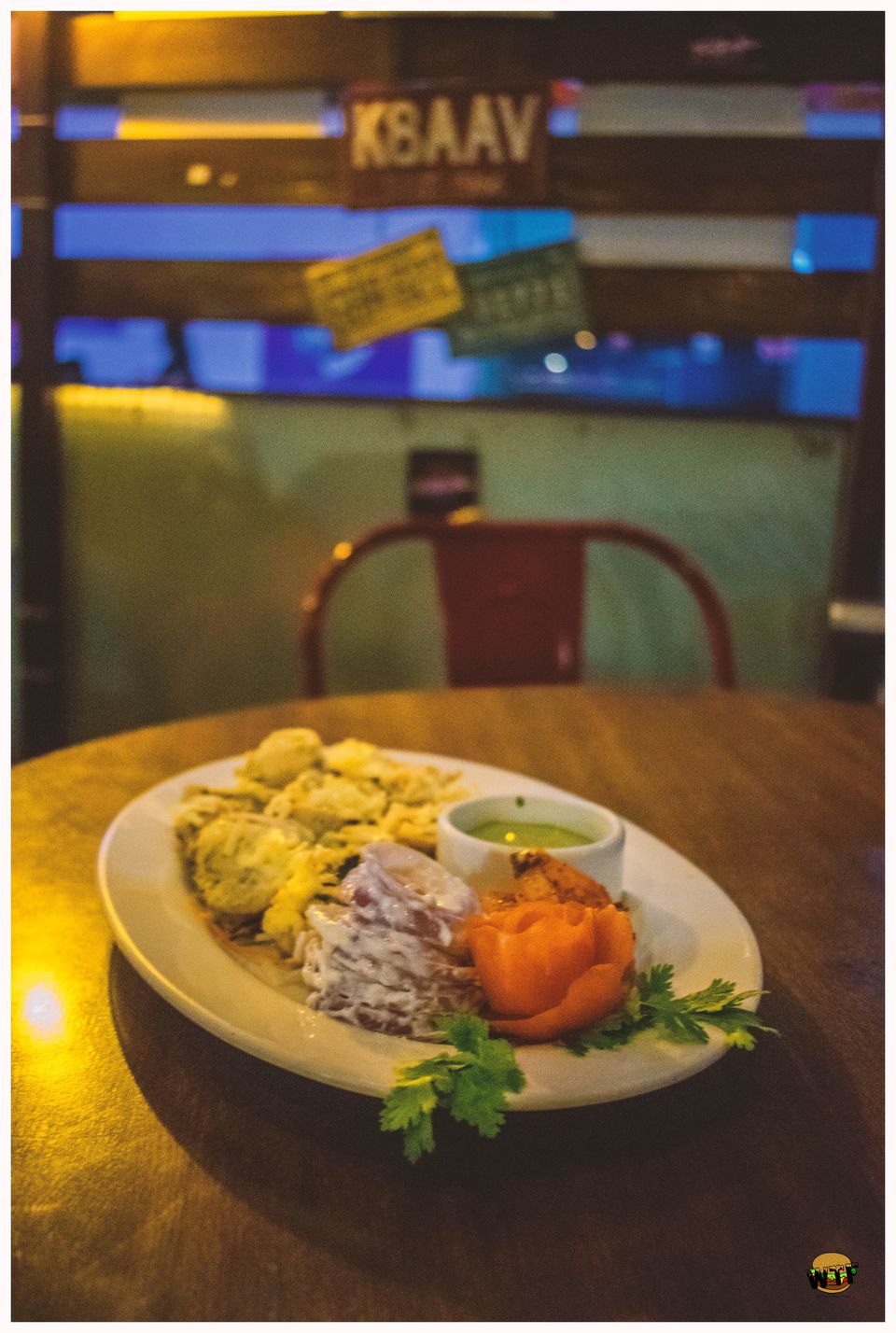 Crispy Spinach Mushroom (250 INR):- Why God Why? Why did you make veg and why did you make vegetarians. Well, I'm not a sucker for vegetarian food but the mix of Spinach and Mushroom is a perfect try at Footloose.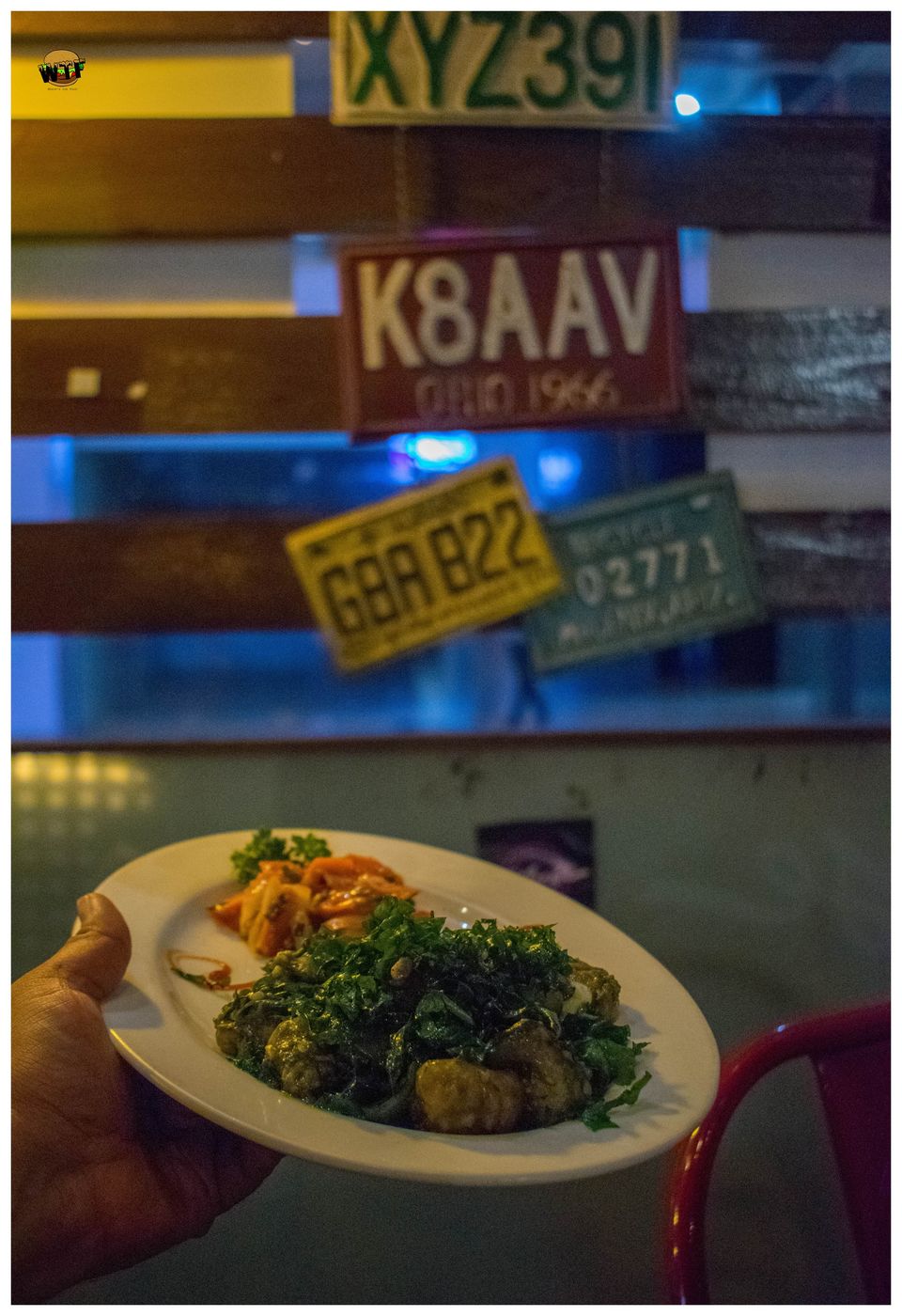 Chef's Special Loaded Nachos (295 INR):- This is game. Hands down to these nachos loaded with.......?
Well, I guess they were loaded joy, happiness, yumminess. Let me know if Alaistair agrees to share his secret receipe to you, Because I so wanna know this one's.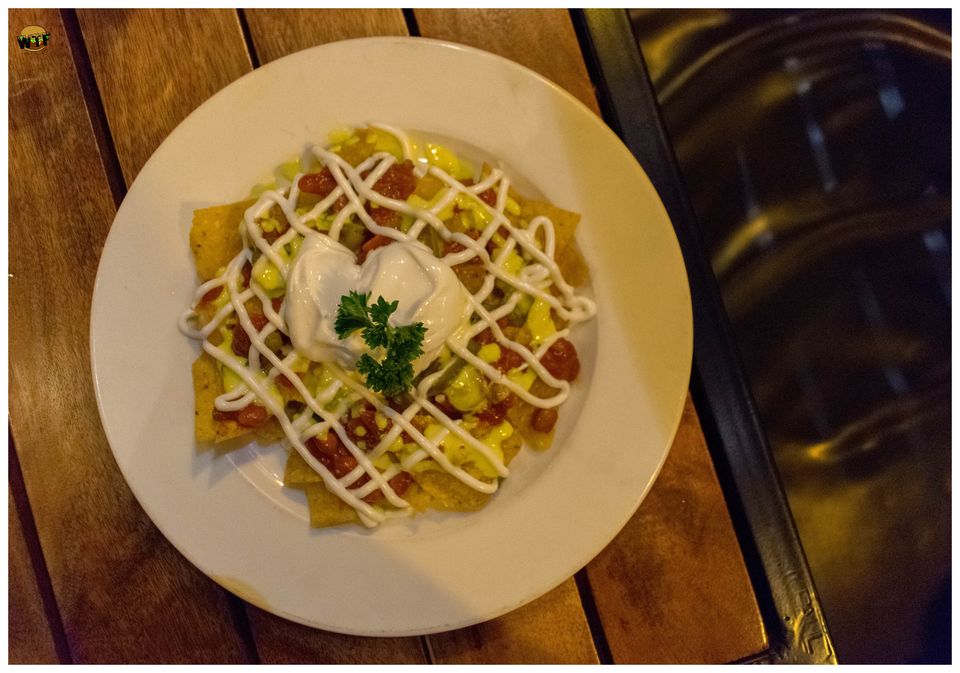 3-herb Chicken Satay (315 INR):- I wish words could be enough to share my feelings about this one. And, I wish I could tell you more but my thoughts are just stuck around Peanut Sauce that they served it with. That Peanut is just worth going back for, I swear. Don't believe me, ask @freakyfoodiepune !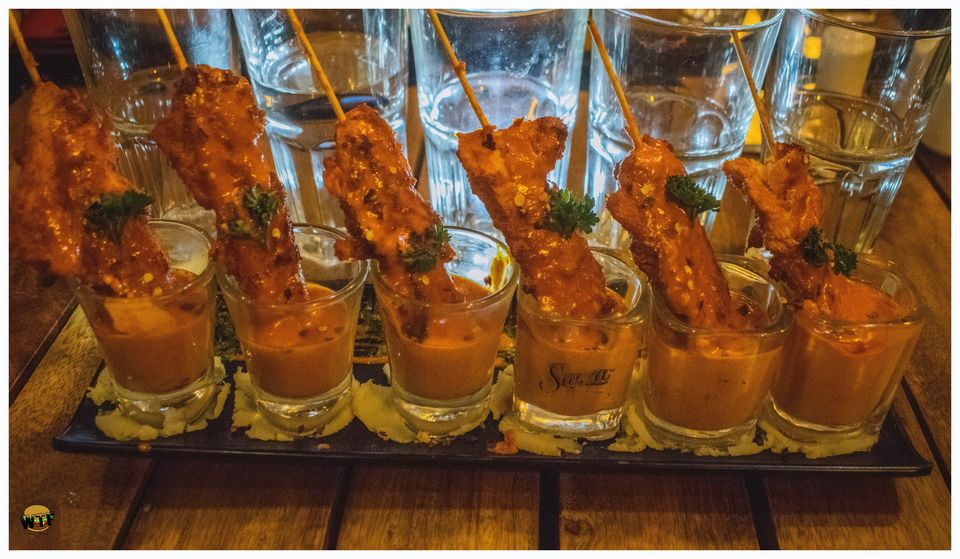 All Day Breakfast:-
Footloose King's Breakfast (225/245 INR):- I've always looked for a restaurant with an option of All day Breakfast in their menu and finding delicious meal is a great deal. Footloose King's Breakfast justifies my idea of a great deal. Eggs in any form (Scrambled, Omelette, Sunny Side Up), Baked Beans, Hash Brown, Chicken Sausage and Salami/ Pork Sausage and Bacon makes it a perfect deal for sure. We were served with Cheese Omelette which for sure is worth remembering, along with Baked Beans, Hash Brown, Chicken Sausage and Salami.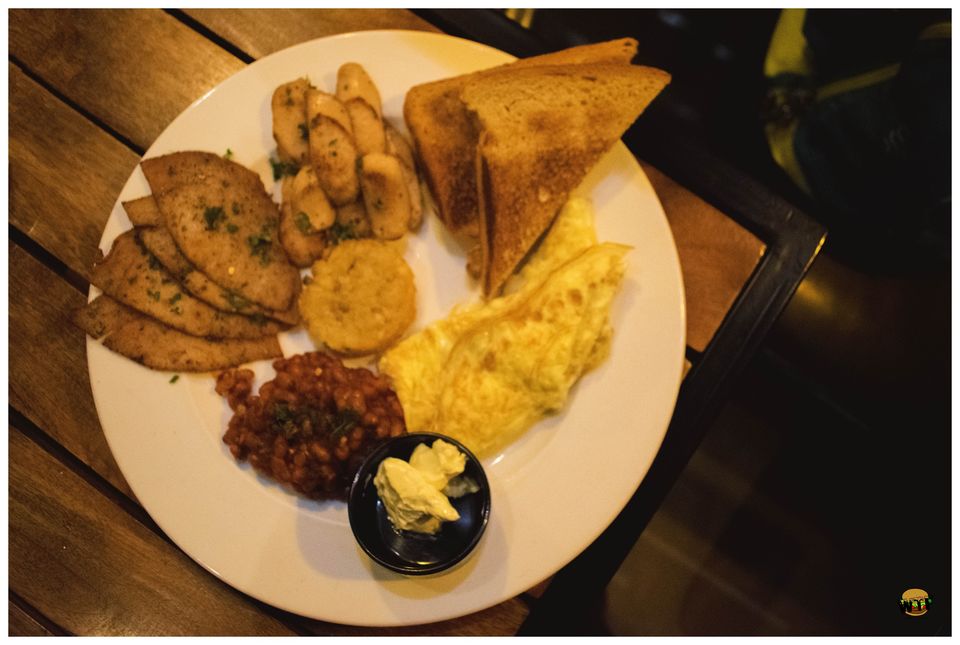 Steaks:-
Rosemary Chicken with Wine Sauce (375 INR):- While life goes harder, chefs at Footloose make the steak softer. Because Soft is the new hard maybe, lol I seriously admire the taste of the steak although it got me so confused to pass a compliment that fits right, And what adds to the beauty is their creamy mashed potatoes, they just nailed it. Other companions of this dish are Assorted Veggies and Parsley Herb Rice that goes perfectly with the Steak to leave a perfect impression on your taste-buds.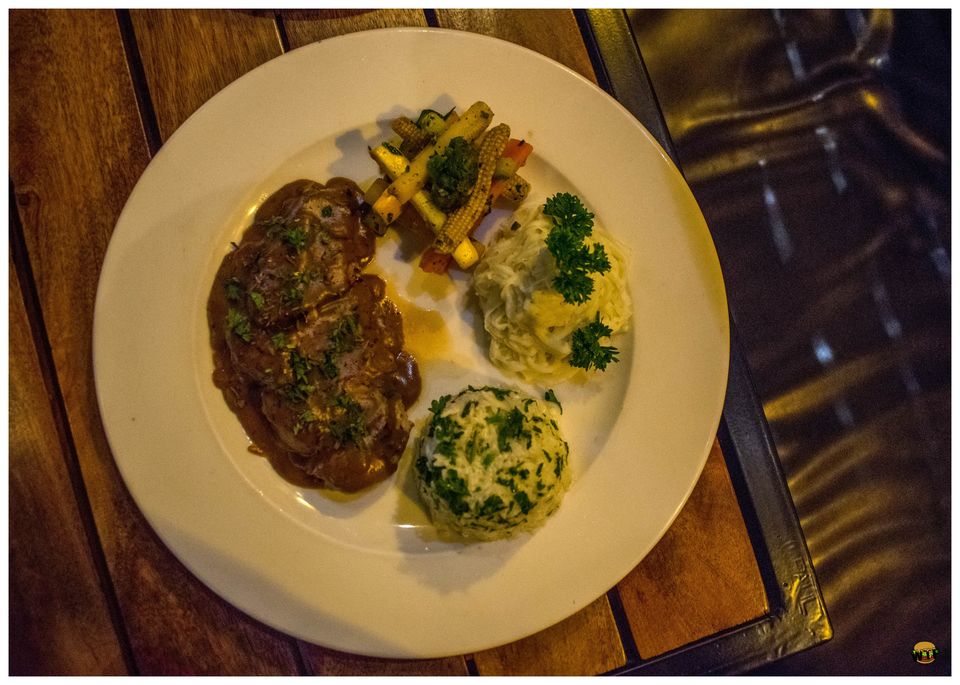 Oriental and Thai:-
Burmese Khao Suey (365/400 INR):- Hands down to one of the best Khao Suey. There is no way you could ask for more. Right from the taste of burnt garlic which have always been my favorite, to the amazing noodles, the gravy just deserves a trophy. I can still remember @freakyfoodiepune took the whole damn bowl for himself and everyone went on the table too went gaga about it.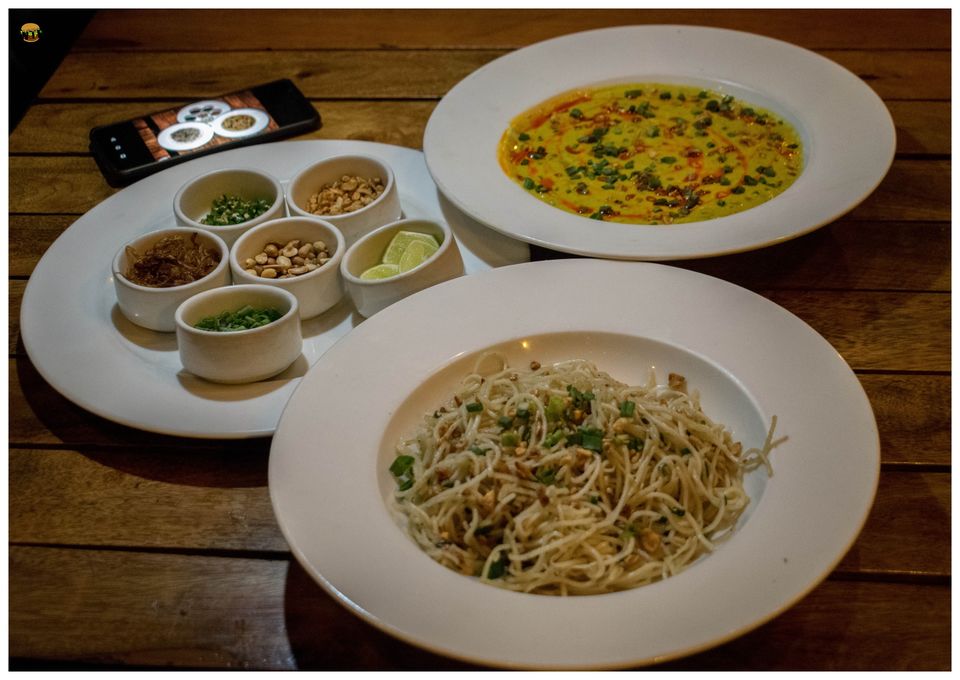 Basmati Magic:-
Chicken Biryani (Classic) (345 INR):- Wanna hear a short story?
I was trying to loose weight,
I saw Biryani,
Biryani Saw me,
Biryani Disappeared :D :D :D
I mean i cannot make not everyone happy, I am not biryani. And, This biryani along with every other one just makes me happy. Footloose has some really amazing biryani, I'm not gonna say this its perfect, because no biryani is perfect. All biryanis are humans, and we all have our flaws.
oh wait, OOPS!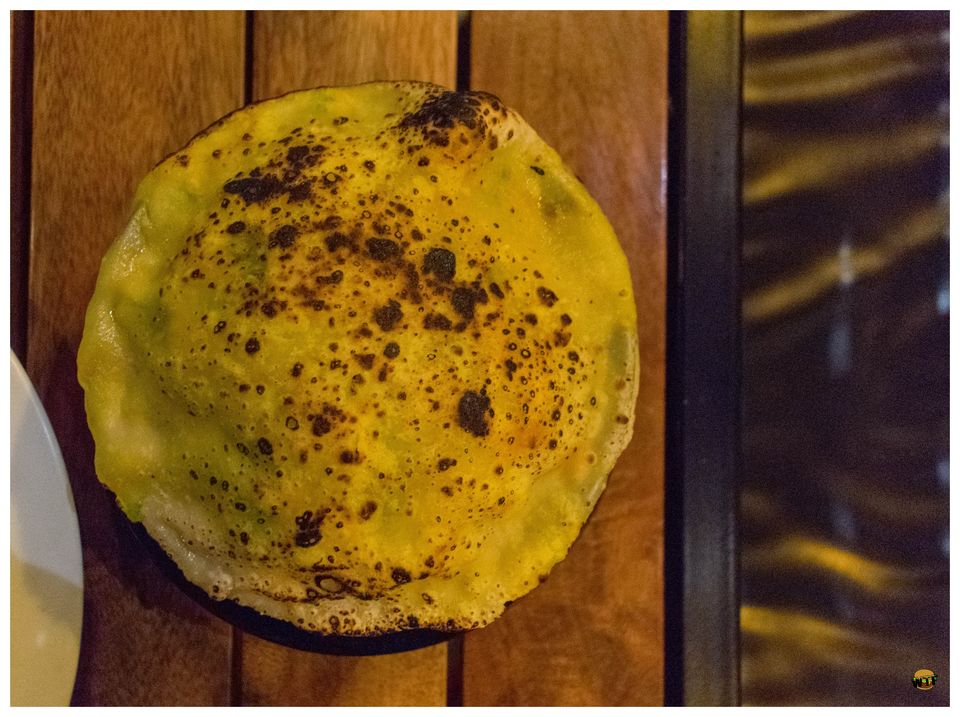 Desserts:-
Hot Chocolate Shot (95 INR):- This is the best from the lot we are talking about. What can also be described as a perfect midnight craving, this dessert is one of its kind. I can bathe in a ocean full of hot chocolate shot and can drink hot chocolate instead of water if it comes from Footloose. Kudos to the makers!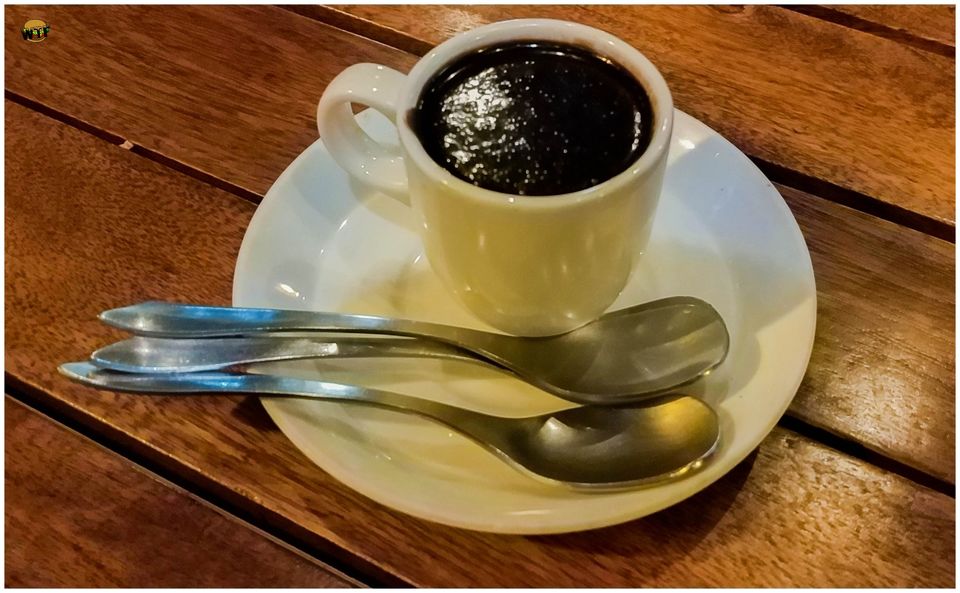 Chikki Ice-Cream (95 INR):- Chikki and Ice-Cream both are my favorite, but this combination just didn't work out for me. I loved this ice-cream though maybe because i didn't bite into the chikki much. But They both tasted nicer if alone.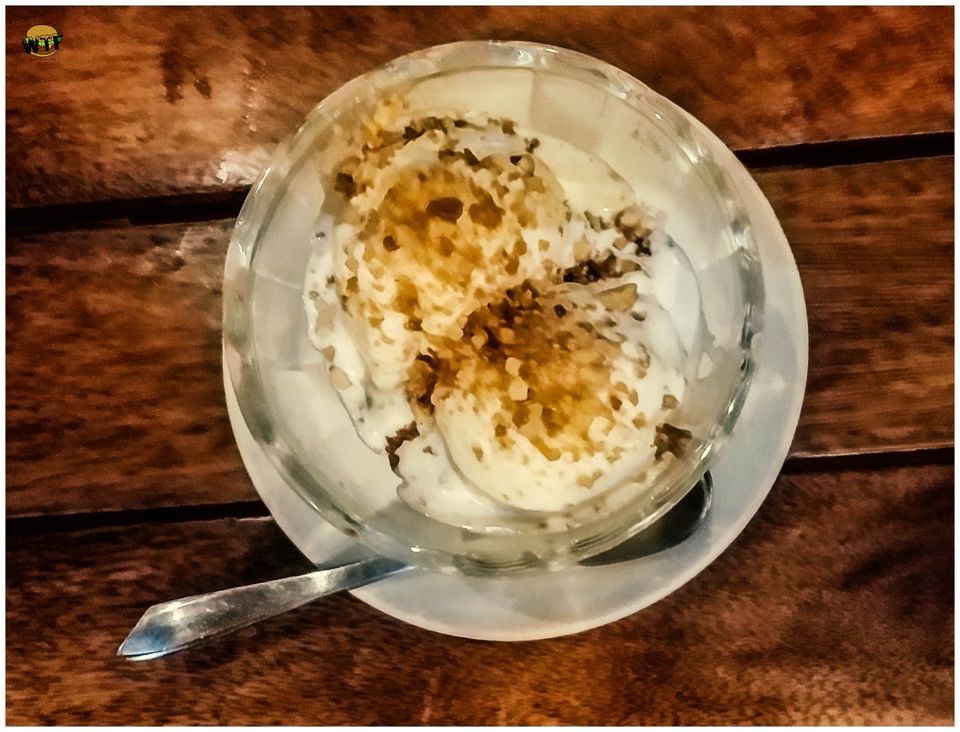 Sizzling Choco-Walnut Brownie with Chocolate Sauce (185 INR):- All you need is love but a little brownie doesn't hurt. And, What's the point of having a restaurant if you can't bite into brownies.
Now Imagine it all sizzling, all hot,
So cool, right?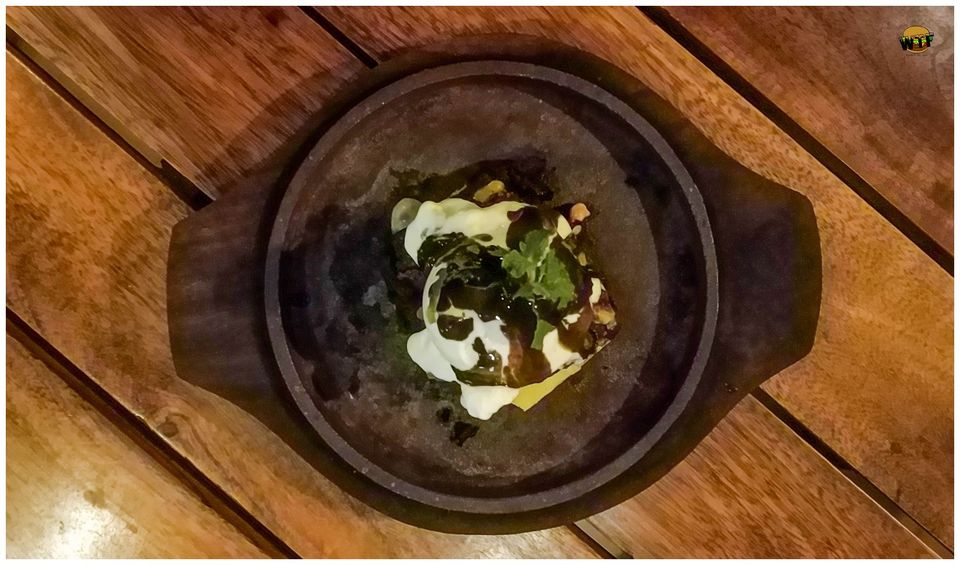 I indeed had a great fun with great company and all those different and unqiue tastes are totally unforgettable. I made friends and I made memories, And I hope to see your memories popping up on your social media profiles while you're enjoying the amazingWorld Cup Offer at Footloose.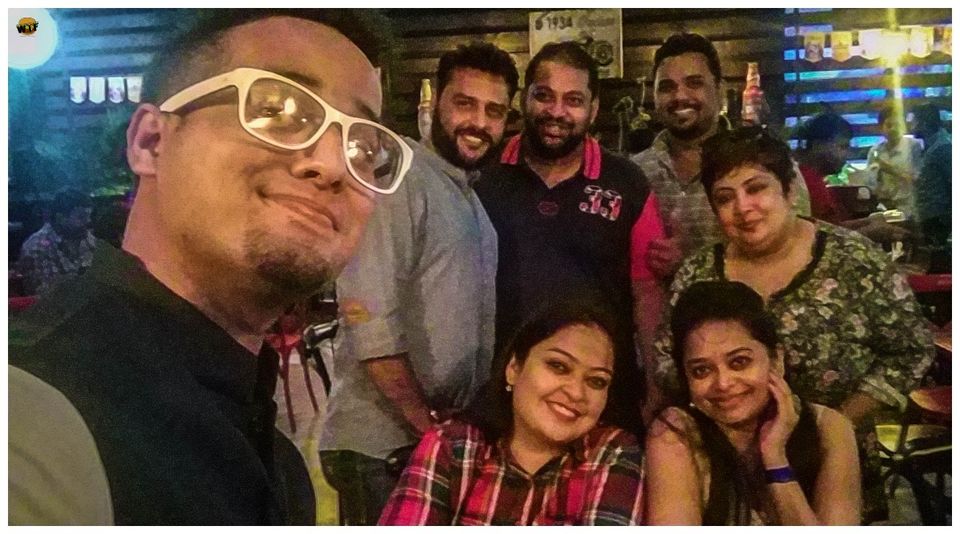 Thank you Maanas Shah for extending the invite and Thank You Alaistair Demendonça and Team Footloose for hosting us.