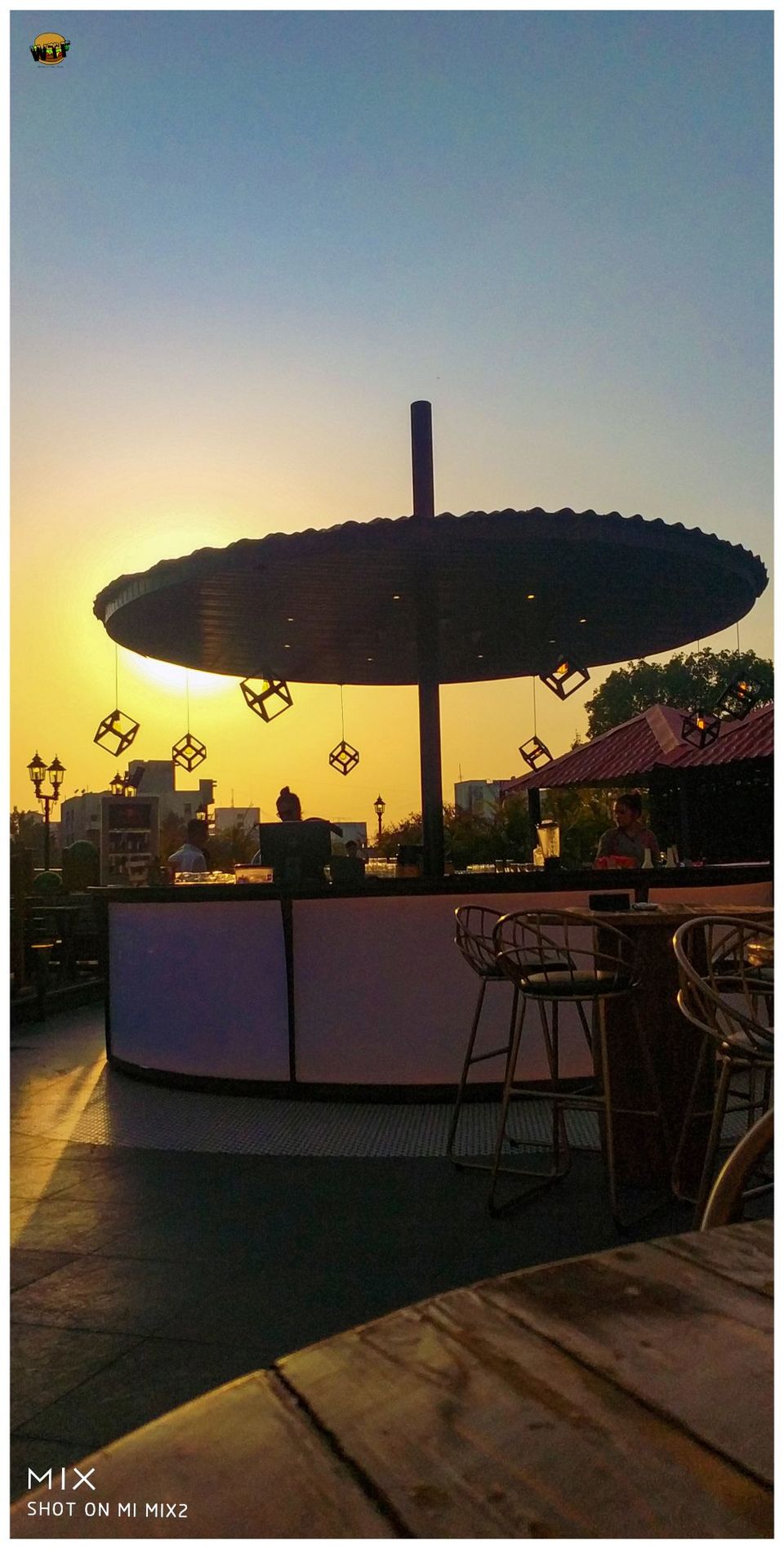 Rooftop restaurants carries a whole different vibe and aura and there's no news about that. Pune has opened up some really wacky, funky and sassy rooftop places to unwind at in last few years. And some of them really got to me, like seriously got to me, And one of them most certainly is Makaza. I've fallen for this place so easily that stands right in front of Phoenix Market City, on the rooftop of East Court.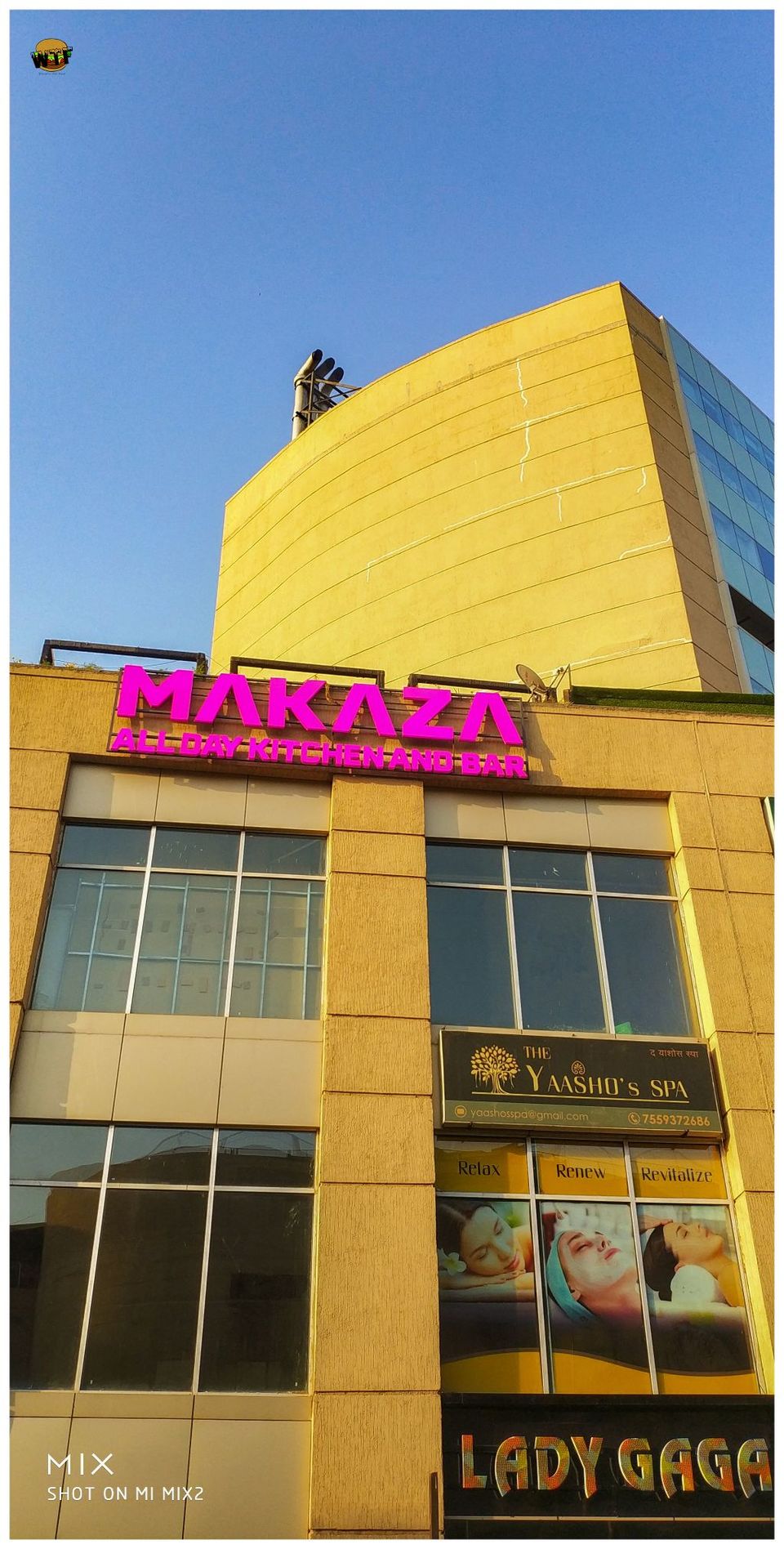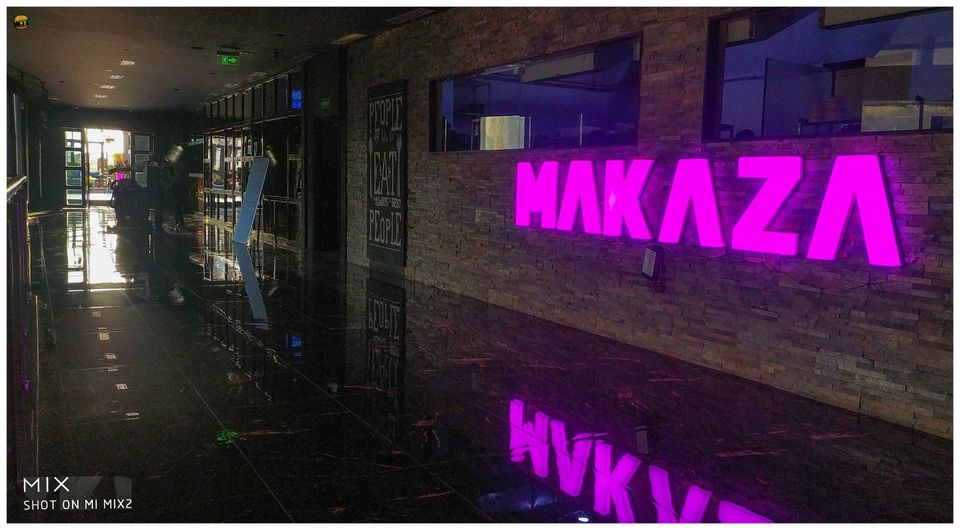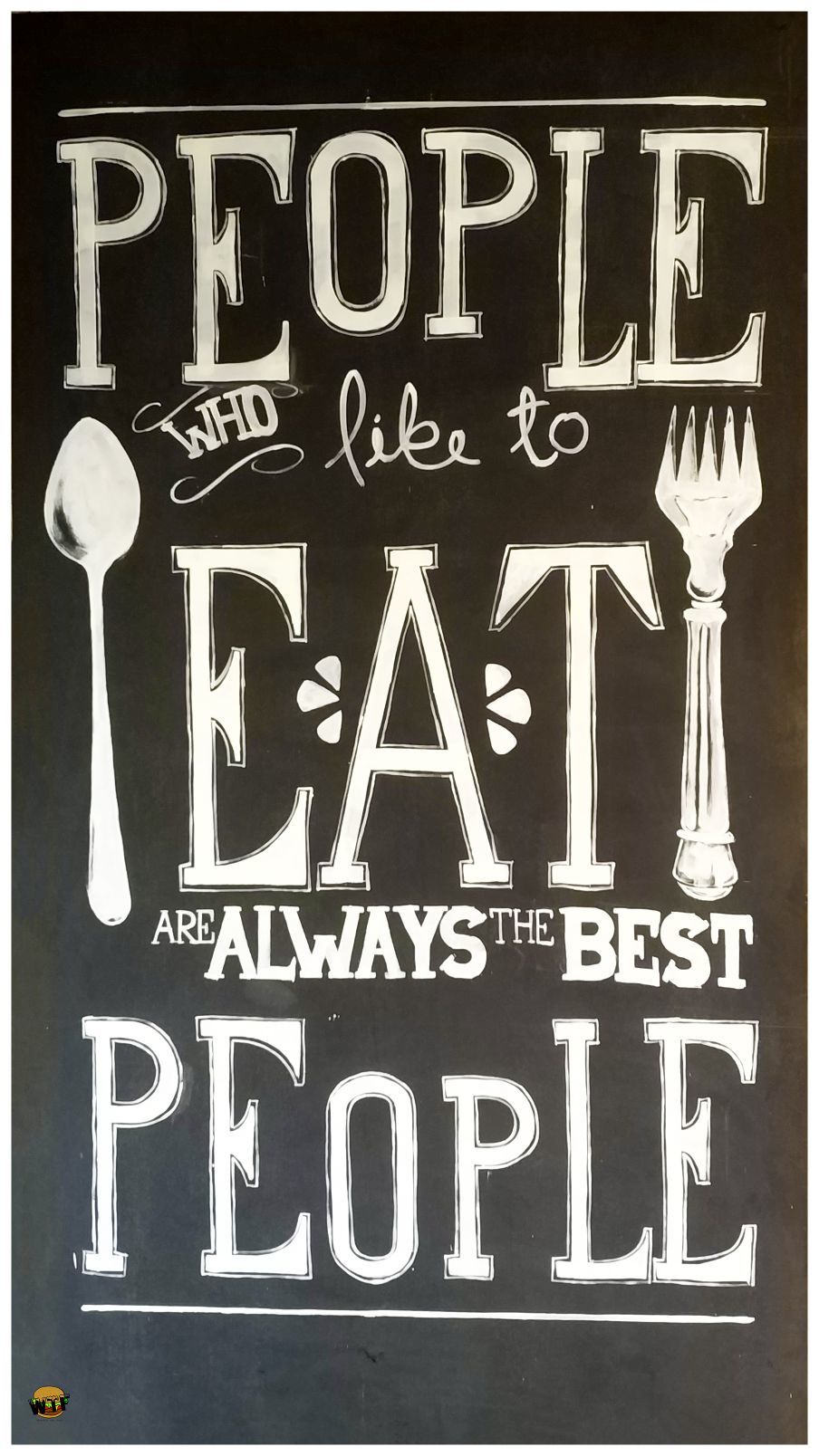 A gigantic place that has amazing food, ambiance and vibes is totally perfect to set your mood right away, or to bring you back from dead lol jk. Right after you enter this place it makes you feel so welcome. And right next to the lounge, there is a gigantic roof top restaurant with a kick-ass ambiance, some coolest sitting arrangements and a bar (because Come On who are we kidding).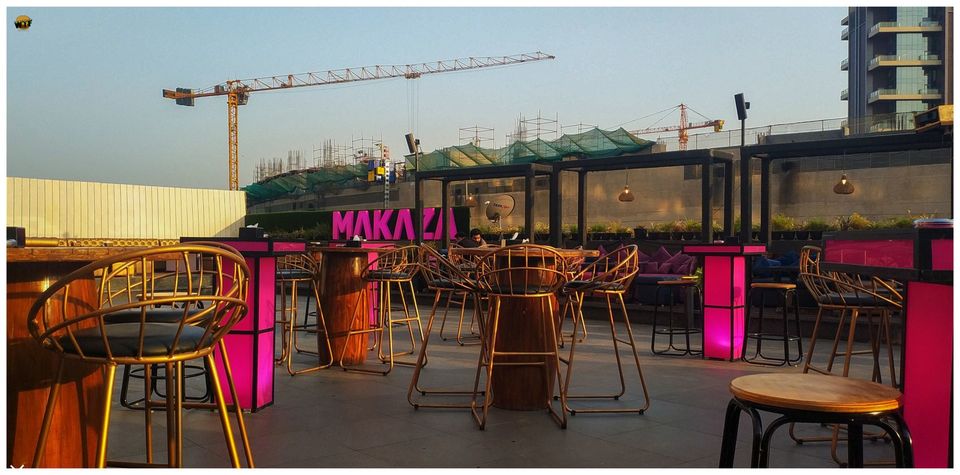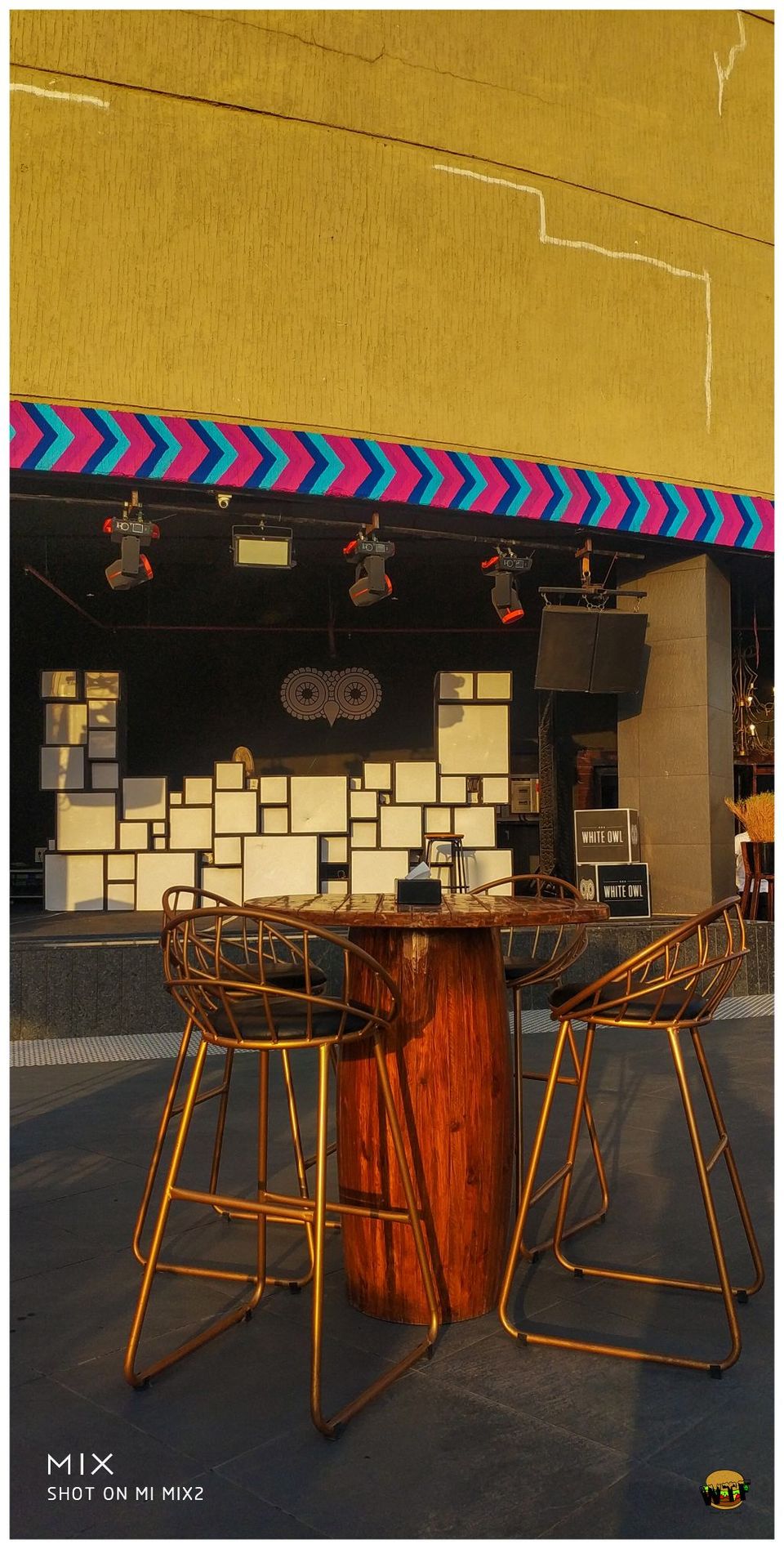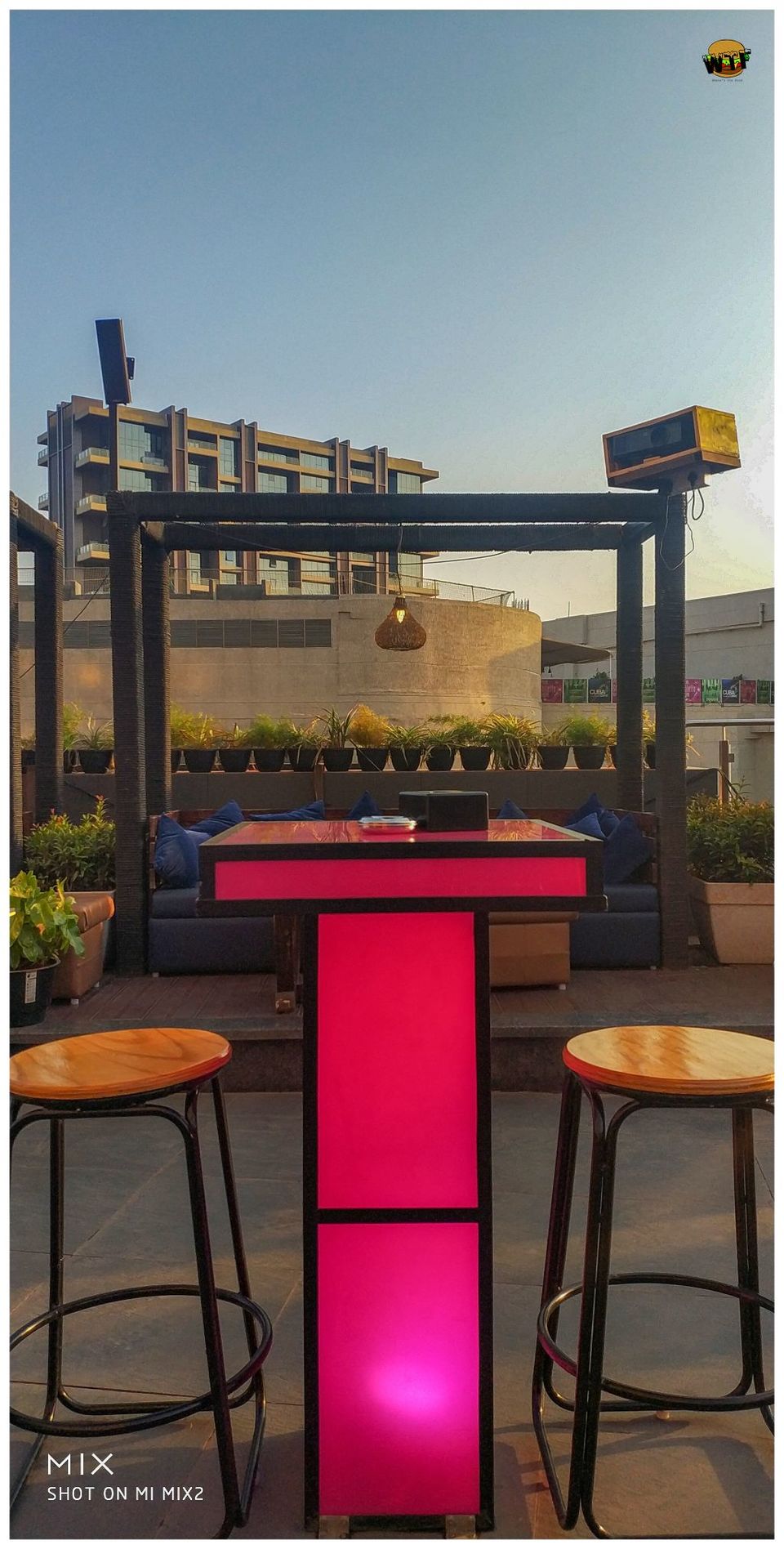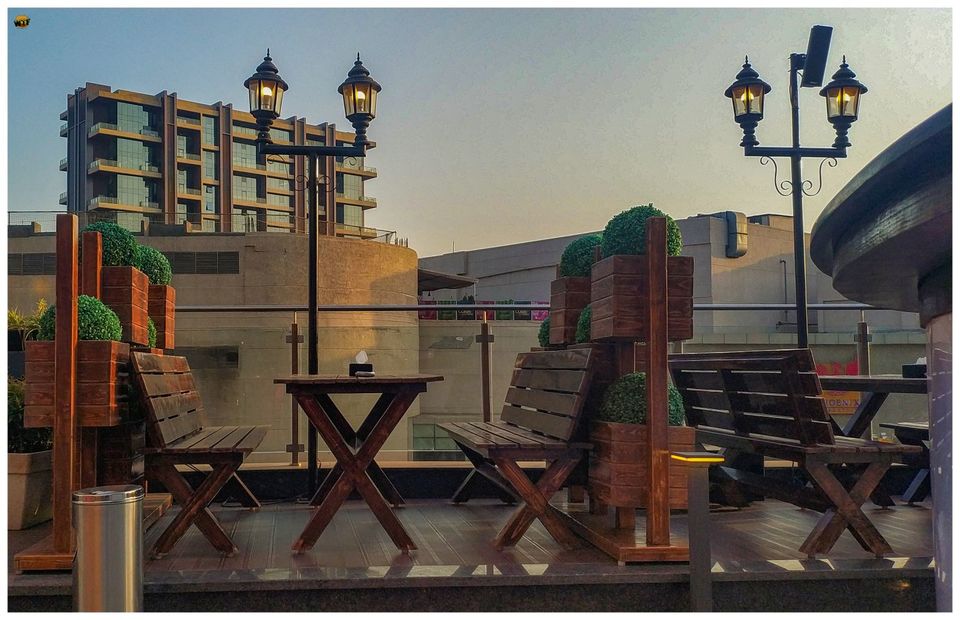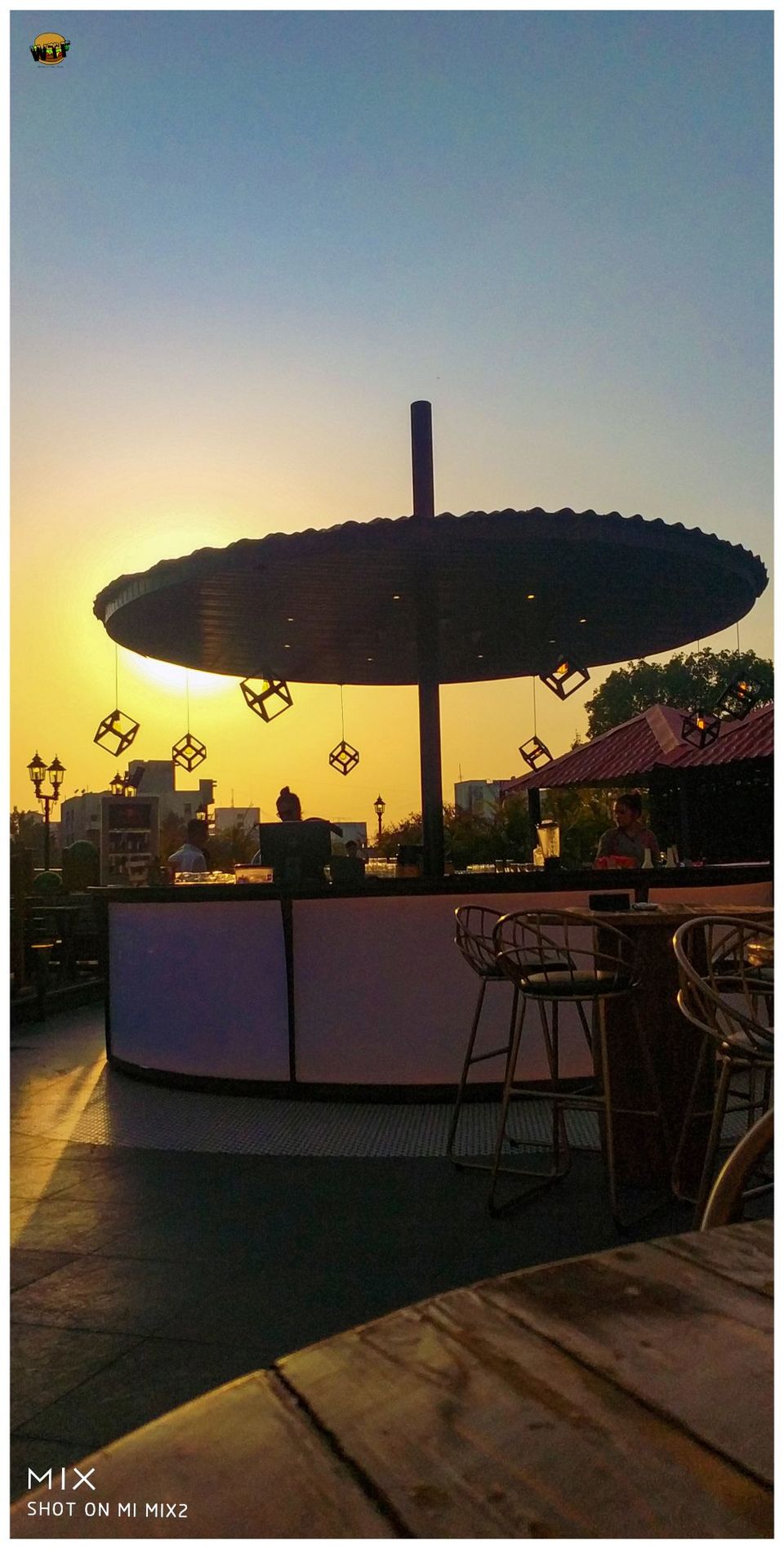 I was recently awestruck by the posts of a few friends that had been to this place and I couldn't get nothing but excited when I got invited over a bloggers table at this place. And, Given below is a list of some amazing dishes that I got to try my hands on:-
MOCKTAILS :-
Galaxy (239 INR):- Based on the color theory, the ingridents of the drink are blends of complimentary colors and due to that as said by the chef, this drink keeps changing color with time, which also compliments the colors in the galaxy, hence the name too. And, this one doesn't only look good but tastes good too. I really loved this one and if I'm going back to Makaza, I'm definitely going to ask for this one.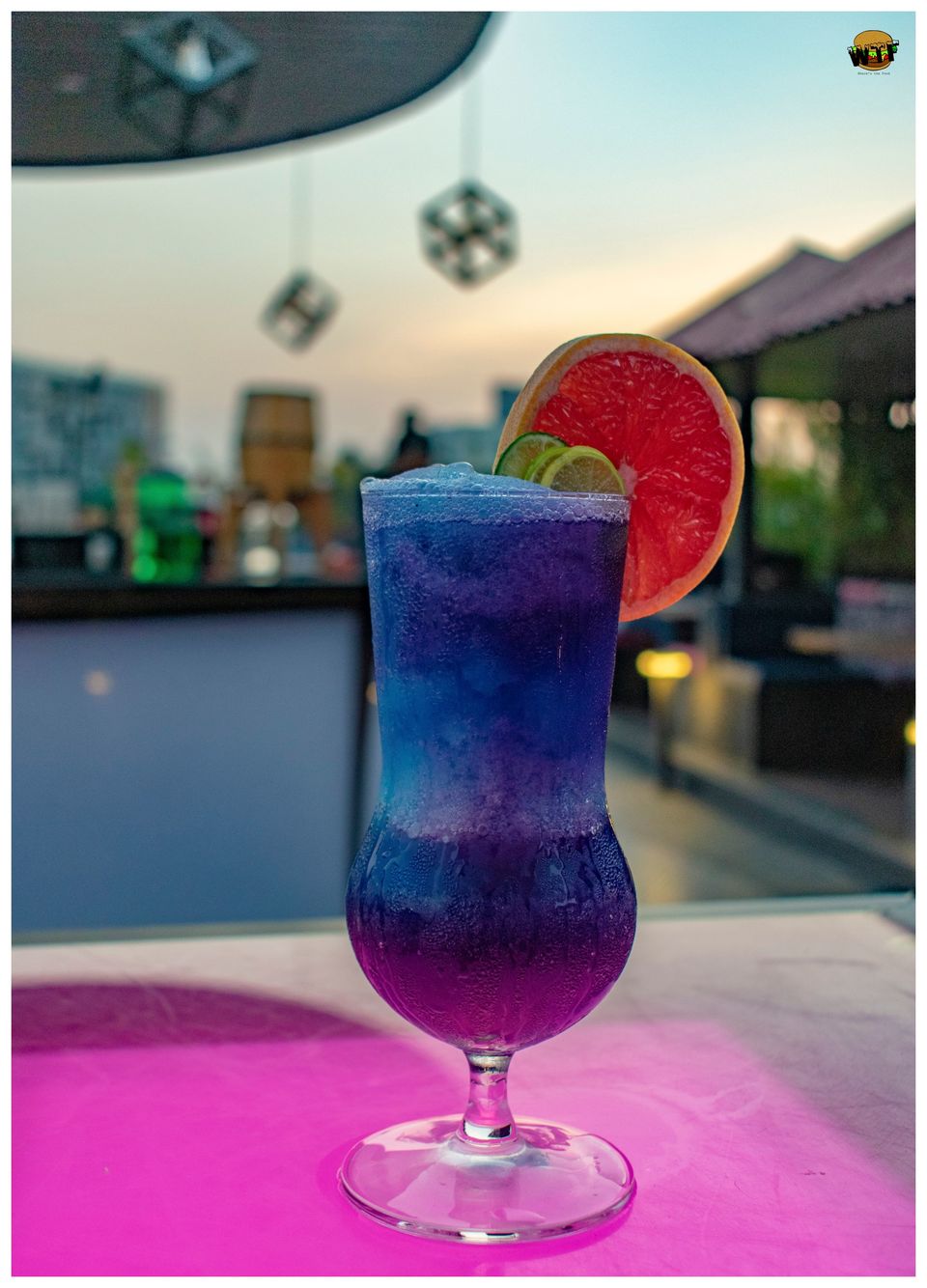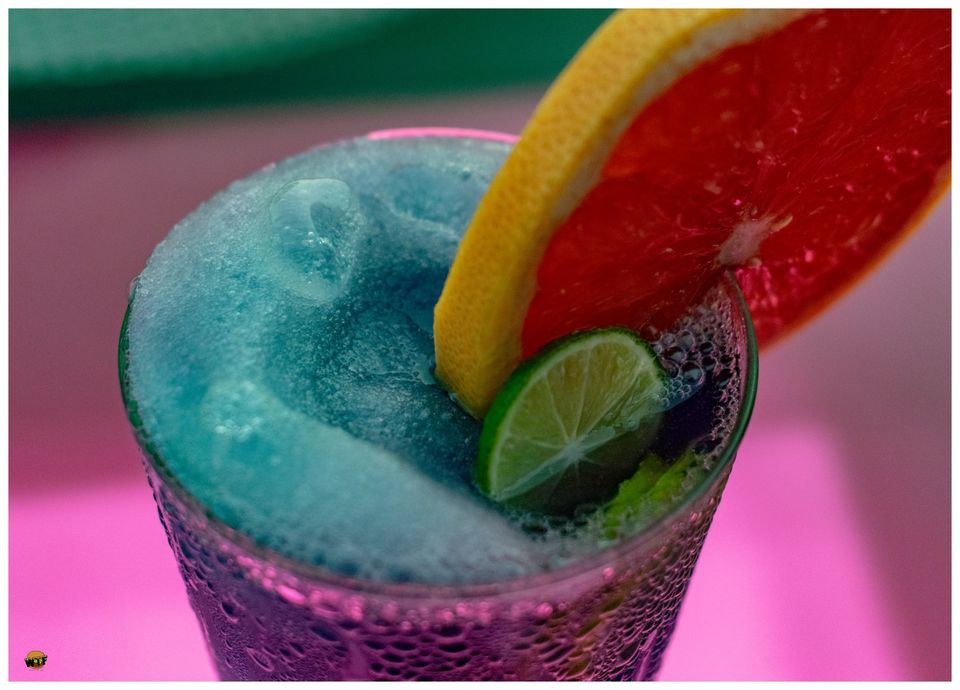 The Blossom (239 INR):- I'm not gonna lie, this one did disappoint me with the flavours. As being a mocktail, this one only promised the taste of an orange juice, but that's prolly because of the presence of orange chunks in an orange juice. I think they may need to the elevate the others flavours a bit too in order to tone down the one of orange.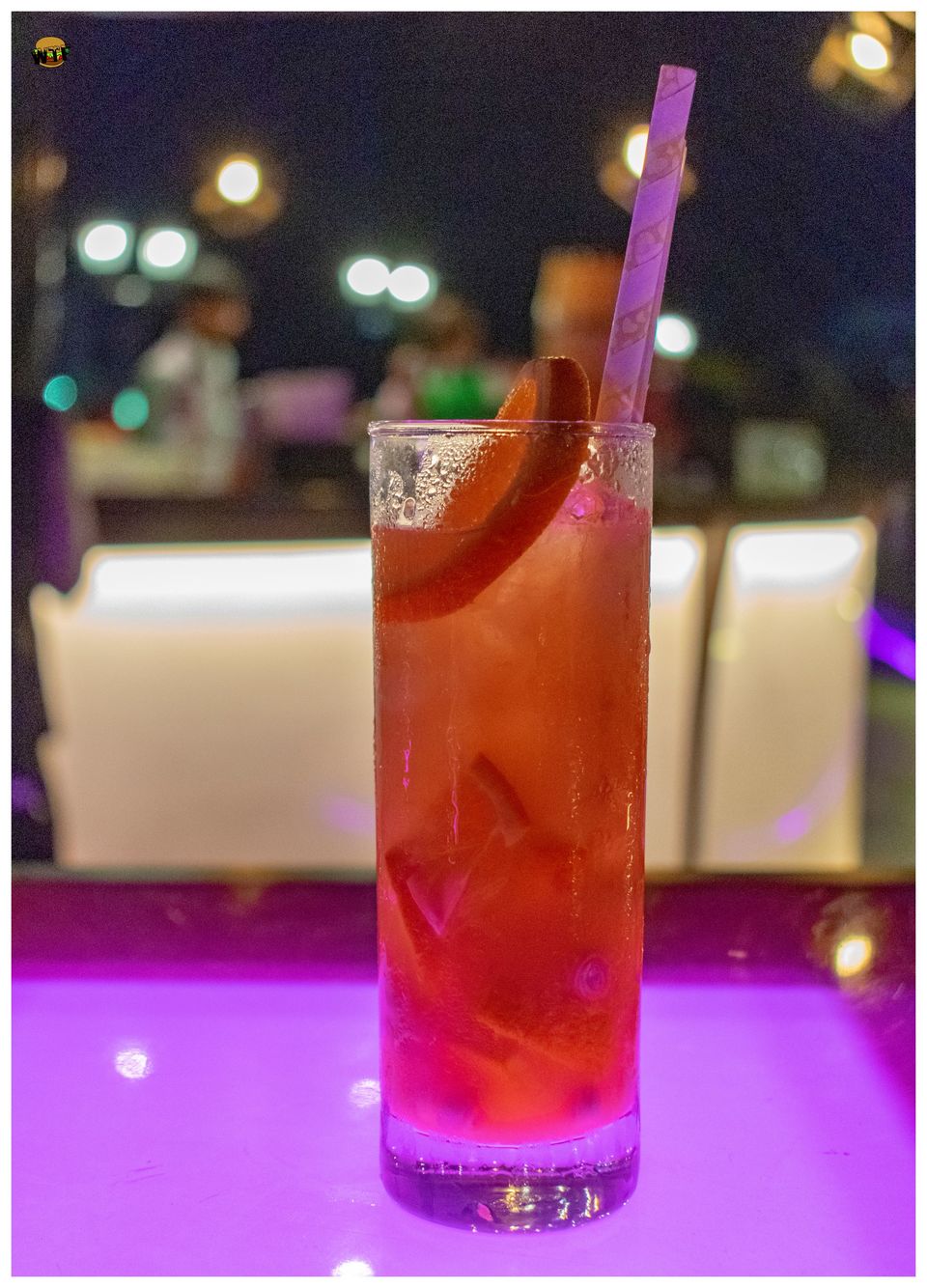 Makaza Lust (239 INR):- I love cranberry juice and I loved this one too. This was a perfect blend of cranberry juice, kaffir lime, honey, vanilla syrup and lime juice.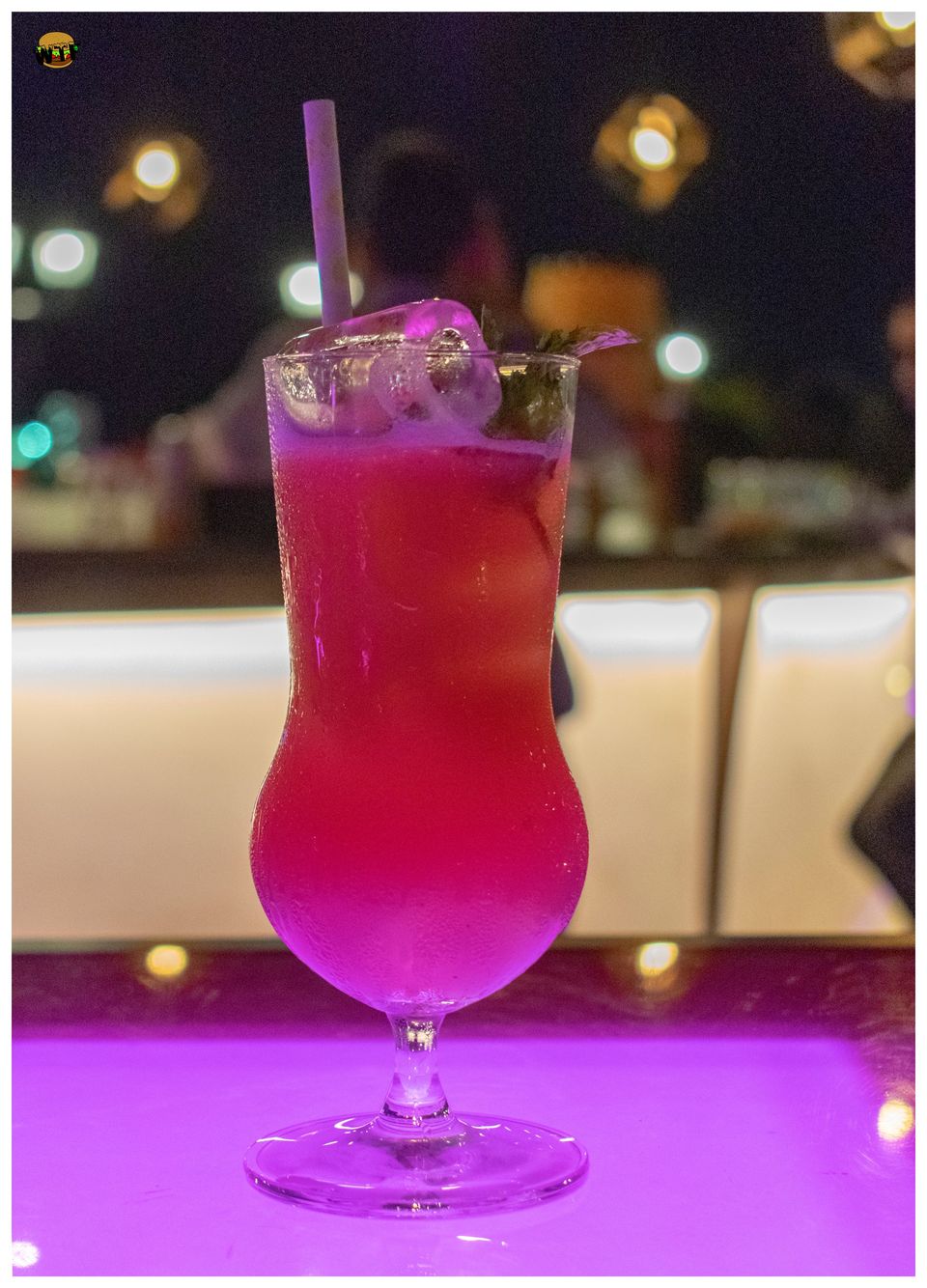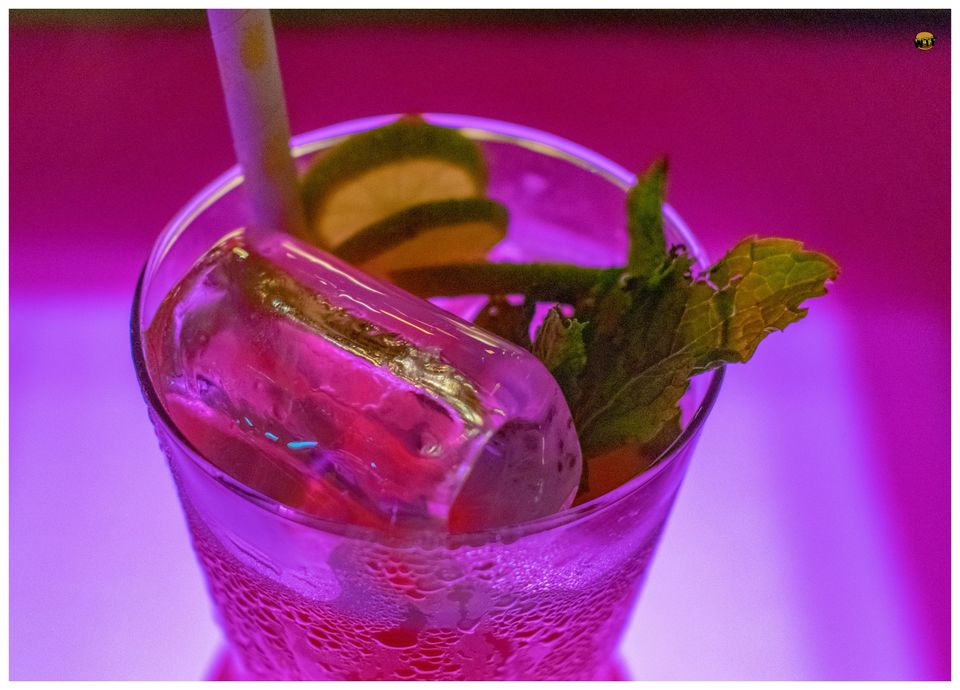 CRISP & BAR BITES:-
Indo Greek Fries (239 INR):- If your drinks are looking for a perfect bar bite, this could be the one. Crispy finger fries rolled in makaza spice, parmesan, parsley, and cheese liquid are definitely a go-to-option for accompanying your drinks.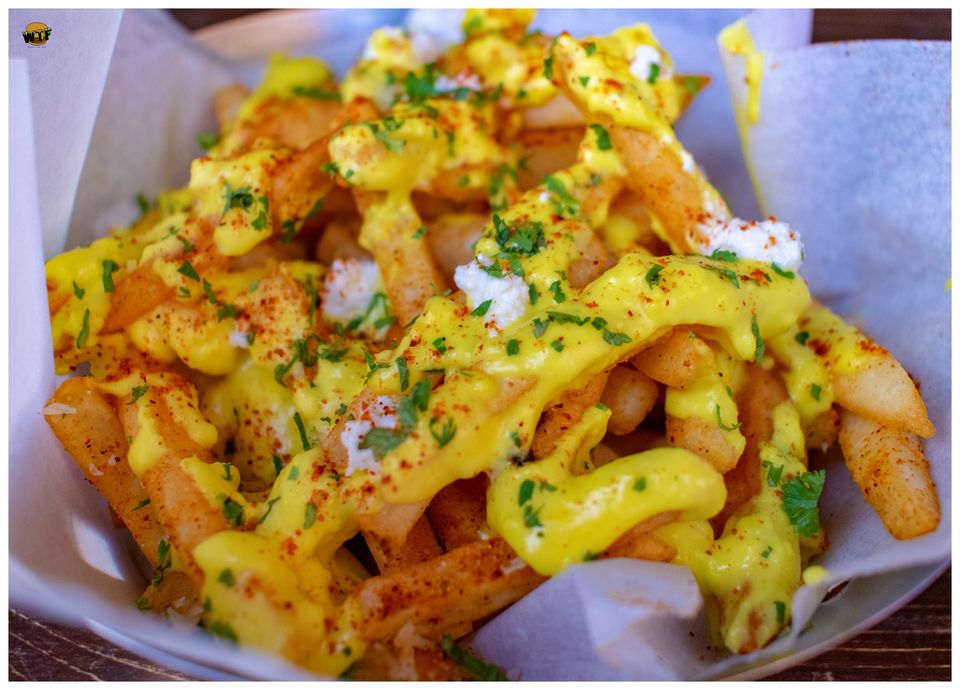 SALADS:-
Greek Feta Toss Fresh Salad (239 INR):- This is one of the best salads I've ever had in a long time. A bowl full of Avocados, Egg Chunks, Watermelon, Feta Cheese with extra lettuce is not just healthy and good looking but also a treat to your taste.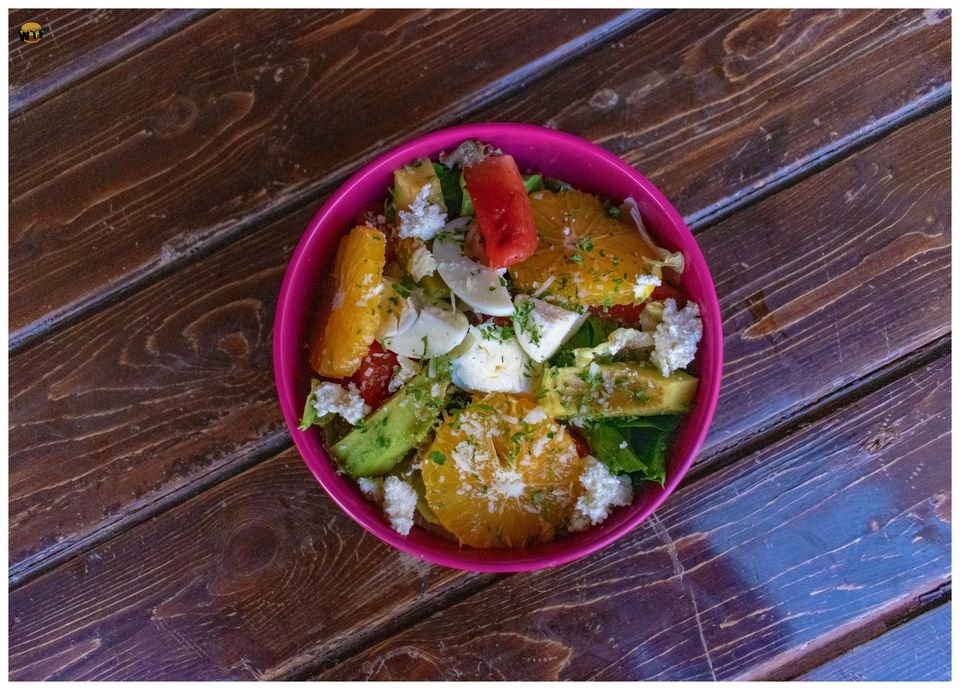 HUMMUS AND BREAD:-
Hummus with Falafel and Pita Bread (299 INR):- Idk why but for a last few days I've been wanting to have some falafel and It was driving me bonkers. I would've done anything to find out a great place to go to untill this great place came to me.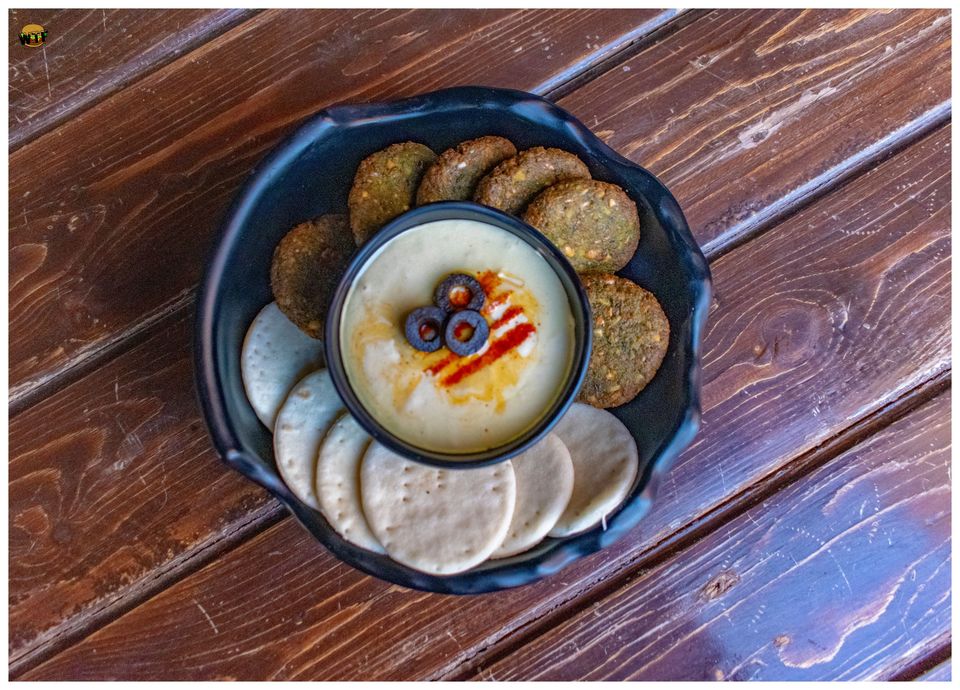 Chicken Koftas with Hummus and Pita Bread (299 INR):- While I was still wraping my head around how my wish for falafel came true with delicious Hummus and Pita Bread, more of those Hummus and Pita Bread came in with some amazing Chicken Koftas.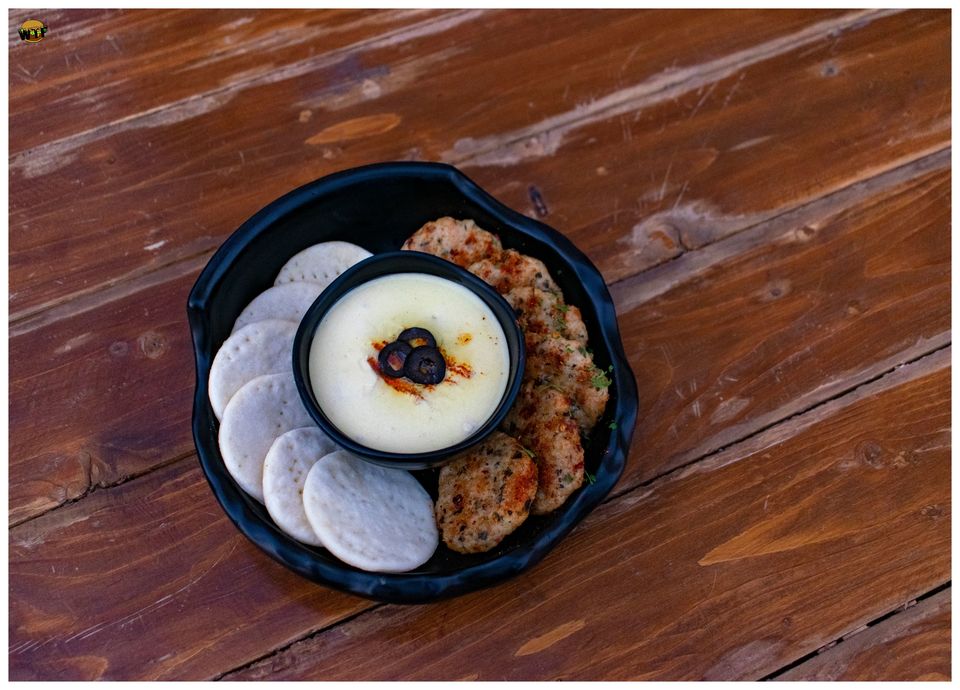 SHAWARMA:-
Vegan Mushroom Herb (209 INR):- These are the most filling shawarmas I've ever had. Chopped veggies with sliced mushroom pan tossed with herb and butter are not delicious to taste but filling enough that you call it a night in prolly just one or even half a Shawarma.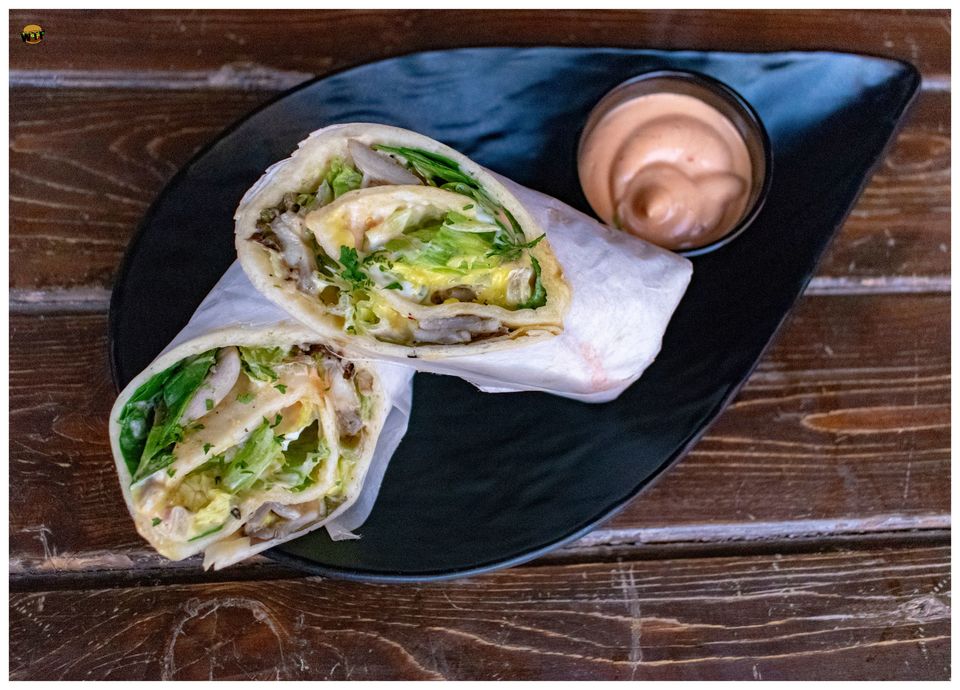 Tikka Wali Chicken (249 INR):- I repeat again, These are the most filling shawarmas I've ever had. And, I must say as innocently I enoyed soemthing that I did enjoy something with mushroom in it, Chicken Shawarmas with chunks of chicken cooked in charcoal, marinated in red pest yoghurt, and finished with sliced veggies were a big relief lol, and yumm to eat.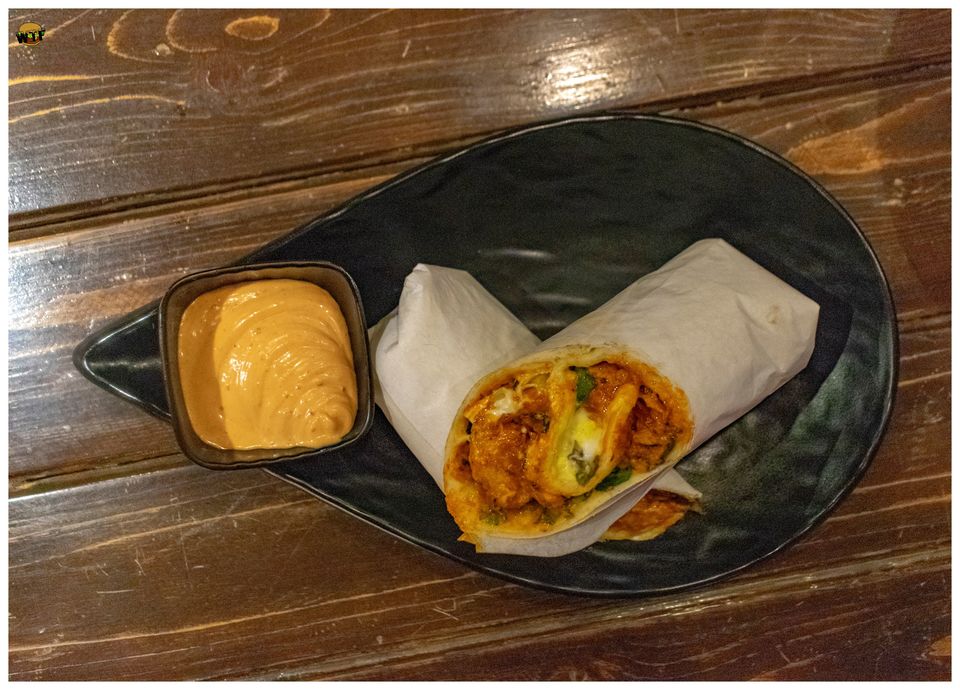 PIZZA:-
Future Classic Greek Chicken Pizza (419 INR):- Thin crusts pizzas are game at Makaza. Along with feta, roasted bell pepper, olive and basil, fresh parsley along with mozzarella, cheddar, parmesan and monte jack, it is absolute delish.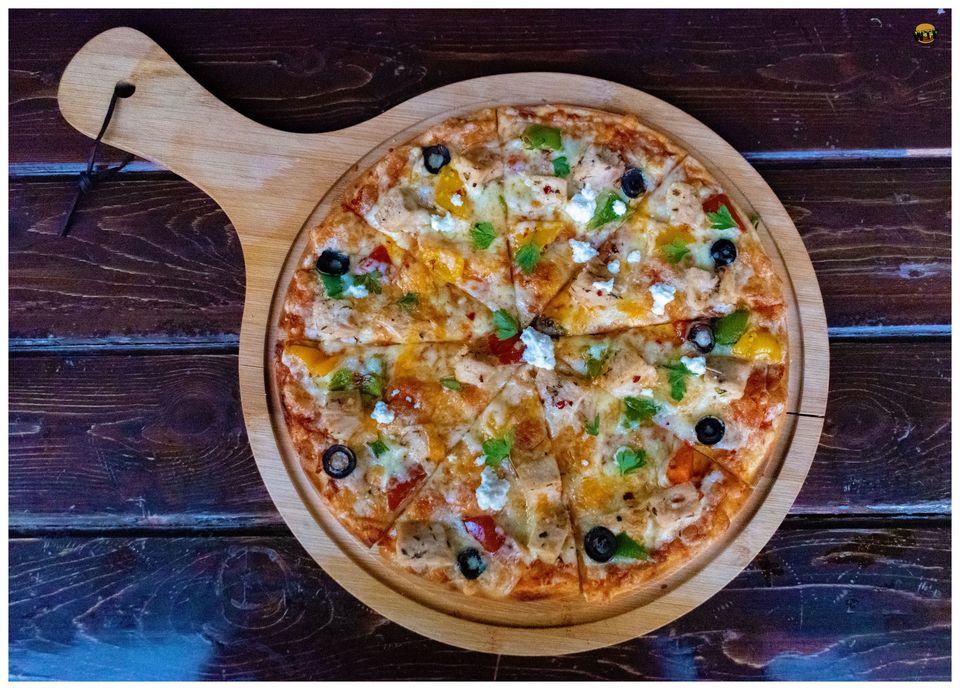 Future Classic Greek Veg Pizza (399 INR):- This is the one of those only times when I've found a veg pizza better than a non-veg one considering that non-veg one wasn't bad either.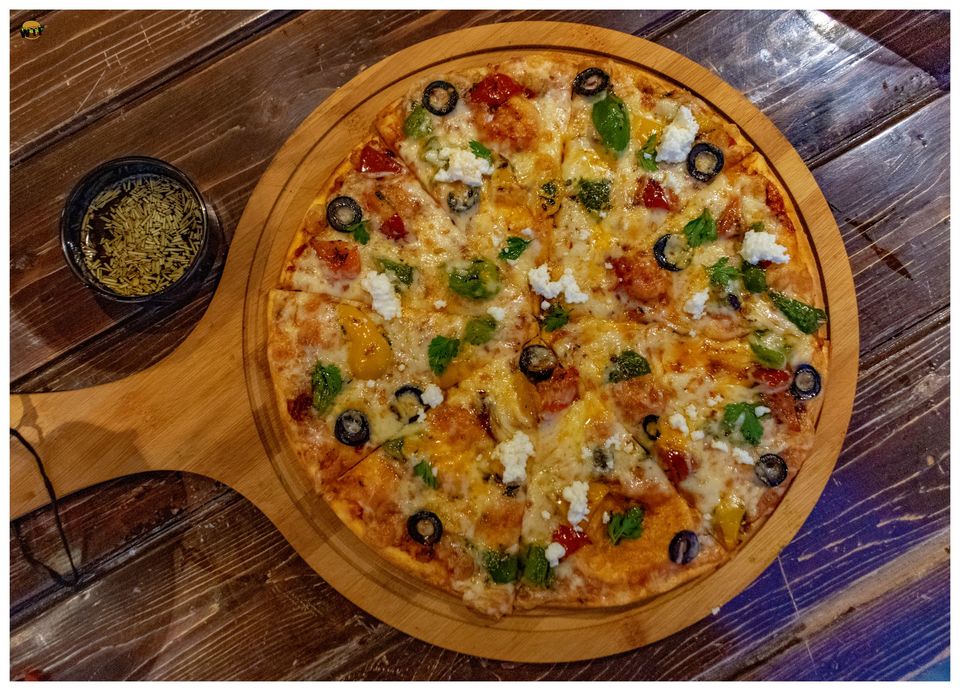 Naanchy Tikka Chicken Pizza (439 INR):- The name of this pizza comes from it's interesting shape. Tanoori Pita Naan is topped with tikkas along with mozzarella, cheddar and yellow cheddar.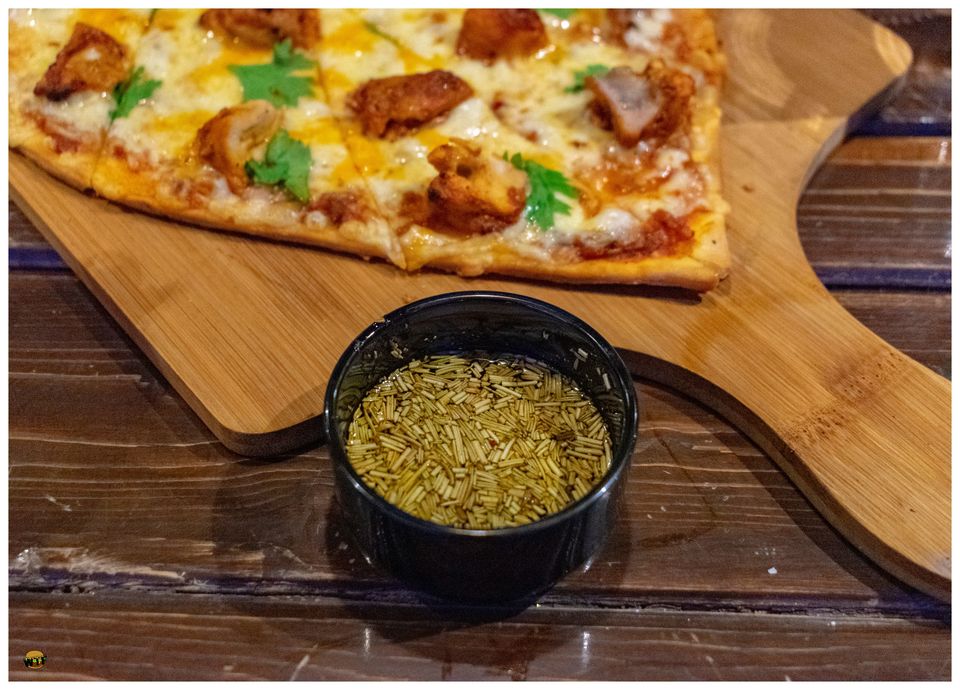 ORINETAL APETIZERS:-
Chilly Basil Paneer (359 INR):- I literally am in love with the fact that how every starter were made to a perfect level of spicy for my taste. A perfect flavour of Chilly and Basil were easily found in these crispy batter fried paneer.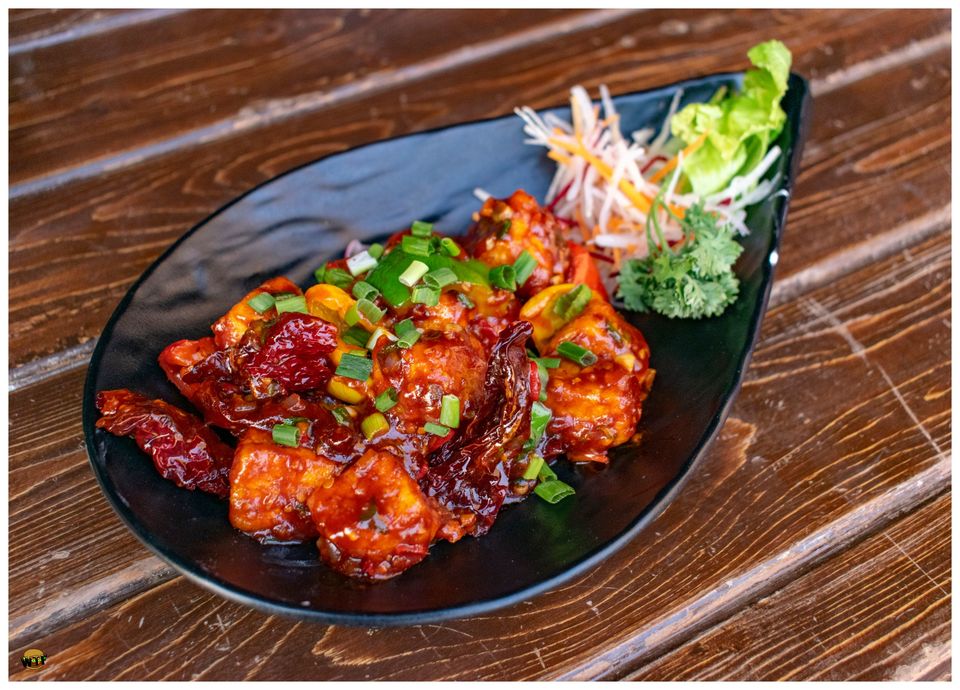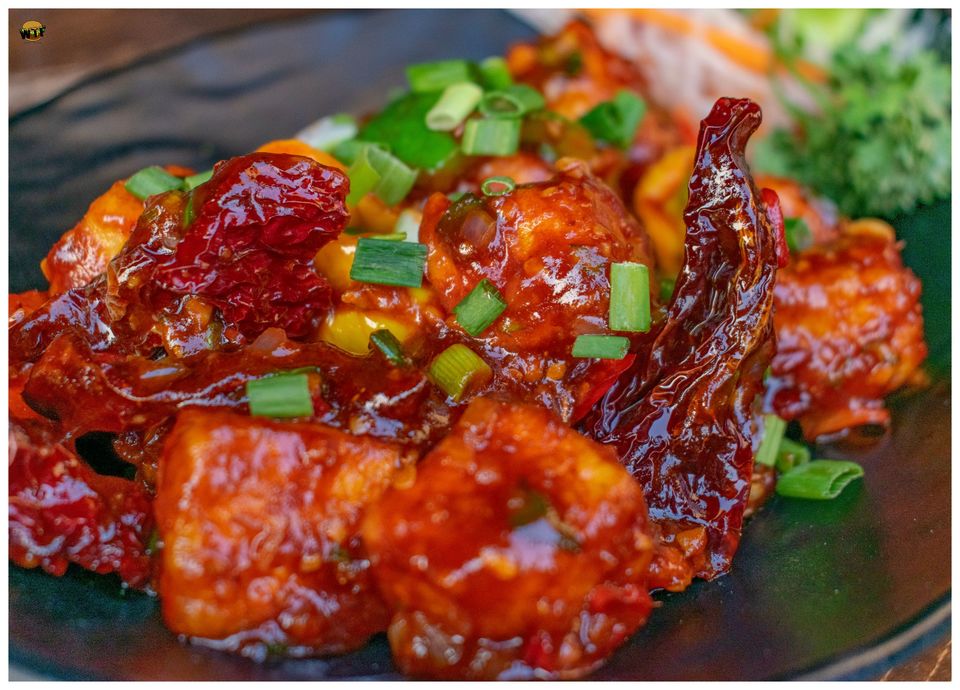 Sanghai Chilly Paneer (349 INR):- Made Chilly to the perfection these were the paneer chunks tossed in red sauce and soya sauce with bell pepper and whole chillies.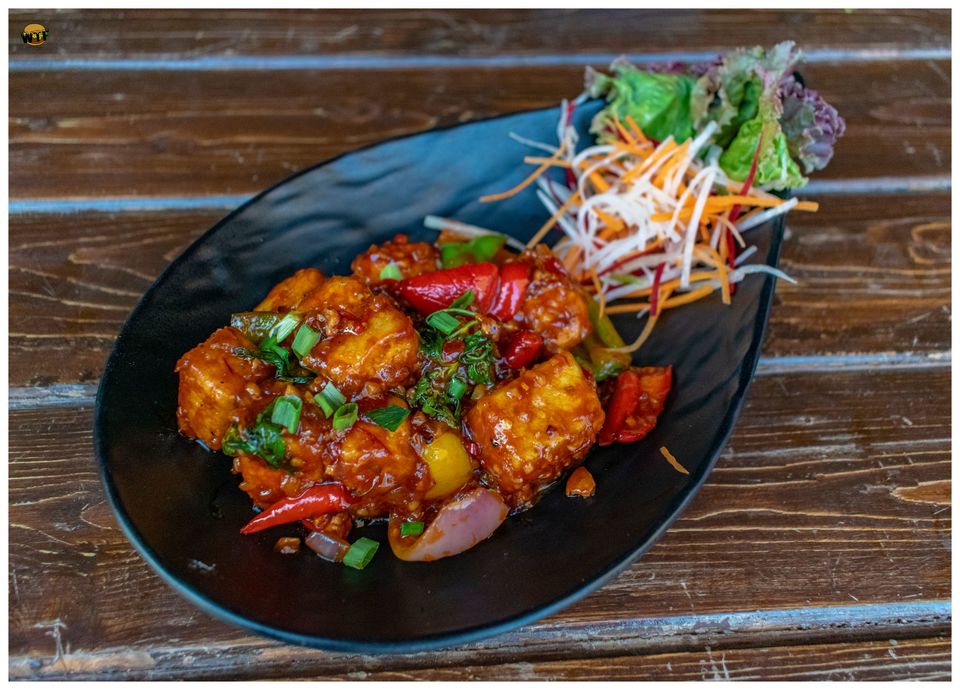 Kung Pao Chicken (379 INR):- I've had Kung Pao Chicken so many times before that I now have a whole expectation built up in my head already about how a Kung Pao Chicken should be like.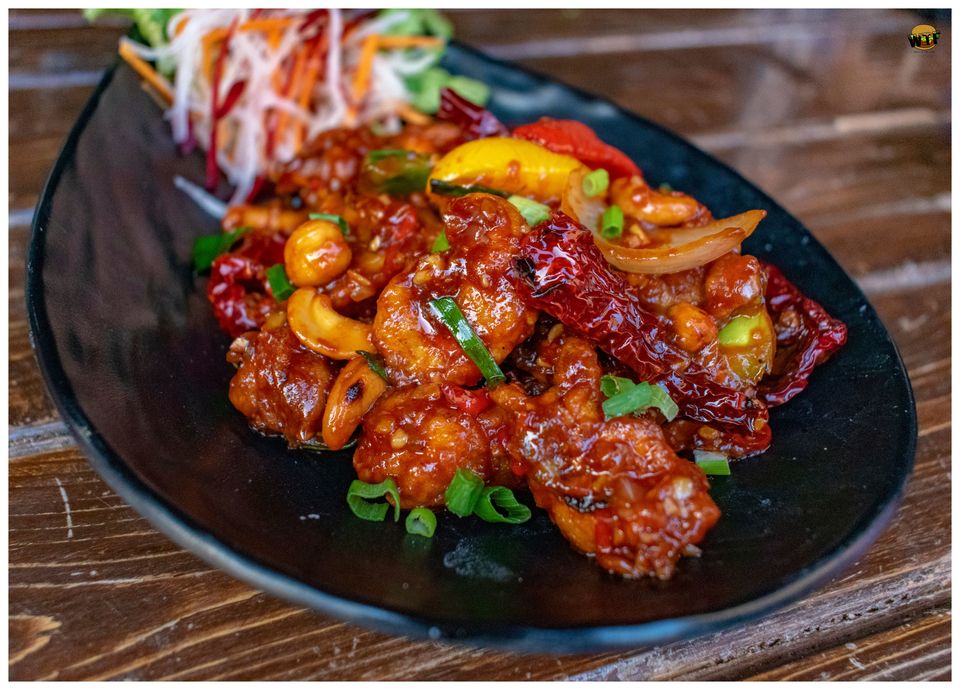 Indonesian Green Chilli Chicken (359 INR):- This is the best from the lot we are talking about, These chunks of chicken stirred in indonesian herbs, bell peppers and tossed in oyester and soya sauce simply won my heart.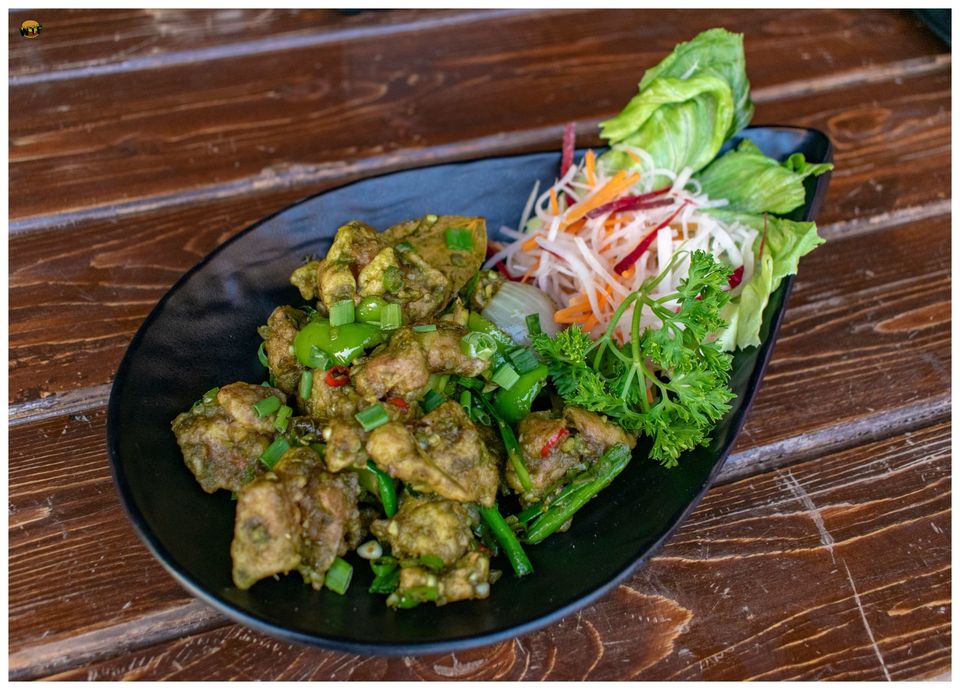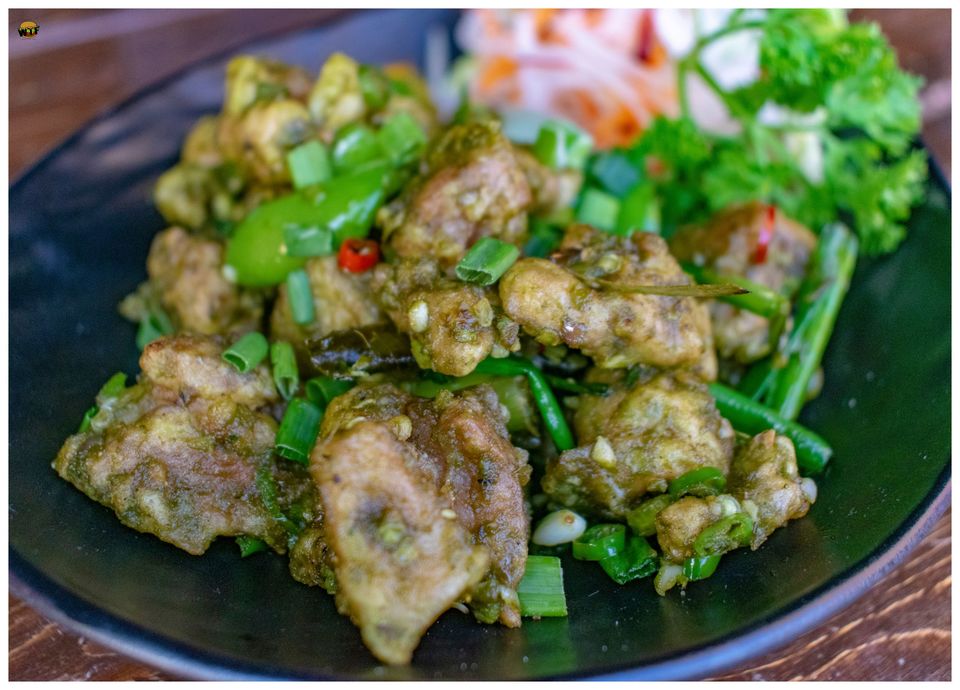 ORIENTAL MAINS:-
Makaza Prawns Khao Suey (419 INR):- Makaza Khao Suey is to die for, as tasty as it looked it completely overstood my expecations in terms of taste. These are chef special one-pot meal with noodles and veggies cooked in coconut milk and garnished with peanuts.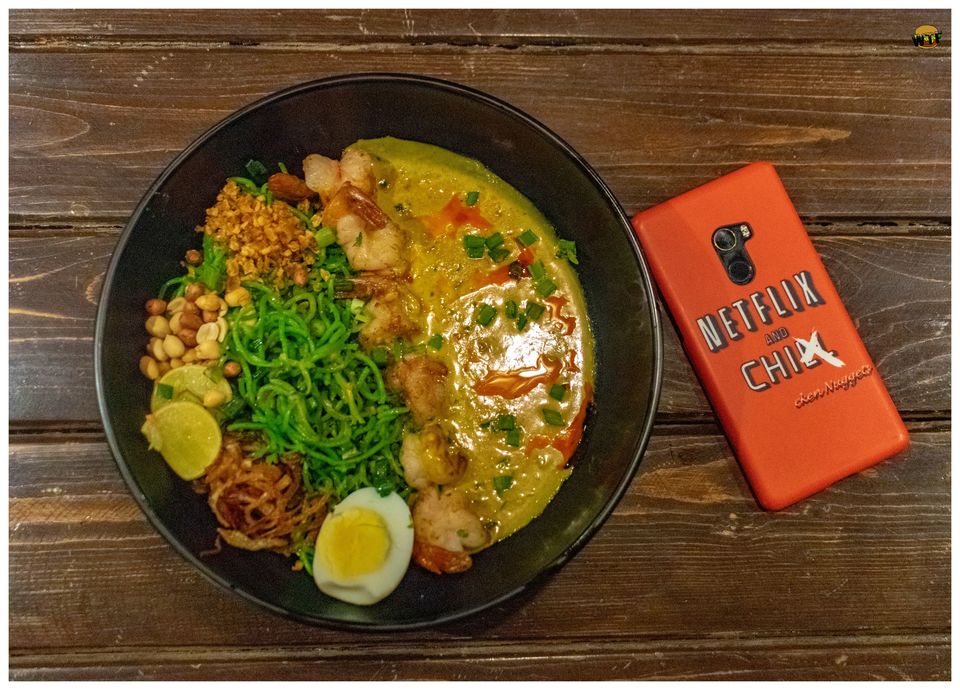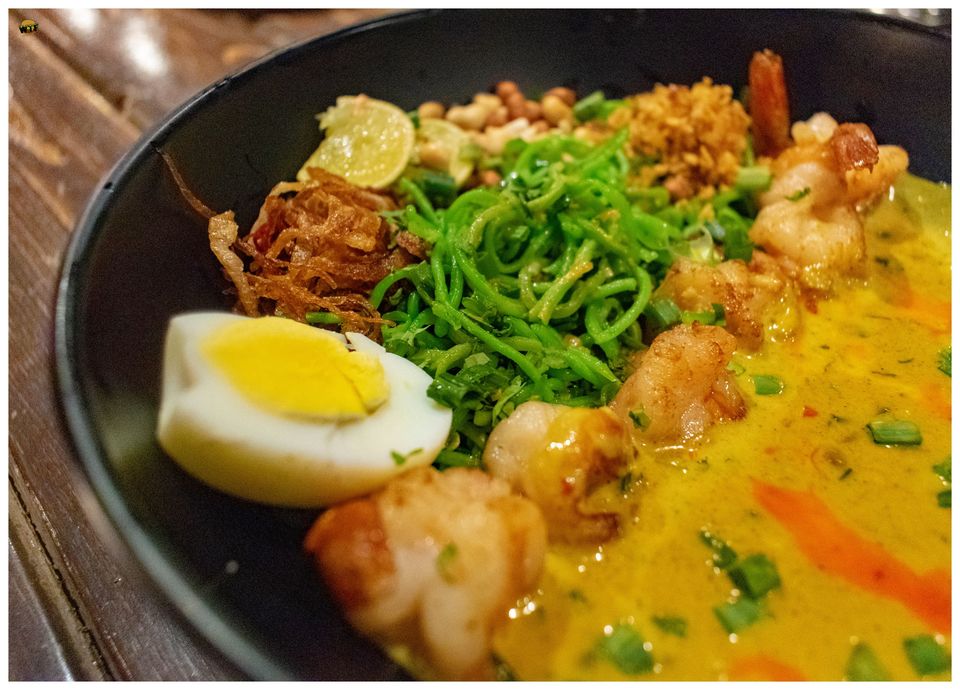 CONTINENTAL APPETIZERS:-
Chicken Souvlakia (389 INR):- Classic Greek recipe herb roasted chicken skewers with fresh lettuce and fruit is an amazing option to pick from a whole list of International Apetizers. The ones we had were a little high on salt tho, so you might check on that when you order.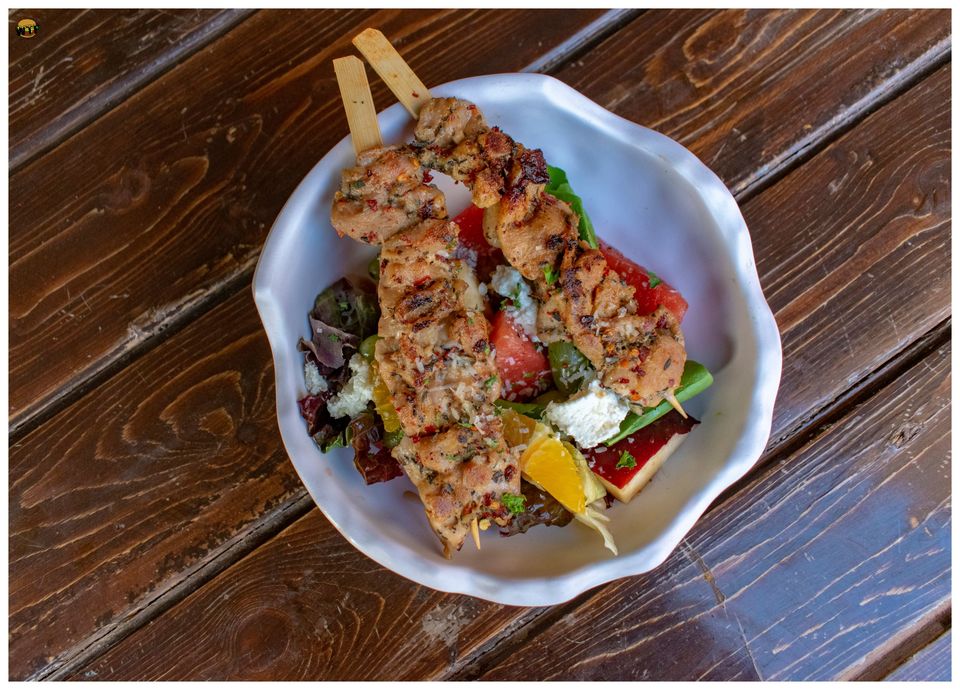 CONTINENTAL MAINS:-
Arrabiata Roast Sphagetti Fish (539 INR):- This was an amazing dish with herb baked fish fillet and sphagetti in creamy Arrabiata sauce.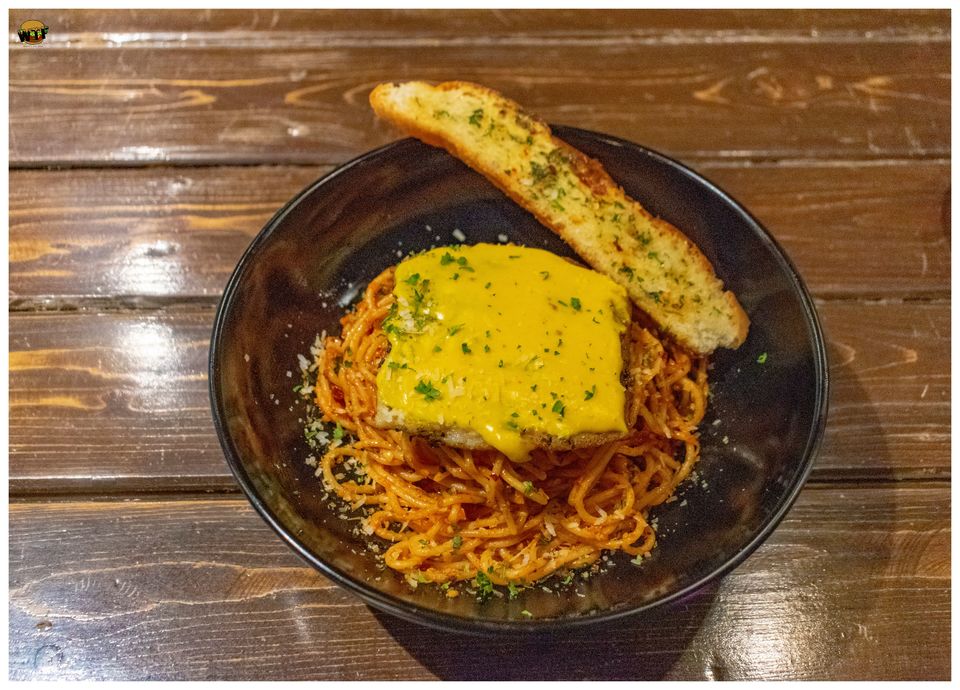 TANDOORI APPETIZERS:-
Lemon Garlic Kebab (389 INR);- As the name suggests, these were literally the big chunks of chicken marinated in lemon, garlic, yoghurt and are served with mayo and pita bread. If I'm not nad at judging things, this could also be a perfect appetizer to go with your drinks.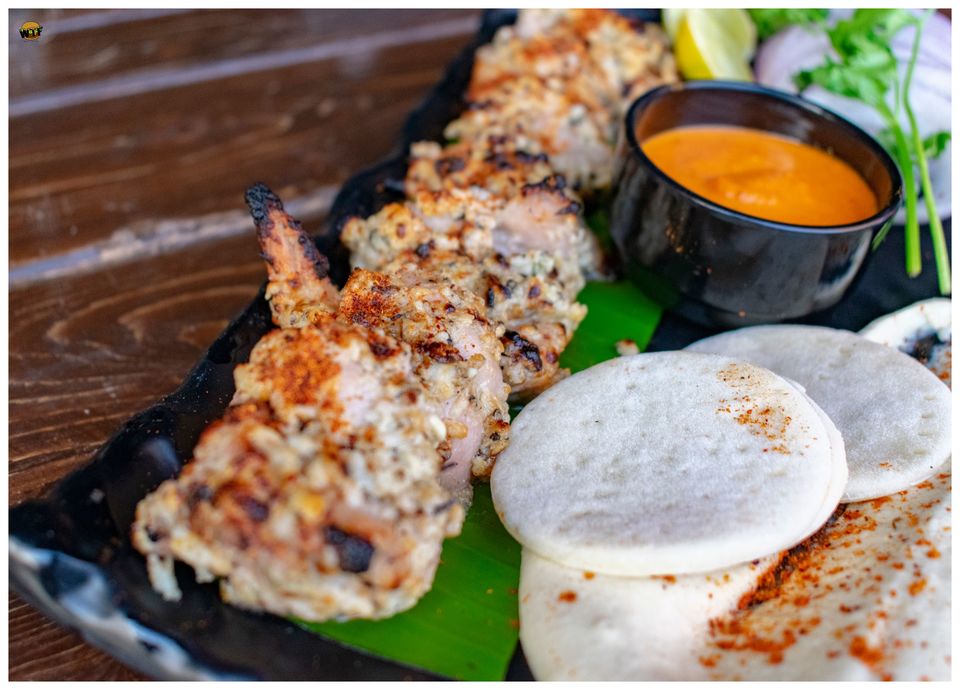 INDIAN MAINS:-
Chicken Fewa Tal (339 INR):- This is an amazing preparation of soft and juicy chicken with riverside spice in brown and thin curry and goes well with Malabar Paratha, Naan or any other bread or even rice for that matter.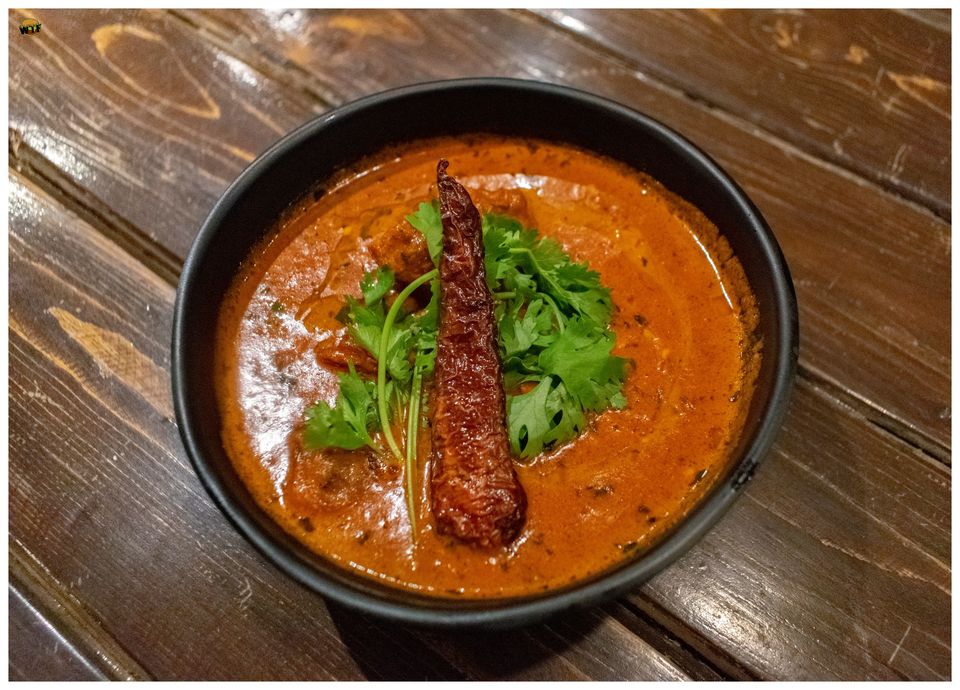 Chanar Dalna (319 INR):- Minced paneer coated and fried, and then cooked in tangy tomato curry lifts up all the flavours of the curry and just like Chicken Fewa Tal goes well with Malabar Paratha, Naan or any other bread or even rice for that matter.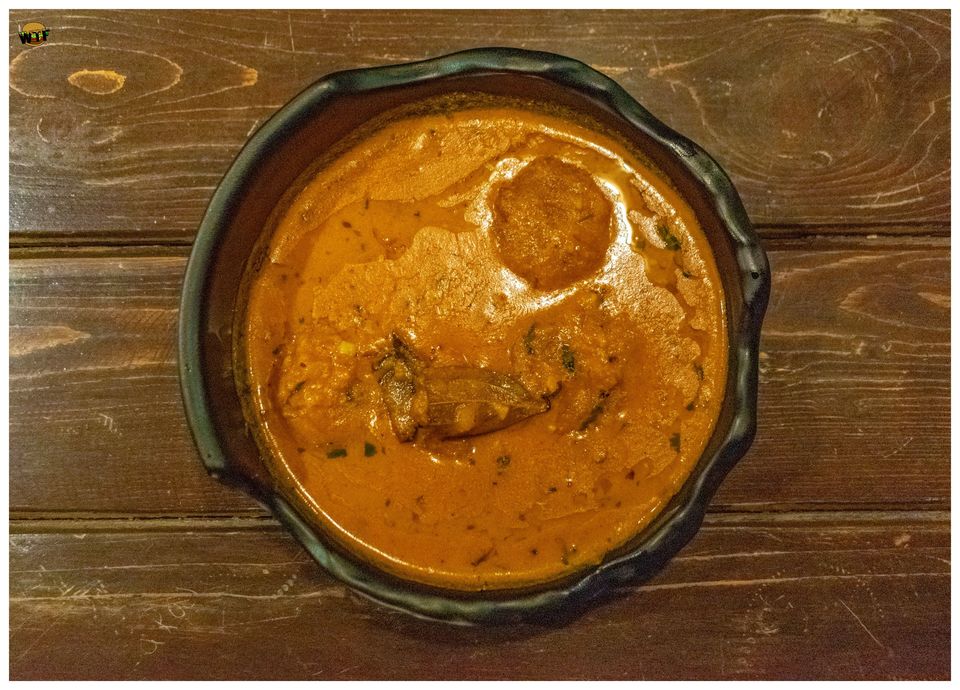 DESSERTS:-
Random Chocolate Gelato (249 INR):- This was a brown sponge cake topped with with two different flavours of ice-cream and topped with nuts and chocolate sauce.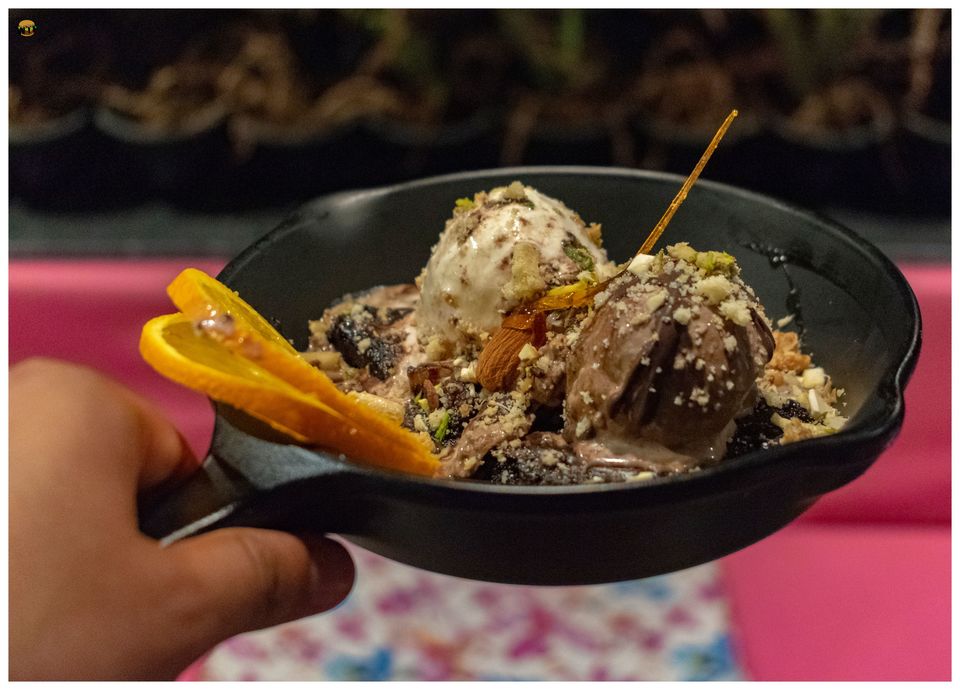 Chocolate Walnut Brownie (299 INR):- I love Chocolate Walnut Brownies. This walnut brownie made topped with Vanilla Ice-Cream proved that there could not be a better way to put an end to the evening.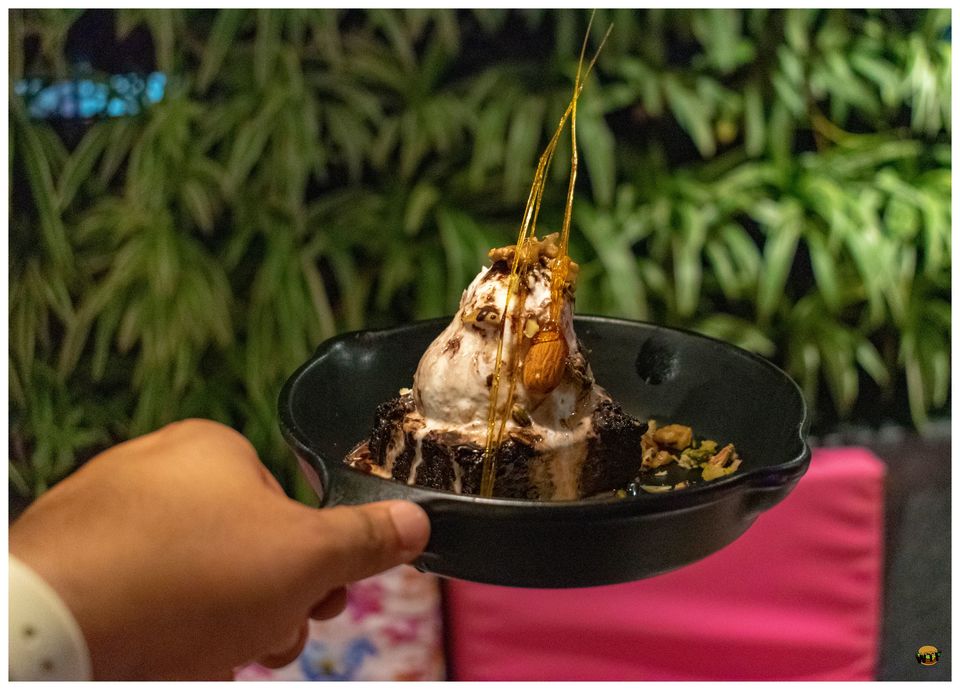 Now that I certainly know that the food at Makaza is simply as wow as the ambiance, I truly belive this is a perfect place to unwind your evenings at. This is a go-to-place if you want to take our your friends, family, or that special someone to dinner.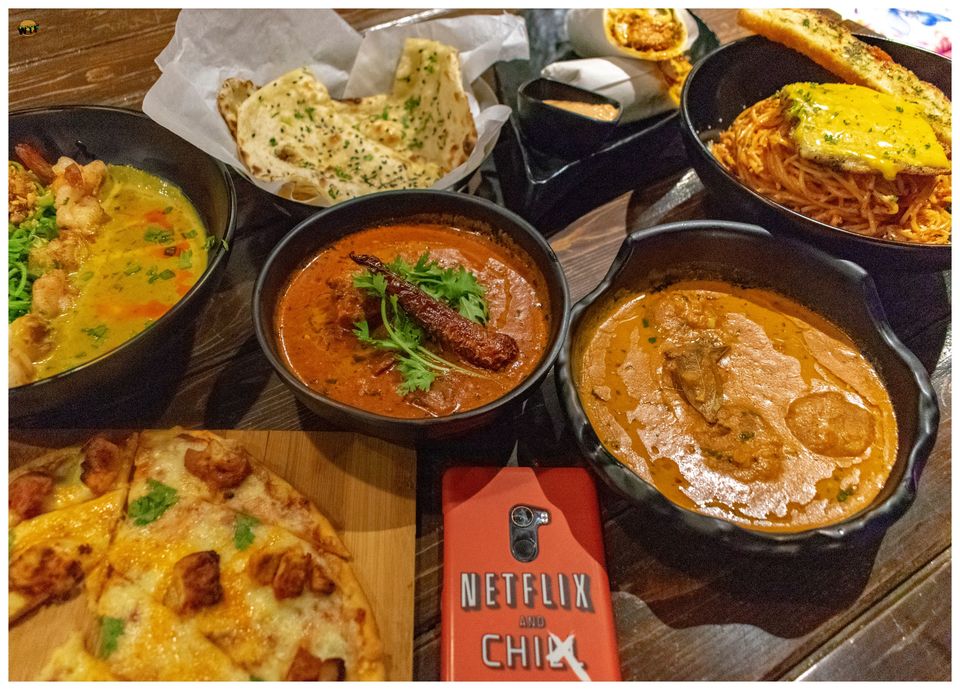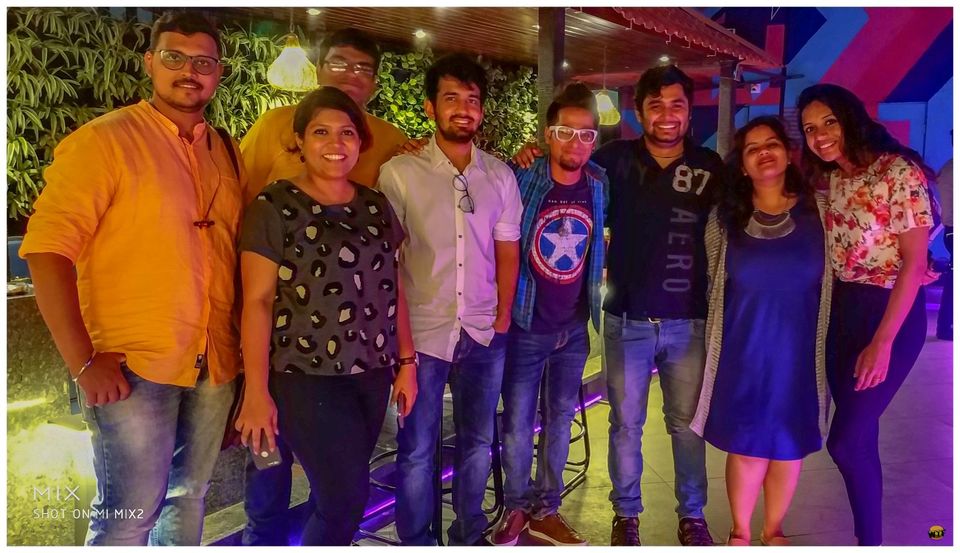 Thank You Sharvari Manakwad and Milestone for extending the invite and Thank You Team Makaza for hosting us.