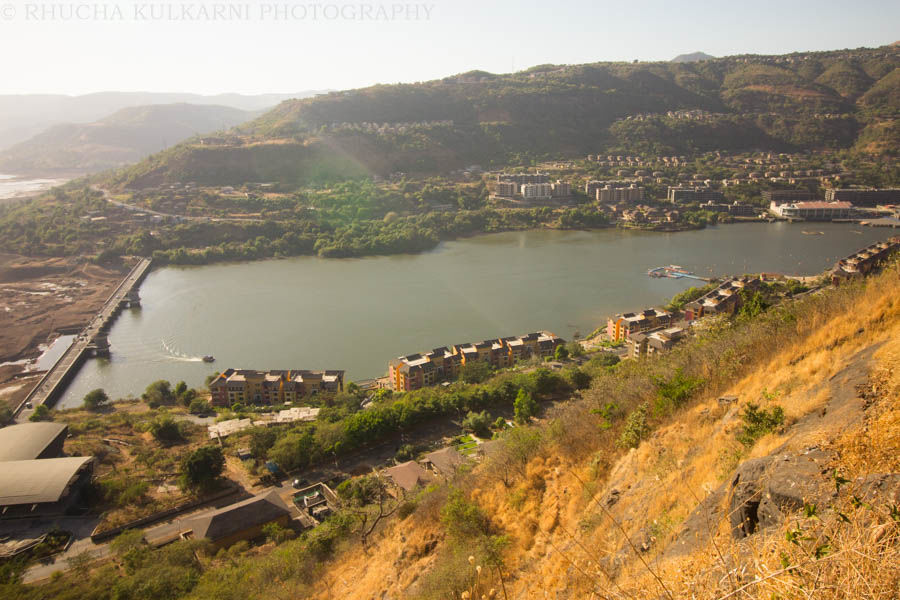 With New Year's long weekend just around the corner most of us would be a frenzy of "where to go-what to do" to ring in the new and ring out the old! Those who have planned their travel much in advance need not fret, and so shouldn't those of you who love unplanned, spontaneous escapes and are looking for destination 2018! So, this long weekend, if you haven't already planned, it might as well come as a boon. After all weekend destinations are the perfect escapes to relax and rejuvenate, a stone's throw away and hence best for the unplanned sojourn!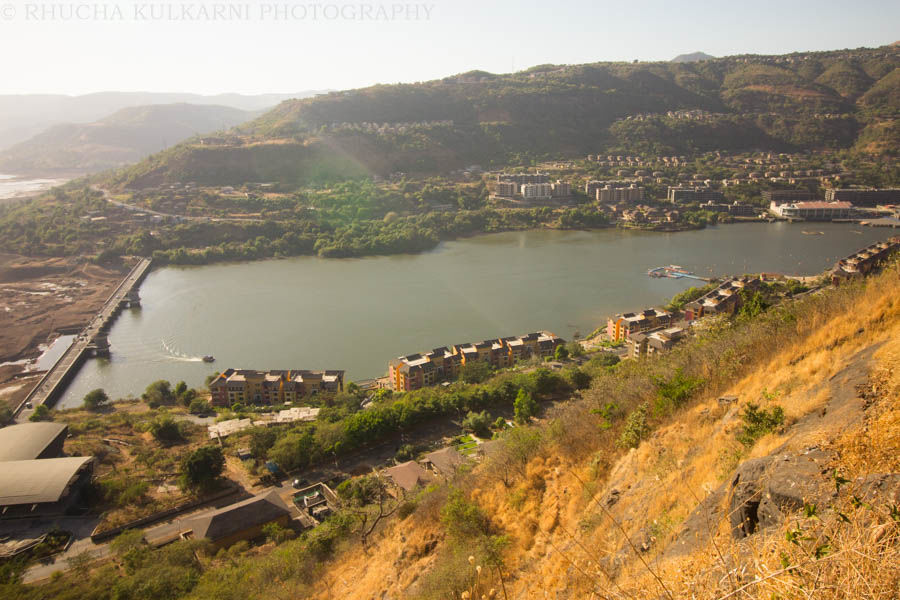 European Elegance
A 2-hour scenic drive from Pune (5 hours from Mumbai) through the luscious Mulshi valley brings you to a quirky mix of man-made and natural. After all, the Lavasa township is modelled on the idyllic town of Portofino in Italy, and even has a street and several buildings named after this place. Planned as a private hill city primarily by the developer HCC, today Lavasa stands as a unique centre of business, leisure and natural beauty. The township itself extends over seven hills, extending to over 25000 acres. But what makes it unique is that Lavasa is India's answer to eclectic Europe. While the overall canal and cobbled-street landscapes transport you to European vistas, the minute architectural details speak of fairy-taled times, making you reminisce of small-town charms. Victorian-style lampposts light your way as you enjoy a leisurely stroll on one of the main attractions- the lakeside Promenade. Vividly painted European-styled buildings line the waterfront, their bright colours reflecting off the shimmering surface of the Lavasa lake. Admire the fairy-tale like stone bridges or cobbled streets- Lavasa is all about architectural excellence, the European way. So, the next time you plan for the grand Euro trip, it may be a good idea to look closer home and plan a brief Euro-trailer.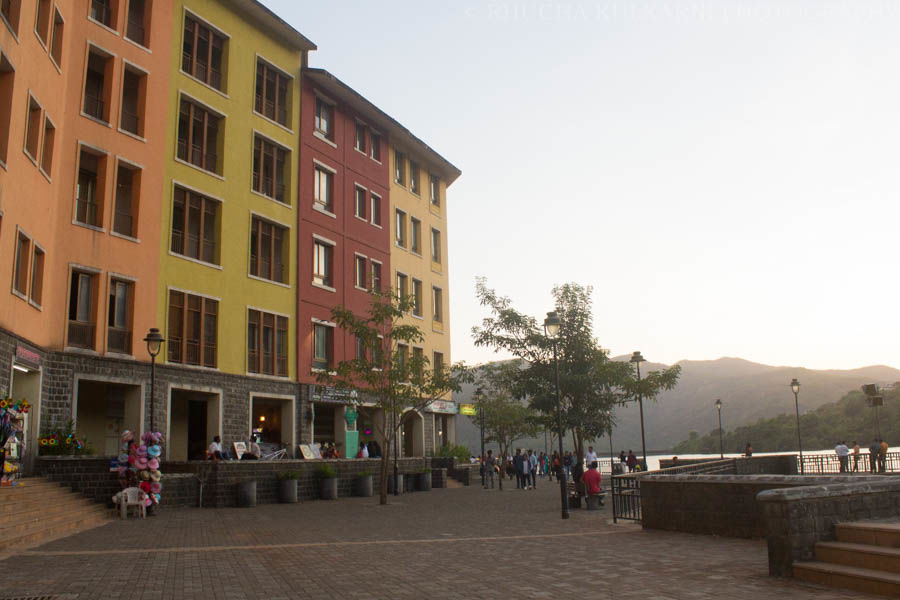 Redefining the Laidback Life
Lavasa is all about the laidback life. Time seems to have come to a standstill, and you might as well feel as if you are back to your childhood days, with a view of strawberry-coloured cotton candies and fluffy popcorn selling off the streets. Enjoy long walks along the promenade, hand-in-hand with your loved ones. And enjoy even longer luxurious meals in the different cuisine-restaurants that look out onto the lake. Hearty meals and heartier chats make for a perfect getaway from the humdrum of daily routine. What can be more fun than digging into an ice-cold popsicle as you fight the year-end chill in the air? Or savour some crackling French fries as you indulge your taste buds for New Year's cheer. Feast on good food and better sights in this township that is sure to warm your heart. Another great way to attune oneself to the slow pace of life at Lavasa is to settle in one of the promenade-side cafes with a great book and read into the late afternoons while sipping a piping cuppa. Or head to the Dasvino Town and Country Club where the young ones can enjoy a refreshing dip in the swimming pool, and the elders can bond over a round of billiards. If you are here solo, go the soulful way and indulge in some self-indulging therapy like exotic ayurvedic massages, ayurvedic treatments, and yoga classes in one of the many resorts. There is so much to choose from, a Lavasa trip might as well extend from a weekend escape to a couple of days of bliss!
On the Adrenalin Edge
Lavasa comes with its quirky side too, it's not all slow and soulful. A walk further away from the Promenade and towards the Baji Pasalkar Reservoir is sure to unravel the action-laden side of Lavasa. The whirr of water scooters and pontoons is sure to make the kids jump with excitement, while the grown-ups can laze around in pedal boats. Your adrenalin levels are sure to reach a new high with the variety of games on display at the Games arcade, such as electronic darts and photo-play at Neo Spark. X-Thrill is another adventure camp located at Bembatmal near Lavasa with facilities such as rappelling and rock-climbing. Lavasa is thus the perfect place to let go of your inhibitions and indulge in some dare-devil as the year ends on a literal high note!
Hiatus in the Hills
All of this man-made indulgence is well complemented with a rejuvenating dose of nature. Ensconced amidst the bio-rich Sahyadri mountain ranges, the presence of the Warasgaon lake, makes Lavasa a nature and wildlife lover's haven. A number of nature trails lead off into the surrounding hills. The wildlife buff can whisk out a pair of binoculars and swoop in onto a number of colourful migratory birds, winter being a key migratory season for our feathered friends. You can also opt for a short day-detour and learn the art of camping in Temghar. Lavasa is a place to not just enjoy nature, but understand the significance of natural environments and resources in our hyper-urbanized lives. Bamboosa is one such locale, an outcome of environmental respect and consideration. It is a local factory that produces bamboo products in a sustainable and eco-friendly manner by involving the local community. It thereby helps create a continuous eco-livelihood for the local villagers. Give your nature-hiatus the perfect ending with a silent soaking in of the sunset over the Lavasa lake.
With its altitude of about 3000 feet above sea level, and pleasant weather most of the year, Lavasa is one of the most sought-after hill stations near Mumbai and Pune. This township takes on various hues, to appeal to every traveller, from the family weekender to the solo soul-seeking bum. And this is where the real charm of Lavasa lies- in being something for everyone, and that too a stone's throw away from our usual urban dwellings. So rather than rushing into the new year at the same mind-boggling pace with a raving party, why not take it slow and steady and usher in 2018 with an aura of peace and love.
Best Time to Visit:
September to March. Lavasa takes on luscious green hues during the monsoons, and develops a pleasant nip in the air during the winters.
How to reach:
Nearest airport is Pune airport. Lavasa is reachable by road from Pune (~65 km) and Mumbai (~195 km). The nearest major railway head is Pune. It serves to be a great road trip experience.