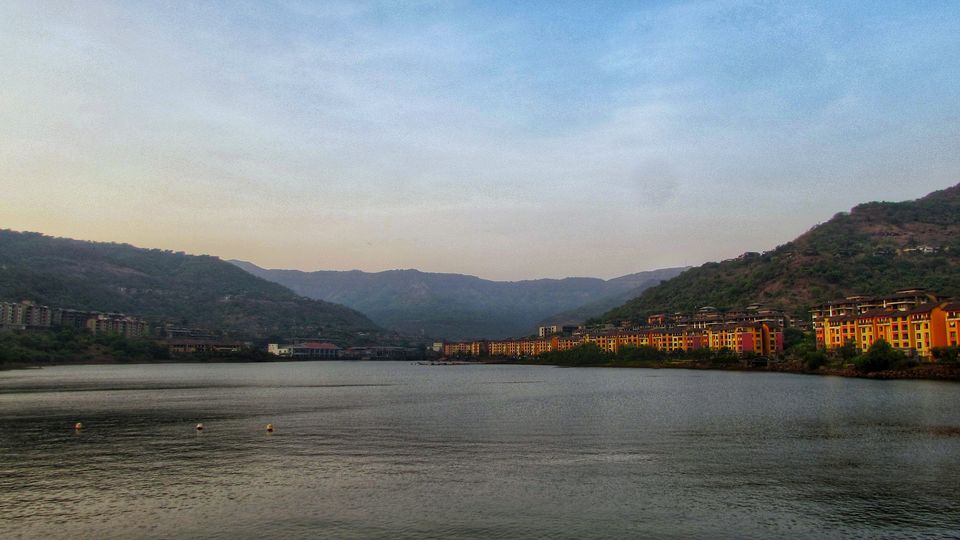 When an impromptu decision for a holiday travel is made & there is no advance planning, then the choices of destinations are very limited. I suffered a similar dilemma when I decided for a weekend getaway this summer.
After evaluating options such as Daman, Diu, Mahabaleshwar and Goa, I settled for Lavasa. Although I had heard about this place, I still was very apprehensive about it.
We left Mumbai at around 0645 in the morning. We traveled through Lonavla, stopped for a breakfast at the food plaza after Talegaon Toll and after crossing Hinjewadi junction; we reached Chandni Chowk and took a detour towards Lavasa. It was a distance of 46 kms. from Chandni Chowk, most of which was through different villages, bumpy roads and close to 35 kms. of winding roads uphill.
At the entrance to Lavasa, we paid Rs. 500 as parking charges for our vehicle. We had booked a room at The Waterfront Shaw. This hotel was made up of several apartments, consisting of 2 storeys. On arrival, they offered an option a Studio apartment of either 2 rooms or 3 rooms, which included a kitchen too. The kitchen had items of basic requirements like a refrigerator, a microwave, an induction cook top and some basic cutlery. So one could either opt to eat at the restaurants at the hotel or cook their own food. This hotel was situated at the Promenade itself. Waterfront Shaw had many choices in terms of restaurants called The All American Diner, Pizzavala, Chor Bizarre, Oriental Octopus, Granma's Homemade and The Revival. The All American Diner served buffet breakfast in the mornings plus round the clock snacks like sandwiches, burgers, milk shakes etc. If you wish to have some Chinese food, you could choose to eat at Oriental express and for some lip smacking traditional Gujarati and Rajasthani food, you could eat at The Revival. The Revival also served Chats in the evenings. For some yummy Frankies or Pizza, there was Tikka Town and Pizzavala.
Apart from The Waterfront Shaw, there are two hotels near The Promenade namely The Fortune Hotel and The Mercure. As you enter Lavasa city, there is another hotel called Ekanth – The Retreat. Apart from the above, there is the MTDC hotel called The Lake View Cottage.
Highlight of Lavasa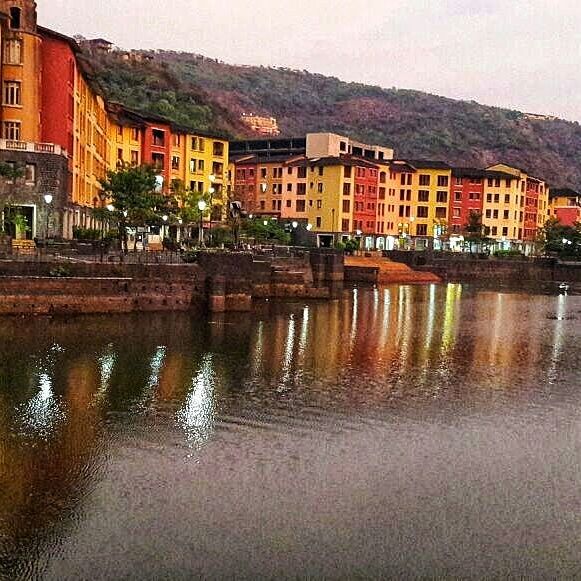 Waterfront Shaw is situated at The Promenade. The Promenade had some more big and small restaurants such as Cafe Coffee Day, Smokin Joes Pizza, Indulge Restaurant etc. and also outlets such as Baskin Robbins and Mapro too. There is also a small retail shop here, where you can buy playing cards, grocery, dry snacks, ice creams, cold drinks and even certain frozen items. The Promenade faces the Warasgaon Lake – the highlight of the city. One can sit near the lake and enjoy the peace and tranquility any time during the day.
Things to do in Lavasa:
Lavasa is a very small city. It is a perfect place for relaxation and rejuvenation. It is not a place where you can expect your day to be abuzz with activity.
The Town Hall of Lavasa is adjacent to The Waterfront Shaw and opposite that there are small eateries and a small store. There is also a person who sits there with bicycles that you can rent out for a ride. They charge you Rs. 200 for a 20 min ride. Such bicycles are available even near the convention center that is across the Promenade, near the lake.
One can also indulge in a nature trail. There is a pathway that has been made near Hotel Ekant. This is a 2.5 kms. walk through green trees and wilderness.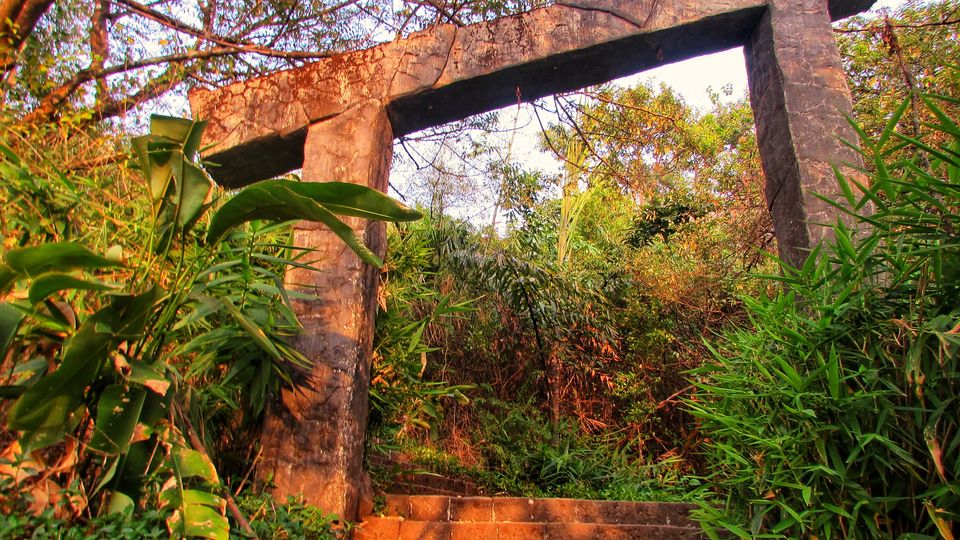 If you are a person looking for some adventure, you may head to X thrill adventure camp. It is located around 11 kms. away from the Town Hall on the opposite side of the city. It is an uphill ride, to the adventure camp through winding roads. Here you can indulge in activities such a zip lining, rifle shooting, archery, paintball shooting etc.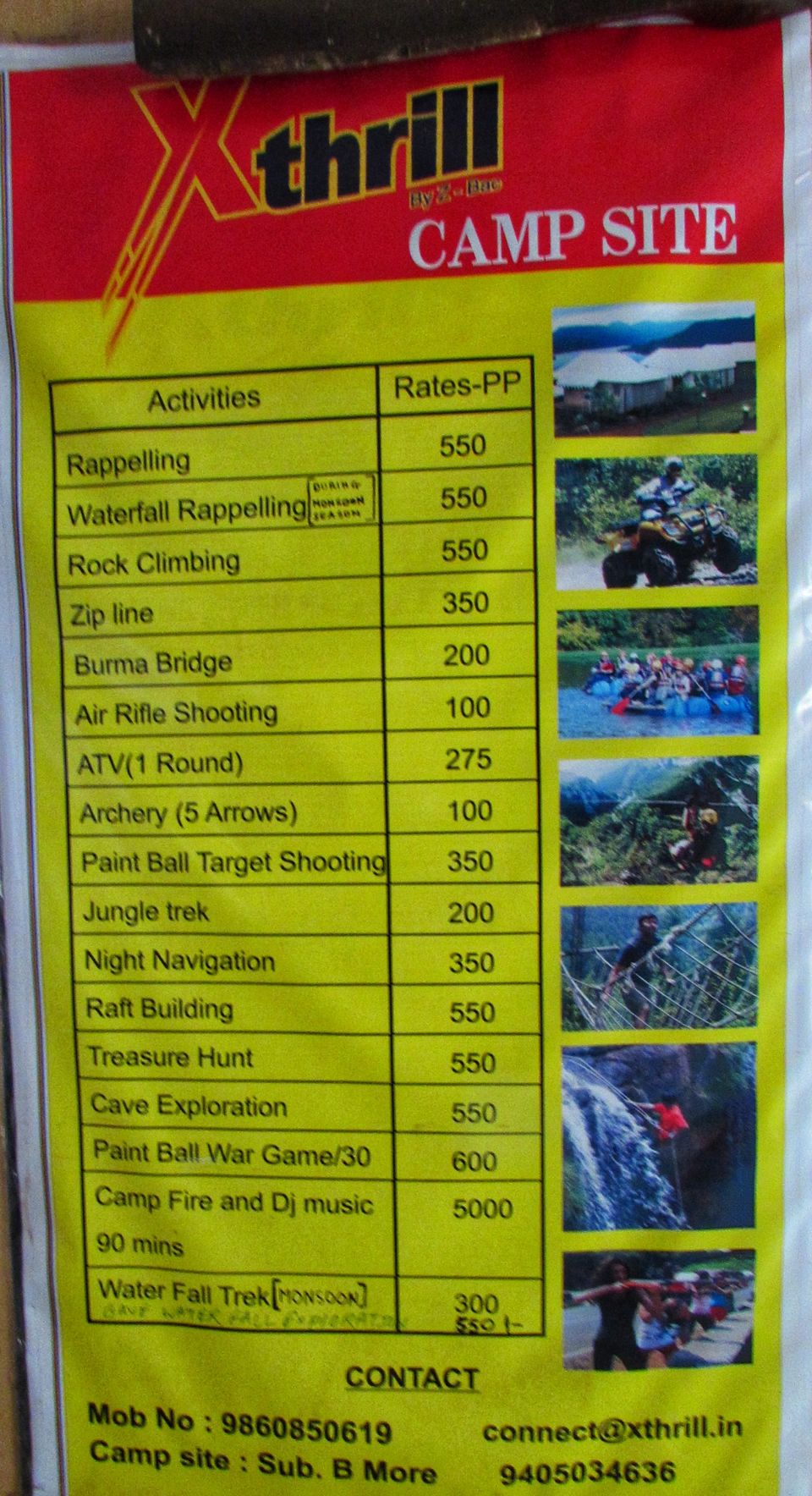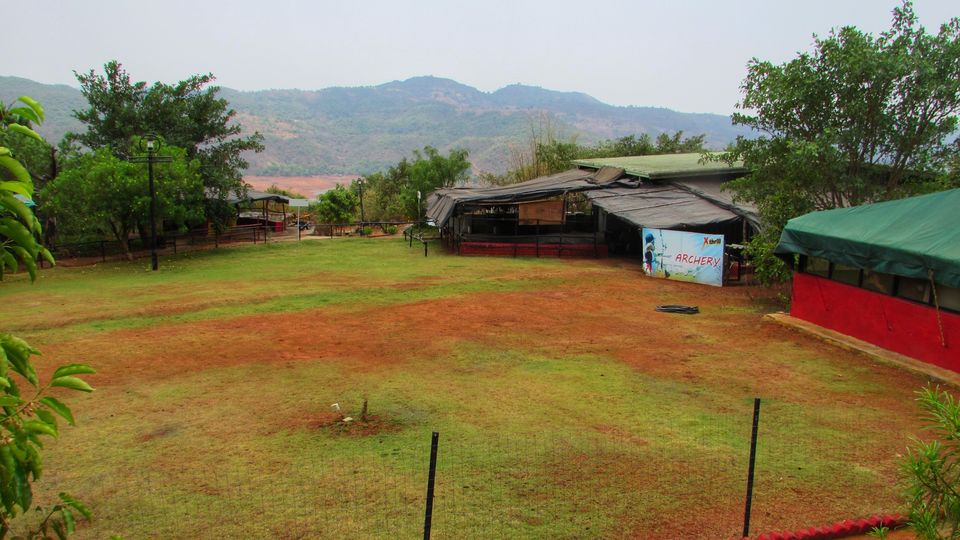 Next to the convention center is the clubhouse where there is a swimming pool and a spa. There is a game zone as well, near The Fortune Hotel and a mini train called Lavasa express that takes you through the city. A minimum of 7 people are needed for the train to be operational.
But the best things to do in Lavasa are to go for walks, sit near the lake and enjoy the cool breeze and relax. If you are lucky and if it rains (we were lucky to witness this) then the look of the entire city gets transformed. The trees, the plants and even the mountains suddenly seem to come alive, in all freshness and greenery and the temperature turns out to be soothing too.
So, the next time you are stressed and need a short break from the city life, head to Lavasa city, for a relaxing and rejuvenating experience. It's a city with a difference, devoid of traffic, pollution and even dense population, unlike other urban cities.