Being the highest point in the Thane district, Mahuli fort trek is a perfect weekend getaway to take a break before you start your busy schedule in the city of dreams.
To reach the base village of Mahuli, one has to reach the local central railway station of Asangaon on the Kasara route. We start from CST station, boarding Kasara fast local and manage to reach Asangaon by around 0830 hrs. Auto rickshaws are available from outside the station to Mahuli village at a fixed tariff of INR 250. There are ST buses too but the bus stand is not near to the station and the buses are very frequent. On reaching the village there are few snacks and tea stalls where you get vada pav, misal, poha etc. Lunch orders are also taken which one can have after the descent from the Mahuli Fort Trek.
Setting out on the Mahuli Fort Trek
One encounters plenty of steps to start the trek which definitely challenges your calves. In an hour, we reach a plain land patch from where the top is visible. But the climb further is a task, and there are a few high boulders to negotiate which becomes a bit tough with the rains. After a total of around 2.5 hrs, we reach the top and the view from here is just amazing. Waterfalls carving the hills, green patches of Thane and a sky full of clouds.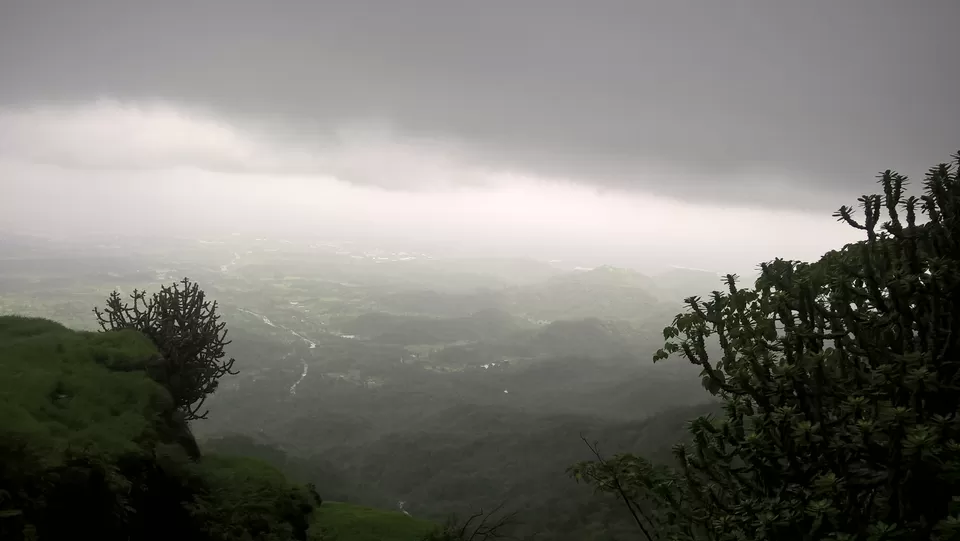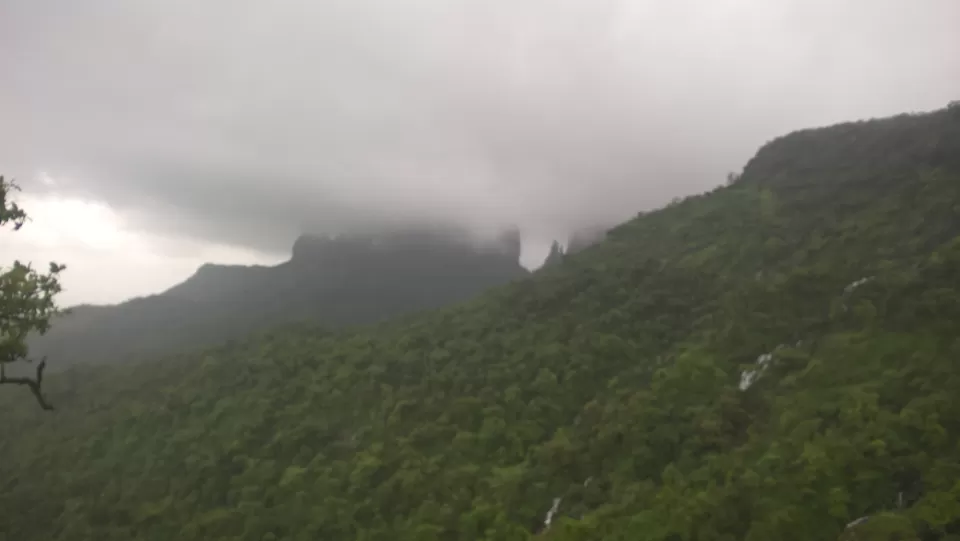 After reaching the top of the Mahuli for there is a 15 min walk further which took us to a Shiv temple. Here, one can see the ruins of the fort and its main door and a few stone carvings and caves.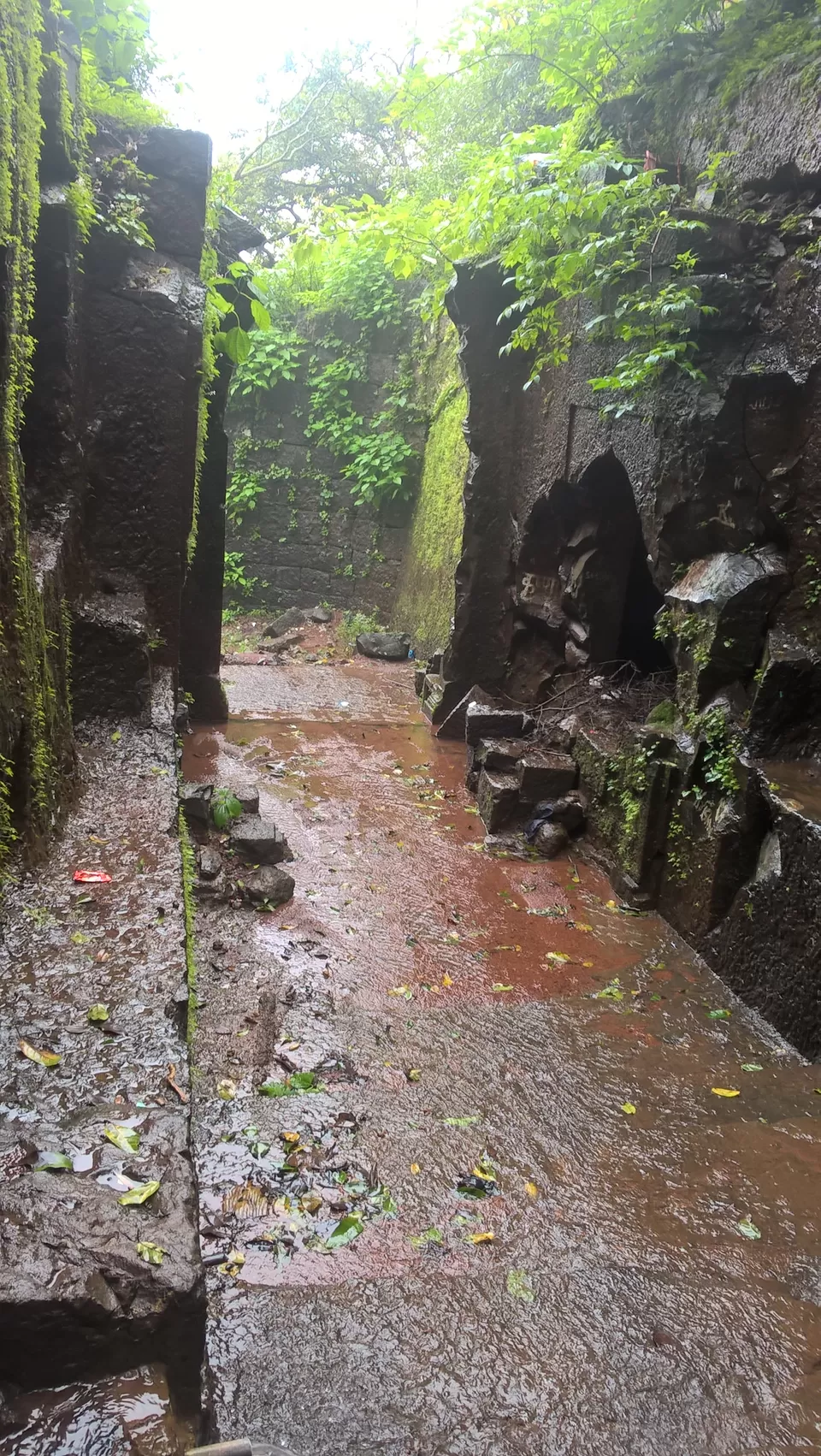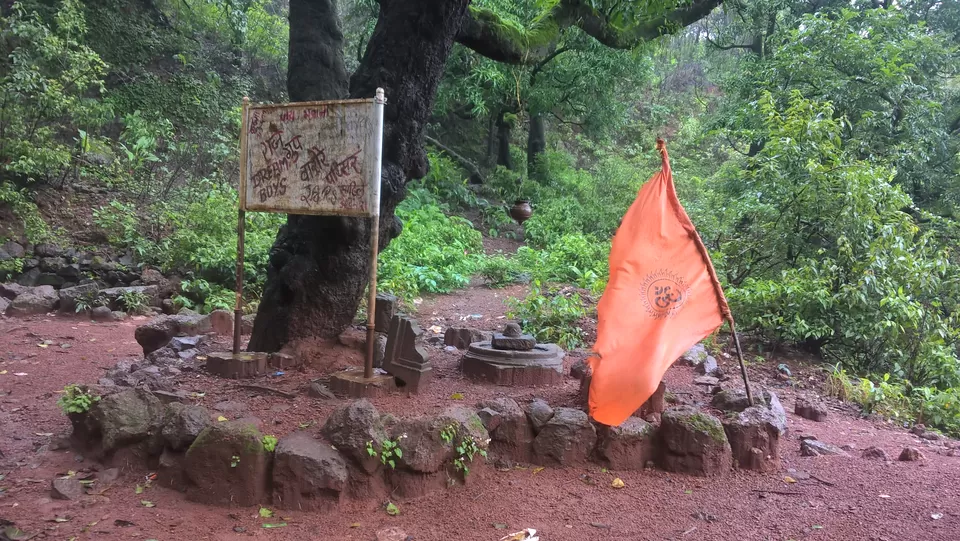 Descent of the Mahulu Fort Trek is much easier and one can soak in the waterfalls at the base. But beware as this place has now become an open bar as many of the locals come here with alcohol and just ruin the place with plastics and bottles. There is a forest check post at start of the Mahuli fort trek which does not fail to charge you with a ticket but does not bother to check the bags for alcohol and plastics.
Total expense for the trek was under INR 400.
Have you been on the Mahuli Fort Trek? Tell us all about it in the comments below! Or write about it