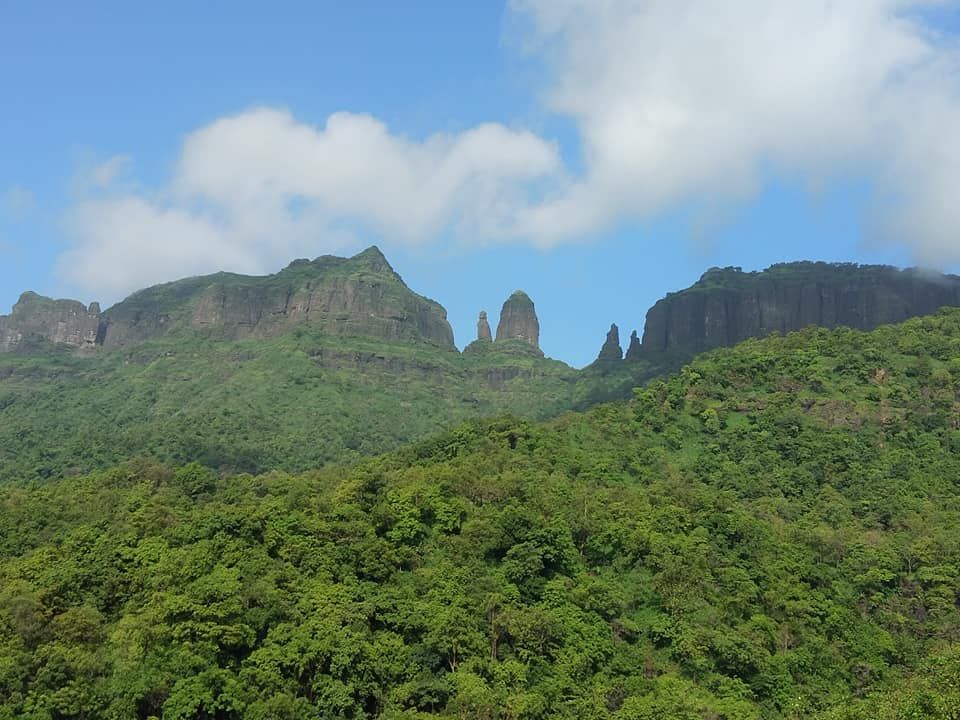 Backpacking in Western Ghats comes with a lot of surprises. The pristine views that you get from your friend's apartment in Thane is nothing less than a high end resort. But as a North Indian, I entered Maharashtra with the notion that trekking means Himalayas. Now I realize how wrong I was!

One weekend, my friend told me that they are going for a trek nearby and if I wanted to join. Trekking in Thane sounded like a joke and I assumed that they are going to climb some local rock formation like I did at Kanheri Hills. This destination was Mahuli Fort and is the highest point in Thane District.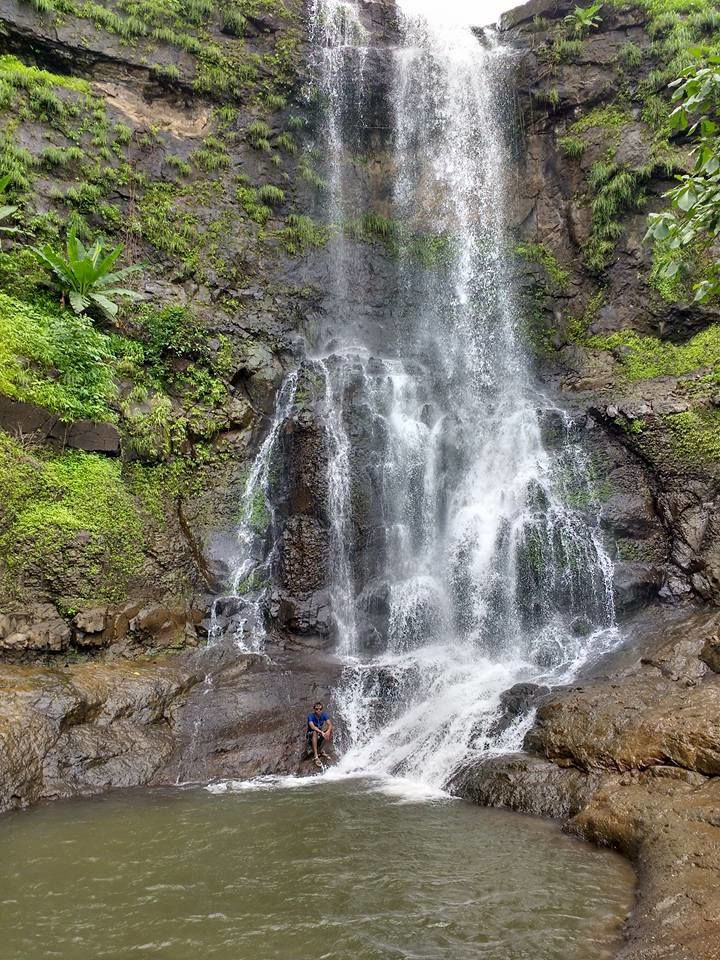 But, Mahuli Fort is located at a height of 2816 feet and for a Western Ghats location it is not to be taken lightly.
Reaching Mahuli Fort – Asangaon is the nearest railway station from Mahuli. This local can be taken from Mumbai CST or Kalyan Junction. From the station, the base temple is about 4 km away and you can either hire a rikshaw or walk. Once you are at the base, the trek for fort can be completed in 3 hours.
Most of the locals who trek to Mahuli fort, camp at the temple that they use at base. A couple of trek groups from Mumbai and Pune come here with their own gear, travel overnight, reach early morning, trek and then return to their respective cities. For the Mumbaikars, Mahuli fort is a perfect weekend getaway.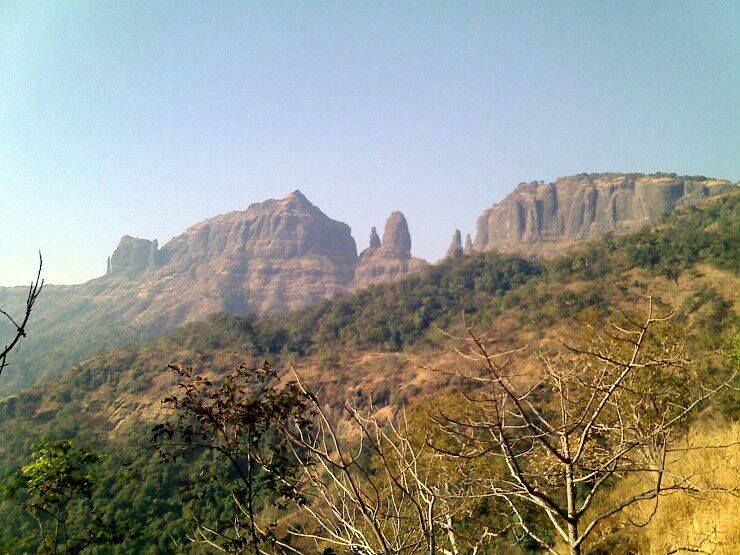 Mahuli Fort is one of those treks where you need to start in the morning. As the sun comes out, the whole area becomes bright and the shades of green simply start showing up in every corner. The trek starts from Manas temple and any local would show you the way. Many trekkers prefer climbing the fort during the monsoon season but trust me, the post monsoon and the winters are the best time to visit. When you reach the base camp in the morning, you are welcomed by a thick patch of fog floating on the surrounding hills. Rain can delay your plans but the months of October and November prove to be perfect to go on an uninterrupted hike and return to station on time.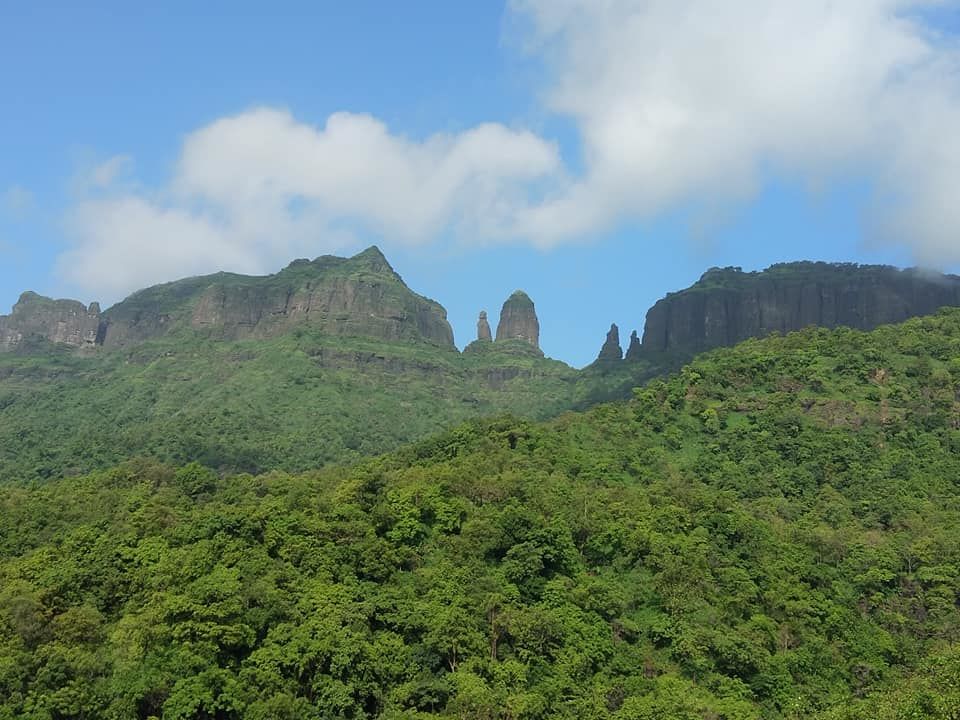 It is hard to believe that this location is just 3 hours outside Mumbai where the humidity is ready to kill you any time (speaking from a visitor's perspective). Our trek went by a rocky patch of road with think green grass on both sides. Mind couldn't stop but wonder what if a snake comes out and attacks out of nowhere. There were leeches but a trekker who had come here in monsoon and couldn't trek said that more of these tiny creatures come out when it rains. They even infest the camping area during that season.

After an hour of straight walk the climbing portion arrived and it was nothing like any of the ascents I had done in Karnataka side of the ghats. It became an instant 70 degree angle and one by one people started falling. Somehow, we got over that portion too and the views of the fort were right in the sight.

But by then, my legs had given up on me. Fallen down twice and twisting my ankle made me regret coming on this trek. Worse than that, I cursed myself for underestimating a trek that was 'right outside Mumbai'.

Mahuli Fort is a gorgeous spot and once you reach here, there is a new flow of energy inside you. The views around the fort and really amazing and there is a beautiful waterfall right in the sight but impossible to reach.
Mahuli Fort is a winter trek and not a monsoon one because you'll not get to enjoy these serene views.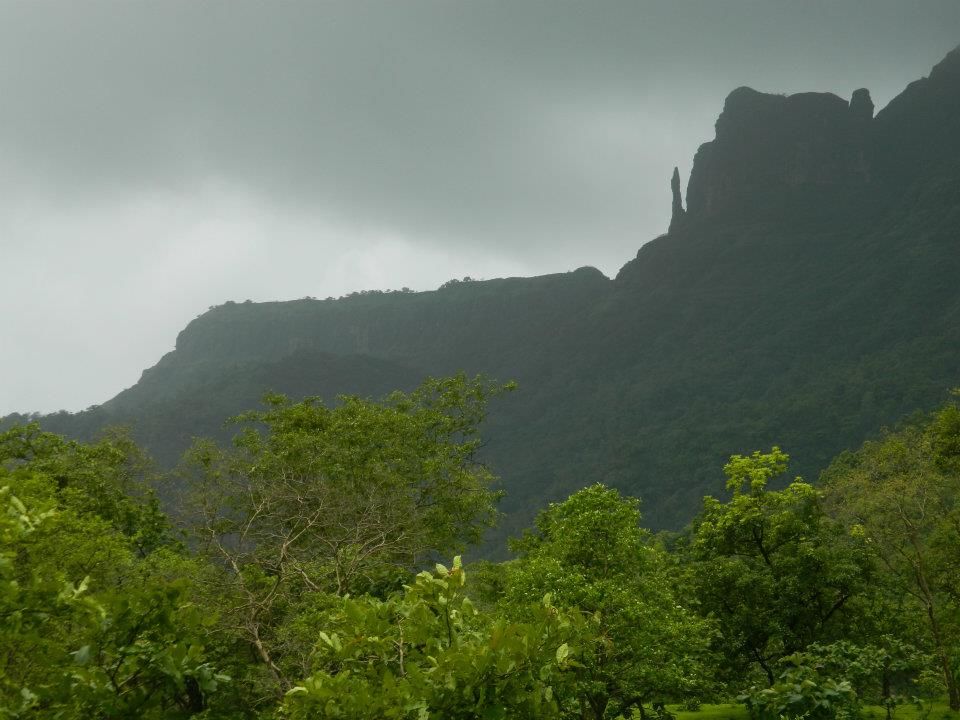 Points to remember before trekking Mahuli
Wear proper trekking shoes and not any casual sport shoes. Underestimating this trek is the biggest mistake.
Carry rain gear because mild drizzle is possible
Don't walk from station to Mahuli temple because it will kill your energy for trek
Arrive early morning and rest at the temple. Morning train will delay your trek as you will have to return back before 5 PM