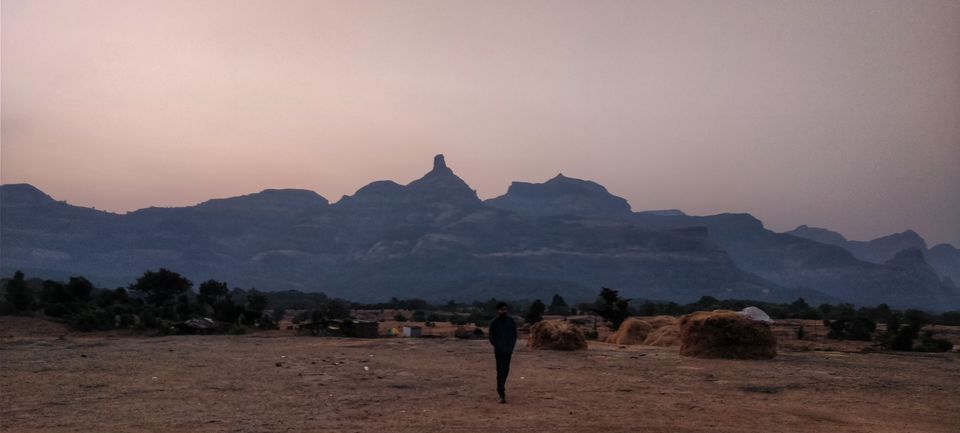 Got up. Dressed up. Went to college. Friday, tired of the routine, we decided to just pick up our bags and leave that night for Sandhan Valley, surely after some research :P . The images of the trek at Sandhan Valley speak for themselves and should be enough to convince you about it!!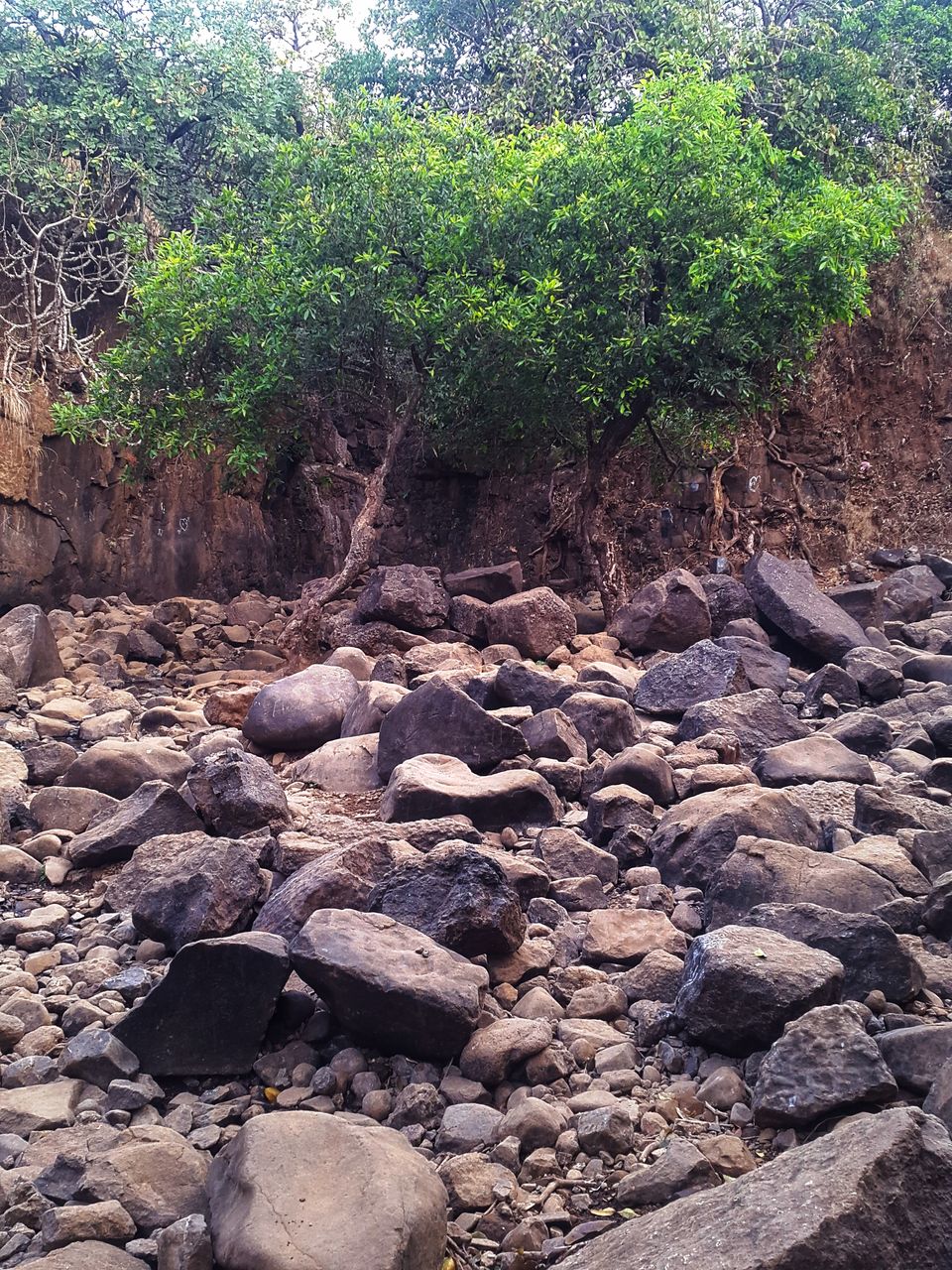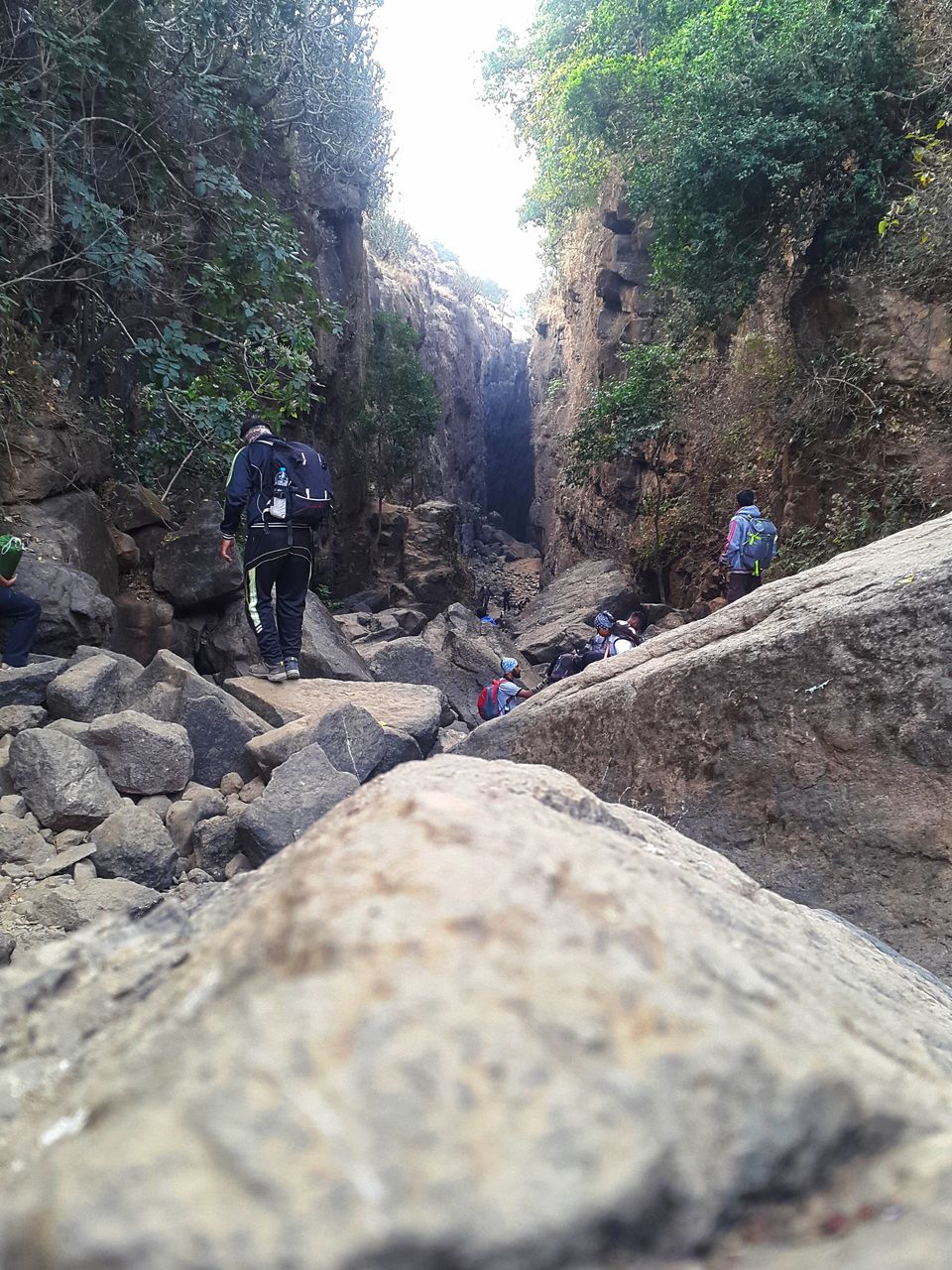 Preparation For The Trek in Sandhan Valley
As this trek takes two days, and the area is pretty deserted, one needs to carry a few basic things. We rented a tent, two sleeping bags(not necessary, but cushions your back) from bragpacker based in Mumbai, for Rs. 300/- per night.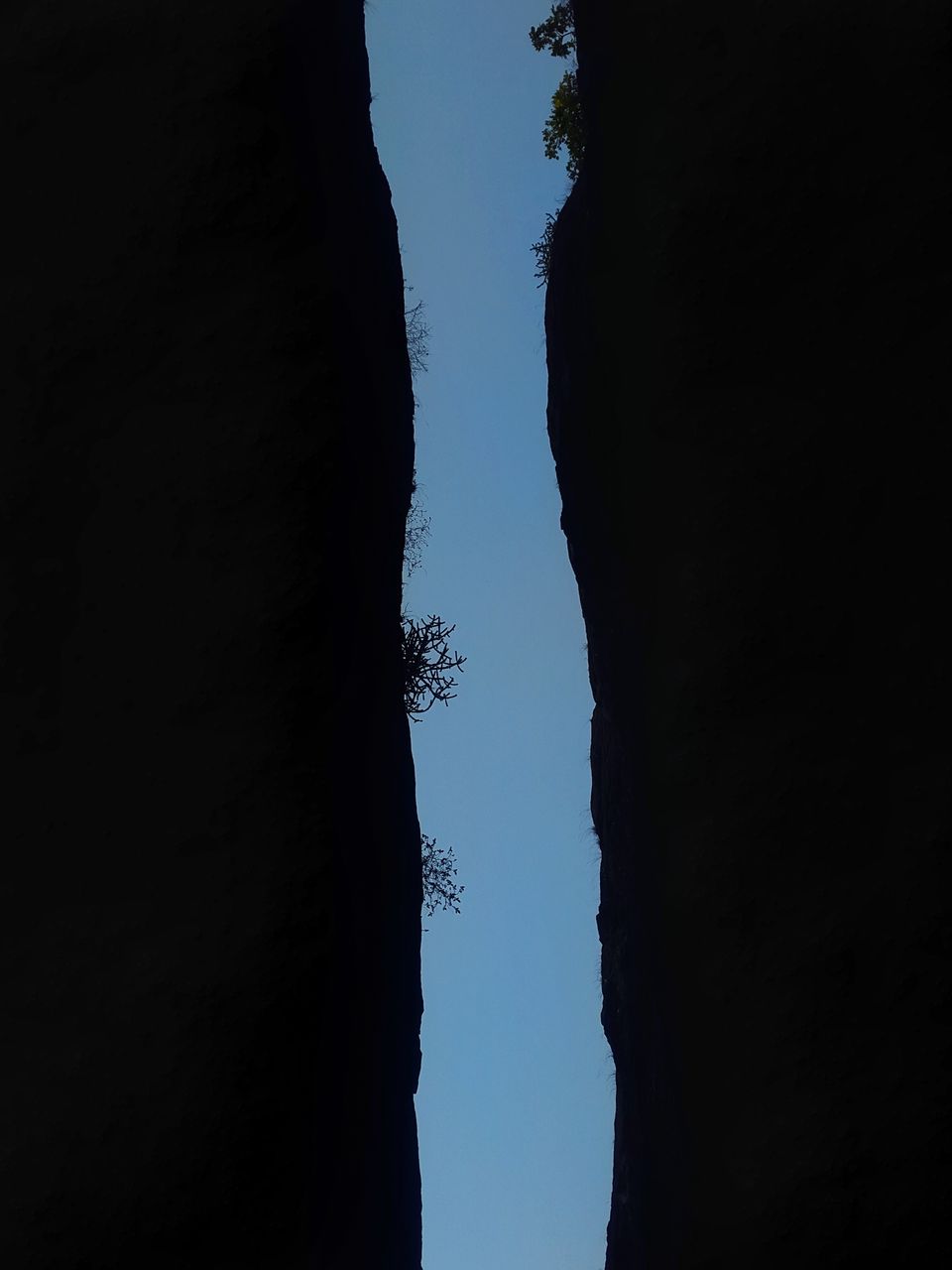 Reaching Sandhan Valley
We boarded the 11:34 pm train to Kasara from Thane station, and got into a conversation with a few trekking groups. It felt good to see that people are really welcoming and agreed on letting us join them. We reached Kasara by 1:30 am.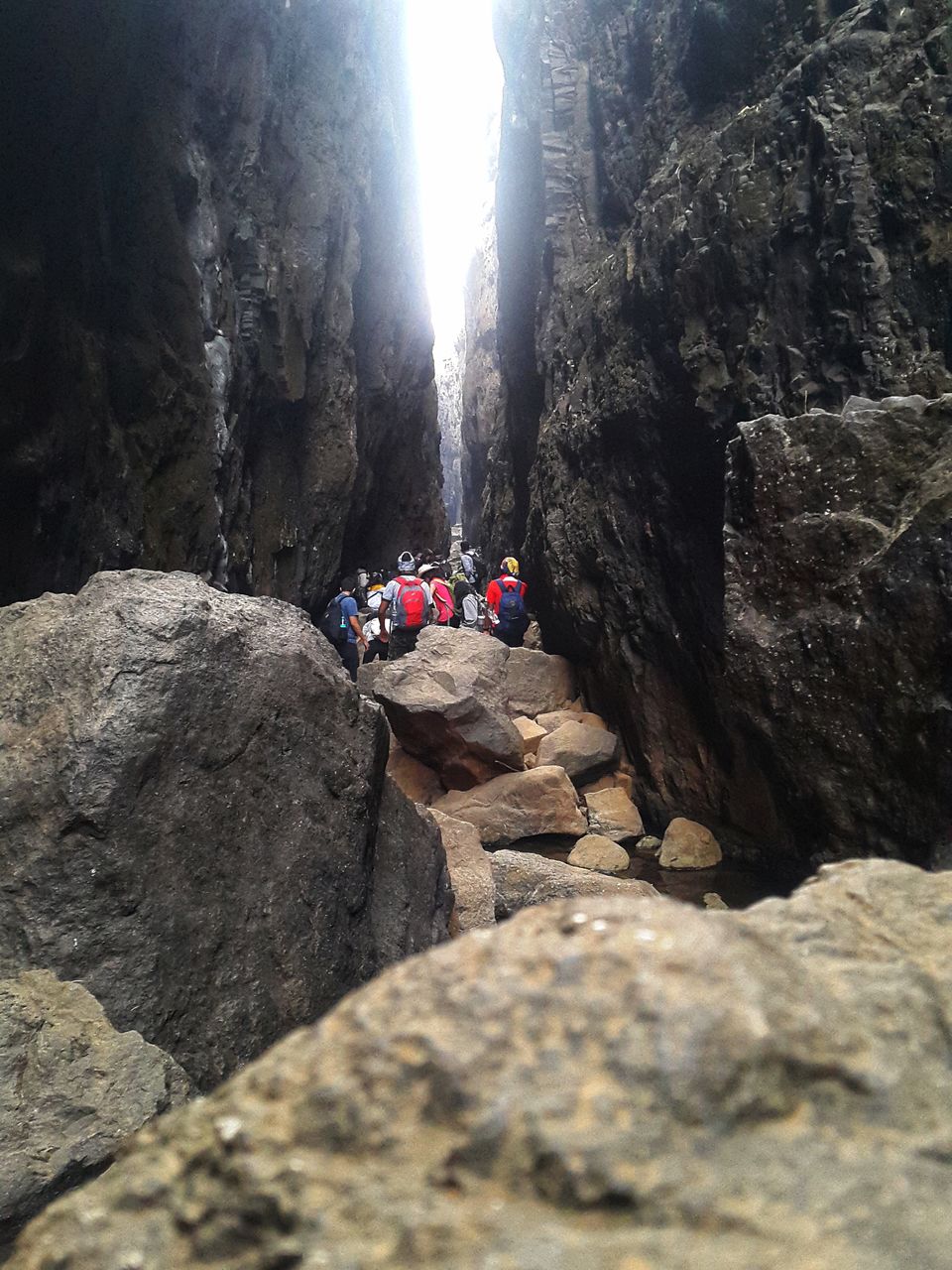 Note: The Sandhan Valley trek cannot be done by yourself, you will need the help of local people with rappelling at a couple of places.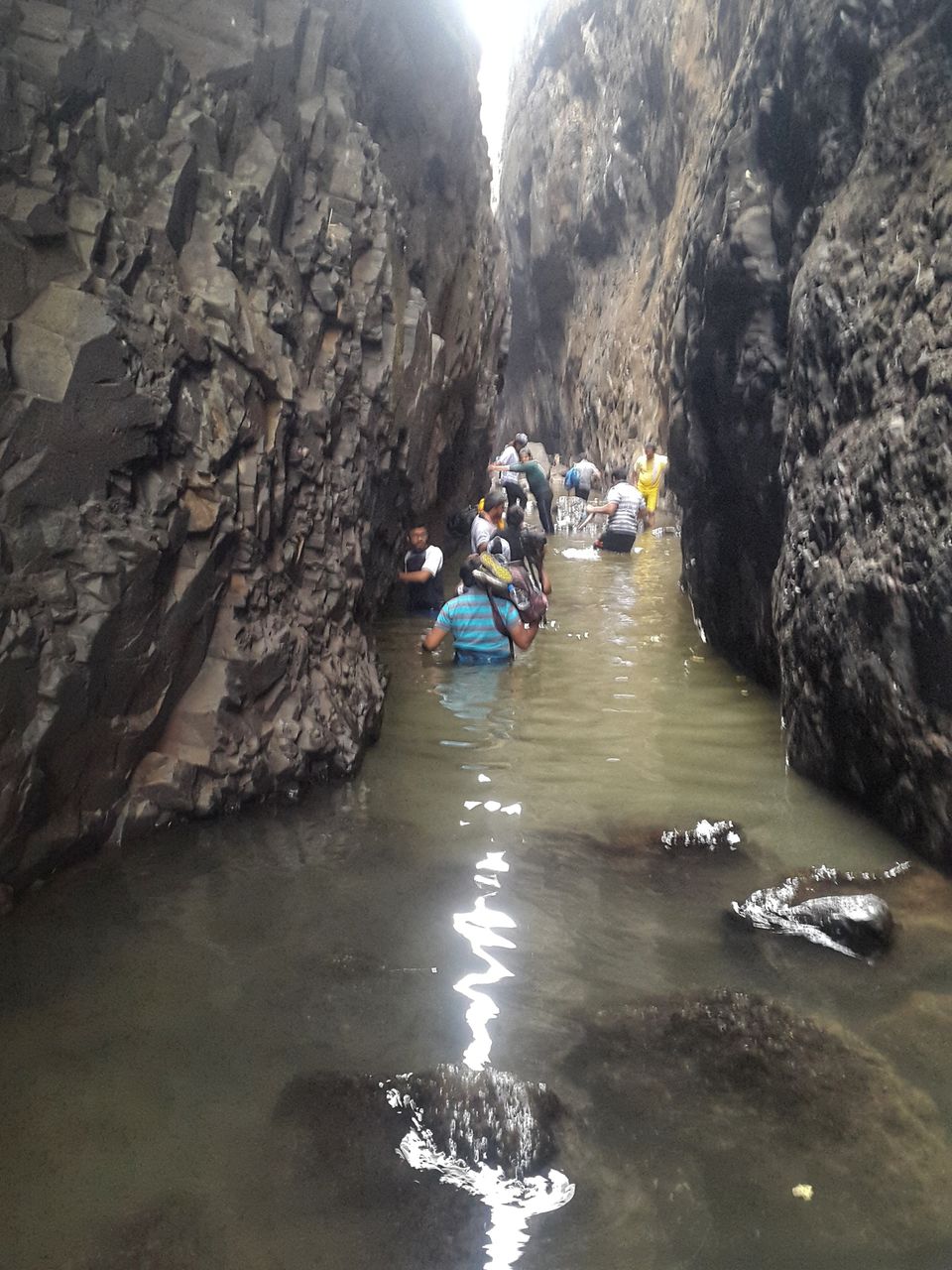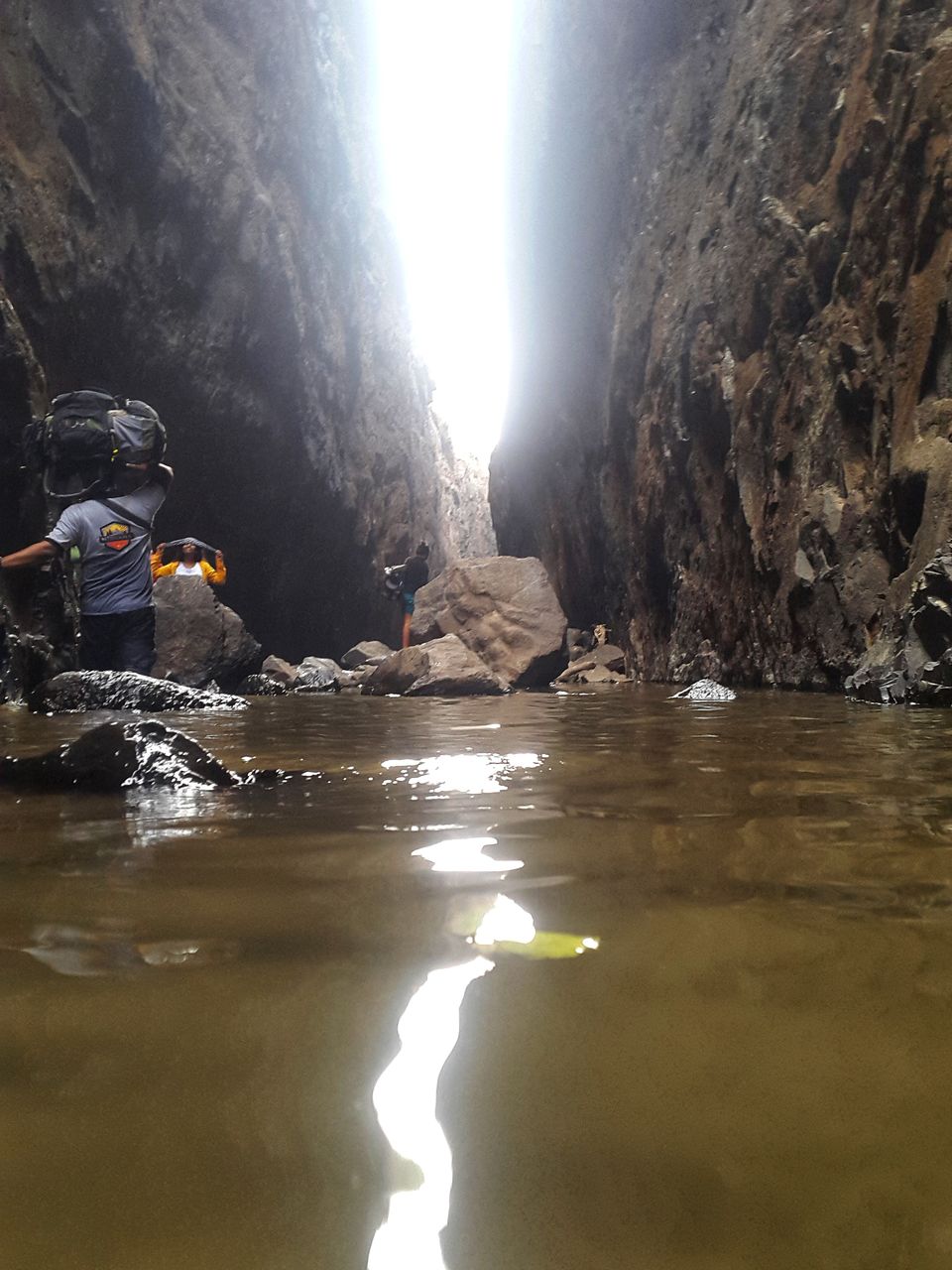 The Nirvana trekking group accommodated us in a vehicle that was heading to Samrad - the base village, for Rs 250 per person and reached by 4 am. We stayed at a villager's place, rented by the trekking group, till the morning and then started our descend(the trek is only descent, don't get too happy though!!).
The Trek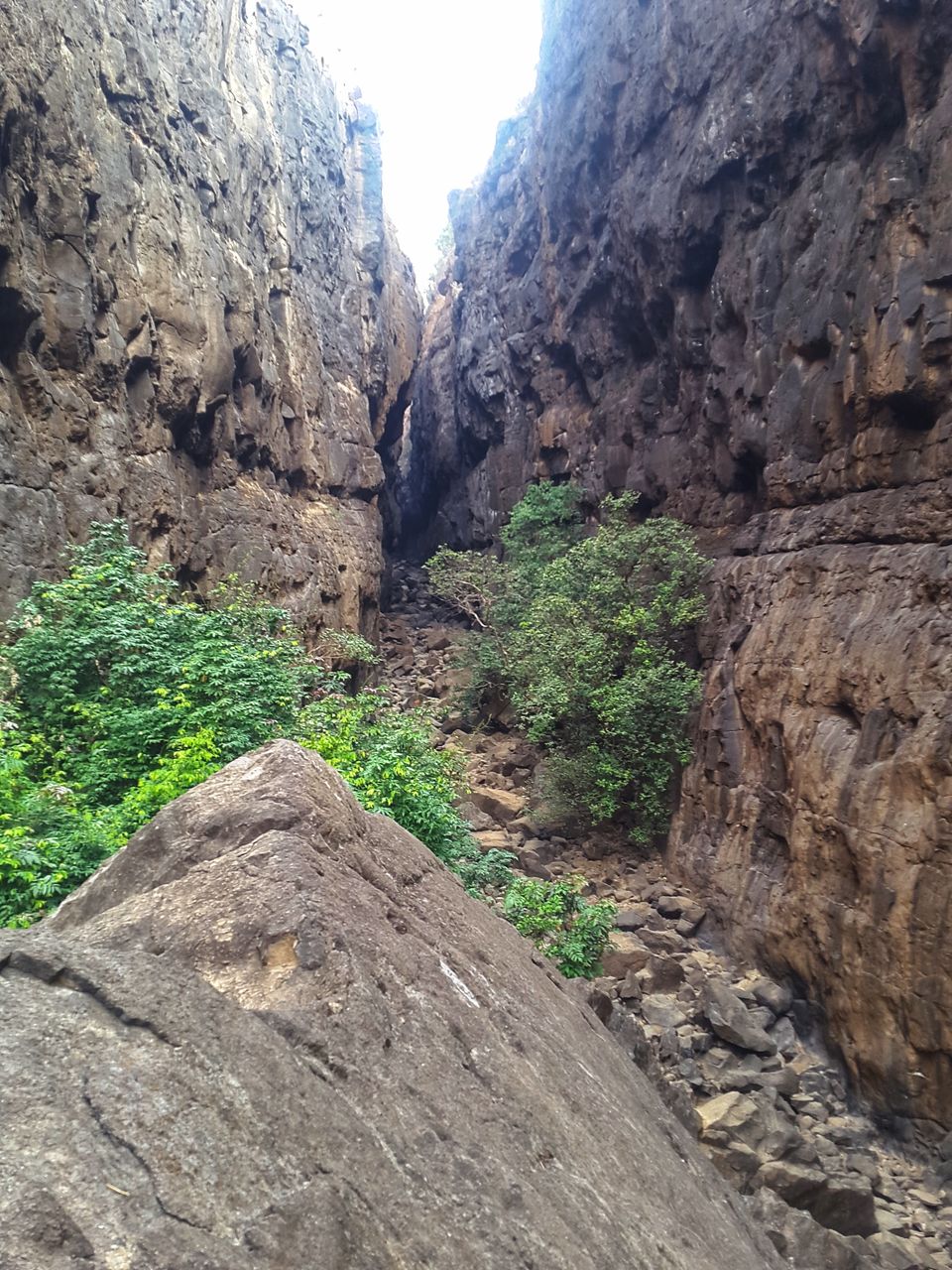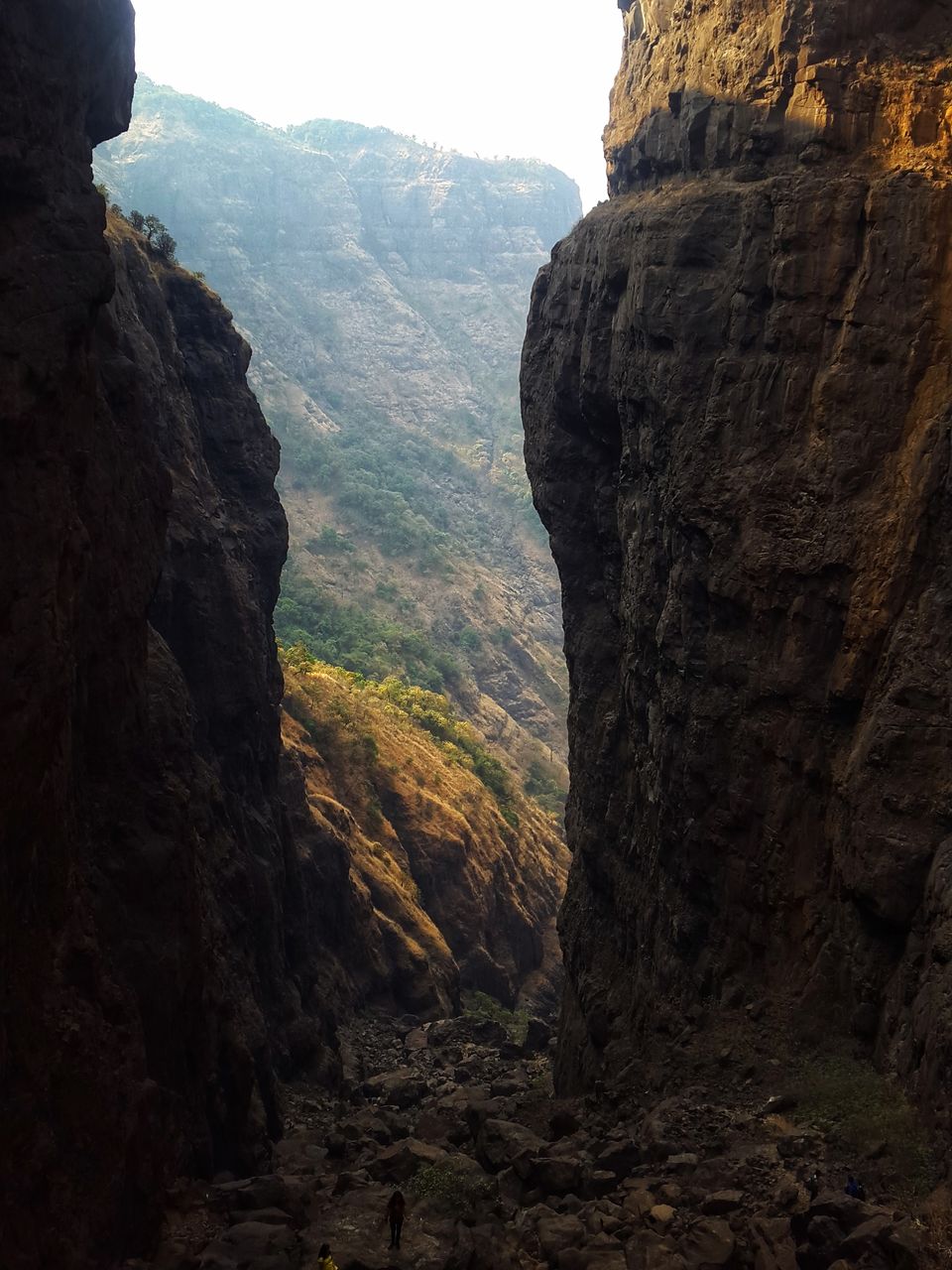 The trek takes about 10 hours to complete, might seem like a lot of work but completely worth it, as the views are breathtaking. There is a pool of water at the beginning, where you will have to carry your belongings on your shoulders to not get them wet(you might wanna change afterwards). The walk down the gorge is simply peaceful and beautiful. The gorge is a perfect place to click pictures, for all the photographers out there. Real works starts at the end of the gorge, where your endurance power would be tested. Around 30 minutes from there is the rappelling point. Rappelling might feel intimidating for a few people, but is safe and doable after some encouragement. You can take a lunch break after this, either carry your own food or you can ask the villagers to get some for you at the top.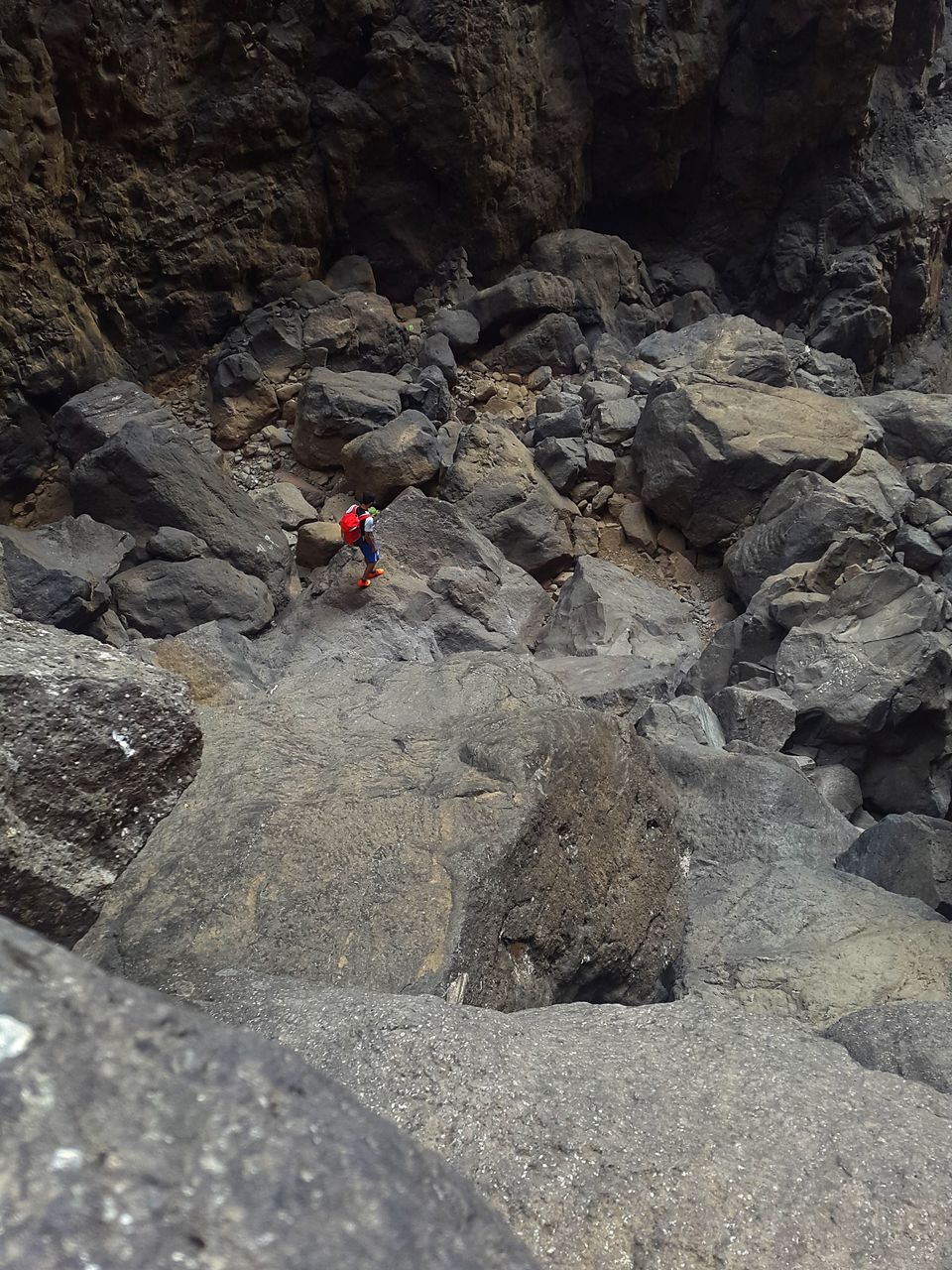 There is a pool at the bottom where you can clean up and relax for some time. Although we chose to skip the fun, and went ahead to the camping site and pitched our tent for the night. The tranquil walks in the silence of the evening were very calming. As night dawned, we lit up the bonfire and sat enjoying the moonlight and soothing songs. As the moon sets one can enjoy the sky full of stars(as there is almost no light pollution). The next day we got up and started our journey back home. It takes 2 hours from the camping site to Dehene village.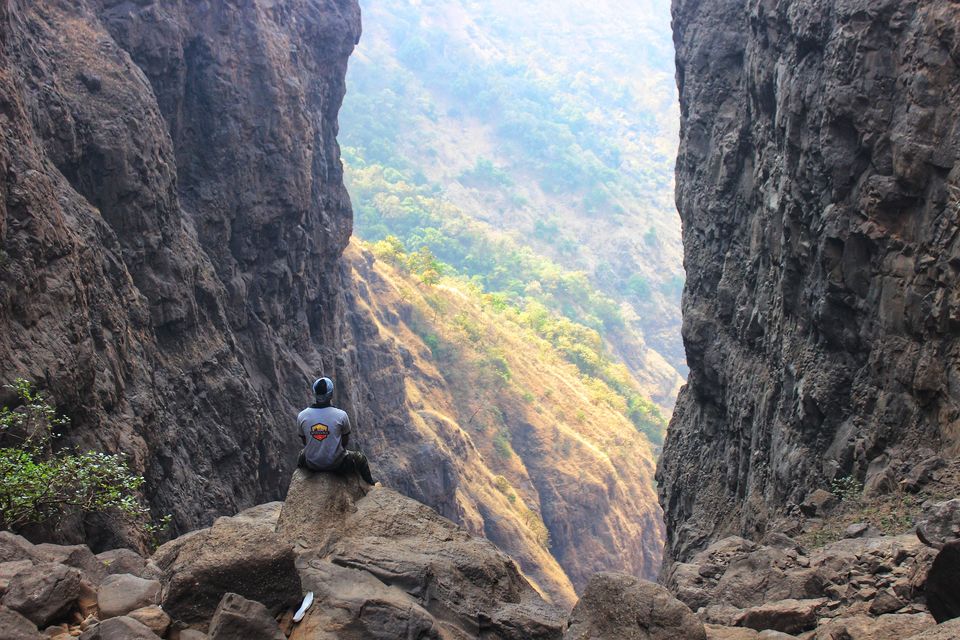 FUN FACT ABOUT SANDHAN VALLEY: YOU CAN FIND BLACK STONE FLOWERS IN SANDHAN VALLEY, WHICH IS AN INDICATOR OF THE PURITY OF AIR AS THEY ONLY GROW IN PLACES WITH CLEAN AIR!!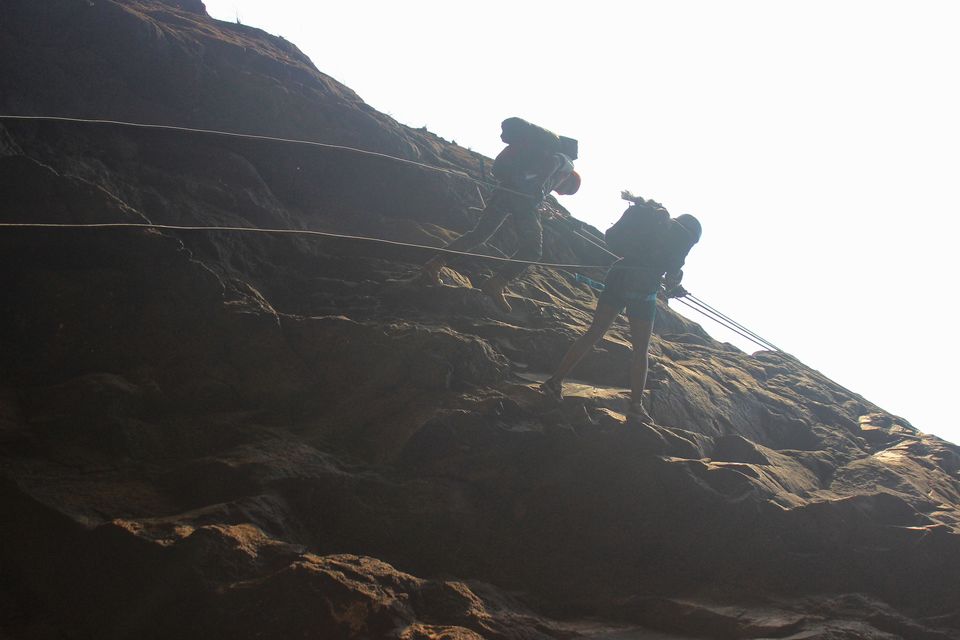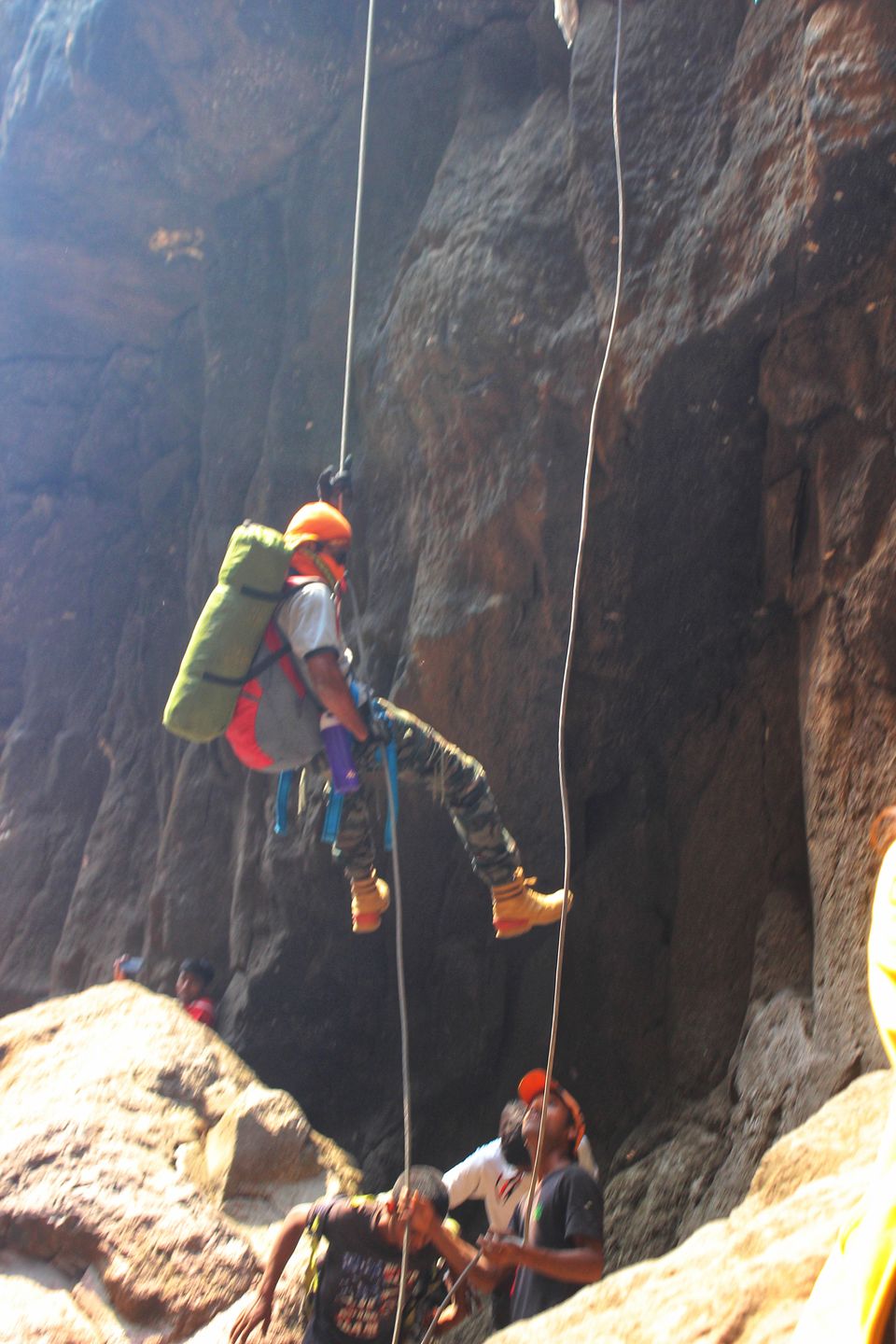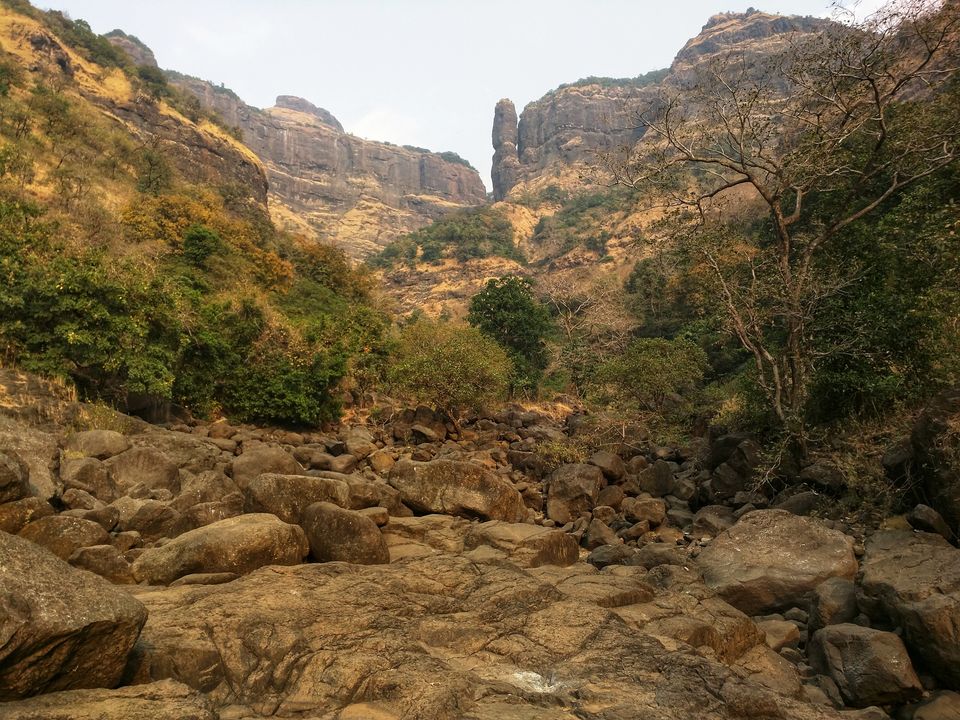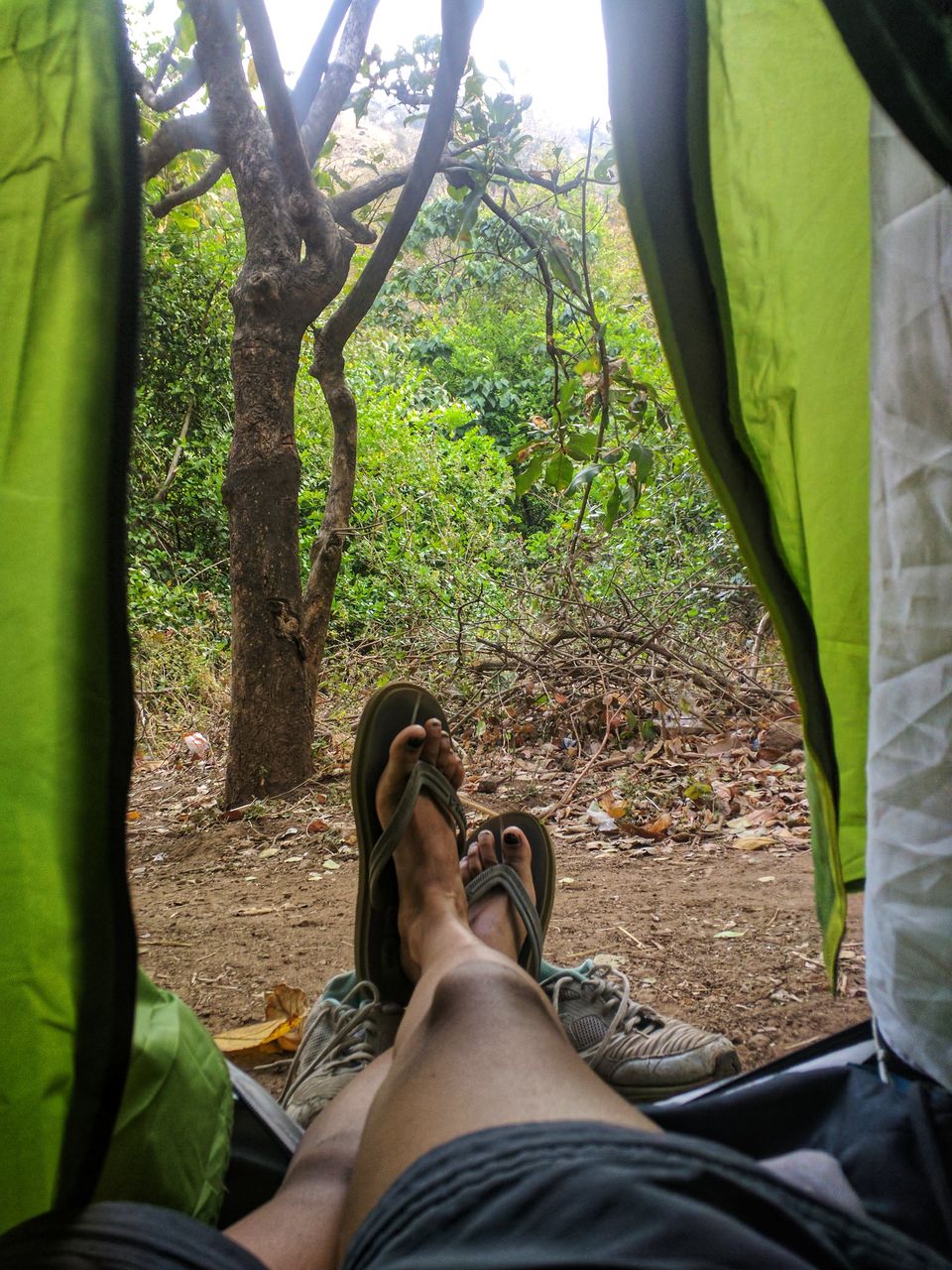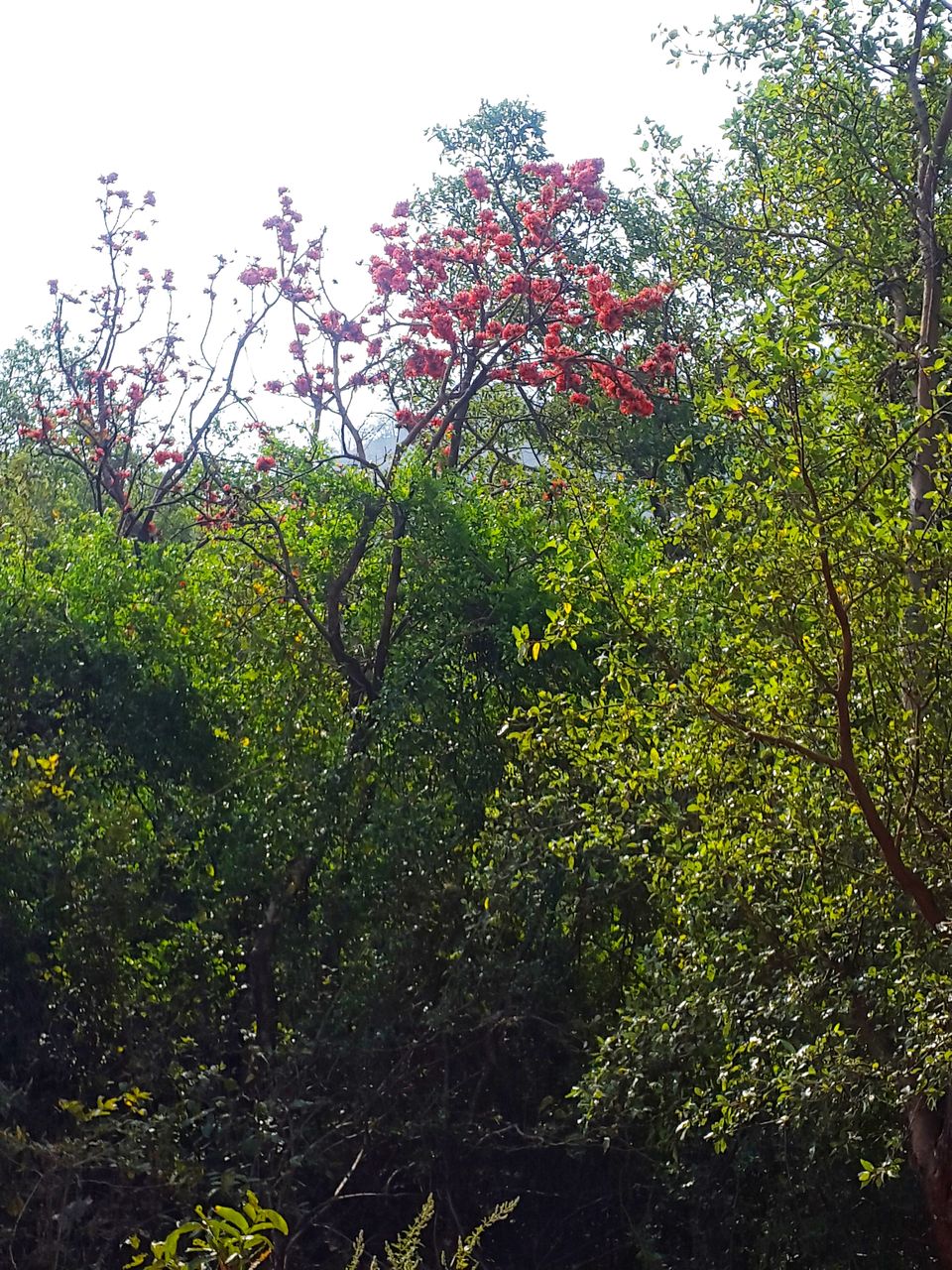 After reaching the Dehene village we hired a vehicle for Rs. 200 to Dolkhamb(if you have time you could share a cab for Rs. 15 each). From Dolkhamb we took a shared cab to Shahapur for Rs. 35 each. From where we took a share auto to Asangaon for Rs. 15 each.
Dehene -> Dolkham -> Shahapur -> Asangaon
A private vehicle costs Rs. 1100 from Dehene to Asangaon directly.
ST bus timings: 6am and 2pm
Note: We paid Rs 400 each for the Rappelling only because we tagged along with a group. Or else you might have to pay around Rs. 4000 and split it amongst yourselves.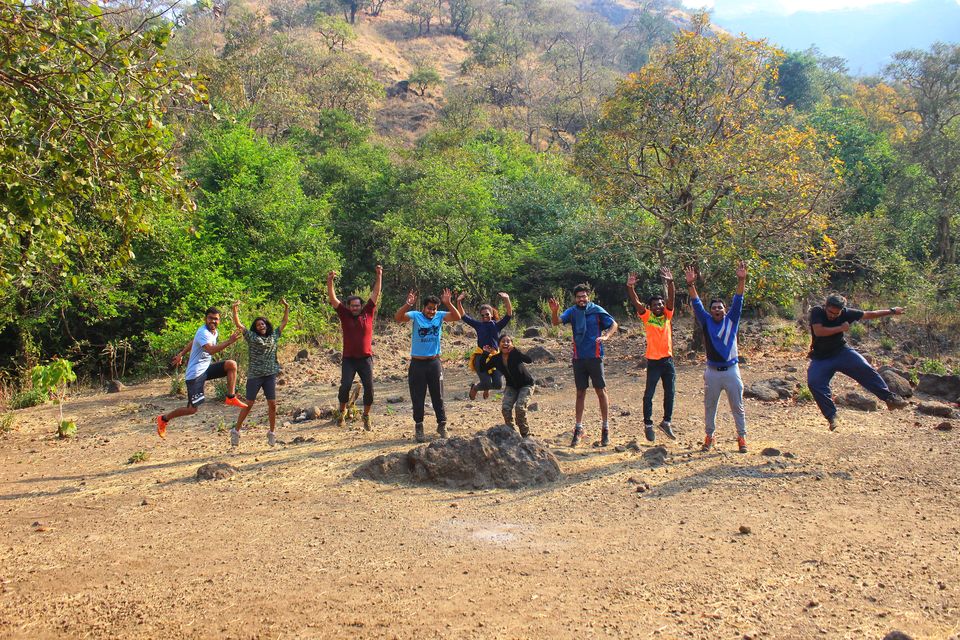 Have you been to Sandhan Valley? If yes, share your experiences from Sandhan Valley in the comments below!