Just 100 km away from Goa's capital Panaji, Malvan is an ideal holiday destination for people who want to try out Water sports for the first time and also enjoy beautiful beaches, seafood on the Konkan coast without the vibrant loud atmosphere present in Goa.
Many different water sports are available to experience in Malvan but the two main sports which most tourists do are Parasailing and Scuba diving. Most agencies will offer water sports like banana ride, bumper ride, jet ski along with parasailing and scuba diving as a whole package. You can book these packages by contacting different local agencies beforehand but it's best to book on the spot or via your hotel provider to get much cheaper and better deals.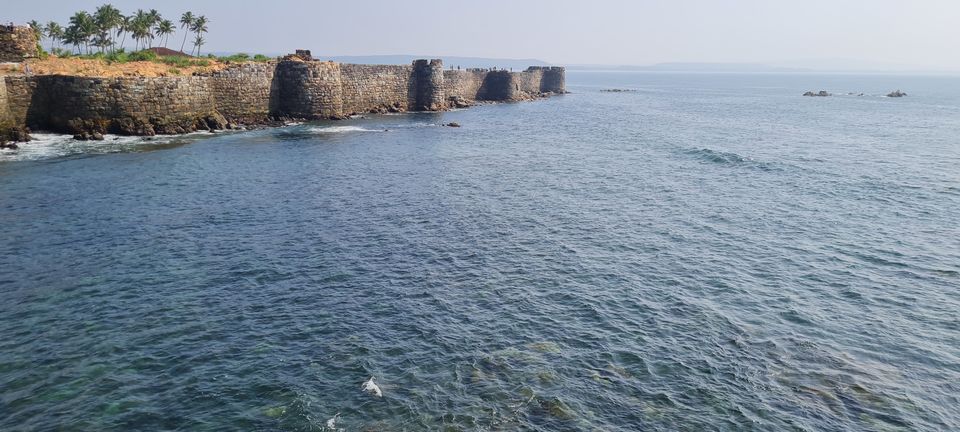 Malvan is also famous for Sindhudurg fort which is situated right in the Arabian sea. The fort is of great historical significance as it was built by the great Maratha emperor Chhatrapati Shivaji Maharaj in the 17th century to counter the influence of foreign merchants in Konkan region. At present, you can still see some great architecture implemented by Maratha's in the 17th century
How to Reach Malvan :
Air : Sindhudurg airport is the nearest airport to Malvan, but currently it operates flights only to and from Mumbai. So, if you're coming from any other part of country then take flight to Goa and take bus from there to Malvan
Train : Kudal station is the nearest railway station to Malvan. After reaching the station, you can take autos from outside the station but I wouldn't recommend that as prices are inflated. Best to way to reach Malvan is by talking with your hotel, they have contacts with private cars and they'll schedule one car to pick you up. If you're on budget, you can walk to Kudal bus stand, which is just a kilometer away and take government buses from there to Malvan.
Budget :
3D/2N is the best and relaxing way to do Malvan, but if you're on a budget, you can do Malvan in 2D/1N.
Accommodation: 1200-1500 per night
Water Sports: 1000-1200 all sports package (contact your hotel, they'll get you best deal), 600 if you want to do only Scuba diving.
Scooty rent: 450-500 per day
Food: 700-800 per person per day
Pro Tip : Do Water Sports in Malvan near Sindhudurg Fort and not in Tarkarli.
Thanks for reading. Enjoy your vacation in this beautiful beach town