Life is like a waterfall, it is always on the move, sometimes turbulent, windy and sometimes with a peaceful flow. Indeed if I love Life, I need to be crazy for waterfalls! After all , my life is a synonym of waterfall!

Panchgani
Hey friends, our recent family trip was a scenic small hill station – Panchgani in Maharashtra. The freshness in the air, droplets kissing your faces , the pleasant aura and the breathtaking meadows was what described Panchgani for us. After experiencing heavy rainfalls 24X7 in Mahabaleshwar, we opted for this lovely hill station, just 18kms from Mahabaleshwar. Our decision proved to be amazing to discover nature basking in its glory.
Panchgani can be easily covered in car and no lots of trekking is required. Most of the points are close but then if you wish to be adventurous, one can always trek the foggy ranges passing via the lush green blankets in the monsoon. What a beautiful combo it can be, isn't it?
"Family on the wheels" took the complete course in 1.5days. We took ample time to praise nature, sing in the fog and dance with the jet streams and windstorms welcoming us in the monsoon.
How to reach Panchgani:
#FOTW took the cab and drove it from Mahabaleshwar, which was just 18kms from there. It is 100Kms from Pune and that's the nearest Airport you can get. Post that you can opt for any bus (frequent between all major towns) or go for the Car drive. If you love biking, you can easily opt for it. The views are awesome in monsoon and biking can be really a thrill. But be cautious of slippery roads.
Here we go listing the "MUST VISIT" places at Panchgani:
1. Lingmala Waterfall :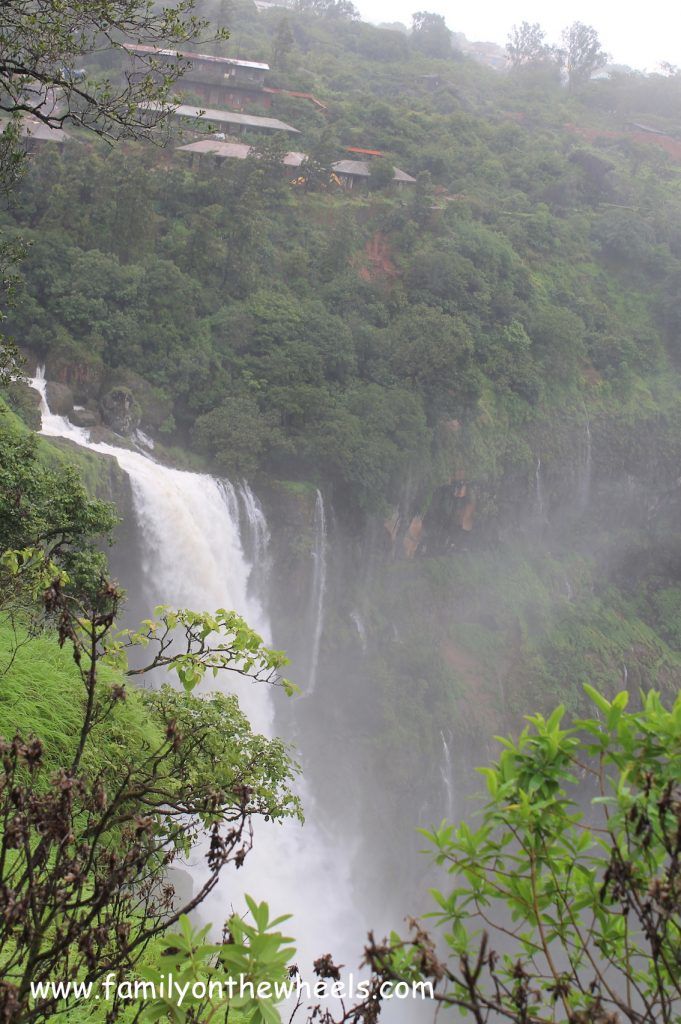 When you see this waterfall, you see its power and ferociousness. The waterfalls are in the best of their beauty in rainy season. The height of waterfall is 500feet and the force with which it falls and merges into Venna lake is spell binding. The only sounds emanating here is of gushing waterfall, rustling leaves and chirping birds [sometimes], which instil a sense of melodiousness in life. While we were enjoying, the Rain Gods were constantly dripping us with showers and in the last the downpours became heavy.
#FOTW splashed waters and allowed rains to get us wet. This was a place to open up all the bondages and dance like a free soul.
It demands an entry ticket, via which one need to climb down red stony stairs and walk close to 1kms to tap the spot where you'll see its majesty. Check out some of the videos at our youtube channel and more beautiful pics on our Instagram account.
This is rather mid way from Mahabaleshwar to Panchgani, 8kms from Mahabaleshwar and close to 14Kms from Panchgani. If going in monsoon, don't miss it for sure.
2. Mapro garden :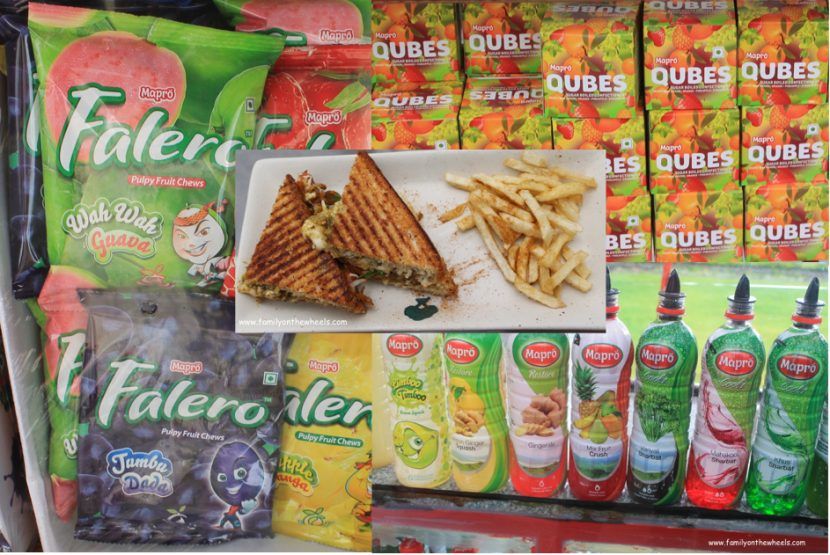 The next day we checked out from Mahabaleshwar and landed onto the famous Mapro garden (Strawberry farms). Well the rainy season was a miss here, since the strawberry production is nil in rains. Hence, we did not get a chance to hand pluck some in the farms. But the fresh squashes, crushes, jellies just made it perfect to go.
The live tasting of delectable flavours (as shakes and juices) got us to try some really not-so-common flavours. We ended up packing tons into the baskets for us and loved ones back at home. Looking at those strawberry crushes, we got hungry and decided to try at the Mapro restaurant itself.
The taste it offers be it of Pizza or family big sized sandwiches or sizzling Brownie, it was just awesome. The rates were some higher comparatively, but the taste justifies it.
FACT : do you know this area produces more than 80% of the strawberry cultivation of complete India.
3. Parsi Point :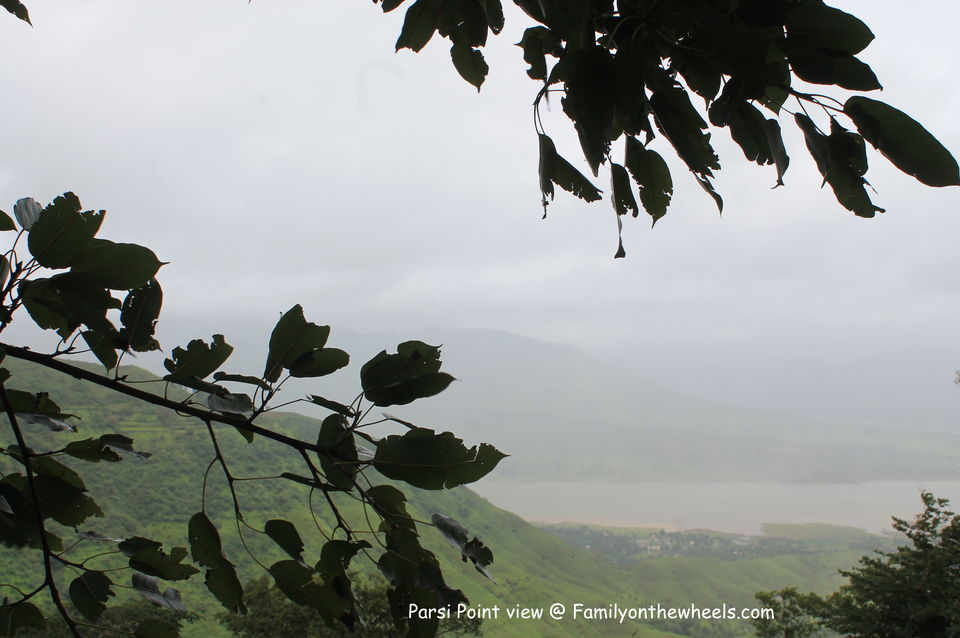 Close to 5kms from Mapro garden, lies this point overlooking spectacular Krishna Valley views. In the centre you'll see the waters of Dhom dam. This place needs just 15-20minutes, to have a stop, look at the valley, sparkling waters(if sunny) or fog covering the valley greens (while rains).
4. Sydney Point :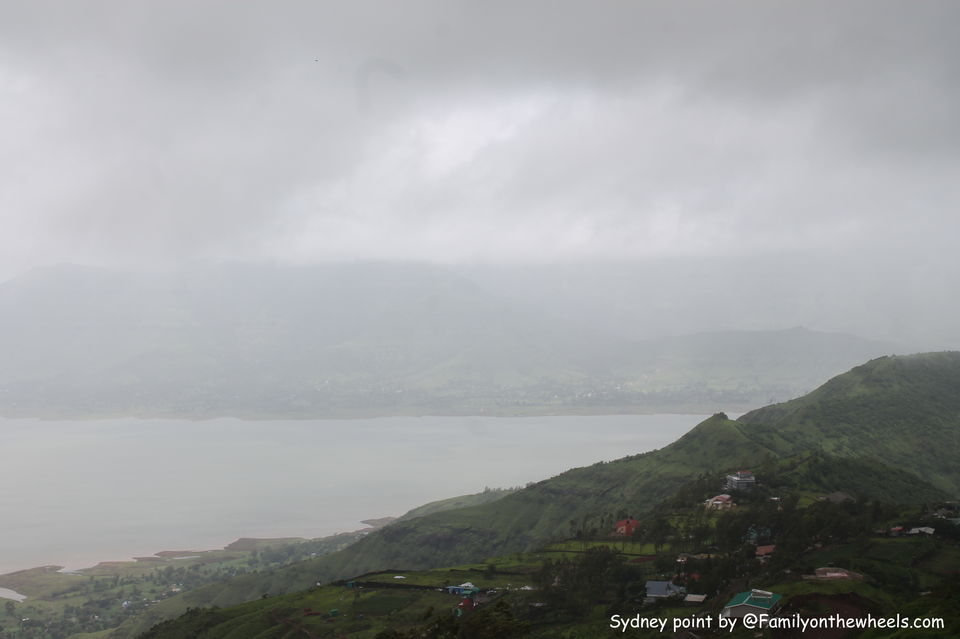 Just 4kms from Parsi point, this place was awesome for a cool calm walk. It is a perfect place for writers and photographers to soak themselves on the quaint lands and get their creativity jotted. When we reached the small wooden bridge, the winds were so high that our kid felt he would just fly away. I guess it was close to wind storm. We quickly took him and started going the way downwards. This walk across was mesmerizing that morning. Our kid didn't want to come back from here and we all had smiles on the faces for viewing such a beauty.
sydney point, panchgani, travel with Kid
5. Rajpuri Caves :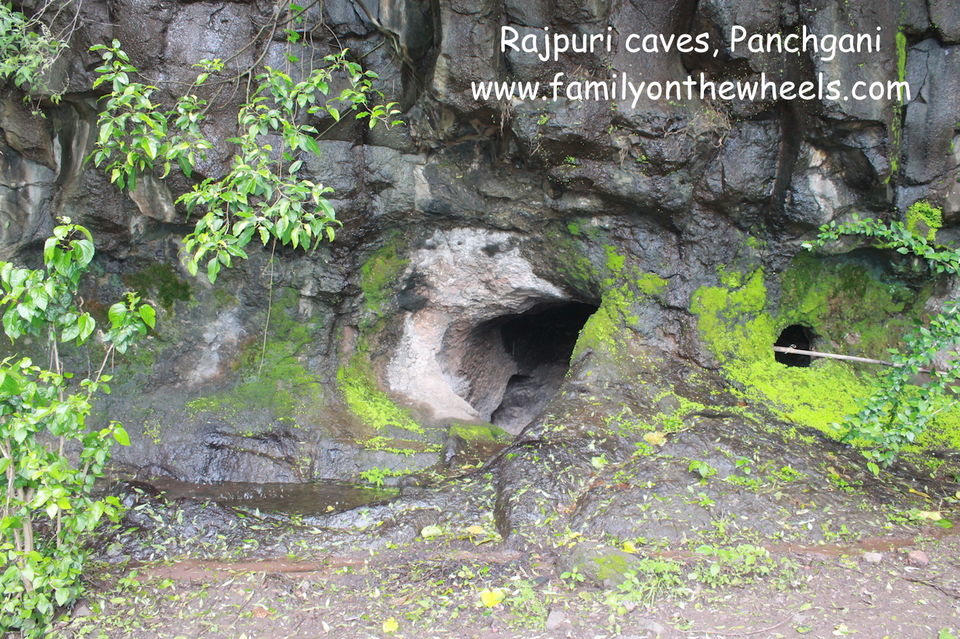 This point is less visited, but I wanted to experience the caves in their natural form. So close to 8.5kms from Sydney point, in the Rajpuri Village, this was a hidden gem. Believe on GPS and you will reach there, since not many people would be routing out for caves. Climb down the stairs to get a glimpse of nature in its pure and unadulterated form.
These are basically caves of Religious importance, and has Lord Kartikeya's idol as the main.
*Women Alert * But to the disappointment, females are not allowed inside. There is a story of Lord Kartikeya (Son of Lord Shiva and Parvati) behind this as conveyed to #FOTW by the priest there. [Lord Kartikeya got angry over some family feud and came here and rested for many years. When his mother, Parvati came to bring him back, he just refused and then granted that any female who come inside this cave, will be widow for next 7 life. Dangerous, but after hearing this, I was damn sure, I'll capture the beauty outside]. Daddy and Kid did go inside the narrow caves to get a feel.
There are basically huge standing black rocks inside which these 3 caves are there. It basically resembles a forest, with those rocks and huge trees. The other side leads to green meadows wherein some locals can be spotted with their farm animals. It gives you lot moments to capture the landscapes.
6. Table Land :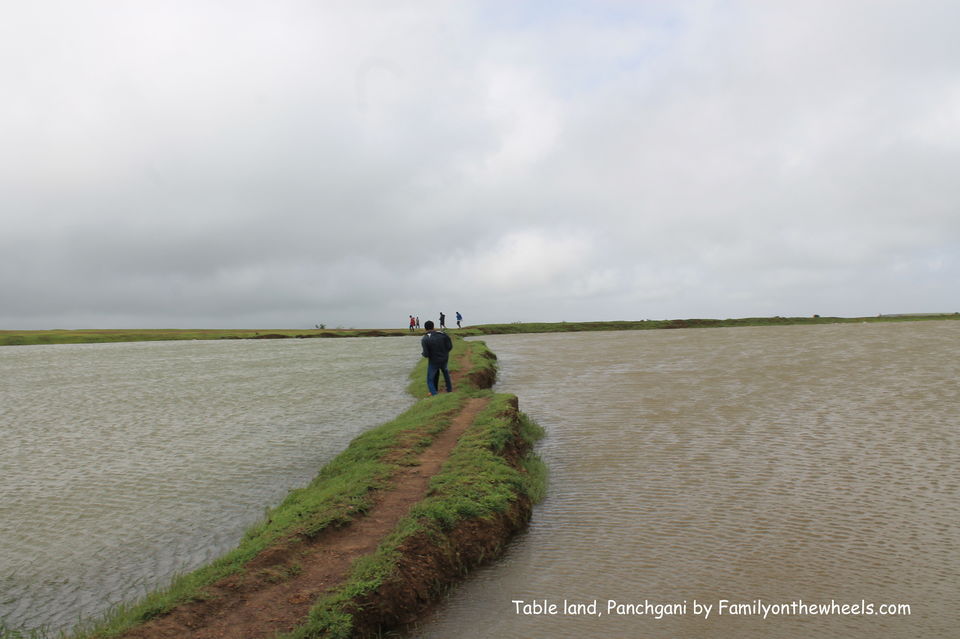 7Kms from Rajpuri caves and 3kms from Sydney point, this plateau indeed deserves to be the best point of Panchgani. It is the second largest plateau in Asia, and indeed a splendour in itself. The flat land partly muddy, partly with grassy bed, overlooking the mountains, valleys, village is a charm in itself. Small water springs oozing out from amidst and a pond right in the centre makes it all the more awesome. Running horses make it more of a memorable walk over this region.
Before climbing for the plateau, cars have to be parked. It can be accessed only via Horses or walk. We chose to walk and explore it in our own way and it was fun with the strong winds and showers later.
In the summers, people say that it becomes a small kids area as their are rides as well along with horse rides.
7. Dhom Dam :
Some 20kms away from here, lies this peaceful dam, full of water. Well surrounded by the Sahyādris ranges and the greens , it has a sight to behold. Basically nestled in Wai, a small town on Krishna river, it is a popular spot for many Bollywood films shooting. If you have time, do cover this up.
#FOTW notes :
There are entry taxes for vehicles and travellers (Don't avoid that) in Panchgani.
Parsi point will have separate parking charges.
There are many strawberry farms in and around Panchgani, you can also go to Mala Farms, close to Mapro gardens.
Do taste some different flavours while at Mapro Gardens and add some intriguing flavours.
Kids can easily play football at Table land during summers.
Kids Corner : Enjoy sweet corn and baked corn with coffee all throughout.
Easily approachable, even one can self drive till here.
Routes can cause motion sickness, so take a pill to avoid that and give syrup to kids before start of Panchgani.
Go, forget the world and soak your souls in the pristine beauty this place has to offer.